When it comes to naughty adult fun, Thailand isn't known for being shy. There are plenty of bars for ogling and numerous places to rent a room by the hour.
While traditional love motels are normally quite plain and nondescript, with a basic room and a parking bay outside with a curtain, some establishments are really upping their game when it comes to décor and props.
For romance, hot passion, and giggles galore, here are some of the coolest (and most bizarre!) love shacks around the Land of Smiles.
1. Banana State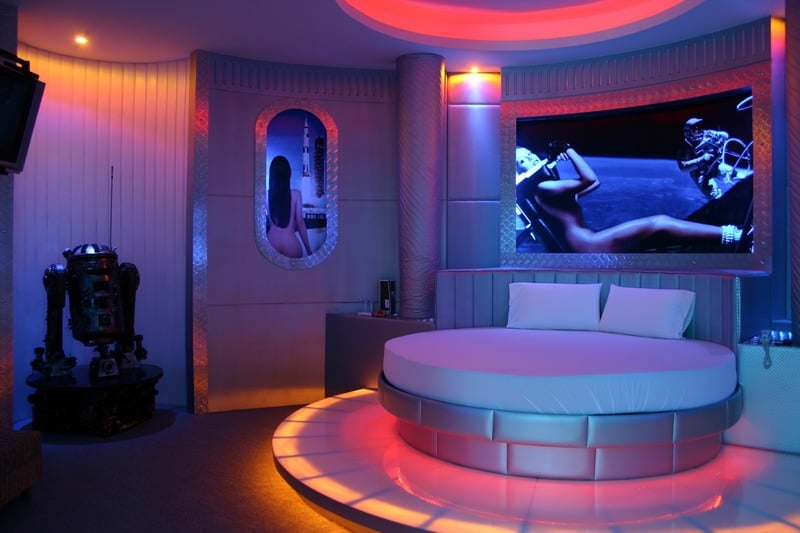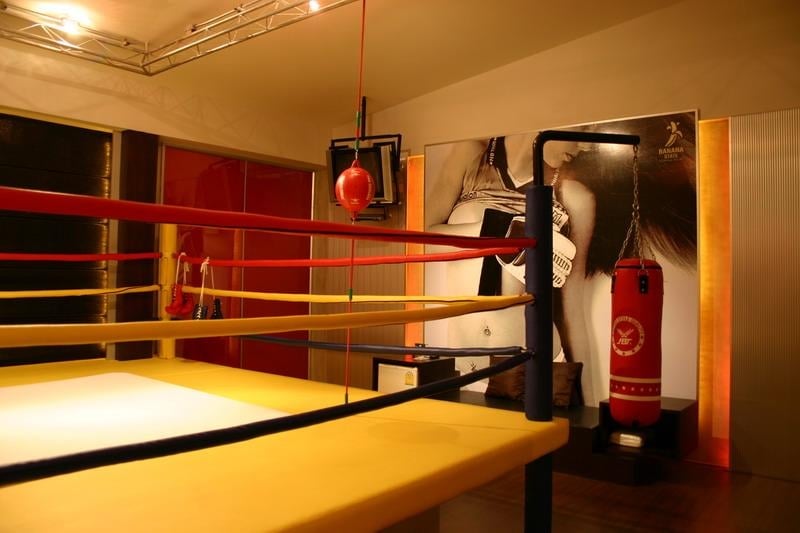 A boutique love hotel in Bangkok, Banana State has cool and clean rooms that are pretty tasteful for this type of establishment. On their website, they claim to be "the modern solution hotel to let your life be more easier". Rooms have private bathrooms and you can order from an extensive condom menu if you came unprepared. Feeling peckish? You can also order food and drinks to be brought to the room. Got to keep your energy levels up! If you're partying with pals, the Playboy Mansion, with sofas, karaoke, a sunken tub, an interior upper balcony, and a separate bedroom, can fit around 20 people! There are other rooms that can comfortably host six people. Some rooms feature waterbeds, some have jacuzzis, some have their own mini spas, and most feature adult movies on the TV. The fantasy rooms include themes like Star Wars, Thai boxing, and a love boat, and the Sweet Room has more of a romantic vibe.
2. Love Villa Hotel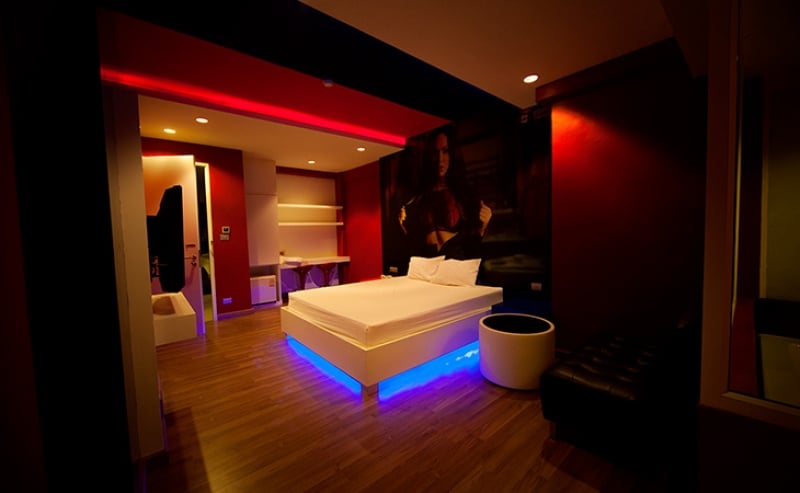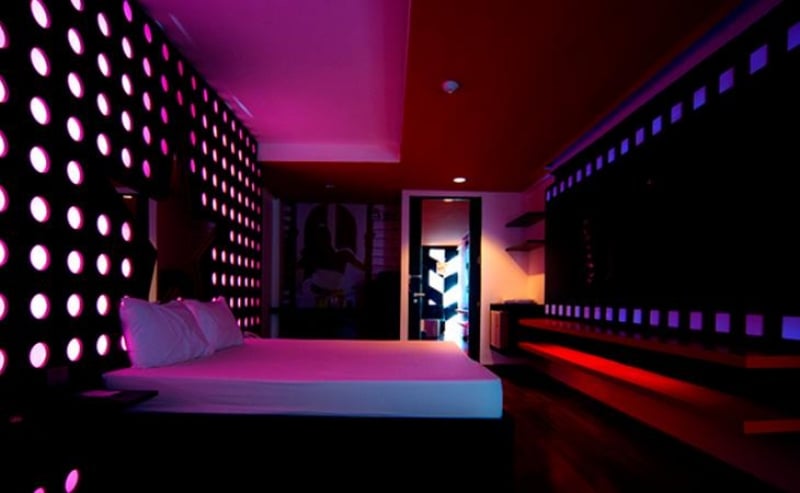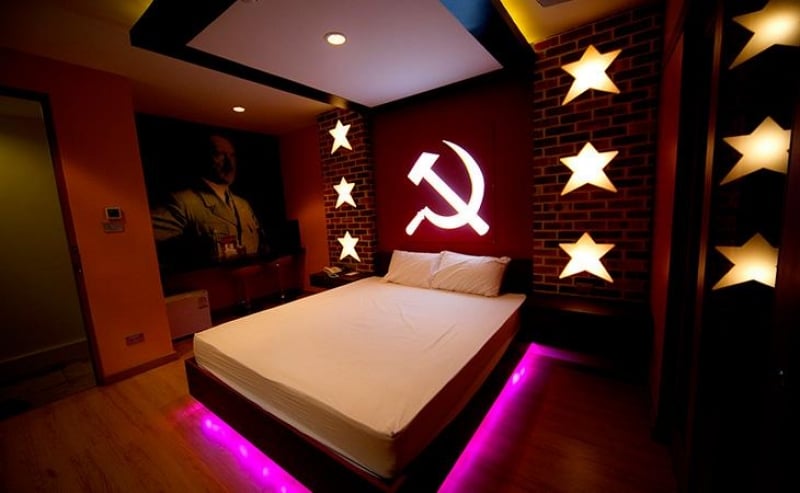 Located on the outskirts of Bangkok in the neighbouring province of Nonthaburi, Love Villa Hotel has cool themed rooms rentable by the hour. If you're down for some mid-week fun, the rates are discounted on Wednesdays. The Loveboat room has an actual boat-style bed in the middle of the room, along with cargo ropes up the walls and kinky artwork. As you'd expect, the Cowboy rooms have a Country and Western theme. The India rooms are filled with bright colours and sensual patterns and the Japan rooms are fairly minimalist with cell-like bars between the bathroom and bedroom. The Hollywood rooms are funky and glamorous and you can enter alternate worlds in the Matrix and Spider rooms. Those with quirky fetishes might be turned on by the Communist and War rooms.   
3. Gigs Town Hotel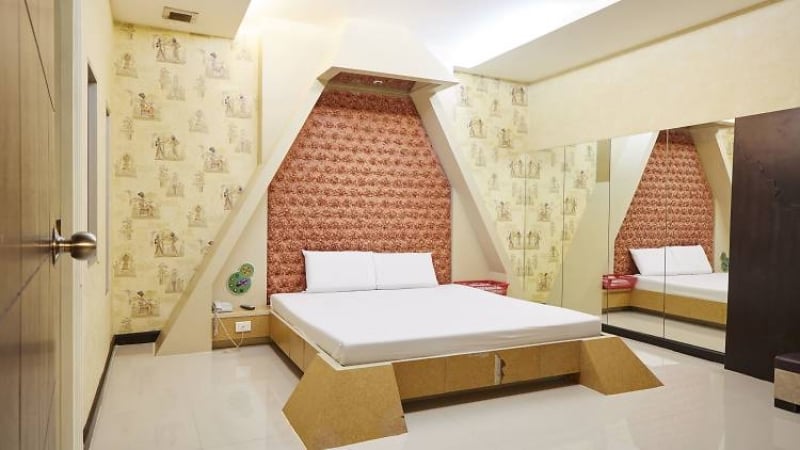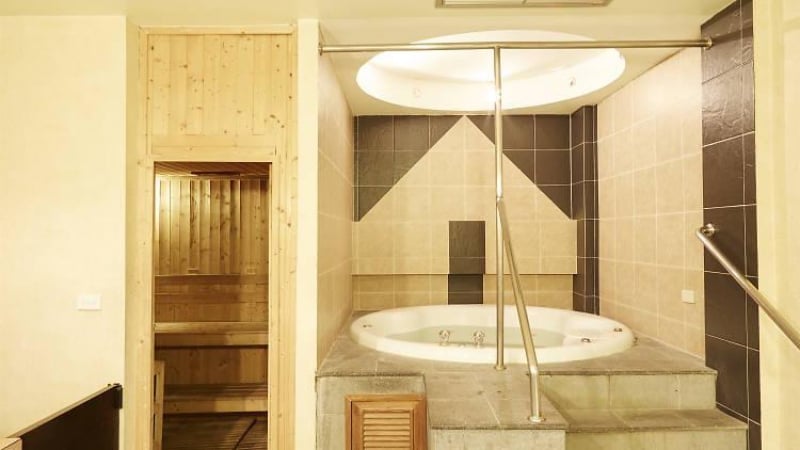 Another Nonthaburi love hotel, the actual rooms in Gogs Town Hotel may not be all that weird and wacky, but they do come with some fabulous amenities. Step into the bathroom and you'll find both a sauna and a jacuzzi. Whether you're down for some steam or some bubbles, you won't be disappointed! In the bedroom, you'll find a TV with free porn channels and you can also belt out some karaoke if you so desire. PS. Did you know that "gig" in Thai means something akin to mistress, fling, or short-term girlfriend?!
4. Viva Luv Motel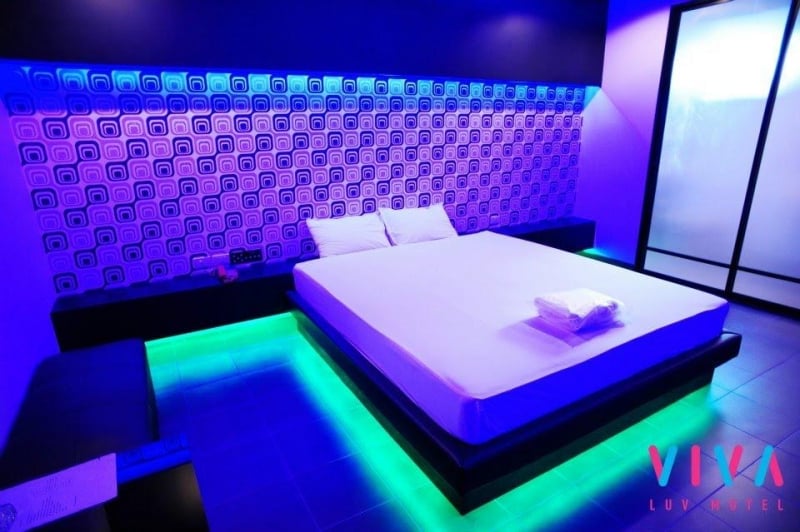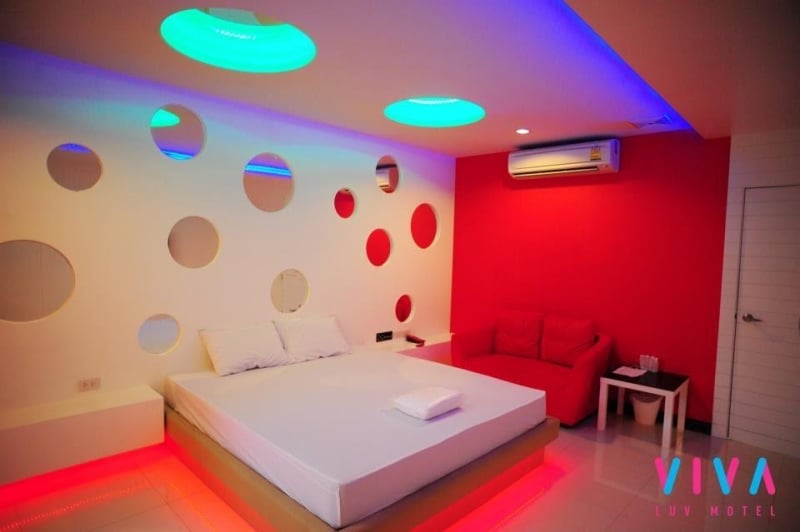 Pattaya's Viva Luv Motel boasts funky short-term rooms. Even the bathrooms here are cool. All 25 rooms are designed differently and have a fair amount of space. All rooms have a TV and phone, most have a separate seating area, and some have mirrored walls. There are private parking bays with curtains. Despite the basic furnishings, bright colours, ambient lighting, and bold patterns make these rooms attractive.       
5. Tong Kao 999 Hotel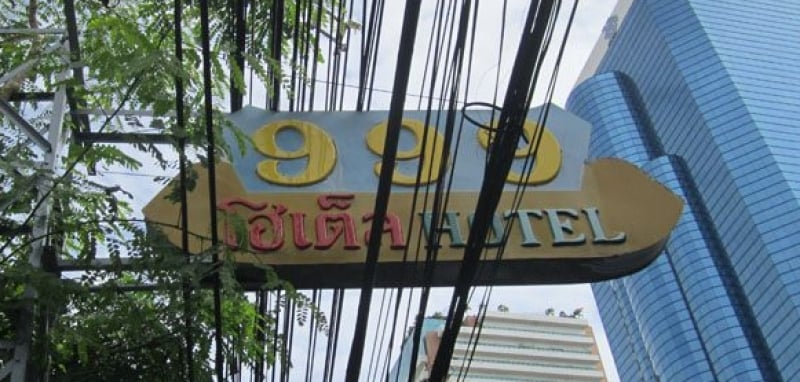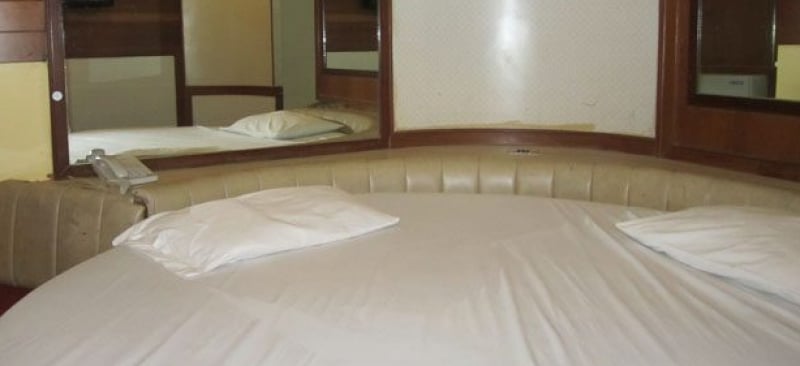 Located in Ekkamai, Bangkok, Tong Kao 999 Hotel could almost pass for a respectable and smart hotel from the appearance of the lobby. There are elegant highly polished wooden furnishings and huge Chinese-style vases, with two huge soft tigers guarding the steps. Once in the rooms, though, your perception is likely to change! Although the en-suite rooms in the main building are pretty basic, with heavy wooden shutters to cover the windows and keep prying eyes away, the floor-to-ceiling mirrored walls in certain rooms might be appealing for some people. You can certainly see from all angles! Out the back, there are more typical motel-style rooms, complete with privacy curtains on the parking bays.  
6. The Time Movement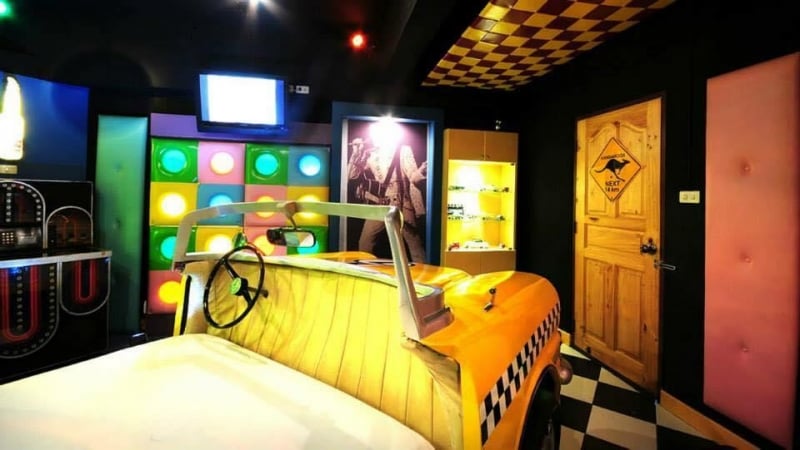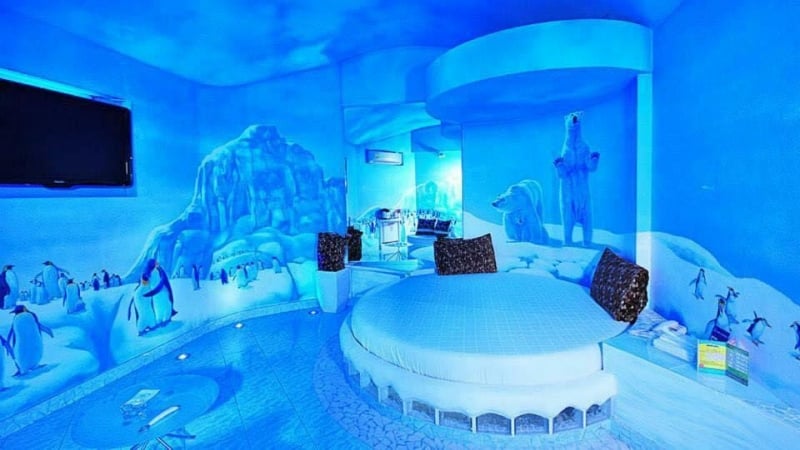 Even though it's a place for adult fun, The Time Movement is one of Chiang Mai's funkiest hotels. There are 22 fab themes, and there's no shortage of props in the rooms. Groups can book a suite with two bedrooms, a shared Jacuzzi and lounge-cum-playroom. All rooms are en suite and have porn movies on the TV. The cowboy-themed room has hats, whips, and boots, the 60s-style room has disco lights, pop posters, a checkered floor, and a bed in a yellow cab, and there's a Roman room with pillars, frescoes, naked goddesses, cherubs, and a rather interesting chair with stirrups! There's a pastel-coloured room that looks like it could have come from a fairytale, a polar-esque room with lots of blue shades, a round bed, and pictures of polar bears and penguins, a medieval room with spears and suits of armour, a room filled with American memorabilia, a Japanese-style room, and more.     
7. Red Horse Resort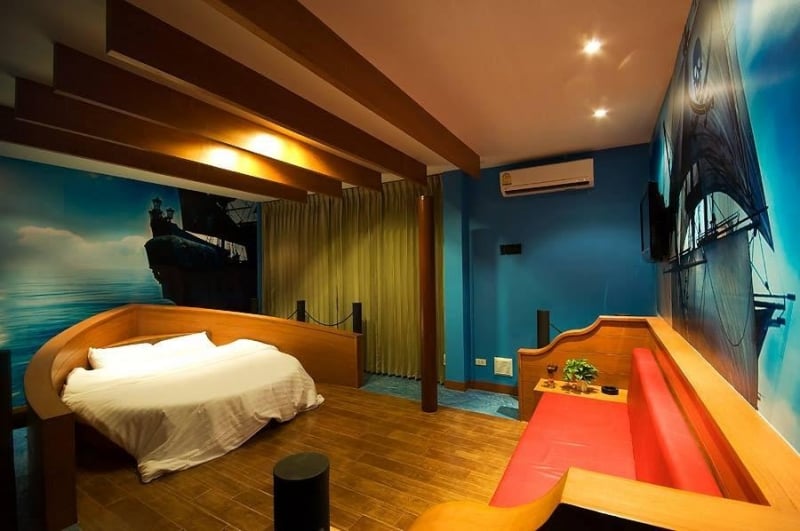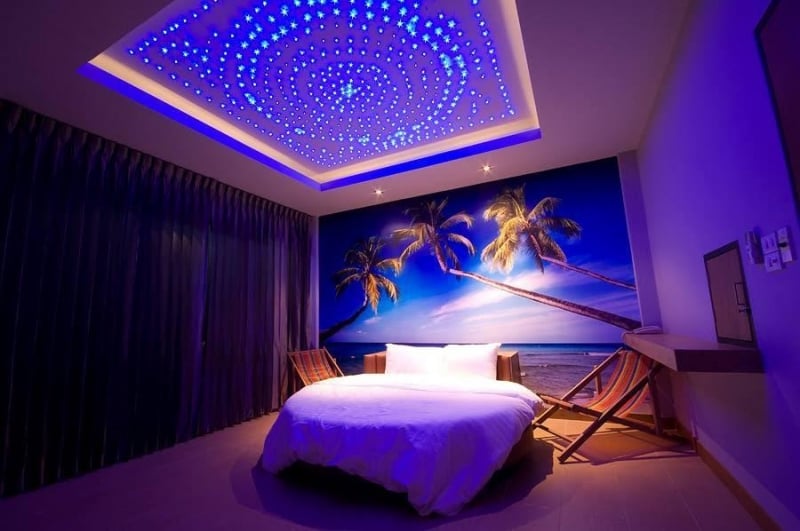 Red Horse Resort can be found in Naklua, near Pattaya. You'll know you've found the right place because a gigantic statue of a horse (red, naturally) rears up in the car park. The quirky resort has 29 different themes, including those based on transport, some related to foreign lands, and others that are just plain whimsical. All rooms are spacious and have a private bathroom, a separate seating area, and a TV. Room service is available around the clock.    
8. Jasmine Inn & Fantasy Resort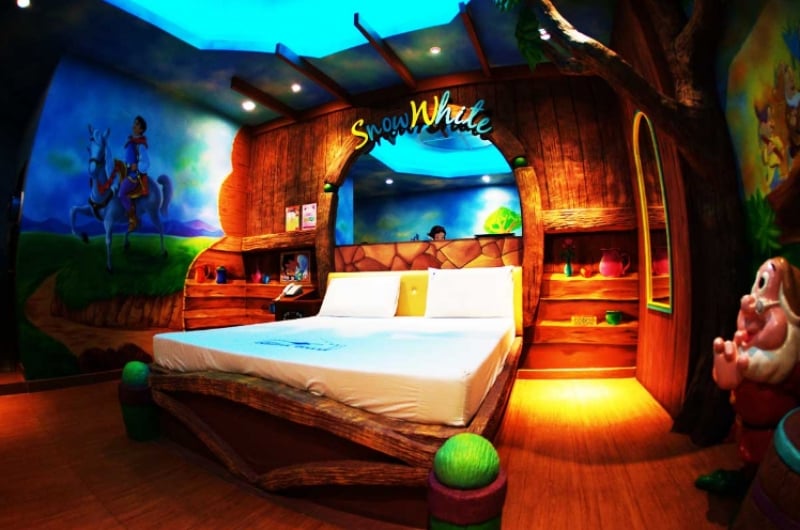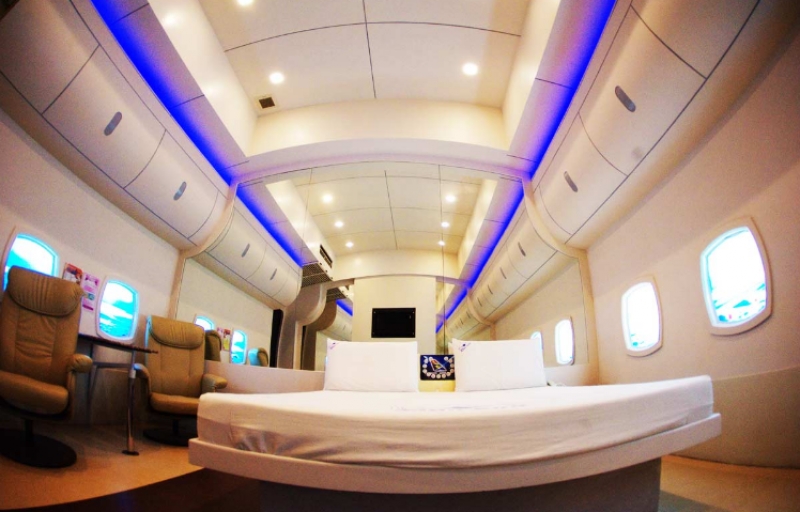 Jasmine Inn & Fantasy Resort is in Nakhon Pathom Province, close to Bangkok. There are several classes of rooms: standard, fantasy, VIP, and resort. All have a private bathroom, TV, and phone to order room service, each has a quirky theme, and all can be rented by the night or by the hour. The standard rooms are the smallest and the most basic… but you'll still find a chair that looks like it would be more suited to a gynaecologist's office! VIP rooms are a bit bigger and fancier, while the resort and fantasy rooms feature awesome designs and themes. Balinese, Pharaoh, Shogun, and Tajmahal are a few of the resort rooms. Fantasy rooms include the Flintstones, Bat Cave, Nemo, Spiderman, Star Wars, and Air Force One.    
9. My Lady Fashion Hotel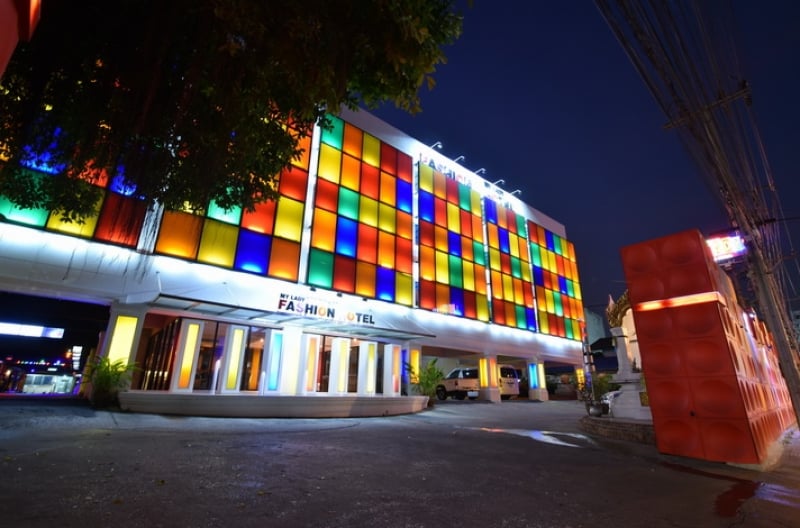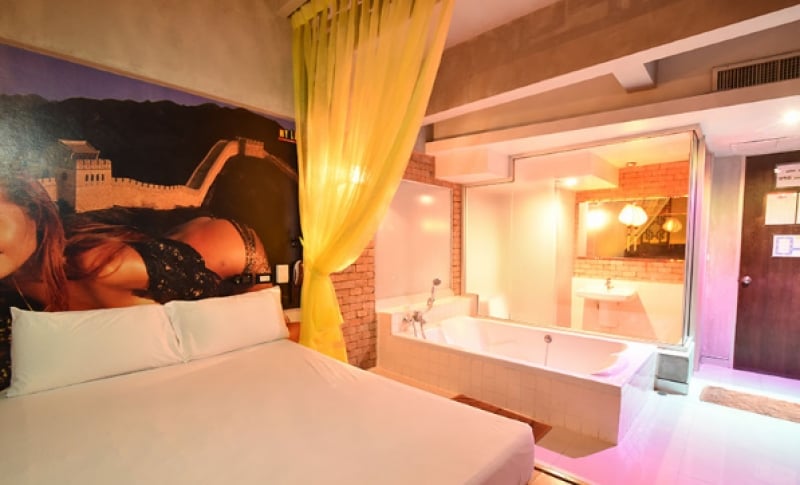 My Lady Fashion Hotel is located in Bangkok. Even the front of the motel screams for attention, with huge coloured panels that light up like a disco in the dark. Take a journey around the world in the Sex in the City rooms, styled after Milan, Hong Kong, Bangkok, Beijing, New York, Paris, and Tokyo, and London, each with a double tub and huge mirror in the bedroom. Alternatively, travel the globe in the Casablanca-, Jamaica-, Hawaii-, and Bali-themed resort rooms. Hop in the sunken tub in a boutique room, feel funky in the hip rooms, and snap some cool selfies in the fantasy rooms.
10. Bises Resort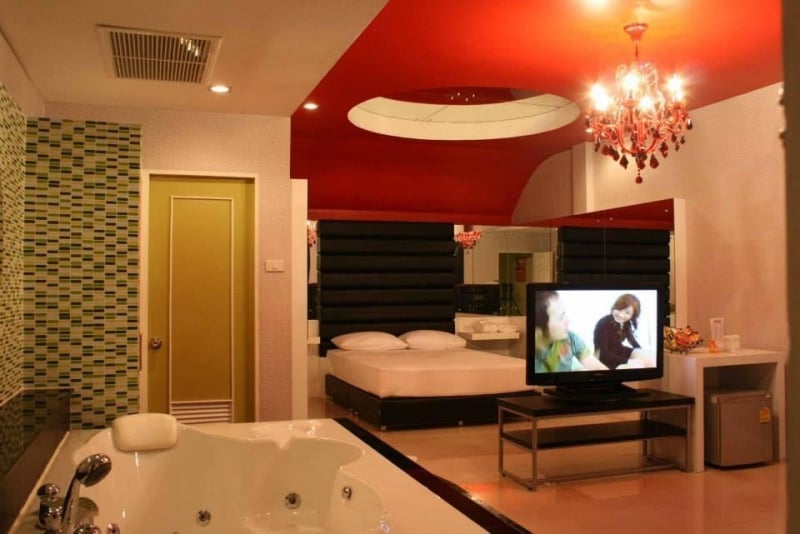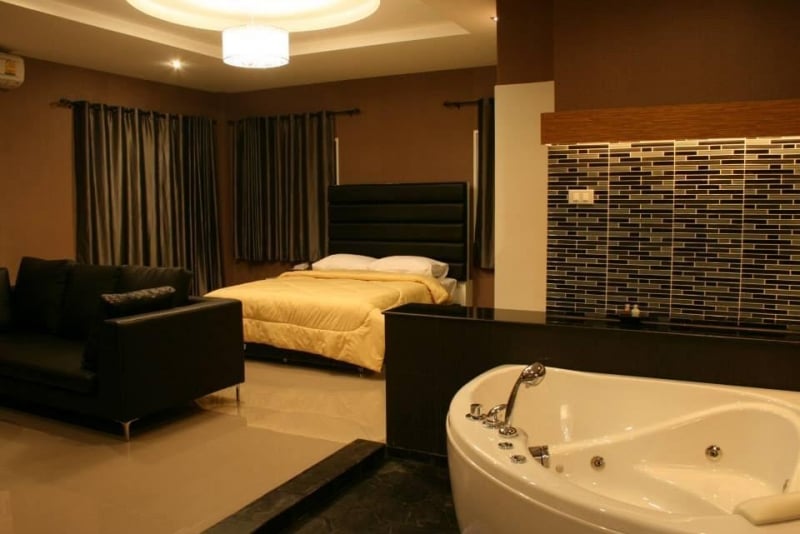 An up-market love hotel (if you can have such a thing?!) in Chiang Mai, Bises Resort features a man and woman in a passionate clinch in its sign. The regular rooms are clean and functional, with a double bed, a faux leather sofa, a TV, naked art, and a private bathroom. VIP rooms offer more luxury and space along with a Jacuzzi tub in the bedroom. The Super VIP rooms are huge, and more like suites that could be lived in. They feature a separate living area, a kitchenette, a dining table, a Jacuzzi bath, a luxurious bed, and a large empty room for… who knows?! Some Super VIP rooms even have a pool table!
11. Peep Inn 2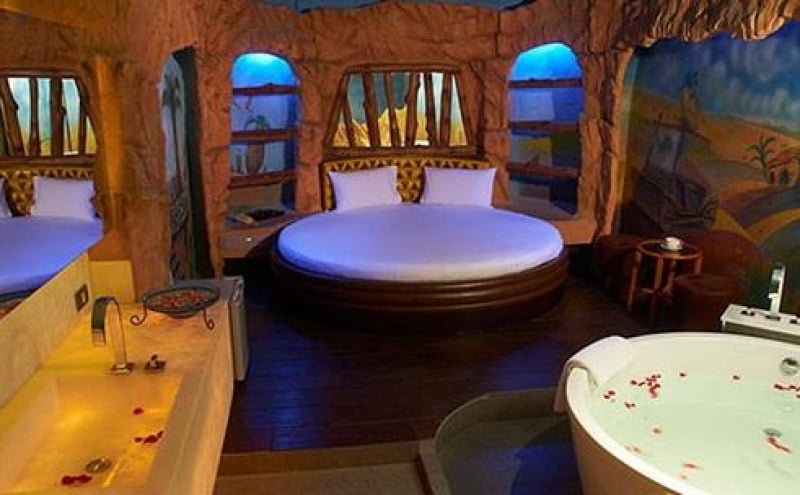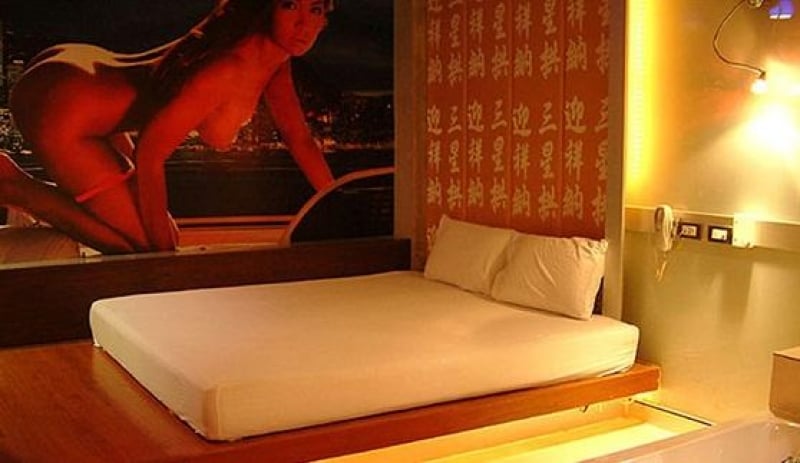 Peep Inn 2 is a well-established Bangkok love hotel. The rooms may have seen better days, but the bizarre themes keep the punters coming. With more than 100 rooms, business is certainly boom-booming here. Freebies include condoms, toothbrushes, and combs, and you'll find clean towels in the room. Whether you feel like getting feisty in a Muay Thai ring, acting out office-based fantasies, scoring in a football-themed room, or getting down and dirty in a jacuzzi, there are options to suit all tastes.         
12. Full Love Inn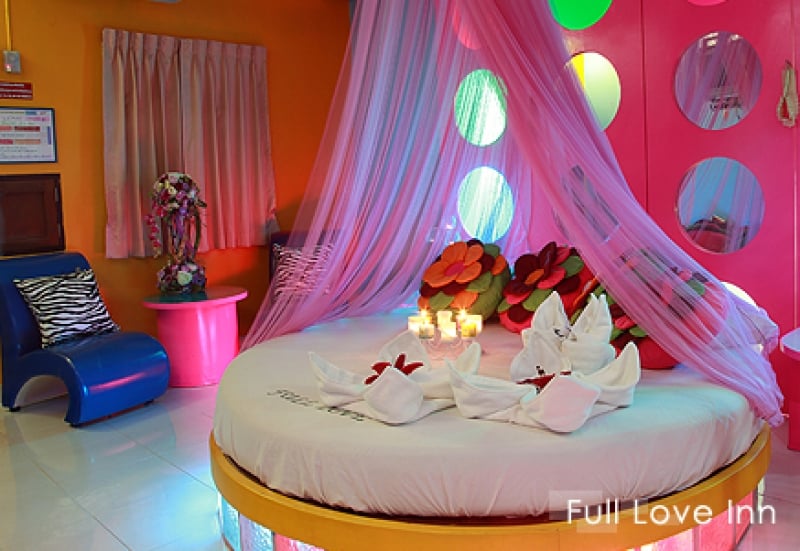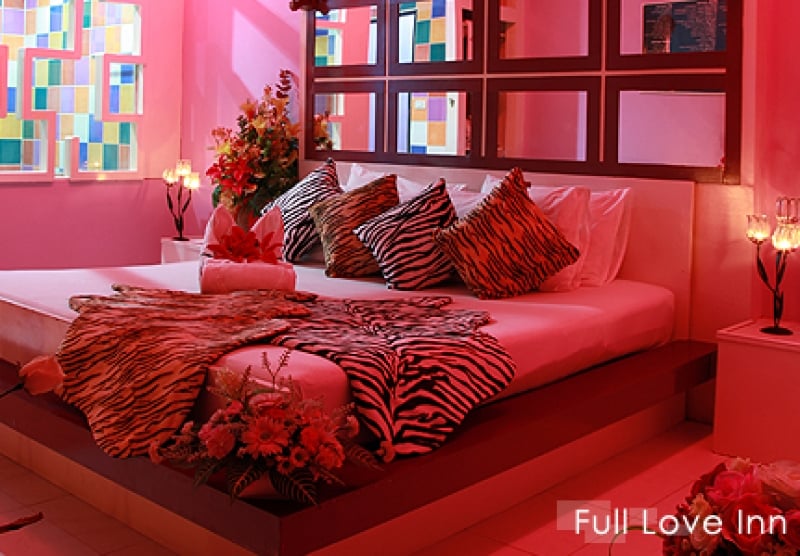 Full Love Inn is a Pattaya favourite for people looking for some nocturnal exercise. There are various room types, including those with decadent round beds, those with gigantic mirrors for all-round views, some with large bathtubs for soapy pleasure, and others that feature traditional Thai designs. All rooms have a private bathroom, a phone, a television, and free Wi-Fi.  
13. Adventure Hotel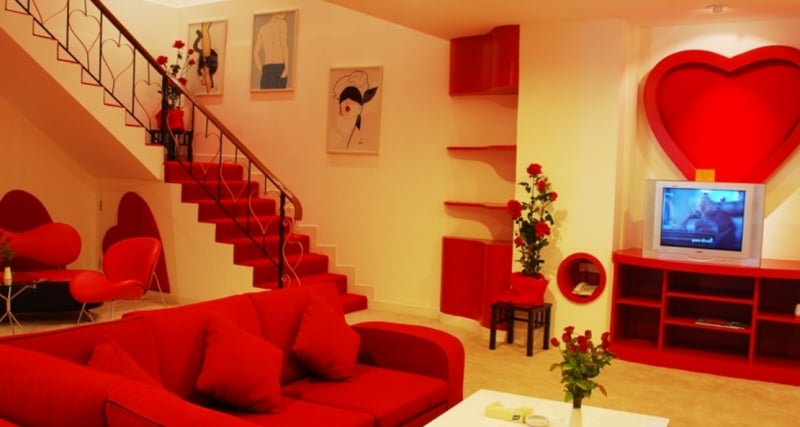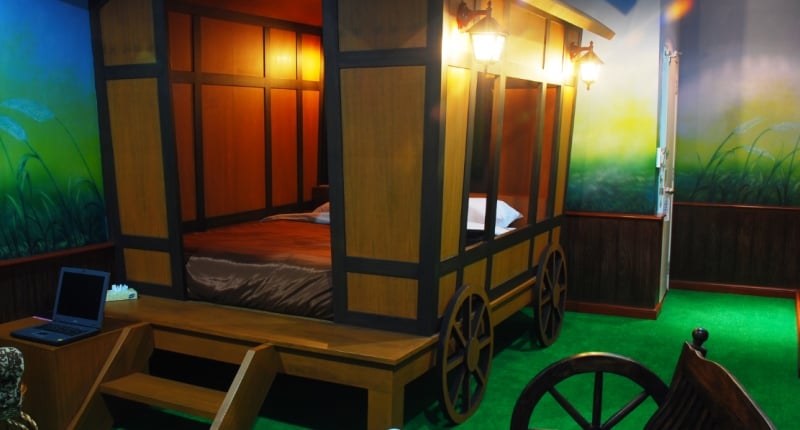 Adventure Hotel is one of the most famous love hotels in Chiang Mai. Although rooms are available to rent by the night (no short-term rentals here) the weird and wonderful rooms make it more than worthwhile. A huge giveaway is on the website, where it calls itself "Thailand's Never Happened Hotel", and "A Place of Pleasure". There are 67 rooms in total, the majority of which are of the Deluxe variety (for two people). Deluxe rooms are en-suite and have free toiletries, a TV, Wi-Fi, and a mini bar. Themes include Space, Casino, Premiere League, Caravan, and Harem. The funky Junior Suites have a separate living area in addition to the bedroom, and the Adventure Suites have three bedrooms and a living room. The hotel can also arrange female guides for the ultimate adventure in Chiang Mai.  
14. For You Inn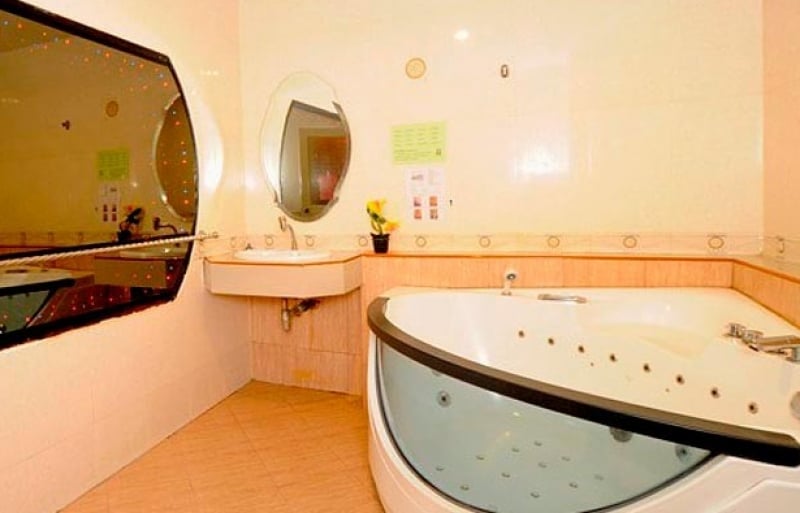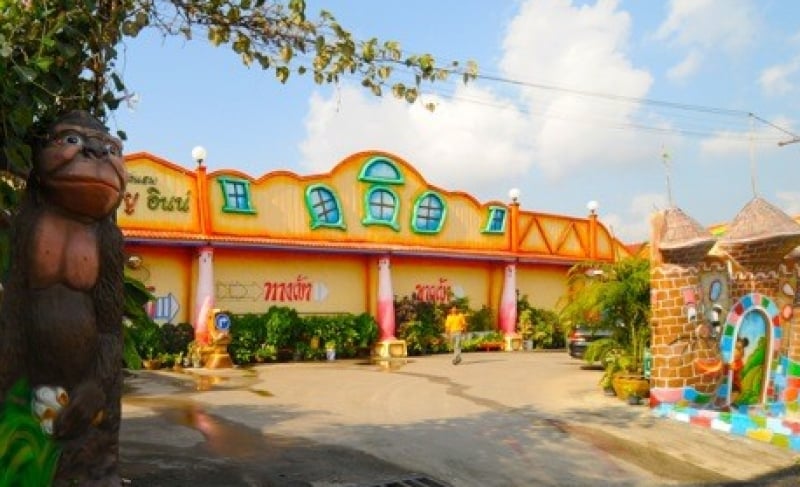 Nonthaburi's For You Inn is like a warped adult version of Disneyland meets the circus meets a pre-school. Minnie Mouse, Donald Duck, Peter Pan, and other characters watch you from the colourful walls, and there are brightly coloured curtains to add to the fairground feel. Rooms have see-through jetted bathtubs (complete with radios!) and there's a one-way mirror between the bathroom and the bedroom—looking into the bathroom, as opposed to out, for a private peep show. There are porn channels on the TV for even more visual stimulation.   
More love hotels
Still searching for the perfect love hotel in Thailand? Here are some others to try: Love Boat in Chiang Mai; TK Resort and Fair Resort in Pattaya; Bangkok's Peep Inn and Peep Inn 3; Red Rose Hotel in Chiang Rai, Sweet Love Inn in Jomtien; Romrudee: The Passion Hotel in Nonthaburi; x-it City Resort in Bangkok; Phuket's Chalong Inn, Pip Inn, and Happy Inn; Sawasdee Garden Inn in Samuk Sakhon; Five Star Resort in Lampang.