The Nerf Action Xperience (NAX) Arena officially opened its doors on Friday (Oct 4) at Singapore's Marina Square Shopping Centre.
There are a total of four zones that make up the NAX arena's 18,000 square-feet space. The zones are meant for NERF fans between the ages of six and 16. They are designed to promote learning through active play, using the wide range of NERF blasters in each of the four zones.
Here's a breakdown of all the four zones in the Nerf Action Xperience Arena.
Also Read: 10 Nostalgic Spots in Singapore From Our Childhood That No Longer Exist
ZONE 1: COMPETE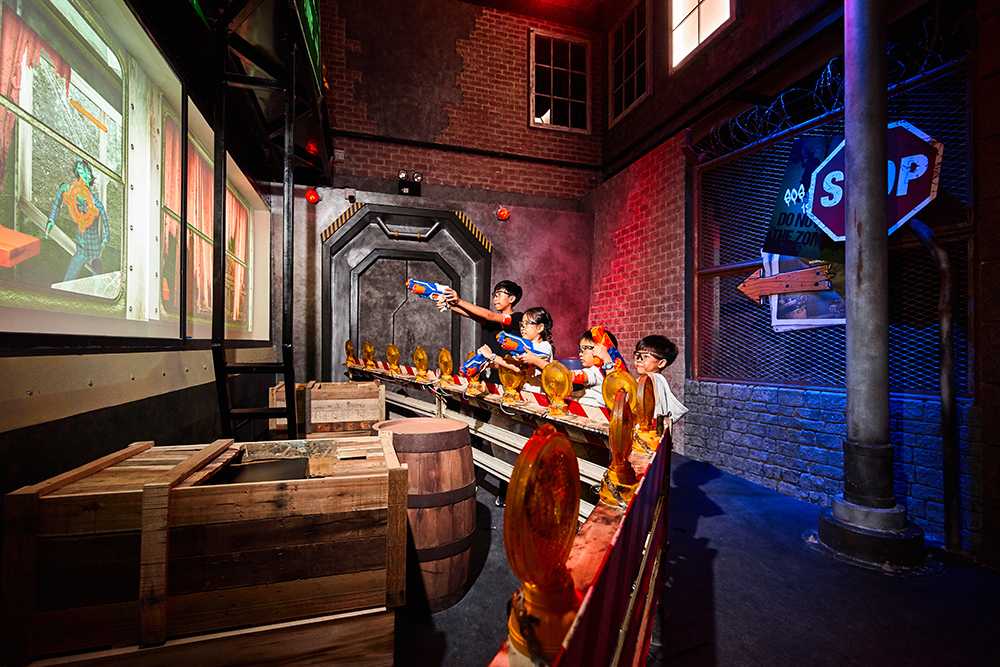 COMPETE is a group-based NERF battle ground, comprising of two exclusive NERF worlds – Zombie City and Camp Dune. This zone is all about playing in high-intensity environments.
The Story: Zombie City outlines the search for the vaccine against the zombies, where players move quickly to survive and avoid being captured. Camp Dune depicts the world in 2983. Resources are scarce and the only place to head to is Camp Dune, where resources are abundant. Players need to gather their troops and race to Camp Dune before their competition does.
The COMPETE zone is suitable for players seven years and older.
ZONE 2: CONQUER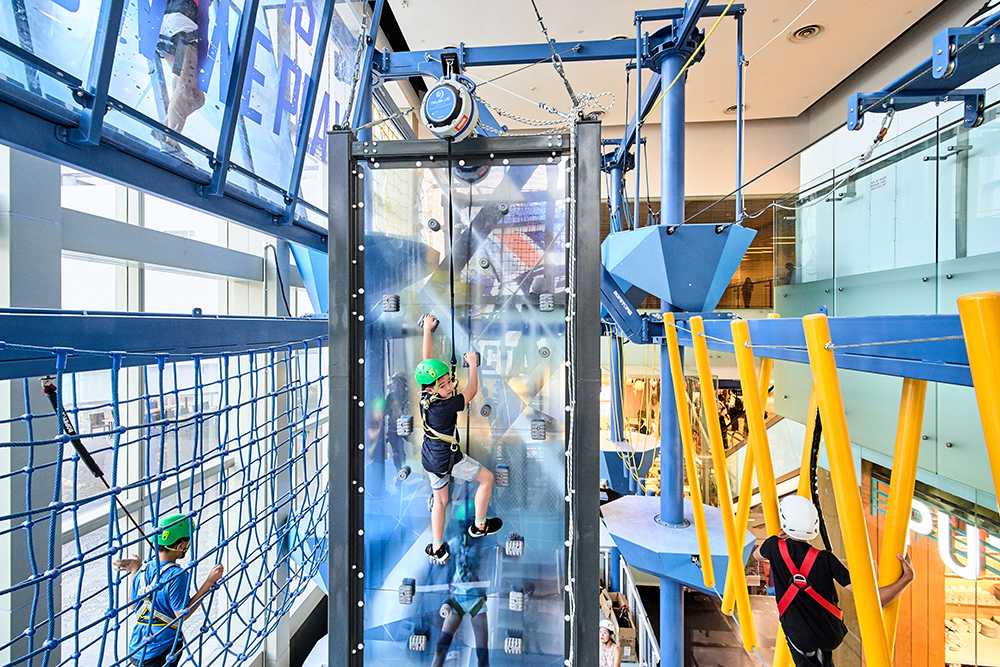 CONQUER is a zone featuring extreme landscapes and harsh terrains. Thrill-seekers aged seven years and older can hone their skills and overcome their fears in four stimulating peaks:
The Volcano builds the confidence of players as they navigate obstacles to run ahead of its lava.
The Summit helps players crush doubts as they ascend to the peak, test their sense of balance, and improve their rope climbing skills.
The Glacier offers a heart-stopping slide carved out of icy mountains.
The Ice Cliff is about surmounting fears in harsh conditions while achieving an objective. Players get to scale up this transparent cliff as they challenge a fellow competitor on the other side.
ZONE 3: CHALLENGE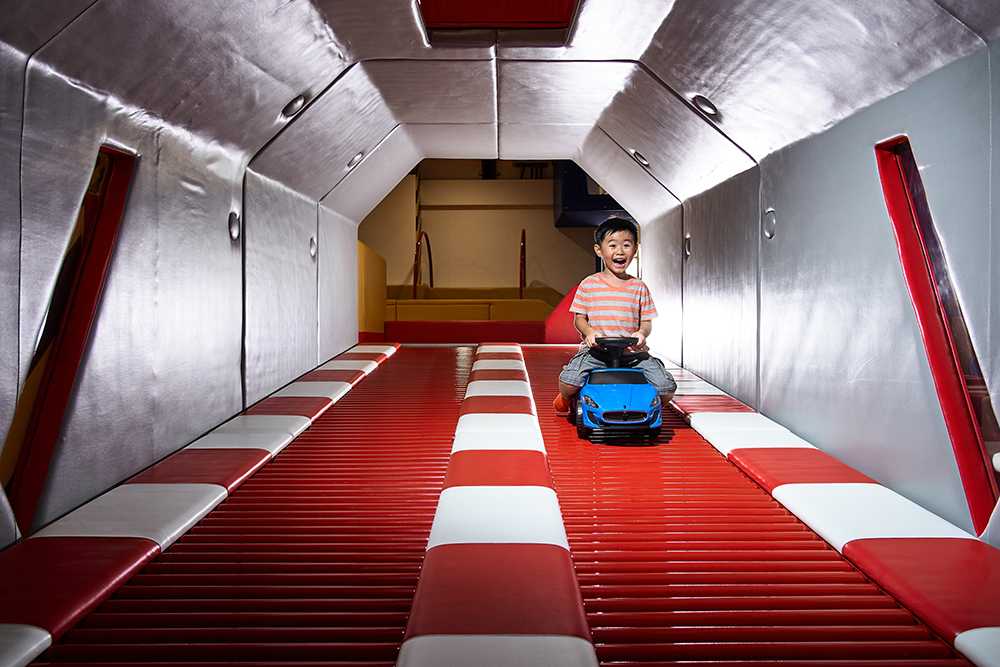 CHALLENGE takes fun and strategy to the next level. This zone derives its shape from the inner workings of a NERF blaster. It is the perfect space for budding adventure-seekers to build their self-esteem and attain mastery in strength from the physical activity. Designed specifically for pre-schoolers up to age six, the zone is a fast-paced section of obstacle courses intended to expend boundless energy.
Features
Experience the thrill of racing at The Racetrack as one soars through the air on a zipline.
The Pitstop is a course where speed and agility are required to cross over and under oversized hurdles.
The Engine is a high-spirited course within a giant blaster. Players go through various roadblocks and at the final barrier, they are catapulted into a pool of giant NERF dart balls.
Players test their strength and dexterity on The Expressway as they weave through the complex rope course.
Parents can catch their breath on the side lines at The Refuel Bar while the little ones play.
ZONE 4: CREATE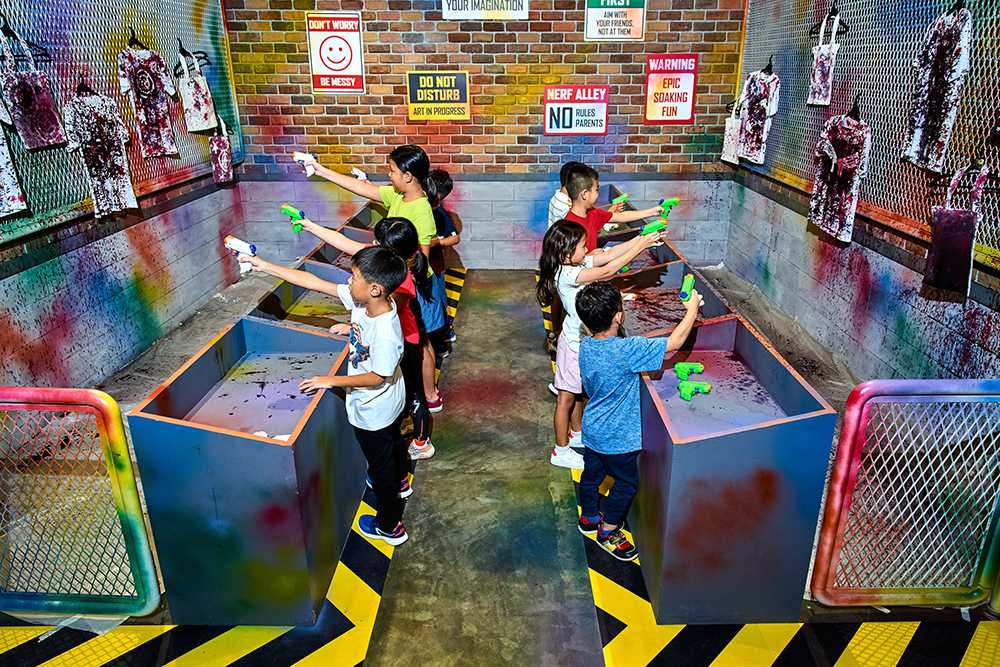 CREATE allows artistic minds to expand their horizons as they take aim and let their individuality shine. From T-shirts to tote bags, choose an item to pin on the wall and let your imagination take flight with fabric tie-dye. The CREATE zone is for players six years and above.
Apart from the experience in the four main zones, the Nerf Action Xperience Arena has four other rooms for corporate events and parties too. There are also Singapore-exclusive NERF blasters and merchandise available at the retail section. The NAX arena is open daily from 10am to 10pm, with the last entry at 7.30pm.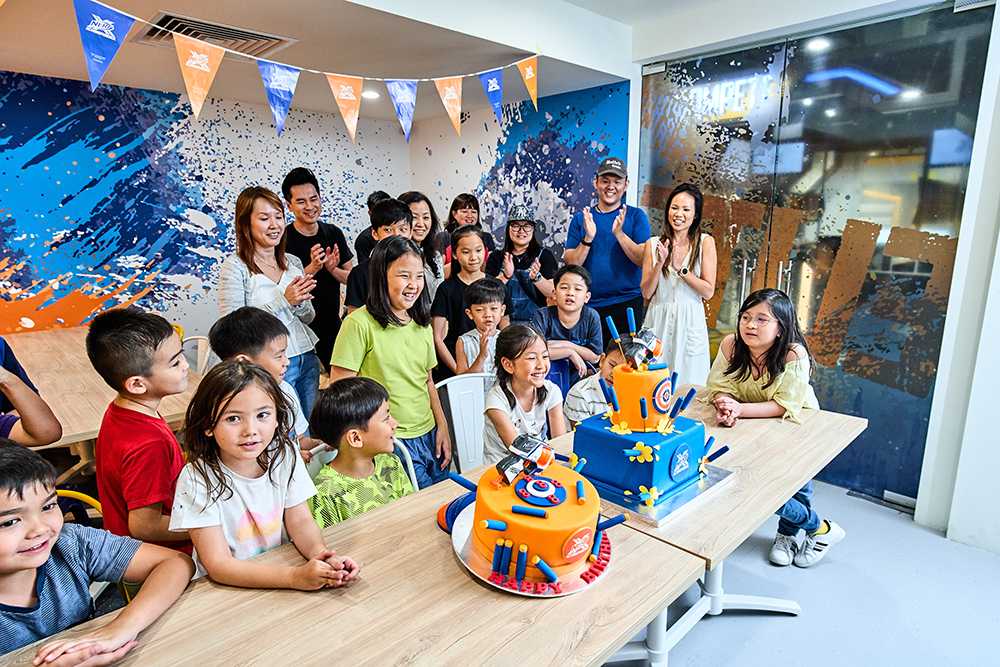 For ticketing and more information, go to https://www.nerfax.com.sg/ticketinfo.