Rejoice, avid travellers! Feel weary no more, with the full list of public holidays for 2021 that you can look forward to. 
Here are the 11 gazetted public holidays for 2021: 
New Year's Day (

1 Jan)

Chinese New Year (12, 13 Feb)

Good Friday (2 Apr)

Labour Day (1 May)

Hari Raya Puasa * (13 May)

Vesak Day (26 May)

Hari Raya Haji * (20 Jul)

National Day (9 Aug)

Deepavali (4 Nov)

Christmas Day (25 Dec)
*Subject to change.
Only four long weekends in 2021?
Of the 11 public holidays in 2021, three fall on Friday and one on Monday. 
To simplify things, the four official long weekends in Singapore in 2021 are as follows:
1. New Year's Day
1 to 3 January
Friday to Sunday
2. Chinese New Year
12 to 14 February
Friday to Sunday
3. Good Friday
2 to 4 April
Friday to Sunday
4. National Day
7 to 9 August
Saturday to Monday
Make it 10 long weekends in 2021, including extra-long weekends
Although the number of long weekends next year is set to be the fewest in recent years, don't fret! We have devised a calendar and strategic cheatsheet to help you maximise your long weekends. With some masterful application of leave, here's how you can more than double your number of long weekends to 10! 
Singapore public holiday calendar 2021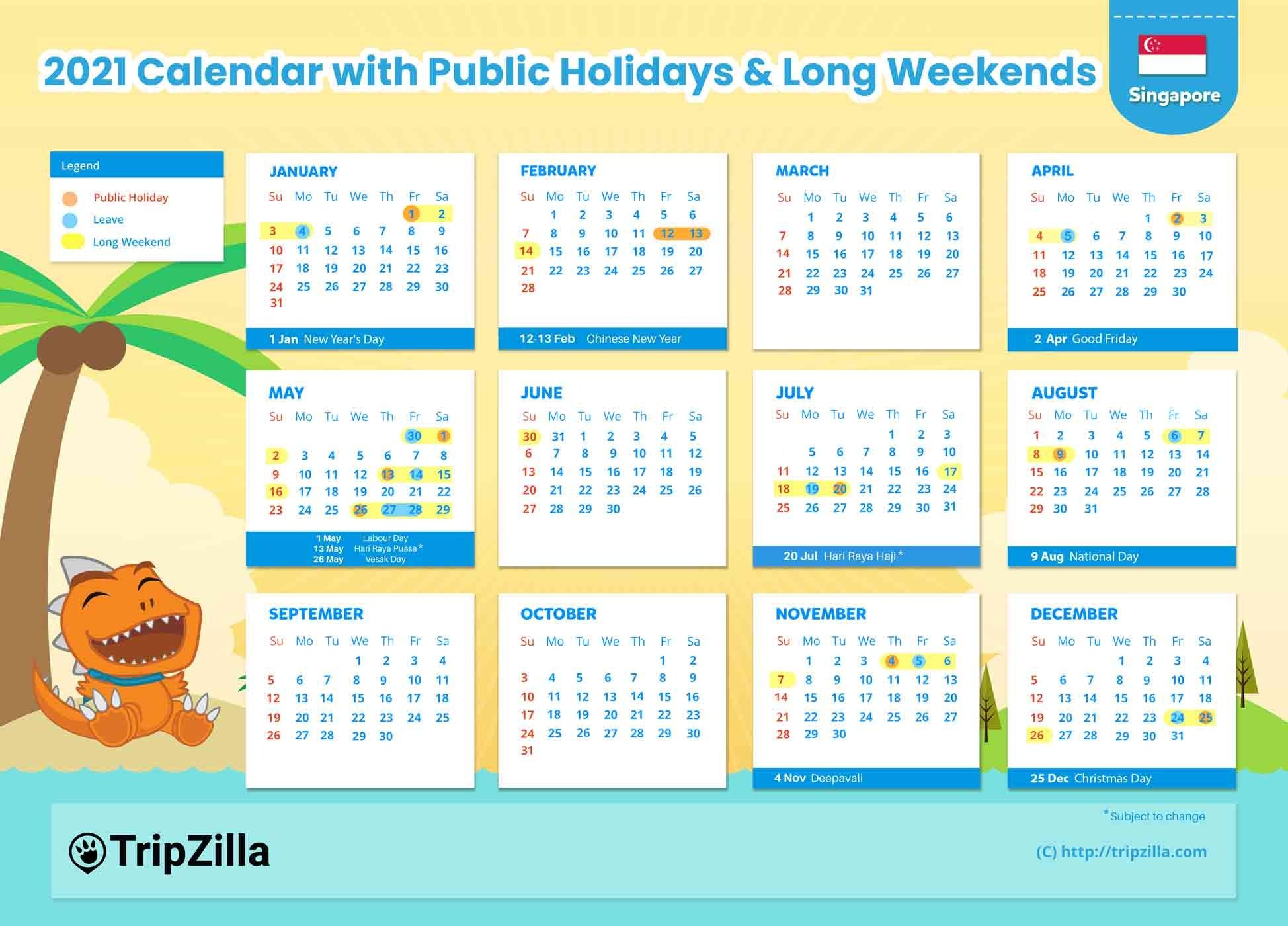 Singapore long weekends cheatsheet 2021
Bookmark this cheatsheet for year-long travel inspiration! Here are the dates which we recommend taking leaves on at a glance. As if that's not already good enough, you can conjure up extra-long weekends out of existing long weekends!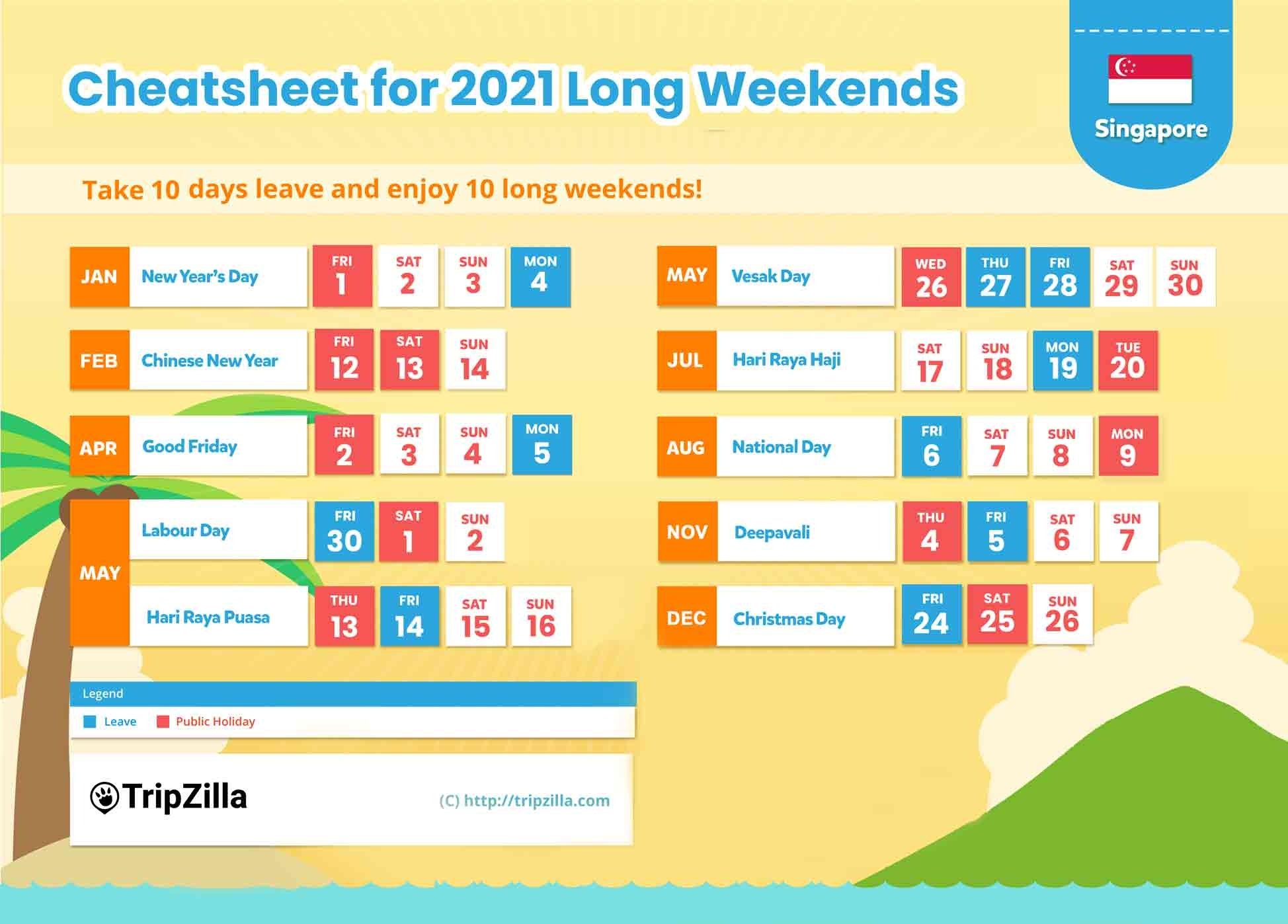 Vesak Day (26 May), which falls on Wednesday, offers a mid-week respite. However, you can turn it into another long weekend if you are willing to take two days of leave! 
Feel free to download the calendar and cheatsheet, and do share this article with your friends! While you're at it and since we are homebound for now, why not check out these local getaway destinations for a rejuvenating long weekend? 
Here's wishing you a fulfilling holiday in 2021, well in advance!