What better way to spend your Halloween than to grab some of your (reluctant) friends and take them for a night drive to these haunted places in Singapore? If you think you'd be really "lucky" and worry that your beloved baby car wouldn't be able to outrun the ghosts, you may want to consider renting a fast and furious Audi or BMW to get you out of danger.
Though there's no guarantee of terrifying encounters, it will definitely be a night to remember, filled with cheap thrills, nervous laughters, and maybe "someone" else's laughter. No matter the case, remember to keep calm, drive safely, and remember your way out. GPS may come in handy.
Also read: Escape the City: 9 Scenic Spots To Drive to in Singapore
Woodlands Block 852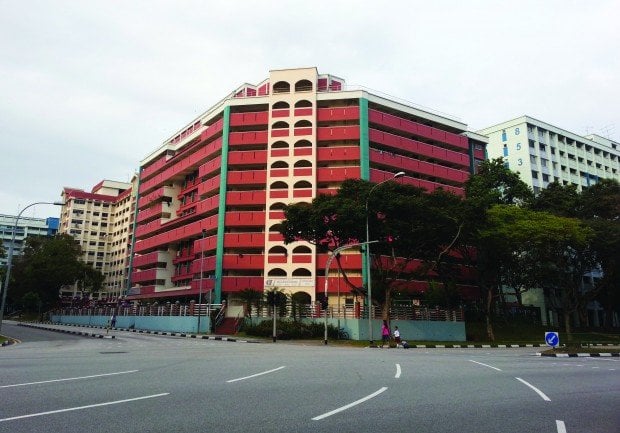 Image Credits: Muhammad Shirazee bin Ahmad
This flat stands in the middle of the Woodlands heartland, looking cheerful and seemingly innocuous with its fresh red facade. Many residents in the area and beyond, however, have heard tales regarding strange sightings and encounters in the block. Woodlands Block 852 was once used as housing for workers and a quarantine area during the SARS period. In between were pockets of complete vacancy and barricaded stairwells. An incident often tied to stories of ghost-sightings in the block is the 2009 murder of a teen daughter by her own mother – she was stabbed dead right in the heart.
Location: Blk 852, Woodlands Street 83
Sungei Api Api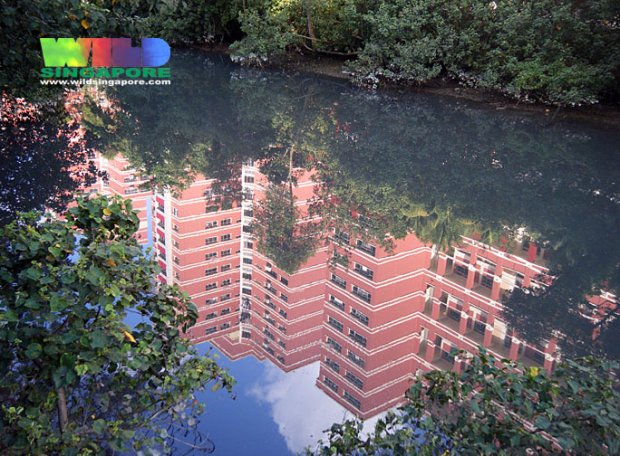 Image Credits: Ria Tan
Sungei Api Api is a swampish area located at the western end of Pasir Ris Town Park. It is a notorious site for sightings of the lady in white, or Pontianak, and there are even accounts of people being possessed after walking through the area. Dropping a friend off at one end of the park for a lone midnight walk and collecting him at the other end is a great idea for a dare.
Location: Pasir Ris Town Park, Pasir Ris Central
Old Changi Hospital

Old Changi Hospital is often the first name that is mentioned when Singaporeans are asked to name a haunted site. It was built in 1935 to serve the British military, and has seen brutal tortures and deaths within its confines during the World War II period.
Anecdotal hearsay suggests that the supernatural beings residing in the hospital are especially hostile to Japanese visitors. If this is true, it is understandably so given that the hospital was once used as a prison camp run by the Kempeitai, or Japanese secret police.
With plenty of witnesses reporting seeing apparitions and hearing screams, combined with the dark history of the place, even the skeptics are bound to give this one a second thought.
The video above is the trailer for the Mockumentary "Haunted Changi" filmed in Old Changi Hospital in 2010.
Location: 161 Halton Road
Changi Beach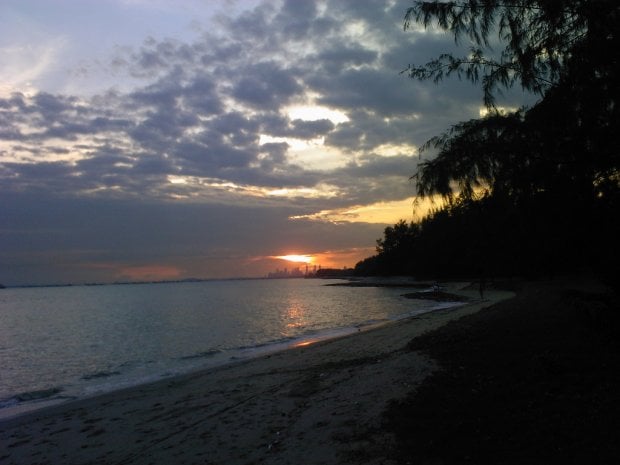 Image Credits: Buana Sandila
This tranquil beach is a popular relaxation spot for locals, especially in the weekends. Visitors walk along the beach while staring out into the sea, many oblivious to the dark past of Changi Beach. Years ago, during the Sook Ching Operation, Changi Beach was an execution ground of thousands of Chinese by the Japanese Kempeitai. Prisoners were also brought out to the sea on boats, thrown into the water and shot while they were struggling to stay afloat. Till this day, unlucky visitors catch glimpses of shadowy figures, bloody sand spots and even headless spirits roaming around the beach.
Location: Nicoll Drive
Bedok reservoir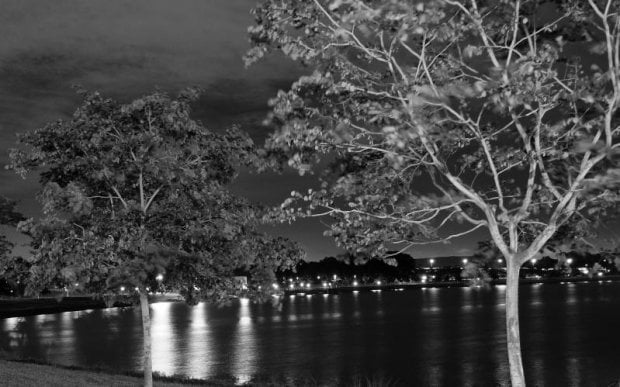 Image Credits: MandFriends
This body of water seems to be quite a popular spot for bodies to be found dead, during "peak" periods at a rate of multiple bodies within a few months. Murders and suicides sound like just the concoction for troubled, wandering spirits. Among other strange reports, joggers and passers-by had heard cryings and screams, or felt some "presence".
Apparently, ghosts haunting the area include a mother and her young son seen dressed in red. Back in 2011, a mother and son pair were found dead in Bedok Reservoir, and they were both clad in the same colour. According to a Chinese belief, those who commit suicide dressed in red will come back as a vengeful ghosts.
Location: Along Bedok Reservoir Road
Chee Guan Chiang House / Soong Sisters Mansion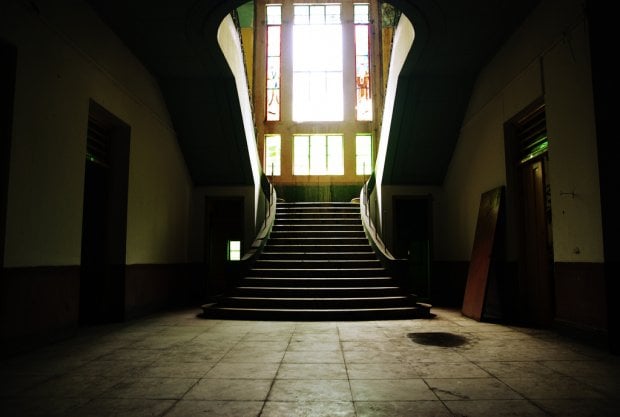 Image Credits: Jonathan Tan
You'll have to trespass to get to this one. Do so at your own risk, and you'll be rewarded. The Chee Guan Chiang House, with its orange and rounded facade sits on prime land and is estimated to be worth more than $400 million. Singapore Paranormal Investigators came up with a another name to refer to this property: Soong Sisters Mansion, after the three highly influential sisters from China. This is an incorrect reference.
Though tainted with graffitis and scrawlings on walls, a quiet sense of beauty flickers through the once-grand exteriors and remnants of quaint, tasteful interiors. Let us know whether you find historical insights or got distracted by the spirits lurking in corners.
Location: 25 Grange Road, Junction of Orchard Road beside the Indian Embassy.
Bukit Brown Cemetery
Bukit Brown Cemetery has recently been in the spotlight for being the site of contention between the government and conservation groups. While championing heritage and history, are these conservationists also inadvertently trying to save the natural habitat for… ghosts?
Spend the night here and you might come across evil laughters ringing in the darkness of the night, and a woman in a red cheongsam resting on a tombstone. Bukit Brown caretakers observe strict off-the-book rules to avoid accidentally offending spirits in the course of their jobs, while paranormal investigators take a walk through the cemetery at night hoping to catch sight of unusual activities. The short clip above shows a strange black shadow passing by such investigators in Bukit Brown. A trick of the camera, or something else?
Location: Between Lornie Road and Mount Pleasant Road
Old Police Academy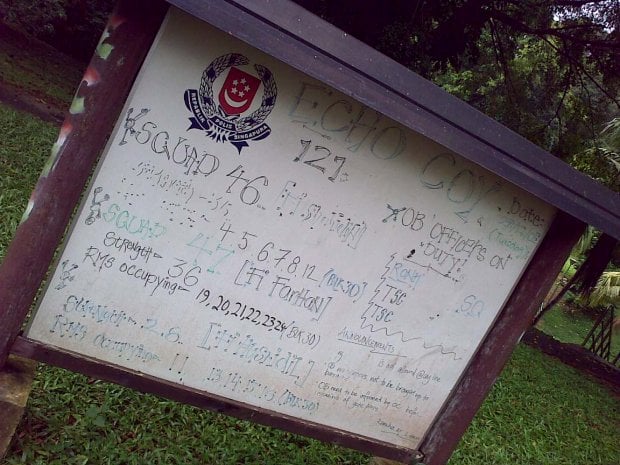 Image Credits: Abdillah Zamzuri
Some former squadmates of the Old Police Academy have their fair share of spooky stories. The most hunted barrack is known to be the Echo block, where haunted bunks shake and black shadows mysteriously cross the windows at night. Unexplained toddler footprints had been found on beds and an elderly woman with a baby was seen wandering around at ungodly hours of the day. There's more: locker bangings, feet shufflings, horrifying howlings and being stared at by the lady in white. I salute all the policemen who had gone through training at this academy.
Location: 1 Mount Pleasant Road off Thomson Road
Old Ford Factory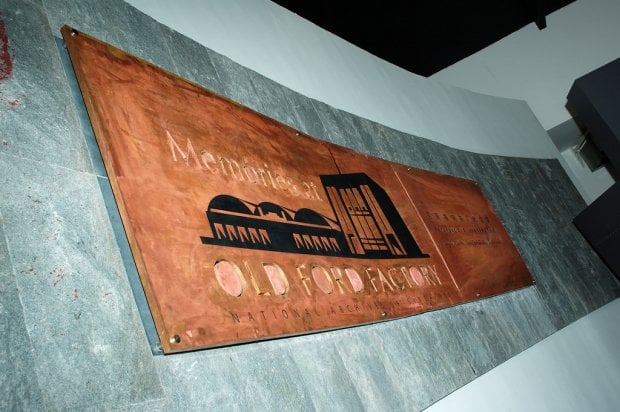 Image Credits: acroamatic
The area around the Old Ford Factory along Upper Bukit Timah Road was a site for bloody battles between the Malay regiment and the Japanese during World War II. It was subsequently used as a Japanese military headquarter, where many Japanese soldiers were said to have committed suicide after the surrender. After the war, it was abandoned.
Singapore Paranormal Investigators investigates the Old Ford Factory by placing Japanese offerings of food and wine, as well as other observation and recording devices in the factory. At the end of the investigation, they found that some of their wireless signals registered distortions, and there were slight changes to the taste/odour of the offerings as compared to the samples not used as offerings. All I can say is… wait, the investigators actually ate that stuff?
Location: 351 Upper Bukit Timah Rd
Taman Jurong (Once-)Abandoned Flats
Abandoned and dilapidated buildings seem to always bring with it great stories of ghost hauntings. Whether these are rumours spurred by creative imaginations, or real narratives of encounters with spirits… I guess you'll only find out after your drive there.
In the middle of a lively residential area, four diamond-shaped blocks along Yung Kuang Road stand in a decrepit state. Once abandoned, it is now part of a temporary housing scheme for families in financial hardship. Old newspaper records revealed that rumours of these blocks being a notorious site for suicides and deaths in the past is actually true. Among other reports, there is one where two children aged one and three plunged to their deaths from block 64 in the 1980s.
Netizens have described their past exploration inside these buildings, during the time they were devoid of residence. Stories that surfaced include explorers who begin acting "strangely" at the site and then subsequently developing a fever.
Location: Block 63 to 66, Yung Kuang Road
Neo Tiew Estate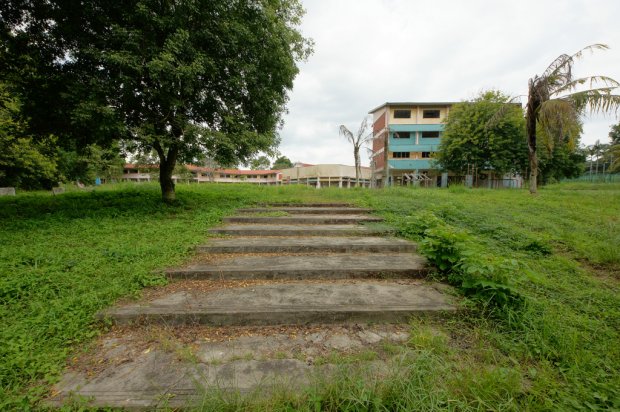 Image Credits: Jerry Wong
Neo Tiew Estate in Lim Chu Kang is a small group of flats that have been vacant since an en-bloc more than ten years ago. Currently, it is used as a training ground by the SAF. The peeling exteriors, graffiti-strewn walls (including satanic symbols) combined with the emptiness and proximity to Choa Chu Kang cemetery will give a spooky experience to the brave souls who dare to scout the area. Watch your backs for the banana tree spirits that are said to haunt these flats.
Location: Junction of Lim Chu Kang Road and Neo Tiew Road
Old Choa Chu Kang Road and Jalan Bahar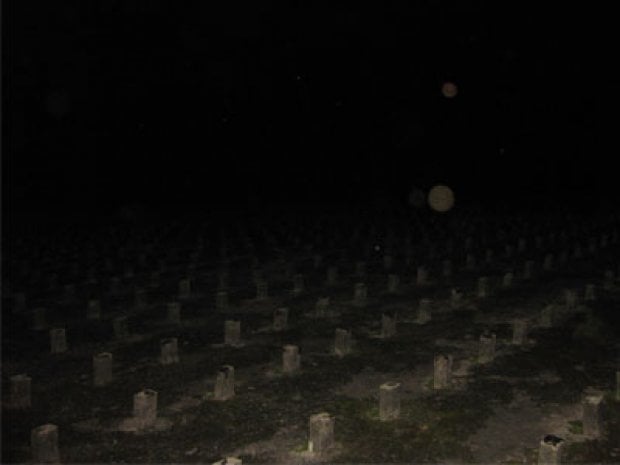 Image Credits: Singapore Paranormal Investigators
You might have heard circulating tales of taxi drivers picking up ghastly passengers (dressed in white, mostly) along quiet roads, who ask to be dropped off at Choa Chu Kang cemetery. The common advice given by taxi drivers to their passengers in this area is that if they catch sight of anything strange, just pretend they did not.
The section of Old Choa Chu Kang Road which runs in between the Chinese Cemetery and Muslim Cemetery is well-known to be a hotspot for ghost sightings. So is the stretch of Jalan Bahar in between the Muslim and Christian Cemetery, where the infamous haunted Jalan Bahar bus stop is located. A friend of a friend recounted an incident which took place in this area: following an insulting remark regarding the cemetery, his car suddenly became filled with many cockroaches. Yikes!
Also read: 8 Real Haunted Places Around The World You May Not Want To Visit
A slow drive through these two roads, as well as a drop-by to all the haunted places in Singapore listed above, is a must-do for a cheap thrill at night. If you spot anyone (with long hair and clad in white) along the way, do stop to ask if they need a ride!
What other ghostly places have we missed out? Share it with us!