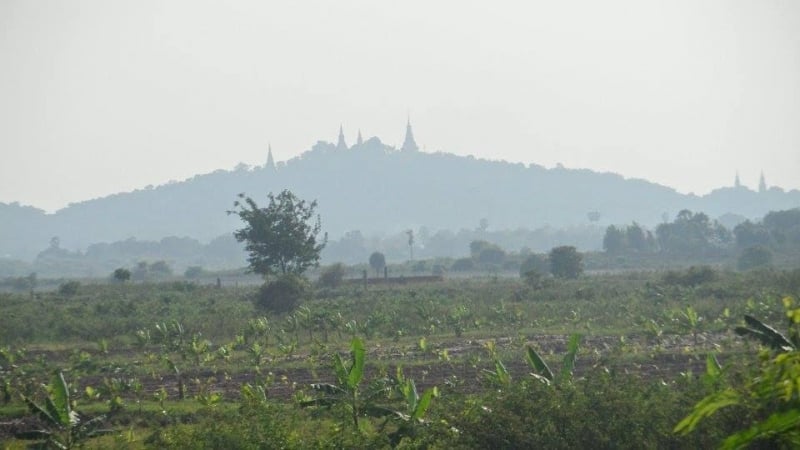 Mount Oudong (also spelt as Mount Udong) is located around 40 kilometres (25 miles) from the Cambodian capital city of Phnom Penh. Easy and affordable to access for a daytrip, you can enjoy history, culture, and nature with ease. The natural setting makes a pleasant change from the chaotic city streets and it's a top place to take it easy and slow down the pace by a few notches. Here's everything you need to know about visiting Mount Oudong from Phnom Penh:
Brief History of Oudong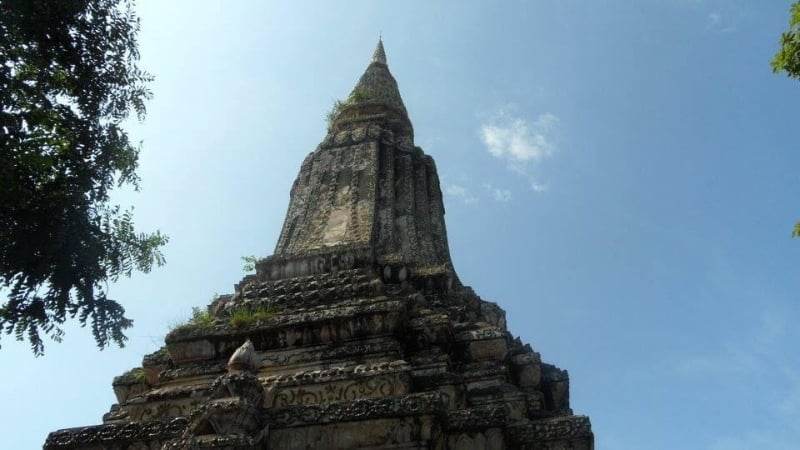 Oudong served as the Cambodian capital between 1618 and 1866. The capital saw lots of turmoil, including being ransacked by invading Thai forces, bombed by American troops, and attacked by the Khmer Rouge. Several Khmer kings were crowned in the former capital and it was once a place of splendour. After the capital moved, the city fell into a greater decline, with many of its once-splendid buildings and monuments left to decay.
Climbing Mount Oudong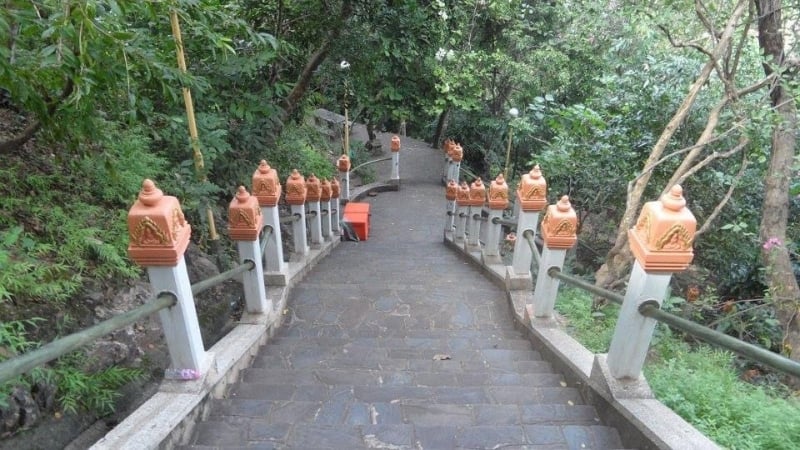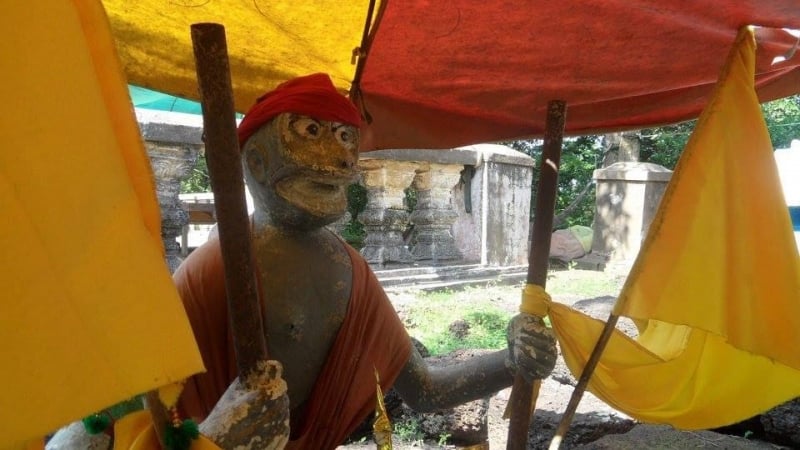 The main attractions at Mount Oudong are spread over neighbouring peaks. There are many interesting shrines and pagodas in varying states of preservation, as well as statues and a newer temple.
To access the sights, you'll need to climb the hill; an even staircase leads up the hills and a walkway runs across the hills past all major points of interest. Most people begin their mountain explorations from the northern side. The climb isn't particularly challenging, though there are a little more than 500 steps to tackle so wear comfortable shoes and take plenty of water! Several vendors sell snacks and cool drinks along the route if you're in need of refreshments.
Modern Temple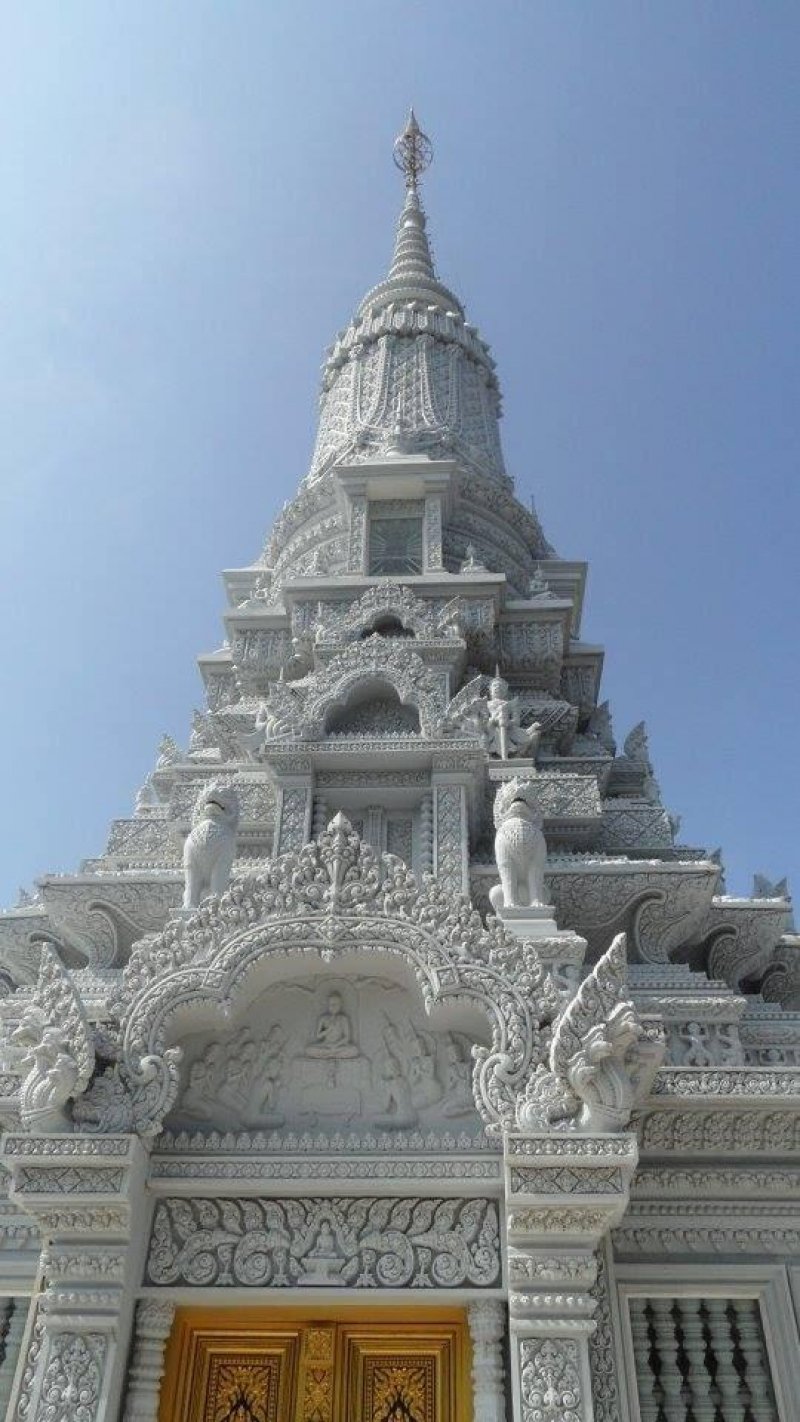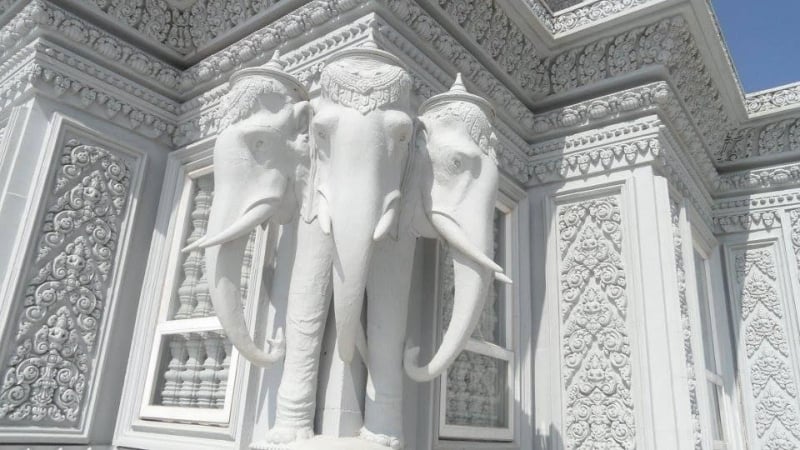 The steps lead to a new temple building, which contains images of the Lord Buddha and a pagoda with sacred relics encased inside it. You probably won't need much time to look around the temple. Remember to dress modestly and, while the temple is free to look around, small donations are gratefully received. The views across the surrounding countryside are especially beautiful from this vantage point.
Royal Burial Stupas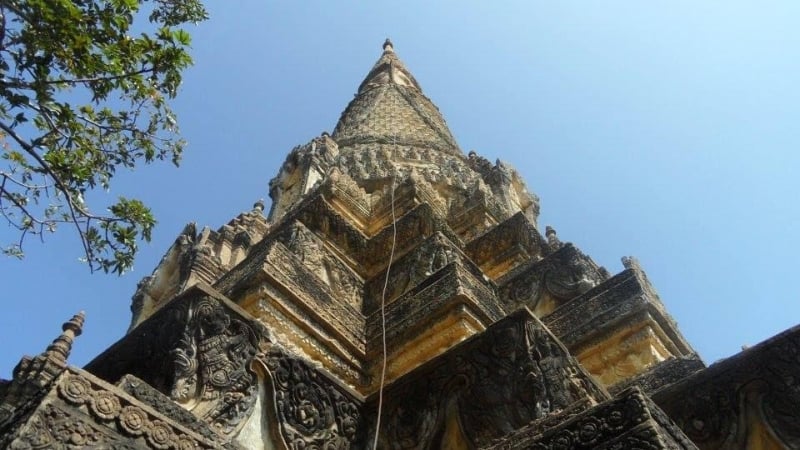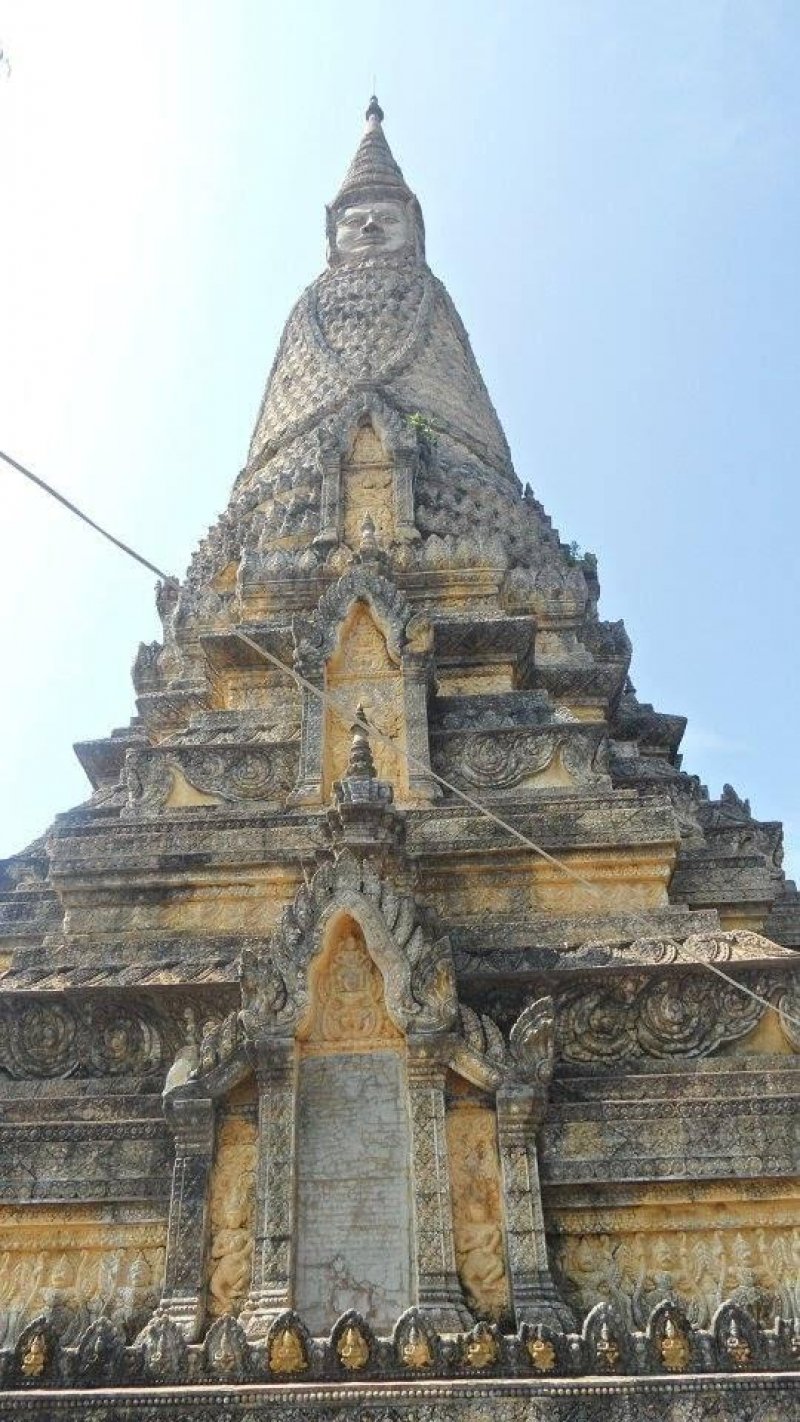 As you follow the walkway across Mount Oudong you'll pass pagodas and stupas of various sizes. These houses the remains of deceased Khmer kings. The yellow-coloured Chedi Trai Trang is especially impressive. It contains the remains of King Ang Duong. Look up and you'll notice several faces at the top of the pagoda. They are similar to those at the Bayon in Siem Reap.
Ancient Temples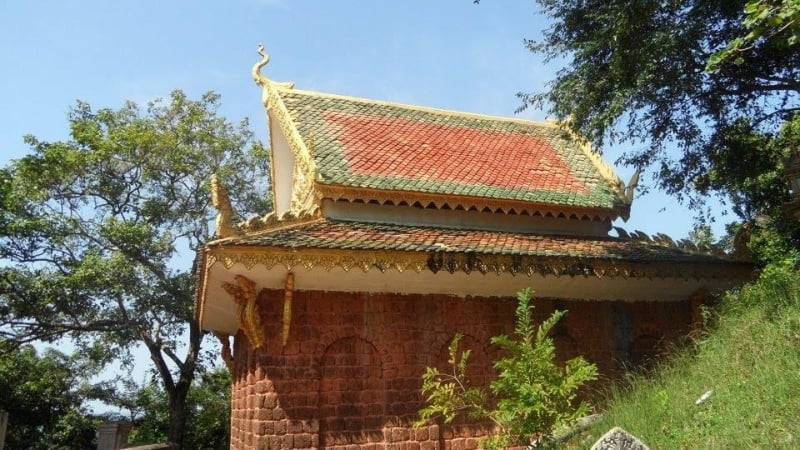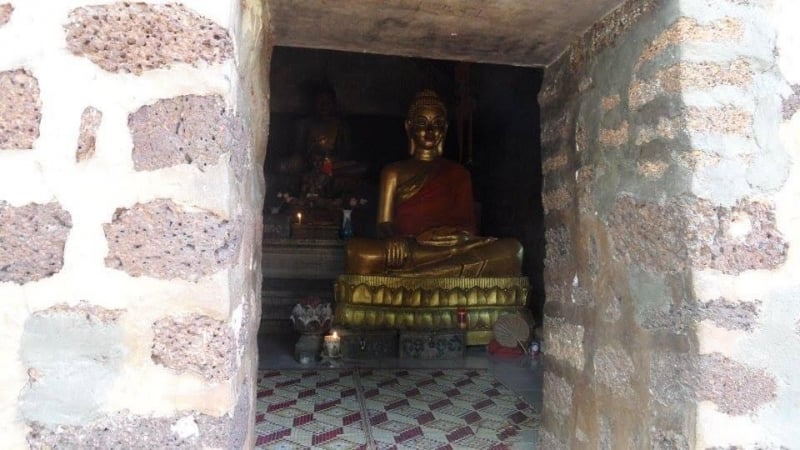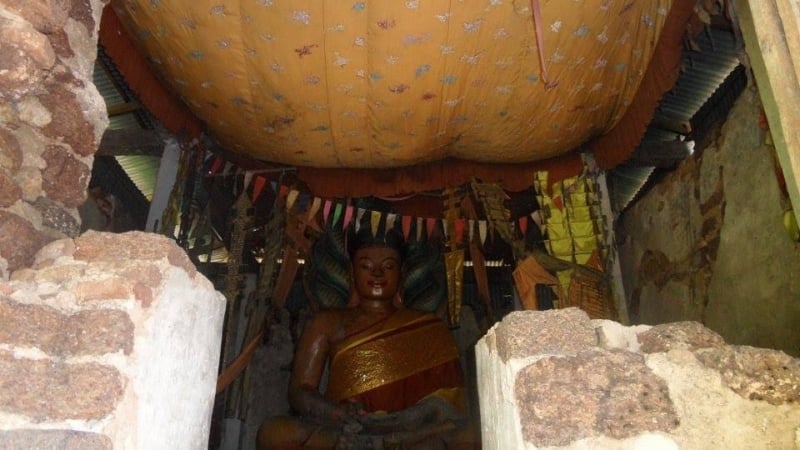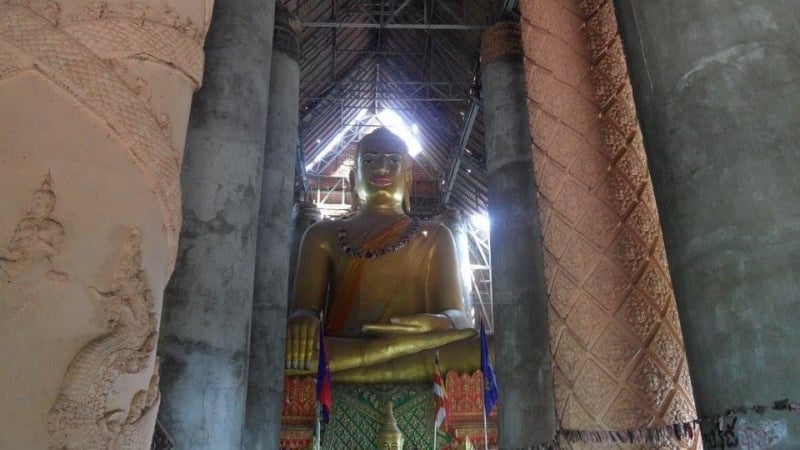 There are several small historic temples along the route, most in poor states of preservation. Locals still visit the religious buildings to pray, make merit, and honour the dead, and it's not unusual to see flowers, candles and other offerings. The heady aroma of incense often hangs in the air. Even though the buildings may look pretty ramshackle, do pause to take a peek inside. One contains a replica of a holy cow image that was stolen in times gone by, showing the nation's former Hindu roots. Another has an unusual Buddha statue with military-like symbols.
The large Temple of Arthaross stands in a state of battle-scarred ruin, having been blown up by the deadly Khmer Rouge. Within the crumbling walls, however, you'll find a new golden Buddha statue that glints and gleams in the sunshine.
Historic Mosque
Amid the Buddhist buildings and shrines is a fairly unusual site; the remains of a historic mosque. A Khmer king gave land to a local Cham Muslim to construct a mosque in the then-capital, demonstrating religious tolerance and acceptance in times gone by. The small mosque was also deserted when the capital moved, but Islamic designs and symbols still show the building's original purpose.  
Glorious Views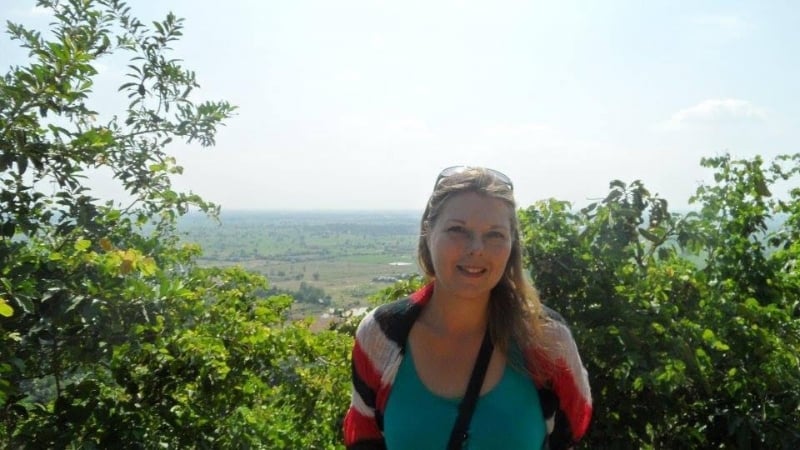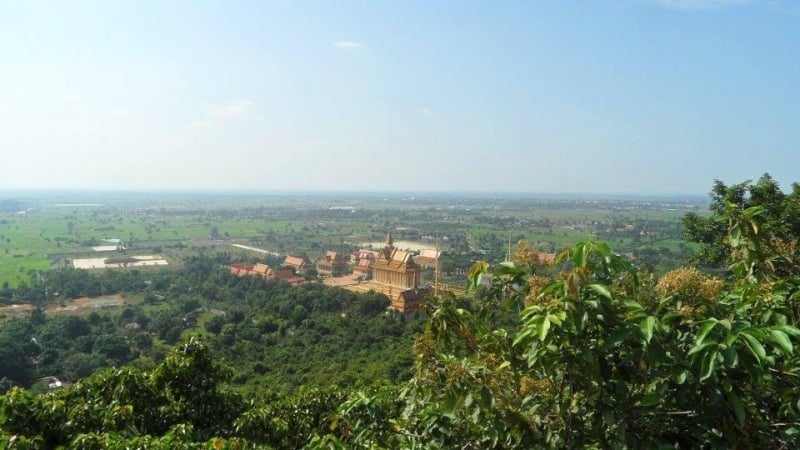 As well as peeking into Cambodia's past, a trip to Mount Oudong lets you admire stunning countryside views. Verdant rice paddies spread out beneath you, dotted with sugarcane plantations and small farmsteads.
How to Get to Mount Oudong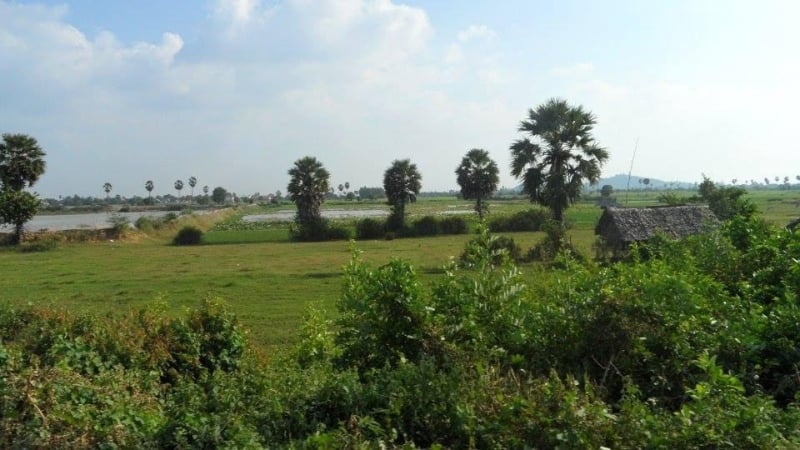 Public buses and shared taxis travel to Oudong from Phnom Penh and cost just a couple of dollars each way. It takes around an hour to travel from the present-day capital to the previous capital.
I opted for a more convenient (although also more expensive) means of transportation; my friend and I chartered a tuk tuk to take us to Mount Oudong from Phnom Penh. The journey took around an hour and a half, passing through rural areas and beautiful scenery. We paid 30 USD for the return journey, which included the waiting time.
Several companies also offer tours to the mountain.
Best time to Visit Mount Oudong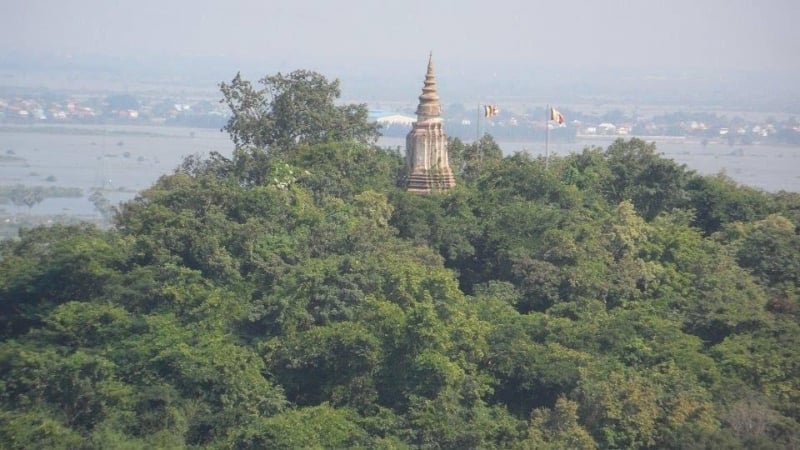 October to April is the driest season in Cambodia, with the other months making up the wet season. While Mount Oudong is accessible all year round, getting caught in a heavy shower or storm would certainly be no fun!
Cambodia is warm all throughout the year, though November to January is generally the cooler period and with lower levels of humidity. To make your climb and walk around Mount Oudong more pleasant, try and visit either early in the morning or later on in the afternoon; avoid the hottest parts of the day. The afternoon is generally recommended because you can watch a beautiful sunset from the elevated position.
Weekends can be quite busy at Mount Oudong, with many locals heading here to enjoy being outdoors. On weekdays, however, it's very quiet with few visitors.
Other Useful Information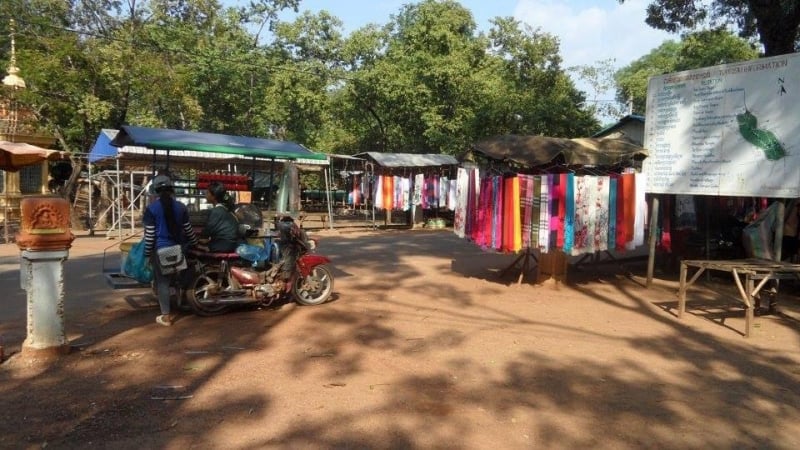 Aside from transportation costs, there is no charge to visit the mountain itself.
There are stalls selling food, drinks, and traditional souvenirs at the base of the mountain.
Local kids may offer their "guiding" services to accompany you up the mountain. While this is certainly not necessary, if you do walk around with a child they will expect a tip of around 2 USD.
Visit Mount Oudong for a journey back in time and to add an easy-to-access but off-the-beaten-track destination to your Cambodia experience.