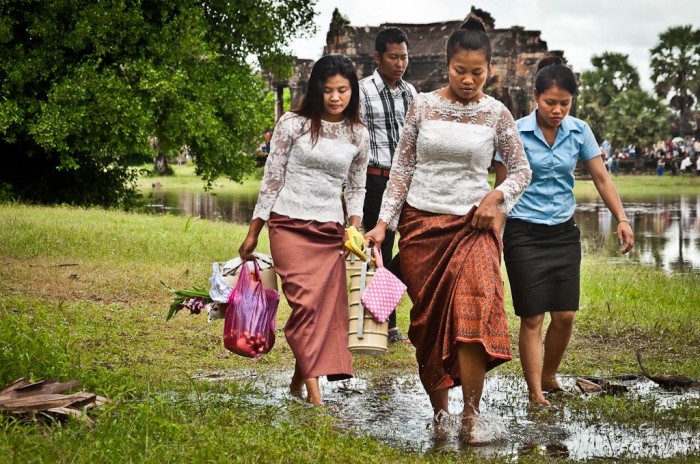 Image credit: Staffan Scherz
Cambodia, the Kingdom of Wonder, is probably on the bucket lists of most travellers, and that's probably either because of Angkor Wat or simply because of the richness of its history and culture. But if you're just going to focus on these things, you're going to be missing out on a lot!
Also read: 15 Experiences You Must Have in Cambodia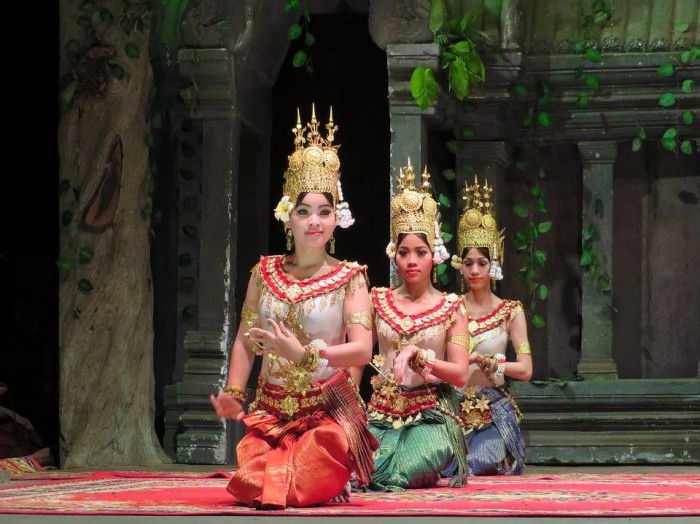 You have several options here: take more time to explore Phnom Penh and Siem Reap, or make some time to flop down on the white beaches of Sihanoukville as well. This is entirely up to the traveller, though, so think carefully of what you want to do!
Here, let me share with you this 7-day itinerary to save yourself from the pain of planning your whole Cambodian trip!
Day 1-3: Siem Reap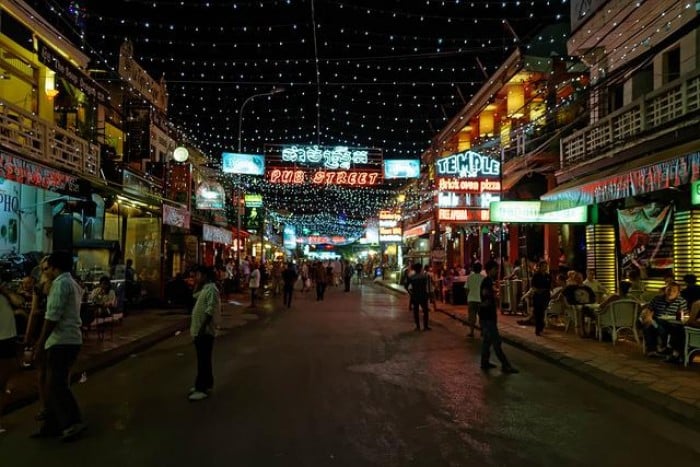 Image credit: Ronald Woan
Siem Reap is probably the talk of most travellers, and for good reason – this place is chocked full of culture and history, as well as some great places for shopping, too.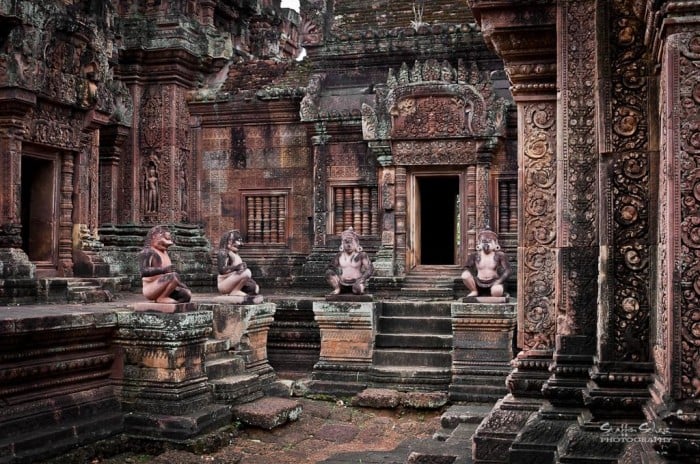 Image credit: Staffan Scherz
"Where should I go in Siem Reap?" "The temples!!!" That might be a common reaction to that question, but come on, it's completely understandable. The place is practically dripping with culture and history.
Get your Angkor Pass at the main entrance to Angkor Wat and choose between: a 1-day pass ($20), 3-day pass ($40) and a week pass ($60). Feel free to split up your visit to this place – don't worry, they're not going to just up themselves and run!! They've been here for centuries. You've got plenty of time to take it all in.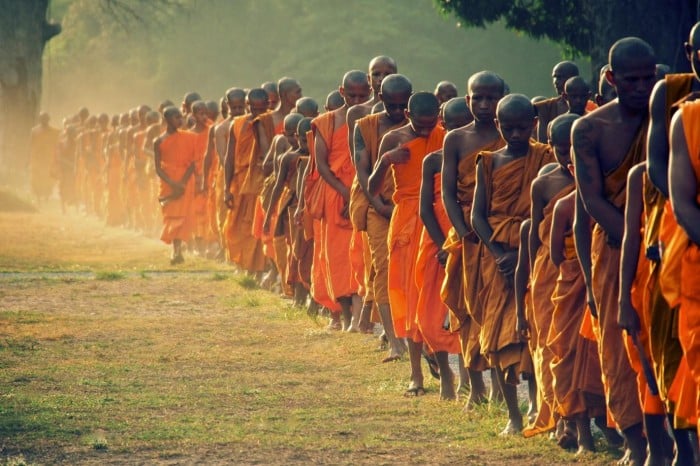 Image credit: Balint Földesi
The one temple on everyone's bucket list is Angkor Wat. If you're in Siem Reap in late March or September, lucky you! You might be just in time to catch the equinox days. Especially for the Instagram-picky – mark the 21st of March or September down on your calendar. These are the only two days in the year where you can catch the sun rise over the central tower of Angkor Wat, so you just know you're in for a real treat.
Also read: Essential Angkor Wat Guide For Travellers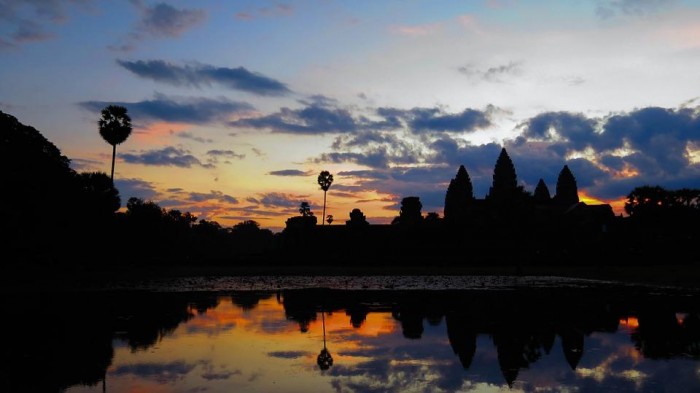 Of course, that's not the only temple you should see. Other incredible temples include Angkor Tham, Bayon Temple, Banteay Srei, and Ta Prohm, which, if you didn't know, is the filming location of Lara Croft: Tomb Raider! Don't miss this chance to wander around in the midst of Angelina Jolie's ethereal, lingering presence. I know I did.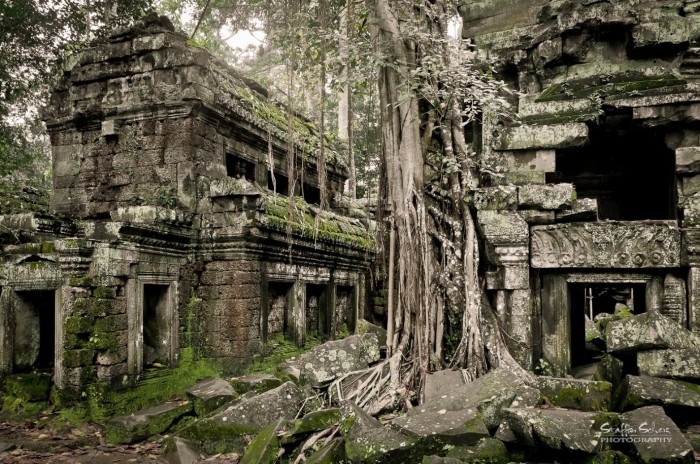 Image credit: Staffan Scherz
Cambodia is not without its museums to see. Witness the bombs and landmines (defused, don't worry!) that littered the city at the Cambodian Landmine Museum, get educated with knowledge of the Khmer civilisation at the Angkor National Museum or get handsy with the machinery used during the civil war at the War Museum Cambodia. With Cambodia being the history-rich country that it is, you know you're in to educate yo'self.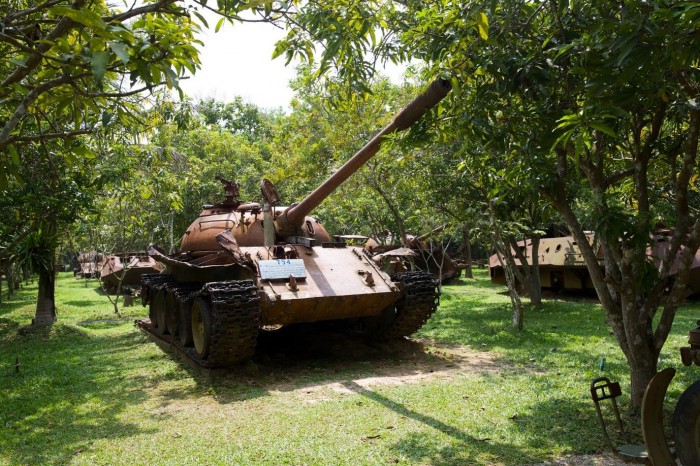 Image credit: Victor Wong
What's travel without doing a little shopping? Cambodia sure isn't dry on places to go for a little look-around. You could set aside one day, just for shopping – yes, you WILL need it.
If you're looking for authentic Khmer souvenirs, pop by Artisans d'Angkor – or take a stroll around the Old Market (Psar Chas), which is home to a range of fresh foods and houseware items. Hungry peeps can also make their way to the centre of the market, where you can inhale their Cambodian soups or go on a limb and try out their spiced frogs.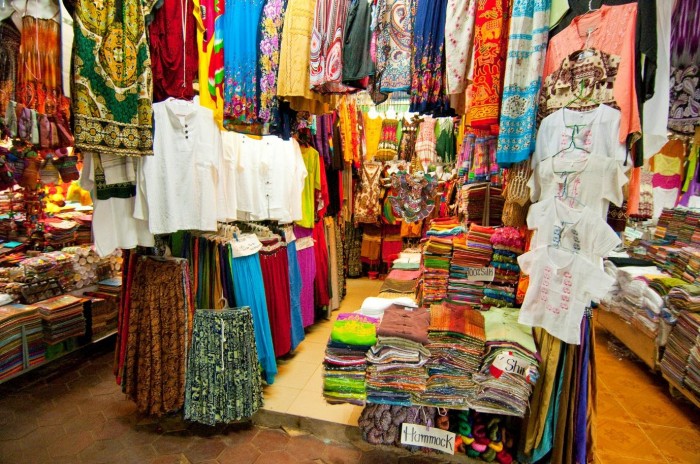 Image credit: Adib Wahab
Night-time approaches, and you probably think that's it, then. Well, think again! There's a whole load more of shopping for you to do. Set your sights on the Angkor Night Market, as it's home to a variety of goods that you probably can't get anywhere else. What better way to show off your trip to Cambodia than a shadow puppet or an authentic stone carving, amirite?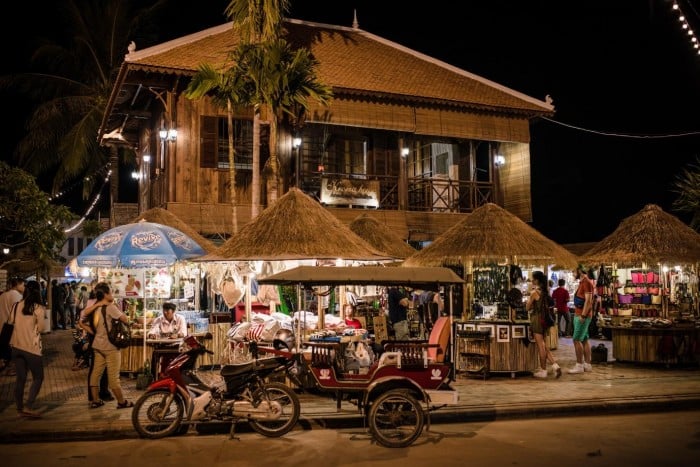 Image credit: Alan Wat
Also read: Top 10 Things to Do in Siem Reap
How to get from Siem Reap to Phnom Penh
You might have heard about the high rate of bus crashes that happen at night between Siem Reap and Phnom Penh. If you have, you're going to hate me when I tell you what I'm going to recommend.
That's right, I'm telling you to take a night bus.
*dodges paper balls flying at me* Don't hate on me just yet! I've got good reason. See, there's a company called Giant Ibis that, alongside their day buses, has night buses running in three slots in the evening. They have reinforced safety precautions, which include having two drivers ever-present, as well as forcing drivers to drive slower at night. Not to mention, these buses come along with Wi-Fi and power sockets for you to charge your devices as well. See, you can be sure to rest easy on this one.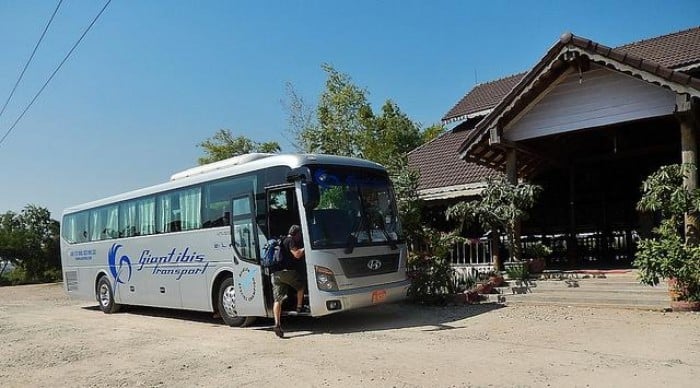 Image credit: Michael Coghlan
If you're planning to travel between these cities during the day, you can still take Giant Ibis, or you could board the Mekong Express, which is another reputable and safe bus company. Of course, there are other options such as flights, mini-bus, taxis or even boats during the wet season – but in my book, there's no better option to see the scenery than on a bus, especially if you're travelling during sunrise or sunset.
Day 4-5: Phnom Penh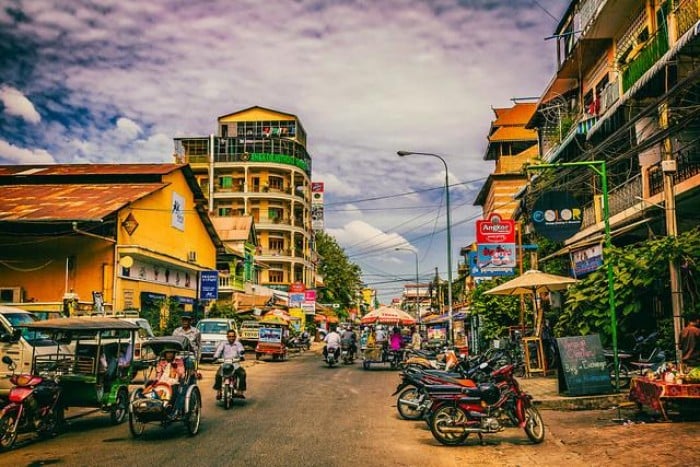 Image credit: Baron Reznik
Phnom Penh is a marvel in its own right, but personally, there isn't as much to see here as compared to SIem Reap. I'd say to give it 2 days — maybe even 3 if you're really down to take your time.
This city is, of course, home to the Royal Palace in its full golden glory. When you're here, make sure not to give the Silver Pagoda a miss, which can be found in the complex of the Royal Palace itself.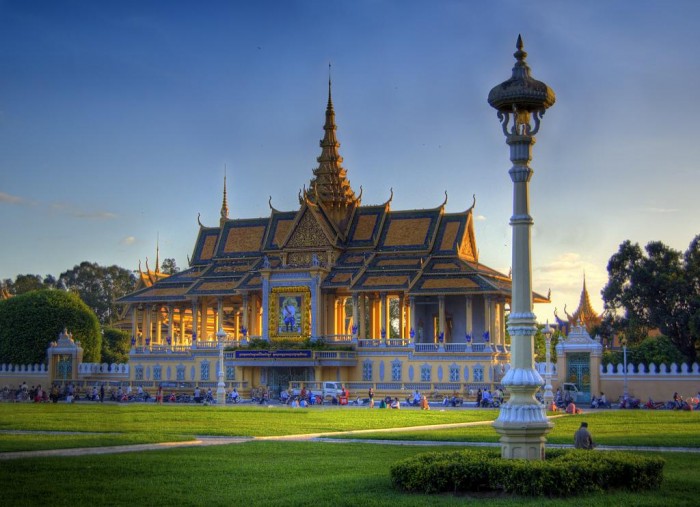 Image credit: Ethan Crowley
You could also step back in time and take a tour of the increasingly-rare French colonial buildings. Grab this opportunity to see the remaining structures before they're all gone – Khmer Architecture Tours offers a tour that allows you a unique opportunity to marvel at these buildings on a cyclo, so if you're looking for a unique sightseeing experience, this could be perfect for you.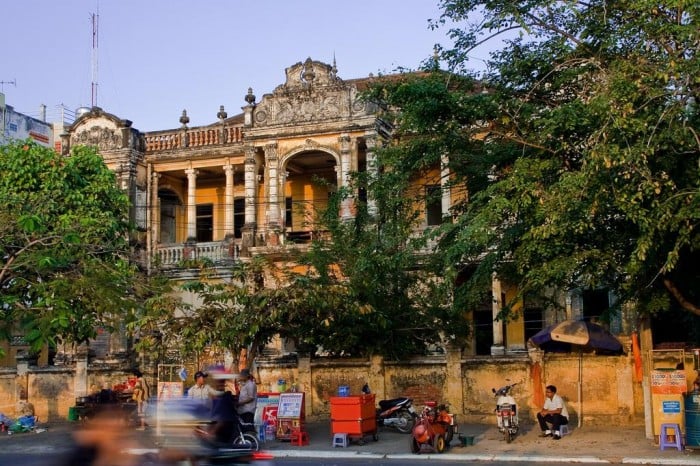 Image credit: Jonas Hansel
Catch your breath away from the dusty roads of Phnom Penh at Sisowath Quay if you're feeling a little tired. Or, if your engine's still running, make a pit stop at the Independence Monument. Visit this place at night for the best pictures as the entire monument lights up in spectacular fashion.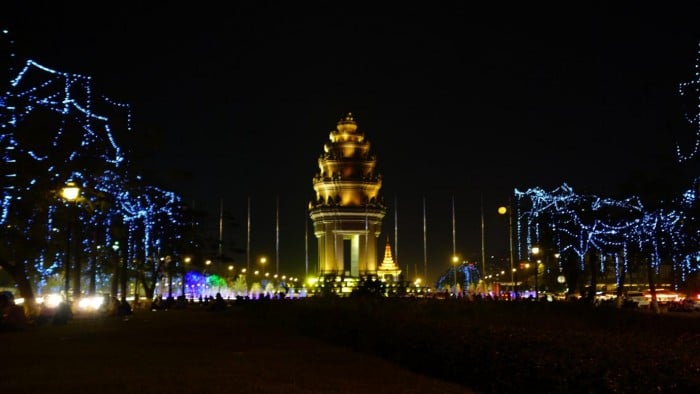 Image credit: Ryan
Of course, you should also take some time to wander around the Central and Russian Markets for more souvenirs, because it always doesn't hurt to bring home a few more. Also, as always, keep your bags close to you and keep an eye out for those nifty little pickpocketing fingers!
Image credit: Phalinn Ooi
How to Get from Phnom Penh to Sihanoukville
This route is a pretty easy one, so there are tons of ways you can take! While there are buses available, I'd personally recommend taking the mini-buses if you prefer something a little more safe and comfortable.Take your pick from Giant Ibis, Mekong Express or Mey Hong Transport.
If you're in a group and not prone to motion sickness, you can always try taking the taxis as well. I say that because they aren't afraid to hit the gas, so while you're going to get there in top time, you might just be feeling a little sick. You've been warned, fair traveller.
Day 6-7: Sihanoukville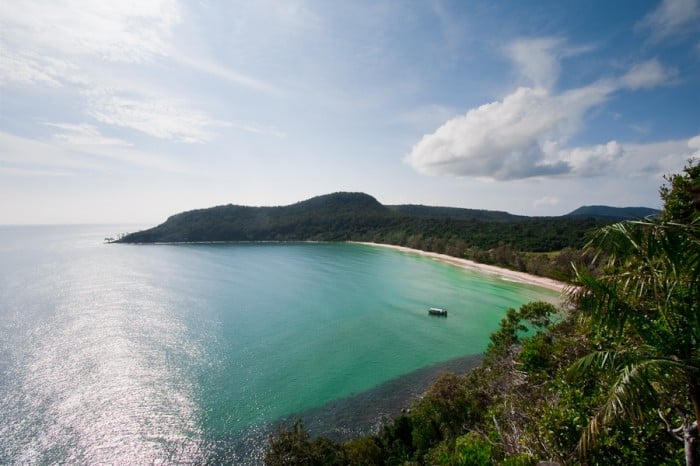 Image Credit: Ivo Posthumus
In desperate need of some R&R? You bet that Cambodia's got just the place for you! Whether you're yearning for a sunny good time, or some alone me time, you will definitely find the perfect place for you over at Sihanoukville.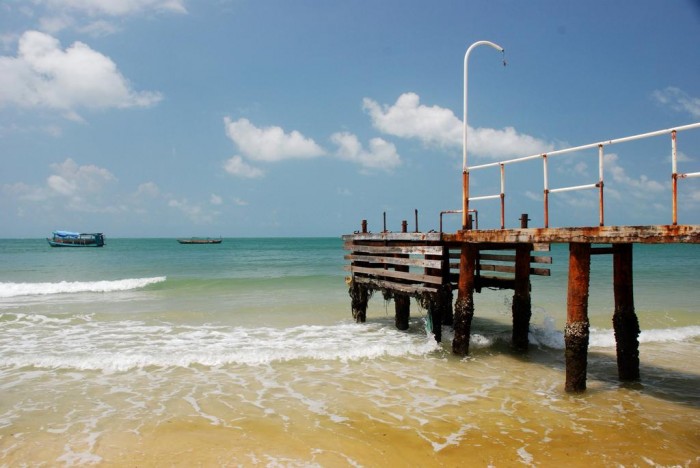 Image credit: Damien @ Flickr
Say you want to hit a party or get a couple of drinks down at night. Well, no place is better than Serendipity Beach or Ochheuteal Beach, so get your butts down here, pronto! Or, you could also hop on a speedboat and make your way down to the party island of Koh Rong for some exciting times.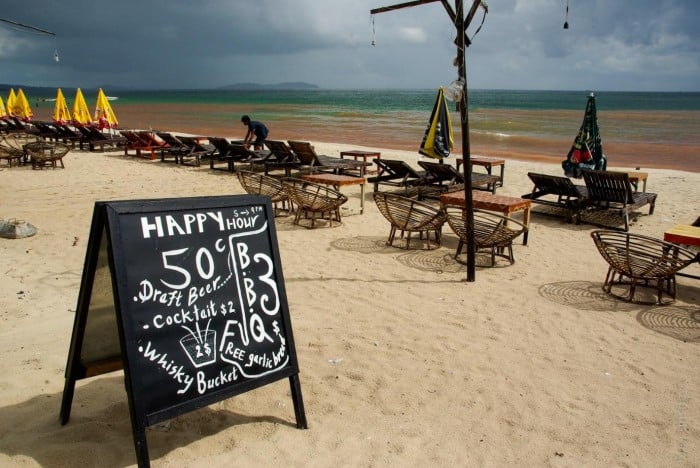 Image credit: Austin King
Sorry, did you say you're looking for something a little quieter? No problem. Set your beach mats down on Otres Beach, or hop over to Koh Rong Samloen for a quiet, back-to-nature kind of getaway. You should also take the opportunity to experience a little snorkelling and scuba diving here!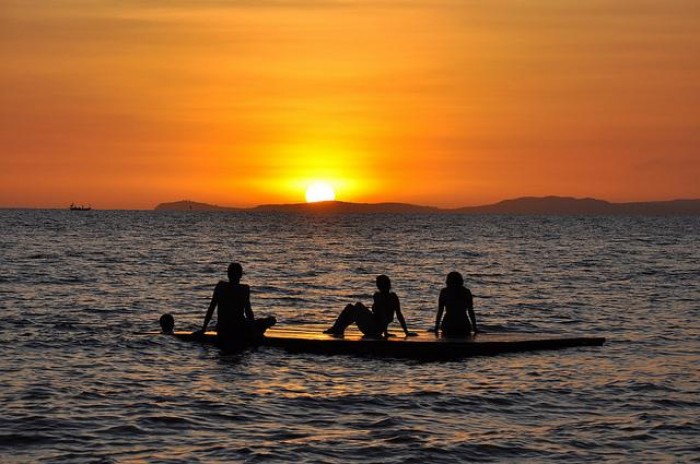 Image credit: tkgev
Whatever it is, make sure you take some time out to relax! You definitely deserve it.
Also read: Koh Rong Islands – Cambodia's Unspoilt Beach Paradise
So, have fun travelling around this beautiful country! Hopefully this has helped you plan your journey or at least inspire you to make a trip down here at least once. Remember though: leave your kancheong shoes back home! There definitely isn't a place for it here.