It was October of 2019, and I was feeling the immense pressure of my last year in university. I craved an adventure, something out of the ordinary, something that would push me out of my comfort zone: A kind of holiday — or solo travel experience — where I wouldn't need to think about where I was going. 
This is when Anywhr appeared on my Facebook feed. 
How it happened
Known as an expert trip curator, Anywhr plans a holiday for you. All you need to do is enter your travel preferences (preferred accommodation type, your budget, the region you'd like to travel to), your travel history (the places you've been to so there's no repetition), and your preferred type of holiday (adventure, relaxation, or cultural). Then, make the payment, enter your address, and they'll deliver the itinerary to you with flights and accommodations all booked! 
The catch of Anywhr is this: You won't know where you're going. The first thing in the letter is a card listing the climate type, activities you can expect to do, and a basic packing list so you'll know what to bring. 
Then, attached to this is a travelogue indicating where exactly you'll be going: It's your choice whether or not you want to open this before arriving at the airport. I obviously chose to wait till the last minute, since I wanted to keep as much of the suspense and excitement as possible.
I arrived at Changi Airport on 15 Dec 2019 and opened the travelogue to find out where I was heading: Kampot, Cambodia. This city in southern Cambodia can't be reached by a direct flight, so I was due to spend one day in Phnom Penh before taking a private van down to the coastal city. 
Also read: How to Build Up the Courage to Travel Solo for the First Time
First impressions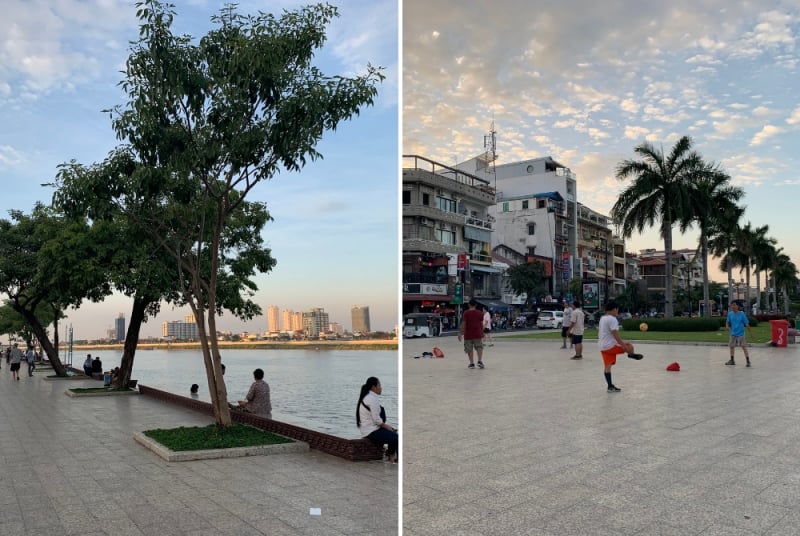 Though my time in the capital city was a short one, I still managed to get a gist of what it was like: crowded streets filled with motorists, street food stalls selling cheap food, and sunset walks by the Tonle Sap River at Sisowath Quay, where you'd see locals strolling, sitting, or playing with friends.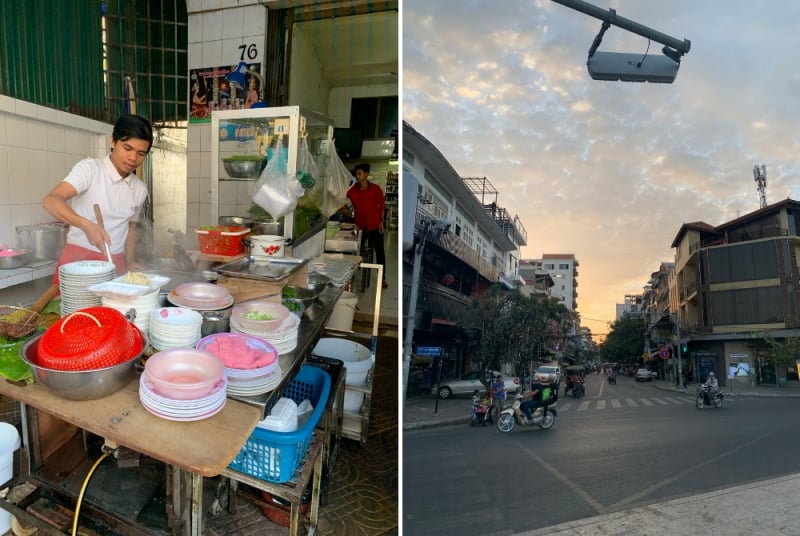 However, unlike the neighbouring countries of Vietnam and Thailand, I saw very few (if any) tourists in Phnom Penh. The people I encountered in the city were all locals, so I admit that getting around was a bit difficult at first. 
My Cambodia solo trip began in Kampot
Early the next morning, I headed for the bus terminal to Kampot. This took awhile to find, since this bus terminal wasn't a busy landmark where you'd see a fleet of buses parked and departing ever so often. Instead, it was an unassuming shophouse with a simple counter, a few chairs set up by the wall, and two or three vans parked out front.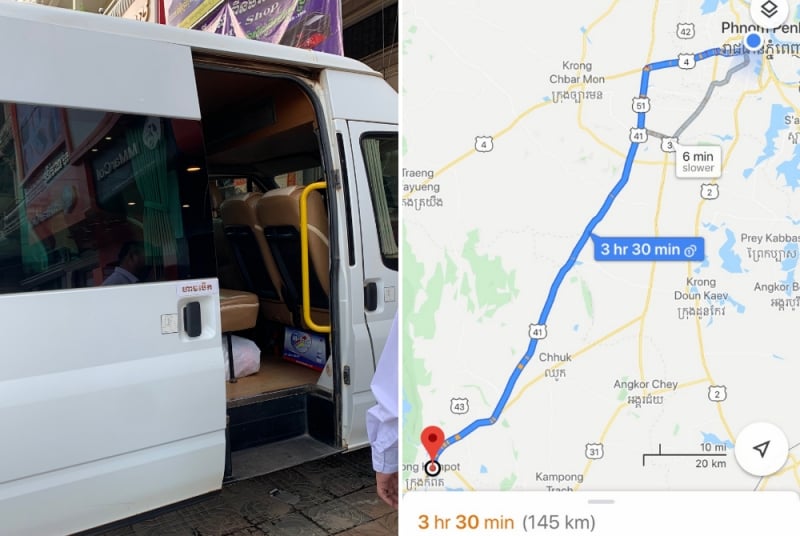 I knew I was at the right place when I saw the first tourists in Cambodia since leaving the airport. Also, the woman at the counter confirmed that the bus for Kampot was leaving in 30 minutes; I took this time to explore the neighbouring shops. 
After the 150-kilometre drive to Kampot, I arrived at the coastal city. Think of Kampot as similar to Bali in Indonesia or Phuket in Thailand. There, the pace of life is slower, with tourists on motorbikes to the nearest beach or cafe, and more locals greeting you in English.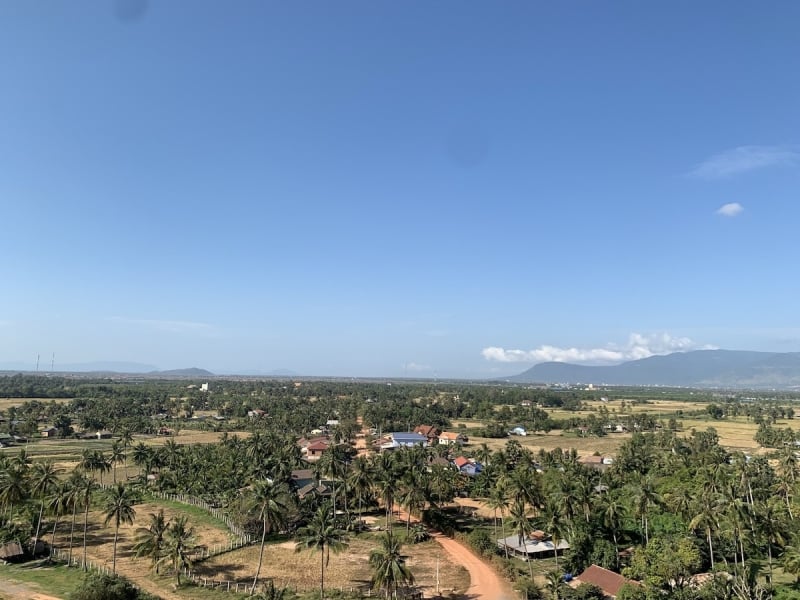 Although Anywhr suggests activities and places to visit, it's up to you to plan and book everything. So, on my four days in Kampot, I sought a tuk-tuk driver to take me to a cave exploration, two national parks (one in Kampot and one in Kep, a town known for its fresh seafood), and a pepper plantation. 
Memorable solo travel experiences in Kampot, Cambodia
Cave exploring for the first time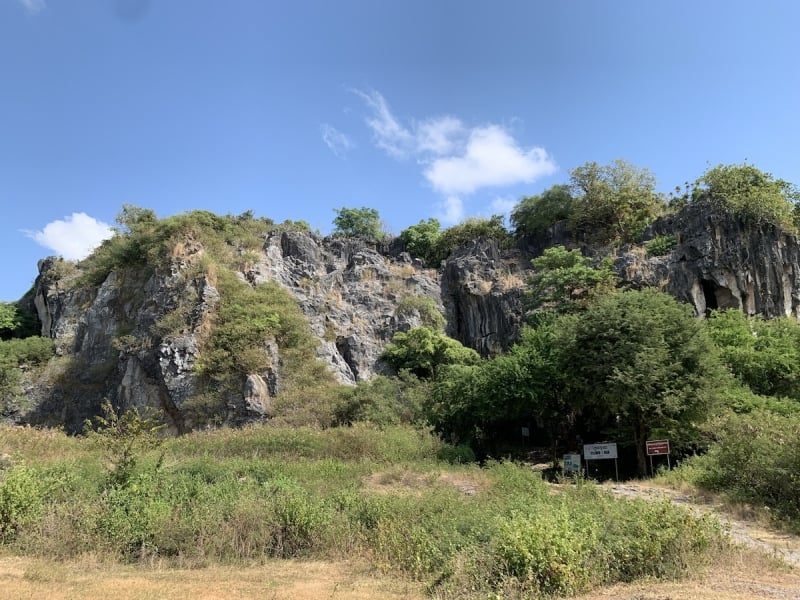 As someone who loves the outdoors, I knew I had to include cave exploration at Phnom Kbal Romeas to my itinerary. I registered with Climbodia, a climbing tour company, and my tuk-tuk driver brought me to the base of this hill on a late December afternoon. 
On my way there, I realised that while Google Maps might indicate 40 minutes to get there from Kampot city, it would take me at least twice the amount of time by tuk-tuk, as it travels at only 40km per hour. 
My advice: Account for more travel time if your primary mode of transport is by tuk-tuk (or anything slower than a car!).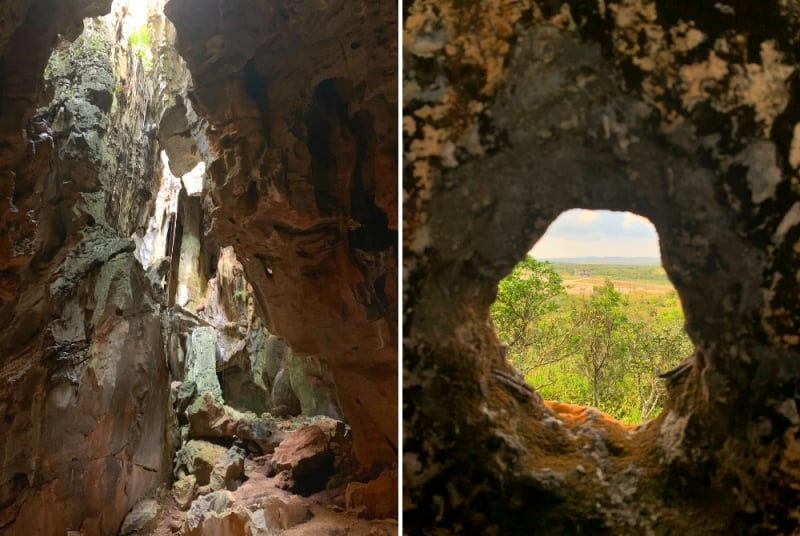 This three-hour-long expedition was an intimate party of three: me, another solo male traveller, and the instructor. We made our way through the narrow crevices of the ancient archaeological site. Then, my fear of heights was put to the test when I had to abseil down the side of the hill! Just look at my face of achievement when I finally summoned the courage to step off the platform.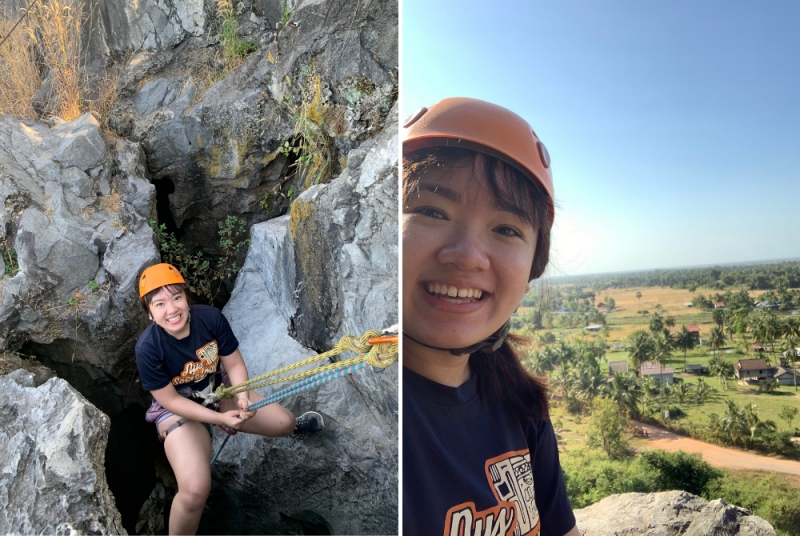 I spent the night tending to the bruises on my legs that I got from my afternoon crawling through the caves. 
My advice: Make sure you cover up your legs if you're planning on going cave exploring! 
Exploring Southern Cambodia's national parks
My enthusiasm for the outdoors had to include Kep National Park, too. This journey took another (nearly) two hours from the city, but luckily I had set aside more travel time after learning my lesson.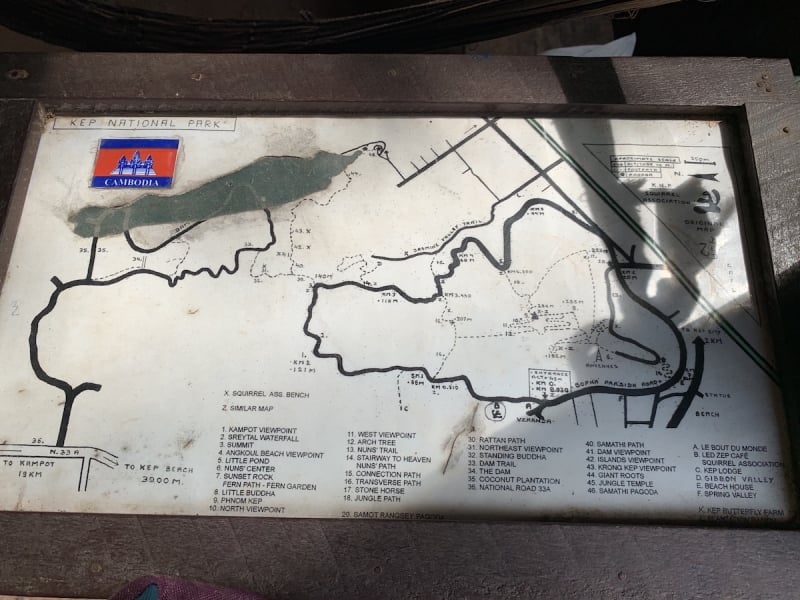 I knew I was in for a day of uncertainty from the moment I arrived at the base of the park. First off, my tuk-tuk driver dropped me off about a 20-minute walk away from the park's entrance, since no vehicles are allowed past a certain point. Next, when I reached the entrance, I went to get a map of the park; however, the man at the counter didn't speak any English, so I had to solely trust the map and the guides within the park itself. 
Finally, while I started out strong by aiming for an eight-kilometre hike, my time here ended up being shortened. The weather and general feeling of uncertainty got to me quickly enough; and, it also didn't help that it took another 45 minutes trying to find the exit to the main road so that I could meet the tuk-tuk driver. 
A major roadblock on my Cambodia solo trip
Kampot's famous Preah Monivong Bokor National Park is known for its panoramic vantage points, waterfalls, historical landmarks, and even a palace hotel. So the next day, I decided to visit them. 
Having helped me document my travels thus far, the tuk-tuk driver and I became almost like travel buddies. However, one way or another, I ended up in a slightly terrifying situation with him. 
I asked him where a good spot was for a meal in the area after my day of exploring, and he brought me to the restaurant in the hotel lobby of Le Bokor Palace Hotel. I asked him to join me for a meal (because, why not), but somehow he took it to mean that I would be paying for his meal. The bill came, and he didn't make any indication that he'd pay. I asked him if he was going to, to which he just sat there silently. I texted my family back home asking what to do, and they told me to simply stand up for myself and say that I didn't have enough money, and that I never agreed to pay for his meal. In the end, he ended up giving in and paying his share. 
Needless to say, I was worried that he would refuse to drive me back to my hotel. Luckily, he did, but the rest of the journey back was uncomfortable and silent. My advice if you're ever in a similar sort of situation? Stand your ground, and only make the payment to your driver after the journey. On top of that, make it clear prior to entering the restaurant that it'll be a pay-for-your-own meal. 
Another hurdle to overcome
On the night before my last full day, I had planned on cycling to the many salt fields that Kampot is known for. This meant that I might have even had the opportunity to try harvesting, too! 
Unfortunately, when morning came, I ended up falling very ill; a headache, fever, and overall lethargy meant that I spent the last day of my Cambodia solo trip in bed. 
My advice: Pace yourself, listen to your body, and know when to slow down. There is value in taking things easy for a day or two, and you don't always have to pack your itinerary to the brim. 
Familiarising myself with a lesser-known side of Cambodia (and Southeast Asia)
On the bright side, I was leaving Cambodia with some of my most cherished travel memories;  from braving the outdoors and visiting a pepper plantation with other tourists, to remembering Kep for its delicious crab and falling asleep at a beach on a warm afternoon. I even rented a bicycle from my Kampot homestay and explored the city on two wheels! 
Also read: Cambodia Travel Requirements: What to Know Before Visiting
While it's true that Cambodia might not be the number one Southeast Asian destination, remember that the country offers a quiet and undiscovered side for you to visit and uncover. Not to mention, whether you're on a solo trip or with friends, recognise the value that not planning ahead can have, especially if you're stuck to a strict nine-to-five routine: it certainly did wonders to my mental health. 
Do you have any similar travel stories? We'd love to hear more about it! Reach out to us, and you may be our next Featured Traveller. 
---
All images credited to Cassandra Nerva.