The Cambodian capital of Phnom Penh may be somewhat overshadowed by Siem Reap and the magnificent Temples of Angkor, but that doesn't mean that there's not plenty to do and see here. Many people think that the city is all about war history. While these tragic reminders of the past should definitely be part of your Phnom Penh itinerary, you may also be surprised to know that the city has a few more great things to enjoy. Here are some of the best things to see and do in Phnom Penh:
1. Remember victims of the past at Tuol Sleng Genocide Museum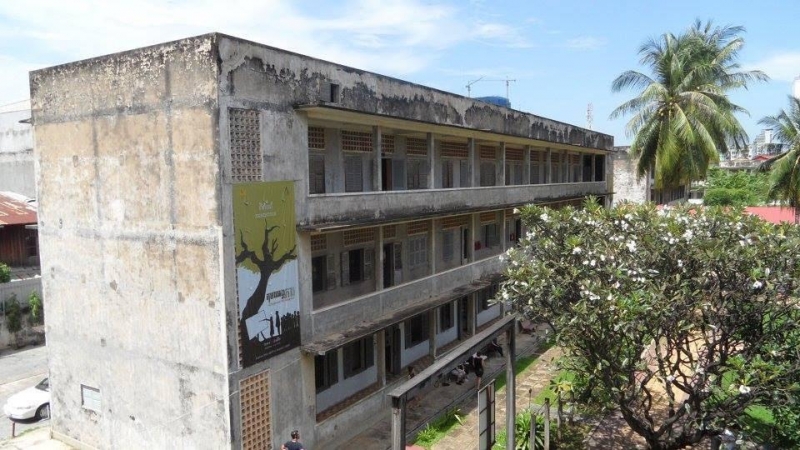 Located in the heart of the city, Tuol Sleng was once a school, filled with the sounds of chattering youngsters and teachers conducting lessons. Taken over during the brutal Khmer Rouge regime, the previous centre for learning and growth was turned into a horrific detention centre where mainly political prisoners were held. Some people died at the prison, often from malnutrition, over-zealous torturing, or untreated illnesses, while others were taken to the infamous Killing Fields of Choeung Ek to be massacred. Since the Vietnamese liberated the prison in 1979, the prison has been largely kept as it was, showing the true horrors of Cambodia's not-so-distant past.
Sparse rooms with boarded up air vents and bars on the windows, tiny confinement cells with barely enough space to turn around, and historic images that graphically show the absolute monstrousness of Pol Pot's regime are just a few things you'll experience here. The audio tour provides much information about the site, its history, and its horrific uses, as well as in-depth information about Cambodia in the past and the Khmer Rouge.
A visit will be chilling, emotive, shocking, and distressing, yet it is vital that people understand the horrors from the past to empathise more with Cambodia's current position in the world and also, on a wider scale, to ensure that nothing similar can happen again in the future.
2. Pay your respects at Choeung Ek Genocidal Centre
Another of Phnom Penh's sombre sites, Choeung Ek Genocidal Centre, also known as the Killing Fields, is where many people met their end at the hands of the Khmer Rouge. A monument filled with human skulls and other bones goes some way to show the extent of the killings and acts as a memorial to the dead.
Signboards show the significance of different parts of the site, including mass graves, a tree against which innocent infants were smashed and bashed to death, and a tree that was used to hang a sound system to drown out the horrified screams and cries. The audio guide is essential for getting a true understanding of this appalling site. Even more distressingly, while this may be the most famous of Cambodia's so-called killing fields, it was certainly not the only one; scores of other similar sites were once located all around the country.
3. Visit the Beautiful Royal Palace and Silver Pagoda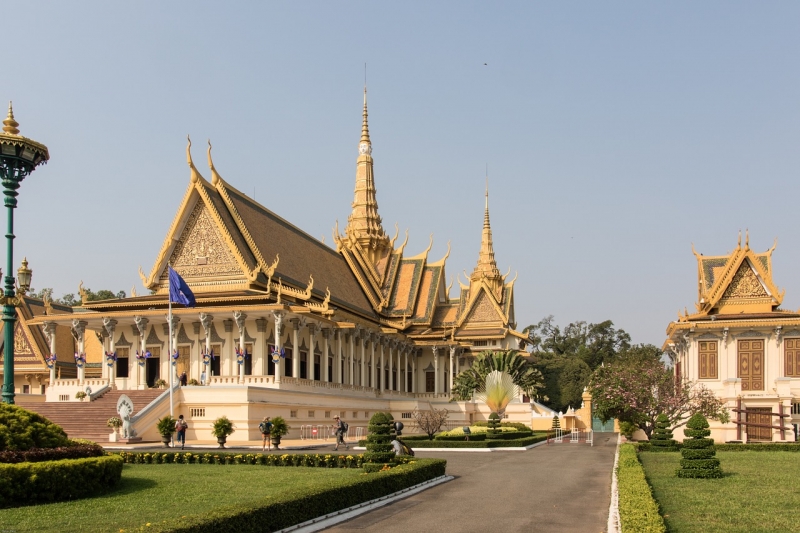 A beautiful palace and temple in the lively heart of Phnom Penh, the Royal Palace and Silver Pagoda complex is the official residence of Cambodian royalty. Ornate and striking buildings sit in well-tended gardens. Murals line walls throughout the complex and you might just spot a wild monkey or two. Though several parts of the site are off limits to visitors, you can still get a good sense of the opulence and grandeur.
The Silver Pagoda houses numerous religious relics, including a highly revered emerald Buddha. Several other buildings house more interesting displays, including one dedicated to chariots and carriages, another with ancient pottery, and one with traditional clothing and other artefacts.
4. Soak up the serenity at Wat Phnom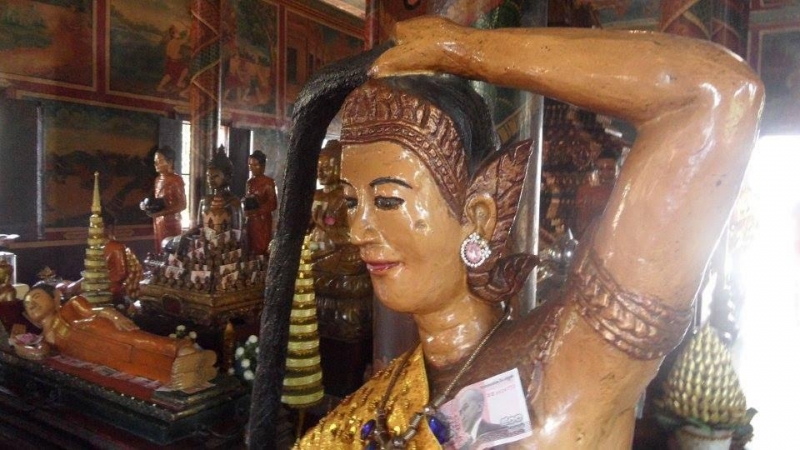 Wat Phnom is one of the most significant temples in Phnom Penh. Sitting on an artificial hill, the small temple contains various religious items, with both Cambodian Buddhism and Chinese Buddhism reflected in the statues, artwork, and designs. There's a lovely short walking trail next to the temple and pretty gardens at the bottom. Don't miss the large clock at street level.
5. Stroll along the riverside
Phnom Penh's riverside area is a lively hangout spot for locals and tourists alike. Do be sure to keep a tight hold of your bags here, however, as it is one of the city's prime areas for pickpocketing. During the daytime, the riverside is a pleasant place for a stroll in the sunshine. As evening falls, the area takes on even more energy as more people arrive, street vendors set up their food carts, and bright lights cast their multi-coloured reflections on the water's surface. Numerous bars and restaurants line the street alongside the river.
6. Shop till you drop at Central Market…
Housed within an interesting Art Deco building with four arms that branch out from a central dome, the Central Market is one of Phnom Penh's main bustling markets. You'll find everything here that you possibly want or need, from clothing, footwear, and jewellery, to ornaments, household goods, live fish, and dried goods.
7. And shop some more at the Russian Market!
Russian Market is another great market to visit when in Phnom Penh. While very little remains of its Russian heritage today, the covered market sells anything you'd expect from a large city shopping place. Walkways are narrow and the thronging crowds can make it all feel a little claustrophobic at times. There are plenty of exits, though, allowing you to take a break and get a few gulps of air while constantly declining the services of tuk tuks and taxis before getting ready to dive right back into the fray.
8. Snap pictures of the city's diverse monuments
Several interesting statues and monuments can be found gracing Phnom Penh's wide and leafy streets and roundabouts. The pagoda-like Independence Monument celebrates the nation's independence from French colonial rule. The austere Cambodia–Vietnam Friendship Monument has something of a Communist look about it. It remembers the historic bonds and alliance between Cambodia and neighbouring Vietnam. The statue of King Father Norodom Sihanouk pays homage to the country's former king. The park in front of the Royal Palace has an interesting golden statue of a sacred bird-like creature known as Hang. On the waterfront you'll find a statue of a 17th-century military leader and his aide, both mounted on horseback. Stroll around the energetic city and see what other statues you can uncover!
9. Learn more at the National Museum of Cambodia
A top place to learn more about the city's and country's long history, the National Museum of Cambodia contains a huge number of artefacts that date as far back as the mighty Angkorian era. There are unique and rare statues, pottery and bronze items from throughout the ages, a wooden royal barge, and more.
10. Take a day trip to Silk Island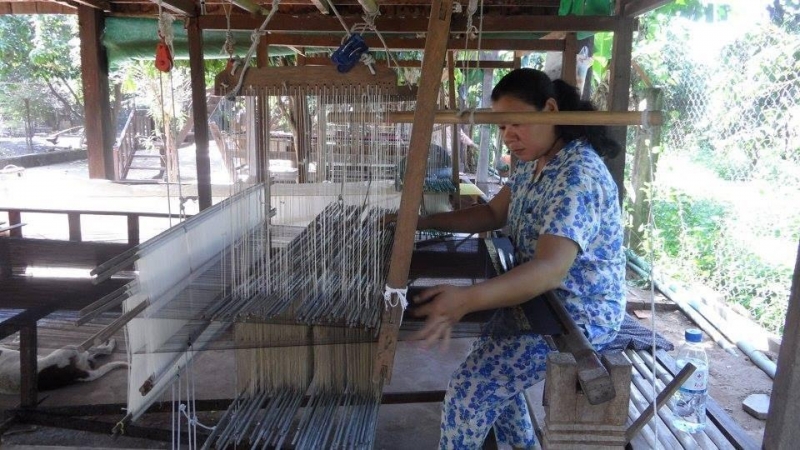 Just a short drive and ferry ride from the city centre, Silk Island is a peaceful retreat that seems a million miles away from the city's hustle and bustle. Rustic and rural, the river island has several silk weaving villages, hence the name of Silk Island. Cows graze in the verdant fields and waterside restaurants beckon. The yellow Koh Dach Pagoda is another local sight to admire.
11. Watch a traditional dance show performed by Cambodian Living Arts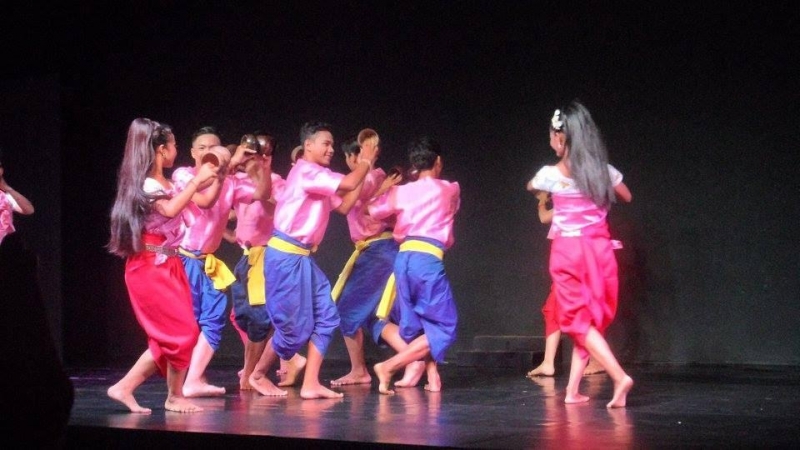 Performed in a small theatre within the grounds of the National Museum, the Cambodian Living Arts' dance show is a delightful performance that showcases traditional Cambodian dance, music, and costumes. The organization seeks to preserve cultural elements that were almost lost during the Khmer Rouge's reign of terror. Enchanting, humorous, moving, and very, very beautiful, the show is definitely worth seeing when in Phnom Penh.
Take a cooking class and learn how to prepare the traditional dish of amok and other tasty fare. Visit some of the city's smaller temples, each with something a little bit different. Check out the diverse bars and clubs after dark. Get your gambling game face on at Diamond Island. Take a day trip to the ancient capital of Mount Oudoung. There really is a whole heap of delights waiting to be discovered in Phnom Penh.