Sunsets are transient and romantic. Nevertheless, like all things that are short-lived, its ephemeral nature makes it all the more worth cherishing. And nothing is really worthwhile if it isn't shared with your loved ones.
Here are a few of our top picks of the most magical sunset locations in the world to share with your special someone, promising you memories that will last a lifetime.
1. San Gabriel Mountains, California
"Alas, the mountains are calling and I must go."
At sundown, you'll be in awe of San Gabriel Mountains' view of the kaleidoscopic sky, set ablaze with fiery colours. These accentuated colours serve as a picturesque backdrop spellbinding mountain range. The vast greenery is bathed in comforting, pink light, truly a magical scene to be witnessed by all. The brilliance of such a sunset is not to be missed.
2. Griffith Observatory, Los Angeles
This observatory offers a bird's eye view of the city lights that twinkle like stars against the starry night sky. Take a breather upon gazing down at the miniature skyscrapers as well as the whizzing blur of lego-like vehicles. Doesn't this make you nostalgic of a quote from John Green? "It's a paper town, everything is uglier up close." 
3. The Matterhorn, Switzerland
The Toblerone chocolate mountain logo bears a striking resemblance to The Matterhorn. When you find yourself en route to Switzerland, packing along some Toblerone chocolate is a must. 
The dry atmosphere is already an intrinsic fuel for radiant colour effects. Enjoy this sublime light show, as the cotton candy skies are streaked with pastel hues. There is just something so enchanting, a force larger than nature itself, that propels us to pause in our tracks and take in this moment for all that it is worth.
4. Göreme, Cappadocia
Cappadocia is a dreamy moon-like landscape, with whimsical fairy chimneys scattered amidst the vast greenery. The sky is a canvas, splattered with pastel watercolours. With hot air balloons taking flight every day, this Cappadocia scene is truly spellbinding. 
When you find yourself in this fairy-like land, feel free to saddle up on a friendly horse. Navigate the winding valleys as well as the volcanic hills on horseback; it will guarantee a much different experience than trekking solely on foot. 
5. Cotswolds, London
Book a day trip out to this picturesque town and be captivated by its sheer beauty. Although Cotswolds is a little further out from the hustle and bustle of London city, you'll be rewarded by a golden sunset amidst sprawling fields. 
Going through my travel photos made me remember such magical moments that I can't forget even if I tried. We watched a glorious sunset over the castle on the hill indeed, as Ed Sheeran would put it. 
Raw, unfiltered sunlight breaking through the wisp of clouds. Here, the sky appears to stretch out to infinity and beyond. The sun is set ablaze, a ball of fire in the sky. The sunset mirrors my emotional landscape, one that is bittersweet that the day is drawing to a close. Yet it is hopeful and optimistic about what tomorrow might bring.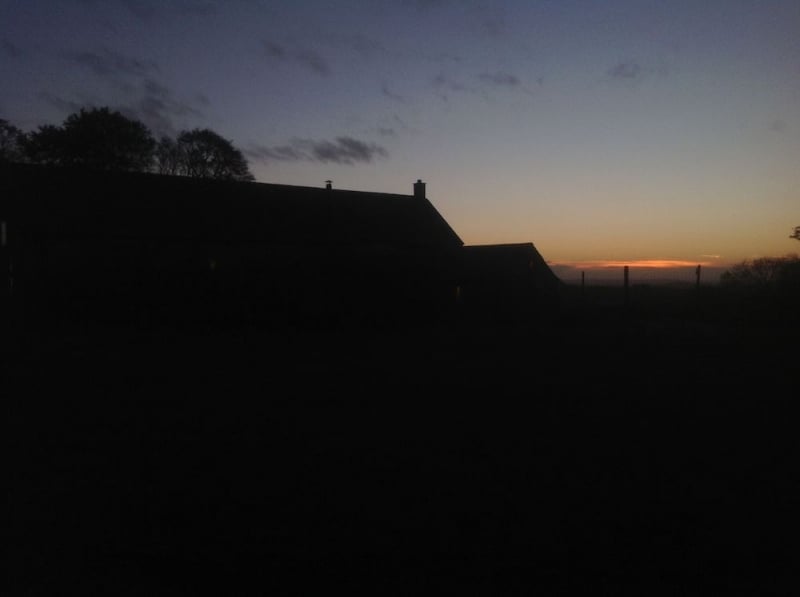 Stay till long after sundown as the sunset slowly but gradually extinguishes beyond the horizon. 
Also read: 5 Easy Day Trips from London
Although sunsets are thought of as the end of every day's chapter, the beauty of it is that we get the chance to write about it tomorrow and the day after that. Let's look forward to writing a sequel with tomorrow's sundown.