Despite being rather small compared to other Indonesian islands, Bali is the most popular travel destination in the country. It's one of those places that packs a punch – not only is Bali home to stunning beaches and beautiful coastlines, it is also covered with inland mountain ranges, rice terraces and volcanoes.
Human influence is visible at every corner of the island – there are countless temples, surf shops, archaeological highlights and party hotspots, just to name a few. In its own right, Bali is even a fashion capital, and swimwear is a major business on the island!
In Bali, you won't be bored for a single second. This massively popular island caters to everyone from extreme budget backpackers to the rich and famous, and everyone else in between.
[TRAVEL DEAL] Bali's a fantastic place for a group getaway! For great savings, grab this 4-day Journey to Bali for 8-pax!

It covers 3N stay in Amala Villa Ubud with daily continental breakfast, a car with driver (for up to 8 hours/day), complimentary 1-hr massage, whitewater rafting, and a half-day guided tour. There'll also be a COOK to prepare all meals, how great is that! 
1. Visit the Besakih Temple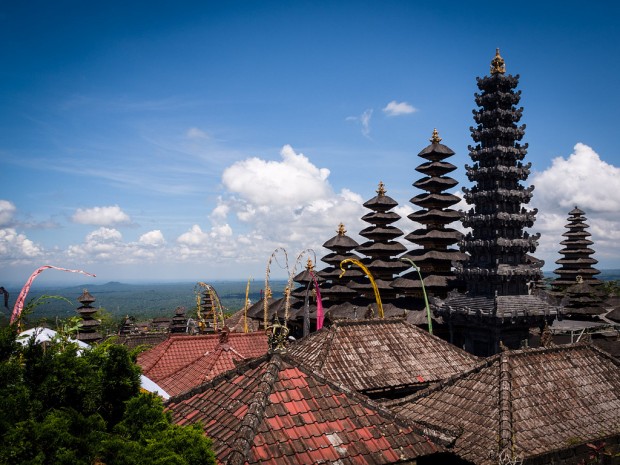 Image credit: exilism
The 'Mother Temple' is more than a thousand years old and is one of Bali's most impressive temple complexes. There are no less than 86 structures, all surrounded by lush green forests, rice fields, rivers and hills. This is one of the holiest places on the entire island.
2. Have dinner overlooking the Tegallalang Rice Terraces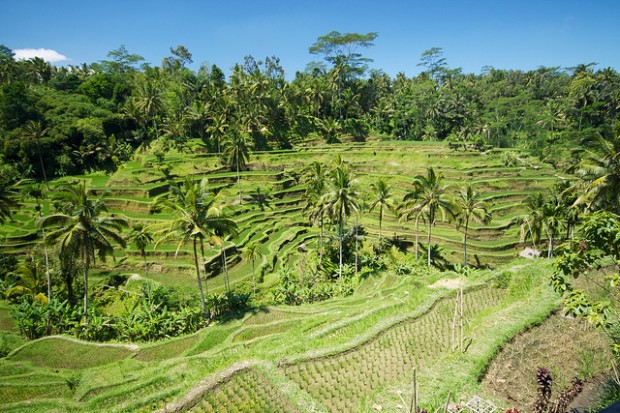 Image credit: McKay Savage
The Tegallalang Rice Terraces are probably one of Bali's most scenic places. Located in Ubud, they offer the opportunity to take spectacular photos. The view of the terraced rice paddies, hills and valleys is nothing less than phenomenal – it's no surprise that many painters are attracted to this place. There are many souvenir kiosks, cafés and restaurants where visitors can enjoy a bite to eat while enjoying the landscape.
3. Take a photo of the Tanah Lot Temple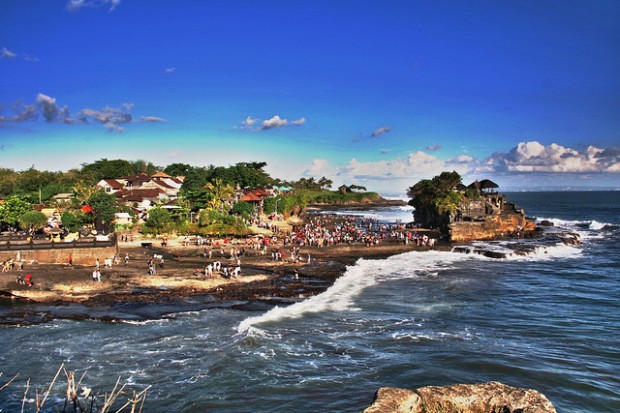 Image credit: adenia larasati
One of Bali's most iconic sights, the Tanah Lot Temple is famous for its location. This old Hindu temple is set on a small rocky island and is especially scenic during sunset. There are few large structures among several smaller ones. Pathways lead visitors to and from the temples, while offering incredible views.
4. Learn to surf at a world-class surf beach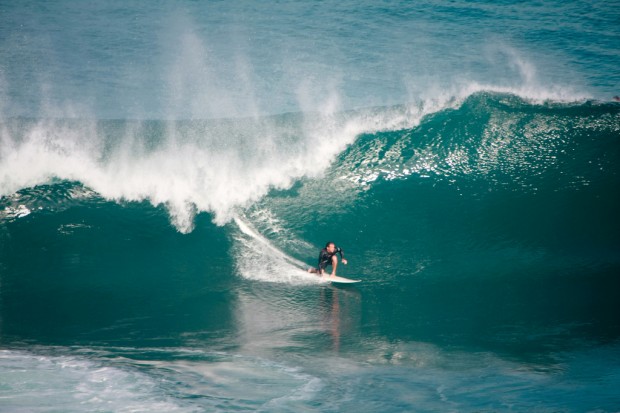 Image credit: Marc oh!
Bali is one of the world's best and most popular surf destinations due to constant waves and warm waters. As a surf destination, Bali is suitable to everyone, from absolute beginners to professionals. Visitors can learn how to surf from expert surf schools or individual surf trainers.
5. Hike to the summit of Mount Batur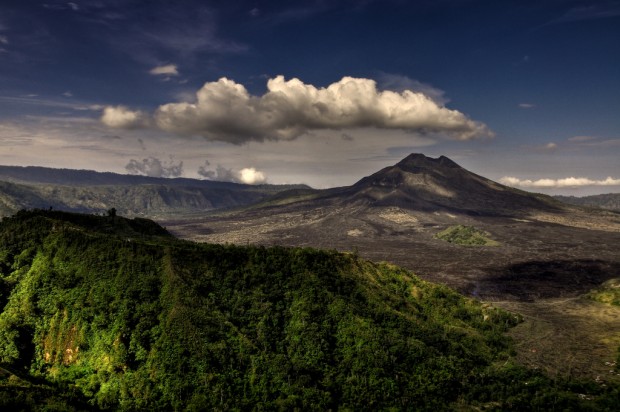 Image credit: Adi ALGhanem
Mount Batur is the crown jewel of inland Bali's mountain ranges. This magnificent volcano with its massive caldera and Lake Batur is an absolute highlight. The hike up to the summit normally takes about three hours.
Also Read: Tips for Driving in Bali
6. See Goa Gajah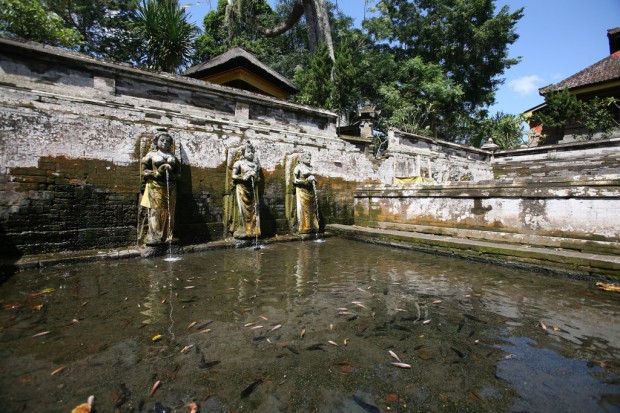 Image credit: Patrick Lauke
Goa Gajah is a significant historic site in central Bali. Its history dates back to the 11th century, when it was constructed as a place to meditate. Goa Gajah is situated down a stairway near Bedulu Village and consists of fountains, a meditation cave, rock carvings and souvenir shops and kiosks.
7. Admire the Uluwatu Temple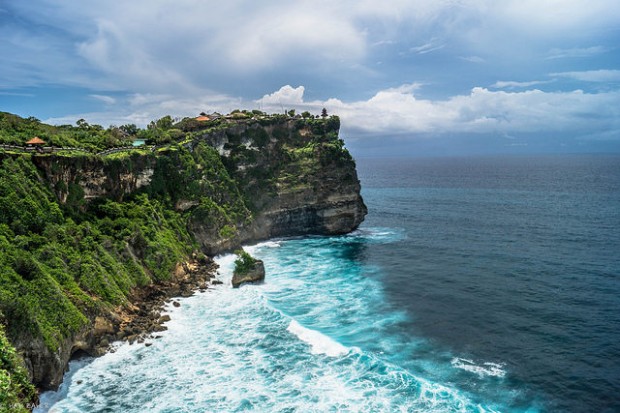 Image credit: Hadi Zaher
The fantastic Uluwatu Temple is renowned for its spectacular location – it is set atop 70 metre coastal cliffs. Just like the Tanah Lot Temple, this one also offers fabulous sunset views. Highlights are shrines and sculptures, the ocean views and beautiful gateways.
8. Browse the Ubud Art Market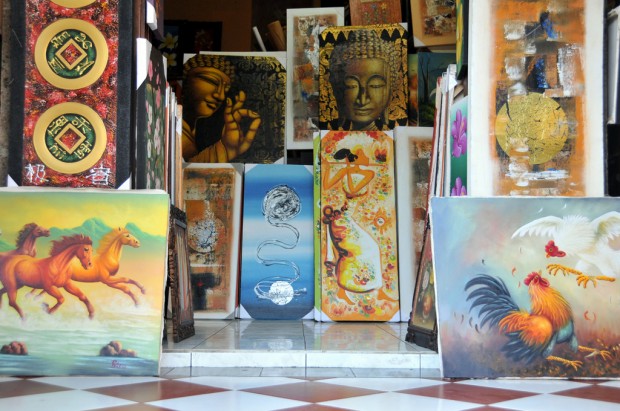 Image credit: Bernard Wee
At the Ubud Art Market, visitors can browse stalls with souvenirs, locally made handicrafts, cloths and woven baskets, statues, kites and so on. It's a bustling place with too many stalls to see in one day. Most goods on sale don't have price tags, so bargaining is mandatory!
9. Communicate with monkeys in a forest
Image credit: Alexis Gravel
There are several forests in Bali that are inhabited by monkeys – macaques, to be specific. One of the best monkey forests lies in Ubud, and it is peaceful yet easily reachable. The forest, the Sacred Monkey Forest of Padangtegal, is a culturally and spiritually important place, but it's also of great value to science.
10. Snorkel or scuba dive the reefs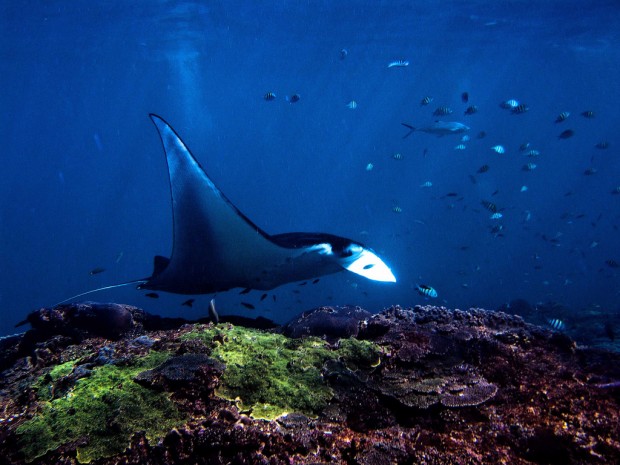 Image credit: Ilse Reijs and Jan-Noud Hutten
Surrounded by gorgeous coral reefs, Bali is one of the world's diving hotspots. There are several world-class dive sites and many dive centres that offer diving courses. If you're interested, find out how to go scuba diving in Bali the dive safari way.