Kota Bharu, the capital of the state of Kelantan is situated in the northeast part of West or Peninsular Malaysia, near the border of Thailand. This small town is often underrated in terms of touristy experiences and places to visit. However, the truth is that just like every other city in the world, Kota Bharu too has its own flavour.
With options from food, shopping and walking around its not-so-busy streets, it is known for its warmth and welcoming environment. Most of the people make a pit stop here on their way to Perhentian Islands at Terengganu. To make the best of your trip in this small town, here are things you should experience.
Food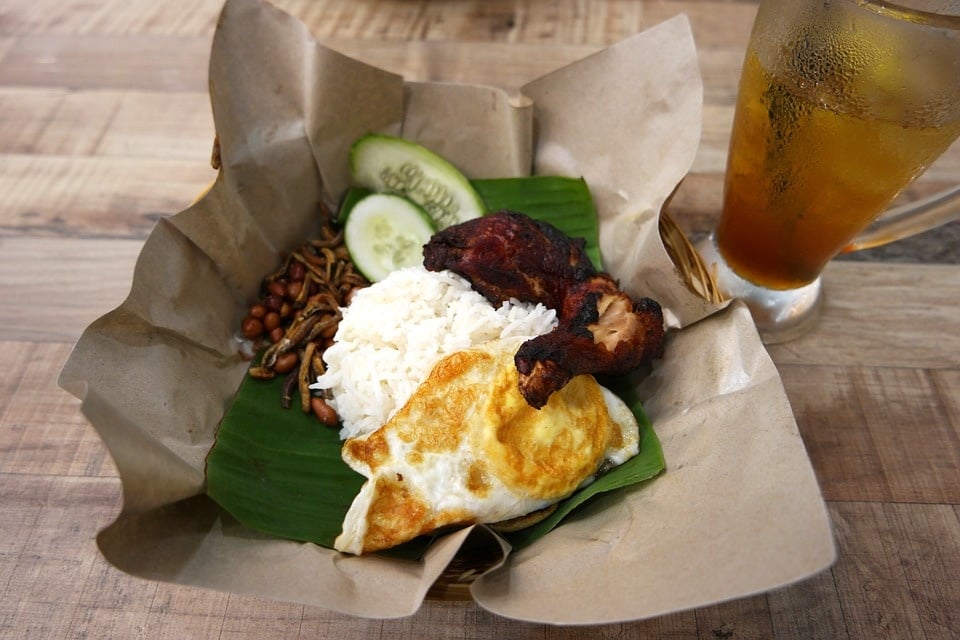 The food of Kelantan and Kota Bharu specifically, is very different from the rest of Malaysia. Owing to its proximity to Thailand and having a small population of Chinese, the food sees influences from Thailand as well as China.
Also read: Discover East Coast of Malaysia: Food of Kelantan and Terengganu that You Must Try
The dishes prepared have a sweet tinge and often lots of sambal (spicy sauce with chillies) and belachan (shrimp paste). Rice is the predominant food item, thus, rice or nasi preparations like nasi lemak, nasi kerabu, nasi daging are very popular, besides apom (sweet pancake), etok (clams) and kuih (sweet cakes). Kota Bharu has a number of restaurants serving different kinds of cuisines, from Chinese to Malay to South Indian food.
Central Market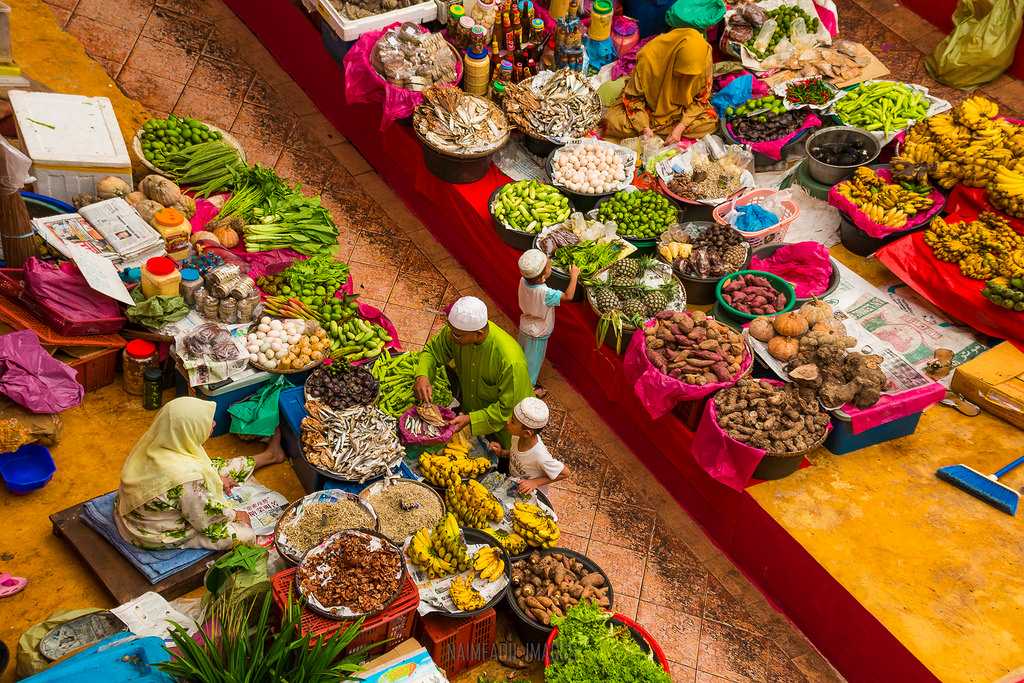 Image credit: naim fadil
This is a place you must not miss. Kelantan is the cradle of Malaysia's culture and traditions, and Kota Bharu only amplifies the experience. The Central Market also known as Siti Khadijah is the hub of museums, silverware, batik and wholesale purchases. With museums like The War Museum, Islamic Museum and Handicraft Village, lined up around the cultural hub, you can stroll across the market and handicraft village and pick some souvenirs at the shops. Siti Khadijah is especially famous for its market selling fresh fruits and vegetables, meat, spices and wholesale items. Don't miss out on the latest street art that adorn the walls and road of the by-lane before the Central Market.
River-side life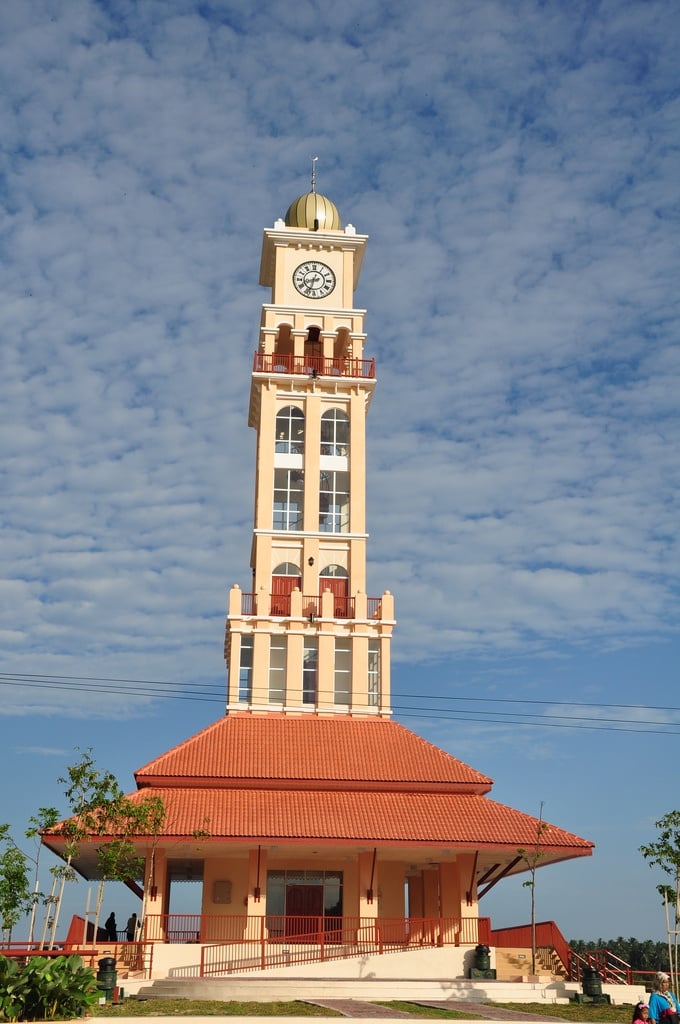 Image credit: Marufish
A town that relies on outdoorsy activities has the famous Kelantan River that has been developed into an activity zone. While you can visit the restaurants around it by day and click pictures against the street art and graffiti that adorn a wall by the river side, watch the area turn into a happening zone by night.
At 9.30pm, you will see food trucks parked around, flea market selling clothes, bags and trinkets by the steps and an amphitheatre where you might catch a live band performance. Of food, fruit juice stalls, fried snacks, momos, roti tempayan and sizzlers by the breezy bay, you can imbibe the cool vibe by walking along the river (at an elevation and not at the river bed).
Walk up the observation tower to get a bird's eye view of the city and let the kiddies indulge in roller skating or car racing by the rink.
Fishing village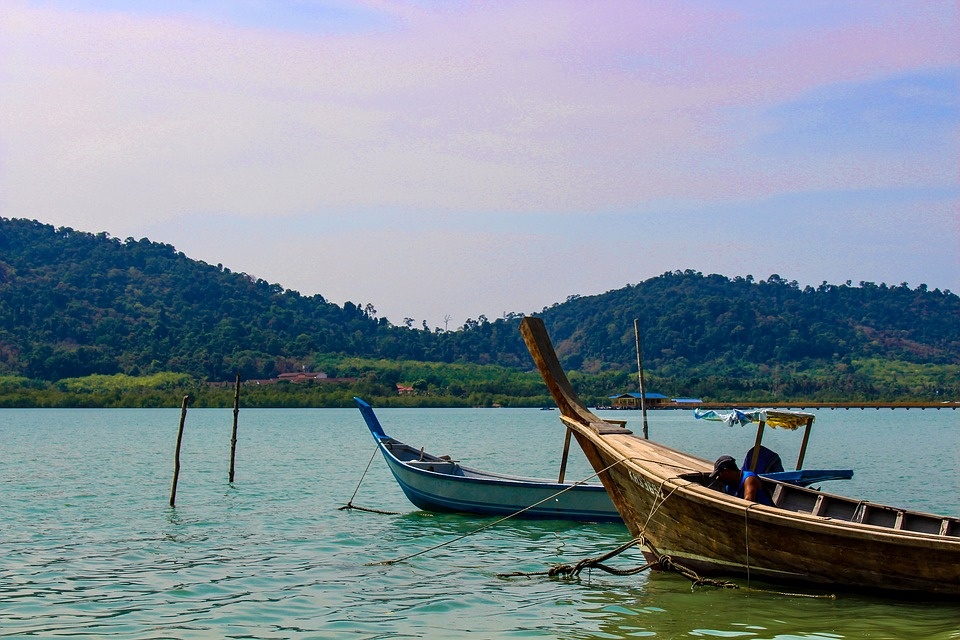 Watch these fishermen in action, as they sail the shores using traditional methods of fishing. For this, head to the Fishing Village at Pantai Sabak as the men leave the banks in their brightly coloured boats. The men come back with their catch of the day. A rather noisy affair that follows at the wholesale market when the selling begins (well, it is a fish market after all), is something that one must experience. Noon until 3pm is considered the best time to watch the action.
Beaches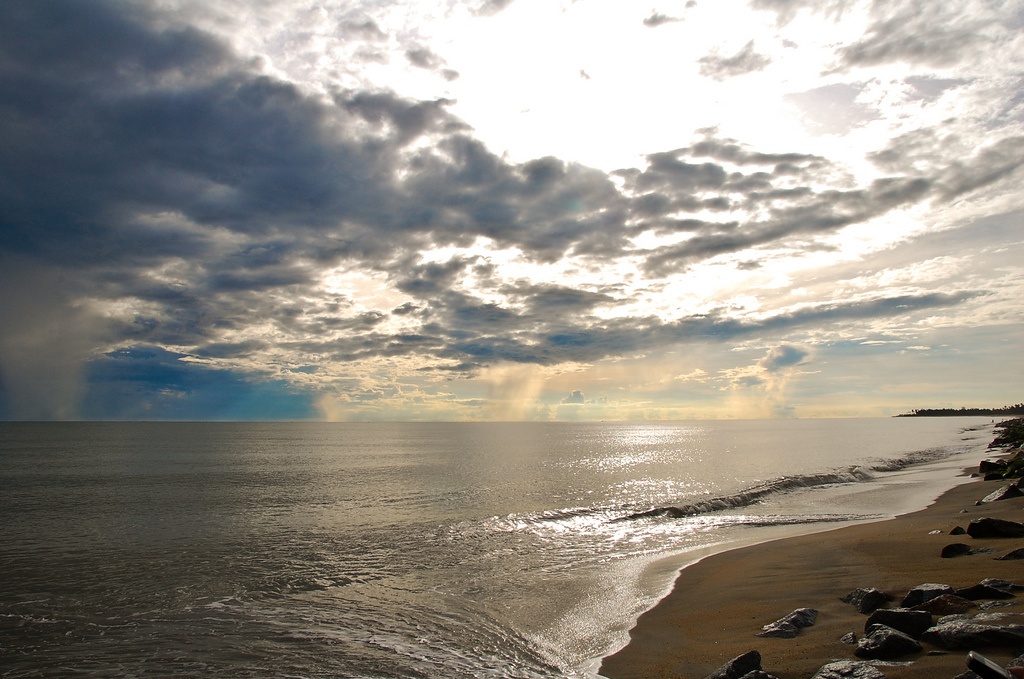 Image credit: rusanna's
Kota Bharu is blessed with a number of beaches too. They are commonly referred to as pantai meaning beach, seacoast or shore. Though the definition of a beach may vary compared to other beaches of the world and they may not be crystal clear waters, they do offer some activities and are good places to hang around during the evening.
Also read: East Coast of Malaysia: Top Attractions to Visit in Kelantan
Different beaches offer different activities. While some are known for their tasty snacks and clear water, the others are known for water activities like banana boats, kayaking, etc. Enjoy the sea breeze as you unwind at these beaches over local delicacies, flying kites and refreshing yourselves with coconut water. Some of the beaches to worth checking out are Pantai Cahaya Bulan or the Beach of Moonlight, Pantai Tok Bali, Pantai Irama, and Pantai Seri Tujuh or the Beach of Seven Lagoons. Please note that Kota Bharu respects its culture, and in turn it is our responsibility to dress appropriately and respect them, especially by the beaches.
For more Kota Bahru tips, you may read my newly launched book: Kota Bharu Kelantan Malaysia: 50 Travel Tips from a Local under the 'Greater Than A Tourist' series.