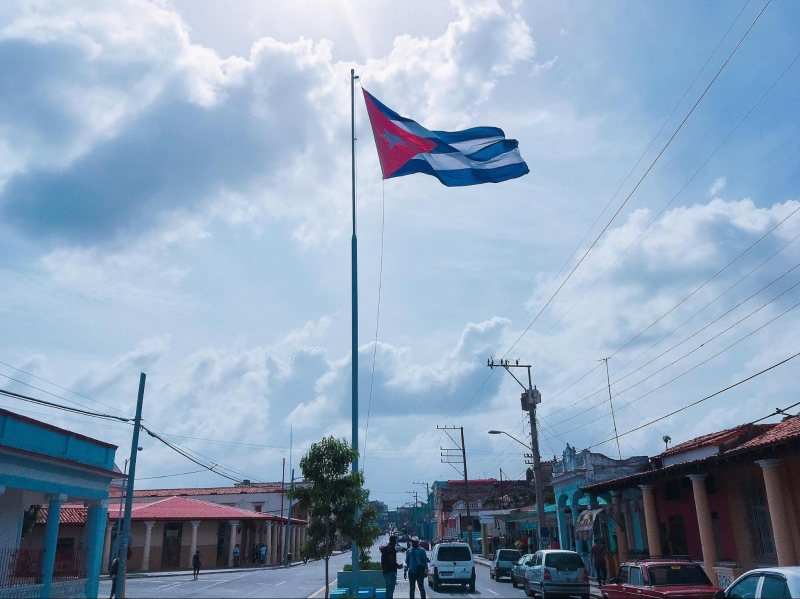 Cold war, communist state, trade embargo. These are the three phrases that come to mind whenever someone mentions Cuba. Thanks to our western-dominated media influence, many people do not have a good impression of Cuba. Not surprisingly, when I informed my family that I was headed to Cuba, they were all worried and asked me why I needed to explore that part of the world.
I was undeterred by other people's opinions and the deteriorating US-Cuba relations. I had already booked my flights and nothing was about to stop me. My plan was to stay two weeks in Cuba, visiting four different cities: Varadero, Trinidad, Vinales and Havana.
Varadero airport, my port of entry
I flew in to Cuba via Varadero airport. My first challenge was to convince the customs officials that I do not need a visa to enter the country. Thanks to positive bilateral relations, citizens of Singapore are exempted, while other nationalities have to purchase a tourist visa card from their departure airport which costs between US$25–30.
Luckily, being able to speak Spanish, I managed to communicate effectively with the chief officer who then interviewed me about the places I was going to visit, the address of my guesthouse and the purpose of my visit. After 15 minutes, I managed to get that precious entry stamp on my passport.
I was finally in Cuba!
Varadero
Varadero is Cuba's package holiday resort destination, and one of the largest resort areas in the Caribbean. It is also known as Playa Azul, meaning "blue beach" in Spanish, serviced by sprawling four and five-star hotel complexes. Nowhere else on Cuban soil can you find such a high concentration of beachfront restaurants, nightclubs and luxury hotels.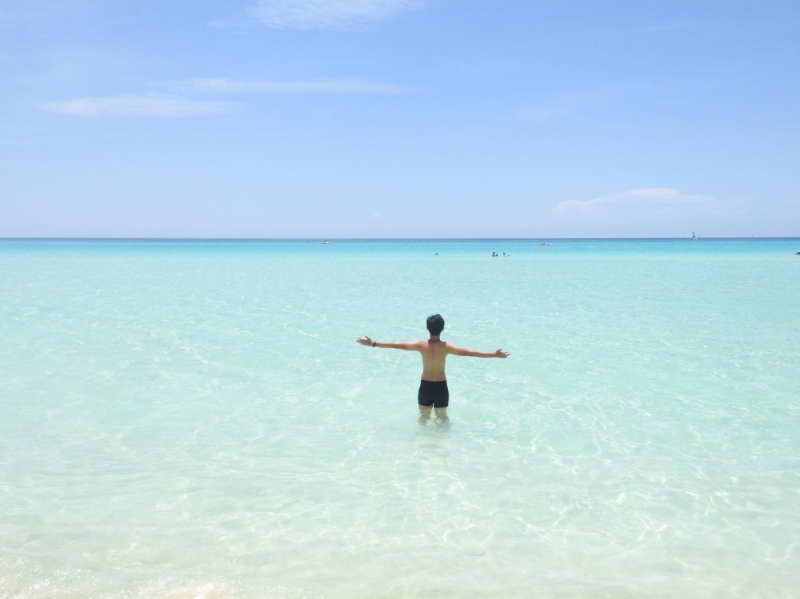 The most amazing beach I've been to
The peninsula juts out from the mainland, offering a brilliant stretch of white sandy beach – regarded as Cuba's best – for all to enjoy.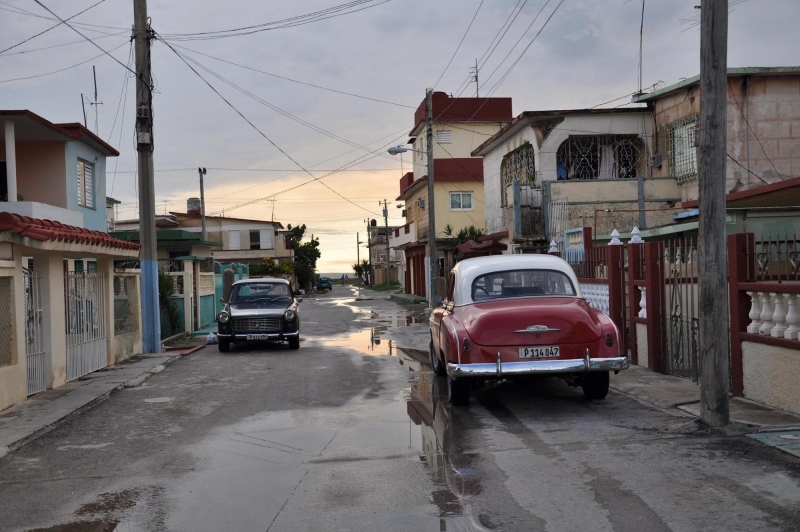 Quaint neighbourhood of La Camarioca, which is the town just outside of Varadero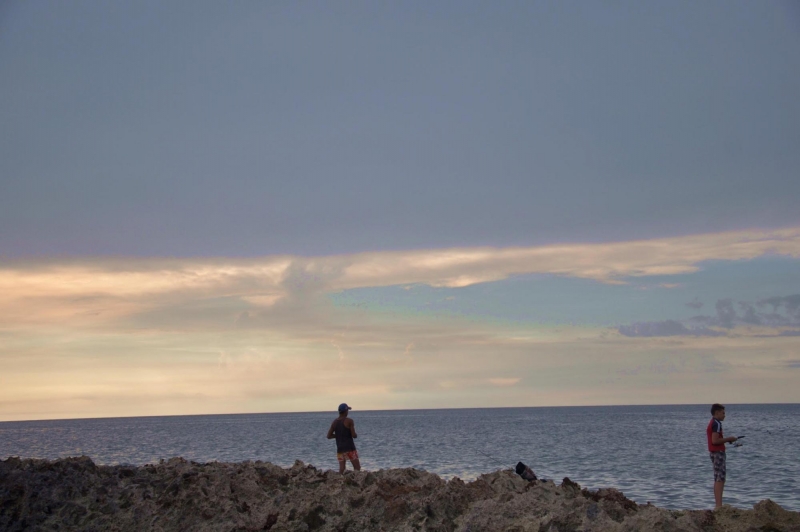 Boys fishing by the sea at sunset, away from the tourist crowds
Instead of staying at the glitzy hotels, I chose to stay at a tranquil fishing town just twenty minutes by bus from Varadero. There, locals are able to enjoy the public beach away from the tourist crowds. During the day, I took the public bus to Varadero to relax by the beach and let myself be mesmerised by the warm seas and crystal clear waters of the Caribbean.
During my time in Varadero, I met a Mexican mother-son pair who were travelling together. They also concurred that Varadero is amazing – a place comparable to Cancun in Mexico, but with fewer tourists.
Trinidad
My next stop was Trinidad, a UNESCO World Heritage City which is home to beautifully preserved colonial architecture, dating back from the 18th to 20th centuries. Trinidad is a town in Cuba, not to be confused with another Caribbean twin island country known as Trinidad and Tobago.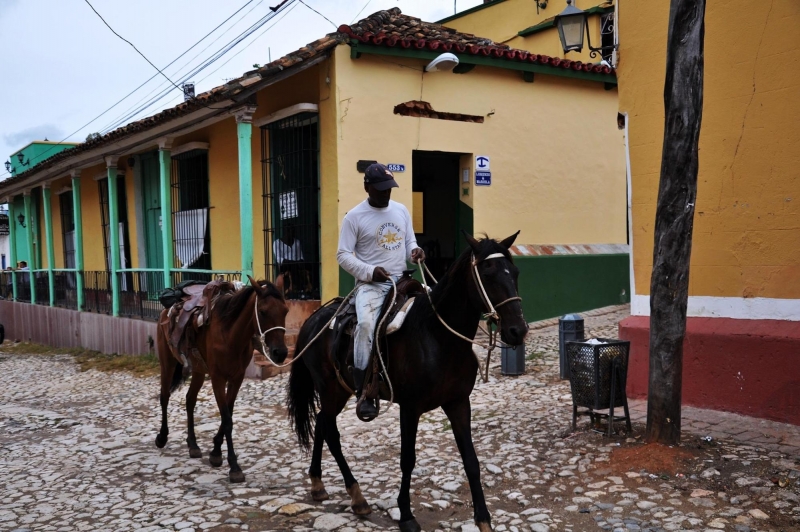 Transport on horseback is still popular in Trinidad and in many parts of Cuba
The oldest part of the city, filled with cobblestone streets and horse-drawn carriages, is one of Trinidad's greatest attractions; the place brought me back to the old towns in Europe.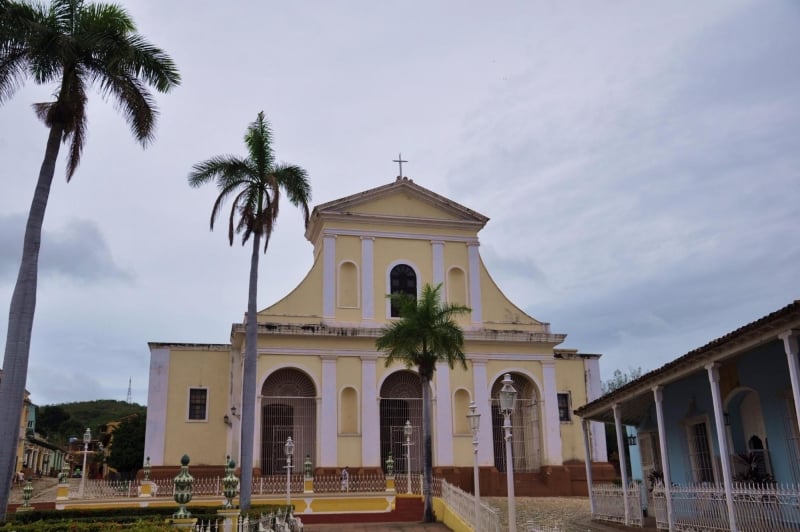 The most famous cathedral in Trinidad, surrounded by Plaza Mayor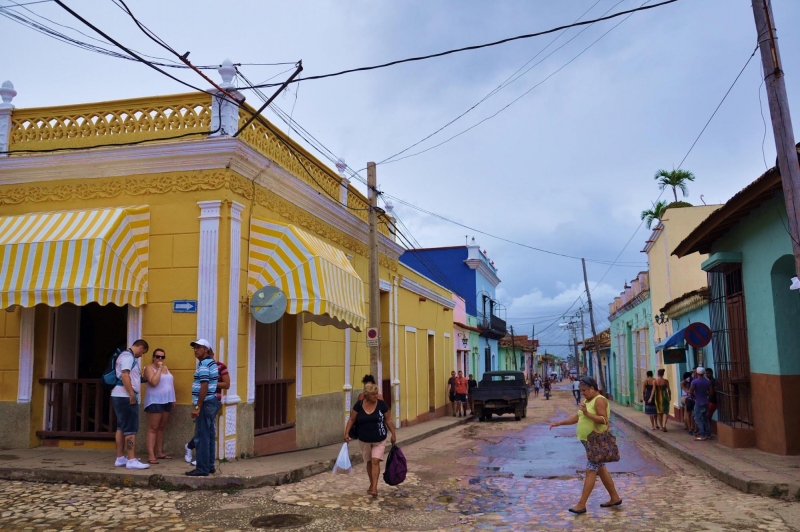 The cobblestone streets of Trinidad
Trinidad contains a lot of rich colonial history because in the past, it was the receiving point of African slaves who would toil in the sugarcane plantations, forming the driving force of the Cuban economy. Due to the profits generated from the sugarcane plantation, the town of Trinidad was able to flourish and construct several churches and main squares, including Plaza Mayor.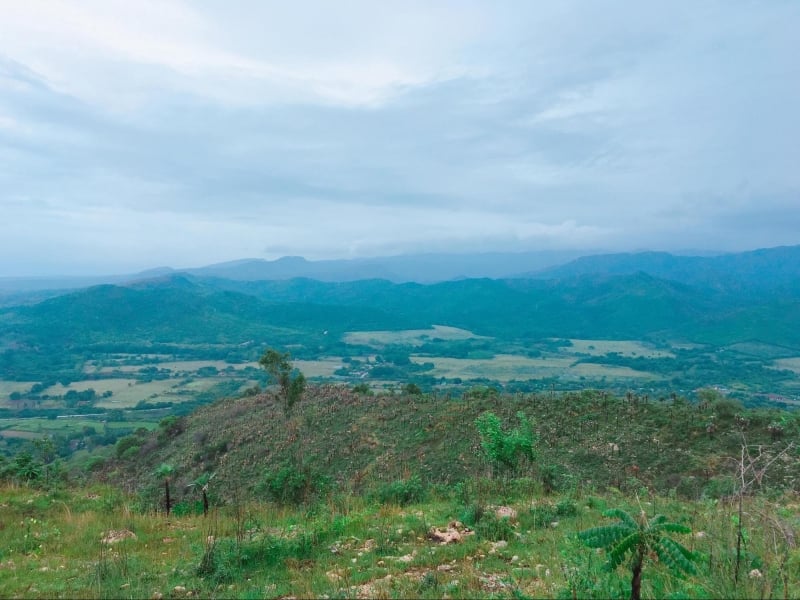 View of the surrounding valley from Cerro de la Virgia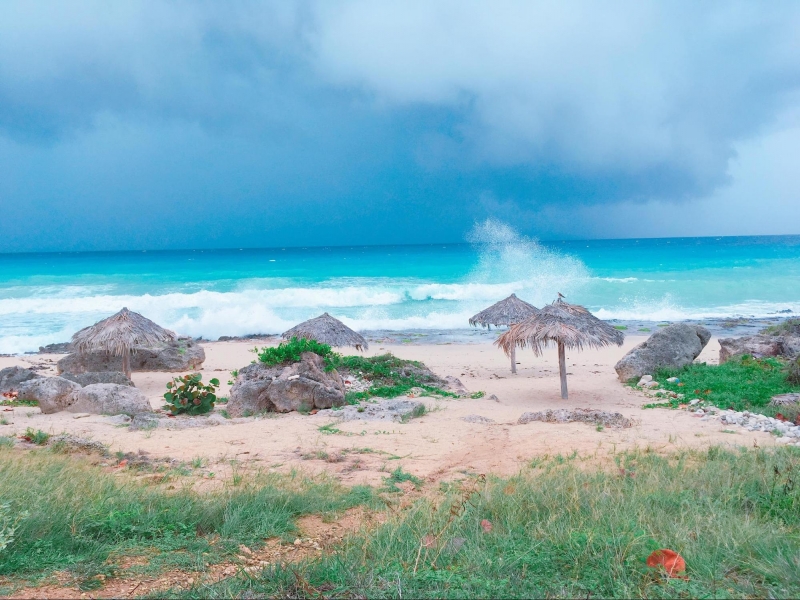 Playa Ancon, a convenient day trip from Trinidad
Besides wandering around the picturesque streets of Trinidad, I climbed to the top of the radio tower hill, Cerro de la Virgia, to enjoy the panorama of the city. I also visited the beach again at Playa Ancon. This beach had stronger waves than those at Varadero and the waters were not so blue, partly due to the raging storm during my visit. Unfortunately, due to the inclement weather, I was unable to snorkel or dive at Playa Ancon as planned.
Viñales
My third city on this trip was Viñales, which was the favourite weekend escape of Fidel Castro. Walking through the breathtaking valley or going horseback riding is definitely recommended in this countryside town. Along the isolated tracks in the lush valley, it is common to see farmers trotting past on horseback or cycling along while wearing a straw hat and puffing huge cigars. In the fields, simple wooden ploughs are pulled by oxen rather than tractors.
Taking a five-minute boat ride to explore part of Cueva del Indio
One of the highlights in Viñales is the collection of underground rivers and limestone caves, such as the Cueva del Indio (Indian Cave) or Cueva de San Miguel.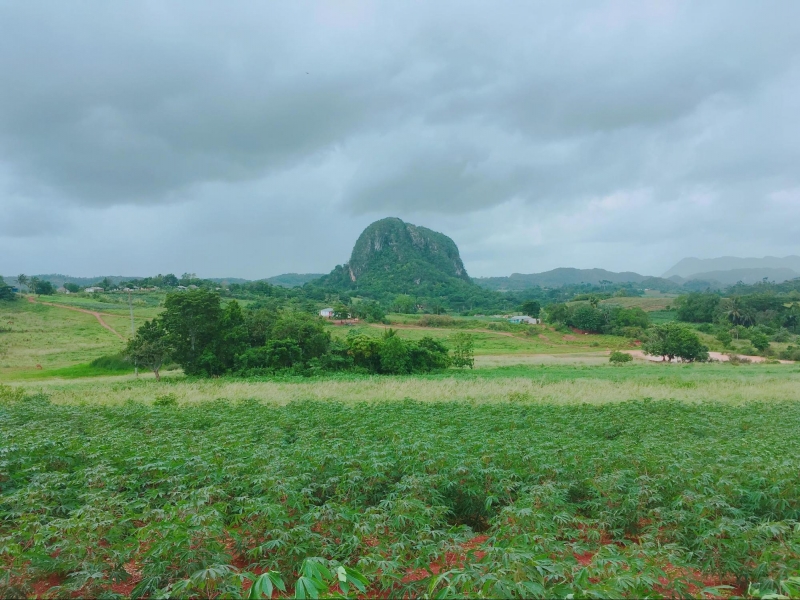 Tobacco plantations and limestone caves in the valley of Viñales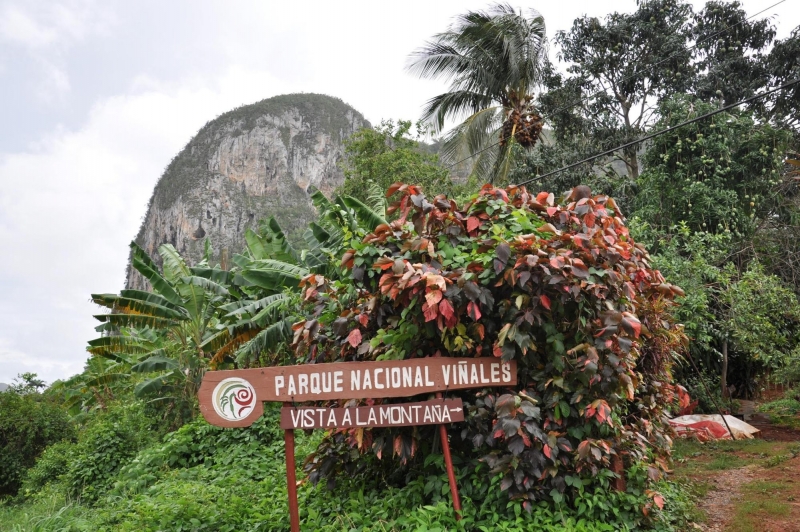 Start of the trek in the Viñales National Park
Viñales also offers a plethora of hikes in the surrounding valley, and local guides can be hired to bring you close to nature. For those who do not want to exert too much, the Hotel La Ermita is a 20-minute walk from town and offers a stunning sunset scenery of the looming valley.
La Havana
Leaving the best for last, I finally arrived in the capital city, La Havana. From Habana Vieja (old Havana) to museums, theatres, Central Havana and the famous Malecon scene shot in the recent Fast and Furious 8 movie, Havana is pulsating with life. There is also a popular beach area at Playas del Este, located east of Havana and about 20 minutes by taxi.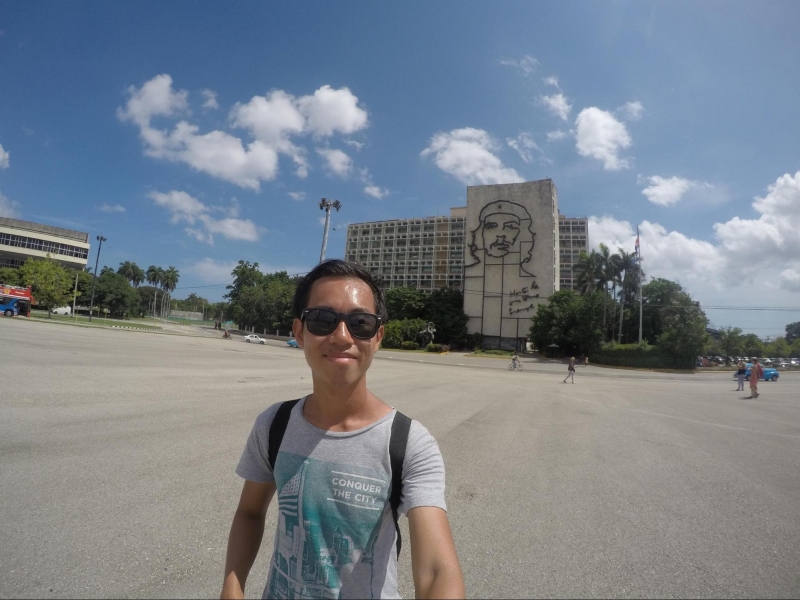 At the Plaza de la Revolucion, in front of the Che Guevara figure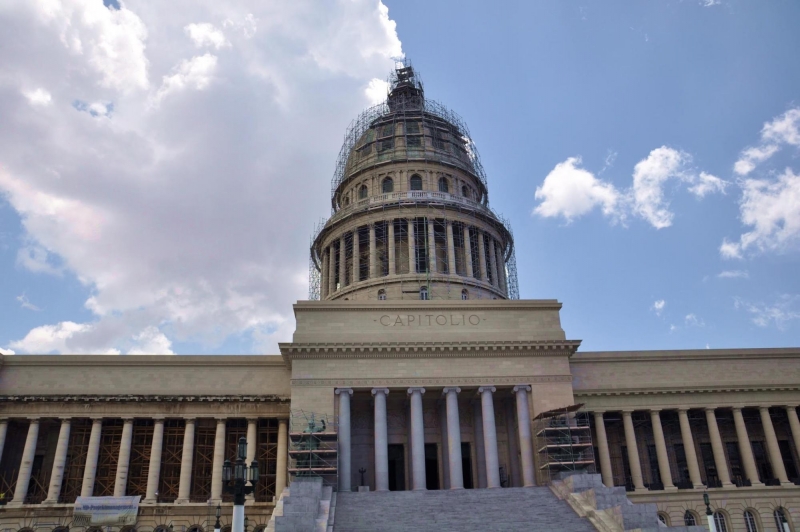 The Capitalismo building in Havana, which was undergoing renovation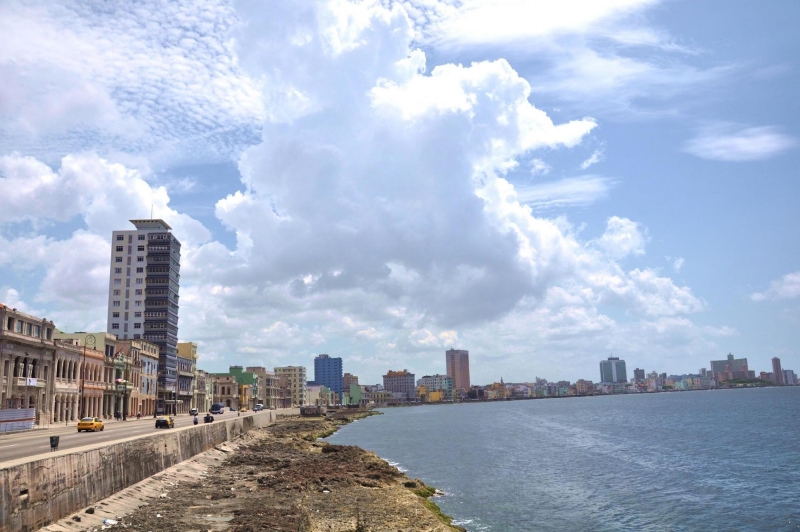 Taking a stroll along the Malecon, I imagined how the race cars from Fast and Furious 8 zoomed down this stretch of road
At the Plaza de la Revolucion, I could imagine the crowds listening to Fidel's former speeches in the sprawling plaza, surrounded by the monolithic government buildings. Touts bombard the innocent tourist, persuading them to take a ride in one of the American-imported vintage Cadillacs. I preferred walking along the streets or just hopping on a public bus to see where it would take me. From the Capitolio Nacional to the Malecon, there are never-ending sites to see and explore in Havana.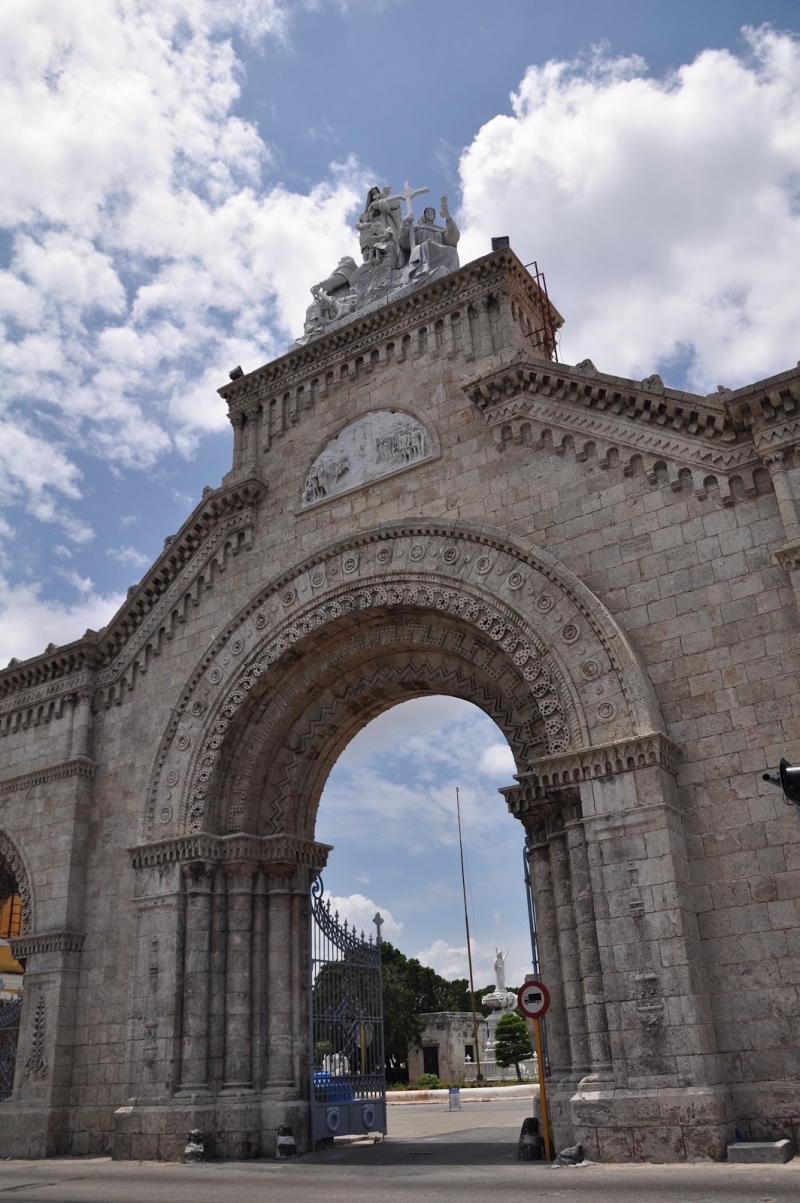 The imposing entrance to the grand cemetery Cristobal Colon
Another place to check out is the Cementerio Cristobal Colon, a huge city of the dead containing almost a million tombs. Today, it is also a national monument. It rivals the cemetery that I had visited in Buenos Aires, Argentina. Havana is definitely my favourite city to visit in the country.
Two weeks were gone in a blink of an eye. I made so many Cuban amigos (friends) who told me to come back and visit again. I know I will, one day.
How to get there?
I flew in to Varadero on ANA Airlines, via Tokyo and Mexico City. On the way home, I went the other way and flew out of Havana on Turkish Airlines via Istanbul. It is faster to take the route via Tokyo and across the Pacific Ocean to reach Cuba.
Also read: It's Now Too Late To Visit Cuba Before It "Changes"