So everybody knows about Rome, Berlin, Paris, Lyon… But how about lesser known little European towns where you can truly experience Europe as it is, without being hustled by masses of tourists? These little towns exude a certain charm, and are an absolute darling to explore. Best part is: These towns are still accessible from the big popular cities, and are just waiting for you to discover!
Book a car from Hertz Car Rental and go on a hassle-free road trip to these lesser-known European towns. Check out their special offers and begin your journey now!
1. San Potito Sannitico, Italy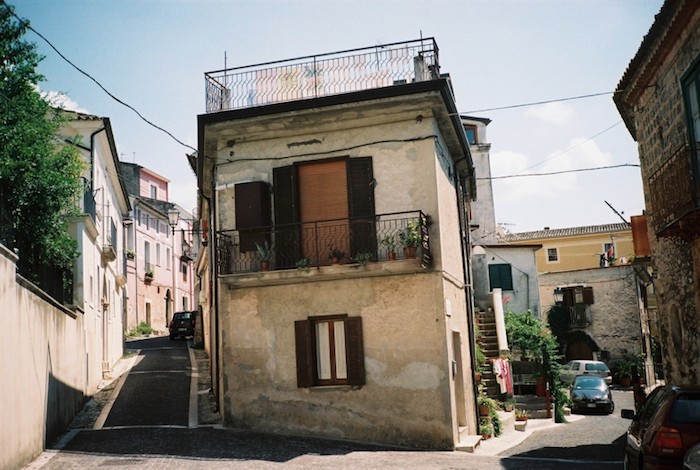 Image credit: Ash G
Nestled in the bosom of mountains near Naples, San Potito is a quaint little town with cobblestone roads and a surprisingly vibrant arts scene. Vivid murals add to the town's enchanting character, and splashes of colour surprise you just around every corner. Due to its location up in the mountains, fresh spring water can be found everywhere; the town has water fountains aplenty, and you are free to have some of that fresh water anytime you like! San Potito Sannitico is about 2 hours away from Naples, making it an easy day trip for any traveller.
2. Hallstatt, Austria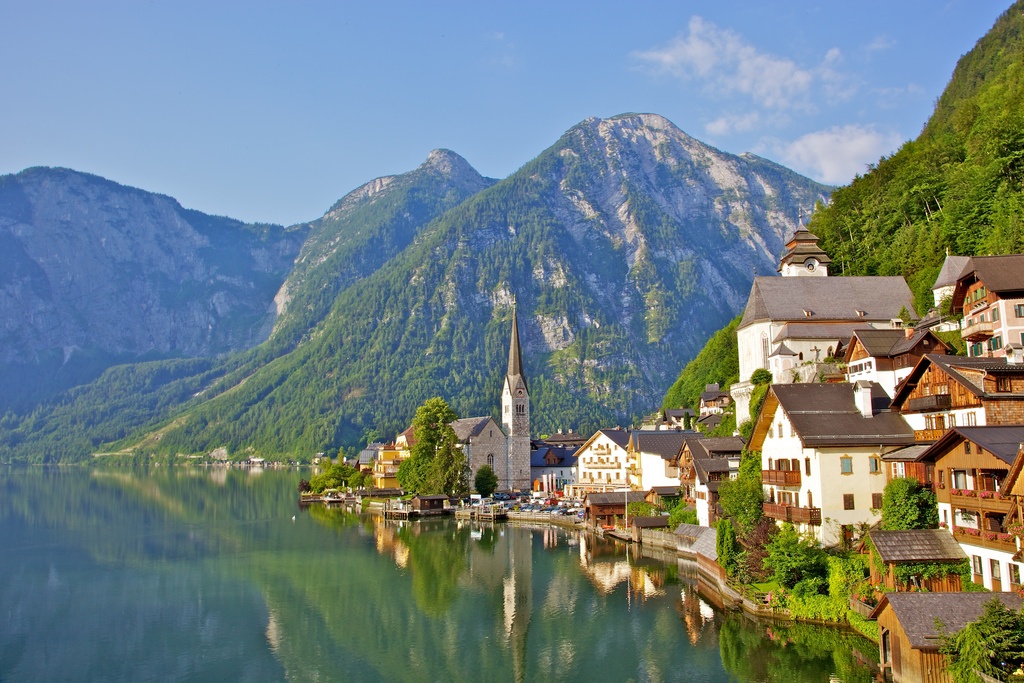 Image credit: Jiuguang Wang
Hallstatt is a village in Austria's mountainous Salzkammergut area, and is basically any Instagrammer's dream. Imagine ancient looking houses and old churches next to the massive, glorious Lake Hallstatt – ah, it's pure heaven. You can also take a hike to majestic waterfalls and old mines, and delve into the town's mining history. Hallstatt is a 2.5 hour train ride away from Linz. Charge your camera batteries, you'll need them!
3. Rothenburg, Germany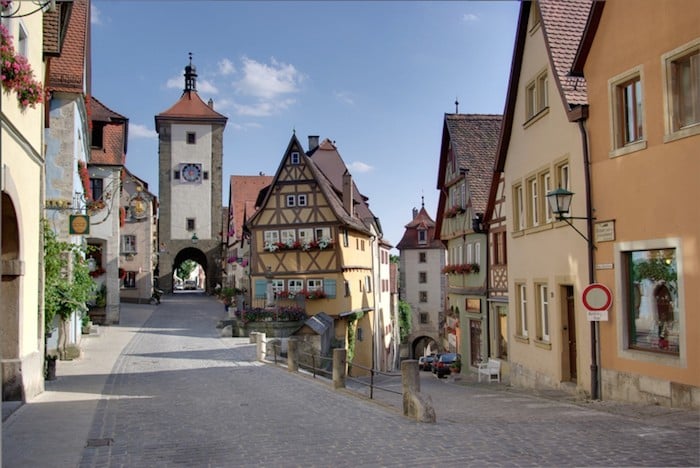 Image credit: Wikipedia
A town north of Bavaria, this picturesque little town looks like a film set, and is almost too immaculate to be real. The town boasts medieval and gothic architecture, so if building designs are your thing – this is definitely the place for you! Situated 3 hours away by train from Frankfurt, Rothenburg is an enchanting day trip detour if you're already in the area.
Also read: 10 Underrated Countries in Europe You Might Not Know About
4. Portree, Scotland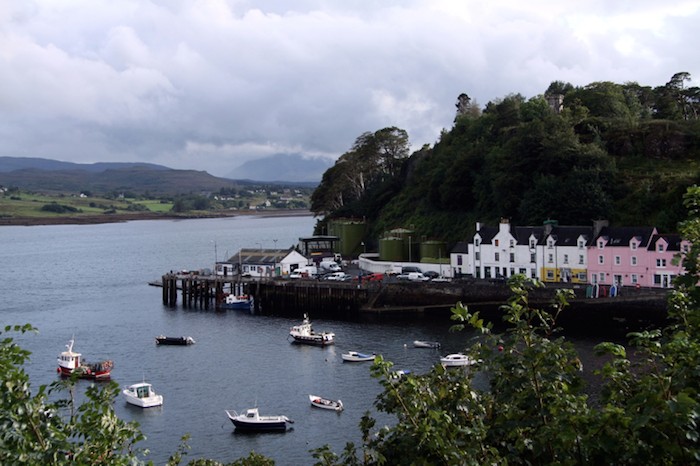 Image credit: Wikimedia
Portree is the main town on the Isle of Skye – it definitely doesn't get any more obscure than this! Chill out by the lake in the town's bed-and-breakfasts for the authentic European small town experience. The natural harbor is the centerpiece of the town, and is surrounded by cliffs and high grounds. Take a boat cruise, do some trekking, and relax in this slow paced village. Put your phones away, and disconnect from the outside world. Bliss!
5. Giethoorn, Netherlands
Image credit: Wikimedia
Often known as the Venice of the North because of its Venice-esque canals, this title is a misnomer as the town is the complete opposite in terms of traffic – calm, slow, and placid. Here there is a blissful absence of selfie sticks and hordes of tourists storming through narrow pathways. Bask in that well-deserved peace and enjoy Giethoorn's lush greenery. One of the best ways to spend the afternoon would be to explore the town by boat.
6. Eguisheim, France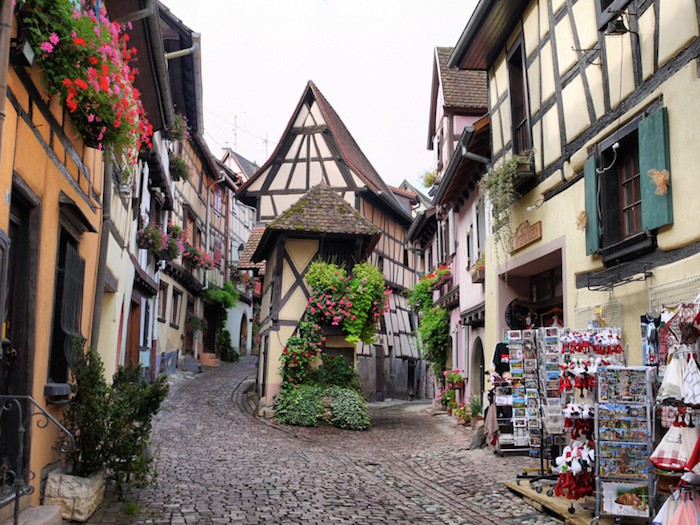 Image credit: Wikimedia
Heads up, wine connoisseurs! Eguisheim is known for its high quality Alsace wine and was voted the Favorite French Village in 2013, and awarded the National Grand Prix of Flowering since 1989. Flowers and wine – what else do you really need for a good time? Get drunk, smell some roses and let loose with your loved one. Bottoms up!
7. Binn, Switzerland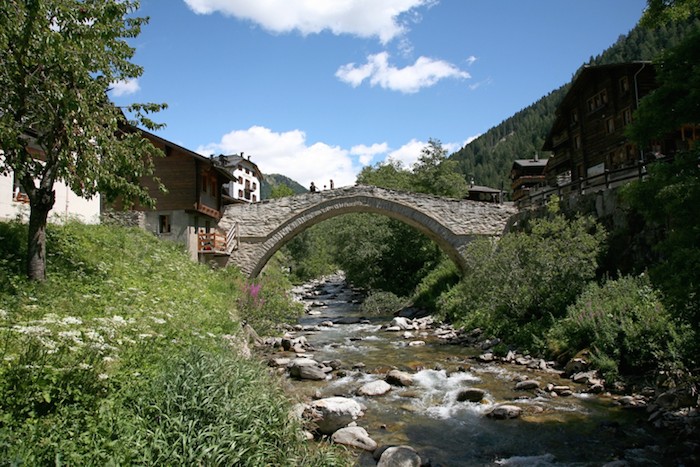 Image credit: Wikimedia
Binn sticks out like a sore thumb from the rest of ski-resort-infested southwest Switzerland. Travel back in time at this village and have a photo-worthy moment (or two!) at the town's 16th century bridge. It is surrounded by a valley so you can have a great time exploring the beautiful outdoors as well. You can get to Binn from Zurich in about 3 hours.
Also read: A Complete Guide to Getting Around Europe
So which of these charming little towns will you visit on your next visit to Europe? It's your pick. No matter which you pick, you're bound to have an enchanting time!