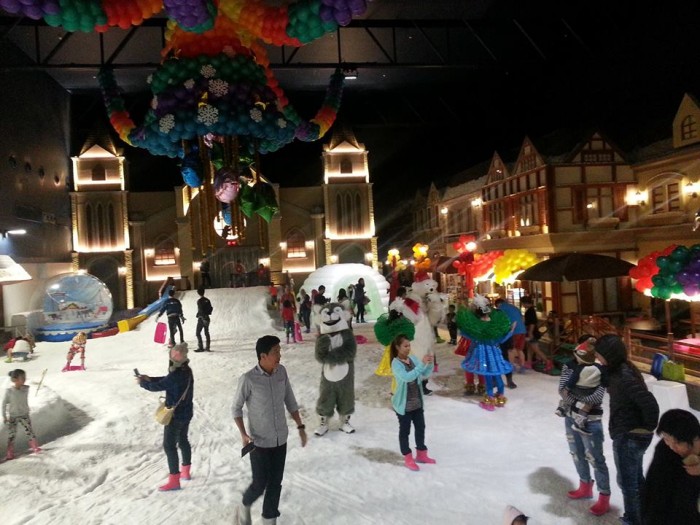 Image Credit: Snow Town Bangkok Facebook
Yes, yes it is!
Ok, fine, so it's not actually snowing from the sky, but nevertheless, yes, soft, fluffy, powdery-white snow! At the Japanese-themed Gateway Ekamai mall, there's a fairly big area where an artificial snow machine pumps out fresh snow for you and your frosty enjoyment.
At Snow Town Bangkok, find joy in partaking in various activities such as skiing, goofing off at the playground, or simply messing around with the snow!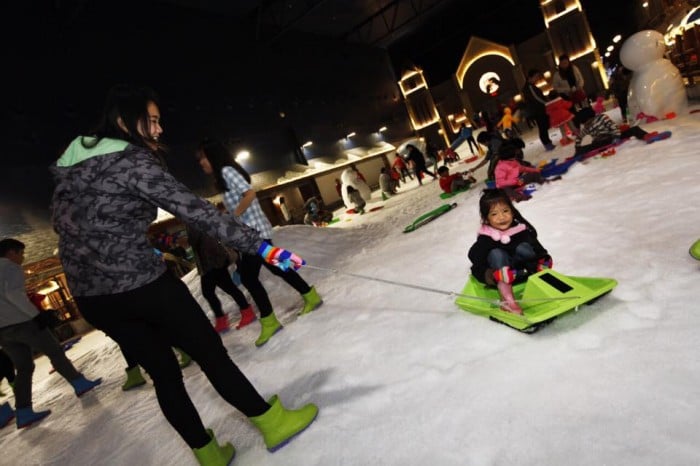 Image Credit: Snow Town Bangkok Facebook
Entrance fee is at 100 baht (roughly $3.90 SGD), while activities and snow gear cost additional – don't worry about needing the snow gear, though, since temperatures are kept at a constant of 15 degree celsius, perfect for taking a breather from the Bangkok heat.
So the next time you're in Bangkok, grab a jacket, your favourite pair of jeans, and head on over to this charming little Snow Town!