Contributed by Quotient Travel Planner
Image credit: Moyan Brenn
For many travellers, driving on the open road can be a real rite of passage where a mix of discovery and adventure are set against stunning backdrops that constantly lure you to delve deeper in the heart or hinterland of a country. It can also be the excitement of feeling the world at every twist and turn and gradually being in awe with its wonders and highlights encountered along the way.
To many, this long, slow journey between places offers an intimate understanding of some of the planet's most beautiful corners, while other intrepid travellers will feel the rush from getting  acquainted with lesser-known and more remote locations. In 2016, here are the open roads that will intrigue you with excitement and bouts of adrenaline and will make you buckle up for the next big adventure!
Also read: How to Plan a Successful Family Road Trip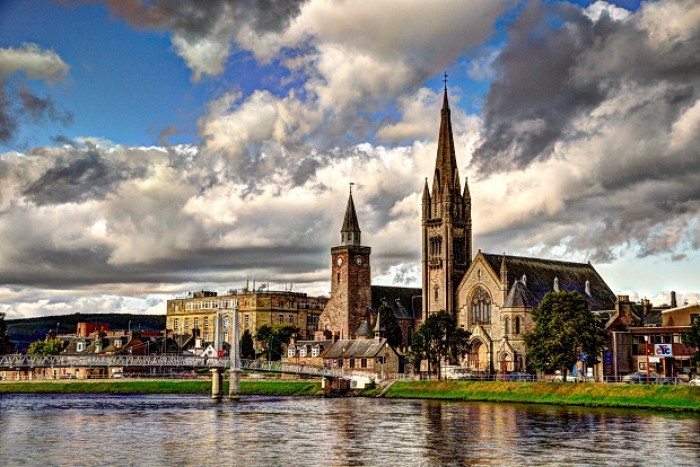 Located on the banks of River Ness, Inverness is a thriving city dotted with numerous crenelated castles. | Image credit: CC BY-SA 2.0 (mendhak, 2011)
Route 500, Scotland
To many road trip enthusiasts, America's Route 66 may still be in the limelight of quintessential journeys one must experience at least once in a lifetime thanks to its perennial charm lauded by free-spirited writers and wanderers such as Jack Kerouac. But Scotland's response to it, the recently-launched North Coast 500 (it spans the north coast of the Highlands so you can start your trip in the northern city of Inverness, then continue along the west coast to Applecross and towards the bustling towns of Torridon and Ullapool) pledges an equal mix of stunning scenery and fascinating history, and strives to become the ultimate trip into the Scottish psyche.
So if you jump behind the wheel, this 500-mile (800-kilometre) route will take you to some of the most breathtaking scenery in Europe including surreal-looking mountains and lochs filled with mystery, craggy coastlines that open up to vistas to die for as well as quaint fishing villages and bustling towns littered with historical landmarks. Whether you drive a section or the entire route, one thing is certain: your appetite for mountains, wild beaches and historical ruins will surely be satisfied.
Also read: Discover Europe On A Thrilling Road Trip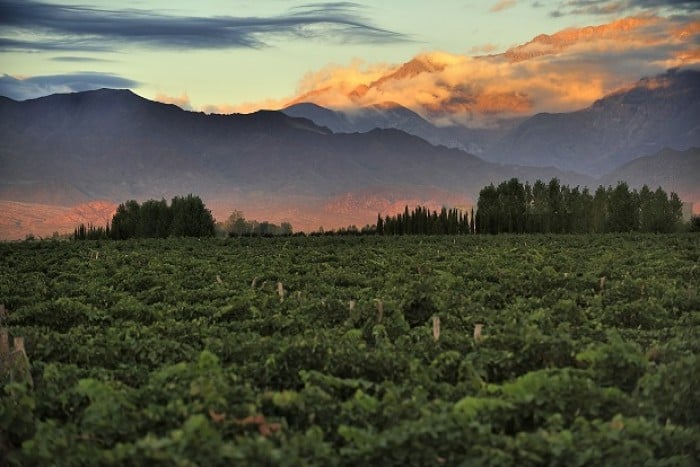 Driving in Argentina is a pleasurable experience as it unveils a slew of vineyards backdropped by craggy mountains.
Northern Argentina
On its 200th anniversary, Argentina will ooze with even more colour, celebrations and festivals than ever. To mark its independence, this beautiful country endowed with an immense diversity of emblematic landscapes from lush wetlands to verdant flatlands to fascinating steppes, will welcome travellers to explore beauty in all its glory.
While it may be overlooked by many travellers, the northern part of Argentina is considered the country's new frontier for adventure travel. Think an Argentina removed from the beaten tourist trails, where otherworldly landscapes of volcanoes, blue lagoons, salt flats, canyons, wine terroirs and deserts dominate. Driving through north Argentina's little-known mountainous Salta province, you will be transported to imagery of cactus-riddled wilderness, fiery-red canyons, crystal-white salt flats and dusty gaucho villages that will make your road trip all the more memorable. Farther south, oenophiles will be treated to the renowned cities of Mendoza and La Rioja, which enthrall visitors with their world-leading wine regions. Note that northern Argentina can be visited throughout the year except December to February when terrain and weather conditions can make roads impassable.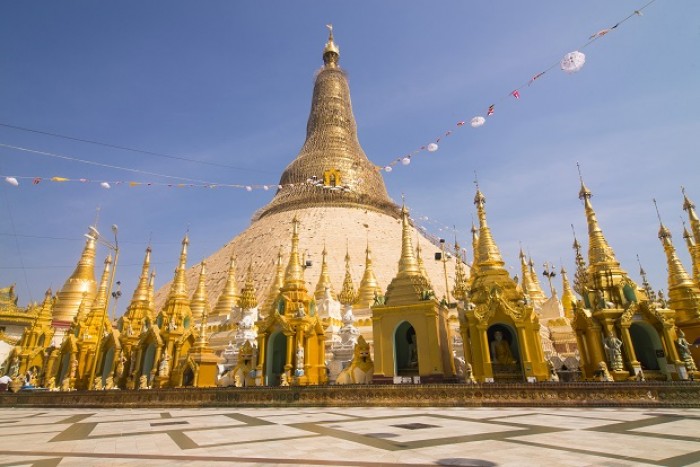 Yangon's Shwedagon Pagoda is one of the iconic landmarks travellers can visit en route from India to Myanmar.
India-Myanmar-Thailand Highway
It may seem unthinkable to drive all the way from India to Thailand but thanks to the multi-year construction of the Trilateral Highway, drivers will be able to traverse three countries in one exciting road journey and experience plenty unique wonders along the way. The 3,200-kilometre-long endeavour, part of the Trans-Asian Highway comprising 141,000 kilometres of roads bypassing 32 countries in the continent, stretches from Moreh in north-eastern India's Manipur to Thailand's Mae Sot and will weave you through some amazing destinations — with adventures aplenty. In Myanmar alone, the iconic Mandalay and Burmese capital Naypyidaw fall along the highway route, but the likes of Bagan and Yangon are not much of a detour. The trilateral corridor is being opened in sections — the Myawaddy-Thinggan Nyenaung-Kawkareik section in Myanmar launched a few months back was the first — so if the idea of exploring parts of Southeast Asia intimately without being stuck in traffic or constantly encountering potholes, this is a journey to contemplate.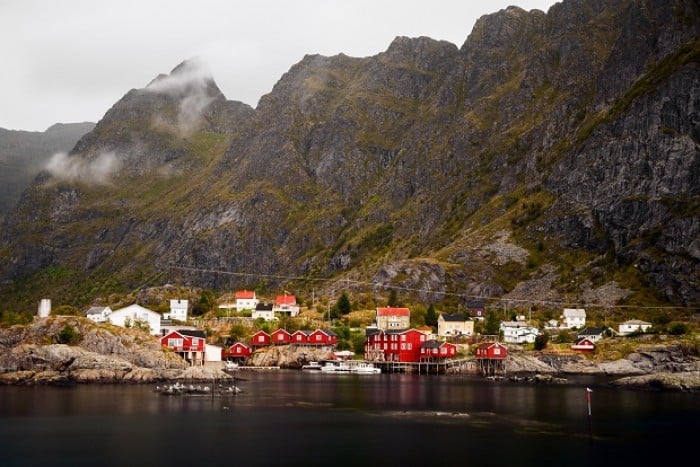 The far-flung Lofoten Islands offers driving opportunities through visually-appealing fishing villages backdropped by dominant mountains.
Lofoten National Tourist Route
Intrepid travellers seldom forget their first approach to the Lofoten Islands by ferry. Draped across the turbulent waters of the Norwegian Sea, far above the Arctic Circle,  this rare wilderness outpost gracefully expands its craggy shape against the sky, creating an image that surely remains imprinted in any traveller's mind.
Also read: 5 Best Road Trip Songs To Lose Yourself In
The islands' beauty is simply breathtaking; so just put on your virtual seat-belt and take the ultimate road journey to the mystical fjord land of Norway. The entire E10 from tip to toe of Lofoten is designated a National Tourist Route, a title bestowed only to the most scenic roads and the special quality of the Arctic light.
The route will take you on a drive through magnificent scenery and a vibrant coastal landscape as it is filled with dramatic craggy alpine peaks, white sandy beaches and fishing hamlets. Besides, in 2016, travellers can also enjoy Mother Nature's goodness from Lofoten Opera Hotel, a new low-rise twisty structure that nestles up against the astonishing coastline of the Lofoten archipelago.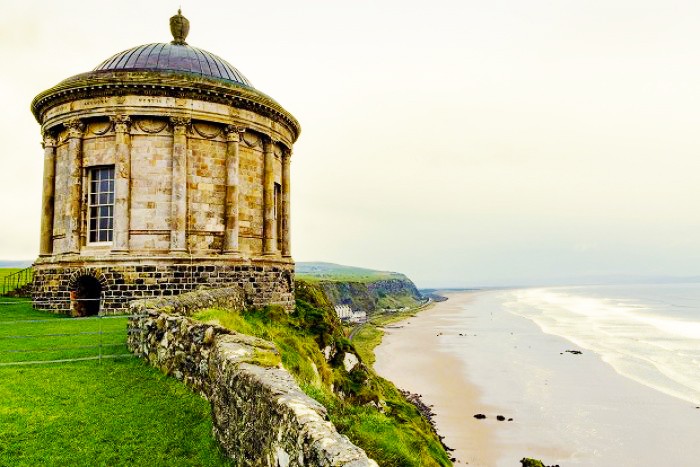 The landscapes in Northern Ireland evoke nostalgia for the medieval times. | Image credit: CC BY 2.0 (John.Purvis, 2015)
Northern Ireland
It's not difficult to see why Northern Ireland would make any Game of Thrones fan eager to pack their bags and venture on a new adventure especially as 2016 kicks off in high gear with a new season. With its forests, moorlands and mysterious mountains, this fantasy-inducing land will quickly reward you with both beautiful scenery and viscerally transport you to George R.R. Martin's world in seconds. To get your fair share of medieval fantasy epic action, head to Downhill Beach, one of the most iconic locations for the series.
Also read: Epic European Road Trips You Need to Take
Located on the Causeway Coast, this slice of heaven is home to a beautiful temple perched dramatically on a cliff.  For more legendary goodness, the hauntingly-enigmatic Dark Hedges forest along Bregagh Road is also a point of interest as it stands out with its enchanting, intertwining tree tunnels.  And to soak in the spectacular scenery of Northern Ireland, you can also hop on the GoT bus, let the drama unfold and experience surreal verdant fields, shimmering seas and jaw-dropping mountains.