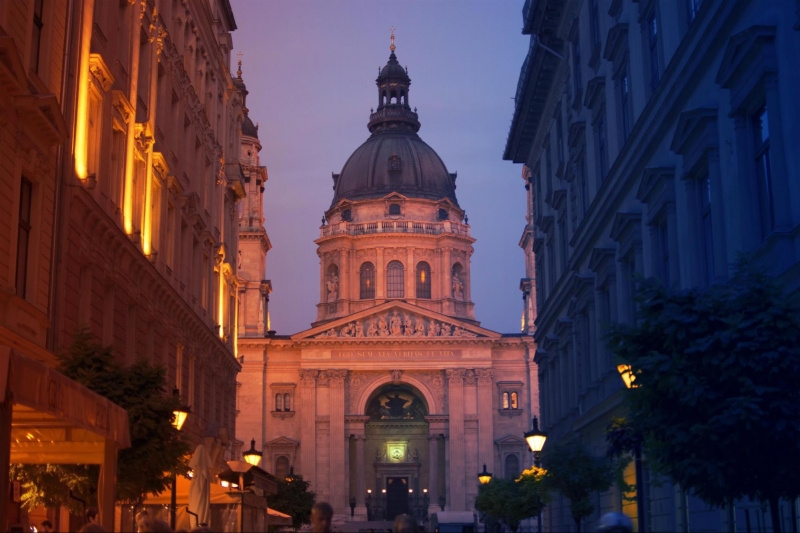 If you were to ask me anything about Budapest, I would emphasise one thing: stay for as long as you can.
This city is magnetic; it is packed with exciting activities, cheap alcohol and kind locals, and it boasts an electrifying nightlife and fascinating history with endless landmarks every step of the way. There is always something new to do each day in Budapest.
However, if you simply don't have more than a few days, make the best out of your short visit with our carefully-crafted 3D2N itinerary, with detailed suggestions on what to see, do and eat.
Be prepared for hours of walking and one hell of an adventure!
Day 1
In the day
Arrive in Budapest. Discover some of Europe's most vibrant hostel culture by booking a beautiful hostel such as Activity Hostel on the elegant Andrassy Street, or opt for luxury and comfort with hotels such as Sofitel or Hotel Gellért (the hotel with the famed Gellért baths) – whichever suits your budget and personal preference.
Head out for a Hungarian lunch downtown at popular VakVarjú Étterem on Paulay Ede street or Cirkusz Café on Dob street for a contemporary international/Hungarian meal. Both places offer wonderful Hungarian beef goulash, so do try this!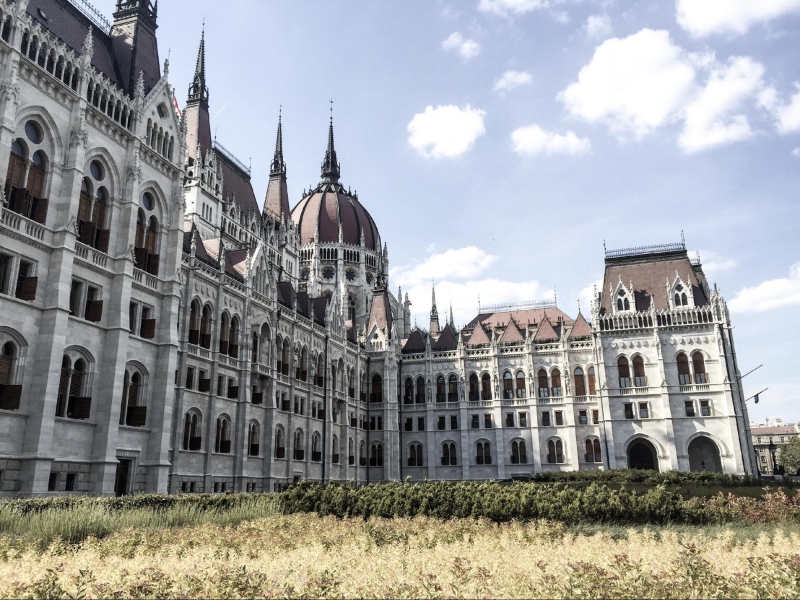 After lunch, head towards the magnificent Hungarian Parliament building, which is a must-see in Hungary for its majestic architecture. For around HUF 5200 (S$26), you can take a tour inside and view its opulence and interior décor.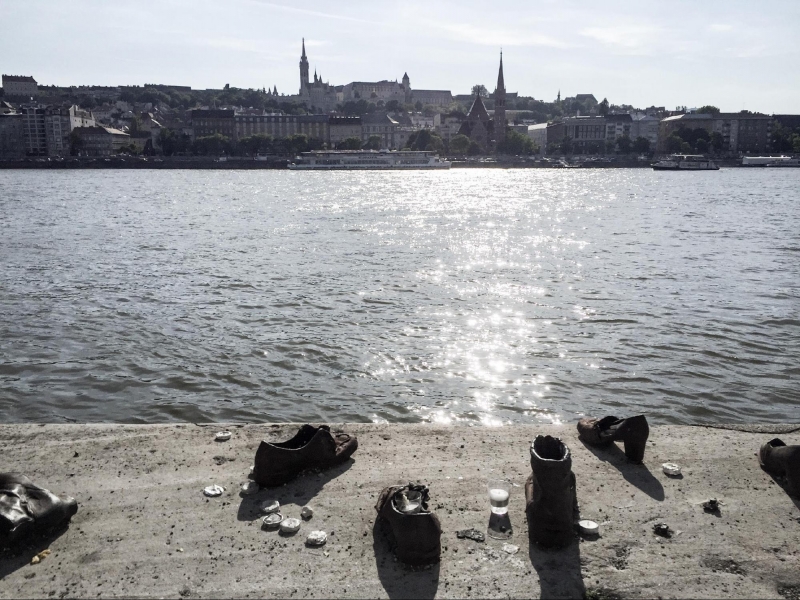 Afterwards, proceed to the left of the parliament. Facing the river you will find the haunting memorial, Shoes by the Danube. This memorial honours the Budapest Jews who were ordered to remove their shoes and then shot at the water's edge by the pro-Nazi party, Arrow Cross. Years ago, where you are standing, their bodies drifted away in the river.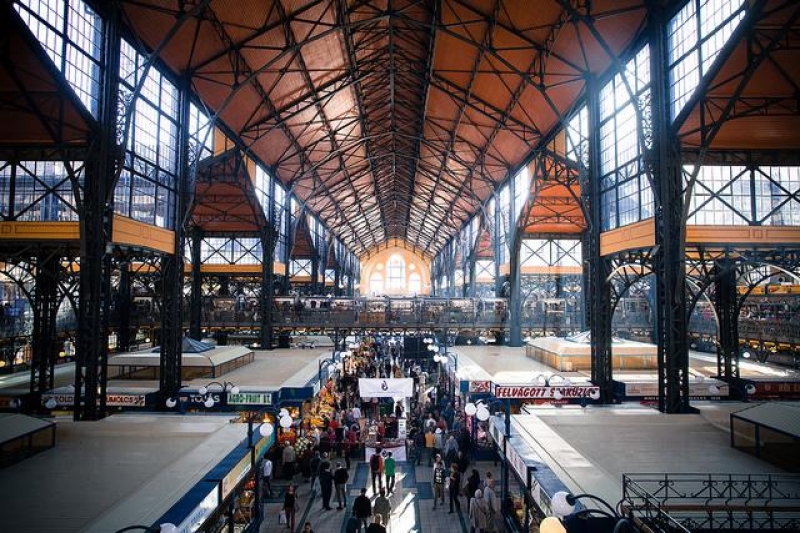 Continue your tour of Budapest by heading to the vibrant and bustling Great Market Hall next. Feast your eyes on an array of fresh fruits and vegetables, chocolates, paprika and many different kinds of souvenirs and Hungarian fashion items. Try out some affordable Hungarian cuisine like langos if you're feeling peckish. If you're looking to bring something home, local alcohol Unicum or Palinka (local alcohol made from fruits) make good choices as souvenirs.
On your way back towards the city centre, stroll along Vaci Street (the street right outside the entrance of the market) for great restaurants, waffle shops and most importantly – cheap and beautiful Hungarian souvenirs like handmade intricate boxes, crochet, candle holders and Rubix cubes (yes this was a Hungarian invention).
At night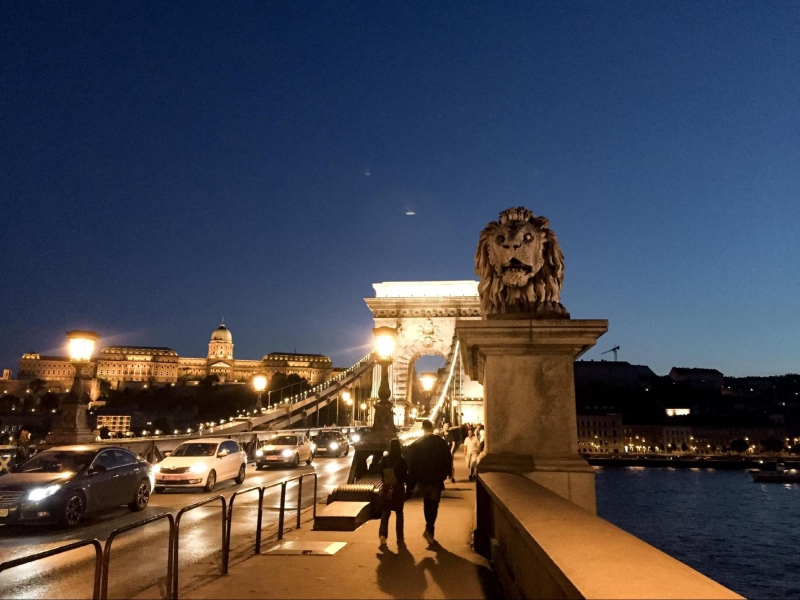 The night is forever young in Budapest. The incredible night scene awaits.
Walk across Chain Bridge and enjoy the sights at night and the Danube River that it sits over.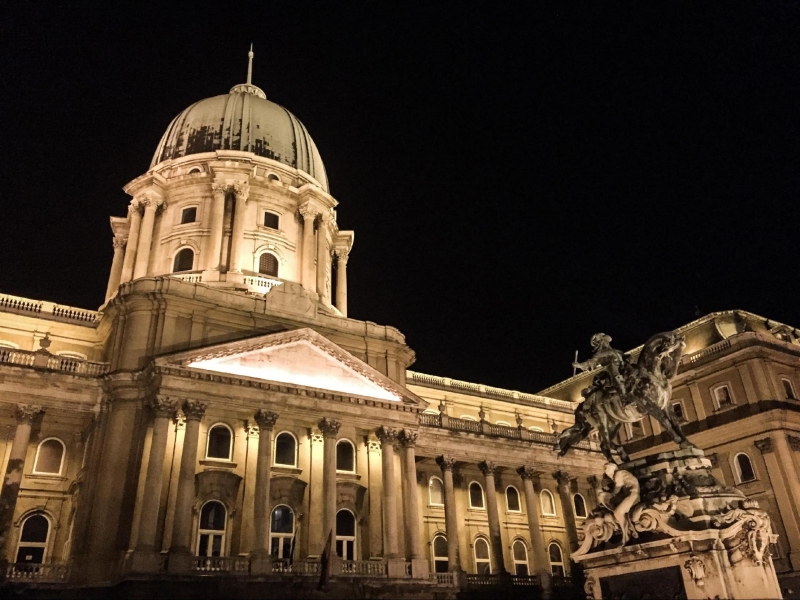 After Chain Bridge, you'll reach the other side of the river – Buda – where the Buda Castle is located. Head straight towards the castle and turn to your left up a winding path upwards to reach the top. The beautiful Buda Hill Funicular is an option, but the walk uphill along the paths and stairs is not taxing.
At the end of the path, you will find a modern, brassy structure that houses an elevator that can bring you to the top. There, you will have an amazing view of the opposite side of the river, Pest.
After the castle, proceed towards the left of the castle (on your right if you're facing the castle) to view the beautiful Matthias Church and Fisherman's Bastion. Looking across the river from the Fisherman's Bastion, you will be able to see the well-illuminated structure of the Hungarian Parliament.
Amidst your intense photo-taking session, don't forget to pause for a moment and take in the gorgeous sights. This is Budapest at night – easily one of the most incredible night sceneries in Europe.
Day 2
In the day
Want to make the most out of your precious few hours, but feeling lazy to do research ahead of time? Join some of Budapest's awesome free walking tours that will bring you to the city's historical landmarks while providing a short history course on Hungary. For those who are keen on photography or art, join the alternative free walking tour that will show you Budapest's exciting graffiti scene.
Otherwise, continue on your own tour of Budapest, starting with the beautiful St Stephen's Basilica.
The St Stephen's Basilica is the tallest building in Budapest, together with the Hungarian Parliament. For a small fee, you can enter the basilica and bear witness to its majestic architecture.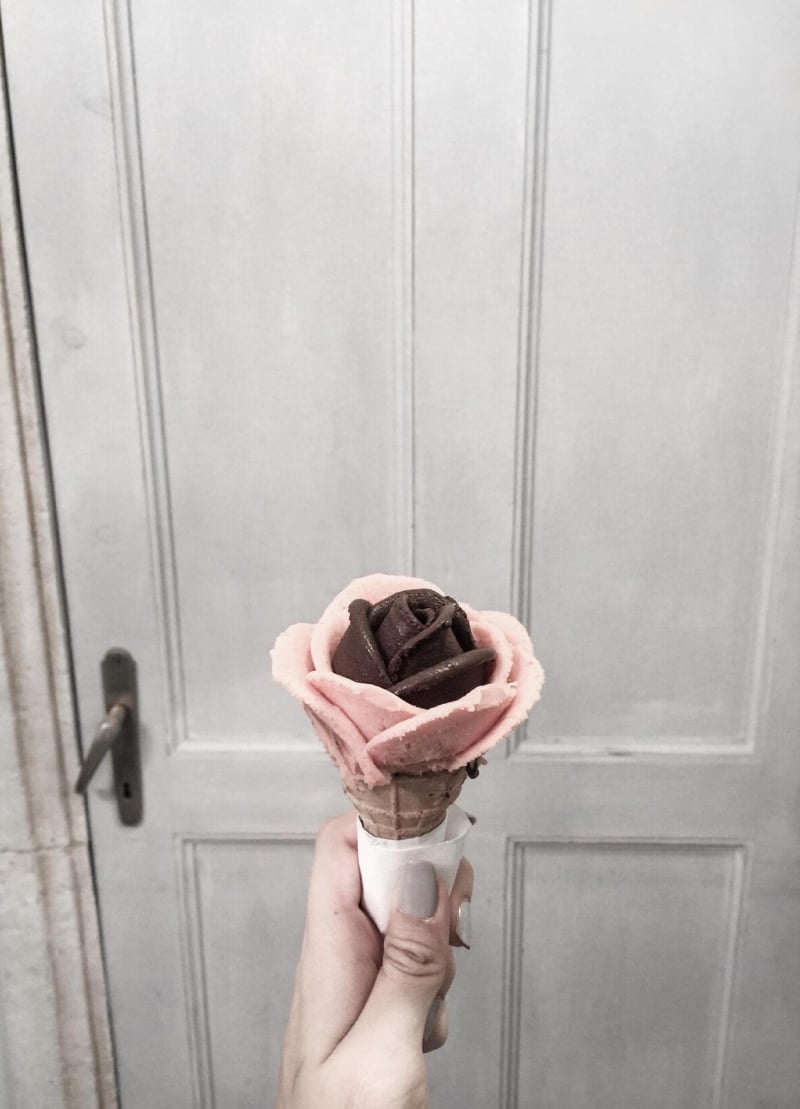 In the immediate vicinity of the Basilica is Gelato Rosa, a famous gelato shop that serves delicious gelato in the form of an elegant rose – petals and all. Insta-worthy for sure! They have two outlets within 50 metres of each other, so pick one!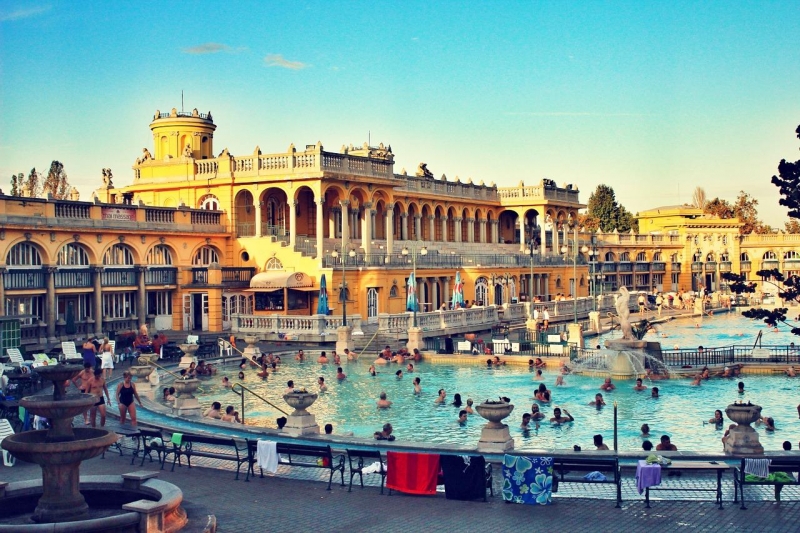 In the evening, enjoy a truly local experience by taking a dip in Hungary's famed baths, such as the Szechenyi Bath. Spend a couple hours there and indulge in all the facilities in the bath. This is one of the best places to soak up (pun intended) the atmosphere in Budapest.
At night
Your visit to Budapest will be incomplete without experiencing Budapest's unique ruin pub scene. Head to the famed Szimpla Kert for awesome music, food and people from all over the world.
If you're itching to dance, head to Instant (Ruin Pub Budapest) for free entry to a whopping 26 rooms. Let your hair down and dance the night away in Budapest!
Day 3
In the day
On your final day here, take a history lesson at the highly interactive museum, House of Terror, along Andrassy street.
After the museum visit, head for a healthy lunch at the beautiful Eco Cafe just a couple doors down. Their toasted sandwiches are tasty and their coffee's fragrant and strong!
Afterwards, head to Heroes Square and proceed towards the gorgeous Vajdahunyad Castle. There are plenty of grassy spots in the castle compound – so bring a fruit picnic with you if you'd like!
What kind of tour would be complete without a bit of shopping, or at least window shopping? Head to the Fashion Street and Vaci Street for the affordable European brands like Bershka, Pull&Bear and Stradivarius (which are significantly cheaper than in Asia) for the most up-to-date fashion trends that won't burn a hole in your pockets.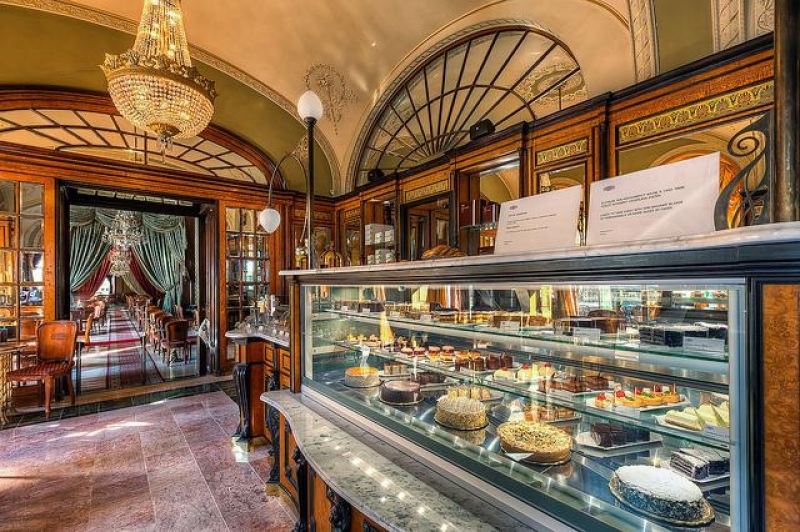 Need a break from shopping? Head to the elegant Gerbeard Café for a coffee break and be spoilt for choice with an array of amazing desserts.
If you're craving for a true blue gastronomic experience in Budapest, head straight to Comme Chez Soi just opposite the huge McDonalds on Vaci Street. This is Budapest's top-rated restaurant for many reasons. This place serves excellent meals with generous portions at a very affordable price tag – and service here is nothing short of excellent. Just be sure to make a reservation beforehand, as this cosy place is often full.
This would be the perfect setting to eat like a king on your last day in Budapest.
Also read: 7 Reasons to Visit Romania Instead of The Usual European Destinations
Now, you'll be leaving Budapest with hardly any regrets – just perhaps itching to return here very soon. Til' next time!