Situated north of Sydney, the Hunter Valley is Australia's oldest and most famous wine region. While wine lovers come from all over the world just to have a taste of the region's cultivated wines, cheeses and other local organic produce, the region is also rich in culture, history and chock-full of things to see and do for any kind of traveller.
A mere three-hour train ride from Sydney, you'll have the best of both worlds. Be enthralled by the breathtaking landscapes and scenic gardens, indulge in scrumptious dishes made with fresh, local produce or take a leap of faith out of a plane – the possibilities are endless.
Here's why you need to take a train out of Sydney to Hunter Valley.
1. Cavort about this wine paradise and appreciate its spectrum of fine wines

Hunter Valley is one of the world's most renowned wine regions, boasting over 150 wineries and countless accolades. Critics sing nothing but praises of the region's wines, produced with the finest grapes that the vineyards have to offer.
Savour these phenomenal wines on a wine tour at one of the many vineyards in the Hunter Valley or be intrigued by the process of winemaking at the Hunter Wine Theatre and vineyard inspections. 
Tulloch Wines also offers a series of curated and enhanced wine tastings. Learn about the harmonies between the flavours of wine and chocolate or test the sensitivity of your taste buds as you journey through their wine cellar.
For an even more titillating wine tasting experience, visit Peterson House, a specialist producer of sparkling wines. Savour your glass of bubbly with a cheese or oyster platter at their Oyster Bar, as you admire the picturesque surroundings.
Speaking of specialist wine producers, Drayton's Family Wines, which has over 160 years of winemaking excellence under their belt, also carries limited batches of ultra-premium wines that are made from the fruit of Drayton's oldest vines under highly-specific conditions.
And to view the largest collection of boutique wines in the Hunter Valley, Calais Estate Wines is well worth the visit as well. A family-owned winery, be treated to warm hospitality and great wines, set against a scenic backdrop. And don't leave without a souvenir from their vintage homeware boutique while you're there!
2. Immerse yourself in the stunning landscapes with exhilarating activities!
Given the vast landscapes of the Hunter Valley, exploring all that it has to offer on foot might prove to be an impossible endeavour. To explore the terrain more easily, opt for a Segway tour that will bring you through an old Shiraz vineyard, to the world famous McGuigan's vineyard and provide spectacular views of the Brokenback Mountain Range. Make sure to look out for the adorable wildlife roaming about during your tour including kangaroos, foxes and perhaps even the native wombat! Or if you'd prefer to slow it down, travel at nature's pace through the vineyards on horseback to admire breathtaking views of the range as well.
For an even more exhilarating experience, try a hot air balloon ride or scenic helicopter ride that will have you soaring over the region at breath-taking heights and gaping at the extraordinary view. You can even learn how to fly the helicopter yourself with Hunter Valley Helicopters. Daredevils may choose to skydive as a heart-stopping way of getting a panoramic view of the region.
If you're travelling in a group, push the limits in a go-karting race and if you visit in early November, you may also catch the annual Bitter and Twisted Beer Festival (3 and 4 Nov 2018) which offers a fantastic mix of beer, food and fun!
3. Luxuriate in mouthwatering nosh made only with the freshest produce
Drool over Hunter Valley's amazingly fresh local produce at a weekend farmers' market like the Harvest Market, that takes place every Saturday, or the Kurri Kurri Farmers Market, that happens every second Saturday of the month. Go one step further by taking a cooking class at Lovedale to transform your fresh harvest into a delectable meal. Not one for cooking? Just head over to the popular Nana Kerr's Kitchen to get some organic local grub in your belly!
Hunter Valley is also well-known for their cheese so don't miss the opportunity to attend a cheese tasting session at Hunter Valley Smelly Cheese Shop or Two Fat Blokes Euro-Deli Cafe. Sample a wide array of fine cheeses and maybe even bring some home! Hardcore cheese lovers can also follow a cheese tasting trail or learn about the cheese-making process. Hunter Valley Cheese Factory even offers a cheesemaking tutorial so you can learn the art of making your own cheese at home.
Those with a sweet tooth may want to make a trip to Sabor in the Hunter for sinful, mind blowing desserts in a relaxed environment. The kids will love the candy-making workshop at Hunter Valley Resort and even the adults can join in on the fun by adding a cheeky splash of alcohol to their confections to make their own fantasy dessert.
You can also go for beer tasting at one of Hunter Valley's award-winning breweries like Hope Estate, or go on an ale trail that will take you through seven breweries including Hunter Beer Co., the valley's first ever brewery. Go to Matilda Bay Brewhouse for dinner, Pokolbin's first boutique brewhouse, where you can tantalise your palate with their Beer Tasting Paddle of 12 house craft beers. The only certified organic distillery in the Hunter Valley, Hunter Distillery is also worth the visit to sample their top shelf spirits, including vodkas, liqueurs, schnapps and their award-winning Copperwave Distilled Gin.
With excellent brews and wines in one hand and a smorgasbord of culinary delights in the other, bring your appetite and Hunter Valley will not disappoint.   
4. Delight and enrich the kids with fun family activities
Even though it is a wine-centred region, Hunter Valley is by no means an adults-only play area. In fact, there are tons of engaging activities that the children will love!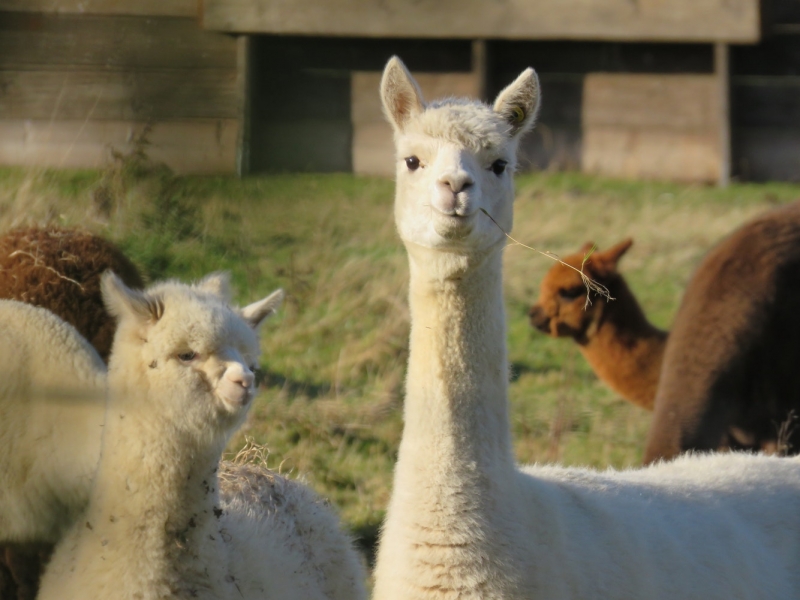 Want to experience the country life? Opt for a farmstay at Starline Alpacas Farmstay Resort for a personal encounter with some fuzzy animals. Or treat the family to enchanting views of purple lavender fields at Little Valley Farm, a farm that not only grows lavenders, but also breeds alpacas, produces their own garlic, and rears bees. Pick a farm experience suited to your family's style and get the experience of a lifetime!
Putting a more educational spin on the farms in Hunter Valley is Where Pigs Fly, a sanctuary for abused farm animals. Heart warming and informative, bring your young ones to learn more about the ethics of animal care.
Remember to bring the kids to Hunter Valley Zoo as well, where they can feed some cute and adorable animals, and take part in interactive exhibits!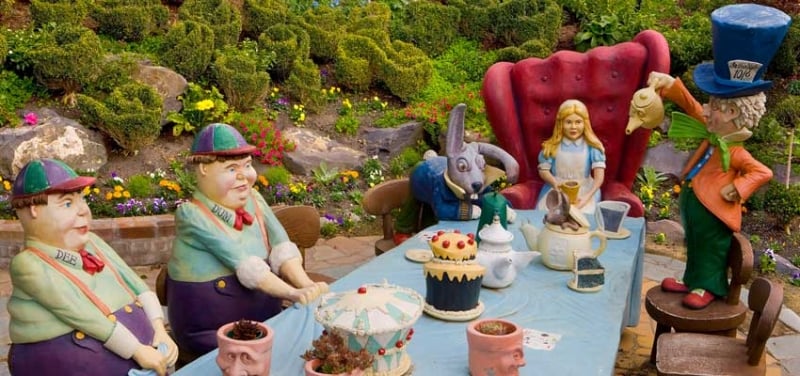 Kids and adults will also love the Hunter Valley Gardens, which features a myriad of different garden themes from the Italian Grotto to the Indian Garden. The Storybook Garden is a timeless favourite with a staggering expanse of immaculately cultivated greenery and beautiful flowers. Visiting the Hunter Valley at the right time of the year will also allow you to catch the beautiful Spring Festival of Flowers (from 1 to 30 Sep 2018) and the Christmas Lights Spectacular (from 2 Nov 2018 to 26 Jan 2019), both riveting displays in their own right.
5. Be awed by art against the unique and scenic backdrop of Hunter Valley
How often do you get the chance to watch Shania Twain belt out one of her iconic hits, flanked by impressive vineyard columns, or an opera staged with Hunter Valley's majestic landscape as the backdrop? Seize the opportunity to watch a concert, like Jazz in the Vineyards, or attend one of the many music festivals, such as Wollombi Music Festival, that are held in the lovely surroundings of Hunter Valley.
If you're planning to make a trip in November, be sure to catch the annual Sculpture in the Vineyards exhibition (2 – 18 Nov 2018), featuring outdoor works of art by Australian artists and set in the scenic valley.
Getting to Hunter Valley by Train
One of the most common and popular ways to get to Hunter Valley from Sydney is to self-drive. 
Say goodbye to getting lost or struggling to navigate while driving and still trying to take in the wonderful sights of Sydney's surrounds. Instead, sit back, relax and pay full attention to the captivating scenery through the large panoramic windows of an express train. Just a 3-hour journey with only seven stops, take an express train from Sydney Central station to Singleton Railway station, and includes direct transfers from Singleton to Hunter Valley Resort.
Settle into your reserved seating on the train and enjoy your journey to the Hunter Valley with a peace of mind. For those travelling with young kids or infants, the train is also mobility-friendly with ramps, is fully equipped with toilets and a host of other features as well for a comfortable commute. Additionally, children under the age of three travel for free and all trains come equipped with a baby changing table. There's even a café in the train just in case you and the kids get peckish during the journey! Here's an itinerary for your consideration!
Day 1: Flight to Sydney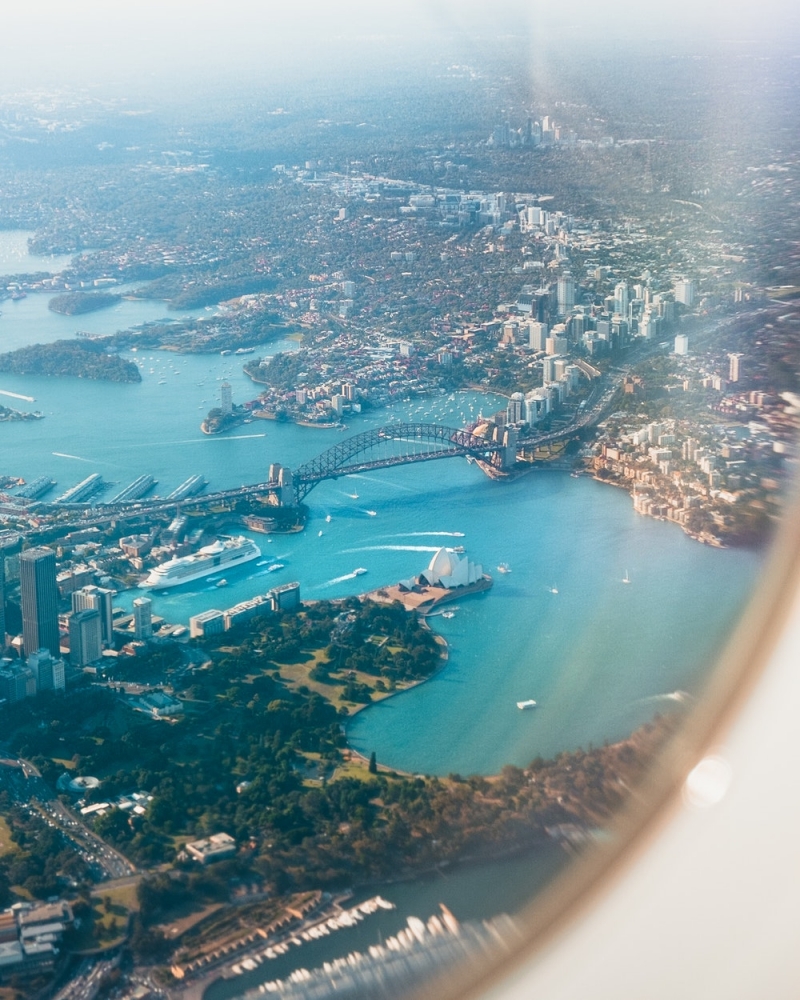 Take an overnight flight to the vibrant city of Sydney.
Day 2: Sydney's quaint neighbourhoods, local markets and Darling Harbour
After arriving in Sydney, spend a day wandering around and exploring at your leisure. In a city that is acclaimed for its numerous quaint cafes and local art, take the chance to go cafe hopping or art hunting around Surry Hills or Newtown.
The daily Sydney Fish Market is also not to be missed. Carrying a wide variety of seafood, you can feast on fresh seafood at the wharf, while soaking in breathtaking views! While you're there, be sure to check out the weekend markets that carry fresh local produce, homemade treats, handicrafts, local art and much more.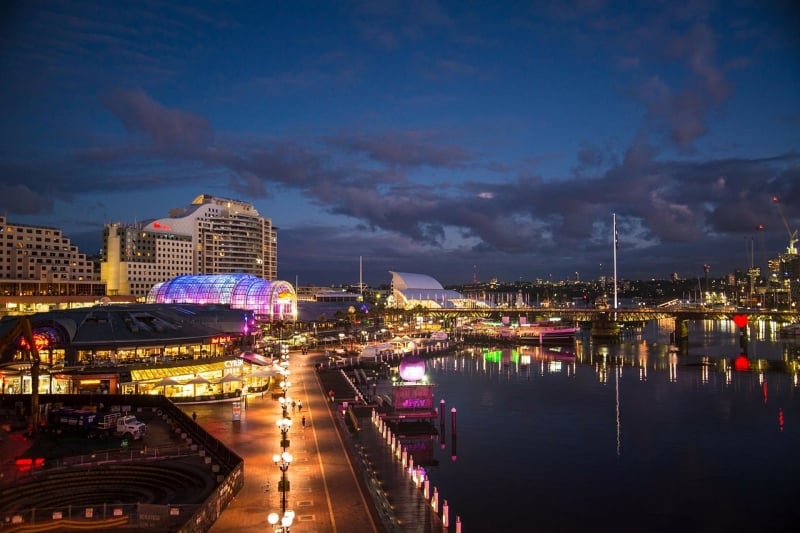 Darling Harbour also offers a wide range of activities for the whole family, ranging from exhibitions to rides on the ferris wheel. You may also want to take the famous Manly Ferry to Manly Wharf to spend a relaxing afternoon there!
Day 3: Exploring Hunter Valley and Hunter Wine Theatre
Take the 3-hour express train, with only 7 stops, to Hunter Valley and visit the Hunter Wine Theatre to learn about the process of winemaking. After which, take your pick of the numerous activities available in Hunter Valley – such as segway tours, horse riding, cycling through the vineyards and even kangaroo spotting –  before ending your day with dinner at Matilda Bay Brewhouse.
Day 4: Amazing wines and sprawling vineyards in Hunter Valley
After a sumptuous buffet breakfast, go for an onsite vineyard inspection followed by a wine tasting session held by the resort's own cellar master. Take the train and arrive back in Sydney by evening.
Day 5: Amazing wildlife, adventure in the sand dunes and relaxing cruises
The Grand Blue Mountains tour takes you to the Waradah Aboriginal Centre for a look into Australia's cultural history. Have lunch and unlimited rides at Scenic World for unending fun and get a chance to see some of Australia's native wildlife at the Featherdale Wildlife Park. Sip on a complimentary drink on the Paramatta River Cruise which concludes at Darling Harbour or Circular Quay where you may spend the rest of your evening!
On the Port Stephens, Wildlife, Dunes & Dolphins tour, travel over the lovely Hawkesbury River, interact with wildlife at the Australian Reptile Park and visit Port Stephens and its waterways. The cruise will bring you to see wild dolphins in their natural environment and give you a try at boom netting! Experience the thrill of sand boarding across the towering dunes and a 4WD adventure before the tour concludes.
Day 6: Embark on a city tour of Sydney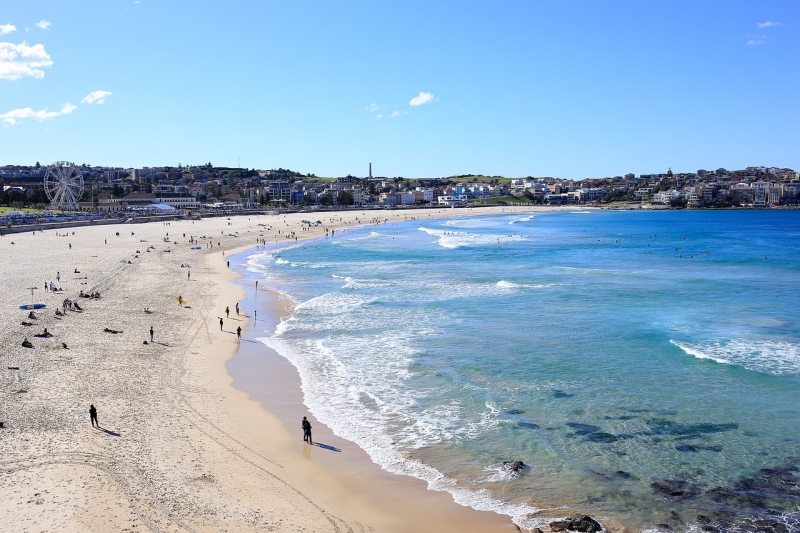 Follow a Sydney City Tour that includes the famous Bondi Beach in the morning and continue to explore and appreciate the city on your own in the afternoon.
Day 7: Last day in Sydney

Squeeze in some last minute shopping, eating or chilling before it's time to head back to Singapore!
Sydney and its surrounds present a fantastic range of activities, a sumptuous array of local produce, wines and beers that are far too tempting to pass up! See you there soon!