If you're reading this, travelling to Australia is probably on your bucket list. With its breathtaking beaches, natural wonders, modern cities and delightful people, how could it not be? But perhaps you still haven't gotten around to making this dream come true because you've heard that a visit there can cost a lot more than your average destination.
What if we tell you that making that trip to the Land Down Under isn't all that expensive? It's time to UnDiscover Australia from the way you thought you knew. If you do enough research and know where to look, you'll find that it's not all that hard to keep your budget healthy and net amazing savings for your trip to Australia. 
Lucky for you, we did all the work! Keep reading, and you'll be well on your way to finally booking that dream flight!
1. Off-peak season rates are more reasonable
To avoid paying more than what you're getting, it's best to plan your trip away from Australia's peak tourist season. Summertime, taking place from December to February, is when you're most likely to run into heavy competition when booking your flights and accommodations. (In other words, rates are higher in lieu of the heightened demand, too.)
With that said, you'll want to make your highly anticipated trip in the fall (March to May), or in the winter (June to August). Winter, in particular, is Australia's off-peak season — and it's actually a great time to visit, too! While it'll be snowing in the highland regions of New South Wales, Victoria, and Tasmania, you'll still be able to hit the beach, along with Australia's deserts and waterfalls. As a matter of fact, you'll get to enjoy cooler temperatures and less crowds!
Also read: Blooms, Deserts and Snow All at Once: Australia's Phenomenal Winter is a Must to Experience!
In addition, hotels offer their lowest prices in June, making Australia's winter season an even more attractive option. Airbnbs, on the other hand, are also an ideal alternative — and we're not talking about shoebox apartments and budget hostels, either. Without having to skimp on little luxuries, you'll still be able to snag pretty good deals on quality accommodations.
2. SGD-to-AUD exchange rates are favourable
If you haven't already heard, the Singapore dollar is close to the highest it's been against the Australian dollar in years. As of writing, the Australian dollar is at 0.94 against the Singapore dollar. In other words, S$1 will get you a little over $AU1! 
Given that, now's an ideal time as any to start planning your trip — and start switching out your Singapore dollars for Australian dollars. You'll literally be getting more out of every dollar for everything you spend on in Australia.
Better head to the money changer before the news catch on and queues start forming!
3. Australia's hidden gems don't come with a hefty price tag — or sometimes, no price tag at all
Everyone wants to visit Australia's big-name tourist spots — so it shouldn't come as a surprise that experiences at those places can get pretty expensive. But don't forget this: Australia has way more to offer than its famous beaches. In fact, you'll find a lot of hidden gems all across the continent, each one as breathtaking as the last. And even better? Paying them a visit also means paying much less than visiting more in-demand tourist sights!
Up in the Northern Territory, the Outback meets the tropics in stunning Katherine. A three-hour drive from Darwin, this under-the-radar spot is home to lots of interesting sights: the Jatbula Trail (one of the world's best bushwalks), the limestone Cutta Cutta Caves, and the relaxing Katherine Hot Springs. Tour rates start from only A$25 for adults!
At the top of the list, the Nitmiluk Gorge (also known as the Katherine Gorge) is Katherine's most highly revered sight. At this stunning body of water, you can swim, canoe (and spot hidden waterfalls!), or go on a cruise. You can also enjoy an amazing bird's eye view by taking a clear-nosed helicopter ride!
The Gippsland Lakes make up the largest waterway system in Victoria — a 600-square kilometre network of lakes, marshes, and lagoons. A haven for biodiversity, you can look out for many bird species, koalas and rare dolphins. In fact, the lakes are home to a population of endangered Burrunan dolphins, which you can spot playing in the water from the beach or a boat.
For those seeking something more active, go swimming or fishing in pristine waters right by white sand beaches, or take a cool dip in stunning waterfalls like Agnes Falls, Toorongo and Amphitheatre Falls. You can even go on a cruise, with meals included! A trip to the Gippsland Lakes also makes the perfect opportunity to visit Ninety-Mile Beach — one of the world's most unspoilt beaches that seems to go on without end.
Hutt Lagoon is one of Western Australia's underrated gems. This breathtaking natural wonder will mesmerise you with its changing colours — the lagoon is sometimes bubblegum pink, other times lilac, and occasionally even turns red! Regardless of colour, however, the best time to come see this interesting sight is either mid-morning, or sundown. So, make sure to plan your trip accordingly!
To maximise your visit, make the drive to Kalbarri National Park, where colourful wildflowers are growing in abundance! Take your pick of adventures ranging from bush walking, gorge hiking to canoeing. Making your way through the national park, you'll find yourself at Nature's Window, a rock formation that doubles as a natural frame for the striking landscape view of the canyons and river below. 
For all the stunning spectacles of nature that you'll come across in the expanse of Kalbarri, a visit only costs a standard National Park entry fee of A$13 — not per pax, but per car (up to 12 occupants)!
Contrary to popular belief, you can easily visit these top attractions of Western Australia and more under five days! The best part? Enjoying these unique sights is absolutely free!
Also read: In 12 Photos: Why Western Australia's Hidden Gems are Worth Exploring on Your Next Trip
4. Self-guided tours won't cost you an arm and a leg
Heard that going on a guided tour is the best way to explore Australia? Truth be told, some destinations are better explored on your own. Thankfully, Australia is pretty easy to navigate! Not only that, self-guided tours are oftentimes cheaper as well, even if you account for self-drive expenses like car rental and petrol. The costs are even lower if you carpool!
Of course, there are the fun and free attractions you can enjoy: beaches, the Sydney Opera House, and Royal Botanic Garden are just some prime examples. But don't forget that you aren't just limited to those in and around the cities — you can (and should) do a little more exploring, too!
The Great Beach Drive is one of the most worthwhile road trips you can take around Australia. At your first stop, Rainbow Beach, explore the seaside town's colourful sand cliffs, and end the day with cocktails at sunset. Stay for a night, and get up early and head to the Carlos Sand Blow — a gorgeous moonscape that offers unforgettable sunrise views! 
Afterward, make sure to visit Fraser Island — the largest sand island in the world. Vehicle permits cost about A$52, but these will give you access for up to a whole month. At this UNESCO World Heritage Site, you can wander through the famous 75-Mile Beach, stunning rainforests, dune lakes, and freshwater creeks!
A 2.5-hour drive from Cairns, the Daintree Rainforest is one of Australia's greatest natural treasures. This beautiful, lush forest actually inspired the landscape from the 2009 movie Avatar! 
The A$35 admission fee (which includes free re-entry for seven days) grants you access to the Canopy Tower, aerial walkways, trails, and stunning viewing platforms. For a little extra, you can join a river cruise along the Daintree River, enjoy the view from a zip-line, or swim in the Mossman Gorge! Lastly, make sure to visit Cape Tribulation — a breathtaking ecotourism destination where the rainforest meets the Great Barrier Reef.
The four-kilometre Bondi to Bronte Coastal Walk presents the perfect opportunity to experience some of Sydney's most stunning beaches. Surfing at Bondi Beach is a must, especially if you're a beach boy (or girl)! 
If you can, choose to come by on a Saturday, and visit the Bondi Farmers Market — The Raclette Shack's cheese sandwiches alone are worth the trip! In Tamarama, go surfing, sunbathing, or treat yourself to a picnic. Or better yet, take advantage of their free electric barbecues, and have a meal with a view! Along the Coastal Walk, you'll also get to enjoy Bondi and Bronte's turquoise ocean pools — and even better, entrance is free!
You know what else is free? Returning to the Bondi Beach to Tamarama Beach Coastal Walk for its 23rd annual edition, Sculpture by the Sea is the world's largest free public sculpture exhibition, lining the 2km-long trail with over 100 sculptures by local and international artists!
Also read: Road Trippin' Western Australia: 7 Places You Must Add to Your Self-Drive Itinerary
5. The once-in-a-lifetime experiences are worth every penny, and more
Besides your usual surfing and sunbathing at the beach, Australia also offers invaluable experiences you won't get anywhere else. And for those, you'll certainly be getting your money's worth!
In South Australia's Eyre Peninsula, drive down the road that splits between the Insta-famous pink Lake MacDonnell and its neighbouring lake and blue-green hues, which will no doubt leave you breathless. Make your way to the end of the road, and you'll find yourself at Cactus Beach — a hidden spot that happens to be Australia's surfing mecca! Then, make a stop at the small town of Penong, best known for its charming windmills.
Did you know that Australia offers some of the best views of the Aurora Australis? Just as bucket list-worthy as its northern counterpart, the Southern Lights can be seen from Victoria's seaside towns as well as Tasmania at night.
While you'll be able to witness them almost anywhere in Tasmania, Mount Wellington, the South Arm Peninsula, and Cradle Mountain-Lake St. Clair National Park are some of the best spots for unobstructed views of the aurora. 
For the best chance at a sighting of the natural phenomenon, take your trip in the winter, around July!
Also read: When and Where to See the Southern Lights in Australia and New Zealand
How could anyone think that Australia isn't a foodie destination? Make the most out of your trips to Australia's beachside towns by taking every chance you can to enjoy the freshest seafood. 
Located on the eastern coast of Tasmania, Saffire Freycinet and the Freycinet Marine Farm both offer a priceless ocean-to-plate dining experience you won't want to miss. It's not everyday you can pick your own oysters from the sea, and enjoy them shortly afterwards! What's more, getting them this fresh means you skip overhead costs like transport and storage!
At the end of your trip, eating oysters will never be the same again.
Also read: 10 Unique Food Experiences in Australia That You Need to Try in Your Lifetime
6. You can enjoy free Wi-Fi around Australia's major cities
Data roaming charges tend to burn a big hole in your travel fund, especially when you travel to places where network coverage is limited! Thankfully, there are lots of free Wi-Fi zones in Australia, especially around public spaces in major cities.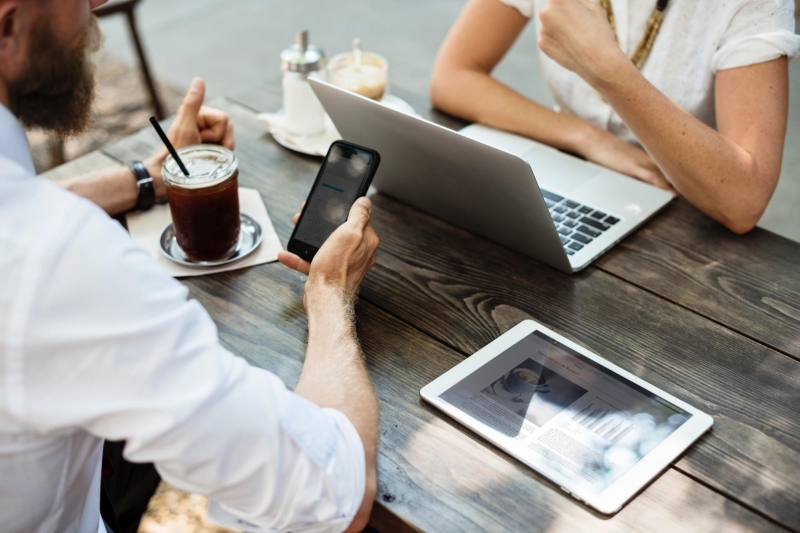 Airports, malls, cafes, and fast food restaurants are just some examples of places where you can enjoy free Wi-Fi in Australia. Simple as it may sound, it's definitely something you'll want to take advantage of — that way, you'll only need to splurge on data roaming during emergencies. Not to mention, you can upload posts and Stories to your 'gram in real time without a tinge of guilt!
7. Local public transportation is convenient and affordable
If you're not keen on self-drives, one great thing about travelling in Australia is their excellent public transportation system. Safe, comfortable, and well-maintained, their efficient system is one you should take advantage of when travelling within a busy city. As you've probably heard, parking fees in major cities can get very pricey!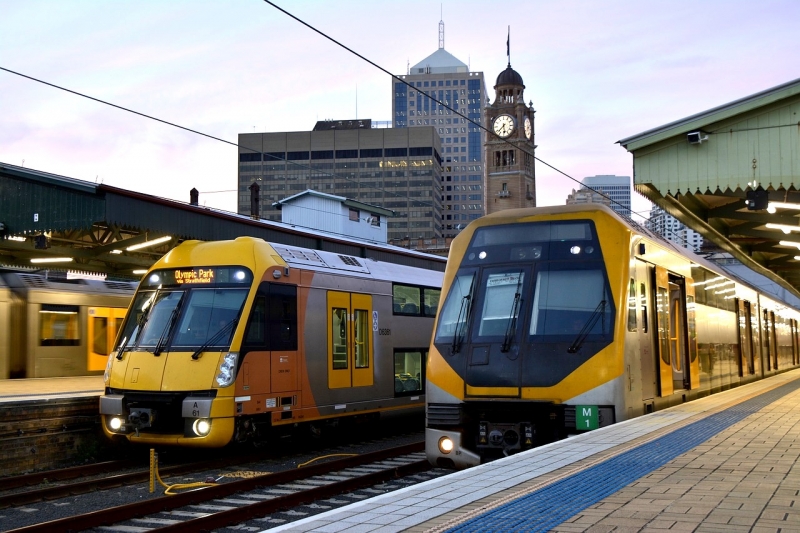 No doubt you'll get the hang of getting around the city via their buses, trams, and light rails in no time. (If you don't mind splurging a little, you can call for a taxi or an Uber, too!) Trains, ferries, and domestic airlines are also available for longer-distance travels. 
8. It's not impossible to get a good deal on a car rental
When crossing borders or going on trips to Australia's less connected areas, however, opting for a car rental can be a better and more cost-efficient option — especially if you're travelling with a group. For country regions especially, renting a four-wheel drive is a must.
Rates start at about A$25 per day, plus a safety deposit and additional insurance fee. Drivers should be at least 21 years old; additional fees, however, are applicable for drivers under the age of 24. Drivers also should have an English-language driver's photo licence. Keep in mind that driving without a seatbelt is illegal — and so is using your mobile phone while driving!
Tips for getting a good car rental deal:
Check out the rates of

Australia's most popular car rental companies, such as Hertz.

Look out for deals, promotions and discounts.

Book as early as possible to secure the vehicle and the dates you want.
Go on an adventure to the lesser-known parts of Australia and find wonders at every corner.
To make your exploration easier, rent a car with Hertz for four days or more and enjoy A$25 off! What's more, you can earn Frequent Flyer Miles while you're at it.
Simply make your booking before 31 July 2019 and you can pick up your car any time this year.
Terms and conditions apply.
Also read: UnDiscover Australia: 5 Experiences That are Unfamiliar, Unusual, & UNREAL
Now that you're equipped with all these tips, a trip to Oz that doesn't break the bank is much closer to reality than you think.
For more information, please visit Tourism Australia's official website, Facebook, Instagram, Twitter, and YouTube.
---
Brought to you by Tourism Australia.