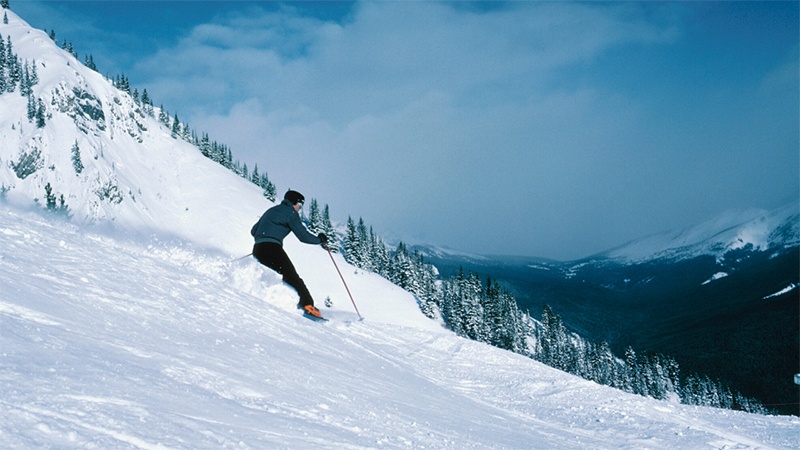 Winter holidays in Canada are more than just about going down ski slopes. If you choose the right resort, you'll find yourself with more than enough activities to keep you entertained – on and off the slopes. If you are a non-skier or have a one in your group, there is still lots on offer to ensure your winter holiday in Canada is one to remember.
If you aren't sure where to head off to on your winter holiday, then take a look at our top choice of unforgettable skiing holiday resorts in Canada and why you should also consider taking a private jet to your choice of destination.
Also Read: My Experience Driving through Cape Breton, Canada
Unforgettable Skiing Holidays: Alberta, Canada
Alberta is host to fabulous terrain. A number of the best ski resorts in Canada are here. Located within the Canadian Rockies, here you will find several phenomenal winter resorts that have spectacular views of the mountain range and excellent ski facilities.
Here are some unforgettable places to ski in Alberta.
Nakiska Ski Resort
Nakiska is in the Kananaskis country within the province of Alberta. It's approximately 84km from Calgary. The ski resort is on the eastern face of the southern end of Mount Allan. There are 64 trails and 4 chair lifts. The longest run is 3.4km from a lift-served elevation of 2,258m down to 1,479m. There is sadly no on-mountain accommodation here, but the resort does benefit from Olympic length runs, groomed slopes, it's incredibly family-friendly and its the closest mountain to Calgary.
Marmot Basin Ski Resort
Marmot Basic has a great mix of Ski Terrain, Short lift lines, Natural and astounding dry snow. It can sometimes get lesser snowfall than other resorts in Alberta, but makes up for it by being set in a beautiful, remote location with fantastic scenery.
Banff Sunshine
Canada's first ski resort and one of three in the Banff National Park, Banff Sunshine ski resort has some of Canada's highest peaks and one of the longest ski seasons in the world.
From way up high, above the tree's and bustling resort village, you can enjoy panoramic views of the Rocky Mountains and then ski on one! Banff Sunshine resort is also famous for its freeride Delerium Drive, but it's not for the faint-hearted!
Lake Louise Ski Resort
Also located in the Banff national park is the Lake Louise ski resort. This resort is probably one of the most well known and best-equipped resorts. With more than 4,200 acres to ski on, you can experience multiple ski conditions from steeps to chutes and many groomed runs to practice your runs. Lake Louise can also be enjoyed as a family, and it's a great place to learn to ski if you've never skied before.
Unforgettable Skiing Holidays: British Columbia, Canada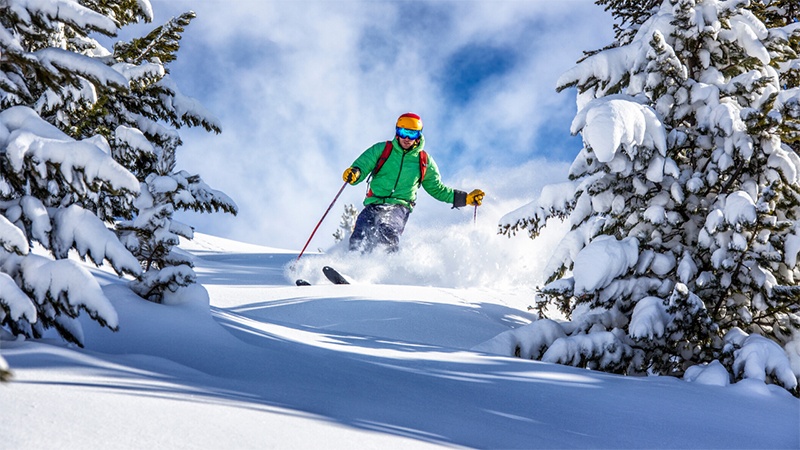 There are 13 major ski resorts in British Columbia and more than 55 resorts in total. Along with fantastic snow and varied terrain, this makes British Columbia one of the worlds best skiing holiday destinations in Canada. Some of the best resorts in Canada are:
Whistler Blackcomb
A vast ski resort that spans more than 8,000 acres and serves two mountains that are serviced by 36 lifts, the resort of Whistler Blackcomb is a beast. Its lifts can carry more than 60,000 people per hour and it's located less than two hours from the airport by car.
Whistler Blackcomb has hosted several major ski events including hosting official events during the 2010 winter Olympics. More than half of the ski slopes here are for intermediate skiers, but there are several beginner slopes where you can also learn to ski. You could even book when there are events taking place to get to experience some live professional action during your winter holiday.
Red Mountain Ski Resort
If you are looking for steeps, trees and cliff drops, then Red Mountain ski resort is one of the best. Red Mountain is famous amongst professionals and extreme skiers. There are intermediate runs and green and blue runs here, so no matter your level of experience you can still enjoy the slopes here. There are luxury condos you can stay in at the base of the resort. However, many visitors to the area prefer to stay in Rossland which is a former gold mining town and is close enough to the resort and has some excellent facilities for visitors.
Other popular ski resorts in Canada are Ontario and Quebec.
Unforgettable Family Winter Holidays To Canada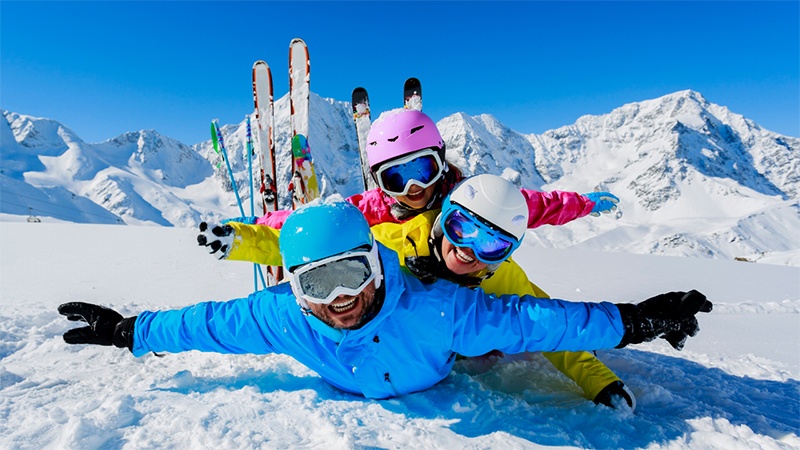 Canada is a safe, beautiful place to take your family for a winter holiday. Resorts like The Big White have ski and activity centres for children, and the whole family can take lessons together. The sights are awe-inspiring, and while it's not cheap to stay at any of the resorts in Canada, it is an experience that the whole family will never forget.
Flying on a private aircraft can take an enormous amount of stress out of flying as a family. If you travel business class or economy you can still choose to transfer from the main airport in Canada to a smaller runway nearer the ski resorts. You can get the maximum amount of time on the slopes and spend less time in the baggage claim.