Studying abroad can be exciting and nerve-wracking at the same time. There are so many things to get done and to take note of that sometimes we just let slip a few of them. If you're heading to Japan for your studies, here are some tips that can help make your experience that much more fulfilling and worthwhile!
1. Travel as much as you can
While skipping classes isn't something to be advocated, studying abroad in Japan affords you special advantages over visiting the country on a short vacation, so make use of them when you're not in school having classes. You will have the time and opportunity to visit places most feasibly accessed by a short day-trip via car or public transport. Students in Osaka, for example, shouldn't miss visiting Iga in Mie Prefecture and Hida Takayama.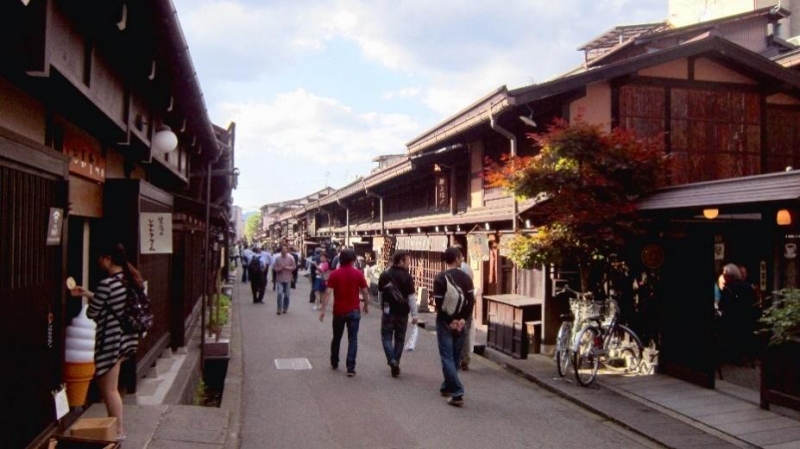 If you have only a few hours to spare, determine whether or not the neighbouring towns or prefectures are worth the journey. If not, save them for the weekends or school breaks. Destinations that are further away are accessible via domestic flights, Shinkansen and even overnight coach trips.

If you're not confident in planning and travelling independently, search for local tours to the area you wish to go – this allows for a more structured trip where you will get to experience the best of what your desired destination has to offer.
2. Utilise your student discounts
Being a student comes with its benefits, and in Japan, you can apply for discounted travel fares and entrance fees for various attractions.
There is, unfortunately, no universal student concession for every trip you take on public transport in Japan. However, you can apply for a concession for rides on public transport to and from your school. Some bus concessions also allow you to take unlimited rides within a certain area. This is usually dependent on the transport company that services the area, so ask your school, the station concession office or your local friends about this.
For long-distance trips on the Shinkansen, approach your school office for a document that allows you to buy Shinkansen tickets at a cheaper rate than what you can get outside. Certain attractions and museums also offer student discounts (which may even apply to university students as well). This would certainly help save a pretty penny as you visit various points of interest!
The keywords to remember here are gaku-wari (学割) which means student discounts and wari-biki (割引) which translates to discounts. Look out for them on price boards, and if you're still unsure, feel free to approach the station or attraction staff to ask about them.
3. Get an IC Card
Commute constitutes a huge part of daily life in Japan, and unless you are staying for no more than three days, it would be a good idea to get an IC (Integrated Circuit) Card. Working like stored-value cards, IC Cards make travelling on public transport easy as you don't have to handle cash payments when getting onto a bus or train. IC cards are also very much integrated into life in Japan and they can also be used in various other locations such as convenience shops and supermarkets.
It is important to note when getting an IC card that certain cards only work in specific regions and areas. ICOCA, for example, works within the Kansai region, but may not be usable for public transport in certain areas in Tokyo. SUICA may be your best choice if you're planning to travel in the Kansai and Kanto region, although you would not be able to get the card in the Kansai region. Hence, you should check which cards can be used in the areas you would be going to.
It's easy to get most stored-value IC cards at major stations. Approach the automatic top-up stations to purchase one for a refundable deposit. However, the IC cards sport very adorable designs and make good souvenirs to bring home if you're willing to forgo the deposit. For more information on IC cards, click here.
4. Peruse through travel magazines
Several travel magazines published in Japan offer information about events and places in the neighbouring towns or prefectures. While the journey might take an hour or more, these events offer a unique experience that the typical tourists would usually miss out on.
Such magazines include att.JAPAN, WAttetion Tokyo, and Kansai Scene (for both international and local events in the Kansai region). As these publications are circulated on a regular basis, be sure to grab them to know of the latest happenings in and around the city you live in.
5. Take note of special days and dates
In Japan, some events are scheduled on fixed dates within the month or on certain days of the week. Kyoto's Kitano Tenmangu-ji Flea Market, for example, falls on the 25th of every month, and knowing this allows you to plan your schedule for it ahead of time. You can also save quite a bit of money if you know which day of the week the supermarket near you is having a sale day.
Certainly, to get hold of such information would require you to either be a faithful reader of a local travel magazines, an avid prowler on the web, or have a local friend tell you about them. Be diligent, and you'll be rewarded with greater savings and unique experiences.
6. Explore your neighbourhood
Every neighbourhood, no matter how plain-looking, holds its secret nooks and crannies. When you have the time, why not skip the bustling tourist attractions and take a leisurely stroll around your residence?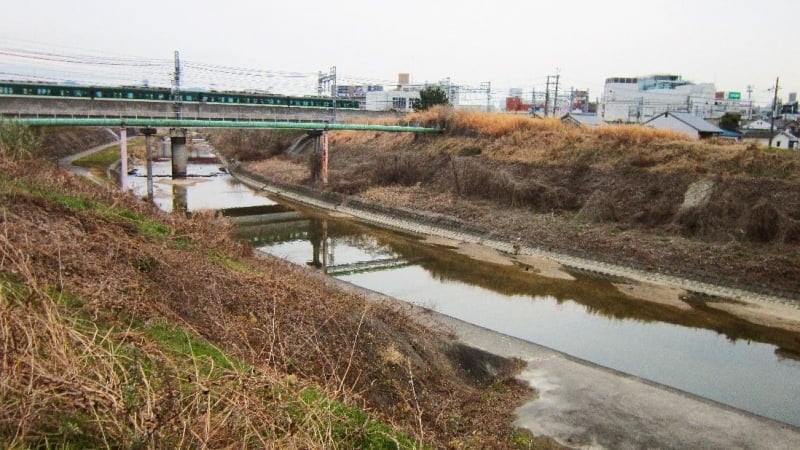 Take some time to read up on the history, landmarks and interesting facts surrounding the town you are residing in. Or if you're not the type to sit in front of a screen and read up on history, there could be signs and boards beside landmarks of significance around your town – although most of these would be in Japanese.
Also, have a conversation with your host family, caretaker or Japanese friends about the town or city you live in; you'll be surprised at the hidden gems you can dig up.
7. Learn and use as much Japanese as possible
Even though many students who are heading to Japan either have some basics in the Japanese language or are actually furthering their studies in the Japanese language, most of them would feel unconfident to use it in their daily interactions with the locals. Don't be.
Being in Japan presents one an environment of language-learning unparalleled to anywhere else in the world. When you are forced to use Japanese on a daily basis, whether for asking directions or reading a signboard at a train station, you'll learn something new each day.
As you interact with the locals, you'll also pick up phrases, local dialects, and kinks of speech that the Japanese would use. This not only makes your prowess of the language more practical and usable in daily living, but also gives you an edge over those with just a textbook knowledge of the language.
8. Reach out and make new friends
Chances are, if you're on an exchange program, the local students you meet would be more than eager to exchange a few words with you as a way to practice their English. So, don't hold back.
Making Japanese friends will open new doors into the Japanese society which is otherwise hard for foreigners to access. Visiting host families allow a glimpse into local life, while going on excursions with local friends might lead you to discover new hangout spots that only locals know about. Besides that, you can make lasting connections with people from another part of the world – a valuable takeaway from your study abroad experience in Japan!
9. Attend a cultural/art class
Japanese culture is multi-faceted and profound, and there's no better time to learn about it than when you are in Japan!
At the very least, you should actively seek knowledge through the net – such as learning more about Japan's history to gain a greater appreciation of the many castles and shrines that you will visit, or reading up about Japan's manga scene to understand why it is such a challenging market to thrive in.
You can also take up a cultural studies course, which will not only help you make more sense of the society you are residing in, but also teach you the nuances of daily life and how to thrive in them. On top of that, there are hands-on activities you can sign up for, such as craft classes for Kado (Japanese flower arrangement) and Tougei (Japanese ceramics). On top of learning a craft, you'll learn the Japanese principles behind them.
Taking a class to understand a facet of Japanese society will definitely enrich your study abroad experience, so do look into that.
10. Savour your time there
As you continue to gain exciting experiences in Japan, don't forget to slow down and savour your time there. While it's good to fill up your schedule by visiting different places and trying out new things, there should also be days where you simply sit back and enjoy the peace and quiet, whether at the neighbourhood park or a temple garden. You can also take the time to reflect on how life in Japan is treating you. Such are the little moments that you'll come to appreciate.
Enjoy your time in Japan!
Being a student in Japan certainly presents a whole new world as compared to vacationing, interning or working there. With an abundance of cultural experiences for the taking, opportunities for making friends, as well as privileges available exclusively to students, you have no excuse to not have a ball of a time. So be sure to create priceless memories that you can look back fondly on years later.