Nothing says "picturesque" like the tourist spots in Fukuoka. From cherry blossoms and autumn leaves to ancient temples and hot springs, the prefecture evokes Japan's unique beauty through its natural sceneries and cultural sights. Get to know the best of this scenic district by travelling to these must-see tourist spots on your next visit!
Breathtaking Fukuoka tourist spots for nature lovers
1. Uminonakamichi Seaside Park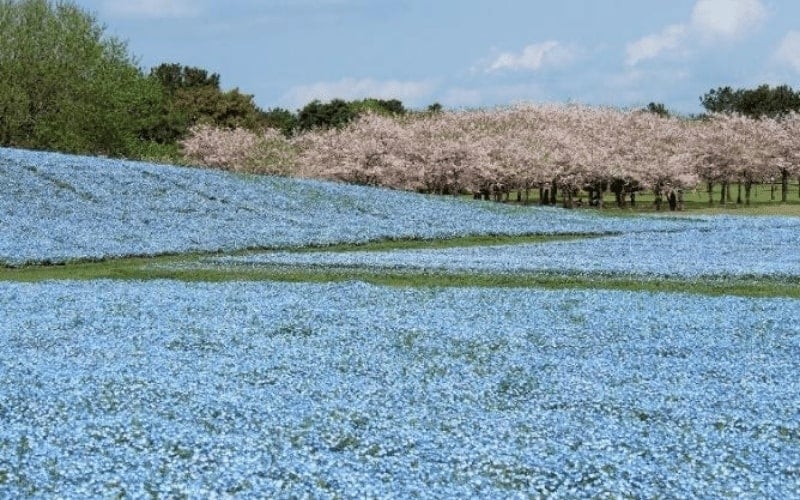 Stretching about 300 hectares, Uminonakamichi Seaside Park (Uminonakamichi Kaihin Koen) is an amusement centre, campground, and water park all rolled into one flamboyant public garden. Its stunning seasonal flowers attract travellers of various interests.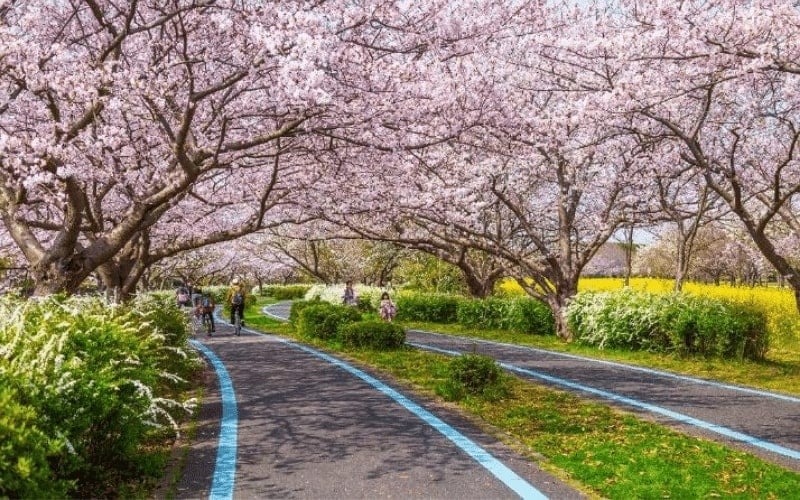 The park sprawls with nemophila (spring), roses (early summer and autumn), and cosmos (autumn), providing an excellent flower viewing experience all year round. In April, its cycling course is lined with fully-bloomed cherry blossom trees for bikers to ride through.
2. Yanagawa River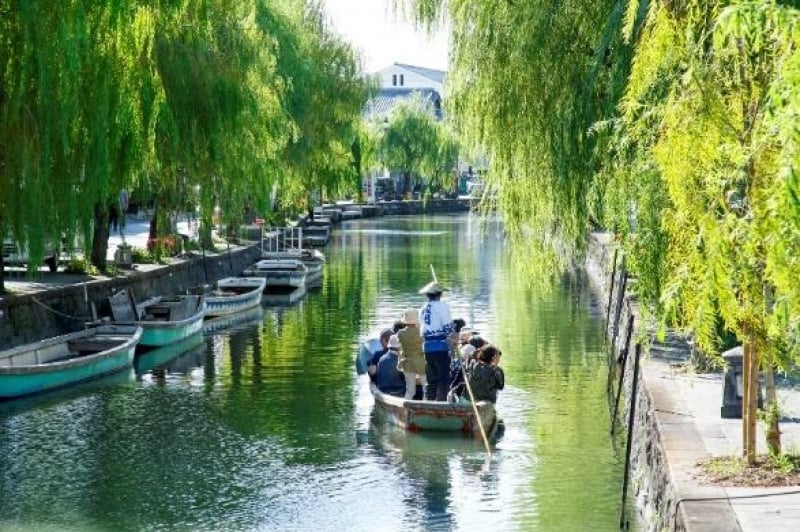 Yanagawa City prospered as a castle town under the Tachibana clan. Made up of 470 kilometres of canals, it merited its name "Water Castle" in 1588 and the "Venice of Kyushu" in modern times.
Its canals, while originally established as irrigation channels, now serve the purpose of leisure cruises. Boatmen in traditional wear operate these vehicles, also known as donkobune or Donko boats, through the rivers edged with cherry blossoms and iris blooms.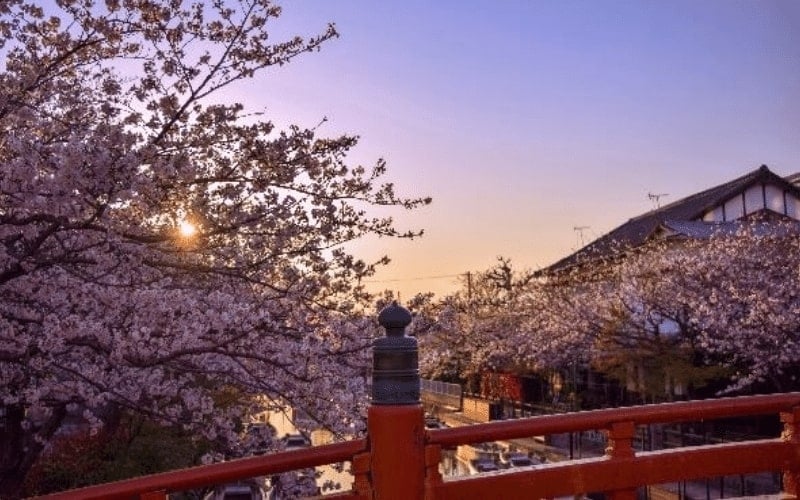 Also famous as the hometown of Kitahara Hakushu, Yanagawa City holds the Hakushu Festival and Parade on Water every November. The three-day festival commemorates the renowned tanka poet. During the celebration, festival-goers have poetry readings, launch fireworks, and glide down the Yanagawa River.
3. Fukutsu Sea Mirror
If you've heard about Fukutsu City, then you've probably heard about the famous Fukutsu Sea Mirror. As its name suggests, this tourist spot in Fukuoka exhibits a glassy beach, which makes for an idyllic picture-taking spot. Comprising Fukuma Beach, Miyajihama Beach, and Tsuyazaki Beach, the coast spans around three kilometres, with its shallow waters reflecting the sky at sunset.
Make sure to visit the Fukutsu Sea Mirror during low tide, when the waters turn into a mirror. Visitors may refer to the official forecast here. 
4. Mount Sarakura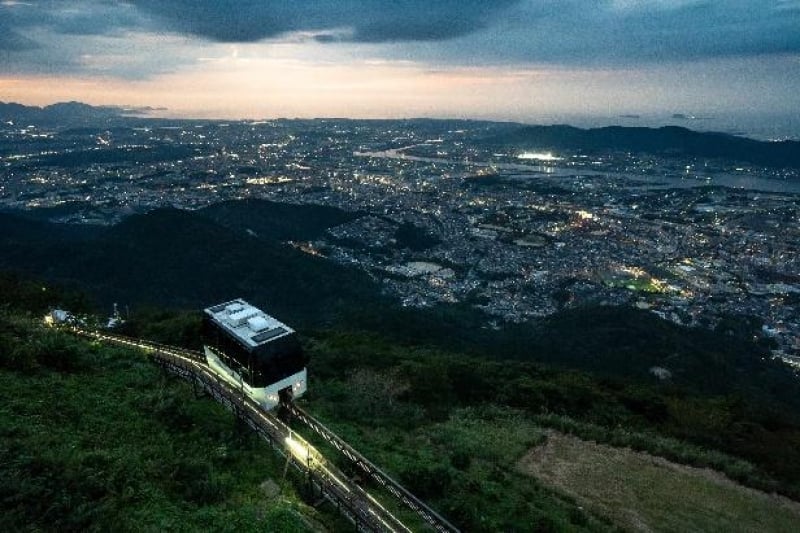 Without a doubt, Fukuoka holds a myriad of Japanese treasures, not least Mount Sarakura. Known for its "10-billion-dollar nightscape," the 622-metre mountain in Kitakyushu Quasi-National Park is the highest mountain in Kyushu and holds one of the most popular viewing decks in the country. 
Travellers can ride the cable car and the slope car to ferry from Yahata to the peak. If you're feeling adventurous, you can opt to hike for an hour and a half instead.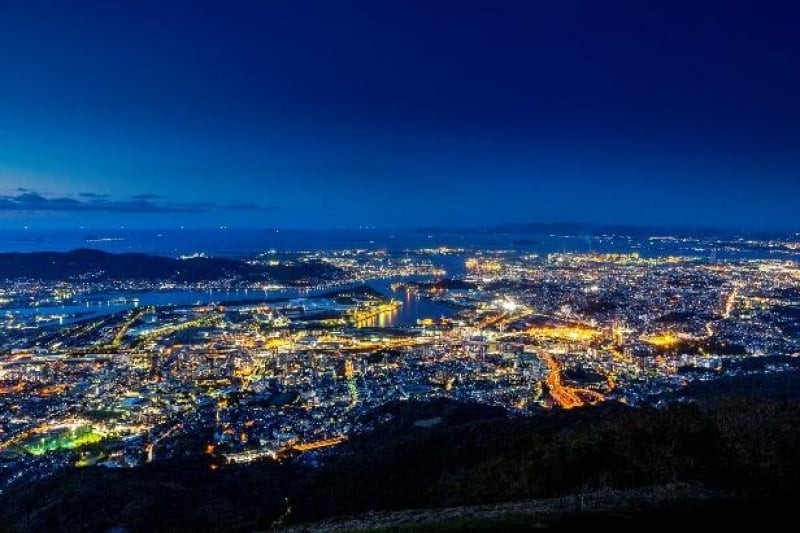 At the summit, you'll witness a panoramic view of Kitakyushu City. Dine in the restaurant on the observation deck so that you can enjoy a 200° view as you feast.
5. Nokonoshima Island Park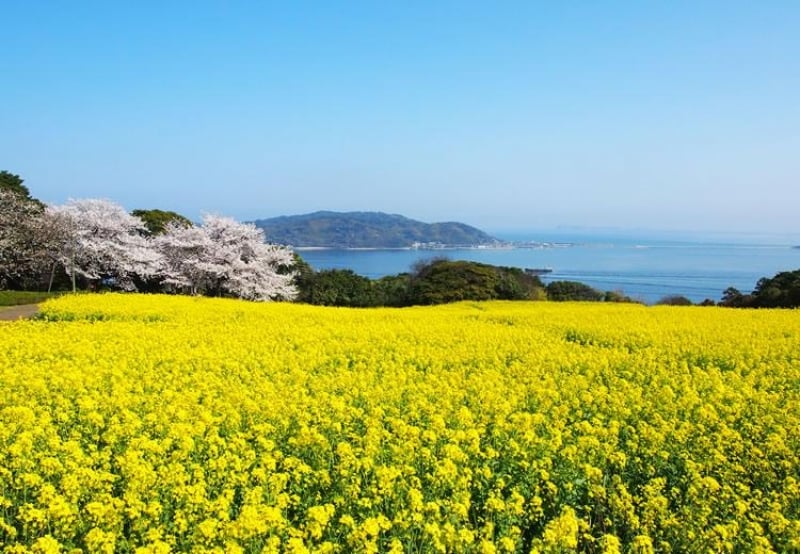 Nokonoshima Island Park offers a stunning sea of flowers across seasons. In addition to cherry blossoms and rapeseed blossoms (late February to mid-April), poppies (early March to early May), Livingstone daisies (late March to early May), and cosmos (early October to early November), the nature park also grows local produce that you can purchase from their small market.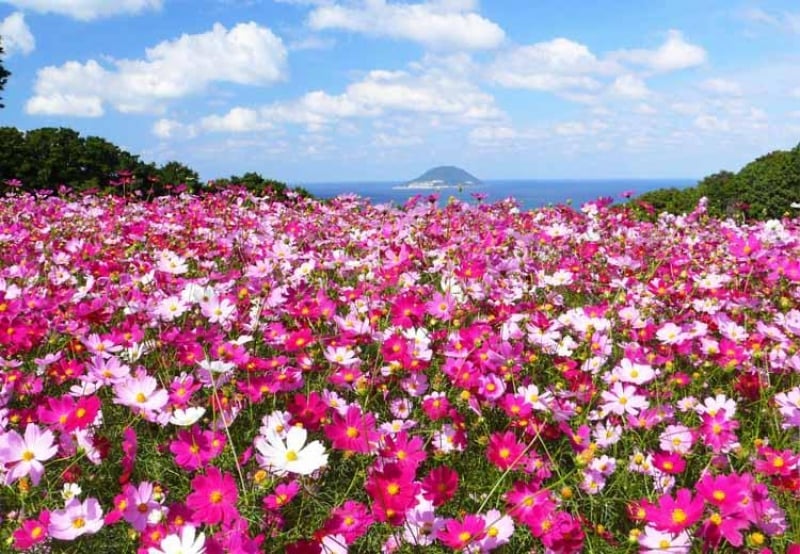 More than their flora, Nokonoshima Island Park also has stalls that sell gifts and tokens, as well as light snacks. Do try out their famous Noko Burger when in the area.
6. Kawachi Wisteria Garden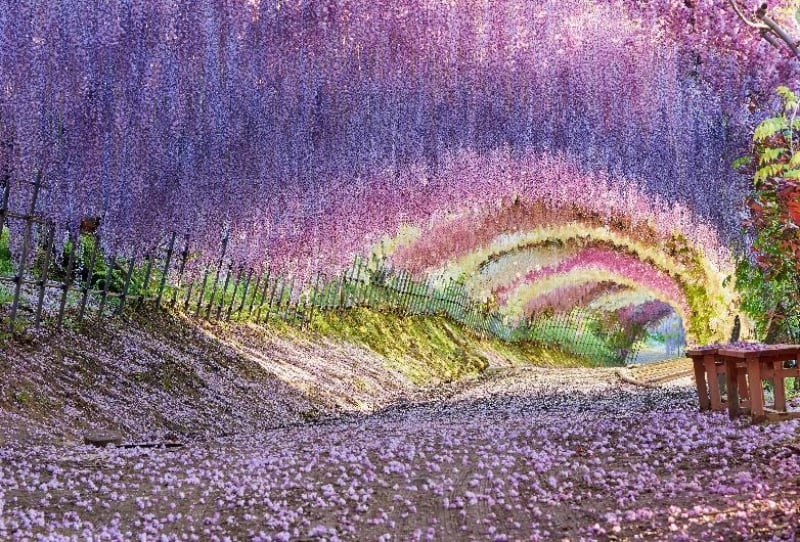 You can't miss the Kawachi Wisteria Garden, one of the most prominent tourist spots in Fukuoka. Nestled in a private area in Kitakyushu City, the garden graces visitors with an enchanting canopy of wisteria. It has 22 varieties of the flowering plant, which bloom from late April to the beginning of May.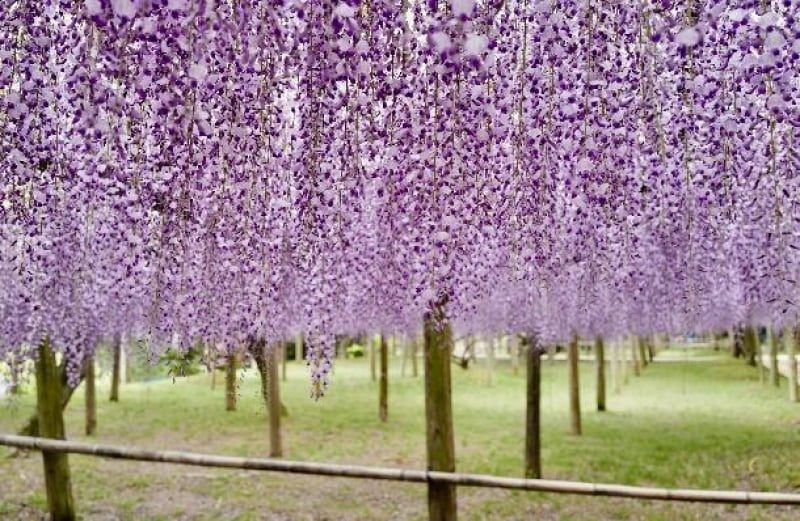 In the Kawachi Wisteria Garden, guests can walk through its 110-metre and 80-metre long tunnels covered in vibrant white and purple flowers. By mid-November, the garden turns into a paradise of sepia, with red and orange maple leaves covering its grounds. 
Must-visit tourist attractions in Fukuoka for heritage enthusiasts
7. Akizuki Castle Ruins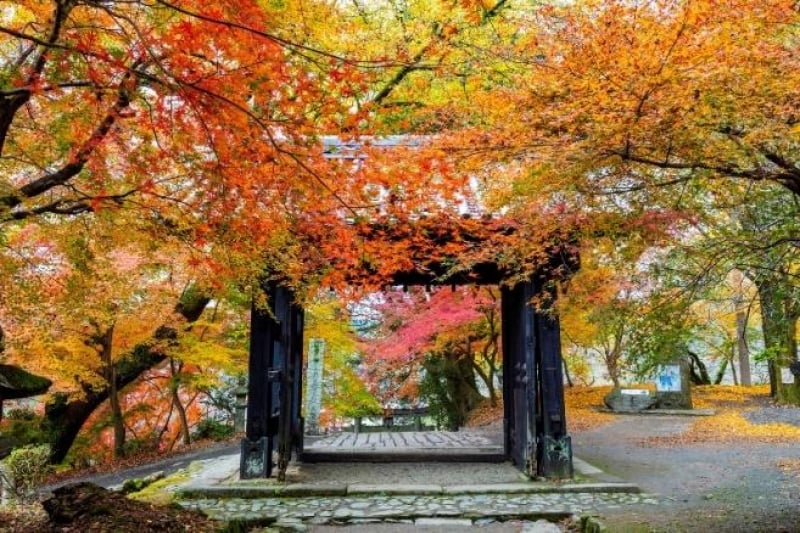 A nostalgic tourist spot in Fukuoka, the Akizuki Castle was built in 1203 and housed successive feudal lords. Although most of the former castle town was wrecked by battle after battle, a few elements have been preserved, giving visitors a glimpse of how the samurai class lived and handled political affairs.  
The nagayamon, or the rear gate to the main palace, is the only structure remaining in its original place. The kuromon, which used to be the main gate to the castle, also still lives, but was transferred from its original position in the late 1800s.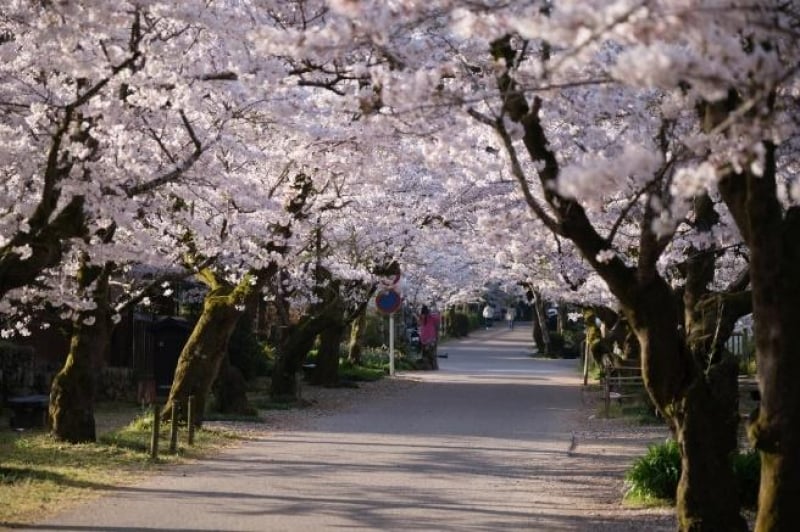 Visitors will appreciate the nature that surrounds the Akizuki Castle in spring and fall. In November, autumn leaves border the black gate to the Taruyu Shrine with orange and red hues. 
Meanwhile, in the spring, cherry trees blossom and grace Sugi no Baba Street, the city's main street. The boulevard also features a 500-metre long tunnel, lined with cherry blossoms, which leads to the Akizuki Castle Ruins.
8. Miyajidake Shrine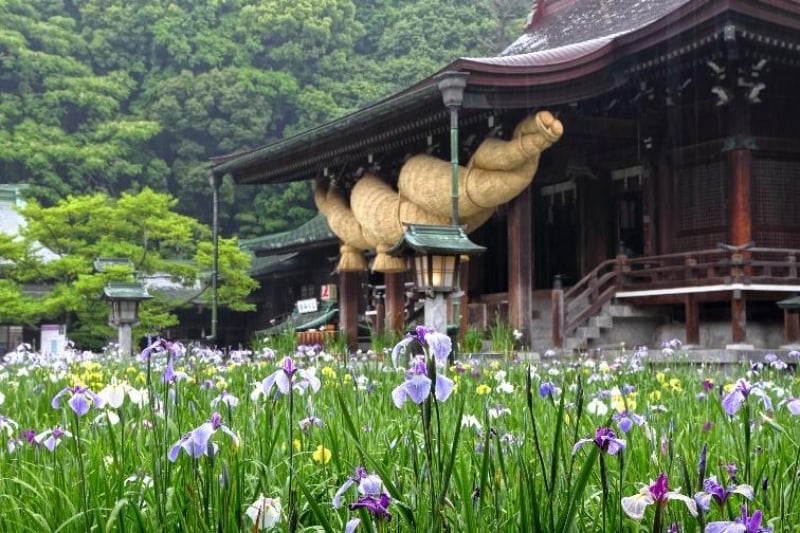 The Miyajidake Shrine houses three valuable items: the shimenawa (rope talisman), copper bell, and taiko drum — each one among the largest in Japan. Dedicated to the ancient Empress Jingu, Miyajidake is a sacred place that millions of worshippers visit annually to pray for good fortune.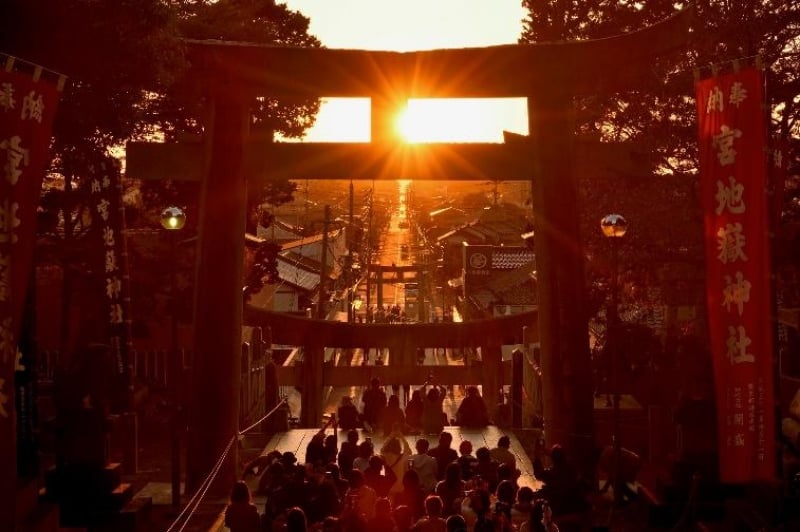 Because of its beautiful location, Miyajidake also makes a notable spot in Fukuoka, especially in late February and late October. During these months, the sun sets perfectly between the shrine's torii gates, forming a captivating golden view from the pathway to the sea.
9. Ukiha Inari Shrine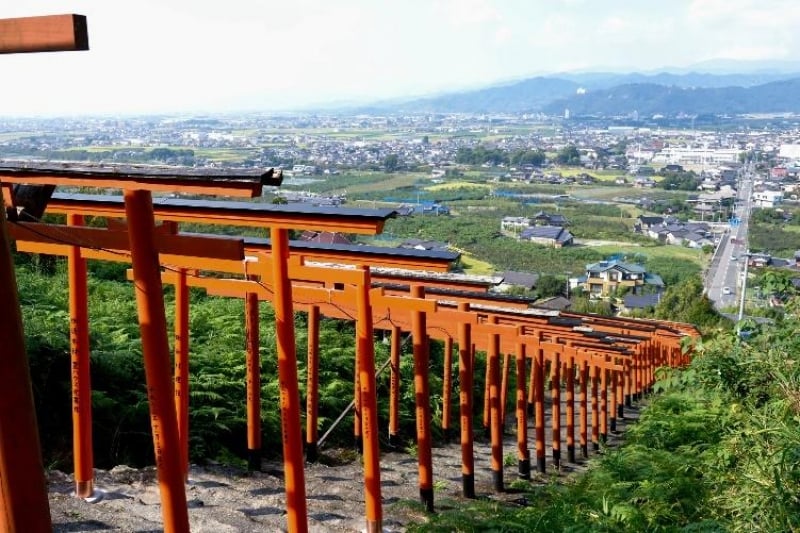 An oasis of solemnity, the Ukiha Inari Shrine is a sanctuary where worshippers pray for good business, bountiful harvests, good health, and abundant life. From the entrance, a row of 91 strikingly red torii gates leads its guests to the shrine, which itself is perched on a mountain. In the spring, cherry blossoms bloom around the area as well.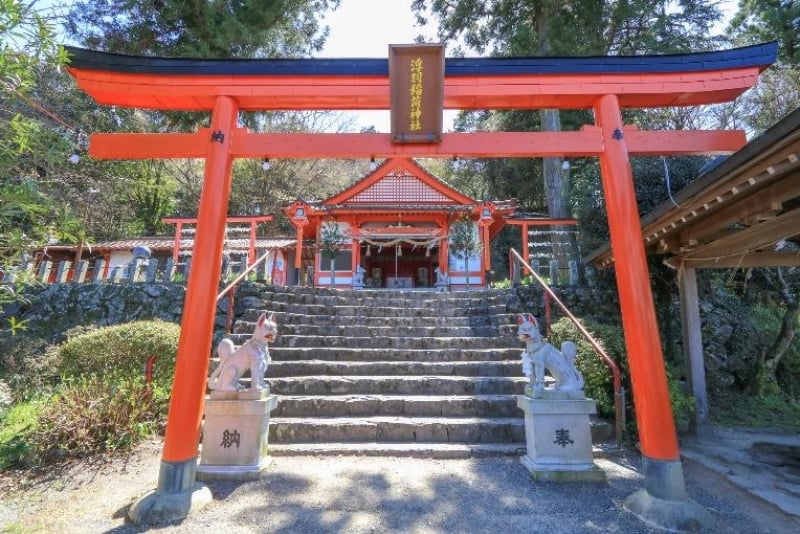 Atop the shrine, you will find a sweeping view of the verdant terrains of Ukiha, as well as the mountainous Chikugo town. Ukiha City is also known as the "Kingdom of Fruits," as it produces grapes, persimmons, nashi pears, and other seasonal fruits. 
10. Maizuru Park (Fukuoka Castle Ruins)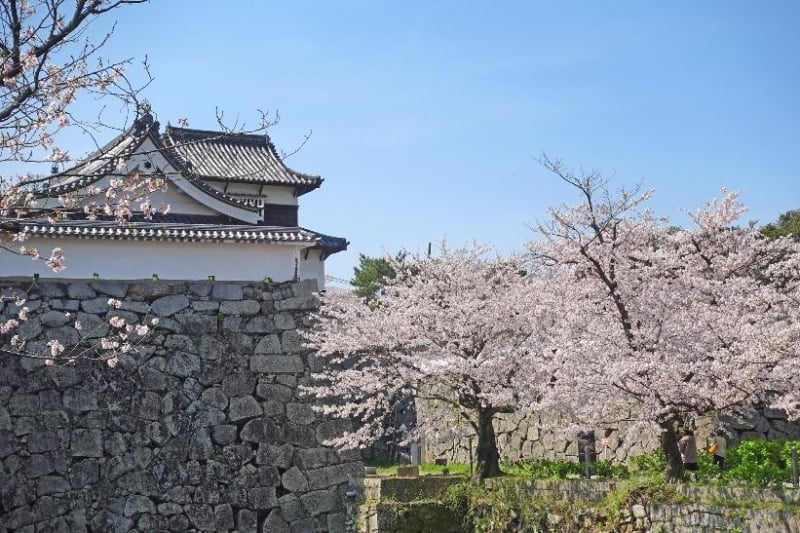 Nagamasa Kuroda, the former lord of Chikuzen, built the Fukuoka Castle in the 1600s. By 1957, the Japanese government decreed this Fukuoka tourist spot a historic site. Visitors can still access the remains of the castle, where they can marvel at the Fukuoka cityscape in the observatory.
Today, you'll find the Fukuoka Castle amid Maizuru Park, which now holds modern facilities and walking trails. It also has lawned areas, where guests like to hold hanami parties underneath the cherry trees and plum blossoms.
Picture-perfect tourist spots in Fukuoka 
11. Mojiko Retro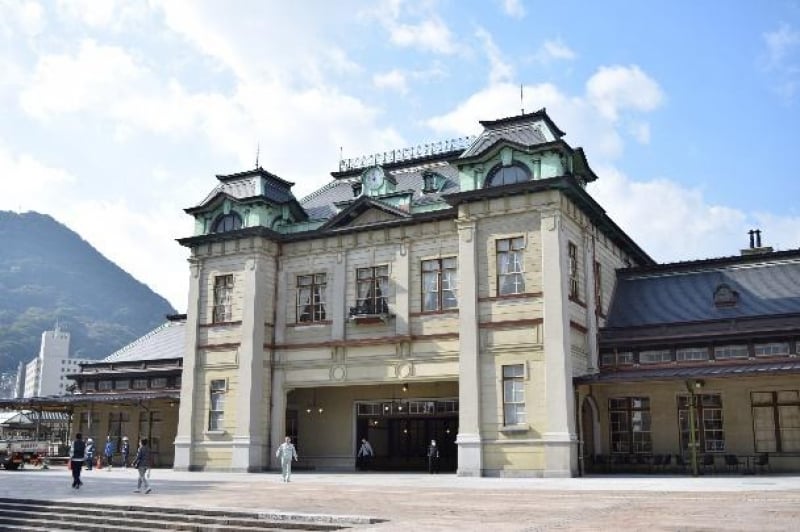 The historic appeal of Fukuoka's Mojiko Retro remains unparalleled. Built as a port in 1889, the district is a chamber of many ancient Western-style buildings. It's fascinating how these establishments fuse with newer structures, including cafes, libraries, and museums. You will find an eclectic mix of architectural styles across the port.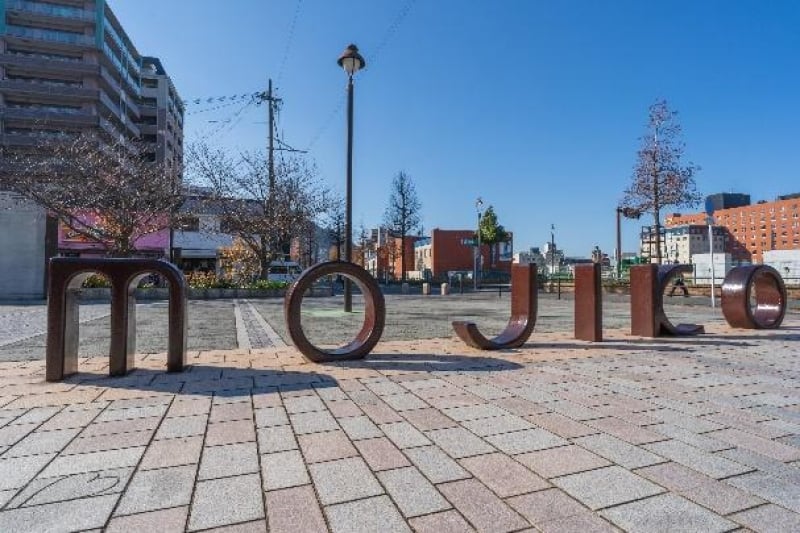 Aside from its streetscape, Mojiko Retro is also known for its yaki curry — a local speciality dish consisting of baked rice and curry topped with cheese and egg.
12. ​​Itoshima photo spots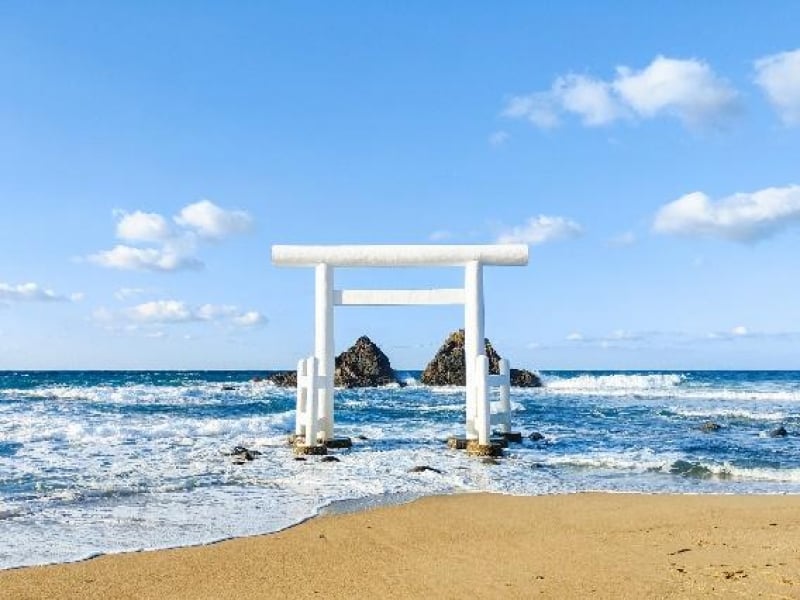 It goes without saying that Fukuoka is stippled with photogenic tourist attractions. In the prefecture, Itoshima probably has the most spots curated for vacationing shutterbugs. With its sunny beaches and spectacular mountains, the once sleepy seaside town attracts a growing number of creatives to its community.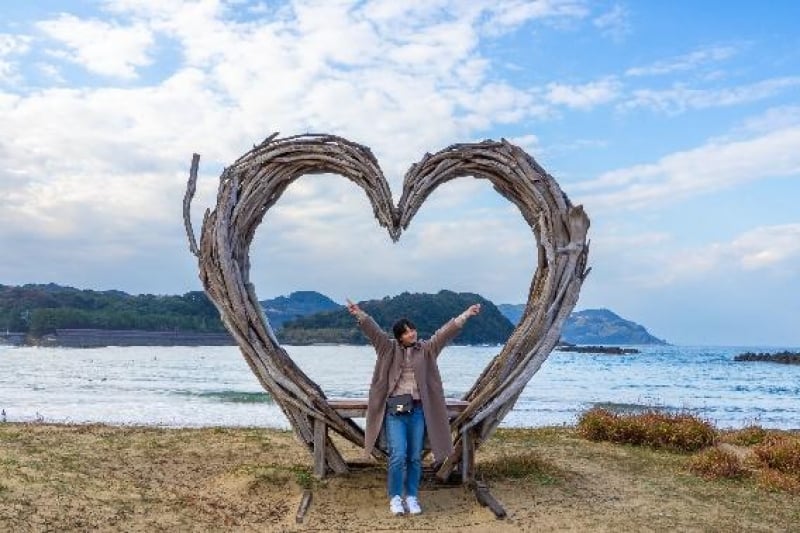 A notable site in Itoshima is Sakurai Futamigaura, where the sun sets between two large rocks (also known as "couple rocks"). Another famous tourist spot sits on the eastern coast of Itoshima: the Palm Tree Swing, a giant swing that faces a beautiful beach view. Itoshima is also home to tropical-themed cafes and restaurants, such as Lino Cafe, which faces the ocean. 
We hope these tourist spots in Fukuoka entice you to explore this scenic travel destination. If you want to see more of Fukuoka, plan your trips through the Fukuoka Prefecture Official Website and Facebook page.
---
Brought to you by Fukuoka Prefecture Tourism Association.