Contributed by Chinito Wanders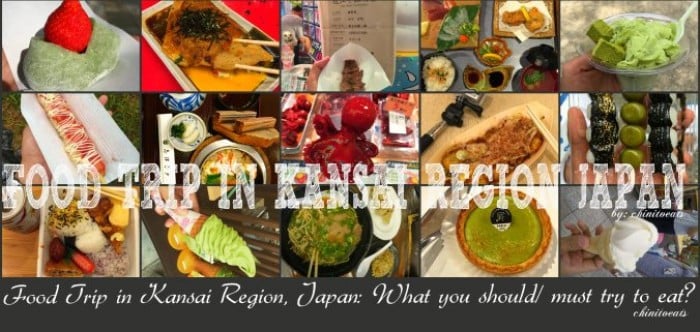 If you plan a trip to Japan's Kansai Region, food is one of those things that you should consider hunting down. While there are lots of tourist spots you could see in the region, you can't help but indulge yourself in mouthwatering dishes.
When I travel, I do so because I am motivated by two things: Tourist Spots and FOOD! I want to put emphasis (thus, the all caps) on the word simply because I love food. That's it. Period.
Listed below are the dishes that you should not miss when you find yourself in Japan's Kansai Region. Most of them are locally invented and made.
Prepare to drool!
1. Sushi
My Unagi Sushi that I bought. Costs ¥400
This is first on the list because obviously Japan is famous for it. There have been numerous blogs stating good restaurants and even conveyor belt restaurants but for me, nothing's better than the sushi that comes from the wet markets as they have the freshest meat which they use to garnish the sushi with.
Location: Nishiki Market, Kyoto, Japan. Nearest train station is Gion-Shijo Station
Also read: What to Eat in Japan: 23 Must-Try Foods Other Than Sushi
2. Ramen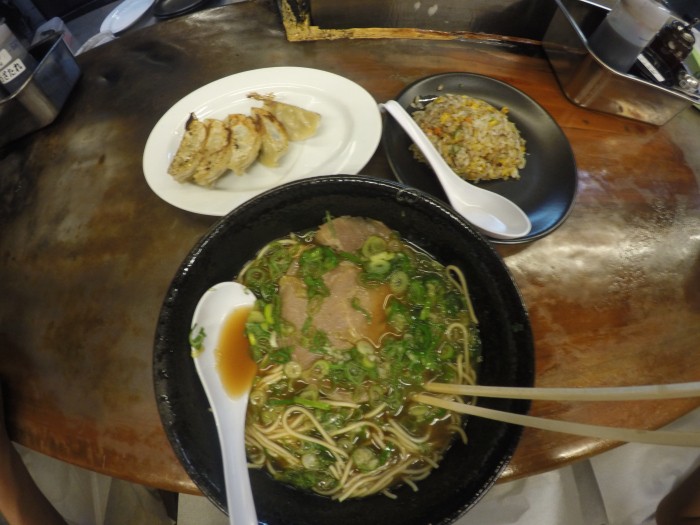 My ramen experience was especially unique. If you happen to include Kyoto on the places you will be visiting in, try to dine at this restaurant.
Full detailed story here: Chinitoeats: My Fiery Ramen Experience. Definitely not to be missed!
3. Matcha Desserts
Japan is known for its matcha desserts. The Japanese invented it after all. There is a wide array of matcha desserts that you can try. Here are a few matcha desserts that I tried and loved: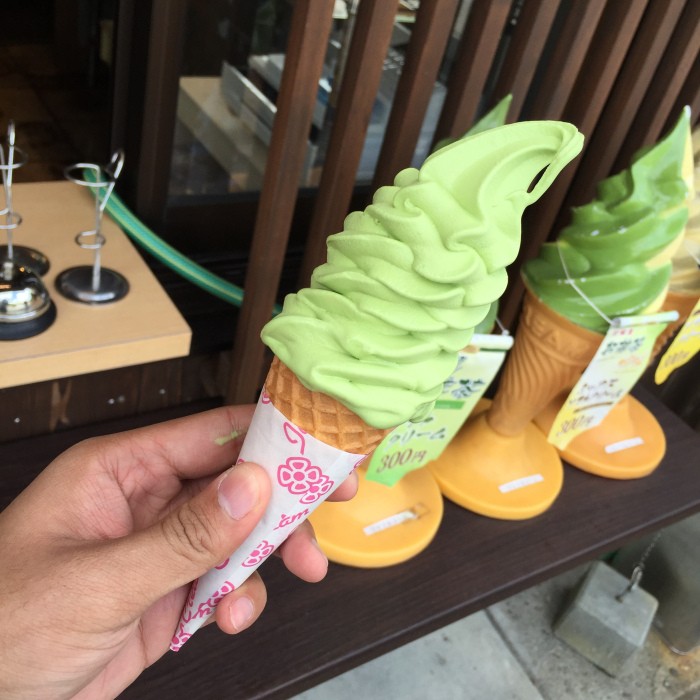 Matcha Soymilk sundae near  Arashiyama Temple in Kyoto which costs ¥300
Tokusen Tsujiri Parfait
Saryo Tsujiri is a famous matcha dessert shop in Kyoto. Try their Tokusen Tsujiri Parfait. It's the most popular item on their menu. It uses a total of 11 different types of ingredients such as sherbet, cream, jelly and many more. It will make you enjoy a variety of textures and sweet flavours.
They also sell packed teas and matcha of different flavours.
Below is a detailed information about their shop:
Categories: Matcha/Green Tea
Phone: +81 075-561-2257
Address: 573-3, Giommachi Minamigawa, Higashiyama-ku Kyoto-shi, Kyoto, 605-0074
Directions: 8-minute walk from Hankyu Kawaramachi Station; 5-minute walk from Keihan Gion Shijo Station
Hours: 10.00~22.00 (Last order at 21.00)
Last order on Saturdays, Sundays and holidays: 8.30pm
Reservation: No reservation needed; Open every day
Notes: There are often lines all day on weekends and holidays. On weekdays, it gets crowded after lunch at 2pm.
Price range: ¥1,000 ~ ¥3,000; Credit cards not accepted
Menu: English, Chinese
Languages spoken: Japanese only, a little English
Number of seats: 72 seats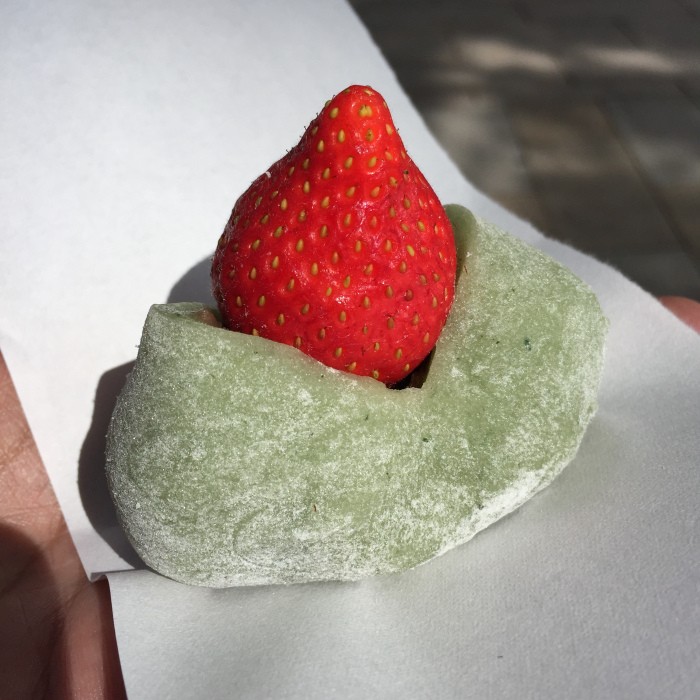 Matcha Sticky Rice Ball stuffed with red bean paste and topped with fresh Amao strawberries, uses the best strawberries in the country. I had this when I was in Nara. It can be found at the intersection going to Dondaimon Gate.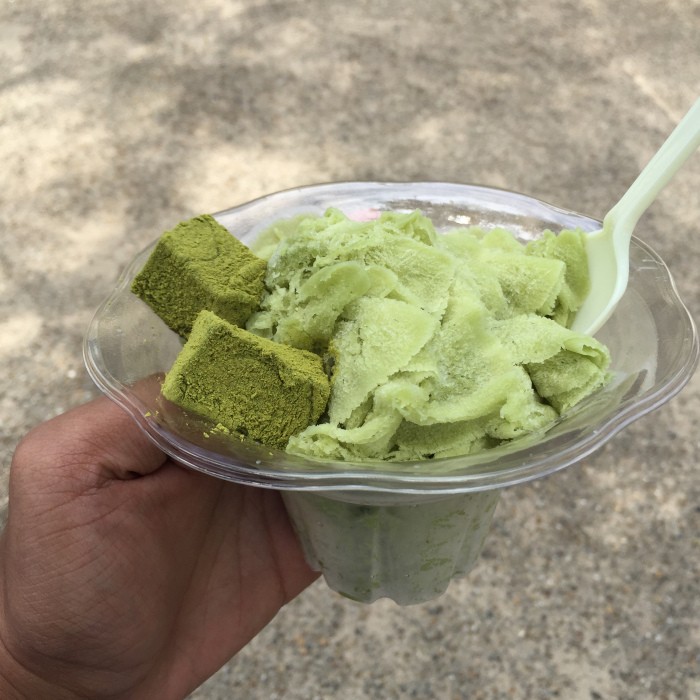 Matcha Shaved Ice. It has a refreshing taste and best indulged during summer
Location: I bought mine in Osaka Castle area
Price: ¥500
Note: There are plenty of matcha dessert shops that are scattered around Japan. Tap on your adventurous side and have a go on what they're offering.
4.  Kyoto's Famous version of its Okonomiyaki – Issen-Yoshoku Okonomiyaki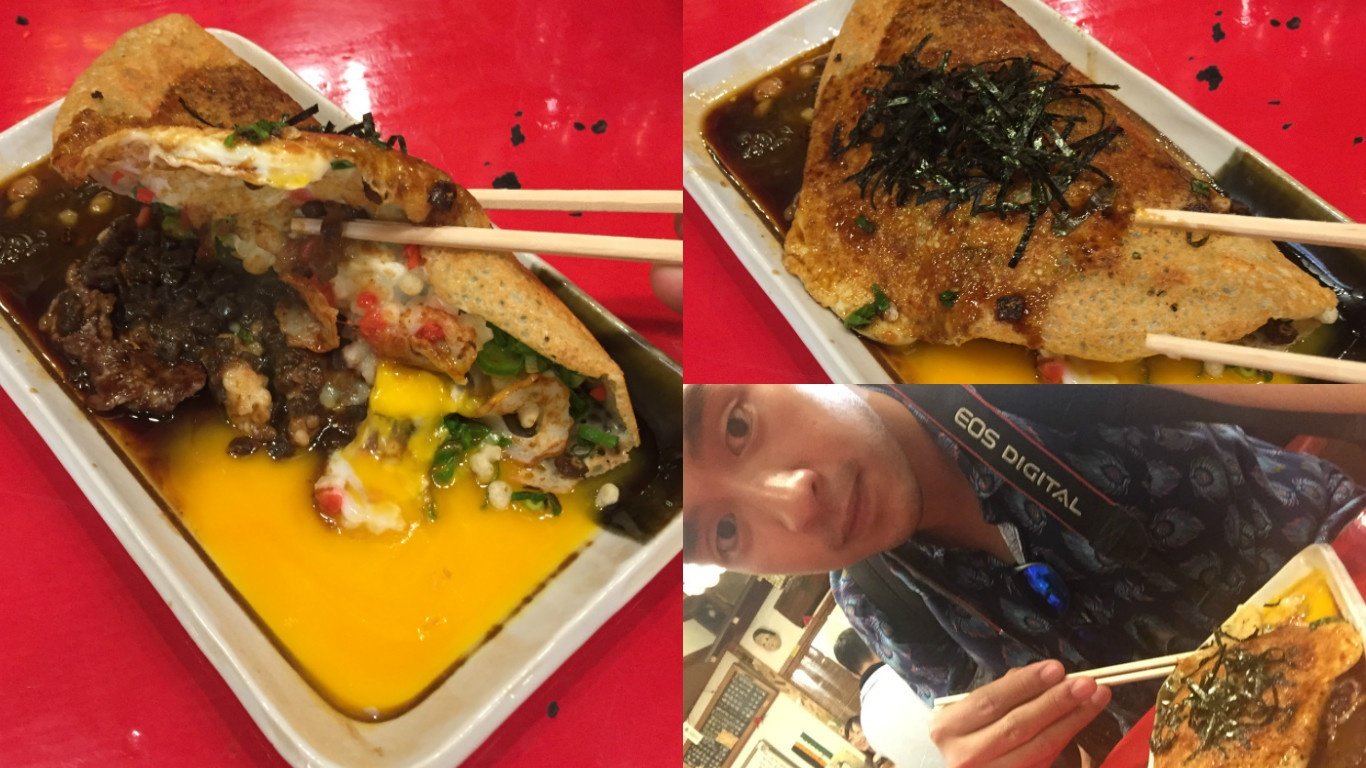 A ¥680 okonomiyaki may seem pricey at first, but the generous amount of ingredients in this savoury pancake fully justifies its price. It should be on your must-eat list! The okonomiyaki resembles a huge pancake that, when eaten, simply explodes with different flavours. It's like a party in your mouth!
Cost: ¥680
Opening hours: 11am – 3am (except Sundays close at 10pm)
Address: 238 Giommachi Kitagawa, Higashiyama-ku, Kyoto 605-0073, Kyoto Prefecture 〒605-0073東山区祇園町北側238番地
Nearest station: Gion-Shijo station (祇園四条駅)
5. Dango
This is actually a sticky rice ball skewered on a stick. It may be grilled or just sold directly. It may also be brushed/coated with a flavoured paste or just plain. You can choose as there are few varieties of it. You can find this anywhere around Japan. Photos below are those dangos that I've eaten: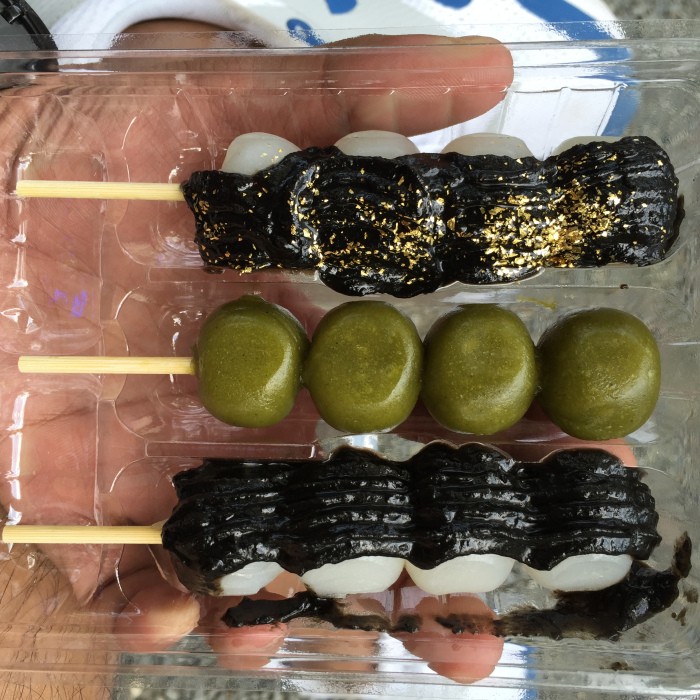 From top to bottom: Dango brushed with black sesame paste sprinkled with Gold dust, Green tea Matcha Dango and Dango brushed with black bean paste.
Grilled Dango dipped in a honey-like sauce.
6. Konnamonjya Soy Milk Doughnut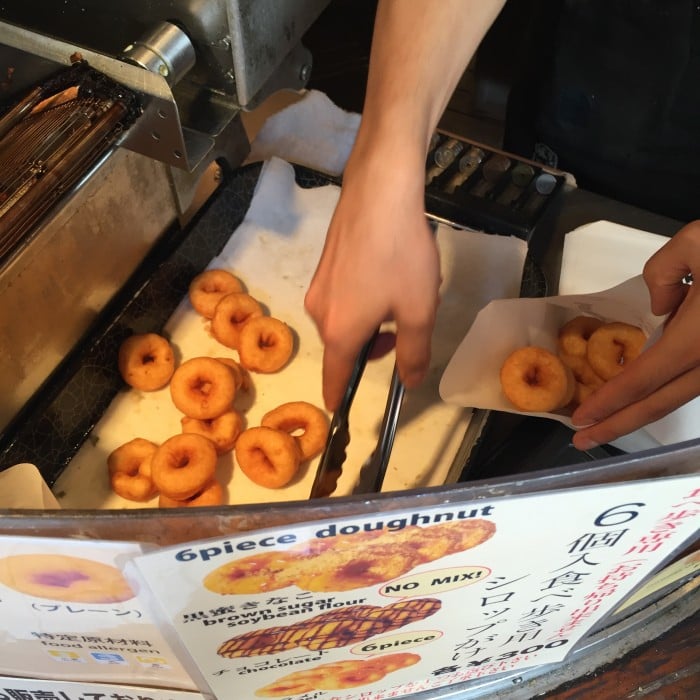 This is best eaten hot. It is a soft and flavourful mini Japanese doughnut.
Cost: ¥300 for 10 mini donuts (plain)
Opening hours: 10am – 6pm
Address: Nishiki Market 錦市場
Nearest station: Gion-Shijo station (祇園四条駅)
7. Japanese Pickled Cucumber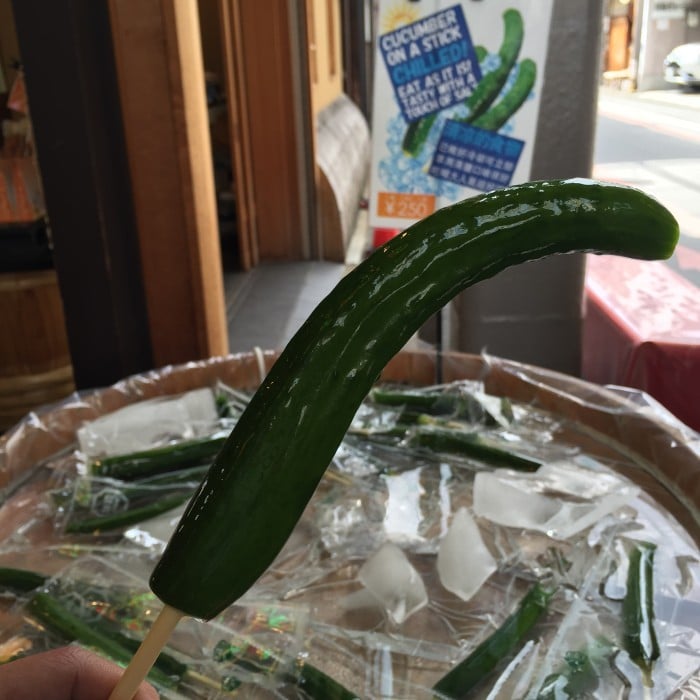 This is a good snack. Unlike most pickles that I know which are sweet and a bit sour, Japanese pickled cucumbers are more on the salty side. It is crunchy and I bet it is full of nutrients.
Cost: ¥250 a piece. Prices may vary by size
Opening hours: 10am – 6pm
Address: Nishiki Market 錦市場
Nearest station: Gion-Shijo station (祇園四条駅)
8. Japanese King Crab Meat
Now, this one's a delight. This is sweet, tender and juicy if I may say so. Flame-grilled, the succulent taste of the crab is definitely a hit. I had this one outside Fushimi Inari Shrine. Costs ¥500.
9. Kamameshi Shizuka Nara Special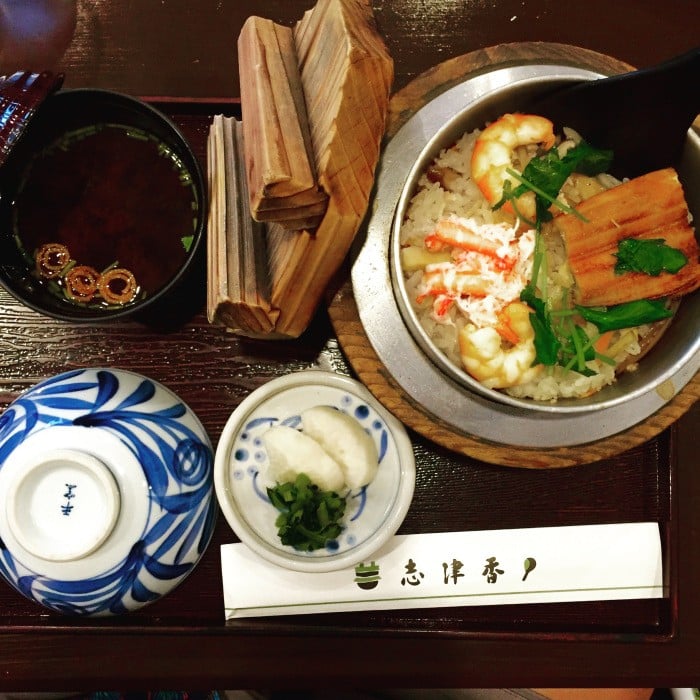 Kamameshi (釜飯) literally translates to "kettle rice" and is a traditional Japanese rice dish cooked in an iron pot called a kama. Kamameshi originally referred to rice that was eaten communally from the kama. By cooking the rice and various ingredients in an iron pot, the rice gets slightly burned at the bottom which adds a desirable flavour to the rice.
Waited in line for about half an hour for this. It may take longer during peak lunch and dinner hours. The Kamameshi Shizuka restaurant is well-known throughout the Nara Region for its excellent Nara special hot pot. This consists of shrimp, crab, conger eel, spring chicken, bamboo shoots, burdocks and carrots.
Name of Restaurant: Kamameshi Shizuka
Price: ¥1,280
Location: Adjacent to Nara Park. You will know it is the right one when you see a queue of people waiting
10. Tako Tamago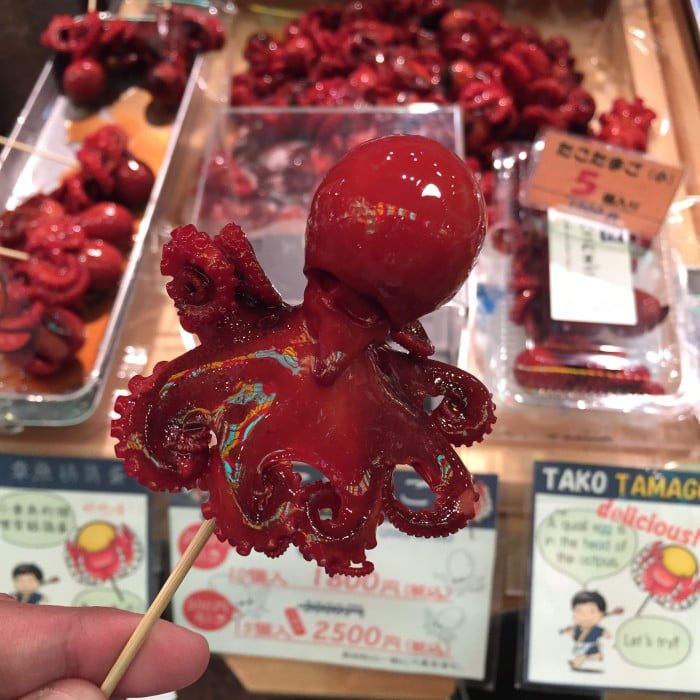 Too cute to eat. This is a known Japanese street food. These glazed baby octopuses have whole quail eggs stuffed in their heads. They are tender, delicious and inexpensive.
Location: Nishiki Market, Kyoto. It may also be available in Kuromon Market in Osaka but when I went to Kuromon Market around 4pm, there weren't much food left to be sold already. Guess I missed the peak hours.
Price: Price ranges from ¥200-500 depending on the size
11. Kobe Beef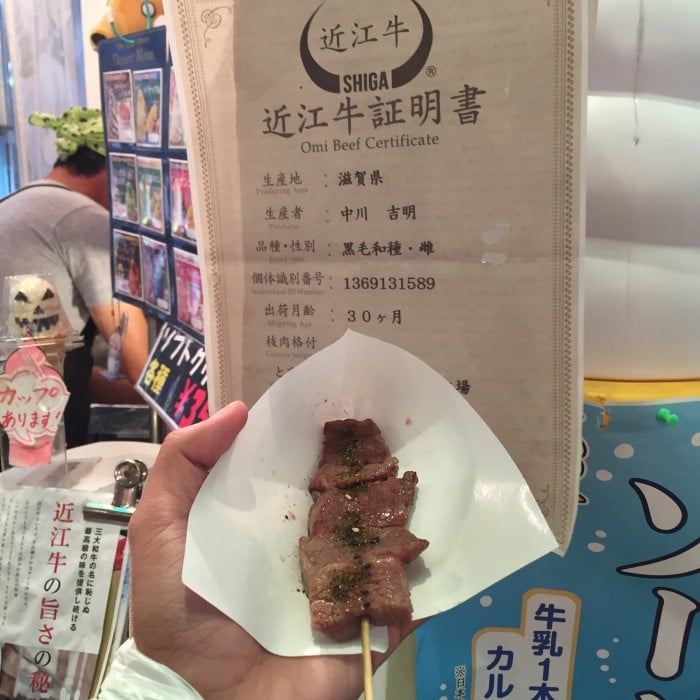 Not to beat around the bush but I'm not a fan of beef. However, this one is one of the most divine edibles that one could ever eat. Everything you heard about Kobe beef is all true. It is that good.
The beef is from the Tajima strain of Wagyu cattle, raised in Japan's Hyogo Prefecture according to rules set out by the Kobe Beef Marketing and Distribution Promotion Association. The meat is a delicacy renowned for its flavour, tenderness, and fatty, well-marbled texture. A certificate will be given to those who sell this kind of beef. With a meat quality score of A-5 (highest quality rank), it is fairly expensive, if not the most expensive kind of beef in the market.
"It doesn't matter if I haven't been able to eat a large size of this meat due to budget constraints for as long I'll be able to have a bit to taste then I'll be at peace.", I told myself.
I had a small skewer of this beef which was perfectly grilled in Nishiki Market. It costs a whopping ¥1,000 a piece.
12. Sweet Sake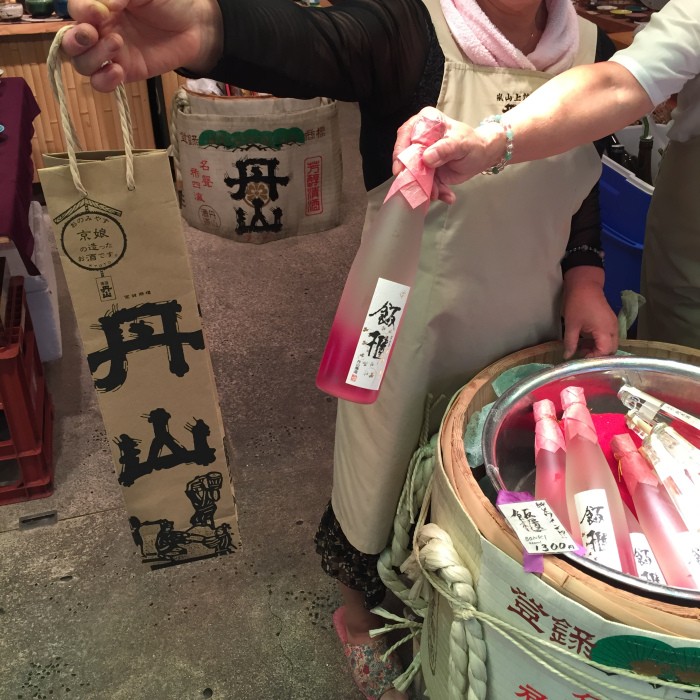 A Japanese rice wine. When you're anywhere in Japan, do not miss to have a sip of sake even once. I bought 1 bottle to have it as a "pasalubong" for my dad.
Location: practically anywhere in Japan but I bought mine in Nishiki Market. They also provide free tasting of different kinds of sake.
Cost: It depends on the quality and the kind. I bought mine at ¥1,300
13. Takoyaki
Creo-Ru Takoyaki
This is one of Osaka's famous dishes. It is a round Japanese snack made out of a wheat-flour-based batter and filled with diced octopus, tempura scraps, pickled ginger and green onions. It's then brushed with takoyaki sauce and mayonnaise before being garnished with green laver and shavings of dried bonito. It is cheap and delicious, thus takoyaki stands are pervasive in the Dotonbori area.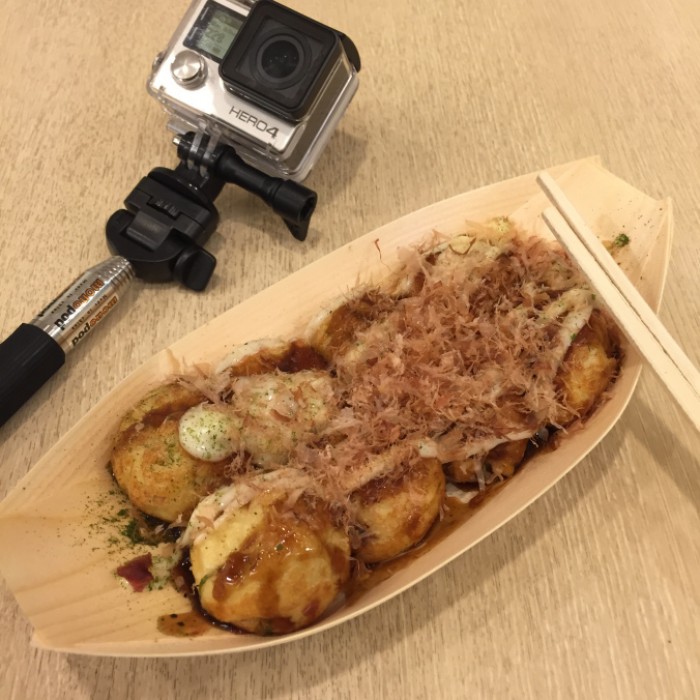 The classic one. I like this takoyaki better, though. It is sweet and tangy.
I was able to sample the takoyakis of two of the most famous takoyaki stands in Osaka. One is the Creo-Ru Takoyaki (the one with soft boiled egg on top) and the one that's more classic (I forgot the name of the stand). I concur that the latter is yummier, though Creo-Ru is a more popular stand.
Also read: Must-Try Food Specialties in Different Regions of Japan
14. Hiyashi Ame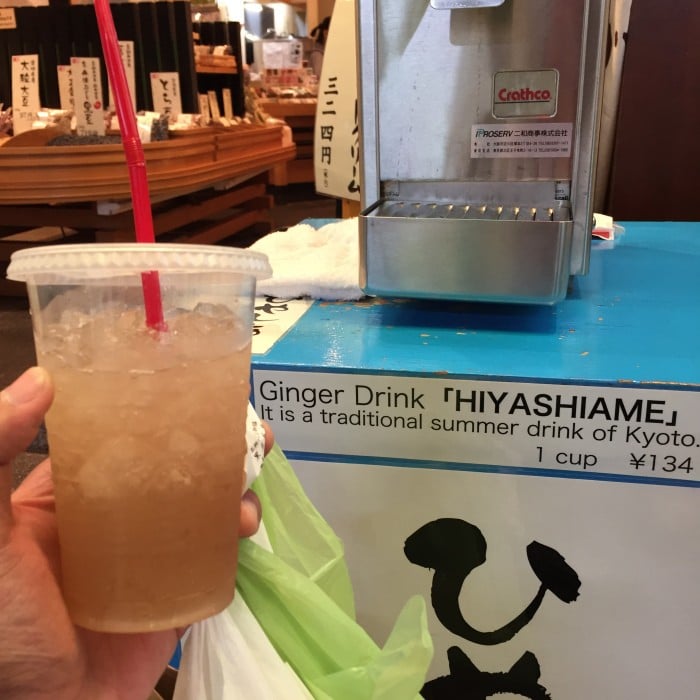 I read about this in a blog when I researched about what Japanese food to try when in Japan. It's a famous summer refreshment drink in Western Japan. It's a cold ginger drink. It is like "salabat" here in the Philippines but served cold.
15. Pablo Cheesecake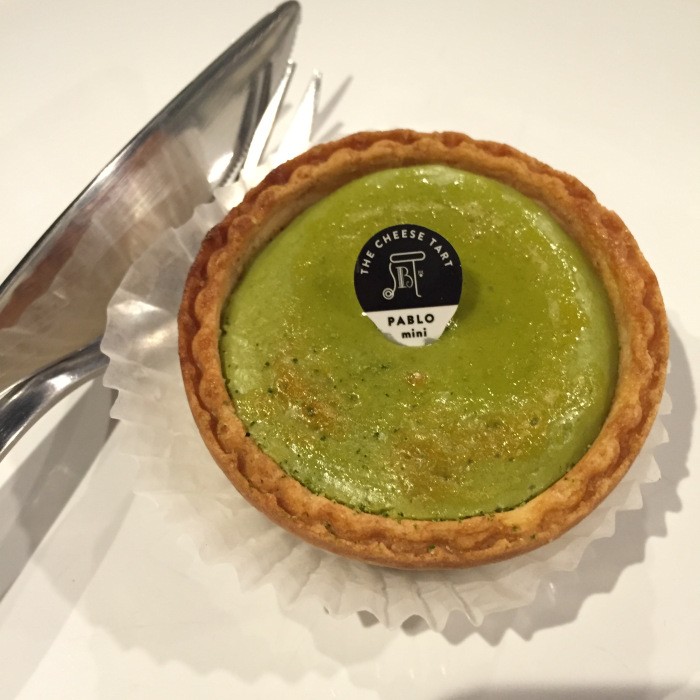 This is Osaka's famous cheese tarts. Cheese lovers should rush for this one. Pablo is well known for their signature freshly baked cheese tarts–deliciously soft and creamy treats that taste like no other cheese tart you've probably ever had before. Aside from the classic six-inch cheese tarts, they also sell mini cheese tarts in different flavours.
Location: Shinsaibashi Area, Osaka, Japan
Price: ¥680 for the 6-inch classic Cheese Tart and 240 JPY (if I'm not mistaken) for there mini flavoured cheese tarts.
16. Uncle Rikuro Cheesecake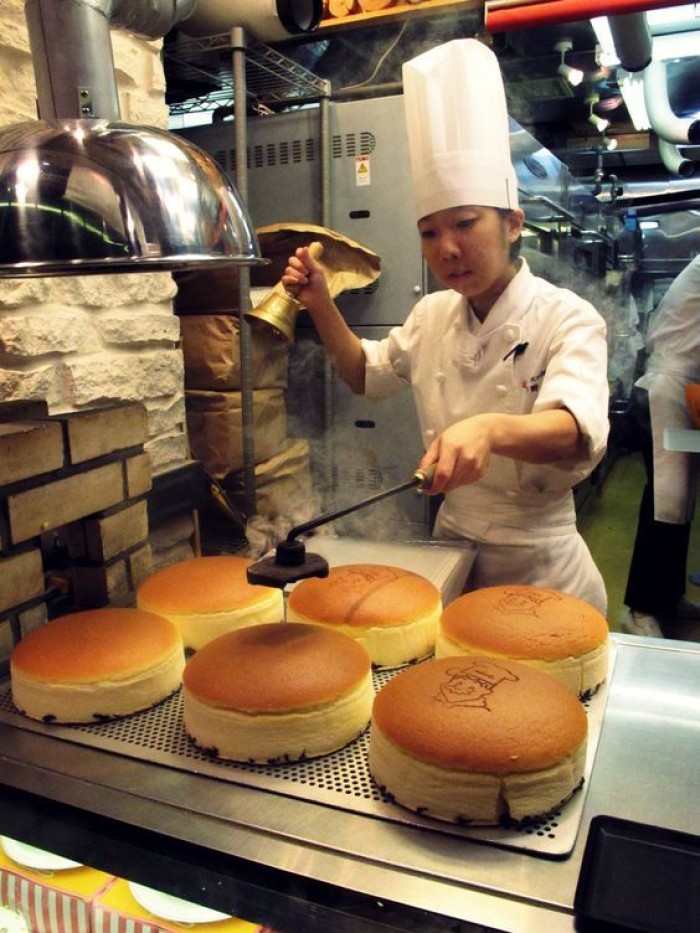 This is probably the world's softest and fluffiest cheesecake I've ever encountered. It is said to be the best Japanese cheesecake.
Check this video to see how fluffy and wobbly it is!
Location: you can find it in Dotonburi, Osaka area. You may use your google map to find this bakery.
Price: ¥675
17. Fugu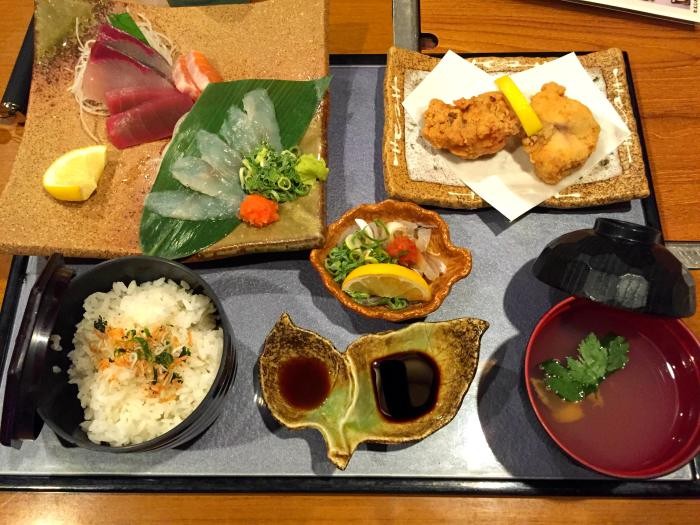 The last but certainly not the least. The most controversial food that I challenge myself to eat — Fugu also known as Blowfish or Pufferfish. Only skilled Japanese Chefs are allowed to prepare this.
Also read: My Quirky Food Experiences in Japan Every Filipino Foodie Must Have
After my five- day sojourn in Japan's Kansai Region, I realised that, unsurprisingly, a huge portion of my budget all went to FOOD! Hahahaha. That being said, I think it was the best way to spend my money with. It is all worth it.
There might be other specialties I was not able to eat but I guess it calls for more reason to go back again soon.