Contributed by Wanders of Eve
South Korea has become a very popular destination in Asia over the years. And if you'd ask me one word that would always remind me of this country, it would definitely be SPRING.
One of the best memories I had with South Korea was spending a day in the Garden of Morning Calm. It is a 3-hectare garden located in Gapyeong, Gyeonggi-do, around 30km northeast of Seoul. It is a great place to visit for family, friends and photography enthusiasts. It is the oldest private garden in South Korea with 20 connected themed sections and houses 5,000 kinds of plants.
Also read: Keukenhof: The Most Beautiful Spring Garden in the World
So, if you are coming to South Korea in spring, spend a day in this beautiful garden and be mesmerised by the scenic landscapes as you go around. Check out some of our photos when we were there in spring of April 2015.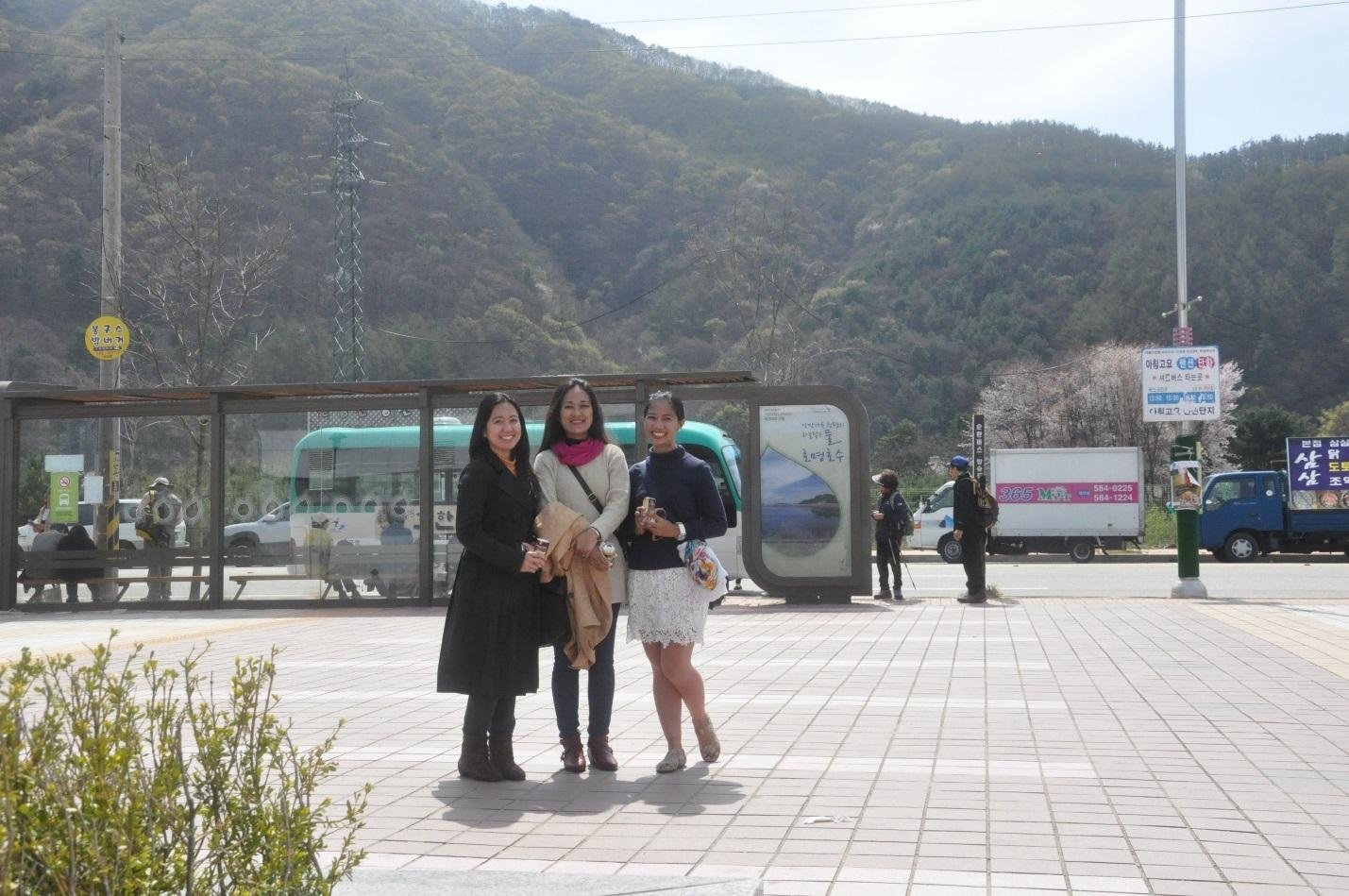 At Gapyeong Station while waiting for the bus to take us to Garden of Morning Calm. There is a booth outside the station where you can buy your pass. Admission is ₩9,000 on public holidays and weekends and ₩8,000 on weekdays. | Image credit: Wanders of Eve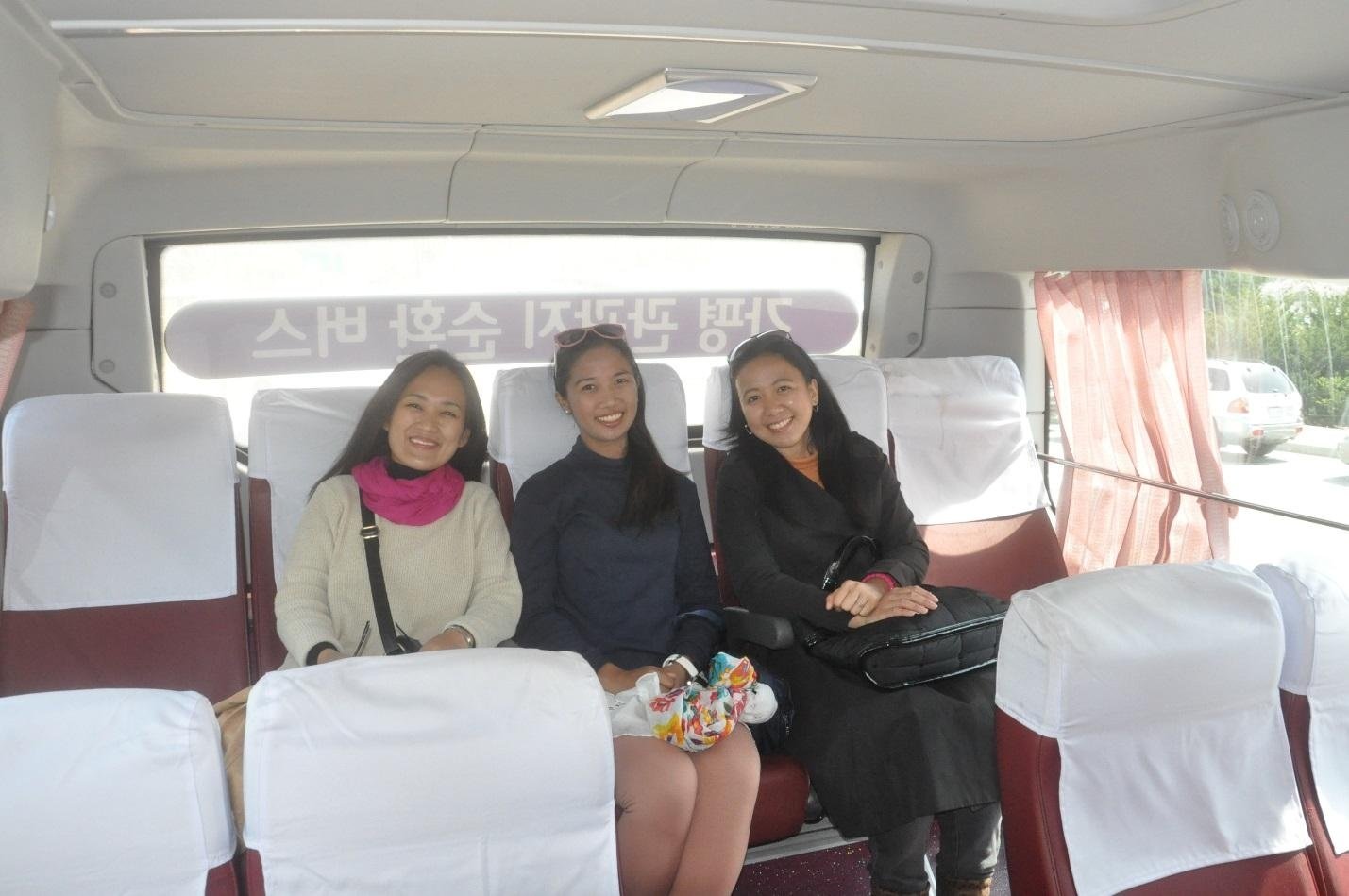 At the bus going to the garden. There was a tour guide but a Chinese speaking one, I guess. | Image credit: Wanders of Eve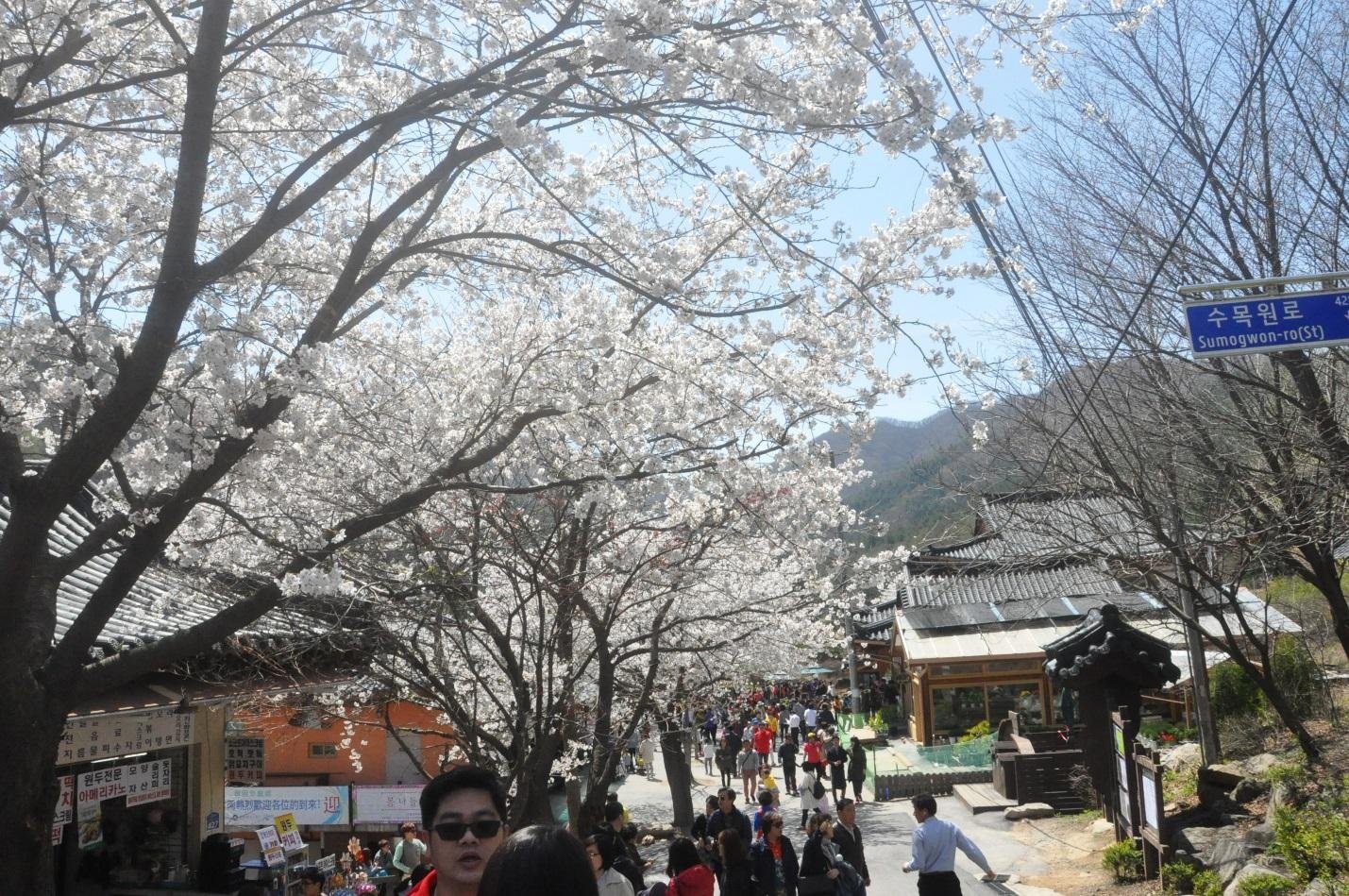 Our trip was in late April, and we were lucky to have found cherry blossoms in full bloom. | Image credit: Wanders of Eve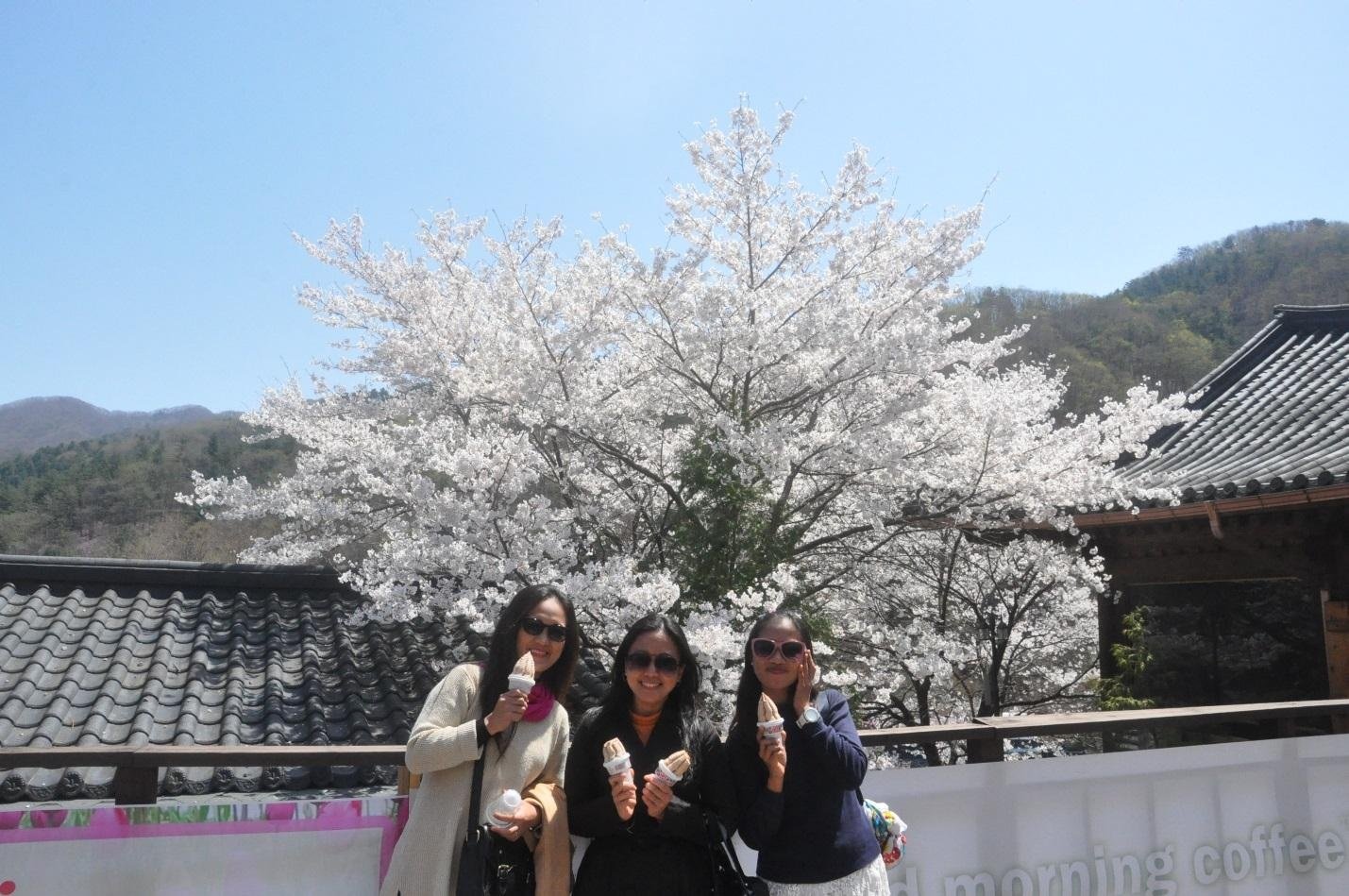 Of Korean ice cream and cherry blossoms. Cheers! | Image credit: Wanders of Eve
Also read: Korea's Cherry Blossoms 2017 Forecast: When & Where to Catch Them?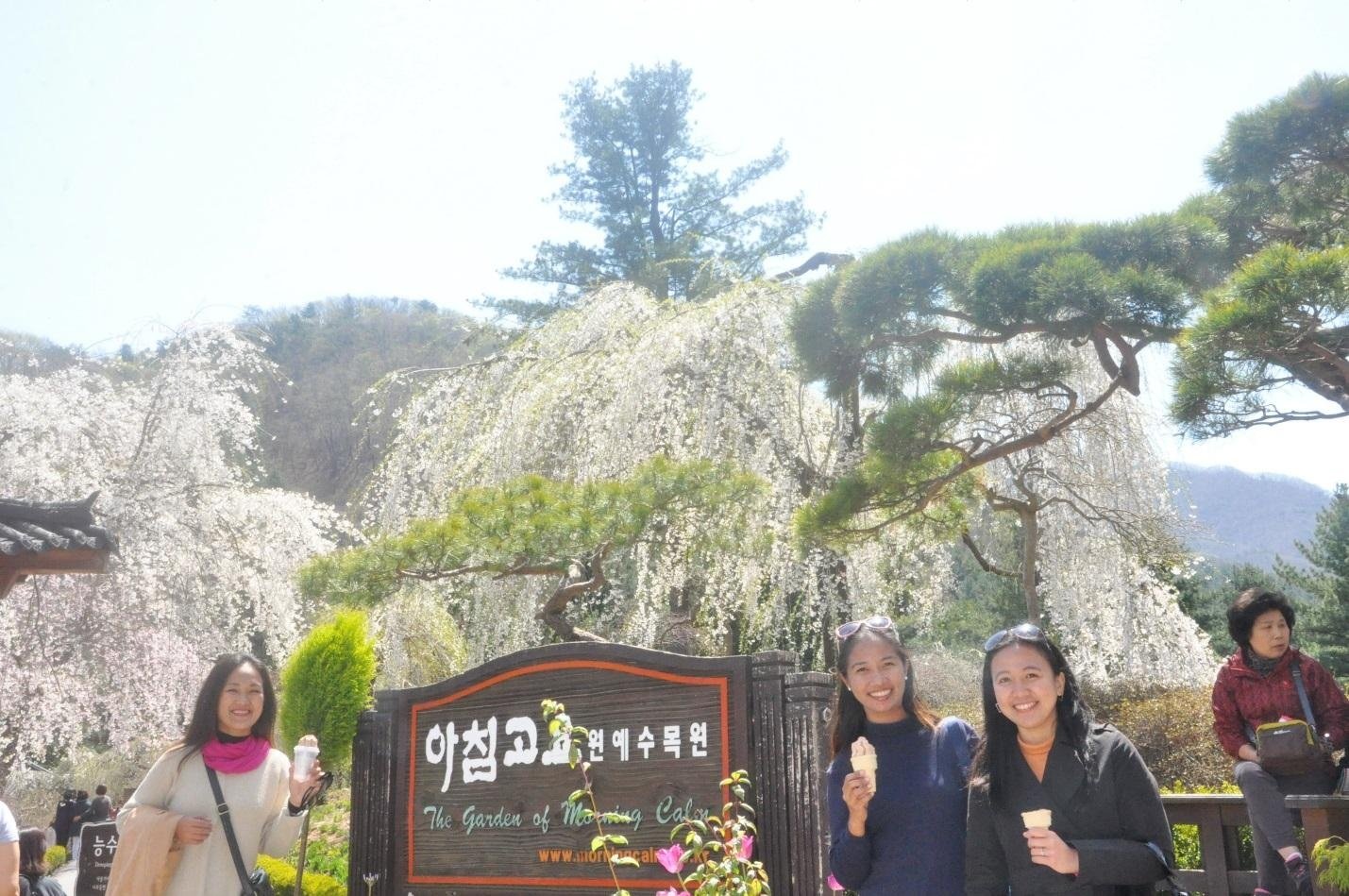 Entrance to the garden | Image credit: Wanders of Eve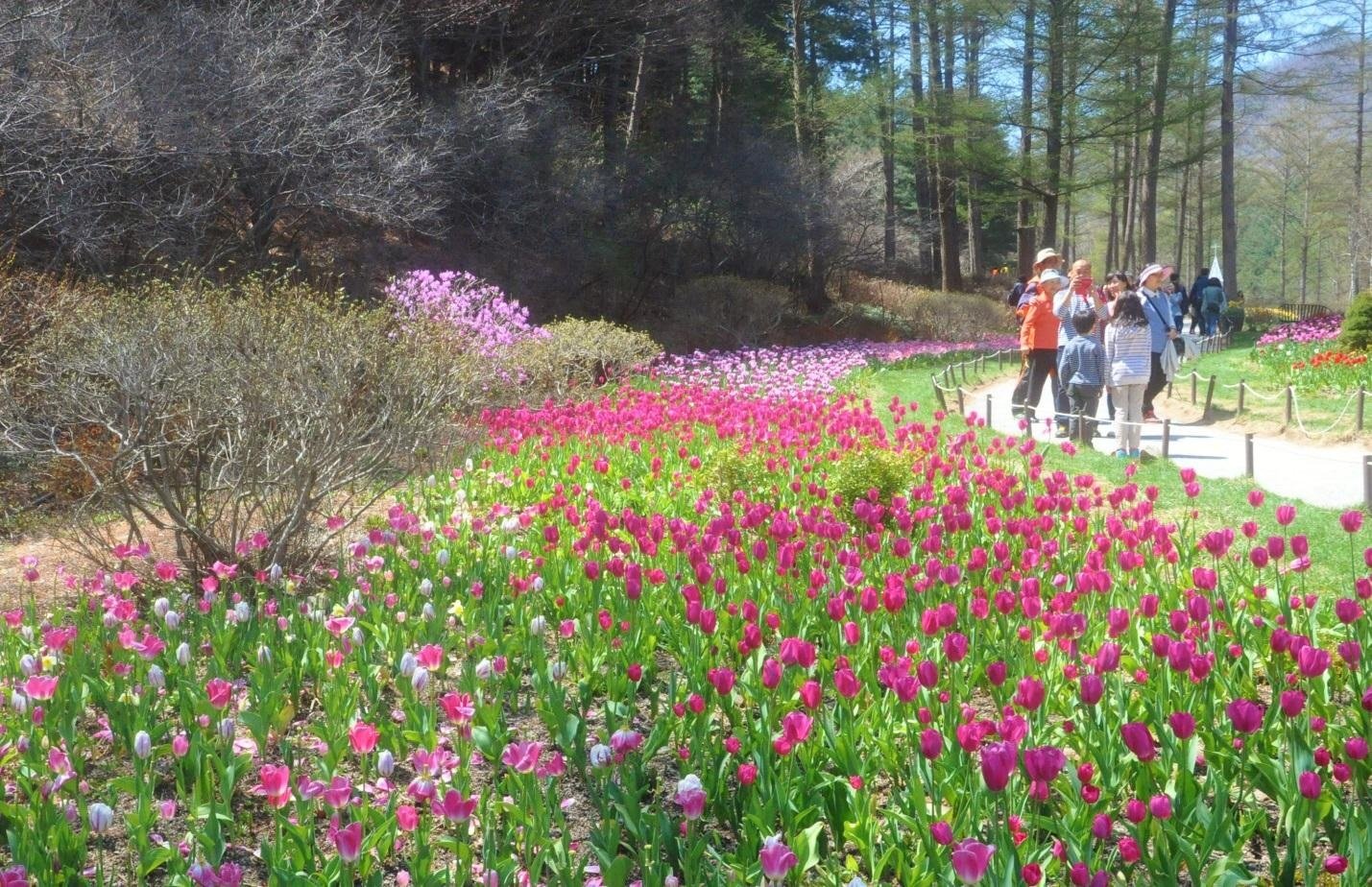 If you cannot go to Everland, this garden is another option where you can see tulips in full bloom. | Image credit: Wanders of Eve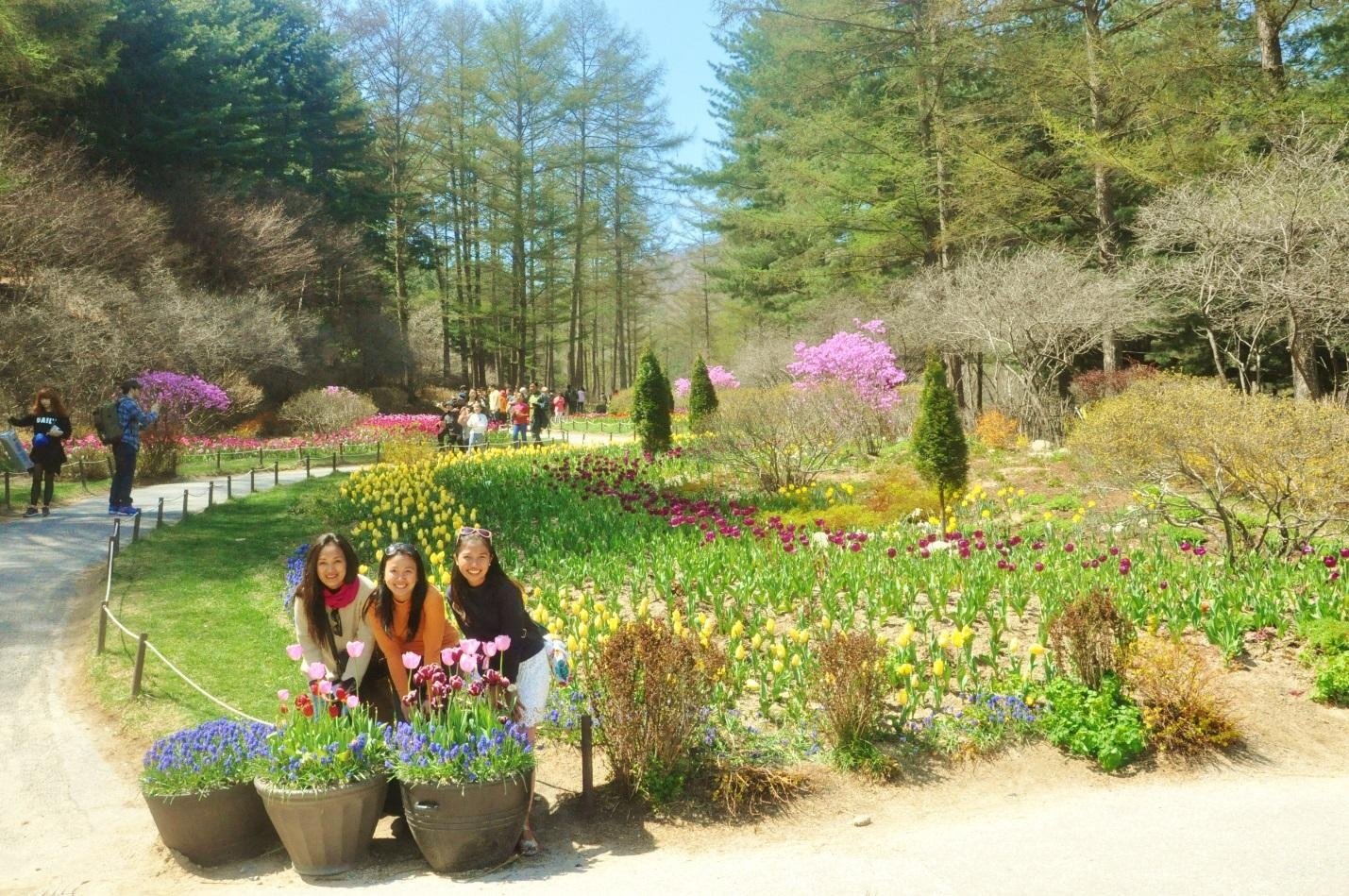 This part of the garden is my favourite. It exudes a fairy tale setting. | Image credit: Wanders of Eve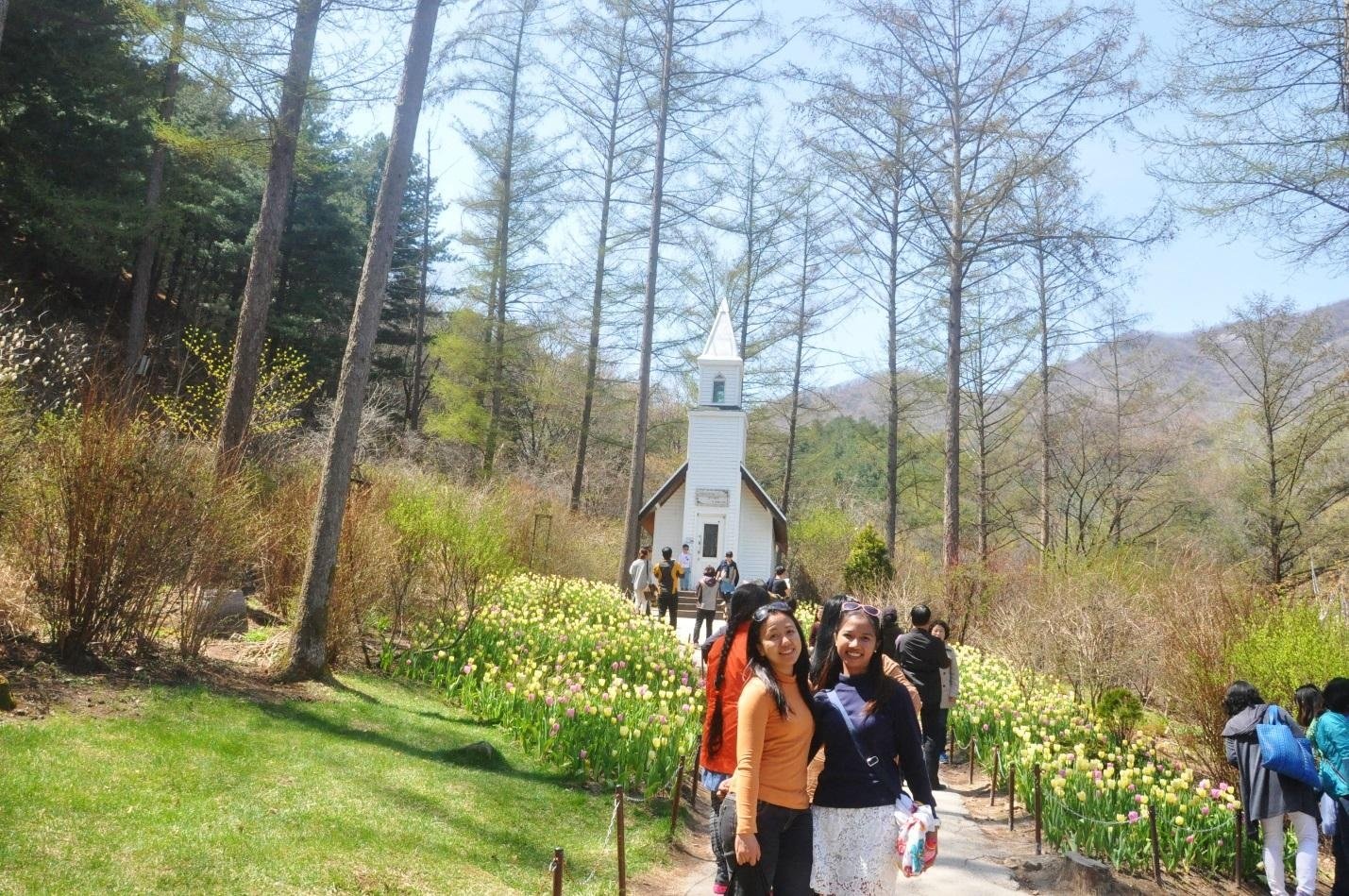 This dainty white church in the background made the setting even more beautiful and divine. | Image credit: Wanders of Eve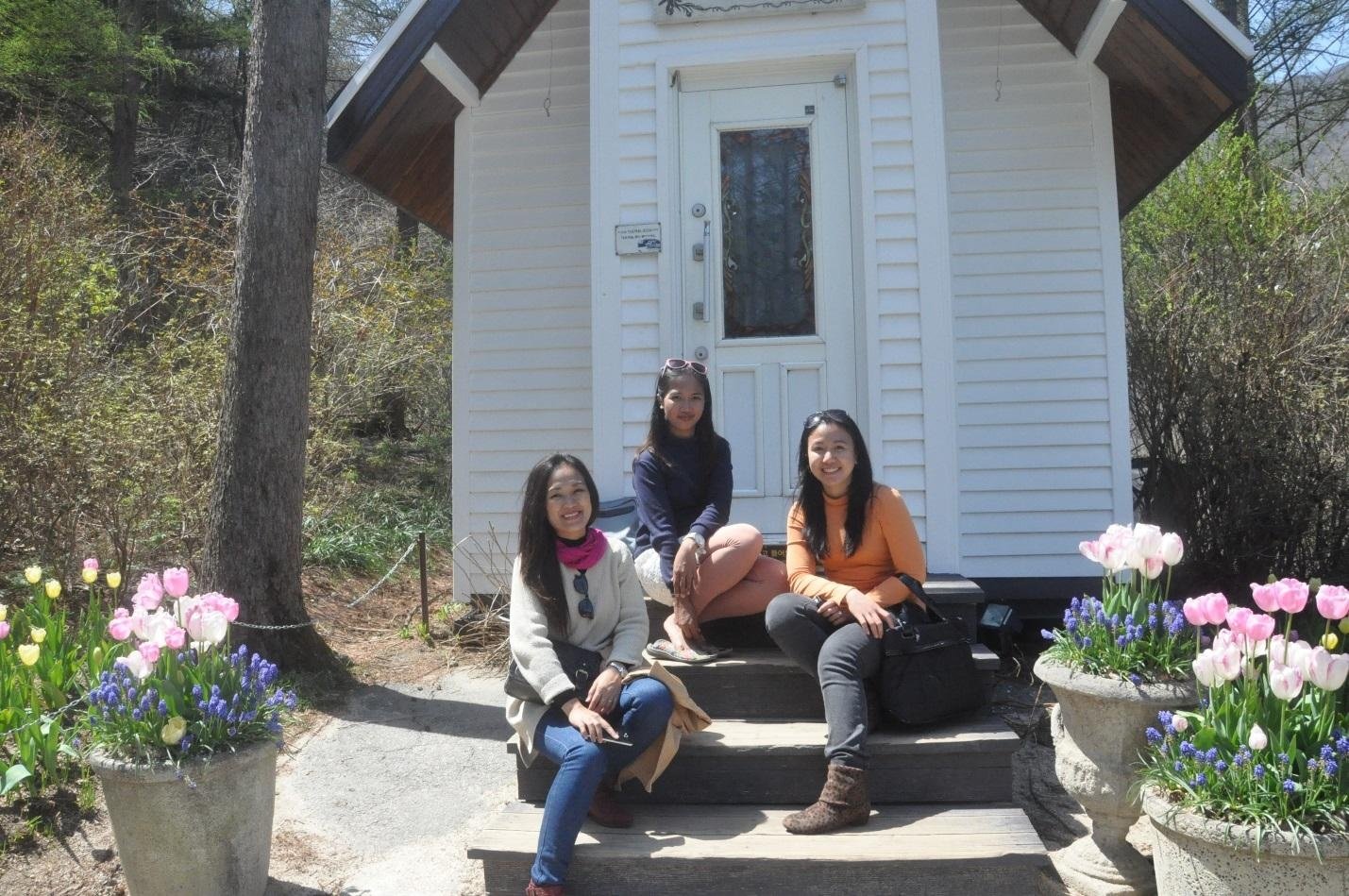 Countryside vibe | Image credit: Wanders of Eve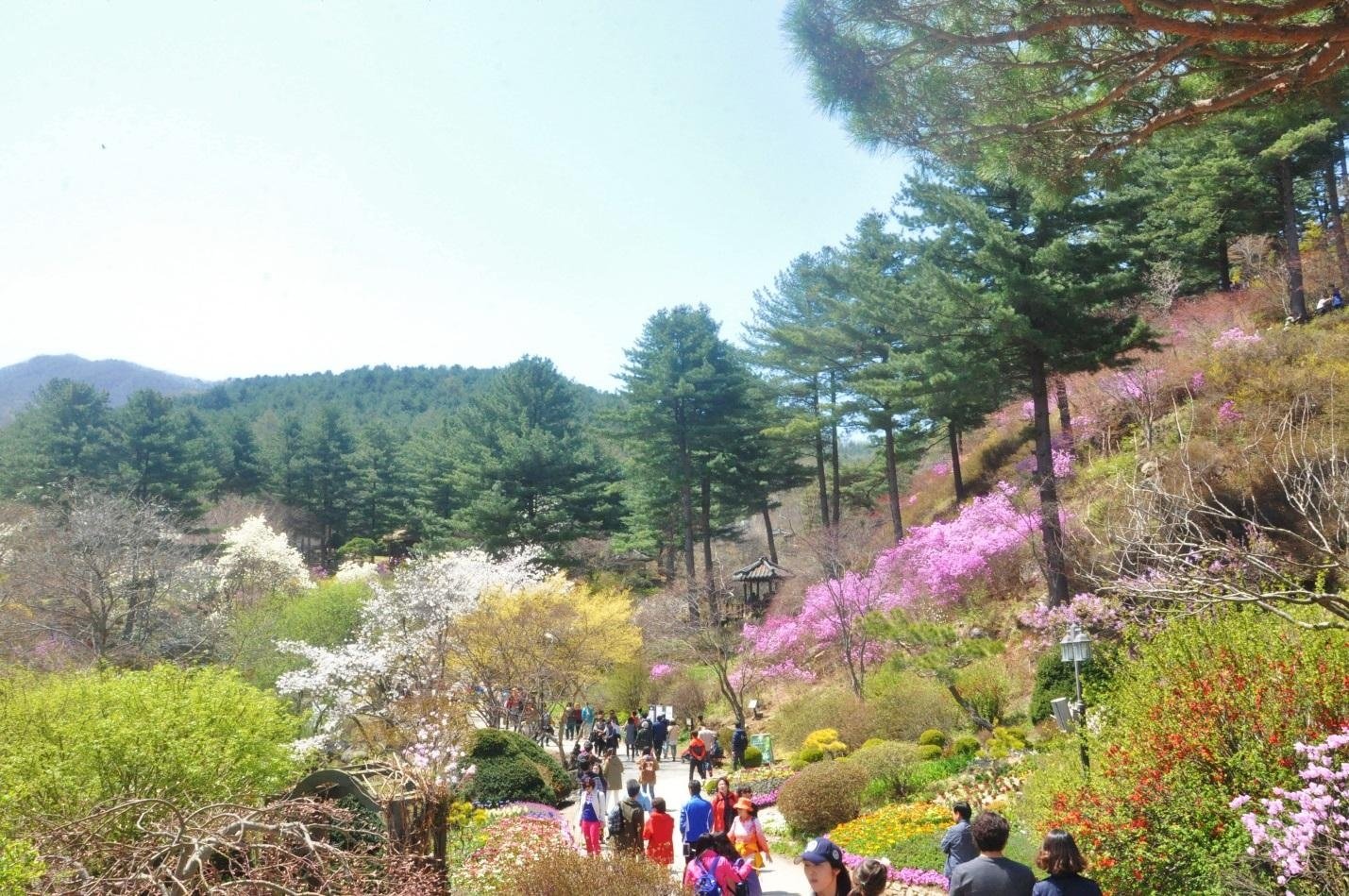 Scenic landscapes as you go around | Image credit: Wanders of Eve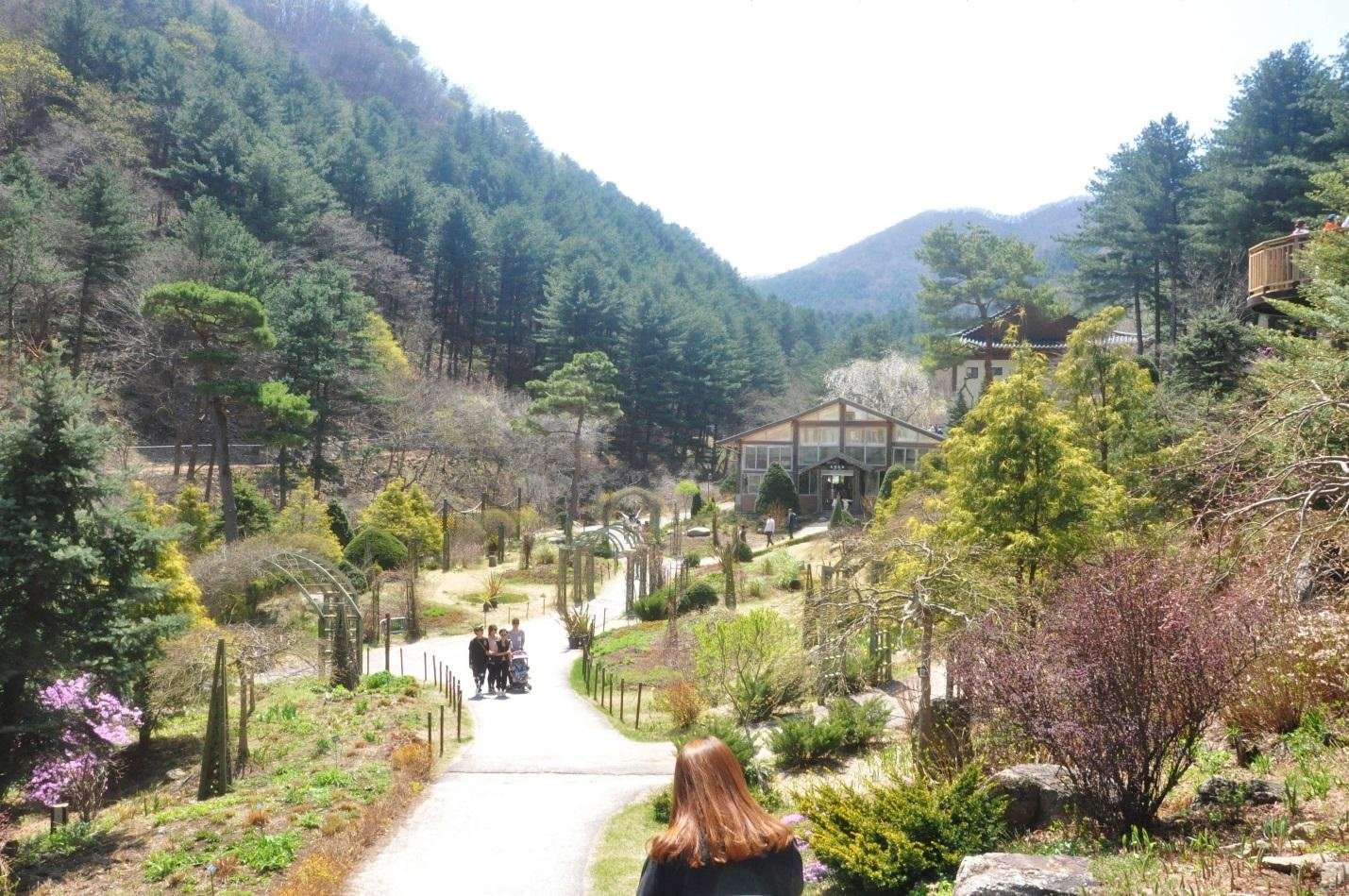 Image credit: Wanders of Eve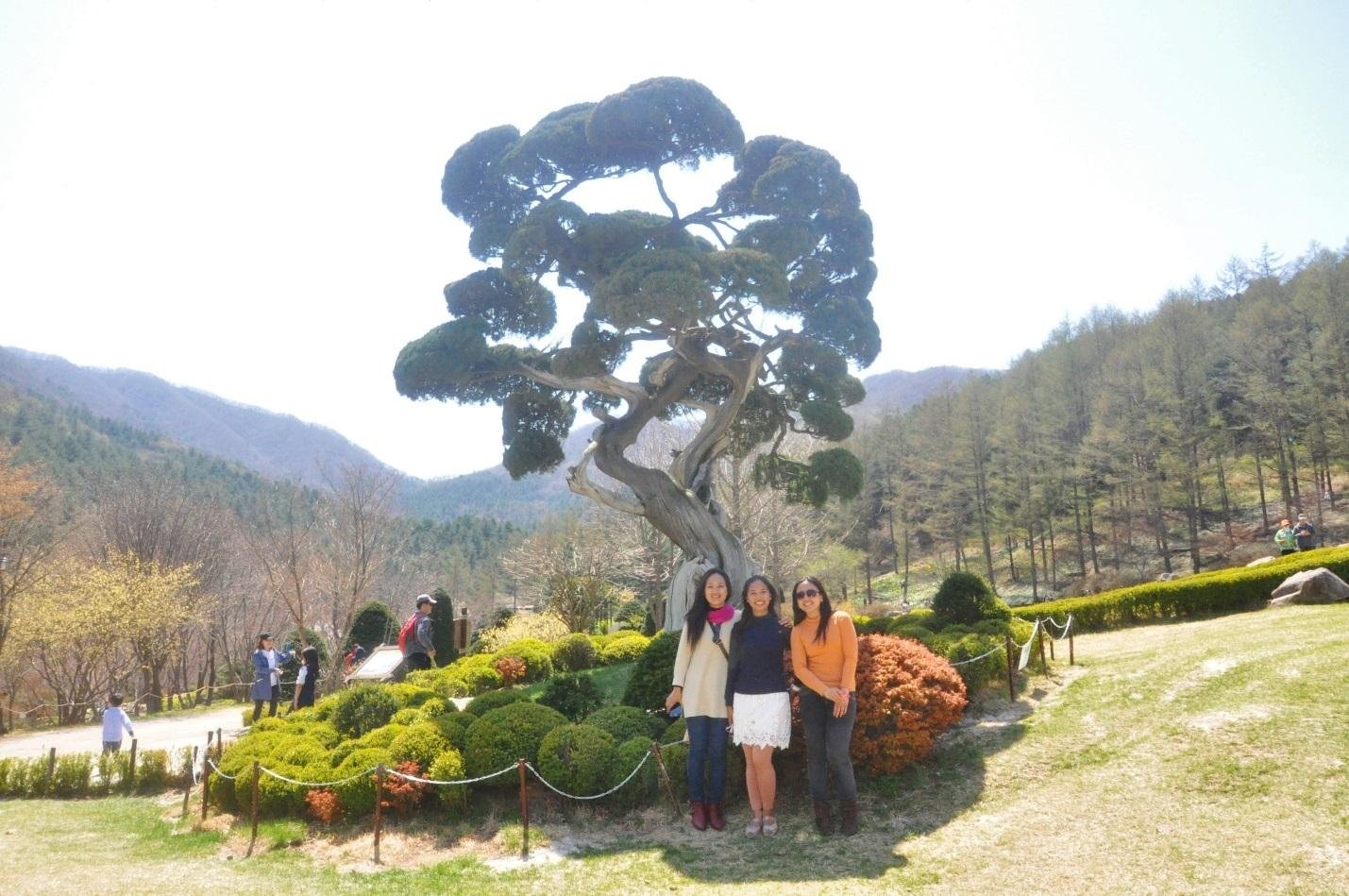 This Juniper tree is one of the iconic trademarks of the garden. | Image credit: Wanders of Eve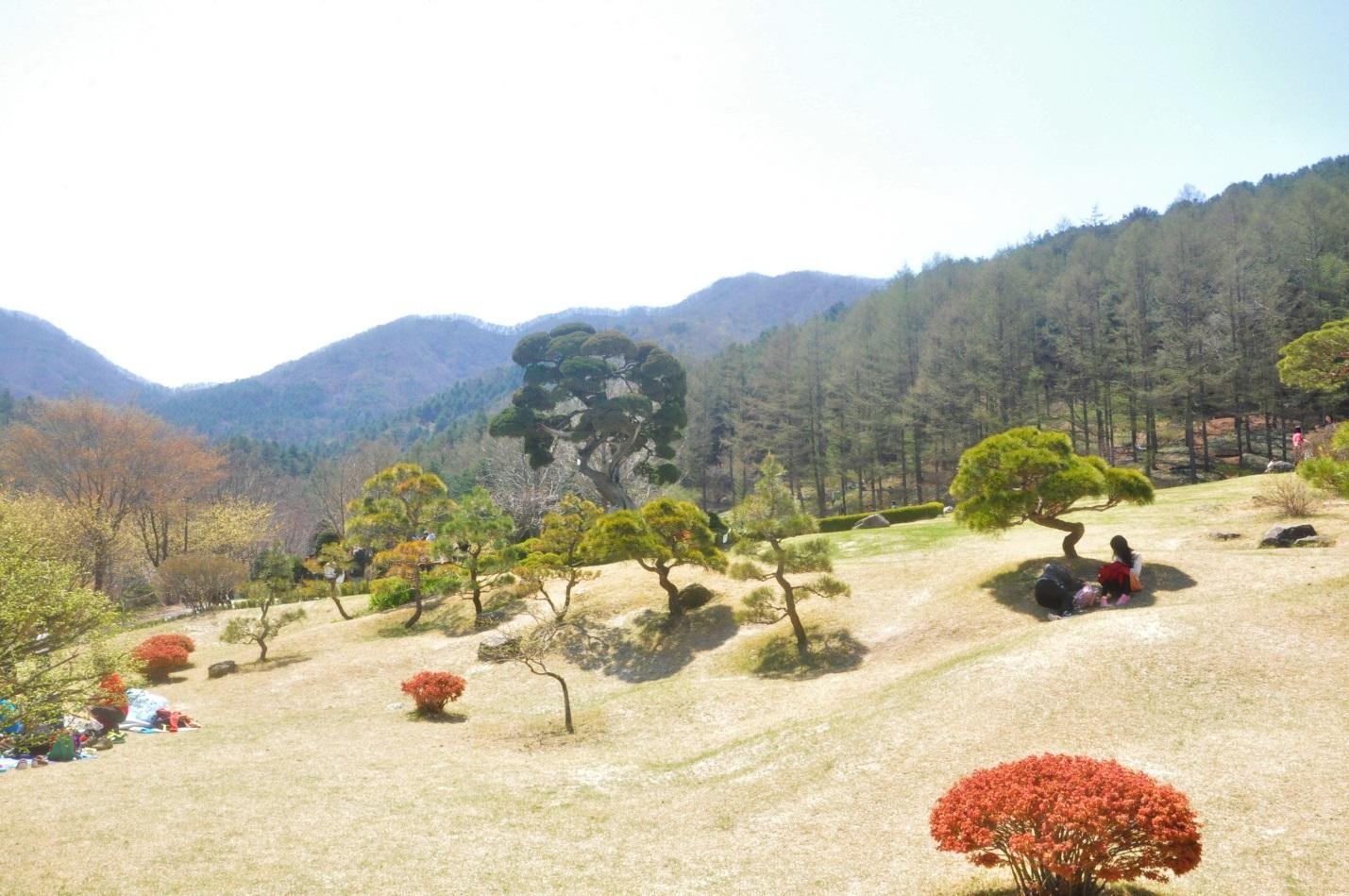 Image credit: Wanders of Eve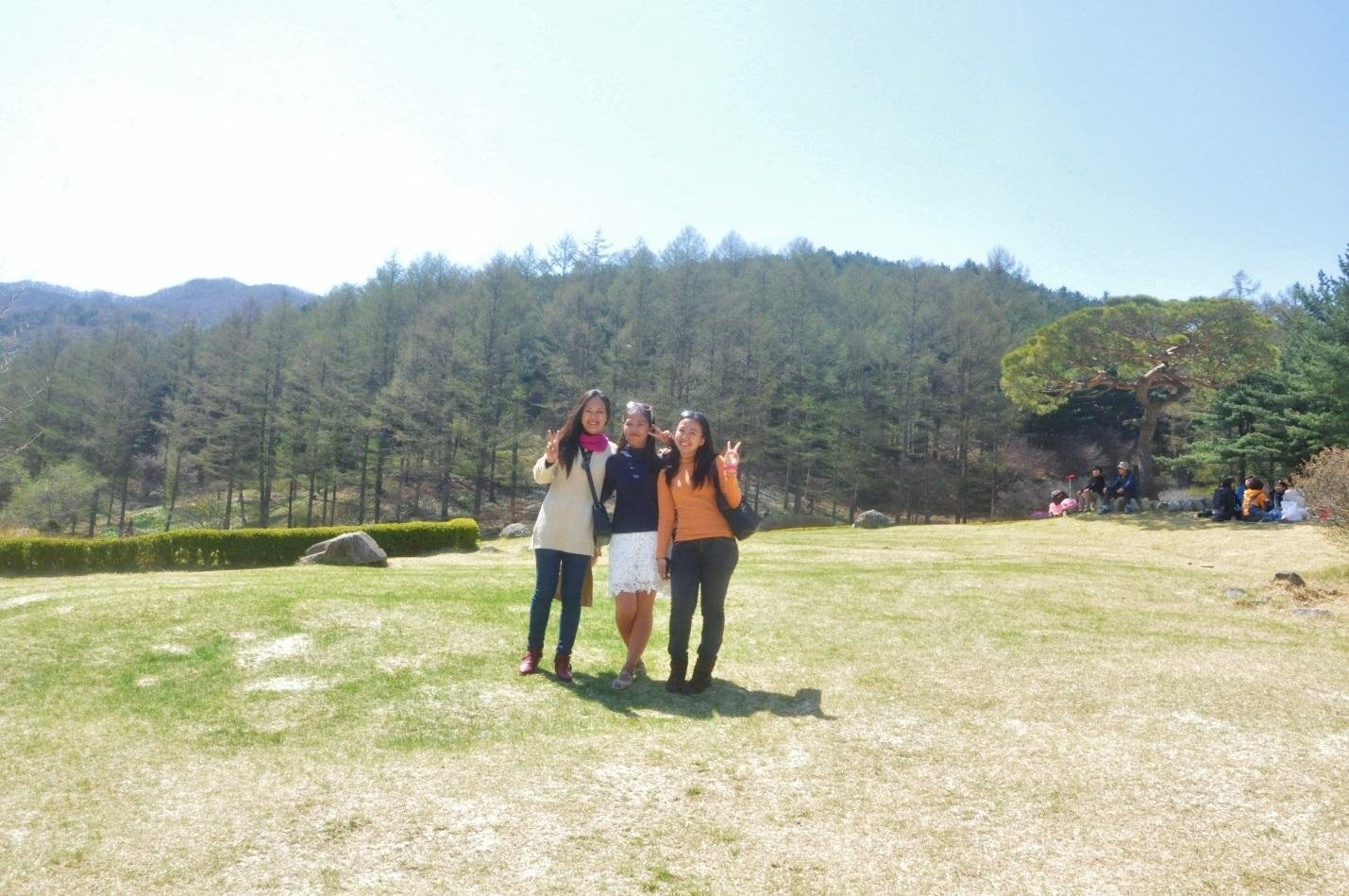 Image credit: Wanders of Eve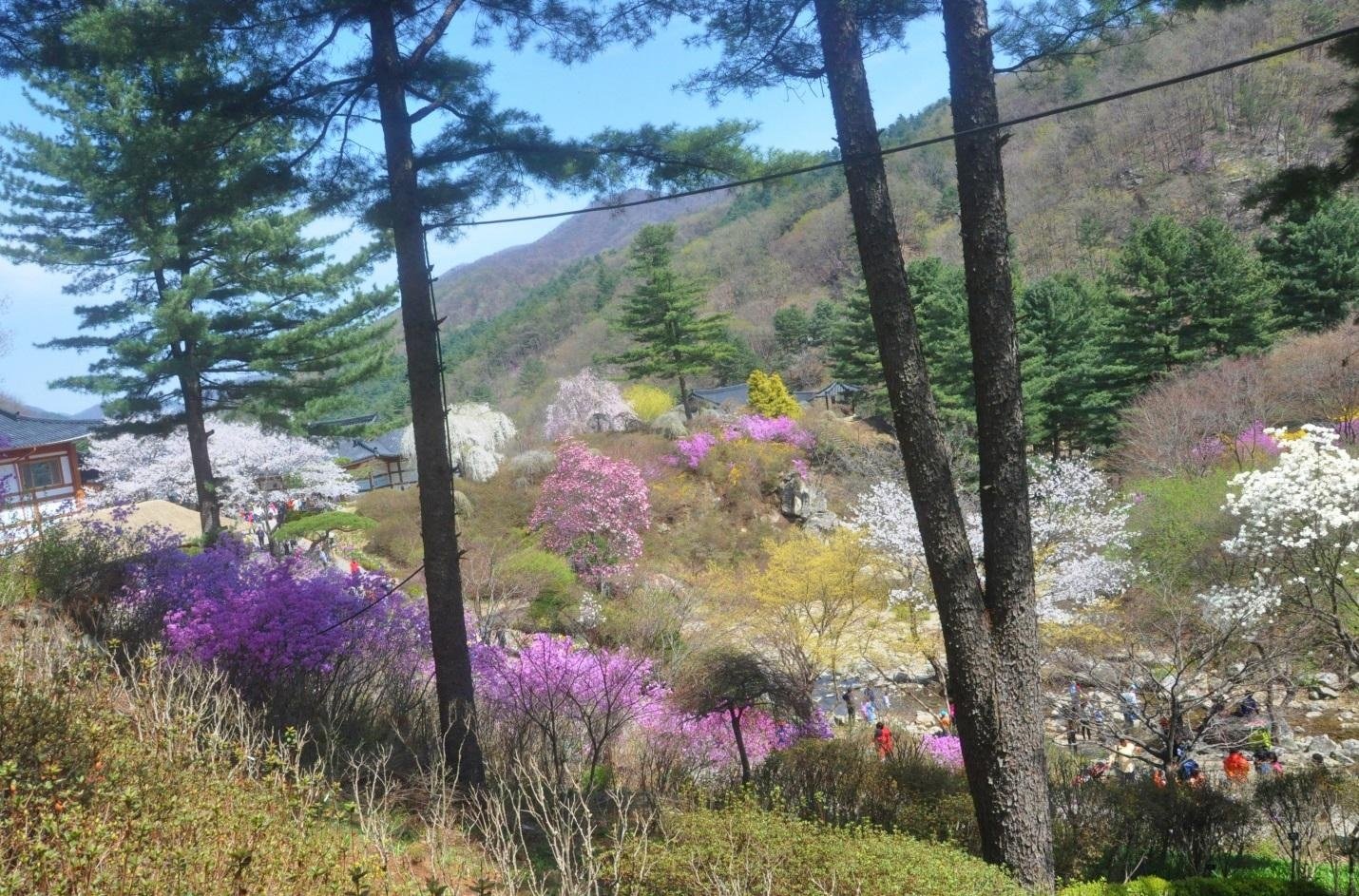 Image credit: Wanders of Eve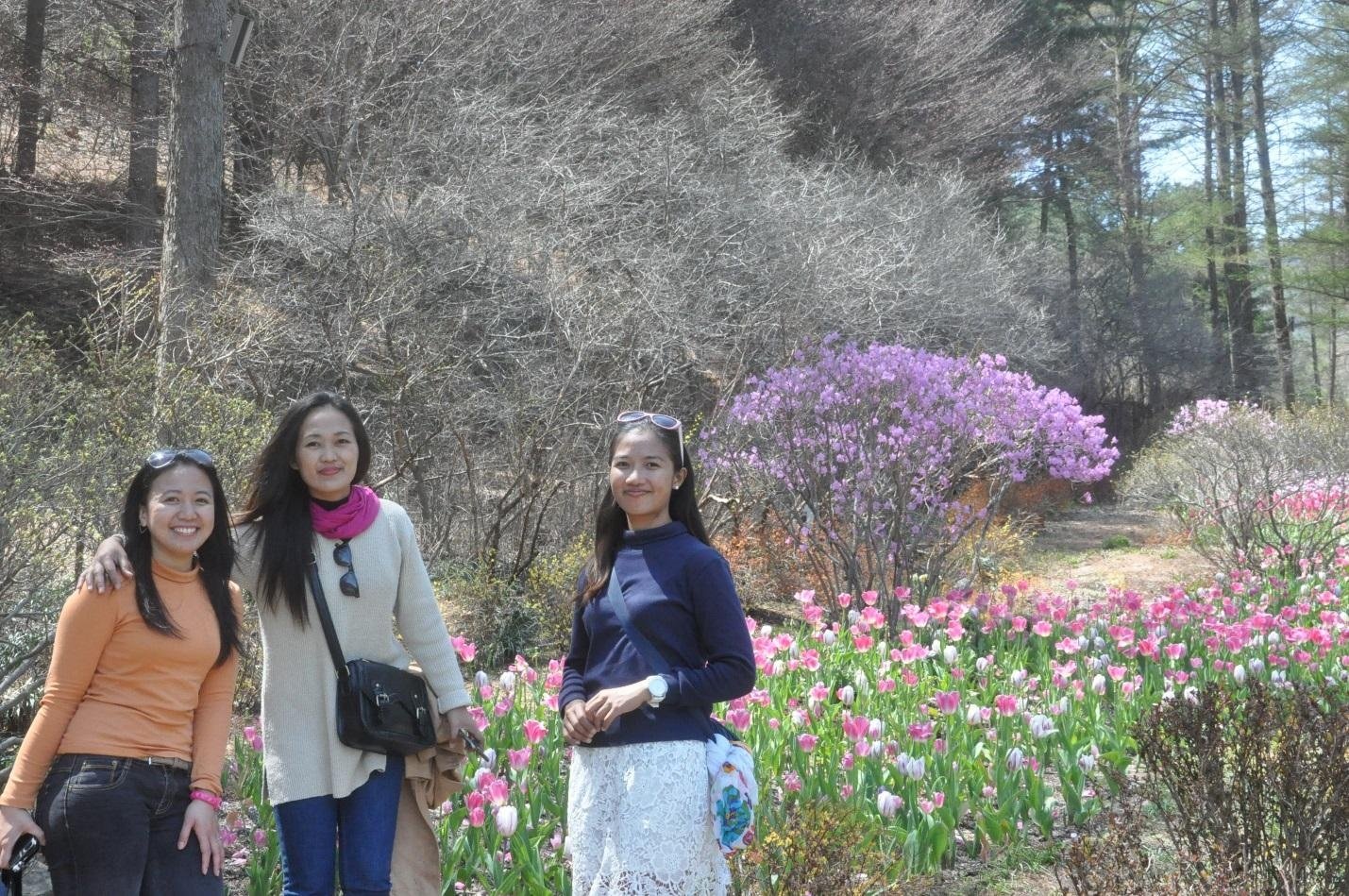 Image credit: Wanders of Eve
Also read: 25 Photos that Will Make You Want to Move to Korea Now
Pack your bags and plan your trip and experience spring in this beautiful garden at the Land of Morning Calm! ☺