Themed cafes are pretty commonplace these days, but the ones in Seoul take it to a whole new level. From lively character-themed cafes to whimsical fairytale-looking cafes, you're basically spoilt for choice! Here the 15 themed cafes that you should totally check out if you're travelling in Korea!
1. Thanks Nature Cafe | Hongdae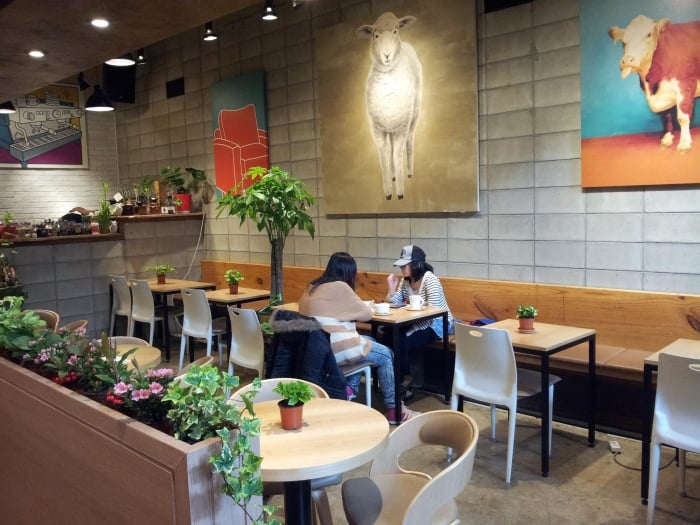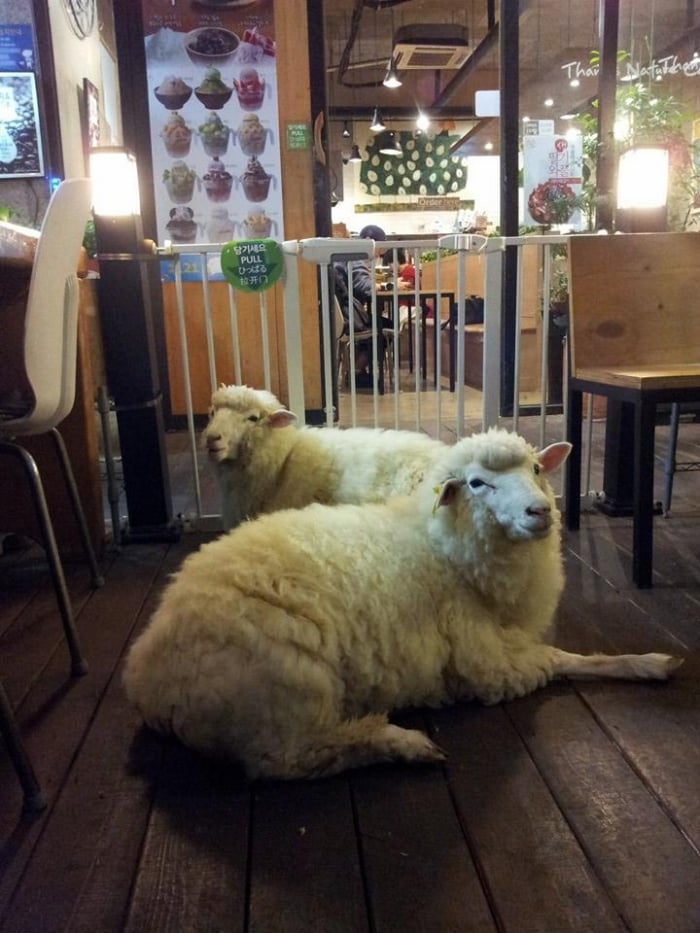 Image credit: Thanks Nature Cafe
The combination of sheep and coffee sounds as random as they get, but Thanks Nature Cafe has two cute sheep roaming at the area outside the cafe where customers can sit and play with them. To match these fluffy fauna, the cafe sports an earthy interior design. With the free WiFi and charging points as well, this place makes for a great locale for study sessions or a nice chill-out day with friends. The cafe focuses on waffles and coffee served with pretty latte art.
486 Seogyo-dong, Mapo-gu, Seoul, South Korea
Nearest Subway Station: Hongik University (Exit 9)
Open daily, 11am-10pm
2. Hello Kitty Cafe | Hongdae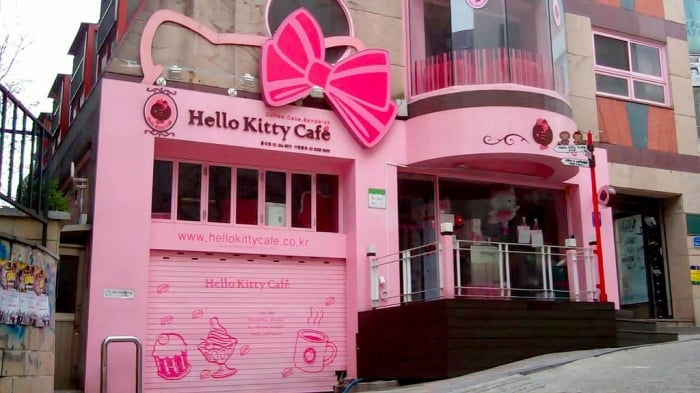 Image credit: Librarianidol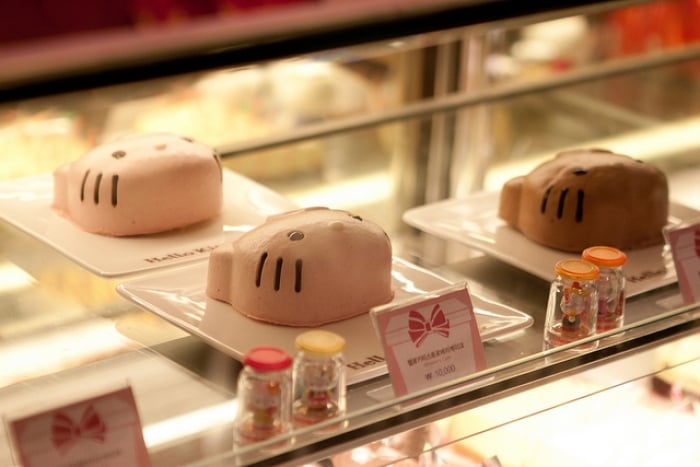 Image credit: Jirka Matousek
Right next to Hongdae's main shopping street, you can spot a huge pink Hello Kitty cafe that looks so pretty you probably won't believe it's real. From the wallpaper, bathroom, seats and tables, you will be surrounded by everything Hello Kitty. Besides the usual cafe food selection of coffee and cakes, there are also Hello Kitty souvenirs for you to purchase! Of course you can take photographs with all their decorations as well. Cakes such as the Mousse Cake (KRW 11,000) and the Tiramisu (KRW 5,5000) have Hello Kitty designs on them, making them extremely Insta-worthy. If you're a big fan of Hello Kitty, this cafe is perfect for you!
364-14 Seogyo-dong, Mapo-gu, Seoul, South Korea
Nearest Subway Station: Hongik University (Exit 9)
Open daily, 10am-12am

3. Ho Ho Myoll | Hongdae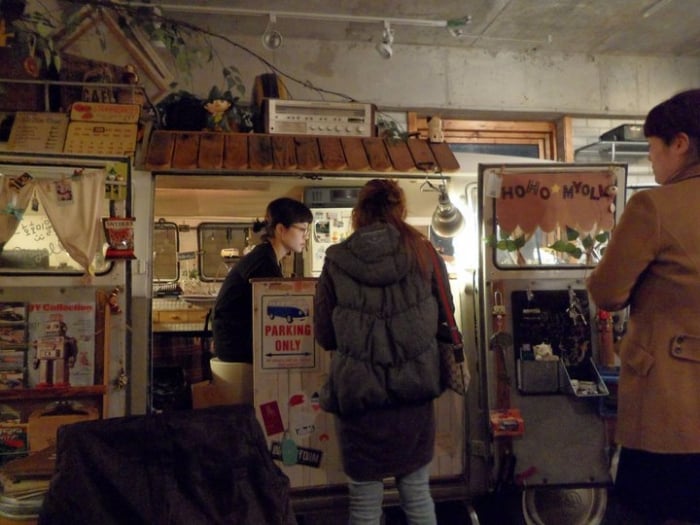 Image credit: Seoul Korea Facebook Page
With a real Volkswagen parked close to the shopfront, this whimsical-looking cafe is as vintage as they get. The cafe is named after Myoll, a grey cat that lives in it…soo cute! Sit anywhere in this cosy and nicely decorated cafe and order yourself a cup of Flannel drip coffee, which is personally made by the Barista Master who happens to create wonderful latte art. With fairy lights hanging atop the unique decorations, Ho Ho Myoll also looks amazing at night when everything lights up!
93-44 Mapo-gu, Sangsu-dong, Seoul
Nearest Subway Station: Sangsu (Exit 2)
Open daily, 11am-12am
4. Banji Cafe | Hongdae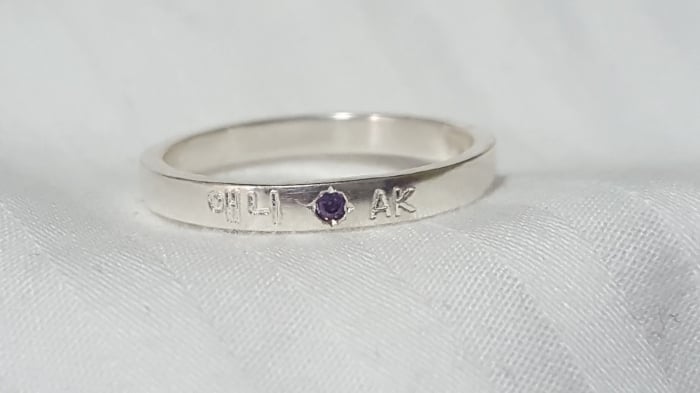 Image Credit: Annie Eats In Korea
With a ring craft shop that actually allows customers to make their own rings, necklaces and bracelets, Banji Cafe is definitely way ahead of the cafe trend in Seoul. Custom-made jewellery became widely popular after Korean celebrities Gain and Jo Kwon made their own matching rings on "We Got Married". Offering fine silver rings with the choice of black, white, pink or yellow plating as well as the option of adding gemstones and laser engravings, you can pretty much customise whichever way you want! Enjoy a cuppa on the rooftop while your shiny souvenirs are being made!
366-13 Seogyo-dong, Mapo-gu, Seoul, South Korea
Nearest Subway Station: Hongdae (Exit 9)
Open daily, 11am-7pm
5. 221 B | Gangnam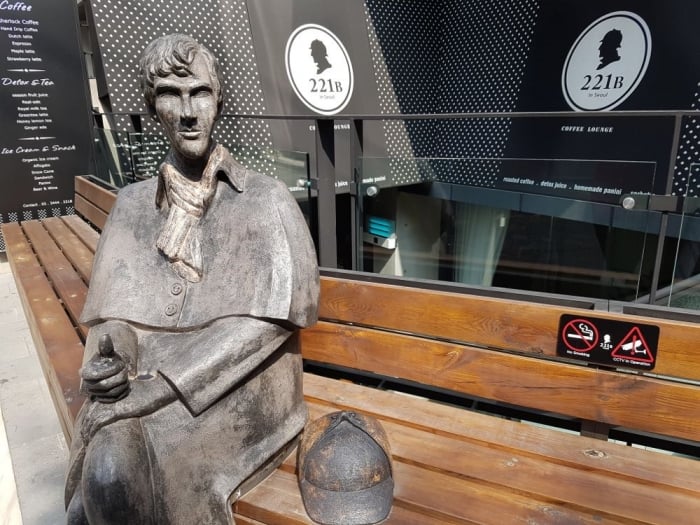 Image credit: The Baker Street Babes Facebook Page
Does the name of the cafe ring any bells? Why, it's Sherlock Holmes' address along Baker Street! Inspired by BBC's Sherlock, you will also find a wide variety of items that are reminiscent of the famous TV series on display in the cafe. The swanky 221 B room has a giant glass mirror, K-pop music playing the background and rotating pictures of Benedict Cumberbatch's and Martin Freeman's faces. Everything here has the Sherlock motif, from the savoury cookies, cakes, and candy right down to the coffee cups, which also makes for a very handy souvenir. The food and drink selection is pretty standard though there are also smoothies and detox juices if you prefer the healthier choice. Take your time at the cafe because there is certainly a lot to see!
116-6, Seoul, South Korea 135-821
Nearest Subway Station: Gangnam-gu Office (Exit 3)
Open Mon to Fri, 9am-9pm
6. May Island | Gangnam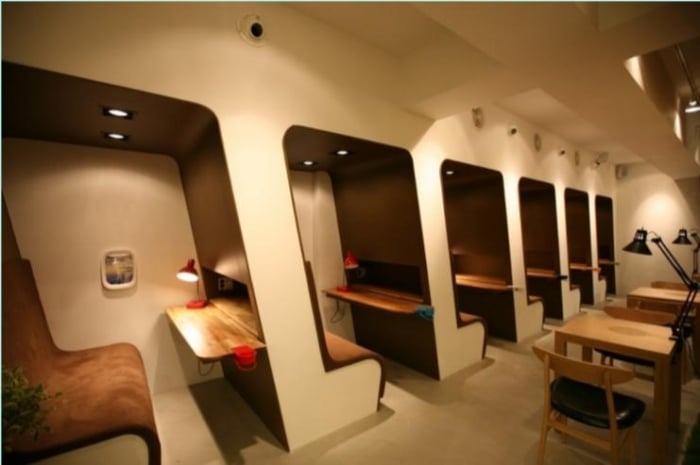 Image credit: omg0609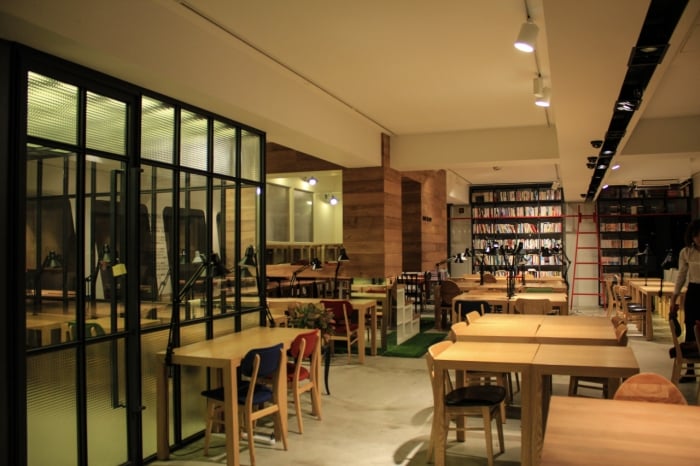 Image credit: Koreaorsomething
The coolest things about this study cafe are the airplane-inspired seats, which give you the privacy you need to concentrate and focus on your work. Customers can buy a drink and stay at the cafe for up to five hours. If you would like to stay for a longer period of time, then get more drinks at a 10% discount by flashing your old receipt. This cafe is almost library-esque because everyones quietly working about their own business…so keep the volume down okay! There is free WiFi which makes it a pretty popular place for students and working adults alike. This is a wayyy better location to do your work than your average Starbucks outlet.
South Korea, Seoul, Gangnam-gu, Yeoksam 1(il)-dong, 816-6 4-6 층
Nearest Subway Station: Gangnam (Exit 11)
Open daily, 9am-11pm
7. Line Friends Cafe & Store | Itaewon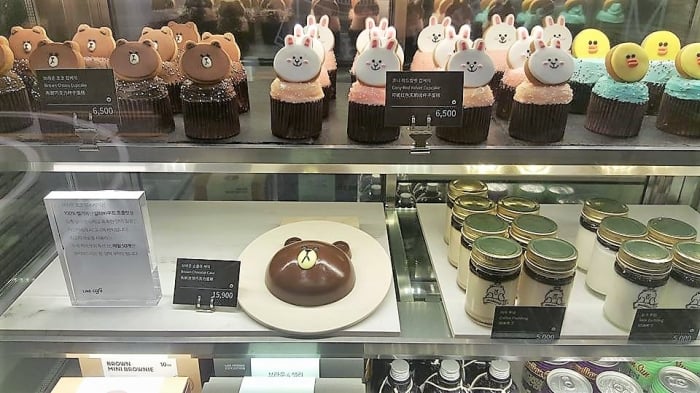 Image Credit: Line Friends Store & Cafe Facebook Page
A must-visit for LINE fans, the cafe is filled with adorable LINE merchandise and LINE-themed items that will definitely make you feel like a child again. The first floor consists of mainly toys and accessories while the second floor contains FRIENDS collaboration items along with some LINE-inspired clothing. The cafe is located in the basement level, with a 20 piece menu featuring Cony cookies and Brown & Sally macaroons. Don't forget to cuddle up for a photo with the 3.2-metre tall Brown at the entrance! Set this cafe as your next in LINE.
9 Myeongdong 8na-gil, Chungmuro 1(il)-ga, Jung-gu, Seoul, South Korea
Nearest Subway Station:  Myeongdong (Exit 6)
Open daily, 10am-11pm
8. Banana Tree | Itaewon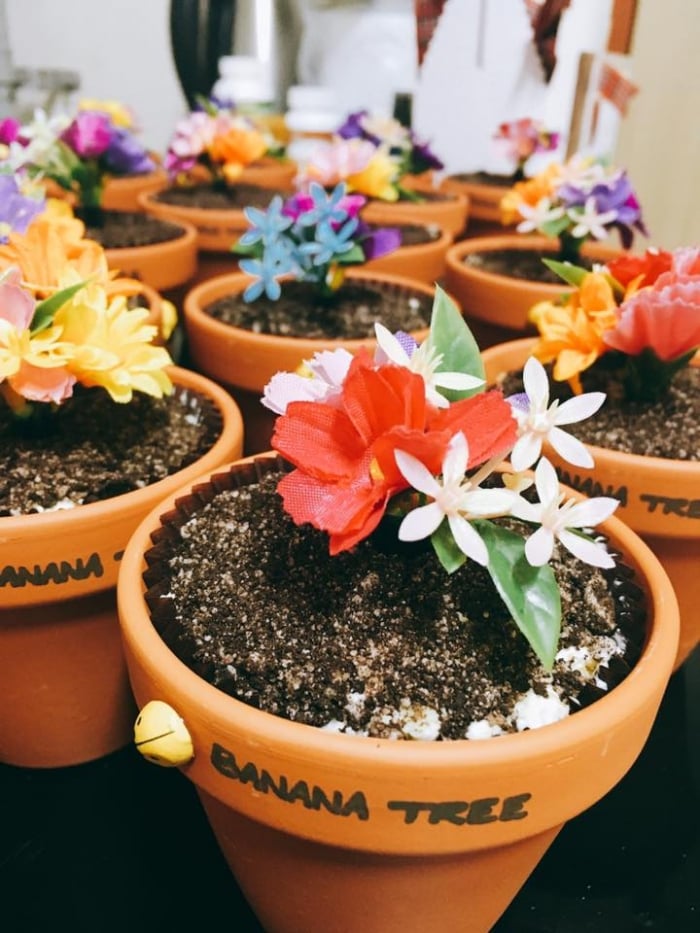 Image credit: Banana Tree 바나나 트리 Facebook Page
The fan-favourite in this quirky cafe is the Flower Paap, which is a cake served in a miniature flower pot with a spoon that looks adorably like a mini shovel. There are four different flavours to choose from and the most popular ones are blueberry and espresso. Comprising of Oreo cookie dust, chocolate pebble rocks and cake underneath it all, this will probably be your first time seeing an edible flower pot. Another interesting item on the menu is the SomSaTang Latte, which is a cotton candy latte offered in different flavours and served with a huge portion of cotton candy that float on top of the delicious latte. You can also choose to take away these flower pot cakes, which looks absolutely gorgeous as a gift!
526 Sinsa-dong, Gangnam-gu, Seoul, South Korea
Nearest Subway Station: Sinsa (Exit 7)
Open Mon to Fri, 11am-8.30pm
Open Sat, 11am-12am
Closed on Sundays
9. Takeout Drawing | Itaewon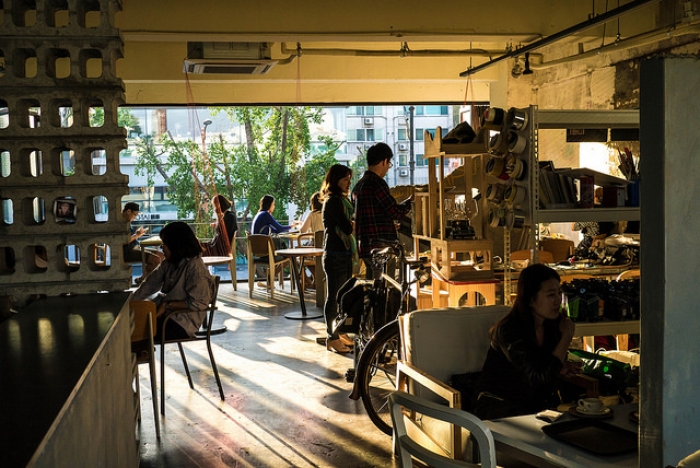 Image credit: Gioconda Beekman
This two-storied establishment doubles up as both an art exhibition space and a cafe. Admire the eye-catching art pieces while sipping a soothing cup of coffee. The bold Meringue coffee is a stands out on the menu because it comes served with a meringue cookie that you can dip in the drink. Another one worth trying is the Iceberg Macchiato, which has a milk iceberg floating in the pool of espresso, making a photo you have to take a snap of even if you aren't a foodie! All earnings from the cafe go into maintaining the art space. This noble and funky cafe is often super crowded so drop by during the weekday instead to avoid those crowds.
Itaewon-ro 252-gil, Yongsan-gu, Seoul, 140-892
Nearest Subway Station: Hangangjin (Exit 2)
Open daily, 11am-11pm
10. Blüte | Itaewon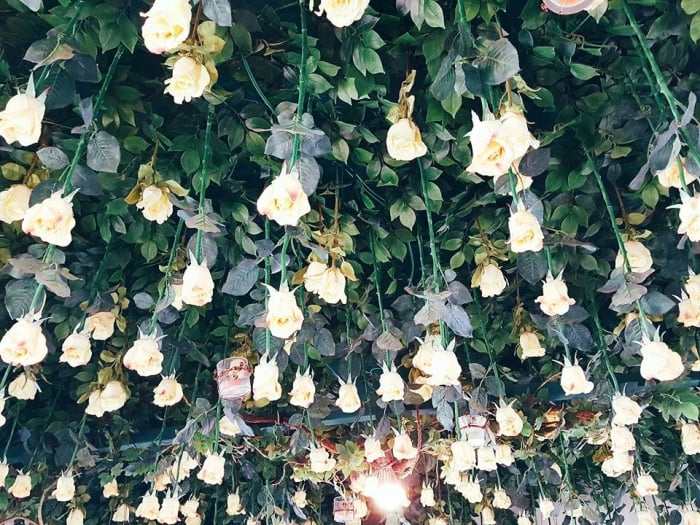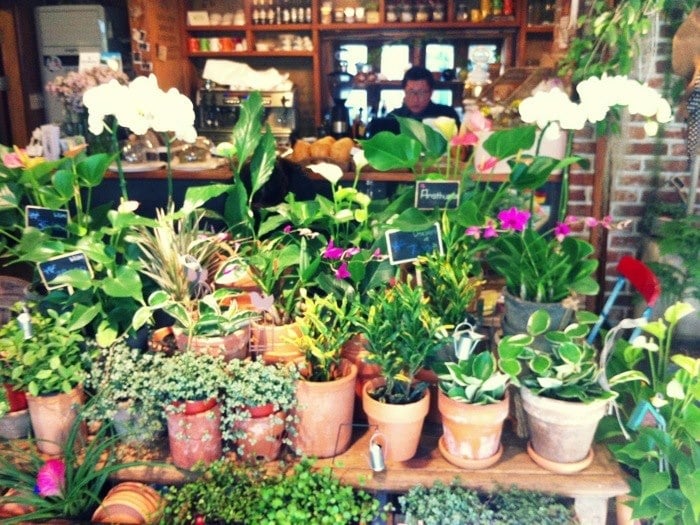 Image credit: Blüte Cafe Facebook Page
Blüte means flower or blossom in German, and this cafe stands true to its name. Complete with shady trees, fresh potted flowers and an impressive ceiling which hangs hundreds of yellow roses, Blüte emanates that with the perfect outdoor garden vibe.  The Lemon Cheese Tart has a hint of citrus and dash of delicious smooth cream cheese and is a must-try. With all the different flowery backdrops on display, you can definitely take a perfect #ootd shot as a keepsake of this cosy garden cafe!
12, Wausan- ro 14-gil, Mapo-gu, Seoul
Nearest Subway Station: Sangsu (Exit 2)
Open Mon, 10am-12pm
Open Thu, Fri & Sat, 10-1am
11. Insadong Chatjip | Insadong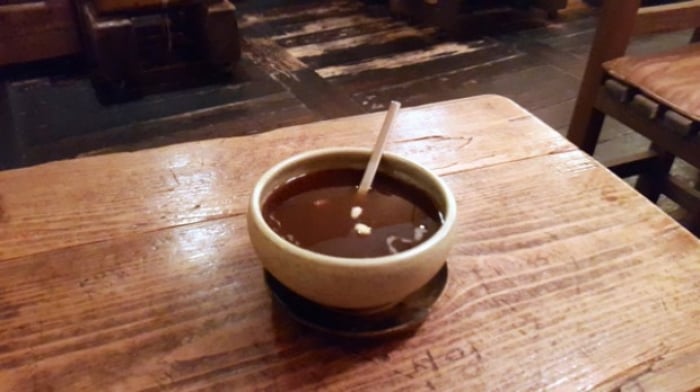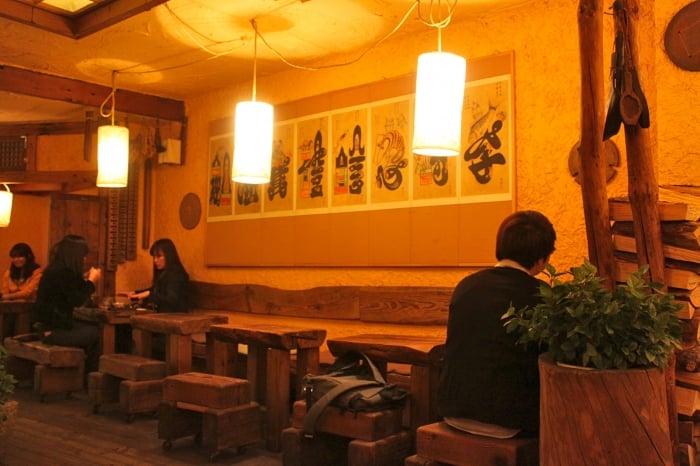 Image credit: Chow & The City
Serving an array of homemade traditional tea such as the Daechu, Ssanghwa, Misan and Ujeon varieties,  the Insadong Chatjip tea house is a good hideaway from the busy streets of Insadong. Step into the warm atmosphere of the cafe with its calm and relaxing decor and dine to traditional music playing in the background. If you want to get further away from the crowds, there are also a few private rooms secluded in the back area behind the garden. Enjoy a bowl of Pat Bingsu or eat some rice cakes with your hot tea for a perfect day out!
33-1, Insadong-gil, Jongno-gu, Seoul
Nearest Subway Station: Anguk (Exit 6)
Open daily, 10am-10pm

12. Ddo-Ong Cafe | Insadong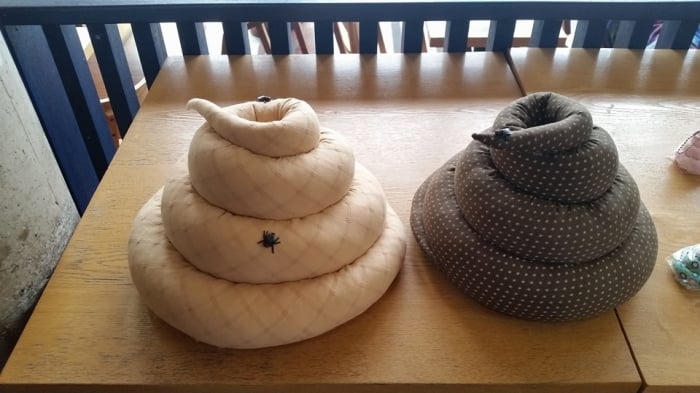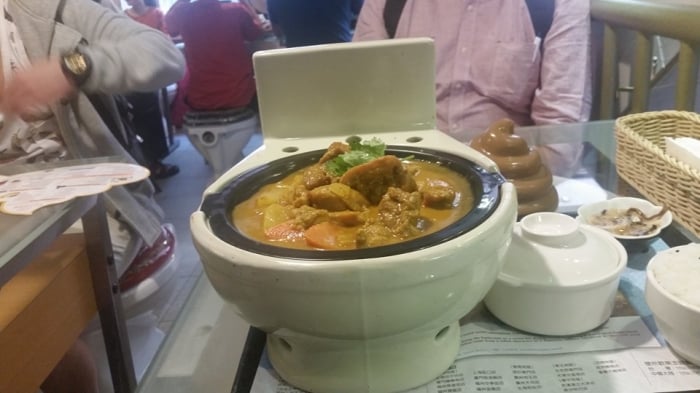 Image credit: Ddo-ong cafe Facebook Page
A poop-themed cafe might not sound the most appetizing, but rest assured it's all in the name of good fun. Plus the cafe actually looks pretty cute! Here, you can find poop-themed items and decorations, from wall art to toilet-shaped potted plants. Its selling point is that all coffee is served in a toilet bowl and food are shaped like poop. This cafe is certainly taking its shit (pun intended) very seriously. With its bizarre theme, this cafe definitely offers a novel experience!
67 Gwanhun-dong, Jongno-gu, Seoul, South Korea
Nearest Subway Station: Anguk (Exit 6)
Open daily, 10am-9pm
13. Blind Alley | Jung-gu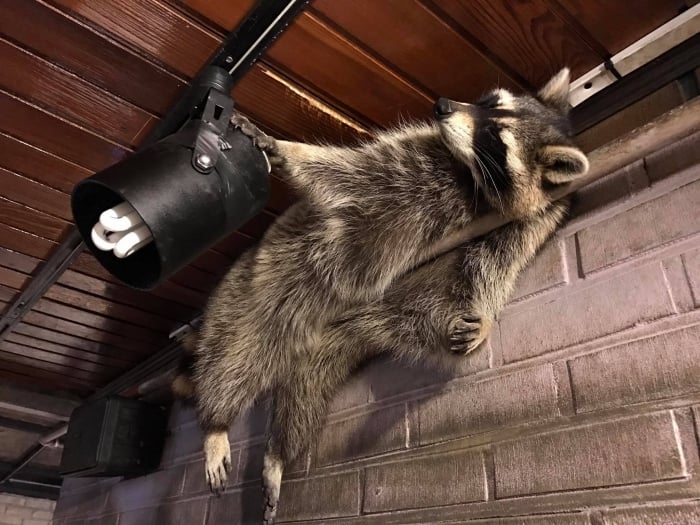 Image credit: Blind Alley Facebook Page
You've seen dog and cat cafes are quite, but how about raccoons? At Blind Alley, raccoons are the stars of the show. The two young racoons are actually owned by the cafe owner and they certainly bring joy to the customers who visit the cafe. Simple espresso, cakes and Bingsu are served at the cafe. But remember not to bring any food into the raccoon section because these cheeky critters will try to nibble on it! Since raccoons sleep a lot, you're lucky if you get an active one that you could play with.
63-20 Cheongpadong 2(i)-ga, Yongsan-gu, Seoul, South Korea
Nearest Subway Station: Sookmyung Women's University (Exit 10)
Open daily, 9am-10.30pm
14. Get & Show | Hapjeong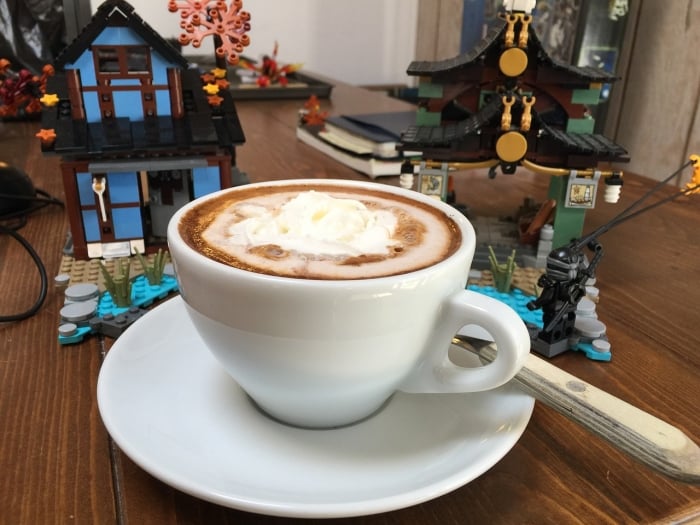 If you're a big fan of Lego, Get & Show is the first cafe you should visit when you're in Seoul. It boasts a vast collection of Lego merchandise including castles, figurines and houses filled with Lego characters, and even a quirky Lego vending machine. It's no surprise that the shop is also an official Lego retailer. For KRW 5,400, you can rent a lego kit to keep you entertained for 30 minutes while sipping on delicious drinks. If you're looking to get some souvenirs, the Lego-shaped chocolates are a great option!
395-80 Seogyo-dong, Mapo-gu, Seoul, South Korea
Nearest Subway Station: Hapjeong (Exit 5)
Open daily, 11am- 11pm
15. Monster Cupcakes | Gyeongnidan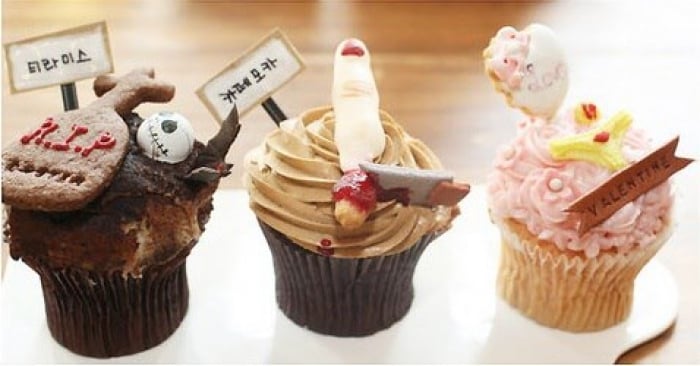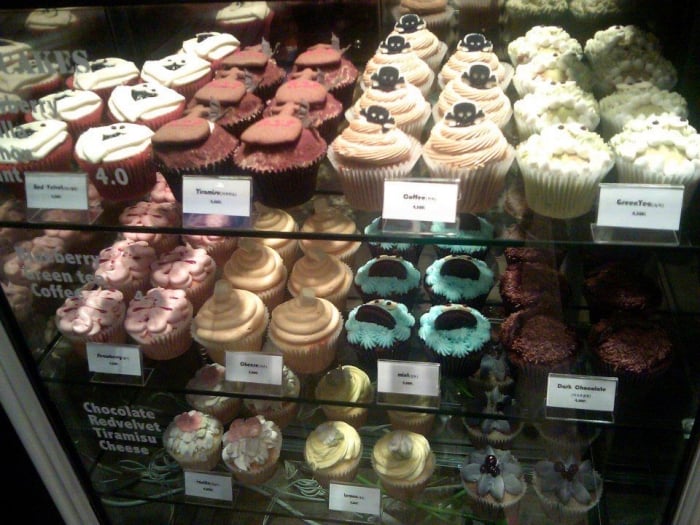 Image credit: Monster Cupcakes Facebook Page
Serving up themed cupcakes from iconic shows like "The Nightmare Before Christmas" and "Sesame Street" as well as a bunch other cartoonic designs , Monster Cupcakes will make you want to snap photos of their entire menu. There are also Monster Blood packets, which are colourful drinks peculiarly packaged in blood bags. The place is rather small though and is only big enough to sit just a few people, so it might be better to take away your pretty cupcakes and sit at a park to enjoy it to the fullest!
305-7 Itaewon 2(i)-dong, Yongsan-gu, Seoul, South Korea
Nearest Subway Station: Noksapyeong (Exit 2)
Open daily, 12pm-10pm