While South Korea is an increasingly popular tourist destination, most tourists know little about the places to visit beyond Seoul, Busan and Jeju Island. If they do a quick search or ask locals, they'll find out that there are, in fact, so many hidden gems waiting to be explored!
Some of the most memorable experiences I've had in Korea was my time in Yeosu. Yeosu is a coastal city located in Jeollanam-do, South Korea. It's known for its scenic coastal shorelines, succulent seafood and camellia blossoms in spring.
From Seoul, Yeosu is a 3.5-hour train ride on the Korea Train Express (KTX). Information and bookings can be made on letskorail. There are plenty of accommodation options which can be found online through hotel booking sites. As for getting around, while there isn't a train system in Yeosu, public buses are readily available. Taxis are also a good choice, especially for those in groups. Do keep a list with the names (in Korean) of the attractions you'd like to visit so the taxi drivers will have an easy time figuring out where you want to go.
The beautiful port city of Yeosu is best explored on a 2D1N trip. Here's a sample itinerary to ease your trip planning:
Day 1: Yeosu Ocean Rail Bike & Dolsan Park
On your first day in Yeosu, head to the location of the Yeosu Ocean Rail Bike (여수해양레일바이크). The Rail Bike experience is definitely something you should experience while in Korea, and the one at Yeosu offers a marvellous view of the ocean and coastline. The 3.5km trail takes around 25 minutes and there's a section where you'll cycle through a tunnel. Prepare for chilly and windy weather conditions, especially if you're here during winter.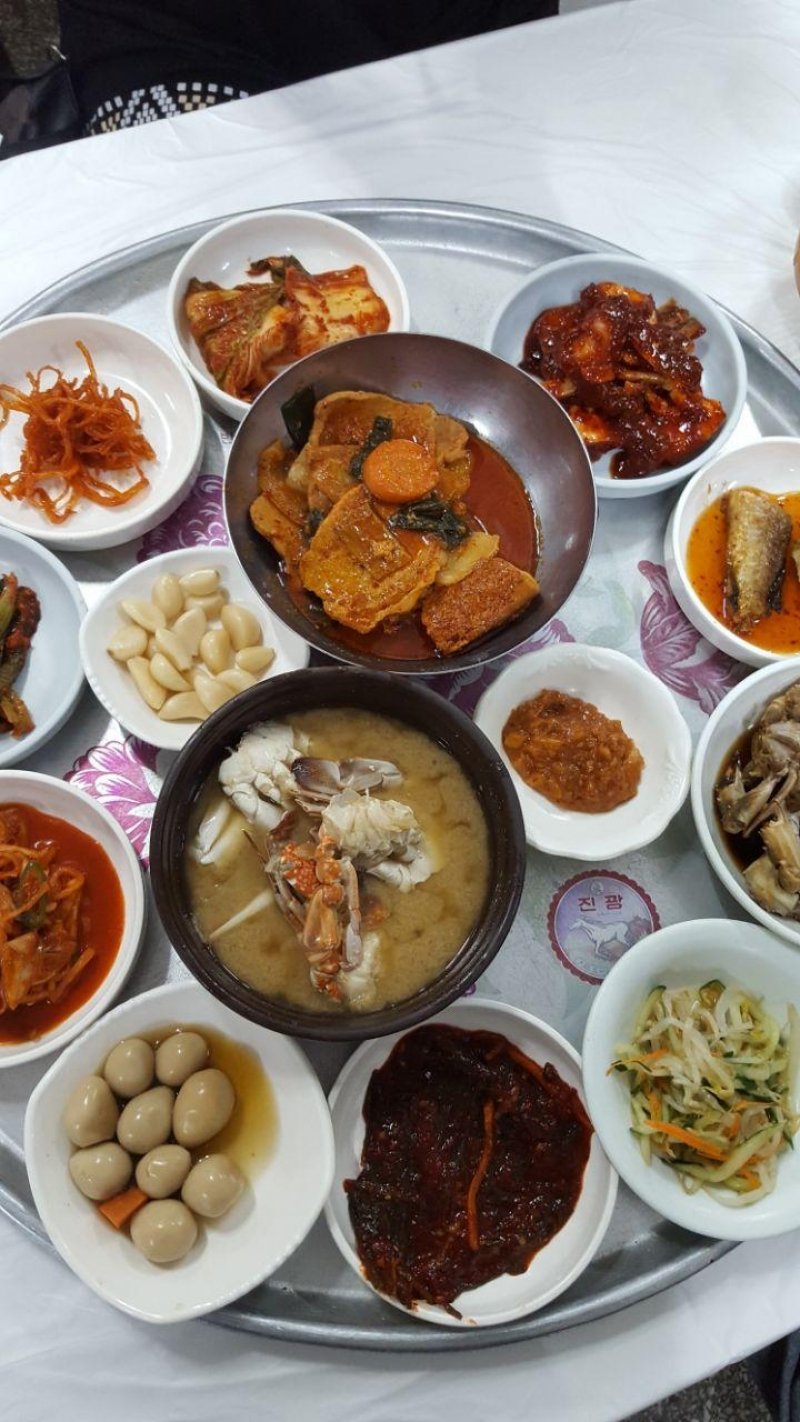 Next, make your way to Rotary Sikdang (로타리식당). This restaurant in Yeosu serves over ten types of dishes on a large tray, offering an authentic Korean dining experience. Dishes include the famous ganjang gejang (raw crabs marinated in soya sauce) as well as other variants like the yangnyeom gejang (raw crabs marinated in spicy sauce). Each person also gets a bowl of rice. A dining experience in this well-known restaurant costs just 7,000 won – what a steal! With this price, don't be surprised if you have to queue. I'd suggest visiting Rotary Sikdang during off-peak timings so you don't have to wait so long to get a seat.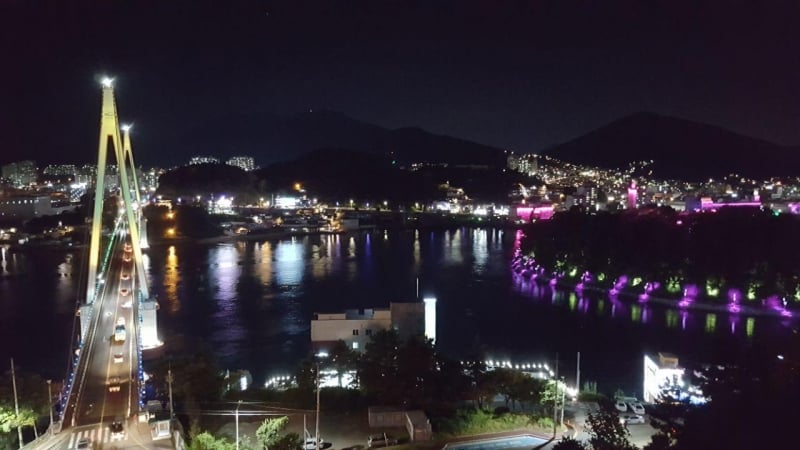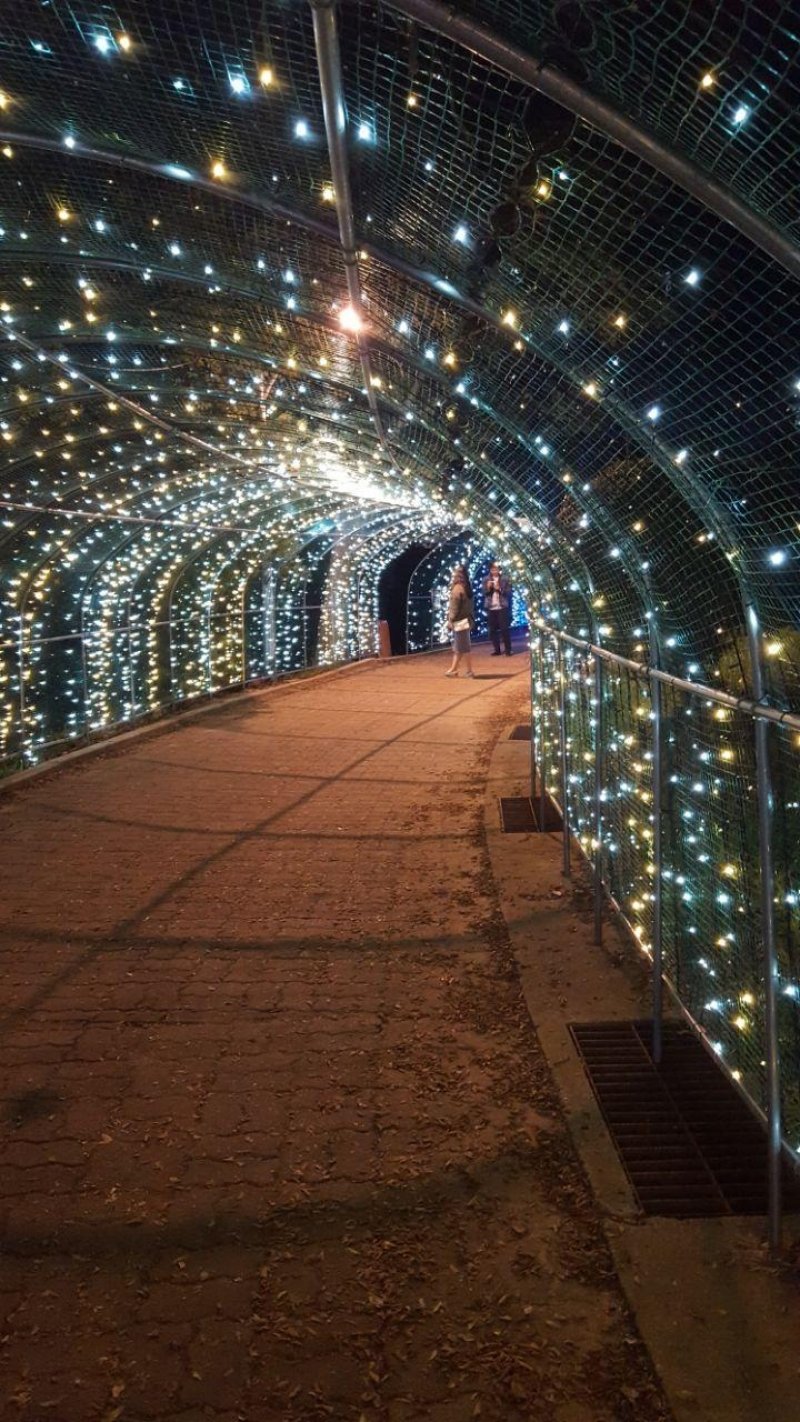 Once the sun sets, it's time to visit Dolsan Park (돌산공원) to witness the beautiful night scenery of Yeosu. Do spend some time walking around while enjoying the night lights. If you're lucky, you might witness fireworks or catch live performances! The cable car at Yeosu that runs above the ocean also offers a magnificent night view of the city from high above; if you're not a fan of walking, this is the option for you.
Day 2: Yeosu Expo Park & Odongdo Island
Yeosu Expo Park (엑스포해양공원) is just steps away from the train station of Yeosu. Yeosu was the location of the 2012 World Expo, an international exposition. The area remains available for exploration, and the structures used for the exposition still stands. The Yeosu Expo Memorial Hall is a good place to learn about the expo history and their commendable efforts in protecting the ocean environment and promoting nature conservation. If time permits, do check out the nearby Yeosu Hanhwa Aqua Planet, the second largest aquarium in South Korea. The aquarium is also the actual filming location of the hit drama The Legend of the Blue Seas.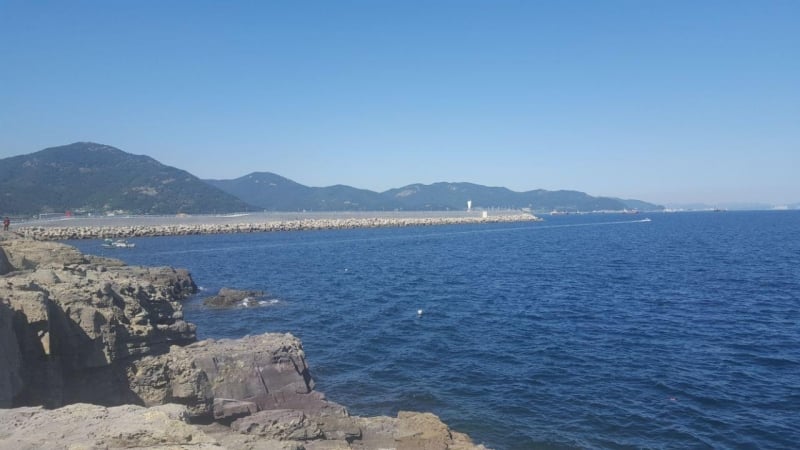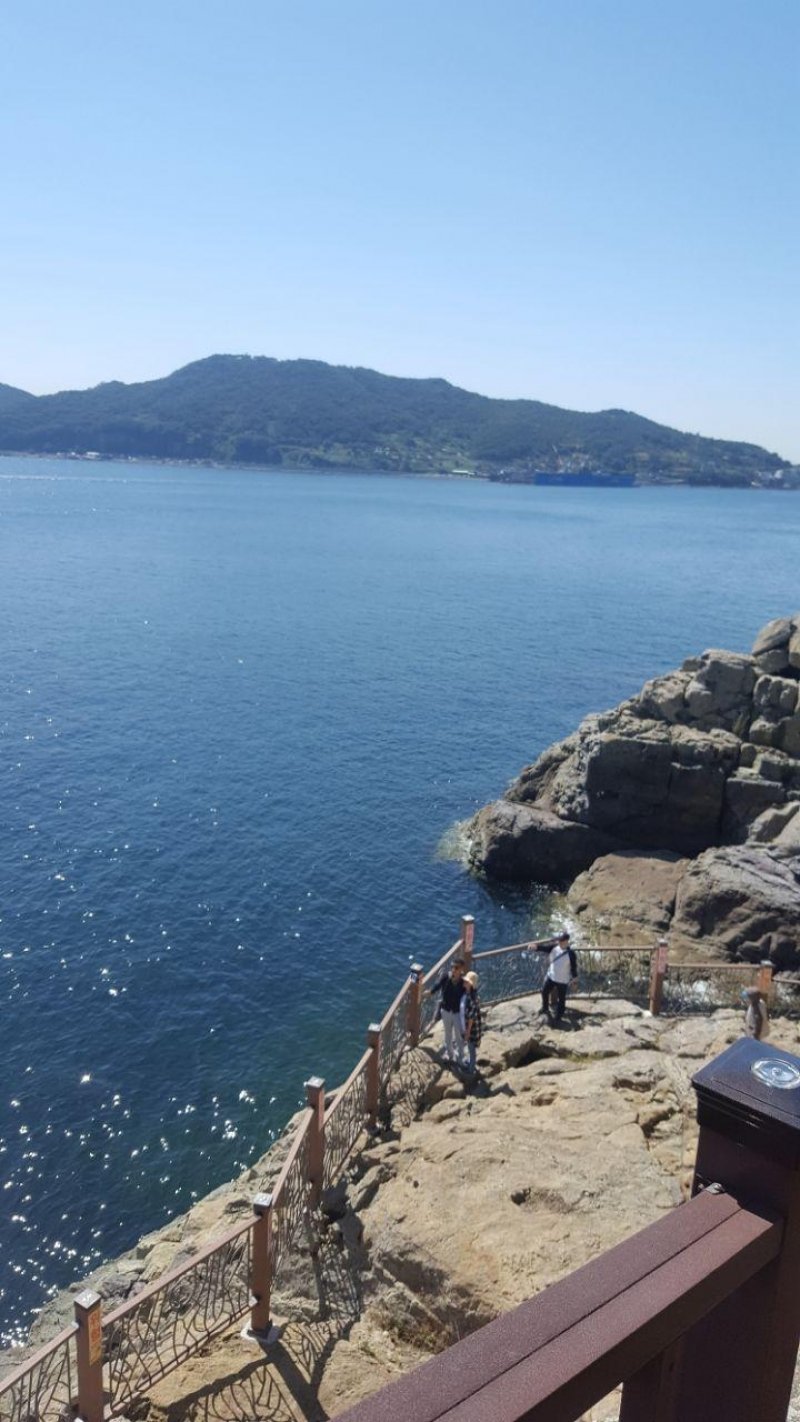 After exploring Yeosu Expo Park, make your way down to Odongdo Island (오동도), located a walking distance from the Expo Park. I highly recommend you to visit this place! For your island explorations, there are a number of paths you can take and they lead to different spots such as the lighthouse and the dragon cave. Keep a lookout for scenic spots where you can sit down and enjoy breathtaking views of the vast ocean and glistening blue waters. Set aside around two to three hours here.
While the island is known to be a spring destination as it's prettiest when the camellia trees are in full bloom, I found the island perfectly stunning when I visited in summer. However, do check the weather forecast in advance as you do not want to come to Odongdo Island on a cold rainy day.
Enjoy your time in Yeosu
I came to Yeosu without many expectations and I was pleasantly surprised by what it has to offer. From the sights to the food and friendly locals, Yeosu is definitely a placed not to be missed if you're looking for something a little different from the hustle and bustle of Seoul.