Klook x TripZilla: Introducing our "Klook & Save" series!
We know the pain of budgeting for trips. There's just so much to see and so much to do! Quit putting yourself through all that headache; with Klook, you'll be guaranteed quality experiences at more affordable prices. Travel paperless and hassle-free – just the way we like it.
If you're a first-time user of Klook, use the promo code "TZKLOOK5" to get US$5 (~S$6.50) off any of your activities. Adventure starts NOW!
---
What's the one thing we all love about visiting cities? The VIEW. Just imagine: an endless sea of twinkling lights spread as far as the eye can see. It's simply indescribable!
If, like us, you're one who ravishes the beauty of concrete jungles, here are 12 spots in Asia with a kickass city view – guaranteed to give you that million-dollar #gram that'll spark the envy of all your friends.

P.S. Use the promo code "TZKLOOK5" to get US$5 (~S$6.50) off any of your Klook bookings! Do note that this is only applicable for first-time Klook users. 
Highlights:
✔ Stunning view of Osaka along with nearby Rokko and Ikoma Mountains
✔ Enjoy the breeze on the outdoor deck terrace on the 58th Floor
Overlooking the stunning city of Osaka, HARUKAS 300 is a stunning observatory located in Abeno Harukas, the tallest skyscraper in Japan. The lovely observation deck even has unobtrusive land maps plastered on the windows so that you'll be able to identify what you're looking at with ease. This is Japanese thoughtfulness at its finest. We heard that on rainy days, the staff even provides visitors with paint for them to paint on the building's windows. How cool is that!
Home to an amazing plethora of shopping options, Abeno Harukas allows you to shop AND catch a spectacular view of Osaka from the 360° glass observation deck at HARUKAS 300. Kill two birds with one stone for just S$16!
Tempted to visit? Buy 2 tickets and get 30% off with the promo code "HARUKAS30"! You'll also be entitled to exclusive privileges like discounts and free gifts (!!!) when shopping at the flagship branch of Kintetsu Department Store, which occupies the first 16 floors of Abeno Harukas.
P.S. To save money on food bills, you can also grab your dinner at discounted prices after 7pm from the food section of the Kintetsu Department Store located in the building itself! In fact, if you're travelling around Osaka, why not make your life easier with the Osaka Amazing Pass? It includes discounted entry for certain attractions as well as unlimited use of the subway, tramway and bus system within the city. It's a win-win!
Cost: S$16 (U.P. S$19)
Address: 1-1-43 Abenosuji, Abeno Ward, Osaka, Osaka Prefecture 545-8545, Japan
Opening Hours: 9am – 10pm
Klook Pro-tip: Don't miss out on the light and sound show that happens at night, where the Sky Garden and Observatory Gallery lights up with 3D images and animation projections.
BOOK YOUR TICKETS TO HARUKAS 300 NOW!
2. KL Tower (Kuala Lumpur, Malaysia)
Highlights:
✔ Arrive at the observation deck in just 54 seconds via lift
✔  Enjoy the breeze at 421 metres above ground on the outdoor Sky Deck
Why visit the crowded and expensive Petronas Twin Towers when you can get an equally mesmerising view from the beautiful (and much cheaper) KL Tower? Known as the tallest telecommunication tower in Southeast Asia, the KL Tower is equipped with an indoor Observation Deck, an outdoor Sky Deck, as well as a Sky Box which extends from the Sky Deck – access to all of which is only yours for a mere S$13. The Sky Box is basically a transparent glass box that protrudes over virtually nothing; inch your way out onto the glass, and take a selfie – if you dare!
Standing at 421 metres, the KL Tower is the perfect spot for you to take in the jaw-dropping view of the twinkling city lights. In fact, why not make a day out of it and visit the Mini Zoo and Blue Coral Aquarium located WITHIN the tower itself as well!
Klook Pro-tip: Can't get enough? Top it all off with a meal at the KL Tower's revolving restaurant for a unique experience.
Cost:
S$13
(U.P. S$17)

Address:
Menara Kuala Lumpur, No. 2 Jalan Punchak, Off Jalan P.Ramlee 50250, Kuala Lumpur Malaysia

Opening Hours:
9am – 10pm
BOOK YOUR TICKETS TO KL TOWER NOW!
In fact, take the opportunity to venture out of the city as well with this half day tour out to Kuala Lumpur suburbs and Batu Caves, or have a splashing good time at Sunway Lagoon!
3. Ngong Ping 360 (Lantau Island, Hong Kong)
Highlights:
✔ Feast your eyes on the panoramic vistas of Lantau Island and beyond
✔  Glass-bottomed crystal cabin that offers a bird's eye view of the scenery
For a spectacular 25-minute ride filled with breathtaking views, don't miss out on the Ngong Ping 360 cable car ride in Hong Kong! Soak in panoramic views of Lantau Island as you travel above urban cityscapes and unspoilt forests towards peaceful Tung Chung. As you take in the views in around you, remember to look down through the glass floors of the carriage that will surely offer up some unique vantage points!
Fun fact: One of the units, the Sky Lounge cabin, is decked out with Swarovski crystal detailing. Maybe one to keep in mind for any special occasion in the future?
Did we mention this is one of the TOP 10 cable car rides in the world?! Spanning a distance of 5.7km, you and your loved ones will be in for a treat as you take in the expansive sights surrounding you. The Ngong Ping 360 also brings you above the iconic Tian Tan Buddha, getting you that perfect instagram shot for memories and bragging rights. The best part? A one-way trip only costs S$20. You don't have to break the bank to enjoy the extravagant views that your journey on the Ngong Ping 360 will give you!
Cost: S$20 (U.P. S$23)
Address: 11 Tat Tung Road, Tung Chung, Lantau, Hong Kong
Opening Hours: 10:00am – 6:00pm (Weekdays)
                                    9:00am – 6:30pm (Weekends & Public Holidays)
Klook Pro-tip: Upon arrival to Ngong Ping Village, treat yourself to a delightful shopping and dining experience with a wide array of shops and eateries available. Further enrich your Ngong Ping 360 experience with a climb to see the Tian Tan Buddha, before concluding your day out at Lantau Island with a breathtaking view of the sunset as you take the cable car back to Tung Chung.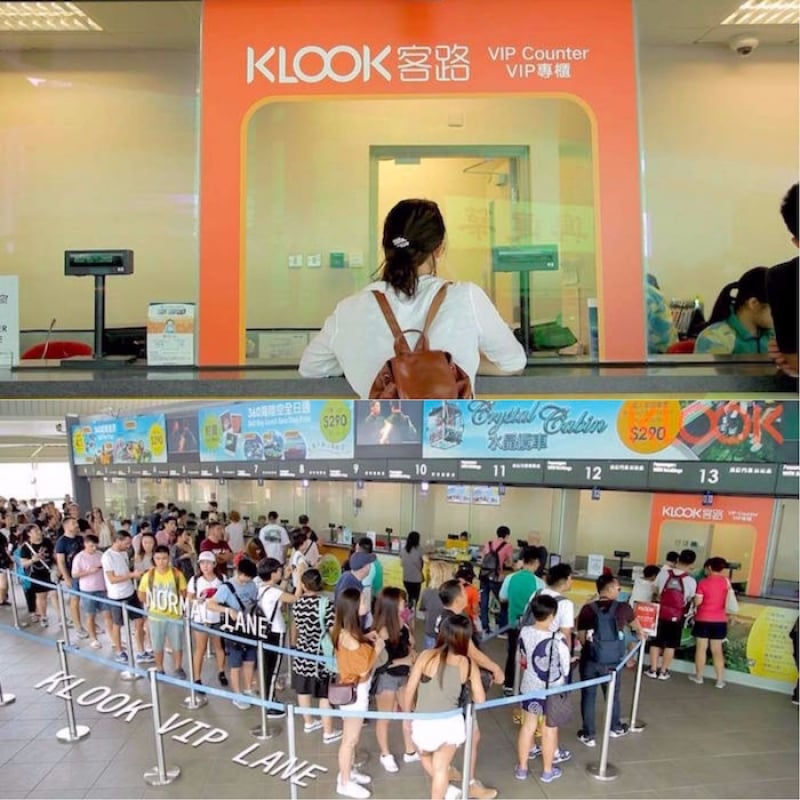 Also, book your tickets with Klook and skip the queue with VIP privileges! You'll be able to go right to the front of the queue with a special Klook V.I.P. lane, saving you the hassle of jostling with crowds AND giving you more time to enjoy Lantau Island in all its splendour.
BOOK YOUR TICKETS TO NGONG PING 360 NOW!
Highlights:
✔ 360 degree panoramic view over the city from the Observation Deck
✔ Marvel at thousands of lovers' padlocks
Rising almost 480 metres above the sea level, the observatory at N Seoul Tower offers an unparalleled view of the entire Seoul city. Get ready to marvel at the illuminated skyline and endless horizon. Seoul-beautiful, indeed!
If you're looking for a romantic (and inexpensive) dating spot, then this is for you! More commonly known as the Namsan Tower, the lovely N Seoul Tower is well-known for being featured in famous Korean dramas like Boys Over Flowers and My Love from the Star. Couples from all over the world travel here to hang padlocks as a symbol of their love for each other!
Klook Pro-Tip: Travellers can access the tower by bus or by cable car, but those who want to save on transport fees can also choose to climb up Namsan Mountain to reach the beautiful tower!
Cost: S$8 (U.P. S$12)
Address: 105 Namsangongwon-gil, Yongsan 2(i)ga-dong, Yongsan-gu, Seoul, South Korea
Opening Hours: 10am – 11pm (except Saturday: 10am – 12am)
BOOK YOUR TICKETS TO N SEOUL TOWER NOW!
Other than that, travellers can also purchase discount combo tickets to other exciting attractions located within the tower itself, such as the adorable Hello Kitty Island Museum and the unique Ssentoy Museum! If you're looking for other things to do in Seoul, visit the Onemount Snow Park, rent a hanbok for a day, or be entertained with the unique THE PAINTERS: HERO show.
Highlights:
✔ Ascend to the top of Taipei's iconic landmark in 40 seconds
✔  Learn more about the design process and construction of Taipei 101 on the observatory deck's museum
Ah, Taipei 101! Once the World's Tallest Building, this 508-metre tall tower is an iconic landmark not to be missed in Taiwan. There are observation decks on the 87th and 88th floor, and even an outdoor observatory on the 91st floor! Those who are keen to learn more about Taipei and Taipei 101 will also be heartened to know that there is a FREE audio tour that comes in eleven languages.
Here, you'll be treated to an amazing 360-degree view of the magical Taipei cityscape. Remember to head up before the sun sets so that you'll be able to grab front-row seats to both the stunning sunset AND the glitzy night view for a flat ticket price of only S$23. There is really no better way to spend your money!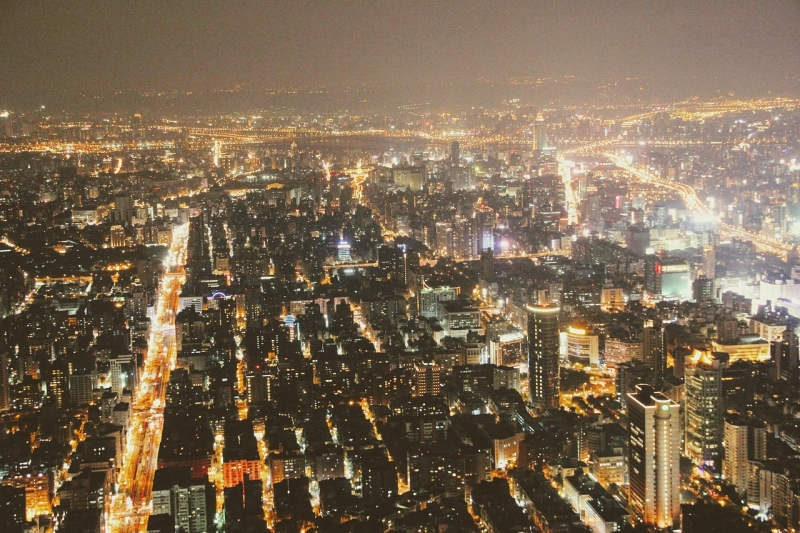 However, the lines for entry can get notoriously long. Here's a tip: Instead of queuing for tickets on the day itself, reserve your tickets online instead so that you can skip the line and save yourself precious time! The digital confirmation will be sent right to your email, making the whole process incredibly seamless and fuss-free. Don't forget to use the promo code "TZKLOOK5" to get US$5 (~S$6.50) off while you're at it! 
Klook Pro-Tip: Did you know that there's a secret Starbucks hidden at the top of the tower? Not only that, but to gain entry into the establishment – reservations are required. Call +886 2 8101 0701 for your regular coffee fix, taken up an exclusive notch.
Cost: S$23 (U.P. S$27)
Address: No. 45, Shifu Rd., Xinyi District, Taipei, Taiwan
Opening Hours: 9am – 10pm
BOOK YOUR TICKETS TO TAIPEI 101 NOW!
If you're keen to explore more of Taipei, be sure to also pay a visit to other well-known attractions like the National Palace Museum and Shung Ye Museum!
Highlights:
✔ Take a ride on the steepest railway in the world
✔ Experience the Peak Tram illusion and witness the skyscrapers fall toward the peak as the tram ascends
First opened in 1888, the Hong Kong Peak Tram is one of the world's oldest and most famous funicular railways. Carrying up to 120 passengers, the tram brings travellers to the top of Victoria Peak and rewards them with a view that's simply spectacular. Fun fact: the tram route is so steep, that the buildings look like they're tilted at an angle when viewed from the tram!
After all, heading up the Peak is THE quintessential thing to do in the vibrant city of Hong Kong (besides feasting on sumptuous dim sum, of course!). And for such an experience, S$11 is really a small price to pay! To take it up a notch, get an additional US$5 (~S$6.50) off with the promo code "TZKLOOK5".
After your tram takes you up to The Peak, why not spend some time at Madame Tussauds or at the Trick Eye Museum before enjoying Hong Kong's skyline from Sky Terrace 428? Look forward to your trip to The Peak with the Peak Tram Fast-Track Combo, which would grant you access to these amazing attractions along with the Peak Tram Return Ticket. Sounds like a fantastic deal, does it not? Plus, this combo ticket gives you a whopping 39% off – and is the only way to skip the line and avoid the snaking queues, all while enjoying VIP access to the Peak Tram!

Klook Pro-tip: Have dinner in one of the many restaurants available at The Peak Tower and treat yourself to the beautiful night scenery of Hong Kong. Take your pick from a variety of restaurants – there's bound to be something for everyone!
Cost: S$11 (U.P. S$13)
Address: 33 Garden Road, Central, Hong Kong
Opening Hours: 7am – 12am
BOOK YOUR TICKETS TO HONG KONG PEAK TRAM NOW!
And if you're looking to do all things Hong Kong, follow up your visit to the Peak with this iconic TramOramic tour!
Highlights:
✔ Free audio commentary introducing various places of interest
✔ 360-degree panoramic views extending to parts of Indonesia (Batam) and Malaysia (Johor)
Perched 131 metres above sea level, the Tiger Sky Tower is Asia's tallest stand-alone observatory tower. Situated on the bustling Sentosa island, the tower offers sweeping views of both the urban and natural landscapes of Singapore. For those who are hoping to learn more about Singapore, here's some good news: There is FREE audio commentary on board which introduces many places of interest, so you might not even have to pay for other sightseeing tours! It's basically a tour of the whole Sentosa – condensed into a single ride.
Unlike other stationary observation decks, the Tiger Sky Tower deck slowly rotates as it ascends, allowing visitors to get a magnificent 360-degree aerial view of Singapore while sitting comfortably in an air-conditioned cabin for JUST S$11. Gorgeous family photos against a spectacular backdrop, check! If you're looking for an activity that's perfect for the whole family, this is it.
Cost: S$11 (U.P. S$18)
Address: 41 Imbiah Road, Sentosa Island, 099707
Opening Hours: 9am – 9pm
Klook Pro-tip: While you're at Sentosa, why not check out the S.E.A. Aquarium, Adventure Cove, or have a whirl on the Skyline Luge? Tie it all up with a ride on a cable car, and you'd have the recipe for a fantastic weekend in Singapore.
BOOK YOUR TICKETS TO TIGER SKY TOWER NOW
Highlights:
✔ Admire the city from different height and angles as your Ferris wheel's cabin goes through 2 to 4 rotations
✔ Enjoy a variety of shopping and dining options at the night market
Sitting along the beautiful waterfront in Bangkok, Asiatique Sky Ferris Wheel is the tallest ferris wheel in Thailand. Equipped with 42 cosy gondolas, the ferris wheel is perfect for taking in stellar views of the glistening Bangkok city.
The best part? It is also conveniently located beside the famous open-air mall called Asiatique the Riverfront, which is a night market offering plenty of dining, shopping and entertainment options. What's more, take US$5 (~S$6.50) off your ferris wheel tickets with the promo code "TZKLOOK5", and buy yourself more street food!
The Asiatique Sky Ferris Wheel is also a popular place for marriage proposals. Enjoy your own little bubble of quiet as you declare your love for each other – high up in the sky.
To get here, travellers can simply head to Saphan Taksin station and take a FREE 15-minute ferry boat to Asiatique! Take note: Asiatique Sky Ferris Wheel is only open from evening to midnight, so you can spend some time pampering yourself with a good Thai massage in the afternoon before heading here.
Cost: S$14 (U.P. S$16)
Address: 2194 Charoen Krung Rd, Wat Phraya Krai, Bang Kho Laem, Bangkok 10120, Thailand
Opening Hours: 5pm – 12am
Klook Pro-tip: To get to Asiatique, catch a free shuttle boat at the pier at Saphan Taksin BTS station.
BOOK YOUR TICKETS TO ASIATIQUE SKY FERRIS WHEEL NOW!
Looking for more fun activities in Bangkok? Feel free to visit popular attractions like The Erawan Museum and Ancient Siam or enter a world of illusion at Art in Paradise Bangkok!
Highlights:
✔ 45-second elevator ride to reach the top
✔ Walk in the clouds along the outdoor glass skywalk
Standing at 420.5 metres tall, the Jin Mao Tower is one of the landmark skyscrapers of Shanghai city. It contains one of the largest viewing platforms in China, allowing you to witness the famous Shanghai Bund in all its unobstructed glory.
Klook Pro-tip: While queueing for the elevator ride down, purchase a Jin Mao Observatory Certificate, which comes with a commemorative photo. This makes for a great souvenir to bring back home!
Those who are more adventurous could opt for a 60-metre-long skywalk on the outdoor glass viewing platform and soak in the awe-inspiring view of the iconic Shanghai skyline. Trust me, the experience will be nothing short of amazing!
Klook sells most of their activities at a discounted rate, so book your tickets with them and get S$8 off entry to the Jin Mao Tower! You know what this means… More money for those mouth-watering xiao long baos. Yum!
Cost: S$16 (U.P. S$25)
Address: Jin Mao Tower, 88 Century Avenue, Lujiazui, Pudong New Area, Shanghai, China
Opening Hours: 8.30am – 8.30pm
BOOK YOUR TICKETS TO SHANGHAI JIN MAO TOWER NOW!
And of course, how can you make a trip to Shanghai without making a trip out to one of its famous water towns?
Highlights:
✔ Walk along the 360-degree observation deck for an unobstructed view of Macau
✔  Experience the Highest Commercial Bungy Jump in the world
Standing at 338 metres tall, the Macau Tower is not just the landmark of Macau, but also serves as an excellent vantage point for a scenic view of the beautiful Macau city! Oh boy, the view from the observation deck is simply unrivalled. Adrenaline-junkies might also want to experience the Highest Commercial Bungy Jump in the world right here at Macau Tower!
Klook Pro-tip: Thinking of trying the bungy but not sure what to expect? Watch the live broadcast of bungy jumpers making the leap to get a sense of what it's like.
But why stop there? You could consider spicing up your experience with a luxurious afternoon tea set at the splendid 360-degree rotating restaurant in the tower! For just S$23, you'll get to treat both your eyes and stomach to a feast. Three words: COMPLETELY WORTH IT.
Disclaimer: the afternoon set even includes the iconic Portuguese Egg Tart. Yummy!
Cost: S$23 (U.P. S$34)
Address: Largo da Torre de Macau, Macau
Opening Hours: 10am – 7pm
BOOK YOUR TICKETS TO MACAU TOWER NOW!
Macau isn't just about casinos! Travellers can also visit the incredibly informative Macau Science Centre and quirky Pier 16 Macau 3D World, or head for an exhilarating show at Viva La Broadway!
Highlights:
✔ View Kyoto's famous temples from 100 metres up in the sky
✔  Pick up souvenirs from the wide array of shops available
Rising high above the rest of Kyoto city's skyline, the Kyoto Tower gives striking views of all sides of the scenic city. On a good day, you might even get to see as far as Osaka! To enjoy the best view, we recommend you to head up to the tower to catch both the picturesque sunset and the postcard-perfect night view.
Klook Pro-tip: Help yourselves to the free telescopes on the 5th floor of the observation deck so as to get a better view of the city.
When you've had enough of the view, drop by the public bath house located in the basement of the tower for an authentic Japanese experience! Those who want to explore more of Kyoto might also want to hop on the Sagano Romantic Train for a lovely 25-minute ride through some of the best scenery in the region!
Cost: S$9
Address: Japan, 〒600-8216 Kyoto Prefecture, Kyoto, Shimogyo Ward
Opening Hours: 9am – 9pm
BOOK YOUR TICKETS TO KYOTO TOWER NOW!
Highlights:
✔ Get a bird's eye-view of Mount Faber Park, Universal Studios and Resorts World Sentosa
✔  Enter Sentosa using the Cable Car Skypass to visit the various attractions in Singapore
Soar high in the skies aboard the Singapore Cable Car! The Mount Faber Cable Car Line gives you an opportunity to experience 360-degree views of the Southern precinct, from the high hills of Mount Faber to Sentosa. For those who would like to continue their cable car ride within Sentosa, the Sentosa Line takes you through Sentosa where there are dozen of attractions available. Just choose where you would like to alight, and your fun beings!
Klook Pro-tip: Have a short stop at the Sentosa Cable Car Museum when you alight at the Sentosa station. While you're at the museum, don't forget to pose for some photographs with the world's largest Cable Car cabin!
Visitors could choose to purchase a discount combo ticket that entitles you to both the cable car Sky Pass as well as either a lunch buffet at Spuds and Aprons at Mount Faber Peak or a dinner buffet at Good Old Days Restaurant in Sentosa!
If you'd like to have a memorable ride to remember, why not opt for the cable car dining experience? While your cable car circles around the one of the most amazing views Singapore has to offer, indulge yourselves in a 4-course luxurious meal – perfect for all occasions that ranges from a romantic date to some quality family time!
Address:
Harbourfront Station

:

Harbourfront Tower 2, 3 HarbourFront Place, Level 1, Singapore 099254

Mount Faber Station:

109 Mount Faber Road, Singapore 099203

Imbiah Lookout Station:

60 Imbiah Road, Singapore 098466

Sentosa Station:

50 Imbiah Road (next to the Gift Shop)

Merlion Station:

2 Siloso Road, Singapore 098973

Siloso Point Station:

81 Siloso Road, Singapore 098979
Opening Hours: 8:45am – 10pm (last ride at 9:30pm)
BOOK YOUR TICKETS TO FABER PEAK SINGAPORE CABLE CAR NOW!
As your cable car makes stops at the Imbiah Lookout and Merlion Station within Sentosa, do visit Adventureland, Madame Tussauds or Universal Studios Singapore for more fun! If you can't get enough of the mesmerising views from above, hop onto the Tiger Sky Tower to catch a panoramic view of the sunset.
Ready to get that #gram whilst being on top of the world? The best part: you don't have to break the bank to do just that! If you're already falling in love with these incredible city views, then it's time to book your tickets! For greater time and cost savings, check out Klook, the largest in-destination travel services booking platform in Asia with over 600,000+ authentic user reviews. Plus, you will be guaranteed a hassle-free experience that is cheaper and much, much better!
Psst, new users would even get to enjoy US$5 (~S$6.50) off any Klook activities with the promo code "TZKLOOK5". That stunning cityscape awaits!
---
Brought to you by Klook.