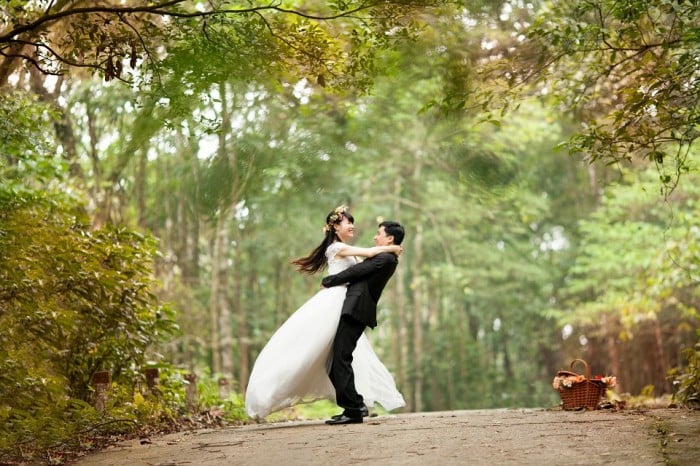 Pre-nuptial photoshoots are steadily becoming a staple in every wedding. There are a lot of ideas that have been incorporated to invoke a certain theme or an interpretation of a mutual hobby that the couple loves doing. If travelling is one of the building blocks of your union, wouldn't it be nice to pay homage to something you both enjoy during your time together? Here are some ideas you may want to try on your pre-nuptial photoshoot.
Balloons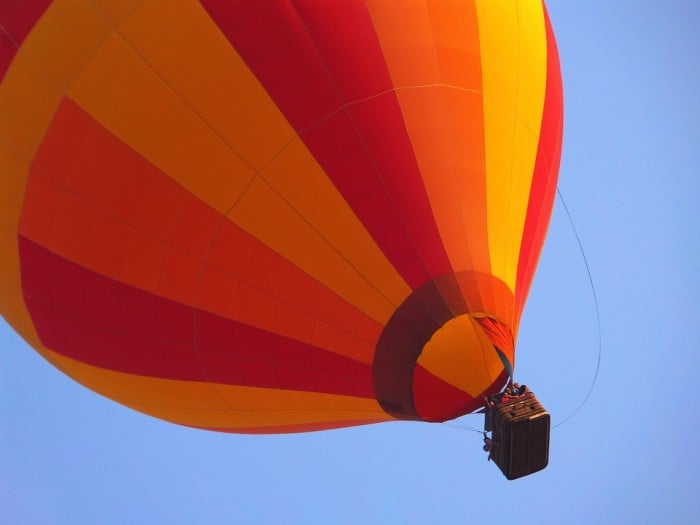 Balloons offer a whimsical touch to any photoshoot. They can create a joyful or peaceful ambience depending on how they are utilised. You can go with vibrant tones or monochromatic ones for that vintage or black and white feel. For a full effect? Why not incorporate gigantic hot air balloons in the landscape?
Jetsetter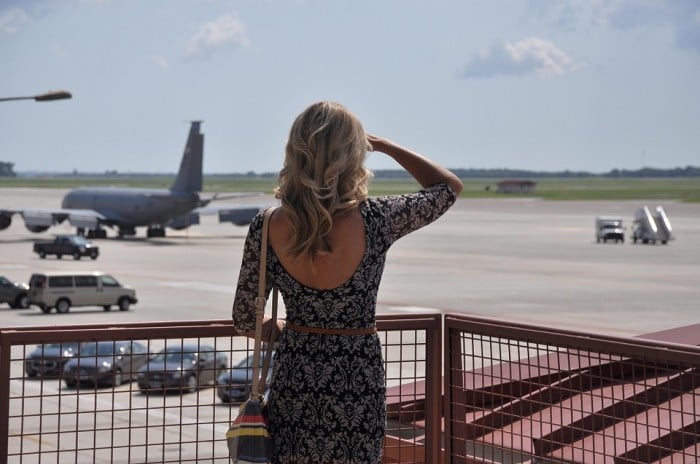 Couples can have a photoshoot in a hangar or an airport with the parked planes. There are a lot of approaches that can be done here, whether a cosmopolitan style or something that is old and classic.
Nautical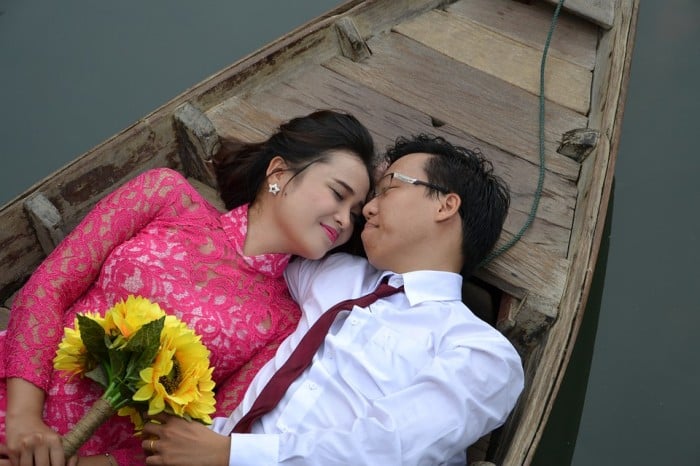 There is something special about nautical-themed photoshoots. Sailboats have their own personalities, and this concept does not require massive gowns or complex contraptions just to make the idea work. Nautical-themed photoshoots are laid-back, easy, and romantic.
Also read: Top 5 Romantic Couples Getaways in Southeast Asia
Countryside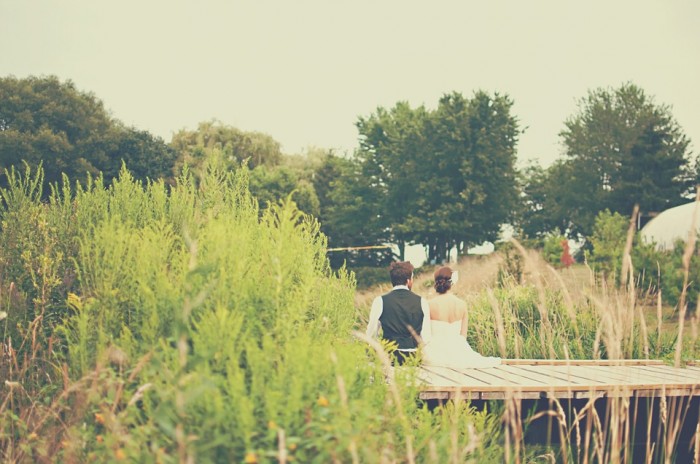 Countryside-themed photoshoots may vary depending on the interpretation and preference of the couple. It can be a tree-lined or mountainous trail, or something commonly found in Asian regions, such as rice fields and tropical fruit farms. Also, you can try to find a place where it is grassy, with small flowers that dramatically enhance the palette without overpowering the couple as the centre of the imagery.
Abandoned buildings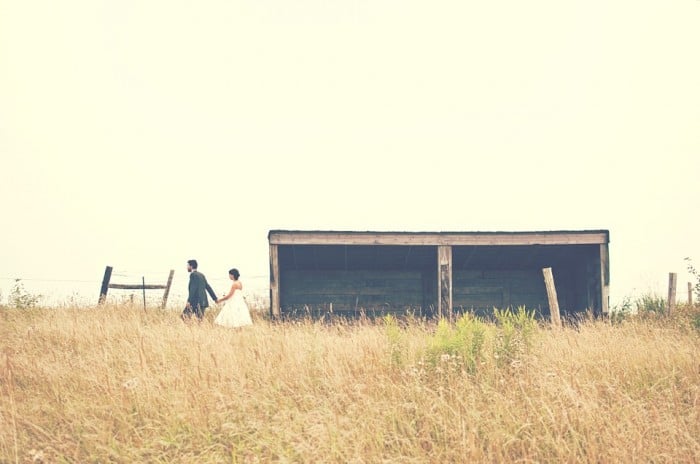 There is something eerie and haunting about abandoned buildings, but this is one of the photoshoot ideas that have been gaining popularity over the years. Abandoned buildings have a raw and mysterious appeal, and couples wear vibrant and dramatic clothes to be in contrast to the pale, fading walls and bare spaces.
Vintage cars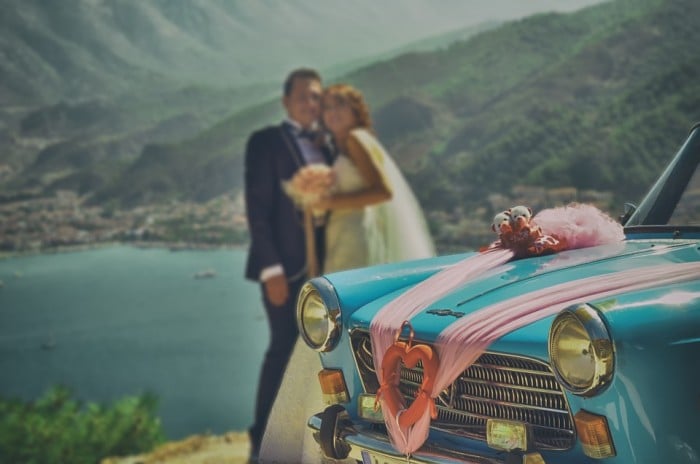 Vintage cars provide a romantic touch to any photoshoot. The lines and curves of vintage cars are timeless and elegant, which can translate well in photos. The "Just Married" sign is more highlighted in vintage cars than to their more modern counterparts.
Sand dunes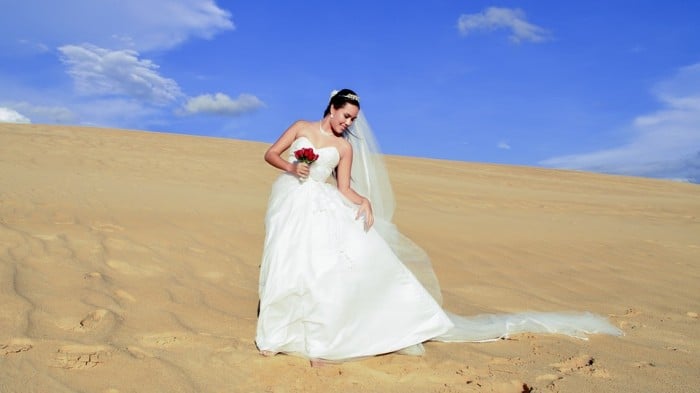 Sand dunes place you in a vast romantic scene, where time stands still. Sand dunes are like a massive hourglass, and the place where you find them is usually very windy, thus create rippling designs on the ground and an elegant flow to the bride-to-be's dress. No wonder it has been one of the most popular ideas for pre-nuptial and glamour photoshoots, both local and abroad.
Also read: 10 Blissfully Romantic Valentine's Day Getaways in Southeast Asia
Castaway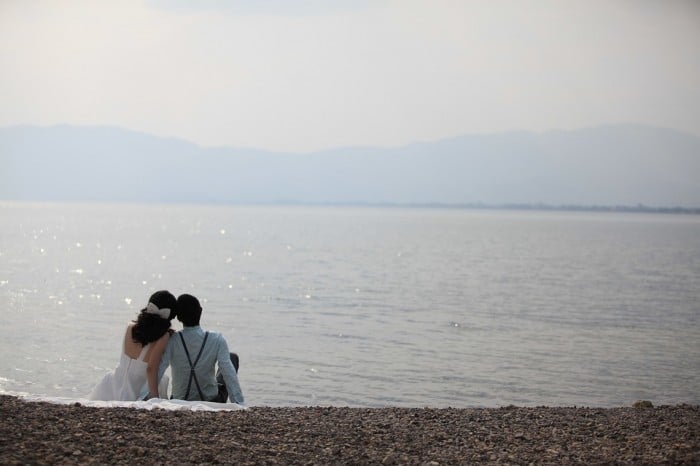 Peacefully drifting waves that touch the shore, with you and your partner included in the picture, would be such a magnificent sight to behold. Get lost in the moment like castaways who have been frolicking in the sun or getting wet on the shore. A perfect moment can be captured to become a timeless snapshot of your time together.
Love comes in all shapes, sizes, and colours. Why not elevate this to the next level and have a great photo session before tying the knot?