Japan is considered one of the top four-season travel destinations on the planet. It never fails to fascinate tourists with its awe-inspiring scenery and culture deeply entwined within the four seasons. From the cherry blossoms marking spring in Japan to the fall foliage in autumn, the seasons of Japan are celebrated with many festivals and events in different areas across the country. Princess Cruises' voyages to Japan offer amazing adventures to more than thirty spectacular destinations in Japan throughout the year.
As a leading cruise line in Japan renowned for its itineraries, you can be assured that Princess Cruises will be your guide to the colours, cultures and flavours that define this exhilarating country. What's more, you'll also have the chance to enjoy enchanting onboard activities and explore each destination with various shore excursions! Keep reading to discover more about what you can experience in each season.
Fall in Love with Japan's Colours on an Autumn Cruise
When autumn arrives in Japan, maple tree leaves and other deciduous trees leaves turn red, yellow and brown. The changing autumn leaves known as koyo in Japanese is a beautiful sight in different public parks and gardens throughout Japan.
Accompanied by the cool weather, you'll fall in love as you cruise down the Sea of Japan on this 9-day voyage with Princess Cruises this November. As November is peak koyo viewing season, there's really no better time to embark on a fall cruise that'll take you from Tokyo to cities in the east of Japan such as Akita, Niigata and Sakaiminato.
Explore a Famous Samurai District in Akita
While you marvel at the fall foliage, you'll also get to visit Japan's most fascinating attractions on Princess Cruises' shore excursions at each port of call. In Akita, travel back in time when you visit the Kakunodate Samurai District where ancient samurai warriors resided during the Edo period. Notable attractions are the Aoyagi House and Ishiguro House where you can browse through an impressive collection of samurai armour, clothing and other artefacts.
Enjoy Busan's Highlights & Korean BBQ
After exploring must-visit castles and shrines, or trawling through breweries and fish markets on shore excursions around Niigata, Tsuruga and Sakaiminato, you'll even get to make a stop in South Korea! On the seventh day of the cruise, you'll be arriving in Busan, the country's second largest city.
Have a look around ancient temples and partake in various cultural experiences in Busan, such as attending a tea ceremony or learning how to make Korean food. Expect to be wowed by what you'll find at this bustling fishing port, and don't miss out on a visit to the iconic Jagalchi Fish Market!
Last but not least, enjoy a must-have meal when in Korea: Korean BBQ!
Featured Voyage: Fall Foliage Sea of Japan
9 Days, 6 Ports of Call
Cruise Period: 12 Nov – 21 Nov 2019
Ship: Diamond Princess
Catch the Last of Fall in West Japan
To see another side of Japan, explore Western cities like Toba, Kyoto and Kagoshima on Princess Cruises' other offering in the fall — the Fall Foliage Kyushu & Shikoku voyage. As you'll be departing in early December, you'll be just in time to witness West Japan as the landscape transitions from autumn to winter.
Discover the magical corners of Japan as you view Sakurajima (one of Japan's most active volcanoes) in Kagoshima and appreciate the pristine nature of Kochi. The magic continues on board — be dazzled by a wide variety of entertainment options, including Broadway-calibre production shows and spectacular musical performances!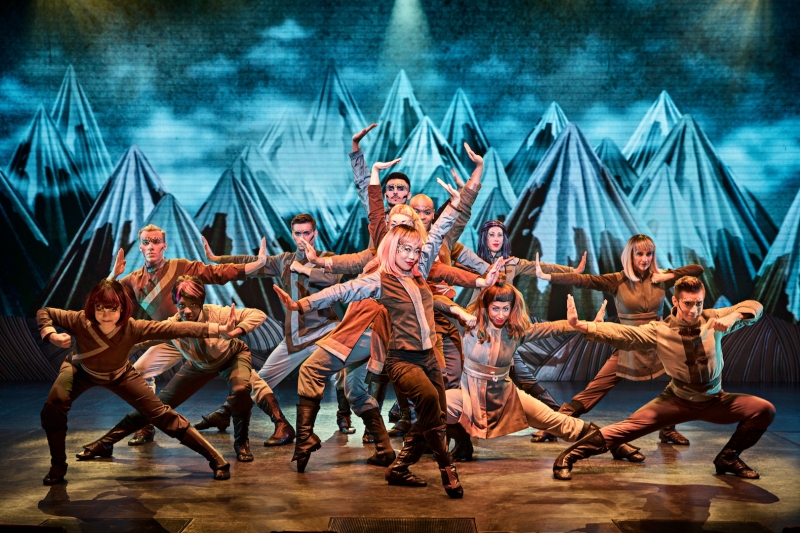 For truly remarkable entertainment, the Princess Theater showcases a variety of original productions with amazing performers from all around the world to thrill you with their performances.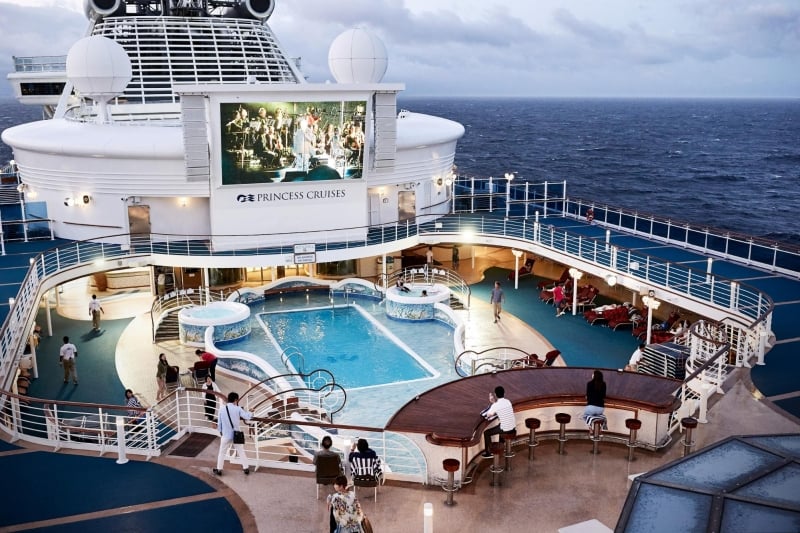 If you'd like a more chilled-out onboard entertainment experience, just head up to the upper deck of the ship! The Diamond Princess has an exclusive 300-square foot poolside movie theatre where you can just sit back, relax and watch movies while enjoying complimentary popcorn.
Featured Voyage Details: Fall Foliage Kyushu & Shikoku
8 Days, 6 Ports of Call
Cruise Period: 7 Dec – 15 Dec 2019
Ship: Diamond Princess
Sail to See Japan's Coveted Cherry Blossoms Next Spring
It would be an understatement to say that spring is a popular season for many to visit Japan; people travel across the globe just to see sakura in bloom! Spring is one of the most beautiful seasons in Japan with stunning views, and the Kyushu Spring Flowers voyage has the ideal shore itineraries planned out for you to experience the very best of cherry blossoms in full bloom.
Not only do you get to visit iconic places in various cities, there are also luxurious activities on board that will certainly give you the best holiday experience! Hop on the Diamond Princess cruise as it takes you all around Japan to experience spring like never before. With the blooming of the cherry blossoms almost everywhere, Princess Cruises has got you covered with exciting offshore itineraries that will bring you to Sasebo, Beppu, and Hakata.
Admire the Tulips in Sasebo 
One place you'll have to check out on a shore excursion to Sasebo is Huis Ten Bosch Park! It's designed to look like a mini Dutch town with all its iconic features — canals, windmills and tulip gardens. With amazing architecture and atmosphere, you'll feel as though you're somewhere in the Netherlands, when in reality you're simply seeing the many faces of Japan's incredible springtime.
Take a Peek at the Fascinating "Eight Hells of Beppu" 
Don't be fooled by its ominous name, the "Eight Hells of Beppu" is actually a group of stunning onsen (hot spring) baths that are extremely stunning with its misty turquoise waters. Take the scenic path via Jigoku Meguri, which will lead you directly to the onsens where you can even see two more hot springs with interesting names: Kamado-Jigoku (Boiling Hell) and Oniyama-Jigoku (Demon Mountain Hell)! Additionally, shore excursions around Beppu will give you the opportunity to explore various historical sites such as the Usuki Castle Ruins and Usa Jingu Shrine.
Wind Down with Princess Cruises' Onboard Wellness Programs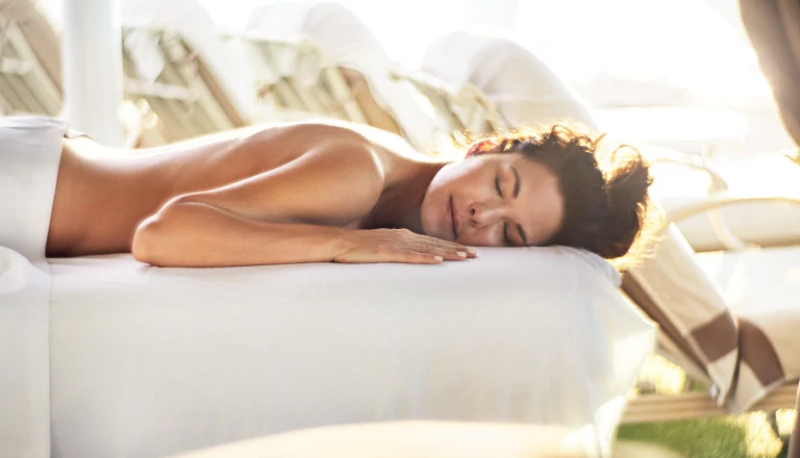 Waking up early each morning to explore the different parts of Japan may sound tiring to you, but there's no need to worry when you can simply relax and rejuvenate on board the Diamond Princess. Alfresco massages at the Sanctuary, stone therapy massages at the Lotus Spa, and a soak in the Diamond-Princess-exclusive Izumi Japanese baths — what more could you ask for? Say goodbye to any muscle aches and discomfort as you get pampered whenever you like throughout your entire journey with Princess Cruises!
Featured Voyage Details: Kyushu Spring Flowers
9 Days, 6 Ports of Call
Cruise period: 15 Mar – 24 Mar 2020
Ship: Diamond Princess
Join in on Japan's Exciting Summer Celebrations on a Cruise
It's the most exciting time of the year in Japan with celebrations and festivals of all kinds taking place. What's more, the excitement is heightened due to the 2020 Summer Olympics taking place in Tokyo! On Princess Cruises' summer voyages, you'll get to see the best of Japan's seasonal highlights while having a cooling time on board, so there's no need to break a sweat!
The Biggest Summer Festivals in Japan
On an 8-day voyage taking you to major cities like Tokyo, Kobe, Osaka (for Kyoto), Busan and Kagoshima, not only will you be witnessing all the excitement ahead of the Summer Olympics commencing on 24 July, you'll get the chance to observe the largest summer celebrations in the country: Gion Matsuri and Tenjin Matsuri. These two festivals take place in Kyoto and Osaka respectively, and travelling with Princess Cruises on the Gion and Tenjin Festivals voyage ensures that you'll be at the right place and time to enjoy the festivities!
During the honouring of these century-old ceremonies, you'll be able to watch as locals proudly perform river and land processions. Enjoy the traditional music and umbrella dancers along with other various attractions throughout the entire day. Towards the end of Tenjin Matsuri on 25th July, catch the spectacular fireworks display from 7pm to 9pm.
Seeing Mount Fuji on a Summer Cruise
Apart from the festivals, you'll also have plenty of time to take in the breathtaking sight of Mount Fuji under clear summer skies. You'll have the best time being acquainted with Fuji-san when you hop on a special cruise across Lake Ashi as part of Princess Cruises' shore excursions in Yokohama. Other than the majestic Mount Fuji, you may also want to pay a visit to the Meiji Shrine, Sankeien Gardens or Sensoji Temple.
Satisfy Your Appetite with a Wide Range of Sumptuous Dining Options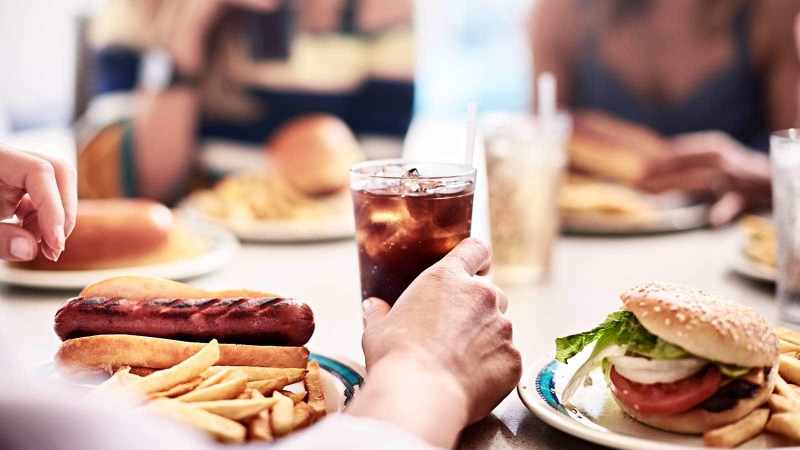 With all the heart pumping summer activities that await each day on the cruise, you'll need to fuel up at every chance you get to keep yourself energised! Princess Cruises has a wide variety of onboard dining options to tantalise your taste buds, from grilled burgers and sliders to go from Trident Grill, a wide buffet spread at Horizon Court, or even signature dishes from award-winning Chef Curtis Stone. And this is just scratching the surface of the dining options already included in your cruise; you'll have a whole different set of options to choose from if you're looking to enjoy Specialty Dining!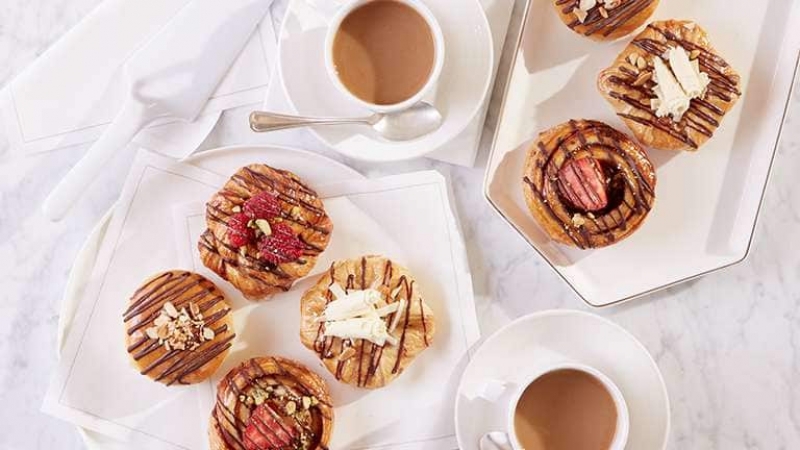 Craving for something sweet? Indulge in an exclusive Chocolate Journey available on board and get a taste of the rich and decadent desserts in various forms and textures. Not only do they lure you in with artful chocolate creations, you can also take it a step further with a Premium Chocolate and Wine Tasting experience at Vines wine bar!
With the promise of delicious meals for every occasion as well as sweet treats, your summer cruise just gets even more exciting!
Featured Voyage Details: Gion and Tenjin Festivals
8 Days, 4 Ports of Call
Cruise period: 19 Jul – 27 Jul 2020
Ship: Diamond Princess 
Explore more of Japan in the Summer
Although huge festivals like Gion and Tenjin Matsuri are certainly a quintessential feature of Japan's summers, Princess Cruises has another offering for those who want to explore more cities! Plus, you'll get the chance to watch another popular summer festival  — the annual Kumano Fireworks Festival on 17 August!
Hop on board Princess Cruises' Japan Explorer with Kumano Fireworks voyage as it takes you to Wakayama, Kumano, Kochi, and across the Kanmon Straits before reaching Busan, Nagasaki, Gunkanjima, Kagoshima and back to Tokyo. There are countless spots you can hit up across all these cities — to see all of them, get on this cruise yourself next summer!
A million adventures await on the Japan Explorer voyage — but one thing's for sure: the Kumano Fireworks Festival will give you a good dose of hanabi (fireworks) during Japan's summers. In Kumano, visit the Kumano River for a leisurely walk while enjoying the ocean breeze, and get a view of the amazing fireworks display at Shichiri Mihama Beach. Be sure to get there early to get the best view of the fireworks!
Featured Voyage Details: Japan Explorer with Kumano Fireworks
8 Days, 8 Ports of Call
Cruise period: 15 Aug – 23 Aug 2020 
Ship: Diamond Princess 
The various attractions mentioned are only the tip of the iceberg. There are so many other things to see, do and eat in Japan that would promise you an amazing holiday. The only thing you need to worry about is finding more time to experience everything both on and off the ship! So what are you waiting for? Explore Japan throughout the seasons with Princess Cruises and enrich your travels with everything the cruise line has to offer! 
---
Brought to you by Princess Cruises.