Every holiday season, practically half of Singapore appears to be on a plane to Japan. From the wallpaper-worthy flower fields of Hokkaido in the north all the way down the peninsula to the enigmatic Yakushima island just off the southern Kagoshima coast, Japan has just so much to offer!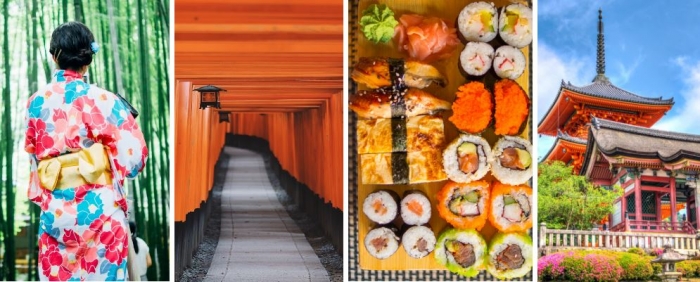 However, Japan is vast and we thus recommend starting your exploration from the glimmering capital of Tokyo. So why not revolve your trip around trying out unique activities in and around Tokyo? Tokyo itself has tons of fun stuff to do like dressing up as as your favourite cartoon character and zipping around the streets in go kart! We know, say what?!
Besides, we know that it's hard to please everyone – different people have different interests, and travelling with companions whose tastes vastly differ does nothing but cramp your style.  This year, be smart and customise your holiday to suit your needs. Who knows? These itineraries revolving around Tokyo for different kinds of travellers might be just the thing to solve all your travel woes.
Sand Castles – for the adventure addicts
First, we have the bold thrill-seekers. These free spirits are the adrenaline junkies who crave adventure around every block. Let's face it – the normal city vacation just won't cut it for these hyped up rabbits, but perhaps there's nothing an afternoon of sand boarding/surfing won't cure. Banish the need of having to fly to Africa or Egypt for a go on the sand dunes; yes, Japan has sand dunes and yes, they're so much closer to get to!
Tottori – go sub-saharan sand surfing in Japan's very own desert

Image Credit: cotaro70s
Travel to the Tottori Prefecture and you'd find yourself blinking in disbelief wondering how on earth you ended up in some sub-saharan desert. It's hard to imagine how a dune system exists in Japan, but this 16-km stretch features towering sandy mountains some 50 metres high and makes for a world of exhilarating activities.
Here, adventure junkies can enjoy an unforgettable experience flying down the soft golden dunes on some kickass sand boards. Sandboarding is available from April to November every year and is a godsand (pun intended) for the bold and brave. Novices can pick up the ropes during a 2-hour course for just ¥2500 inclusive of equipment, while the pros can head straight to the tallest and scariest dunes if they have their own boards and helmets. Otherwise, strap yourself onto a bumbling camel and go for a trundle across the rolling pyramids. If you need to catch your breath, check out the intricate creations in Tottori Sand Sculpture Museum.
Tokyo – Weave through the streets in a go Kart race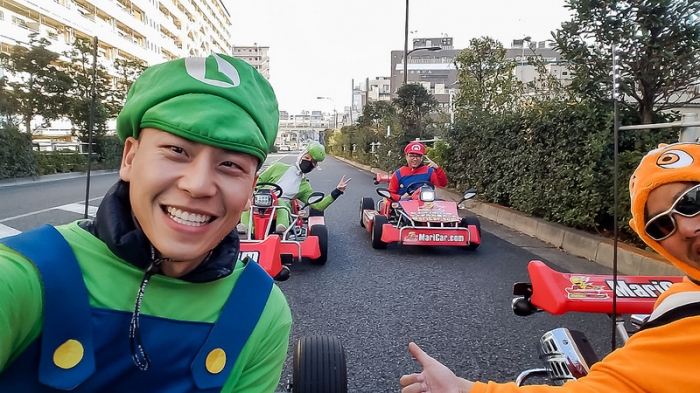 Image credit: Leng Cheng
Channel your inner Dominic Toretto and speed through the streets in a fast and furious go-kart race. Dress up as your favourite character and speed to the finish line! These speed demons of karts are easily maneuverable and are even fitted with handy navigations that'll guide you through Tokyo's winding streets. If that's not enough, a live action camera will record you basking in speed racer glory and an in-built bluetooth function allows you to talk to your friends.
Watch as countless heads turn in your direction as you zip along the bustling streets of Akihabara. Such an experience with Akiba Karts goes for ¥2500/hr, while sessions with MariCar range between ¥8000 and ¥11000. Do take note that you'll need to have an international driver's permit to partake in this activity, and driving carefully is a definite no-brainer.
Snow Wall  – for the eccentric unconventionals
Unorthodox, alternative, hipster, they go by numerous names and are masters of delving beyond the commonplace. Typicality isn't in their vocabulary; these travellers thrive on out-of-the-box and exotic experiences. And with a towering snow wall, how much more unconventional can a trip to Japan get?
Tateyama Kurobe Alpine Route – Marvel at a towering snow wall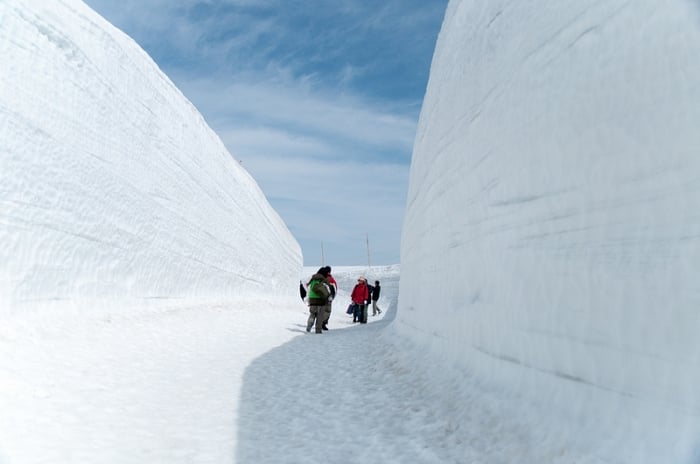 Image Credit: Suri
While your conventional friends waste their numbered days at typical Disneyland rides and the usual Shibuya crossing jump shots, here's your chance to score a photo opportunity at an attraction that doesn't even look like anything Japanese! With colossal snow walls as high as 20 metres, this ethereal icy abyss looks like something straight out of the Hoth system in the Star Wars universe and basically screams hipster loud and clear.
If you're all about that alternative holiday, this snow corridor will help you trick your friends into thinking you're at the ends of the earth. Do time your holiday to coincide with the opening of the snow corridor, which is scheduled to be from 15 April to 22 June 2017.
Tokyo – Watch sumo wrestlers make babies cry
The title above may be the most random and bizarre sentence this writer has ever typed. But that makes it perfectly suited to fit the bill of any unconventional holiday. Trust us when we say that nothing, nothing beats seeing supersized and diaper-clad sumo wrestlers attempting to make extra tiny (but also diaper-clad) babies cry in terror.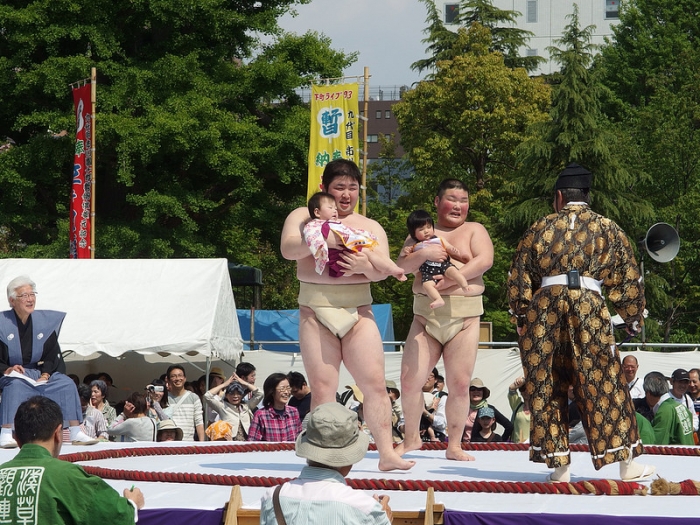 Image Credit: Guilhem Vellut
Comical as it sounds, this aged tradition actually goes back a staggering 400 years. Go down to the Naki Sumo Festival held at Tokyo's Sensoji Temple on 26 May and you won't be seeing sumo wrestlers crouching down in their fighter's stance ready to tussle. Instead, you'd see them cradling babies trying to frighten them into tears. Even the referees make scary faces and the crowd cheers "naki,naki,naki!" (cry, cry, cry!") to help. It's said that good luck and fortune will favour the babies that do cry. Since babies of all nationalities can participate, you can even be a good/sadistic (depending on individual) parent and volunteer your baby as tribute!   
Mononoke Forest – for the nature lovers
These outdoor enthusiasts are the true blue fans of the natural world and its teeming flora and fauna. They're all about that au naturel scene and can be found wandering along far-stretching rivers, enamoured by emerald-hued forests, exploring towering mountain ranges and playing with cute animals. Sure, Japan has its cities, but boy does it also boast some amazing scenery – gear yourselves up for breathtaking vistas that are scenic beyond compare.
Yakushima – Hike the amazonian trails of Yakushima Island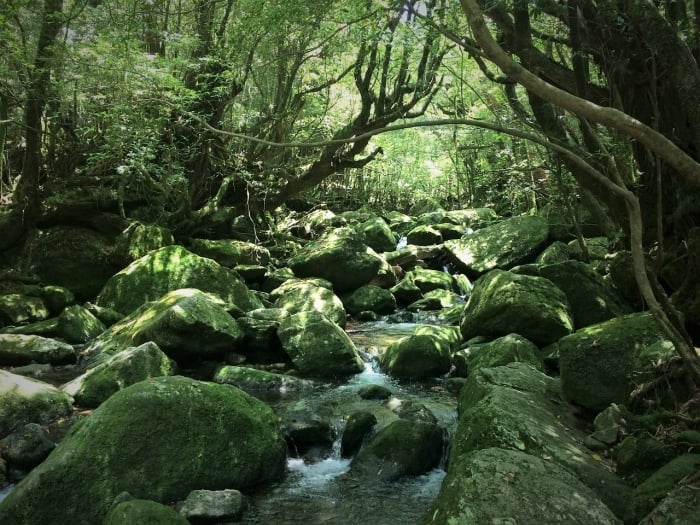 Just off the coast of Kyushu hides the enigmatic Yakushima Island, a sprawling jungle and UNESCO world heritage site. With over 1,900 different species and subspecies, this reclusive island and its cool evergreen cedar foliage is the perfect escape.
The luscious Shiratani Unsuikyo ravine trail is immensely popular; circuits vary in length from one to five hours long so you can enjoy a refreshing walk even if you aren't a seasoned hiker. A connecting trail through the Tsuji Toge Pass links you to the Anbo and Okabu trail where you can see the Jomonsugi, said to be Japan's oldest tree.
Fun fact: If you're a fan of "Princess Mononoke", the Shiratani Unsuikyo Ravine Trail famously inspired the setting of Hayao Miyazaki's famous 1993 film. Impressive eh?
Tokyo – Escape to a garden paradise tucked in a quiet corner
Yet, not everything is about that remote amazon island experience. Even within the city, there are avenues for you to withdraw to a hidden oasis nestled amidst the cars and skyscrapers.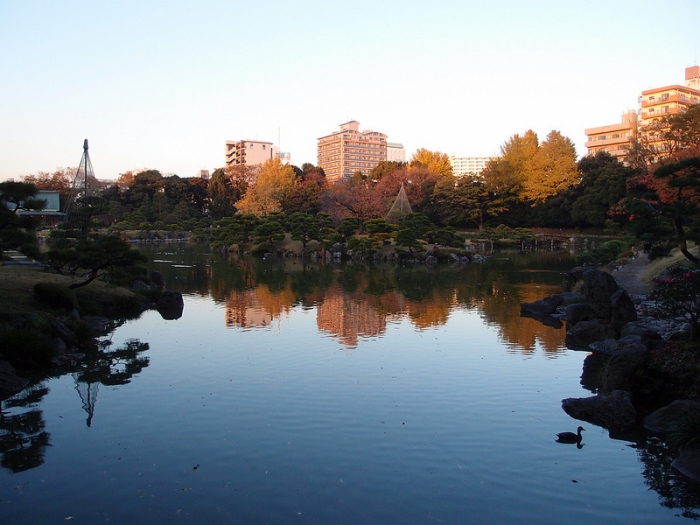 Image Credit: Guilhem Vellut
The beautiful landscaped garden of Kiyosumi Teien is your stop if you want a healthy mix of nature and greens juxtaposed against a backdrop of bright city lights. Besides the flora and fauna that include carp, turtles and a multitude of seasonal birds, one thing you must see in Kiyosumi Garden are the iso-watari. These pathways made out of stepping stones give the park a relaxing vibe, and some of these pathways are constructed with stones gathered from all around Japan. If you're feeling famished from your walk, there's a nearby teahouse that offers heartwarming meals bound to satisfy any traveller.
Mt. Fuji 
 – for the Instagram addicts
These travellers are all about taking in the rejuvenating scenery around them. That cascading waterfall, far-stretching city skyline and mountain top view is all it takes for them to get the traveller's high and fall in love with a country; they are literally chasing sunsets all over the globe. Mt. Fuji is perfect for those that are never seen without a camera; fill your Instagram pages with a plethora of eye-catching shots.
Mt. Fuji – get that perfectly framed shot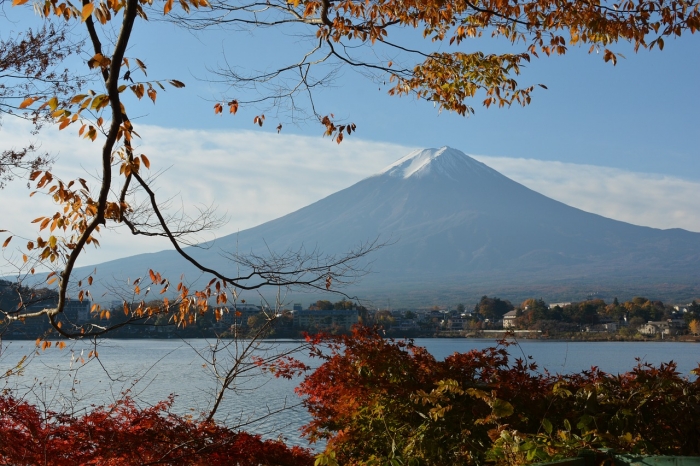 Did you really go to Japan if you didn't get a photo of Mount Fuji? Even if you haven't been to Japan, chances are that you've seen its gargantuan icon in some stock postcard or from your friends' Facebook and Instagram pages. Get rid of all your #FOMO insecurities and join in the fad with a perfectly framed shot of your own.
While Lake Yamanakako is a decent option, Lake Kawaguchiko is by far your best bet for the best angles. From its northern shores, you can get crystal-clear and unblocked snaps of this glorious snow-capped mountain. What's better is that in Spring and Autumn, purple pink sakuras and falling brown leaves are added to the backdrop and those will all but double beautify your photo. Once you're done taking in this magnificent sight, roam around the lake and you'll get many more amazing photos.
The best times to visit is early in the morning and late in the afternoon, when clouds are least likely to obstruct your view. Hazy months should be avoided at all costs.
Tokyo – Snap the authentic local culture at Meiji Shrine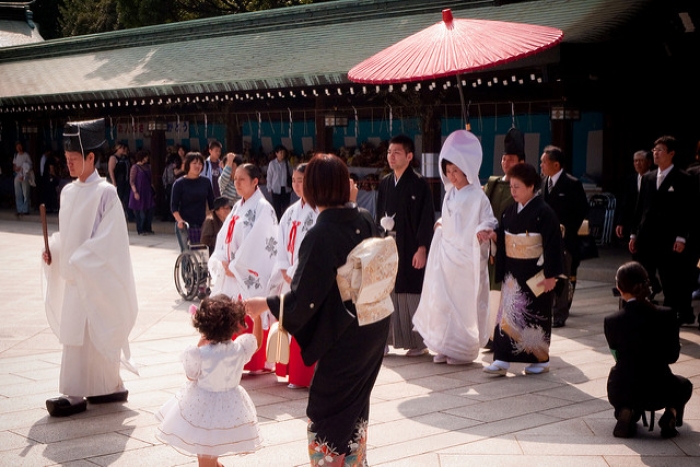 Image Credit: Sharkhats
While scenic photos of sprawling mountains and colourful flowers will beautify your instagram page, it's also important to add a dash of street photography into the mix. Capturing all your raw sights will make your trip all the more unforgettable. One of the best places to do this in Tokyo is at the Meiji Shrine.
Spreading across Yoyogi Park in Shibuya, the Meiji Shrine hosts an illustrious list of events each year, each one as unique and intriguing as the other. Its perennially packed schedule includes the Sumo Summer Basho and Sanja Matsuri in May, the Sumidagawa fireworks in June, Summer Sonic music festival in August and many more. Graceful kimono-clad locals and victorious blubbery sumo wrestlers – you can't ask for more picture-worthy opportunities. A visit to Meiji Shrine will undoubtedly add some serious muscle to your photo journal.
SPECIAL DEAL:
MT. FUJI & TOKYO
This is for all the Instagram faithfuls and "sunset chasers" out there. From S$958, you can customise your package to however you want it! Choose between the Basic, Explorer, Panorama and Day Tour Only options, and switch it up to explore Mt. Fuji at your own pace. For details on each package, get more information here.
Each package includes essentials like return flights to Tokyo, hotel accommodation (including 1N onsen depending on which option you pick), return airport transfers, as well as transport/admission depending which package you go with.
If you think that you'll need even more time to explore the whole Mt. Fuji, you also CREATE YOUR OWN TRIP and extend the duration of your holiday or upgrade your room to one with a private onsen.
This Mt. Fuji & Tokyo package will definitely give you countless photo keepsakes to make all your Instagram followers jealous with. Book your holiday now!
Whichever traveller you are, Japan has got something for you. In fact, the most charming and alluring trait about Japan would probably be its diversity. A new adventure awaits each time you visit – new places to explore, new things to do, a.k.a. zero chance of boredom.
If any of the above has caught your eye, you're in luck! H.I.S. Singapore is your trusty and ultra reliable guide for all things Japan related. From the sandy dunes of Tottori, to the emerald greens of Yakushima in the South and the Tateyama winter wonderland, you name it and they've got it covered.

Image credit: (left) Σ64; (middle) m-louis .®; (right) Pietro Zanarini
H.I.S. is 100% Japanese owned, a true testament to the authentic experience you'll have with each of their packages. Choose from Customisable Mt Fuji & Tokyo fr. S$958 or many more special '& Tokyo' packages right HERE.
If cookie-cutter holidays aren't your thing, be rest assured that all the packages above are free and easy. That way, you'll have all the room for flexibility you need. Even better, H.I.S. Singapore has a CREATE YOUR OWN TRIP option, where you can tinker around and design your Japan holiday exactly the way you want it. Start planning your holiday with H.I.S. now, Japan awaits!
---
Brought to you by H.I.S. Travel.