Japanese sakura, also known as cherry blossoms, are one of the world-famous highlights of Japan in springtime. Tourists usually flock to Japan in the month of March to catch these elusive flowers, when they're in full bloom in popular areas like Tokyo and Osaka.
This guide, however, covers all the good spots in Tohoku (Northeast Japan) for a viewing experience unlike any other, away from the crowds!
Due to the differences in climate, sakuras bloom later the farther north they are found. Hence, the viewing period in Tohoku stretches from early April to early May.
Though well-known to locals for its natural beauty, Tohoku is still a gem waiting to be discovered by the rest of the world. In other words, not only can you catch blossoms of vibrant colours and even take some shots of them with snow-capped mountains in the background, your photos will also not be obstructed by strangers appearing in the frame!
What's more, with Tokyo as a starting point, all these locations are easily accessible via shinkansen (bullet train). An added incentive is that the trip from Tokyo to Tohoku takes less time than that to Osaka, so head on north!
Also check out 2 Scenic Autumn Itineraries That Maximise the JR East Tohoku Pass.
1. Funaoka Joshi Park (船岡城址公園) & Hitome Senbonzakura (一目千本桜)
Viewing period: early – mid April
Located a short walk from JR Funaoka Station, Funaoka Joshi Park is a popular spot for sakura viewing. For a small fee of ¥500, you can ride an old-fashioned slope car through a 300m tunnel of sakura — during which you can snap photos and angles you won't get anywhere else.
Unsurprisingly, the best spot is at the top of the hill where you get an amazing panoramic view of Hitome Senbonzakura along the Shiroishi River just below – a glorious sight that certainly lives up to its name of "1,000 sakura in one glance".
After viewing it from above, you'll want to see what Hitome Senbonzakura looks like up close. Simply walk across a bridge from Funaoka Joshi Park and you'll arrive at Hitomi Senbonzakura at the Shiroishi Riverside!
While Funaoka Joshi Park has you in an old-fashioned slope car going through a 'sakura tunnel', Hitome Senbonzakura has its own version – 1,200 sakura trees line an 8km stretch along the Shiroishi River, creating one of the most impressive boulevards you will ever walk down.
Not only will you be wowed by the expanse of countless sakura trees, the snow-capped Mount Zao provides you with a magnificent sight of sakura and snow together, unique to the Tohoku region.
Stay on till the evening and you'll see the entire stretch being illuminated for a spectacle of sheer brilliance. Strolling under the pretty pink trees in the cool spring breeze, doesn't that sound romantic?
Funaoka Joshi Park
Address: Funaokajoshi Koen, Funaoka, Shibata, Shibata-gun, Miyagi Prefecture
Nearest station: JR Funaoka Station
Getting there: 15-minute walk from JR Funaoka Station
Admission: Free!
Hitome Senbonzakura
Address: Shiroishi Riverside, Shibata, Ogawara Town, Miyagi Prefecture
Nearest station: JR Ogawara Station and JR Funaoka Station
Getting there: 3-minute walk from JR Ogawara Station or 15-minute walk from JR Funaoka Station
Admission: Free!
2. Hanamiyama Park (花見山公園)
Viewing period: early – late April
If you're looking for more colour than just shades of pink in your sakura photos, Hanamiyama Park is the place for you!
For the month of April, you'll get to take in the sight of pale pink cherry blossoms, dark pink plum blossoms and bright yellow forsythia all together, topped off with the majestic snow-capped Azuma mountains in the distance.
Did you know that 'Hanamiyama' means 'flower-viewing mountain'? What an apt name!
Hanamiyama Park was originally a private garden where the owners planted various flowers all over the hillsides to enjoy a welcoming view to return home to. Later, they decided to open up the garden to the public free of charge to share the breathtaking views with the  community.
With over ten varieties of cherry blossoms blooming at different times, you can be sure to see cherry blossoms on your visit anytime during the month.
Address: Watari, Fukushima City, Fukushima Prefecture
Nearest station: JR Fukushima Station
Getting there: From JR Fukushima Station, take a 15-minute bus ride only available during the sakura season and a 10-minute walk from the bus-stop
Admission: Free!
3. Miharu Takizakura (三春滝桜)
Viewing period: mid – late April
Even though it's just one tree, you should by no means underestimate Miharu Takizakura.
Miharu Takizakura is one of the 'Three Giant Cherry Blossom Trees' and arguably the most beautiful cherry blossom tree in Japan. Over 1,000 years old, Miharu Takizakura stands 4 storeys tall with branches that spread 20 metres wide.
Miharu Takizakura is a shidarezakura, or cherry blossom tree of the 'weeping' variety. Shidarezakuras have downward-hanging branches that spread in all directions, creating the illusion of a cascading waterfall of sakura – hence the 'Takizakura' in its name, which means 'waterfall sakura'.
This ancient tree is also illuminated after dark, granting the blossoms a rather peculiar and eerie glow that might even give some visitors the chills.
Address: Sakurakubo, Taki, Miharu Town, Tamura County, Fukushima Prefecture
Nearest station: JR Miharu Station
Getting there: A 20-minute bus ride from JR Miharu Station to Miharu Takizakura is available during sakura season.
Admission: ¥300
4. Kitakami Tenshochi Park (北上展勝地)
Viewing period: mid April – early May
Kitakami Tenshochi Park has over 10,000 sakura trees of 150 different species spread over its 293ha space. In other words, no matter when you visit between mid April and early May, you can be assured of catching the cherry blossoms blooming.
Admire the fluttering cherry blossoms as the clip-clop of a horse-drawn carriage takes you on a soothing ride on a carpet of light pink flowers under the trees – a sakura viewing experience you won't find anywhere else!
Exclusively during the sakura season, you'll have the opportunity to cross the river on a boat ride to the park from JR Kitakami Station. Maybe it's just us, but to see the spread of cherry blossoms mirrored in the gentle waters… that's an incredible sight itself.
Address: Tachibana, Kitakami-shi, Iwate Prefecture
Nearest station: JR Kitakami Station
Getting there: 15-minute walk from JR Kitakami Station. Alternatively, from mid April to early May, a 5-minute boat ride to Kitakami Tenshochi Park is available from JR Kitakami Station.
Admission: Free!
5. Kakunodate Samurai Residences (角館武家屋敷通り)
Viewing period: late April – early May
Along with Kitakami Tenshochi Park and Hirosaki Castle Park (next up!), Kakunodate Samurai Residences is one of the 'Three Great Sakura Spots of Michinoku'.
The sakura here are of the vivid, dark pink shidarezakura type – similar to the weeping cherry blossoms of Miharu Takizakura. With these awe-inspiring trees against a backdrop of old samurai residences, your photos are sure to encapsulate the finest beauty of Japan's sakura blossoms.
If you were impressed by the display in the day, stay past sunset and admire the night illumination of the sakura blossoms that will amaze you on another level.
Looking for something different? Take a short walk from Kakunodate Samurai Residences to Hinokinai River, a beautiful, calming river lined with light pink someiyoshino cherry blossoms and yellow daffodils.
Address: Higashikatsurakucho, Kakunodate Machi, Senboku-shi, Akita Prefecture
Nearest station: JR Kakunodate Station
Getting there: 15 minute walk from JR Kakunodate Station.
Admission: Free!
6. Hirosaki Castle Park (弘前城公園)
Viewing period: late April – early May
Not only will you be drawn in by the grand castle of Hirosaki Castle Park, the 2,600 cherry blossom trees across the vast grounds will enamour you with a multitude of views and angles to capture on camera.
You could even take a boat ride under the sakura trees lining the Western Moat, rowing at your own pace — certainly a romantic experience for couples.
A few days after full bloom, the sakura petals start to fall – falling and accumulating on the Outer Moat. What used to be clear blue waters would now be covered in light pink petals, forming a carpet of sakura on the water.
This is possible as the Outer Moat is is segmented and the water is relatively still, keeping the fallen petals from being swept away. The river of pink is truly an astonishing sight to behold!
If you can, stay until the night when the combined illuminations of the sakura trees and the castle make for a sight not to be missed. Additionally, the atmosphere in the park comes alive with yatai (food stalls) kicking into full gear, so no worries about a rumbling tummy!
Note: the castle tower Tenshu was temporarily moved in 2015 so reparation works on the base structure could be carried out. It will be returned to its original location in 2021, so catch the moving castle before then!
Address: 1 Shimoshirogane-cho, Hirosaki-shi, Aomori Prefecture
Nearest station: JR Hirosaki Station
Getting there: 15-minute bus ride from JR Hirosaki Station
Admission: Free!
Most of these places have free admission and offer many photo-taking opportunities with vastly differing views in the daylight versus under illumination at night. What's more, you can soak in the fun and festive atmosphere in the evenings with street food stalls all around!
When you add all these factors together, the choice is clear to head to Tohoku during sakura season. Why fight the throngs of tourists in March when you can have such special experiences in April and early May?
Besides, these locations are all easily accessible with just one pass – the JR East Pass (Tohoku Area). Talk about convenience!
After being cured of your sakura fever, you might be heading back to Tokyo for the next part of your trip. On the way back, take the time to check out these two flower spots with gorgeous purple wisteria and baby blue nemophila flowers!
BONUS: Wisteria at Ashikaga Flower Park (あしかがフラワーパーク)
Viewing period: late April to early May
Ashikaga Flower Park is famous for their wisteria flowers, which bloom around late April to early May. Good news for tourists: a train station has recently opened right next to the park so heading here is fast and easy, with no risk of getting lost in transit.
This flower park is also home to many other seasonal flowers on display, along with other wisteria of other colours like yellow and white. However, the main star is no doubt the curtains of hanging purple wisteria. I mean, isn't purple the colour of royalty?
Flavours of ice cream originating from flowers are becoming increasingly popular, and what better place to try wisteria-flavoured ice cream than right here in Ashikaga Flower Park?
Not only is this Japanese soft-serve ice cream one of the creamiest and most enjoyable, the flavour is also unlike any other. Plus the lavender purple (or should I say wisteria-purple?) makes for an aesthetically pleasing shot, especially with the wisteria hanging in the background.
If your schedule permits, why not stay after the sunset to admire the wisteria in a different light – literally! The night-time illuminations completely change the mood and your photos will look dramatically different under the night sky.
Address: 607 Hasama-cho, Ashikaga City, Tochigi Prefecture
Nearest station: JR Ashikaga Flower Park Station
Getting there: Ashikaga Flower Park is right beside JR Ashikaga Flower Park Station
Admission: Prices range from ¥300 to ¥1,800, depending on the number of blooms in the park
BONUS: Nemophila at Hitachi Seaside Park (日立海浜公園)
Viewing period: late April – early May
Hitachi Seaside Park's Miharashi-no-oka Hill transforms into a sea of 'baby blue eyes' between end April and early May. This name of the nemophila flower came about as its delicate, translucent blue petals with a white centre resembles the iris of blue eyes.
While other species of flora like red and orange poppies grow in the park, it's hard to take your attention away from over four million of the nemophila flowers covering the vast field, creating a calming, surreal scenery that mirrors the blue sky.
Address: 605-4 Onuma-aza, Mawatari, Hitachinaka, Ibaraki Prefecture
Nearest station: JR Katsuta Station
Getting there: 15-minute bus ride from JR Katsuta Station
Admission: ¥410
Also check out 11 Uniquely Themed Trains in Japan You Must Hop Aboard On Your Next Trip.
Did you know that there are region-specific rail passes that are more cost-effective than a standard JR Pass?
The JR East Pass (Tohoku Area) offers UNLIMITED RIDES on all JR East Rail Lines in the designated area, and is also valid for the Narita Express to/from Narita Airport, Tokyo Monorail to/from Haneda Airport and all Shinkansen lines.
You also get free rides on the uniquely-themed Joyful Trains with a JR East Pass! Learn more about the Joyful Trains here.
Make advance reservations up to one month before departure – you'll need it, especially during peak seasons!
The pass is valid for use for any five days within a 14-day period after collection, and you can purchase them in Japan or through licensed sales agents overseas.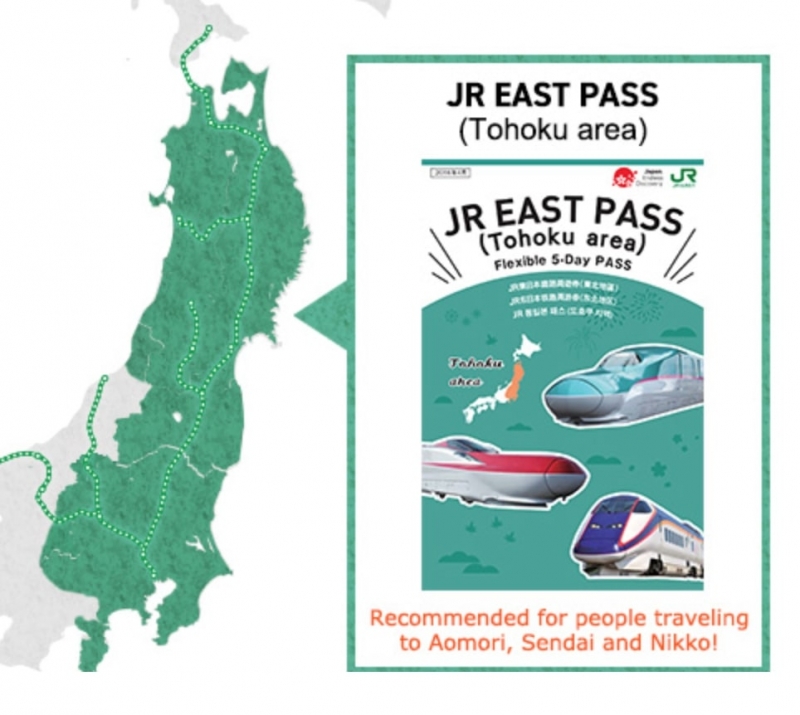 Psst! The pass is about ¥1,000 cheaper if you purchase it from travel agents!
Contact any of the travel agencies below to purchase your JR East Pass (Tohoku Area) and immerse yourself in the nature's finest beauty this sakura season!
JTB
Tel: 6595 0600
Website (Singapore)
Website
(Philippines)
Website (Malaysia)
H.I.S.
Tel: 6222 1230
Website (Singapore)
Website
(Philippines)
Website (Malaysia)
Wendy Tour
Tel: 6225 8324
Website
---

Azza Travel & Tours 
Tel: 6292 7110
Website
Centour Travel
Tel: 6344 3492
Website

Changi Recommends 
Tel: 6701 1185 
Website

Euro Asia Holiday
Tel: 6339 9133
Website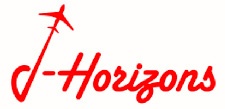 J-Horizons (Malaysia)
Tel:+60 (03) 2161 0922
Website
---
Brought to you by JR East (East Japan Railway Company)