Everyone knows about the cherry blossoms in Japan, but have you ever thought about viewing autumn leaves in the Land of the Rising Sun?
The Tohoku Region is located in the northernmost corner of Honshu, Japan's largest island. While it is known for heavy snowfall in winter, it is actually a treasure trove of picturesque countryside and mountain scenery. When it is blanketed in fiery autumn foliage, the Tohoku region transforms into one of Japan's most alluring regions, boasting some of the country's most popular and scenic viewing spots for autumn leaves, as selected by locals.
Due to its geographical location, autumn leaves in the Tohoku region can be seen from end-September to mid-November, giving you a 6 week window to enjoy the season. However, the best time to visit the Tohoku Region is in October, at the height of autumn. We've prepared two sets of itineraries to help you discover and enjoy the best autumn foliage sightseeing spots in the area!

Excited to uncover the best spots in East Japan this autumn? Here we go!
Itinerary 1 (Early to mid October): Tokyo → Morioka → Aomori → Akita → Nikko → Tokyo
Geibikei
Our first stop is Geibikei, or Geibi Gorge in English. From Tokyo Station, ride the Shinkansen to Ichinoseki Station and transfer to the Ofunato Line towards Geibikei Station. The gorge is just a short walk from the station.
Surrounded by majestic stone cliffs, Geibikei is a 2km gorge formed from the Satetsu River. It is located in the Iwate Prefecture and is a gazetted National Place of Scenic Beauty in Japan. Geibikei got its name from the limestone formation towards the end of the gorge which looks strikingly like a lion's snout ("Geibi" means lion nose).
While Geibikei offers breathtaking scenery all year round, it is particularly stunning in autumn, around mid-October. Enjoy a 90-minute boat ride along the river and admire the beautiful autumn colours of the gorge. When you reach the turning point, you can even buy some lucky stones and attempt to throw them into an opening in the opposite cliff.
Joyful Train: Pokemon With You
To make your journey back more interesting, catch a Joyful Train. These concept trains are creatively designed according to unique themes, bringing a whole new excitement to rail travel. Some Joyful Trains even offer limited edition lunch boxes, live performances and even event areas!
The Pokemon With You Joyful Train is made to look like a giant Pikachu and operates between Ichinoseki and Kesennuma, passing by Geibikei Station. However, it only runs once a day in each direction, so you'll have to plan your journey accordingly or settle for a regular train. From Ichinoseki, ride the Shinkansen to Morioka where you will be staying for the evening.
Three Great Noodles of Morioka
When in Morioka, one must try the city's famous Three Great Noodles: jajamen, reimen, and wanko soba. Jajamen consists of thick noodles topped with meat miso, boiled egg, and pickled vegetables. For something less savoury, try reimen, a traditional cold noodle dish served with beef, vegetable slices, and watermelon.

If you're looking for a feast, try the wanko soba challenge. For a fixed price, you'll be served unlimited small servings of soba noodles. Once you've finished your bowl, it'll be instantaneously refilled by the staff on duty. Satiate your soba cravings and stack the bowls high with this all-you-can-eat experience!
If you have some extra time, stay a couple of nights in Morioka city and be sure to visit the Morioka Castle Ruins Park, the Iwate Museum, or the Rock-Breaking Cherry Tree.
If you'd like to stay somewhere convenient, the JR East Group has the Metropolitan chain of hotels which are directly connected to the JR Shinkansen stations. In Tohoku, these hotels can be found at Morioka, Sendai, Akita and Yamagata Stations.
Mount Hachimantai
From Morioka City, take a morning bus to Mount Hachimantai, 1,613 metres above sea level. Mount Hachimantai offers captivating mountain scenery, especially when the leaves turn red in autumn. In fact, even before you reach the summit, you will be able to view plenty of lovely sights as you travel along the Hachimantai Aspite Line.
There are plenty of nature trails here that lead you through charming scenery on your way to the summit. At the top, you will be treated to the best views in the area while an observation deck offers you a panoramic view of the mountainous region. Back in Morioka, take a combination of the Shinkansen and a local train to Aomori.

Nokke Don
The port town of Aomori is famous for Nokke-don, a DIY seafood bowl concept. You can find this at the famous Furukawa Fish Market. You start by purchasing a bunch of coupons at the entrance and begin with a bowl of piping hot rice. Walk around the market and exchange your coupons for fresh ingredients to add to your bowl. Choose from fresh seafood, vegetables and a small selection of grilled meat.
We recommend staying in Aomori for 1-2 days to explore this lovely region.
Mount Hakkoda
From Aomori, you can take a bus to Mount Hakkoda Ropeway. Mount Hakkoda is one of Japan's 100 Famous Mountains and is often the first location to start experiencing autumn. Hop onboard a gondola to Tamoyachidake Peak, passing over the impressive autumn scenery below.
The autumn season is an ideal time to explore the numerous hiking trails here and enjoy the great outdoors. Other important locations to look out for are Suiren-numa Pond and the sulfuric hot springs of Sukayu Onsen.
Joyful Train: Resort Shirakami
Next, take the Resort Shirakami Joyful Train which runs daily along the Shirakami Sanchi coastline to Akita. There are three different trains in the Resort Shirakami series: Aoike, Buna, Kumagera, each designed with a different theme in mind. Hop on board any one to get to to Akita.
Akita Dogs
Akita is a large coastal prefecture famous for its scenic beauty and hot springs. Some of Akita's most prominent attractions include the historical Kakunodate Samurai District, Lake Tazawa and Nyuto Onsen, a collection of ryokan onsen nestled in the eastern mountains.
You'll also likely run into some Akita Inu, a local dog breed originating from the mountains. If you're wondering why they look familiar, well, does Hachiko ring a bell? You can even stay overnight at Nyuto Onsen for a unique ryokan experience. Autumn leaves here peak around mid-October
While you can travel between Aomori, Hakkoda, and Akita within the same day, I would advise against it since it would involve extremely tight schedules. Instead, stay an extra night in Aomori and head to Akita the next day. From there, arrange a day trip to Kakunodate or Lake Tazawa to fully utilise your JR East Pass.
Okunikko
Make your way to Okunikko (from Nikko Station, ride the bus to Yumoto Onsen and get off at either Ryuzu Falls or Lake Chuzenji) to check out even more charming autumn foliage. Okunikko is located deep in the elevated mountains of Nikko National Park, offering unrivalled natural scenery, cascading waterfalls and romantic hiking trails.
While you will be able to enjoy the beautiful autumn leaves anywhere in the park, the Ryuzu (early October) and Kegon (mid October) Waterfalls are the best spots to do so. You can also visit the pristine Lake Chuzenji and its atmospheric temple, soak in the Yumoto Onsen, or hike to the top of Hangetsuyama for an unforgettable view.
Iroha Train
While it isn't part of the Joyful Train series, the Iroha local train certainly has its own charm. Launched in April 2018, the train is fitted with a nostalgic retro interior and features information panels on some of Nikko's best attractions. It also has free WiFi onboard so you can update your Instagram stories!
The Iroha train runs between Nikko Station and Utsunomiya Station on a daily basis. However, only 3 Iroha trains pass through the stations daily in either direction. So once again, plan your time well if you want to board this train.
You can either head to Utsunomiya Station and catch a ride to Tokyo or stay overnight at an onsen around Lake Chuzenji. Alternatively, you could also choose to spend a night at Utsunomiya.
Pan Fried Gyoza

What makes Utsunomiya an interesting city is its nickname: Gyoza City. There are over 100 gyoza restaurants here serving different varieties of Japanese dumplings. These range from conventional pan fried and steamed dumplings to quirky variations like mochi-skin dumplings. Spend some time in the city and wolf down arguably the best gyozas in all of Japan.
Itinerary 2 (Late October): Tokyo → Sendai → Aomori → Akita → Tokyo
Matsushima
From Tokyo, board the Shinkansen to Sendai and transfer to a local train bound for Matsushima.
In this quaint fishing village, you'll witness a truly special autumn event: the Autumn Illumination Event. As the colours of autumn paint the town a sea of red, well-known places in Matsushima are lit up at night, casting an almost mystical glow over the town. The Entsuin Temple is perhaps the most beautiful place to visit as the fiery red maple leaves are mirrored perfectly in the clear waters of the pond.
Visitors can also take a sightseeing boat ride around the many pine-covered islets dotting Matsushima Bay, one of Japan's most scenic locations. You may also want to visit the Zuiganji Temple, an important Zen temple in the Tohoku Region.
Grilled oysters
In addition, Matsushima is famous among foodies for its succulent fresh oysters. These are harvested from the bay and brought fresh to the dinner table. Enjoy the oysters raw or grilled over a smokey charcoal fire.
You can either spend the night in a ryokan in Matsushima or head back to Sendai.
Naruko Gorge
Today, you will be heading to Naruko Gorge, one of Japan's most beautiful gorges. From Sendai Station, you can take a local train to either Naruko Onsen Station or Nakayamadaira-Onsen Station and proceed to the gorge on foot or by bus (Naruko Onsen Station only).
The 2km-long gorge is one of the country's most popular destinations for autumn sightseeing, and it's easy to see why. While there are many ideal viewing spots along the walking trails, the best location is from Narukokyo Resthouse. From here, you will be treated to the iconic sight of Ofukazawa Bridge bathed in glorious autumn colours.
Joyful Train: Resort Minori
The Resort Minori is designed to signify a fruitful journey to the Miyagi Prefecture. Deep scarlet colours on the exterior represent the autumn foliage the region is famous for, while metallic gold lines symbolise the rice fields you pass by during your journey.
The interior is decorated with warm colours, large viewing windows and extra leg room to provide maximum comfort. The Resort Minori ferries passengers between Sendai and Shinjo, passing by Naruko Onsen Station and Nakayamadaira-Onsen Station. and if you're lucky, you'll be able to catch it!
Grilled Beef Tongue
Sendai is the largest city of the Tohoku region and was founded by the famous Masamune Date. As such, the city is full of attractions dedicated to the Edo-era warlord. Check out places like the Zuihoden Mausoleum, Rinnoki Temple, and Aoba Castle.
What's more, Sendai is a city famous for gyūtan, grilled cow's tongue. While it might be intimidating to some of us, gyūtan is actually a delicacy in Japan, especially in Sendai where the dish was first served. If you're looking for a bit of a culinary adventure, why not give this unique dish a try?
If you have time, we recommend staying 1-2 days in this historic city.
Oirase Stream
From Sendai, you'll make a journey by Shinkansen and local bus to Oirase Stream. True to its name, Oirase Stream is a picturesque mountain stream that blends well with the amber hue of autumn leaves. The numerous cascading waterfalls along the sides of the gorge further complement the immensely soothing ambience.
The entire stream stretches 14km from Yakeyama to Nenokuchi. However, the most common hiking trail is between Ishigedo and Nenokuchi, which is only 9km in total. While the hike itself is rather easy, there are numerous bus stops along the scenic trail where visitors can hop on and off at any time, whenever they feel like conserving their energy.
Did you know? From 1
st
June 2018, JR East Tohoku Area Pass holders can also use JR buses within the area! These buses include routes to Oirase Gorge, Lake Towada, Kusatsu Onsen, and more.
UNLIMITED RIDES allow you to freely hop-on/hop-off along the 14km stretch at Oirase Gorge and Lake Towada if you want to soak in the sights without walking the full distance.
Lake Towada
At the Nenokuchi end of Oirase Stream is the surreal Lake Towada. Located at the border between the Akita and Aomori Prefectures, Lake Towada is the largest caldera lake on Japan's main island. The forested caldera rim towers over the lake, fully encasing it in a palette of autumn colours.
The best way to enjoy Lake Towada is to go on a sightseeing boat ride. The ride lasts up to 50 minutes and makes a quick stop at the quaint town of Yasumiya. Here, you'll be able to have a quick snack and visit Towada Shrine. Other than that, the quiet town is also an excellent location for photography thanks to its secluded atmosphere. From Yasumiya, you can hop on a bus and head to either Shin Aomori Station or Aomori Station.
Stay in Aomori for a day or two to see the sights of this wonderful town. Did you know that Aomori is actually Japan's biggest producer of apples? They supply almost 50% of all the apples in the country! In Aomori, apples are sweet and largely inexpensive, so needless to say, you should sample some of the big, juicy apples while you're here.
Kakunodate Samurai Residences
To reach the Kakunodate Samurai Residences, you'll have to catch a train from Aomori to Akita and then transfer onto the Shinkansen to Kakunodate. For the journey between Aomori and Akita, we can catch the aforementioned Resort Shirakami Joyful Train.
Apart from the lovely autumn vibes, the Kakunodate Samurai Residence Area also contains the best surviving examples of samurai architecture. Out of the many houses here, six are open to public viewing, allowing visitors to peer into the life of samurai families and discover their traditions. Two of these living museums, the Aoyagi House and Ishiguro House, are particularly popular.
Kiritanpo

To have ample time to discover all the lovely places in this region, we recommend finding lodging at either Akita or the Nyuto Onsen for at least two days.
One thing you should really try in the Akita region though is kiritanpo. To make this peculiar snack, rice is pounded into a paste, shaped into cylinders on Japanese cedar skewers and baked over an open charcoal hearth or grill. They are often served either as a snack with sweet miso or as rice dumplings in meat soup.
To head back to Tokyo, simply take the Shinkansen from Akita Station. Alternately, if you do not wish to spend an extra day in Akita, you can also board the Shinkansen to Tokyo at Kakunodate.
The Tohoku Region beckons
While the Tohoku Region is a pleasant destination to visit all year round, it truly stands out especially during the autumn season. With these two itineraries showcasing the best autumn foliage viewing spots in the region, we hope we've convinced you to visit the Tohoku Region

and be captivated by its alluring beauty. In fact, since autumn is just a few months away, you should get started on planning now!
Most travelers might tell you that getting a Japan Rail Pass is the best way to travel around Japan. Not only does it make it more convenient to travel from city to city, it also makes it more affordable. But did you know that there are also region-specific rail passes which are even cheaper?
The JR East Pass (Tohoku Area) offers UNLIMITED RIDES on all JR East Rail Lines in the designated area and is also valid for the Narita Express to/from Narita Airport, Tokyo Monorail to/from Haneda Airport and all Shinkansen lines.
The pass is valid for use for any five days within a 14-day period after collection.

You can get a JR East Pass through licensed overseas sales agents, or by buying them in Japan. The pass is about 1,000JPY cheaper if you purchase it from travel agents, versus purchasing in Japan!
Contact any of the travel agencies below to purchase your JR East Pass (Tohoku Area) and take a trip to Tohoku this autumn!
JTB
Tel: 6595 0600
Website (Singapore)
Website
(Philippines)
Website (Malaysia)
H.I.S.
Tel: 6222 1230
Website (Singapore)
Website
(Philippines)
Website (Malaysia)
Wendy Tour
Tel: 6225 8324
Website
---

Azza Travel & Tours 
Tel: 6292 7110
Website
Centour Travel
Tel: 6344 3492
Website

Changi Recommends 
Tel: 6701 1185 
Website

Euro Asia Holiday
Tel: 6339 9133
Website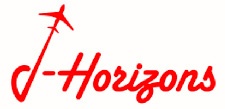 J-Horizons (Malaysia)
Tel:+60 (03) 2161 0922
Website
---
Brought to you by JR East (East Japan Railway Company)