Plan for a holiday to Japan and most would think of spending a week or two in Tokyo or Osaka, trawling shopping streets and indulging in sumptuous Japanese eats (yes, bring on all the sushi, sashimi and oh-so-yummy ramen). However, if you crave for a vacation that's more unconventional and exciting, why not swap those city sights for an adventure in one of Japan's secret islands instead?
Located in Niigata prefecture, Sado Island boasts rich history and gorgeous natural beauty. From picturesque views to historical and cultural landmarks, you'll be surprised at what this island has to offer. Not convinced? Let us give you ten reasons that prove why a holiday in Sado Island will be an experience like no other!
1. Descend into the depths to explore an actual gold mine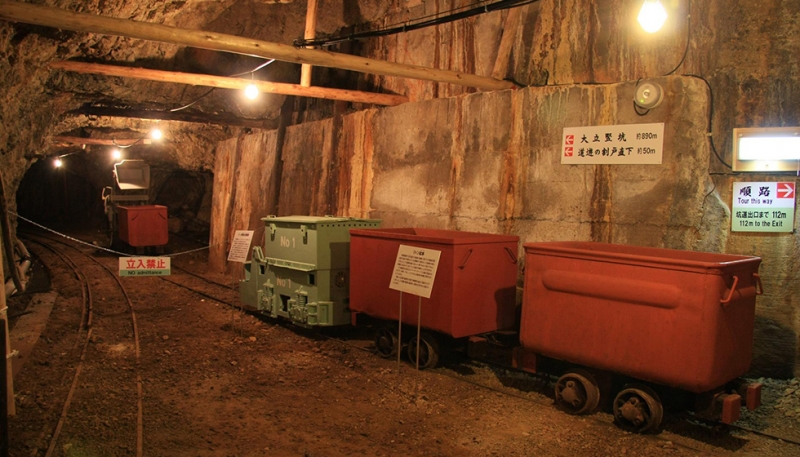 The Sado Kinzan Gold Mine is a collection of historical relics which date back to over 400 years ago. Here, visitors will be able to visit the mining tunnels and venture around different tunnel course routes to learn more about the island's mining culture and history.
On the Sodayu Tunnel course, one can expect life-sized dolls and robots that present how life was like in the mine. The Doyu Tunnel course, on the other hand, allows visitors to get a closer examination of the various artefacts left behind during the industrialization process.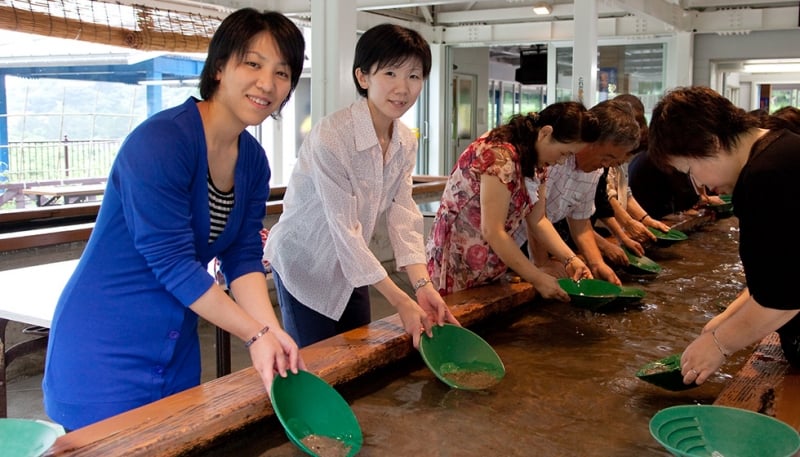 If you'd like to pan some gold for yourself, head to Sado Nishimikawa Gold Park, where visitors can roll up their sleeves and focus on sieving for tiny gold nuggets. How cool is that?
2. Lake Kamo is just as stunning as Lake Kawaguchi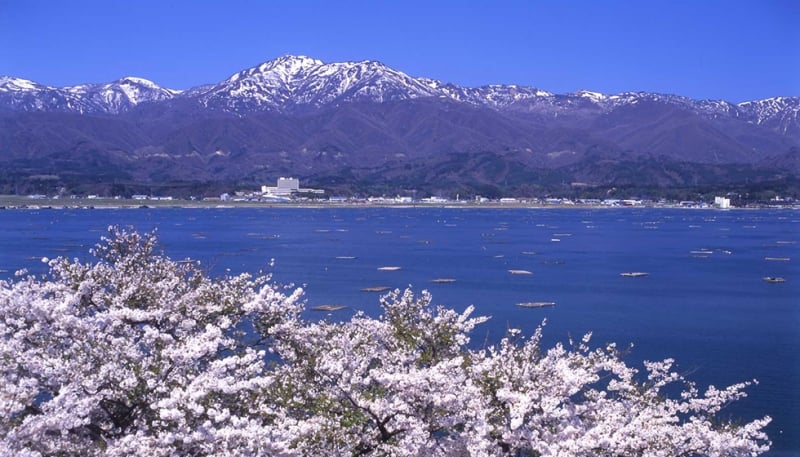 Visitors to Tokyo would have definitely been to Lake Kawaguchi which surrounds the majestic Mt. Fuji. Sure, it can be pretty sublime at first sight but if you find yourself itching for a change of scenery, Lake Kamo is just the place. Get ready to feast your eyes on dramatic mountain ranges and spectacular blues of the largest lake in Niigata!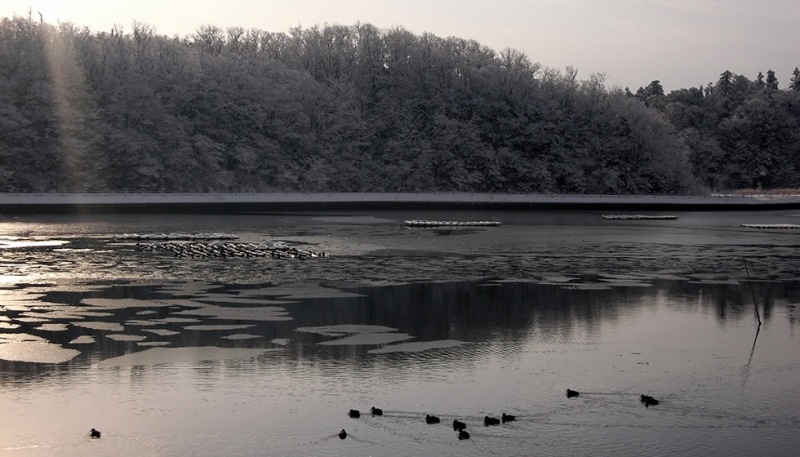 Lake Kamo is beautiful whatever the season; from being surrounded by cherry blossoms in spring to snow-tinged trees in winter, this lake and its beautiful surroundings are definitely a must-see while you are here.
3. Senkakuwan Bay is said to resemble a Northern European fjord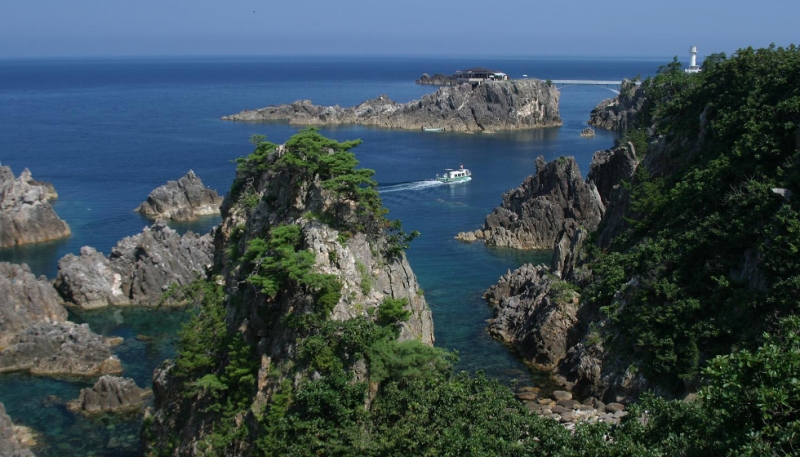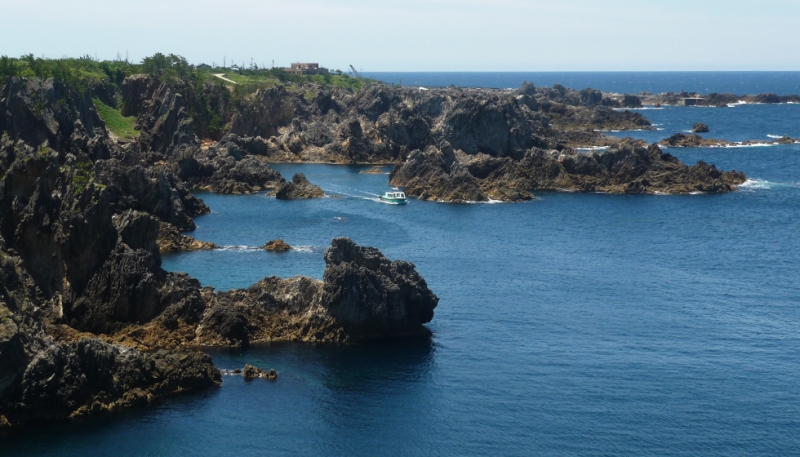 With rocky, jagged cliffs that are said to resemble the steep rocks of Hardangerfjord in Norway, Senkakuwan Bay sure is a sight to behold. Visitors can marvel at the breathtaking view from the Ageshima Yuen viewing deck or take a cruise through the bay via boat.
4. The Folk Museums are one of a kind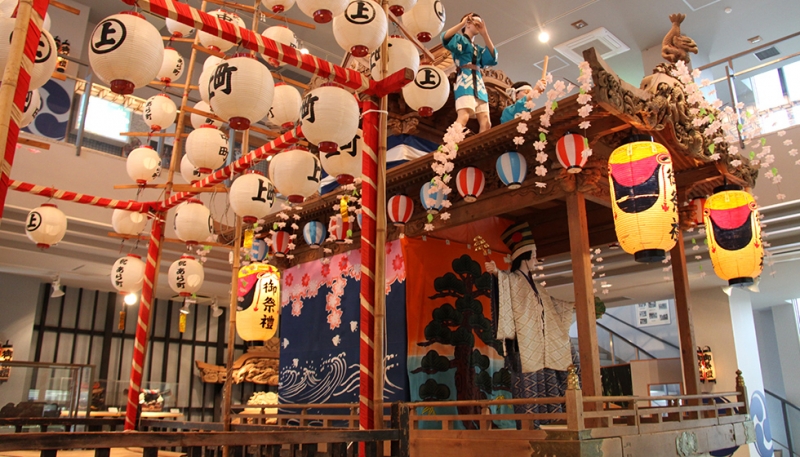 If you think all museums are just boring, Sado's Akadomari Folk Museum will definitely change your mind. The museum hosts an extensive collection of articles and exhibits which depicts the lives of the common folk people and their struggles.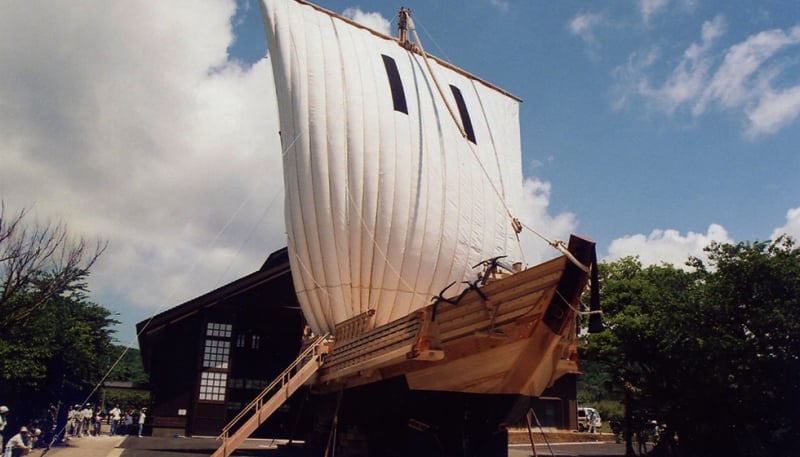 There is also the Ogi Folk Museum, which boasts a collection of over 30,000 folk artefacts that faithfully document the lives of the people during the Showa times (1926–1989). Showcasing mainly fishery and shipbuilding artefacts, the museum even displays a wooden ship that was restored based on drawings of a sengokubune (wooden freight ship), all the way from 1858!
5. You can enjoy Japanese Onsen (hot spring bath) with a stunning view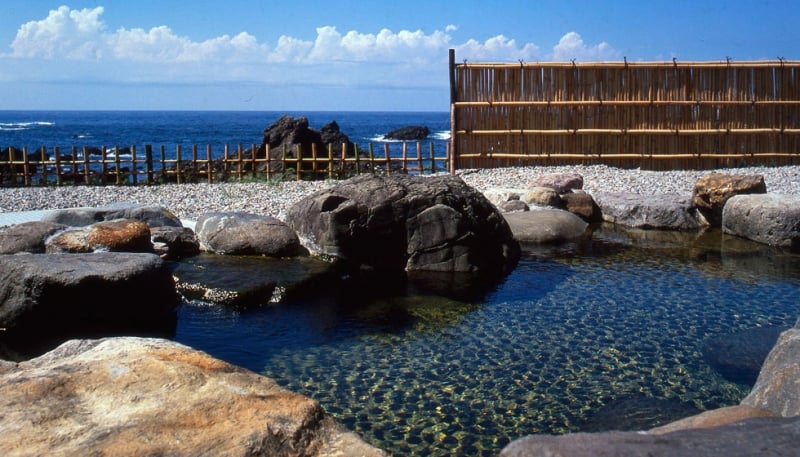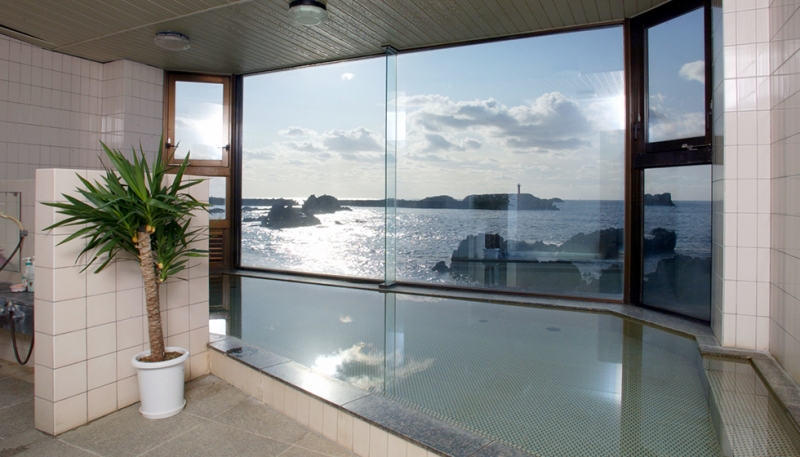 Whether it's an indoor or outdoor onsen (hot spring bath), the onsen experience is definitely a must when visiting Japan. One of the best things about Sado Island is that visitors will be able to find public bath houses like Kurtherme Sado as well as lodgings with onsen baths easily. All that's left to do is to sit back, rejuvenate and enjoy stunning views as you soak in the bubbling spring waters!
6. Jogahana Beach is simply a slice of paradise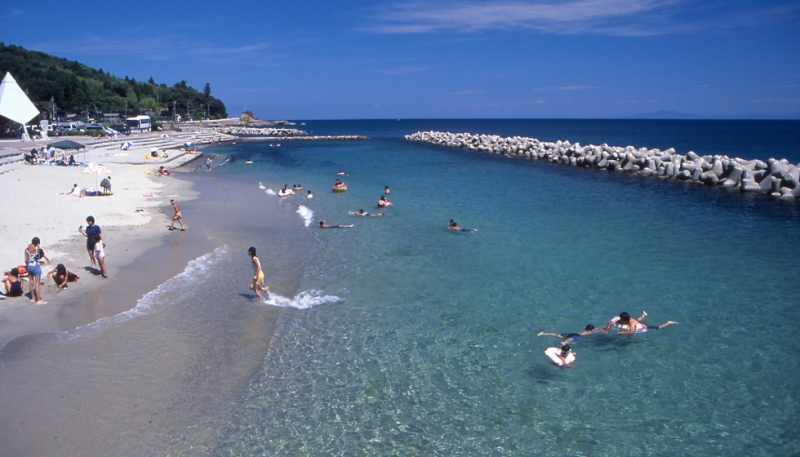 What's an island vacation without spending time at the beach? Sado's beaches certainly do not disappoint. Just imagine clean, pristine powder white shores meeting crystal clear waters of azure blue… How's that for a slice of picture-perfect paradise? Spend the afternoon frolicking in the gentle waves or set yourself up under one of the trees and dig into some bento boxes for a picnic lunch with a dazzling view.
7. The view from Mt. Donden is like a scene from "The Sound of Music" come to life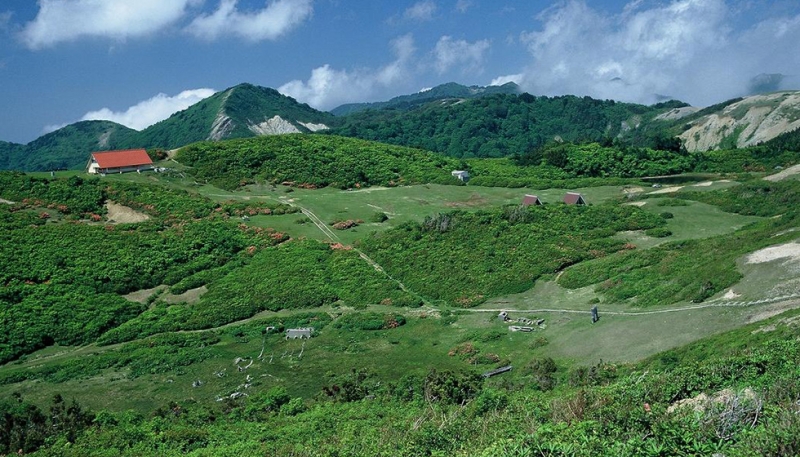 The hills (or in this case, mountains) are definitely alive here at the highlands of Mt. Donden! Indulge in deep breaths of fresh, crisp mountain air as you trek up the gentle inclinations to where a spectacular view awaits. With plenty of pretty alpine wildflowers and plants to marvel at along the way, you won't even realise when you've reached the summit.
Your reward at the peak? Breathtaking views all around where you'll see endless greenery and other lofty mountain peaks shrouded in misty clouds! What could be more amazing?
8. Sado's Onogame provides one of the best scenic views you will ever lay eyes on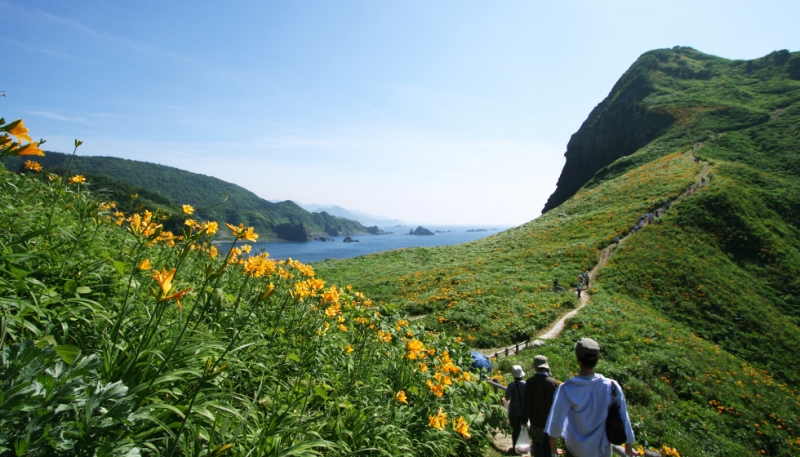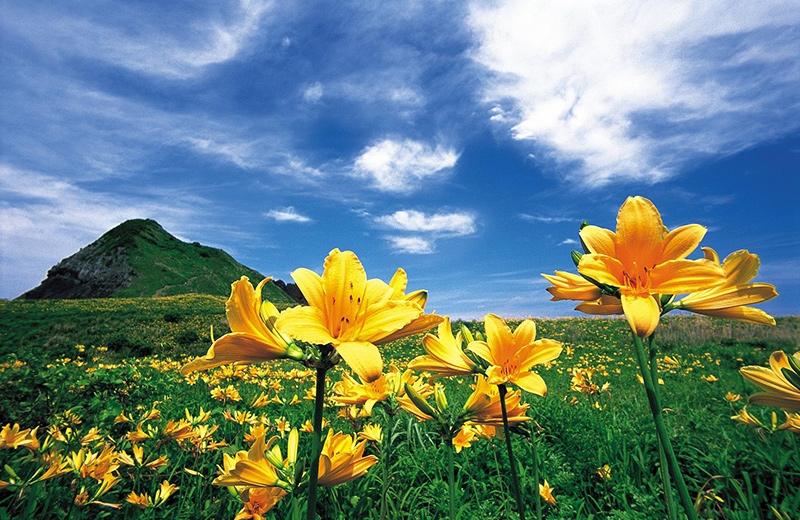 Onogame is a giant rock that's located at the northern tip of Sado, which visitors scale up for unparalleled views of the coast and its surrounds. At 167 metres high, Onogame also towers over grassy fields dotted abundantly with dainty yellow amur daylilies. For a sight that will forever be etched in your heart and memory, visit during late May to early June in order to catch the glorious sight of over a million flowers in full bloom!
9. The Island produces a plethora of delicious seasonal fruit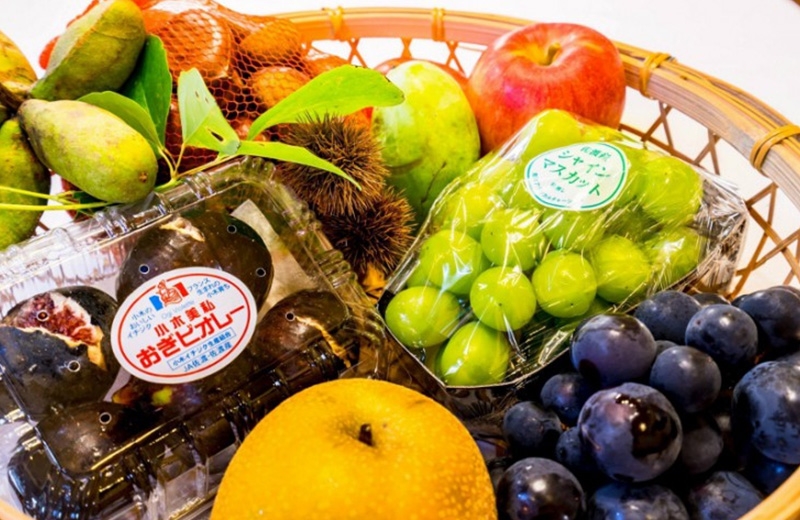 Sado Island prides itself on producing some of the rarest and tastiest varieties of fruit in the world. Ranging from tender, sweet and seedless Okesakagi (Okesa persimmons) to Le Lectier, a rare pear of the French variety, visitors will surely be blown away by the assortment of fruits offered here. There are even rare Voilette de Sollies figs which are commonly known as "rare black diamond" due to its exclusivity! Other delicious fruits available depending on season include Japanese grapes and satsuma oranges.
10. And lastly… you get to indulge in sumptuous Sado delicacies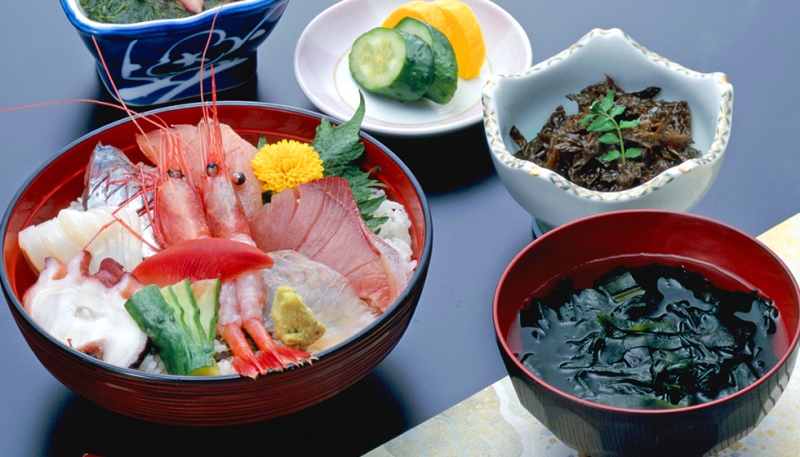 Since Sado Island is in the Sea of Japan, visitors can expect only the freshest catch when dining at the local restaurants and eateries. From famous red pepper shrimp caught off the coasts of Niigata to red snow crab that's famed for its sweet and firm flesh, Sado Island is truly a seafood lover's paradise!
Tuck into an assortment of seafood prepared in different ways – over sashimi and sushi or as accompaniments to rice bowls and fresh seaweed soups for an unforgettable gourmet meal!
Another dish that simply cannot be missed is the Sado Ten-nen Burikatsu-don which is a rice bowl served with a cutlet of yellowtail fish. This local dish can be said to represent Sado Island as the ingredients are all locally produced and sourced – from the fish to the rice as well as the breadcrumb coating and sauce. How delicious does that sound?
There you go, ten reasons why you should swap out those city lights for a retreat into nature that Sado Island has to offer. From showcasing the best landscapes to historical and cultural attractions, Sado Island does not provide just a mere disconnect from the hustle and bustle but offers a sanctuary that will truly nourish and refresh one's body, mind and soul.
Images are courtesy of Sado Island Tourism.