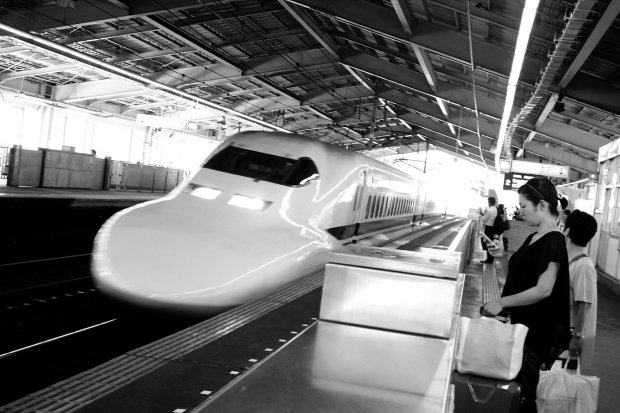 I love going Japan and in the recent years, the airfares to Japan have been made even more affordable compared to say 10-15 years back when an air ticket to Japan easily costs at least SGD 800 – 1000. Thanks to the competition from the budget airlines and a growing low-cost airline competition in the Far East, one could find airfares going as low as SGD 300 during insane promotions by airlines such as Scoot but often, it averages out to the SGD 600-900 range by full-fledged carriers like Cathay Pacific, Singapore Airlines and Malaysian Airlines (if you still give them a chance? I flew with them on my last trip btw.)
Also read: Japan's Bullet Trains Now Feature Foot Baths, Tatami Mats
While Japan might not be the cheapest of destination compared to Taiwan, Thailand, South Korea and Indonesia, it is not as scary as one would foresee unless you are planning to do a lot of shopping. The most important thing about planning a trip to Japan is having a focus region. What will send your budget in the red in Japan is the transportation where a single trip between Kanazawa and Kyoto could easily set you back at JPY 6380 (approx. SGD 71) if you are planning to travel on a budget.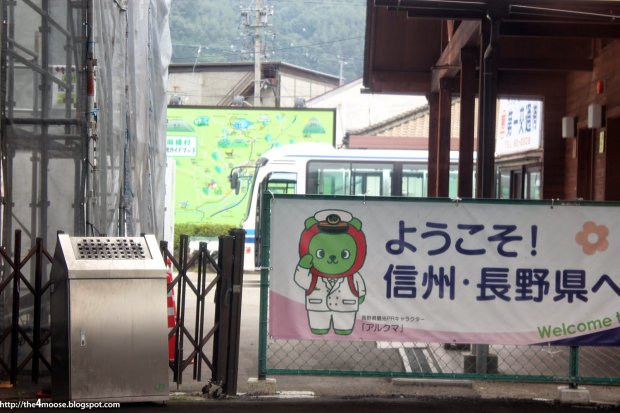 The budget concerns
Then you might hear, why not get a rail pass? It covers everything right? Yes, but only for JR lines etc and not for certain Shinkansen trains or private railway lines like the trains to Kurama in Kyoto or the buses to Shirakawa-go in Takayama. What is a pity from the purchase of the powerful Japan Rail Pass is the misuse of it that could have saved you quite a bit of money.
More often than not, I have seen friends getting the railpass which costs about SGD 360-570 and expend 4 out of 7 days of the Rail Pass for intra-city travel within Kyoto, Osaka or Tokyo which is not maximizing the value of the rail pass. You could have gone for a regional Kansai West Pass or Kanto Pass and supplement with a Willer Express Bus in between Tokyo and Kyoto yet spending less than a railpass.
Also Read: How Much Do You Really Need For Japan?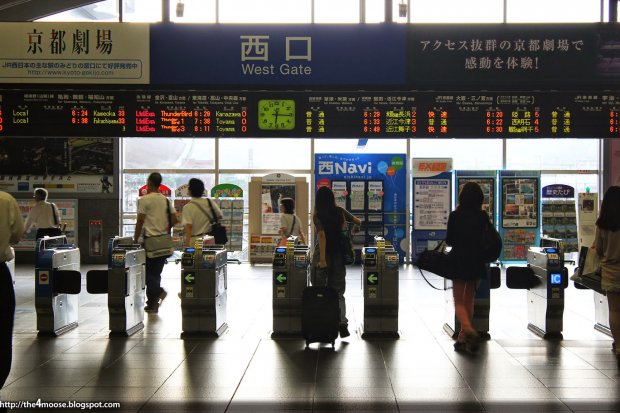 Japan Rail Pass | Japan-wide travel not city-wide travel
The Japan Rail Pass limits you to a 7 to 14 consecutive days of travel which mean that once you use it in say Tokyo, it starts counting. Unless you are using Tokyo as a base to go as far as Sendai, Hiroshima, Kyoto, Nagano almost everyday from Tokyo, it is a waste of the railpass and your own time, taking into account the 2-4 hours spent travelling to and fro. The rail pass is essentially meant for Japan-wide travel on their Shinkansen and Limited Express Lines that go all the way from Kyushu to Hokkaido.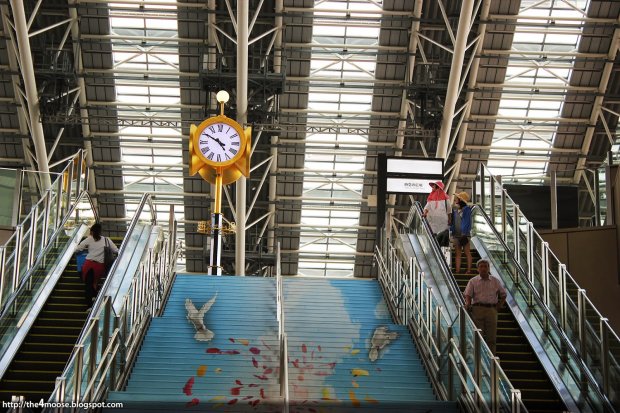 Consecutive days | The big squeeze
That becomes another problem. It meant that within 7 – 14 days, you must cover these cities along say from Tokyo – Hakata on Kyushu, if you break it down. It is about 2 or 1 night in these cities which would mean you have barely seen most of these cities which have sights beyond the city centre such as hot springs, nature reserves and mountains. All of which takes about 1-2 days if you plan to stay there, like Kinosaki Onsen, Shin-Hotaka or Shirakawa-go.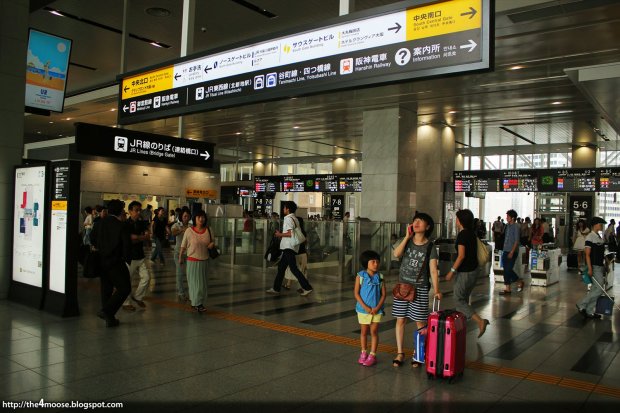 Japan Rail Pass 101 | Focus!
Focus on what you will really like to see and explore in Japan first before going straight for the Rail Pass, if you are planning to just visit Kansai region which comprises of Kyoto, Nara, Osaka, Kobe and the charming towns in between like Arashiyama, Uji, Ibaraki (for Tadao Ando's Church of Light!) then a Japan Rail Pass is an overkill.
However if you plan to visit Kyoto for 4-5 days (which I think it's the minimum number of days for this city) or just the region around Kyoto/ Osaka, followed by a visit to Tokyo, then a Japan Rail Pass will be of value. ONLY IF you are going to do a couple of stops before expending the rail pass upon reaching Tokyo. While the travel guides would tell you that you have saved a bit of money from doing a to-and-fro trip between Kyoto and Tokyo, in my opinion, it is the least wise way along with intra-city travel as it is meant to encourage travellers to explore Japan rather than commute.
Hence, you should stay using your railpass only after leaving your focus region, say Kyoto and surrounding then stopping by cities like Nagoya, Matsumoto, Shizuoka, Karuizawa or Nagano along the way to maximize the value of your rail pass, and perhaps keeping a couple of days for the train to Narita or a day trip to Sendai.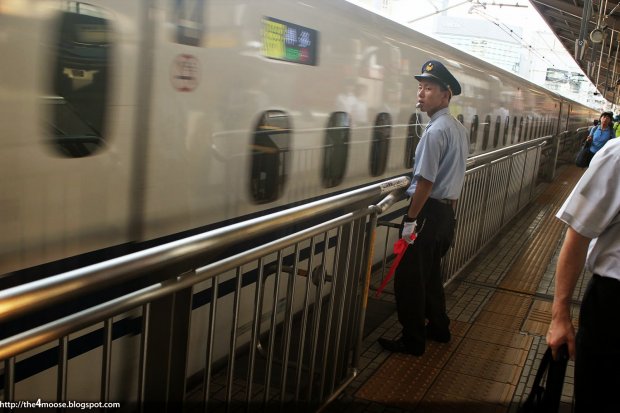 Japan Rail Pass 101 | Find alternatives
Once you decide where your focus region is, check out the alternatives and decide if you are going to explore other parts of Japan after visiting the focus region. If your aim is to just cover Tokyo, Nikko, Yokohama in Kanto or Kyoto, Nara, Osaka in Kansai, then a railpass is unnecessary.
Check out the JR West Kansai Rail Pass (JPY 2170 – 6170 / SGD 24 – 69) instead which covers the Haruka Limited Express ride from Osaka Kansai International Airport (KIX) to Kyoto and parts of Osaka's downtown. While it does not cover the Shinkansen lines, (they don't serve the lines to Nara or Wakayama anyway), they cover the JR lines to Nara, Uji, Wakayama etc.
For a broader coverage if you plan to visit and stay in Okayama and Kinosaki Onsen, you can consider the JR West Kansai WIDE Pass (JPY 7200 / SGD 80 ) instead, both passes cost less than JPY 10,000 (approx. SGD 112) with 1-4 days of consecutive travel compared to the whopping JPY 29,110 (approx. SGD 326) for a 7 day Japan Rail Pass.
You can find an overview of the railpasses offered around Japan via Japan-guide.com.
Ready to get your Japan Rail Pass? Check out the various passes available here and see what fits your itinerary best!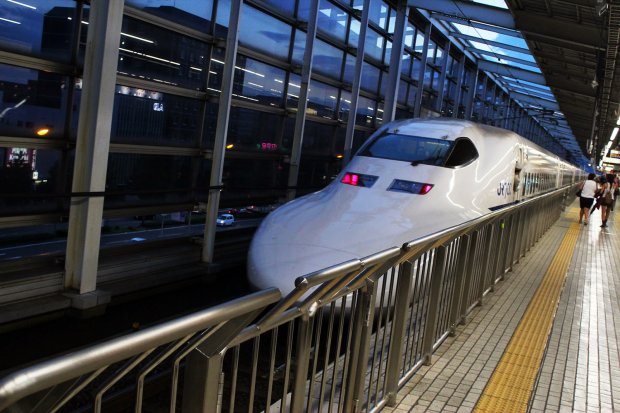 Japan Rail Pass 101 | Know its power
There is a reason why I said Japan Rail Pass is very powerful. Firstly, it's exclusive to foreign travellers (subjected to certain conditions) and unlike the European counterpart, seat reservations are free and this is the best part of the rail pass. You can make seat reservations on the Limited Express and Shinkansen trains, and this will save you the need to compete for seats at the Non-Reserved Section. Trust me, it can get rather competitive, people actually queue for trains 30-40 minutes beforehand to grab a seat.
During the peak of seasons, this is a godsend but try to make the reservation in advance and grab a train timetable to find your preferred trains and book your reservation with the station staff where you can indicate whether you want a window or aisle seat. You could also do it on the day itself but during peak seasons, certain trains are easily fully booked, one such train is the Limited Express (Wide View) Shinano connecting Matsumoto and Nagoya.
Also read: Bizarre Vending Machines in Japan – the Ayes and the Nays
Japan Rail Pass 101 | Not every Shinkansen
While the railpass is valid on most JR Railway lines, take note that it is not valid on the Nozomi (のぞみ) and Mizuho (みずほ) Shinkansen which tends to be more frequent. Take note of the hiragana characters.
Instead, the JR Rail Pass is valid on these Shinkansen lines (as of June 2014):
Hikari (ひかり), Tokkaido (or Hakata-Tokyo)
Kodama (こだま), Tokkaido
Toki (とき), Joetsu
Tanigawa (たにがわ), Joetsu
Tsubame (つばめ) , Kyushu
Sakura (さくら), Kyushu
Asama (あさま), Nagano
Komachi (こまち), Akita
Hayabusa (はやぶさ), Akita
Hayate (はやて), Tohoku
Nasuno (なすの), Tohoku
Yamabiko (やまびこ ), Yamagata
Tsubasa (つばさ), Yamagata
This list of train services will change as time goes.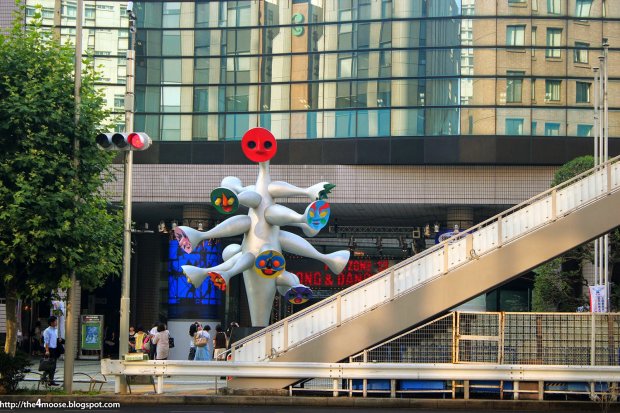 Japan Rail Pass 101 | Is train the best option?
Deciding to travel via rail has its setbacks, you have to make do with its timetable and that adds rigidity to the itinerary. Furthermore, while train has been one of the best ways to get around Japan, it might not be the best of option for certain places like Hida Takayama where some of the villages can only be reached by car or bus.
Also read: 10 Weird and Wacky Things to Do in Japan
Another popular destination is Hokkaido where driving rather than rail is the preferred option if you are travelling as a group with at least 2 licensed drivers. Once again, this boils down to where you want to go.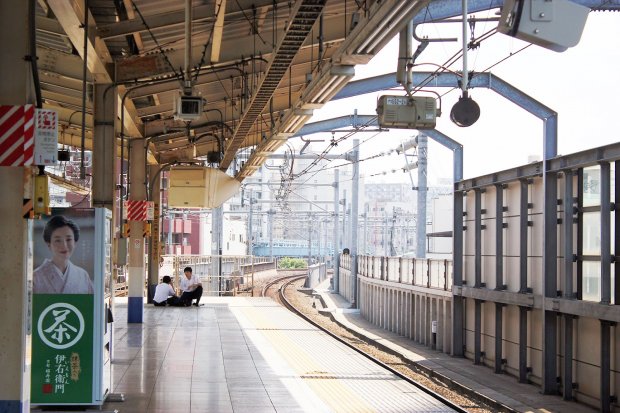 Japan Rail Pass 101 | It starts with the point of entry
Go even further back, when using the railpass, I do not recommend doing a U-turn in your itinerary. This meant that you have to consider your point of entry into Japan. If your aim is to explore Central Japan, you could consider entering via Osaka Kansai International Airport (KIX) then exiting via Nagoya's Chubu International Airport (NGO).
While the cheapest airfares might be return-tickets to the same point, consider the time spent to do a U turn back to Narita if you are visiting Osaka from Tokyo, you could have saved not only time but cover more ground if you exit via Osaka Kansai International Airport.
Therefore, when booking your air tickets don't jump on to the Singapore – Tokyo Narita Airfares straight away, do factor in the time and cost. Narita International Airport is about an hour away from Tokyo city unlike Haneda International Airport. The budget airline Scoot operates in and out via Narita International Airport and Japanese carriers tend to transit at Tokyo Narita or Haneda before heading to Hokkaido or Osaka for the cheaper fares.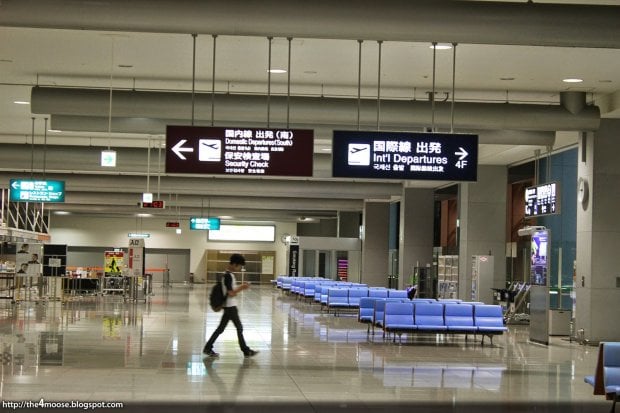 Key points
If exploring within a region or city. Look for alternatives. The railpass is a pricey overkill.
If just travelling between Osaka – Tokyo, consider overnight bus like Willer Express or discount rail tickets. Japanese buses such as Willer Express can be very comfortable; it even has seats that resemble a business class seat on a long haul aircraft.
Use the Japan Rail Pass for exploring Japan not commuting.
Supplement your Japan Rail Pass with regional passes to efficiently travel around Japan.
Use your railpass to book free seat reservations to escape the crowd.
Grab a train timetable or use Hyperdia to plan your rail journeys which gives you not only the timings but also the pricing for each
segments to do the math on whether a railpass is a good investment.
Consider your point of entry and exit, minimize on U-turns
Japan Rail Pass cannot be purchased in Japan!
You can also refer to TheRoadForks' post who did the mats in the savings for a Japan Railpass, do take note that the itineraries in TheRoadForks covers a north to south route for Japan, which is how a railpass is supposed to be used in order to use it efficiently! Their ending statement sums it up very nicely "a great deal for those travelling in a limited time frame in Japan if you move at a moderate pace and/or visit destinations in different parts of the country".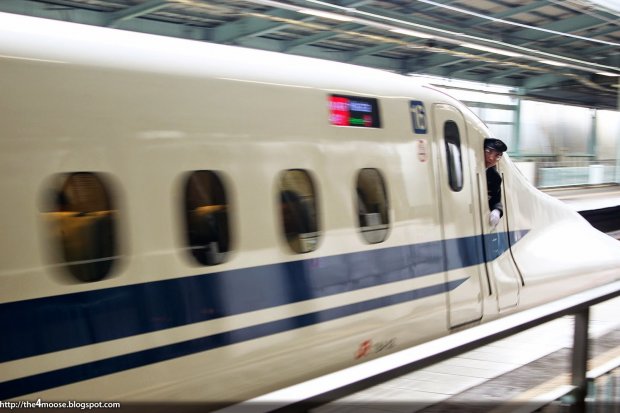 Last but not least, take note that Japan is a huge country and rather diverse between the regions, keep an open mind while you explore Japan and you will find many rewarding surprises. The rail pass offers great flexibility but be aware of its constraints on the itinerary which affects pace and the depth of travel. If not used wisely, it could be a waste of money better spent on sampling new food or making a fruitful day trip to a village out of town.
Many times, one is eager to hop around the whole of Japan with the rail pass, going through cities within flash, and barely seeing Japan. In my personal opinion to really enjoy Japan, focus on a certain region and explore it at a leisurely pace. Not only would it save you money, it would also allow you to better appreciate the country itself.
For more information, refer to:
Don't forget to keep these travel tips in mind when visiting Japan.
Contributed by Pok Pok and Away.