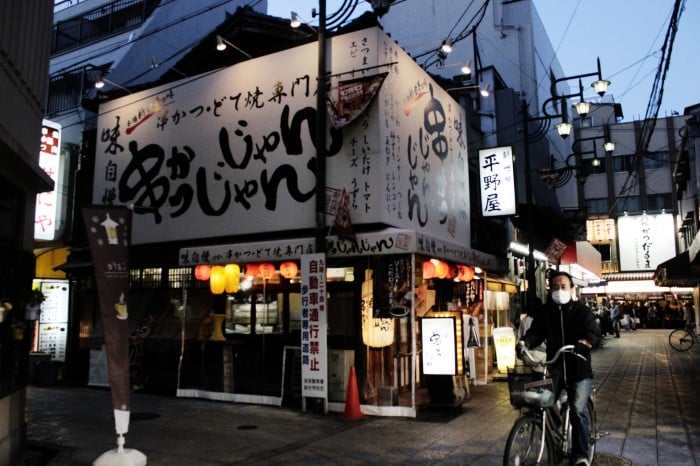 As we all know, Japan could be a pretty expensive country to travel, with all of its gastronomical foods to try, picturesque cities to visit, and noteworthy souvenirs to take home to your friends and families. If you're not careful, your little spendings on souvenirs, food and transportation can quickly add up to a lot. But there are ways to budget your finances while you're in Japan.
The catch? Do it like the locals do. Here are five guaranteed ways to soften the punch to your trip costs.
1. Take highway and overnight buses
If you're visiting Japan, a huge sum of your budget will probably go to your transportation costs, especially if you're travelling to Japan's different cities and prefectures. Most tourists would turn to Japan's speed bullet train, or the shinkansen, simply because it's known for its speed and efficiency. However, a one-way trip could easily set you back by about SG$100–200, depending on the distance.

A much cheaper alternative, which is also my go-to option every time I visit Japan, would be the highway buses. These highway buses will take you from city to city at a far cheaper price than Japan's bullet trains.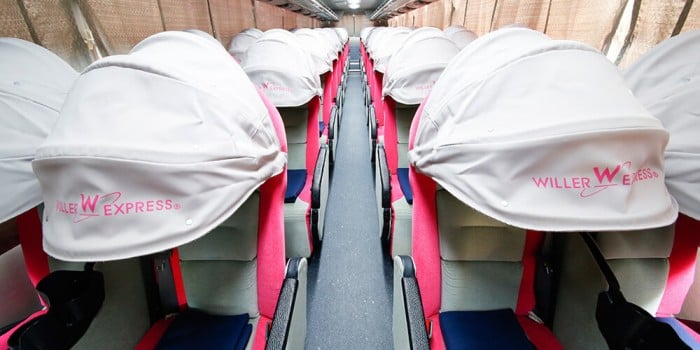 Image credit: WillerExpress

During my Japan trips, I have been using WillerExpress to plan my inter-city travels as they have a wide variety of buses with multiple stopovers to choose from. They offer cheap economy seats to luxurious ones with your own entertainment system. I got their economy seat for a trip from Tokyo to Nara at only SG$33, and even at this price, the seats were comfortable, with an overhead hood to cover my face while I was sleeping. The buses may take a few hours longer to arrive than the shinkansen, though. To make the most of your time, you can take the earlier buses (they start running at about 7am).

Another alternative is the overnight buses. While they might cost a little more than the day buses (about SG$80–100 per person), you're travelling while you sleep, so that's time and your accommodation saved! My overnight bus from Kyoto to Tokyo offered me luggage space and a comfortable reclining seat with a hood. The journey took about seven hours, and I arrived at my destination at 7.30am. The cost? SG$89! That is still cheaper than the shinkansen, and I didn't have to pay for a night at a hotel!

Note: Be on time for your buses as they stick to a strict schedule, and depart punctually at the indicated time.
2. Sleep in manga and internet cafes
The next budget killer, as we all know, would be the accommodation. Whether you're staying at a capsule hotel or the cheapest Airbnb, these choices could still easily cost you about SG$50/night.
Here's where manga and internet cafes might just be your saving grace.

Manga cafes in Japan are known to be 24-hour cafes that offer each guest an individual PC station inside a cubicle, with unlimited internet access and an extensive manga library. Some of these cafes even provide charging stations, showers, food vending machines and free-flow drinks.

While it is not known to most, manga cafes have become an increasingly popular option for budget travellers and also salarymen who missed their last train home and need a place to stay overnight.

You can easily get yourself a cubicle with a reclining seat or a sleeping pod at about SG$20 per night! That's even cheaper than your capsule hotels, plus you get unlimited internet and lots of manga for entertainment.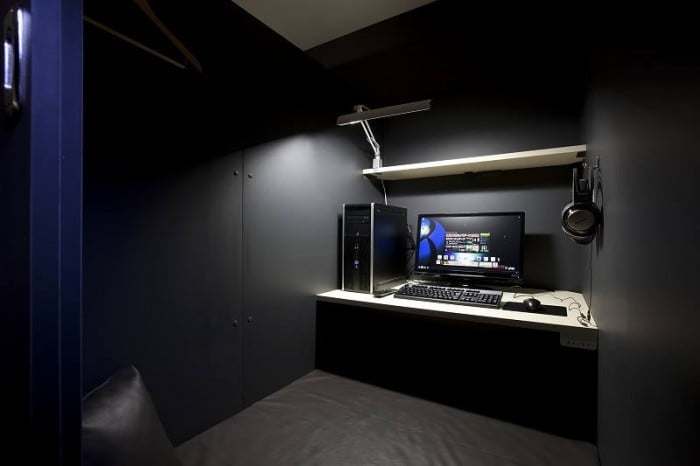 Image credit: Gran Cyber Café [email protected]

While the media may have portrayed these manga cafes to be somewhat seedy or shady, you will be surprised at how comfortable and clean the spaces are.

My misconception of manga cafes was corrected when my travel companion and I missed our overnight bus in Tokyo. At 1am, we were stranded at Shinjuku bus terminal with no place to rest or charge our phones, and we were not willing to pay SG$100 for a night at a hotel. Luckily for us, we found Gran Cyber Café [email protected].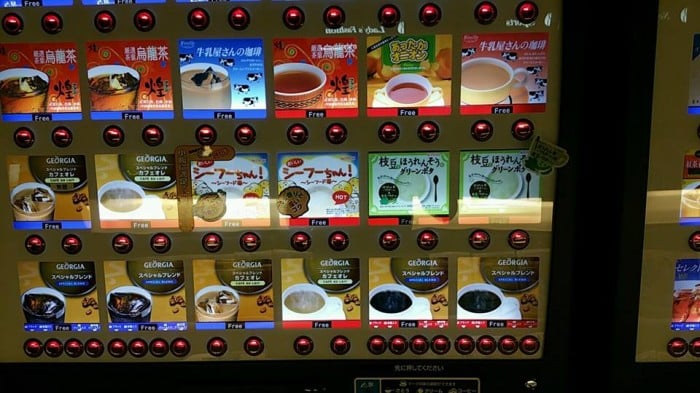 Image credit: GCC Shinjuku

They not only offered a very comfortable sleeping cubicle, internet and manga, they also provided luggage storage, shower facilities and free-flow drinks at no extra cost! We paid about SG$15 per person for a five-hour package!

We spent our six hours warming up our cold hands with cups of hot chocolate and corn soup (that comes free-flow) while charging up our electronic devices and getting some shut-eye. Even though we didn't touch their manga library, they had other magazines that kept us occupied.
If a supper pang hits you, [email protected] also has a fast food vending machine that dispenses warm fries, nuggets and other varieties at prices like 400 yen.
3. Buy souvenirs from 100 yen stores & local shophouses
While you're holidaying in Japan, your friends, colleagues or relatives are definitely going to bug you to get some souvenirs for them. Even if they didn't, you might feel obliged to do so while you're on your travels.
These souvenirs could amount up to hundreds if you're buying them from stores that intend to lure tourists like you. However, if you're looking to pocket cute or even yummy souvenirs at cheap, 100 yen stores and MEGA stores are going to be your favourite shopping stops.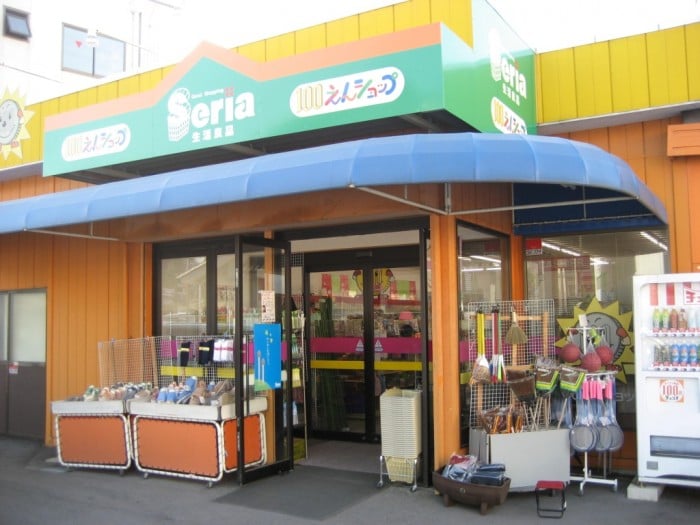 Image credit: Jonathan Baker

There are many 100 yen stores around Japan, and they sell almost everything, from cute journals to noteworthy sweets and fine pottery. Your giftee won't even be able to tell it costs just 100 yen!

If you're looking to get some necessities that you left back at home, MEGA stores also sell everything from slippers to earpieces and T-shirts at inexpensive prices. These MEGA stores also often stock up on interesting tidbits, such as limited edition Kit-Kats or Calbee chips of uncommon flavours, and at a lower price than what you can find at their branded stores.

Alternatively, many local snacks and other goodies can be bought from the local shophouses along discreet alleyways. They are usually hidden from the busy streets, but if you went off the beaten path, you'd be amazed at what many of these small local businesses have under the roofs! More often than not, they sell the same things as what you see on the busy shopping streets, but at a much cheaper price.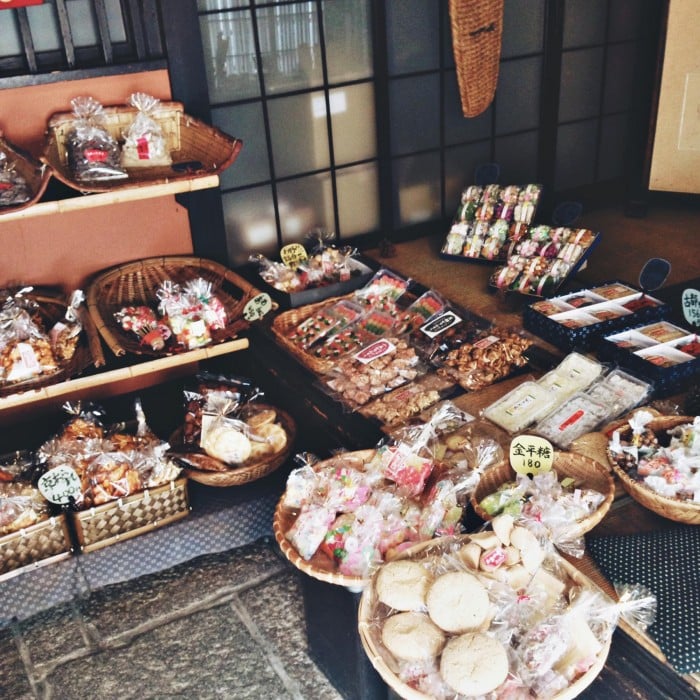 A Kyoto sweets store selling candies cheaper than what we found at the Nishiki Market
4. Look out for marked-down food prices
As many of you may know, Japan is known for their extensive range of foodstuff available for takeout at their convenience and department stores – from bentos to tempuras and even sets of pasta. And all these foods are always prepared fresh every morning. Prices start from as low as 300 yen, and they're often worth every single yen you spend.
While Japan is all about their delectable cuisine and fresh sashimi platters, dining on these foods every meal might take up a whole lot of your budget. So the days you decide to cut a little on your budget, try these stores.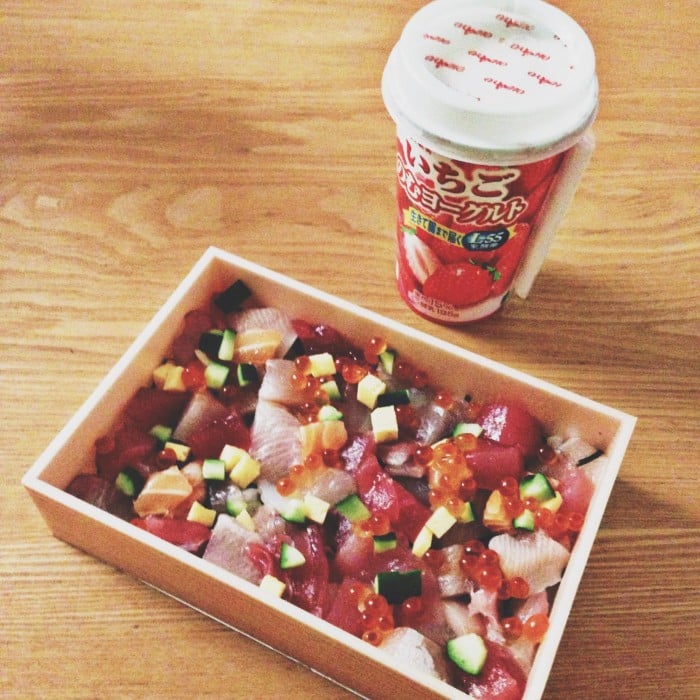 At about 8–9pm, many department stores will also mark down the prices for the items in their takeout section. It's something like an end-of-day sale. Some chirashi don for supper doesn't sound too bad.
5. Talk to the locals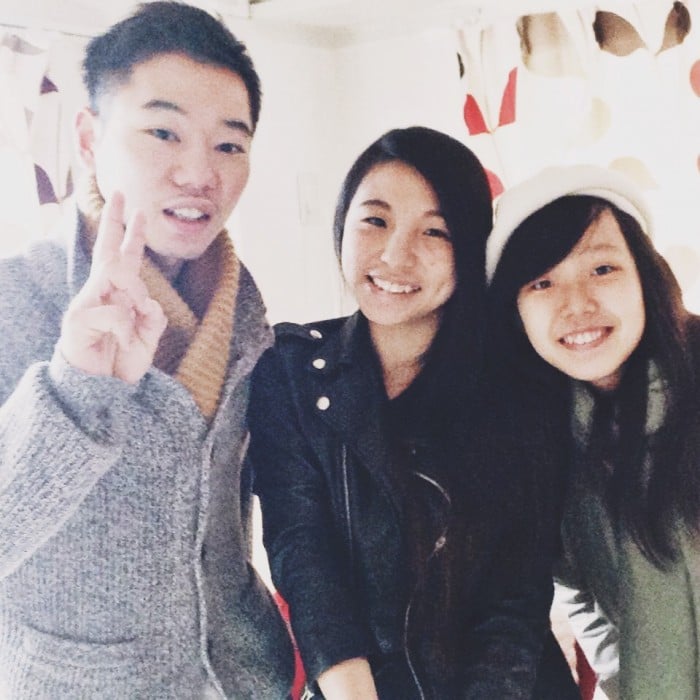 Our Airbnb host who recommended us some notable 100 yen sushi stores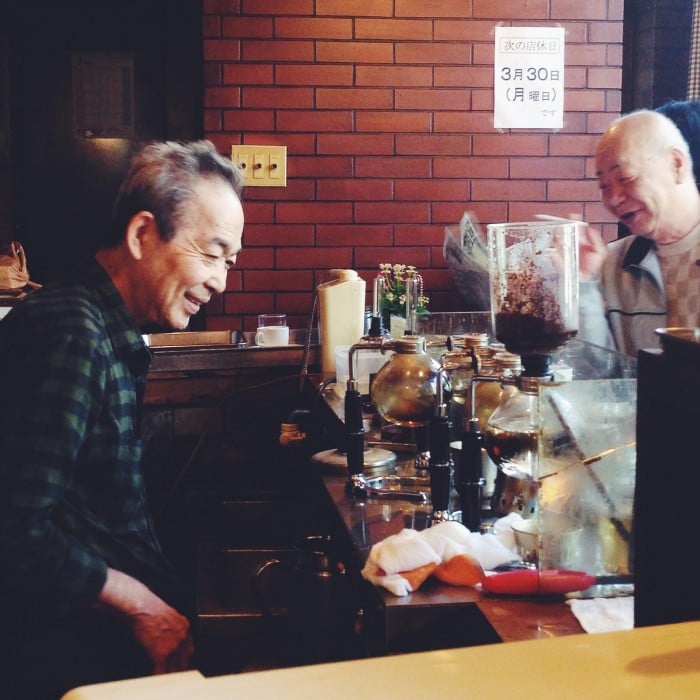 What better way to find out about the best deals than from the people who reside in the country themselves? While this pointer might seem like a no-brainer to most, not many tourists will do so because of the evident language barrier.

So pick up some basic Japanese phrases, or download a translator app to help you with your conversational Japanese. Google Translate isn't the most accurate, but it works.

Most of the times, my travel companion and I found the best inexpensive eateries from our Japanese hosts (Airbnb), and these places are not even listed on Tripadvisor! Not in English anyway.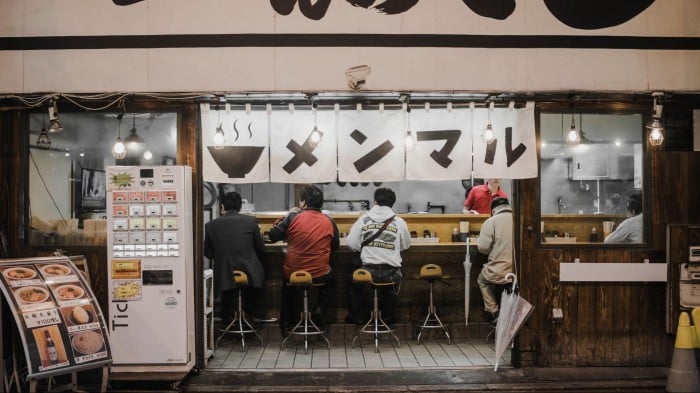 It is also the case that the eateries without English-speaking staff or an English menu tend to serve some of best local flavours at inexpensive prices. So wander off from the shopping malls and try the street stores. You won't know exactly what you're ordering, but consider it a tasty surprise.
Also read: Why It Makes Sense to Use Airbnb in Japan

I managed to cut down my expenses to SG$45 per day, even with shopping and sushi rounds. Aside from the few days when I spent a little more on traditional tatami mat rooms for the experience, I spent my other nights in shared Airbnb apartments, business hotels and manga cafes. And of course, having some of my dinners at convenience stores.
If you have a tight budget, the key to enjoying your Japan trip is to cut corners where you can. You don't have to forsake the wholesome experiences and delectable cuisine that Japan has to offer!