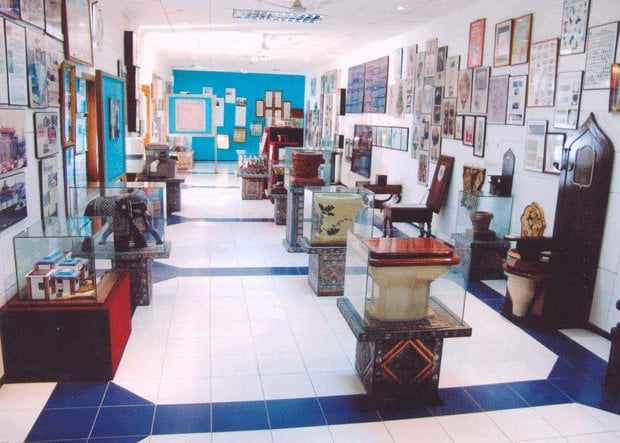 After eating in a toilet-themed restaurant, why not immerse in the history and evolution of toilets? Sublabh International Museum of Toilets in New Delhi, India covered everything for you from King Louis XIV's personal throne to the modern day toilets, bidets and water closets.
Considered one of the weirdest museums in the world, this toilet museum was built to educate people about the development of toilets and the sanitation that comes along with it. One of its main objectives is to help sanitation experts learn from the past and solve problems in the sanitation sector. I'm sure you will never look at toilets the same again after visiting this one-of-a-kind museum.
Watch this and learn some of the museum's special features.
28.597251, 77.080766,Sulabh International Museum Of Toilets, Sulabh Bhawan, Palam Dabri Rd, Mahavir Enclave I, Mahavir Enclave, New Delhi, Delhi 110046, India
Your trip to India wouldn't be complete without visiting this toilet museum.
Image credits: falafil.com.br