Jeju Island is known for its breathtaking scenery and is full of natural wonders. Did you also know that this island is also home to a variety of quirky, unique museums? Here are eight museums or exhibitions that you should add to your Jeju Island itinerary the next time you visit!
1. Chocolate Museum (Chocolate Land)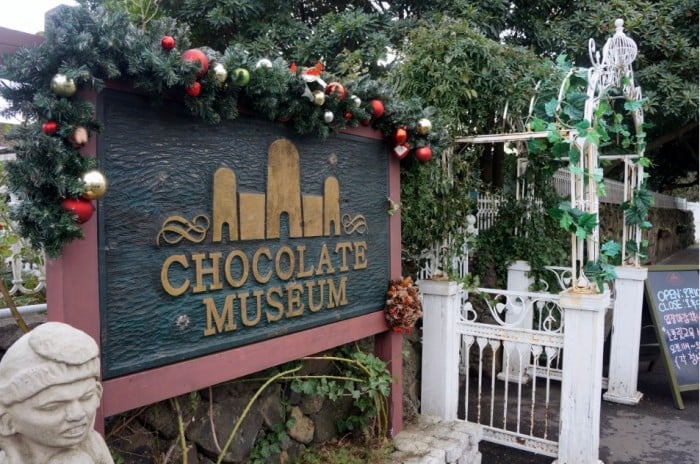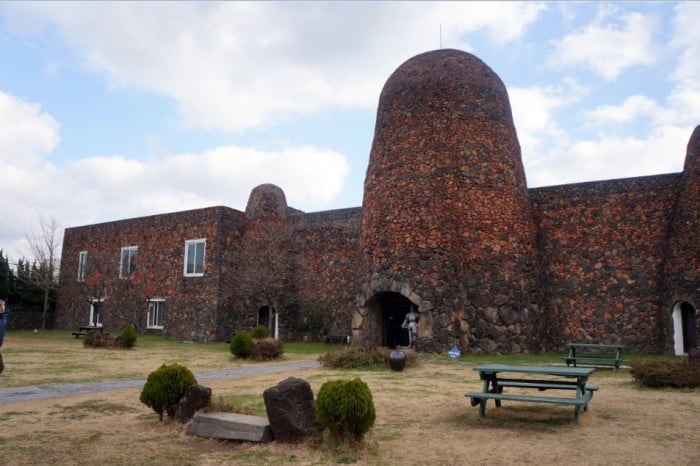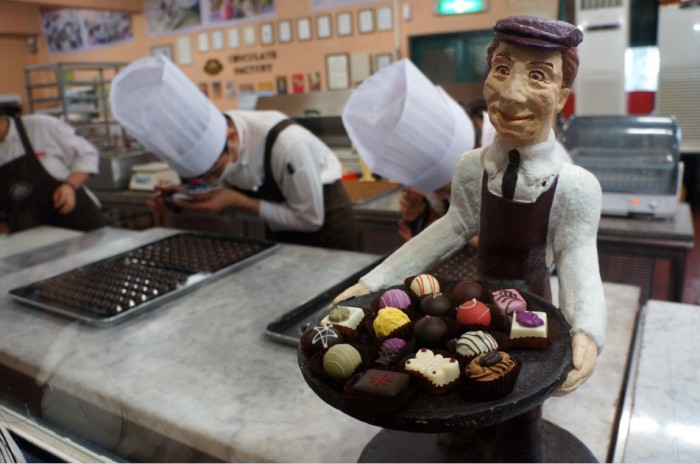 Jeju's Chocolate Land is the second largest chocolate museum in the world, after the Chocolate Museum in Cologne, Germany. The museum is built in volcanic scoria that allows it to blend perfectly with the island's natural landscape. If you're a fan of chocolate, come here to find out about the history of cacao, how chocolate is made, and of course, get a taste of sweet goodness before you leave!
Address: 144, Iljuseo-ro3000beon-gil, Daejeong-eup, Seogwipo-si, Jeju-do
Admission: Adults 6,000 won / Children 4,000 won
Opening hours: 10am to 6pm (5pm in the winter, 7pm in the summer!)
2. Gimnyeong Maze Park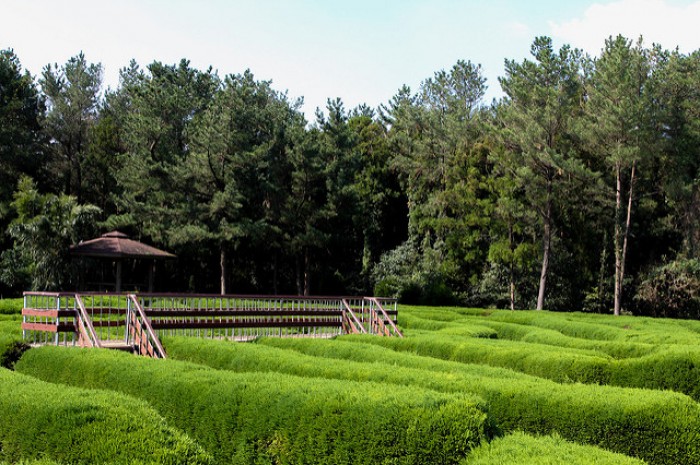 Image credit: Whyyan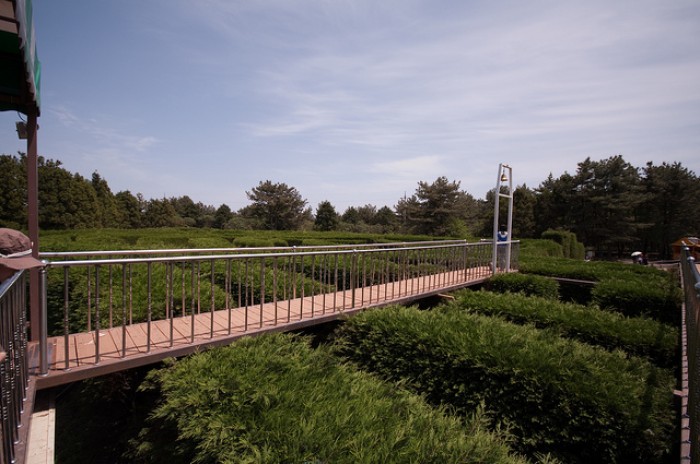 Image credit: Mr Laser
Located within walking distance of the Manjanggul Cave and Gimnyeongsagul Cave, this maze park makes you feel like a child again! If you're afraid of getting lost, don't worry because they have maps provided to help you navigate the maze. Apparently, you only need five minutes to complete it if you know your way. The park also features three skywalks that overlook the entire maze park, which are great photo spots. Needless to say, it's a pretty unique experience at Gimnyeong Maze Park!
Address: 122, Manjanggul-gil, Gujwa-eup, Jeju-si, Jeju-do
Admission: Adults 3,300 won; Youths 2,200 won; Children 1,100 won
Opening hours: 8.30am to 6.30pm
3. Hello Kitty Island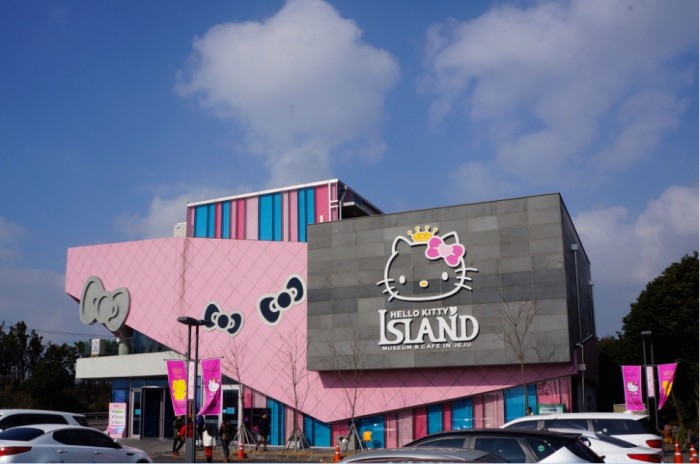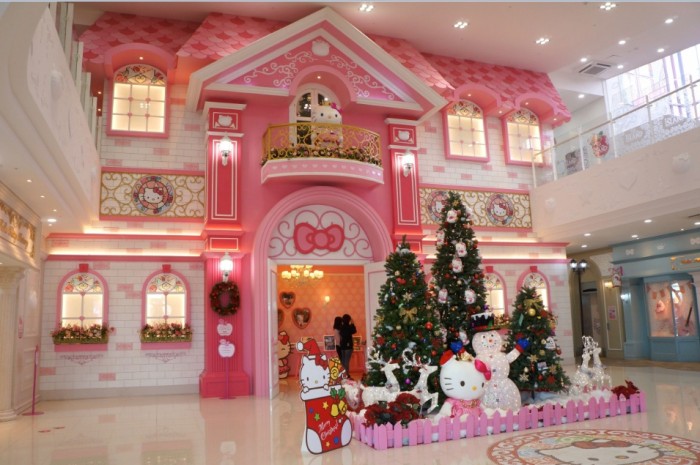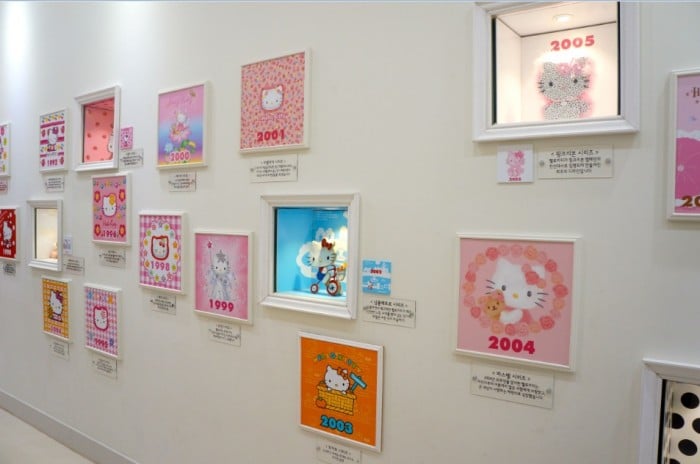 Don't be fooled by its name, because Hello Kitty Island is actually an exhibition building themed around the iconic Japanese character! Hello Kitty fans would be glad to know that there is a themed café and a gift shop with a wide offering. The variety of exhibits features Hello Kitty and her family (yes she has a family!) in different halls: Kitty History Hall, Art Education Hall, World Gallery Hall and more. Here's a challenge: just TRY not to squeal at each exhibit you come across.
Address: 340, Hanchang-ro, Andeok-myeon, Seogwipo-si, Jeju-do
Admission: Adults 12,000 won; Youths 11,000 won; Children 9,000 won
Opening hours: 9am to 8pm (closes at 6pm during winter)
Also read: Asia's Weirdest Museums that Are Totally Worth a Visit
4. Jeju Glass Castle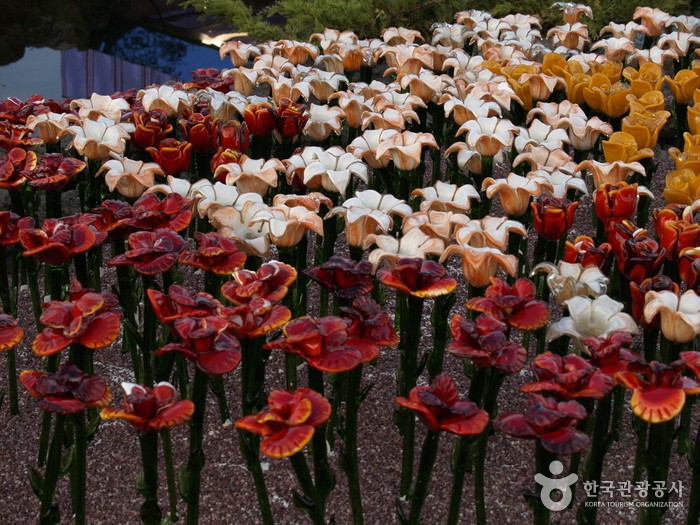 Image credit: Korea Tourism Organization
It might seem out of the blue, but Jeju does have a glass castle in the form of a glass art theme park! The Jeju Glass Castle is home to the world's first all-glass labyrinth, the world's largest glass ball and glass diamond, as well as other models within the exhibition hall – all made out of glass! Prepare to be in awe as you explore this themed museum. You can even try creating your own glass art by picking up skills like glassblowing and glass painting!
Address: 462, Nokchabunjae-ro, Hangyeong-myeon, Jeju-si, Jeju-do
Admission: Adult 11,000 won; Teenagers 9,000 won; Children 8,000 won (Seniors and people with disabilities get concession rates!)
Opening hours: 9am to 7pm
5. Jeju Love Land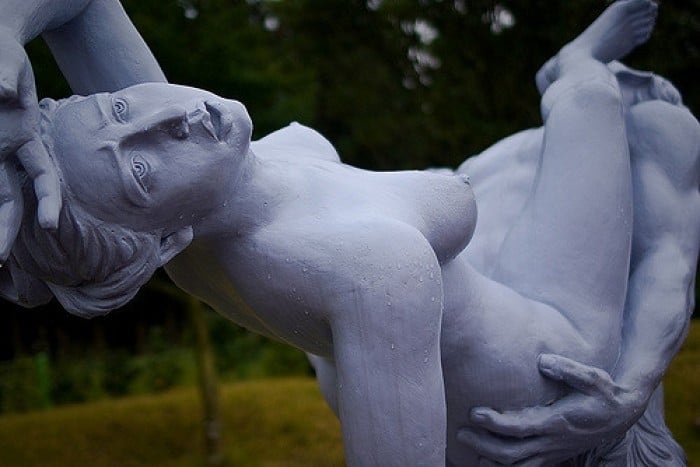 Image credit: Michael Sotnikov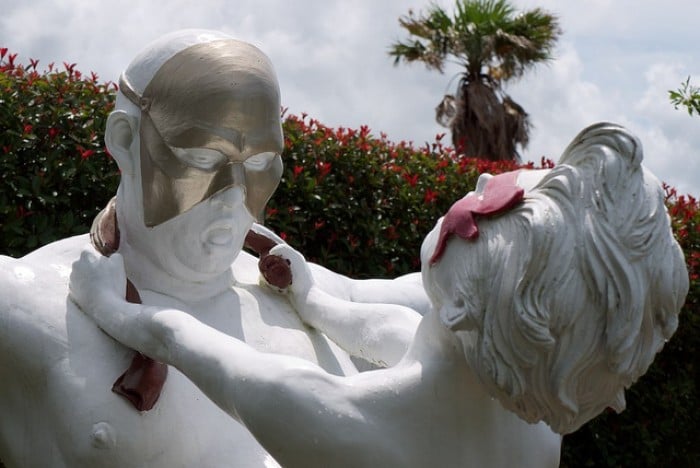 Image credit: Dave Miller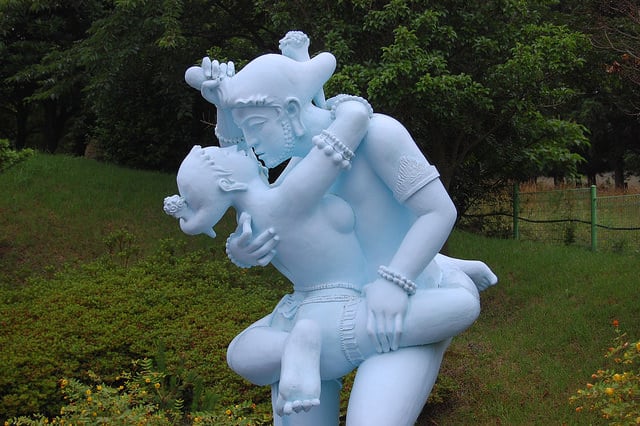 Image credit: Simon Williams-Im
Who said Asians were closeted and conservative with showing their passion? Jeju Love Land presents the exact opposite of that stereotype! Created by graduates of Korea's top art school, Hongik University, the park features over 140 sculptures themed around sensuality and eroticism. This theme park may not be for everyone, but maybe some hilarious tourist photos will change your mind! You have to be at least 20 years old to visit the park.
Address: 2894-72, Cheonbaengi-ro, Jeju-si, Jeju-do
Admission: Adults 9,000 won; Seniors or persons with disabilities 8,000
Opening hours: 9am to midnight
6. O'sulloc Museum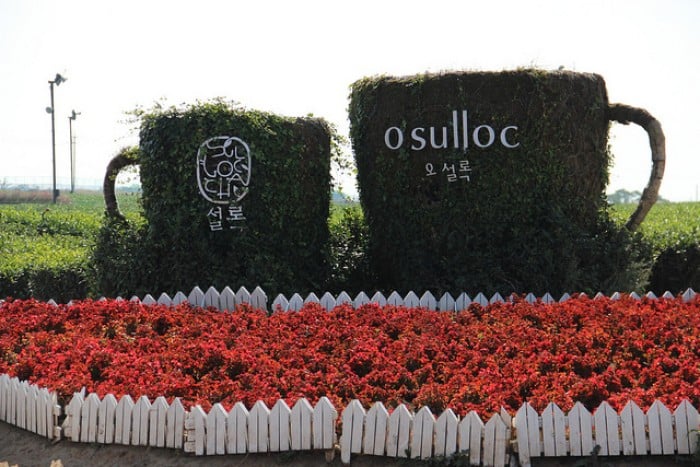 Image credit: Wilson Loo Kok Wee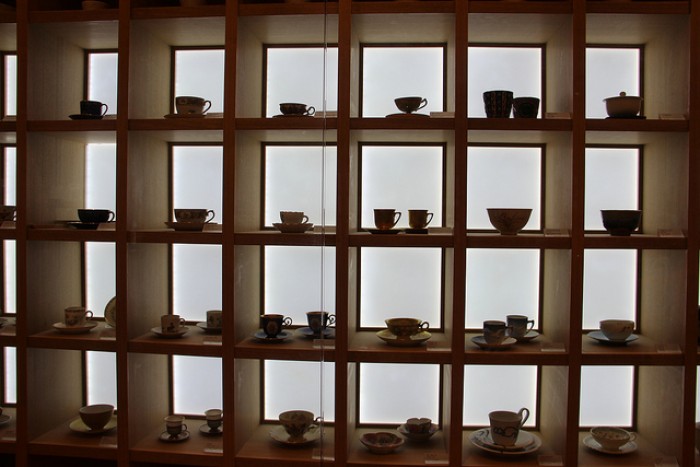 Image credit: Wilson Loo Kok Wee
O'sulloc Museum, or the Jeju Tea Museum, chronicles the history of Korean tea tradition in hopes of spreading the practice. The history of tea might sound boring, but the Tea Museum is also well-known for its beautiful interior and exterior! In fact, it's one of the most popular tourist attractions on the island. That's not surprising, considering how picturesque the place looks!
Address: 15, Sinhwayeoksa-ro, Andeok-myeon, Seogwipo-si, Jeju-do
Admission: FREE
Opening hours: 9am to 6pm
7. Psyche World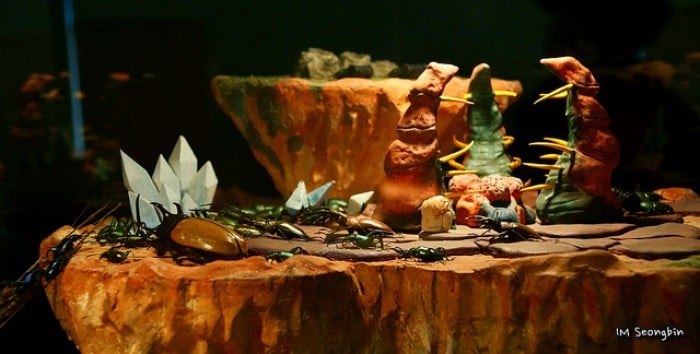 Image credit: Seongbin Im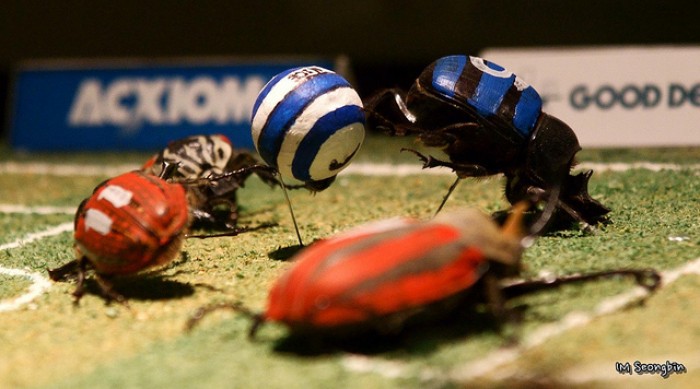 Image credit: Seongbin Im
If you didn't know, psyche means 'butterfly' in Greek, and that's exactly what Psyche World is about! Featuring more than 10,000 butterflies over 3,000 species, Psyche World houses the world's largest butterfly museum. Needless to say, the museum offers a spectacular display of colours. Moreover, the butterfly museum is but one of five sections in Psyche World. You can even see other creatures such as birds, snakes and guinea pigs here!
Address: 2157, Pyeonghwa-ro, Aewol-eup, Jeju-si, Jeju-do
Admission: Adults 9,500 won; Teenagers 8,000 won; Children or Seniors 7,000 won
Opening hours: 8.30am to 8pm (7pm in the winter)
8. Teddy Bear Museum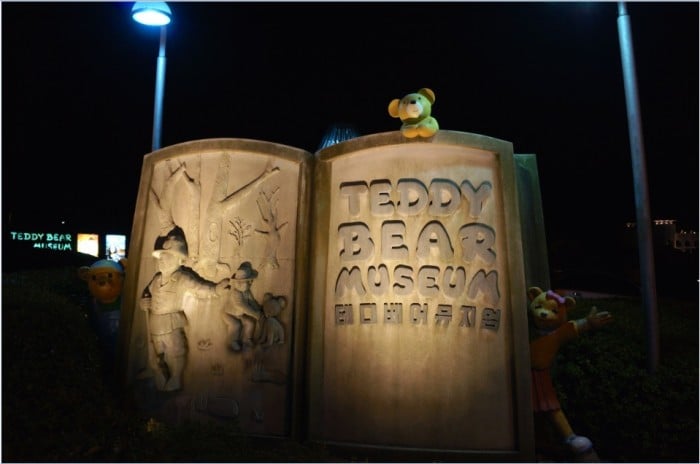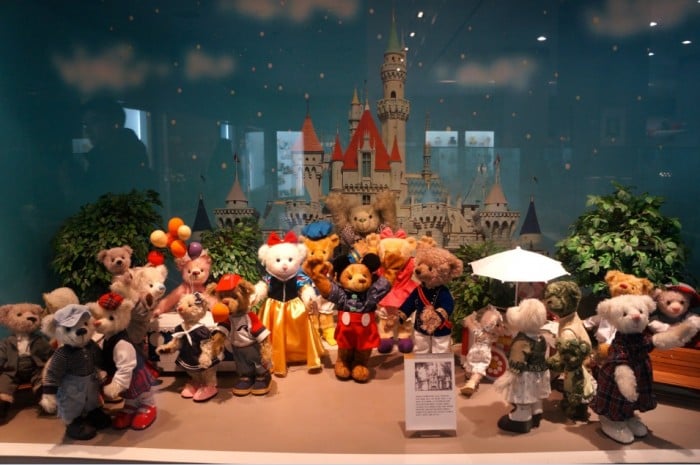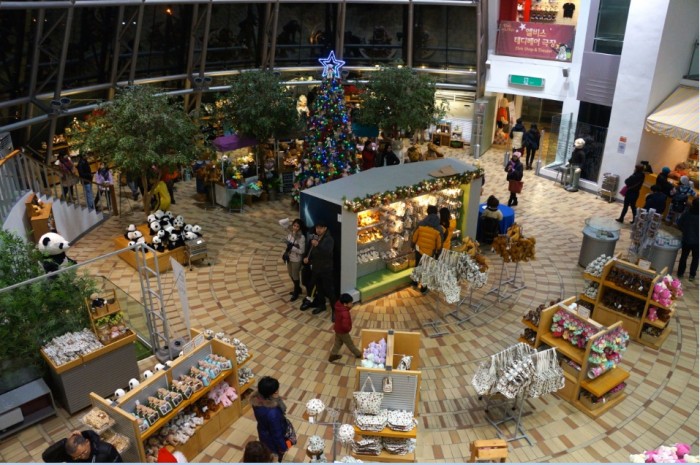 This would by far be my favourite museum of Jeju Island! Think Madame Tussauds, but instead of realistic wax figures, all characters are replaced with teddy bears in Jeju's Teddy Bear Museum. Also featuring the history of teddy bears, the museum is filled with teddy bears dressed as famous personalities or celebrities, such as Charlie Chaplin, Mona Lisa, and even Van Gogh! The Teddy Bear Museum is a must-visit when in Jeju!
Address: 31, Jungmungwangwang-ro110beon-gil, Seogwipo-si, Jeju-do
Admission: Adults 10,000 won; Teenagers 9,000 won; Children 8,000 won
Opening hours: 9am to 7pm (open till 8pm in summer)
Also read: Weird-Ass Museums That You Can Find in Korea