Contributed by Wanders of Eve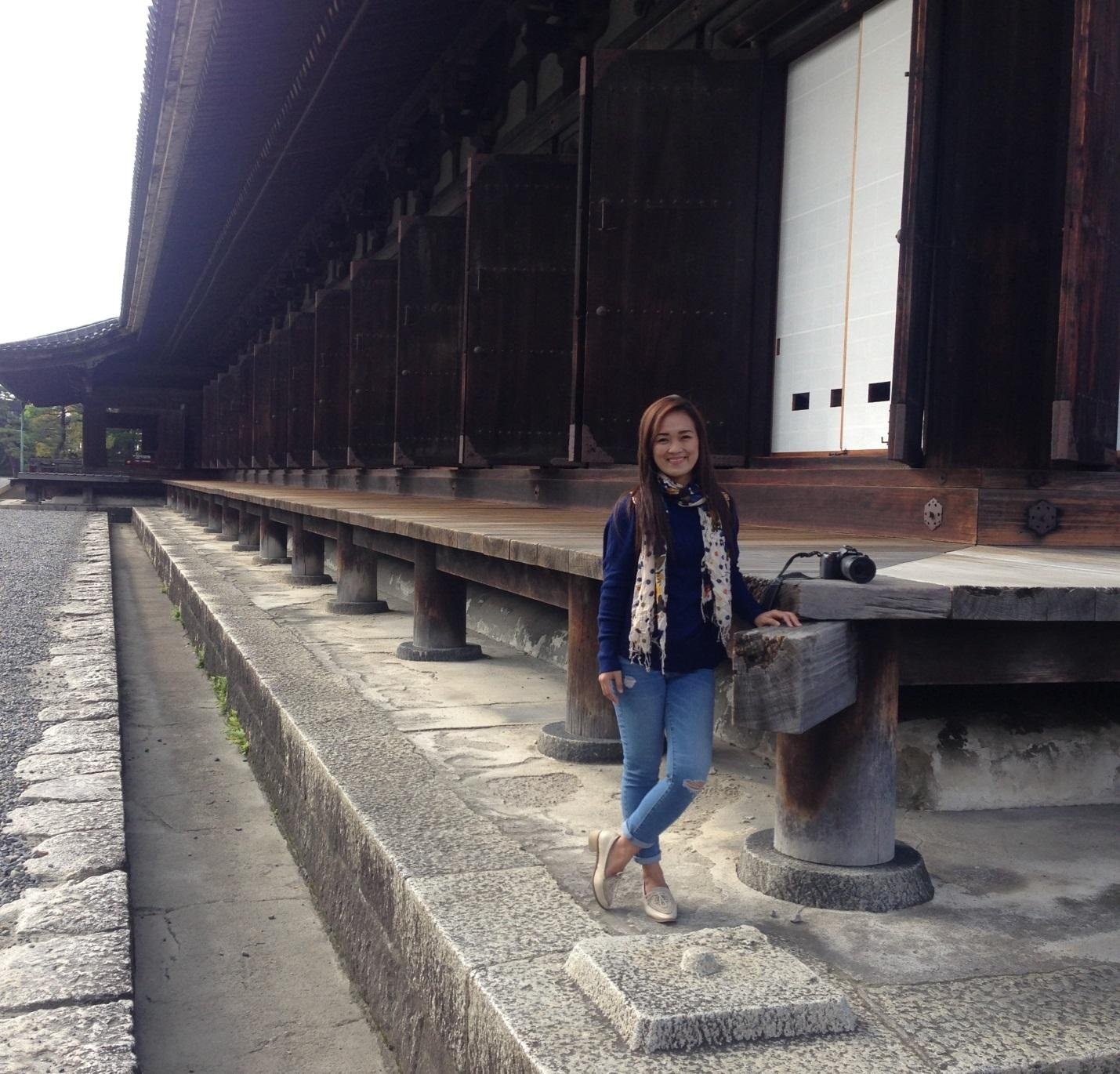 Sanjungsangendo Temple in Kyoto, Japan | Image credit: Wanders of Eve 2015
The moment I've set foot on the first country I travelled to almost two years ago, I knew I am never the same. From that day forward, I cannot wait to embrace the countless adventures and possibilities that lay before and ahead of me. I was not spared from having my own worries and hesitations, though. But I was ecstatic. I was eager. I was curious. And then, I noticed that I was changing, in very significant ways. My purpose of travel started to shift from merely having a good time, to trying to have a better understanding of peoples and myself.
Also read: 8 Precious Life Lessons You'll Learn from Travelling Often
I was drawn to culture and history
I never had a palate for culture and history when I was still in school. I found them boring then. But now they are like newfound interests. Did you know that the world's first rain gauge was invented in 1441 by a Korean genius named Jang Yeong-sil during the Joseon Dynasty under King Sejong, the greatest king of Korea? It was also this king who invented Hangul, the Korean alphabet, for the love of his people even when high officials in his court were against the idea. He wanted his people from all walks to have access to literacy. He was so highly esteemed that today his face graces the highest denomination of banknote in South Korea — the 10,000 won. Travel, indeed, is one of the best teachers of history. It enriches you in a unique way because it is experiential; the things of the past come to life right before your very eyes.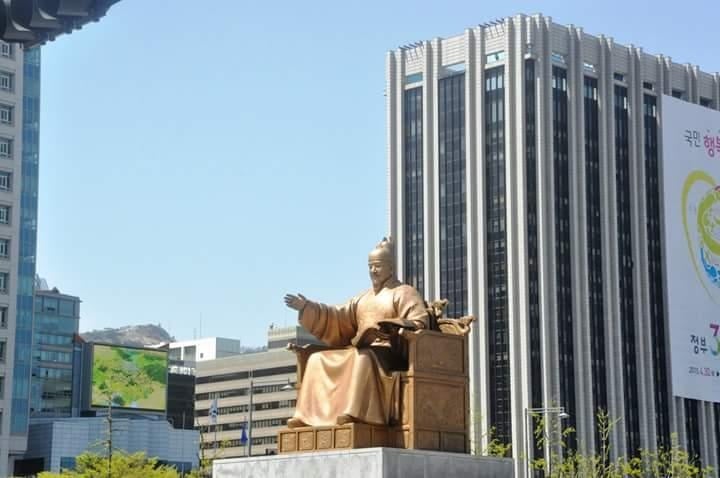 A monument of Sejong The Great at Gwanghamun Square in Seoul, South Korea. He was the fourth king of Joseon. He was wise and compassionate. | Image credit: Wanders of Eve, 2015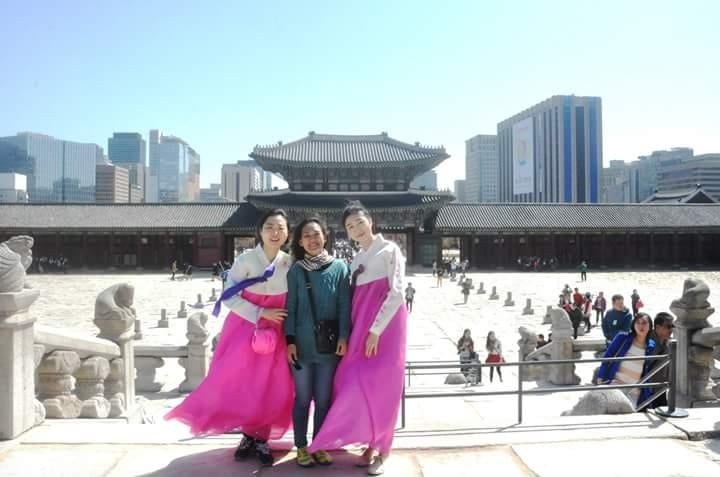 With two lovely ladies in their traditional hanbok at Gyeongbokgung Palace in Seoul, South Korea | Image credit: Wanders of Eve, 2015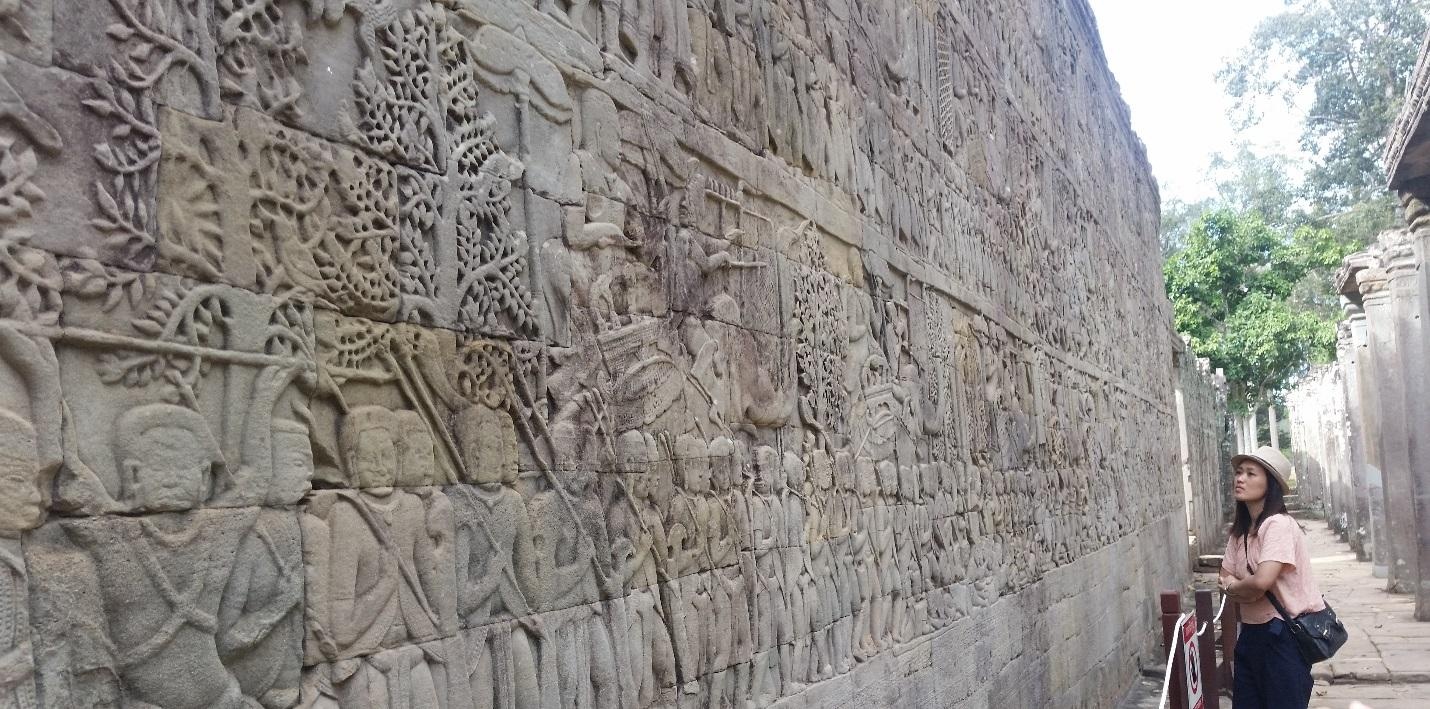 Staring into the intricate carvings on the walls outside Bayon Temple. The carvings depict historical heroic tales, war, as well as everyday life of the Khmers. Travel, indeed, is one of the best teachers of history. | Image credit: Mary Lyn Tenorio, 2016 Siem Reap, Cambodia
It makes me fear, less
Not that I no longer have fears, but travelling allowed me to develop courage that helped me handle my anxieties. Courage, after all, is not without fear but the triumph over it. I was alone when I was sent to Chiang Mai and Tokyo for work, and for somebody who was then new to travel, it wasn't easy to adjust. I used to worry about getting lost in a foreign city, being taken advantage of or encountering untoward incidents. But eventually, I learned to overcome them. And so I became more sociable, confident and independent. I was set free from my hesitations and inhibitions. I learned to loosen up and have fun.
By the way, Mr. Google maps and I became very good friends too. Studying the map became a delight whenever I plan my travels. Who fears getting lost?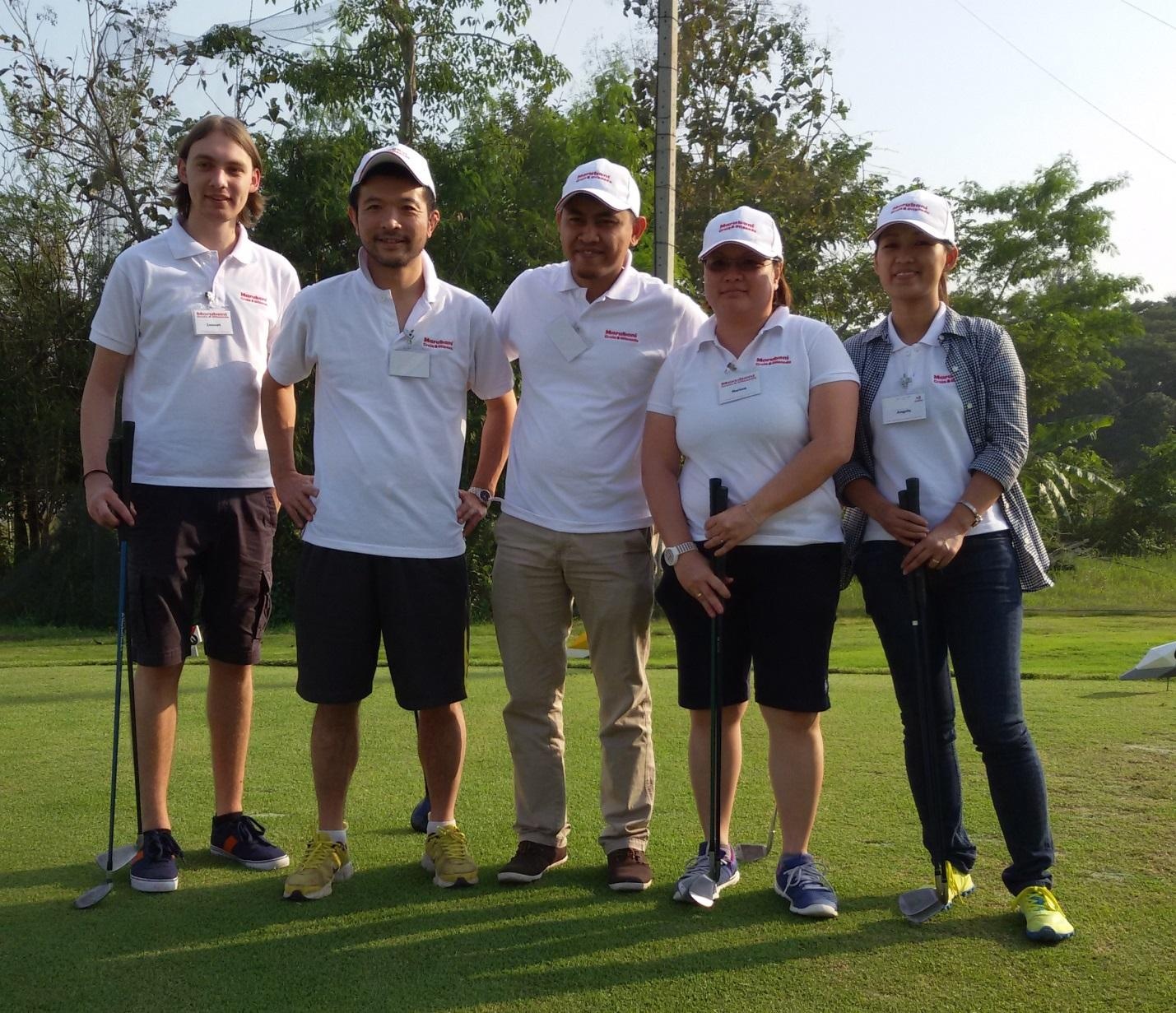 With colleagues from Southeast Asia during our business meeting and team building in Chiang Mai, Thailand | Image credit: Wanders of Eve, 2015
Having fun with colleagues after dinner when I was on a business trip in Tokyo, Japan | Image credit: Wanders of Eve 2015
I encountered a newfound respect and compassion for others
It is beautiful out there. Beautiful people, beautiful sights, nature, culture, architecture and any other –ture you can possibly think about. But when I also began to pay attention to social issues around, I realised we encounter chaos in different forms like poverty, disputes, racial differences, enmity. Each of us struggles and copes differently.
Also read: How to Make the Most Out of Your Travels
During my trip to Siem Reap, when I saw children selling souvenirs and disabled elderly who play music outside the temples in exchange for donations, I encountered a newfound respect for how they strive to live in dignity despite their circumstances. And I realised that to have compassion towards others is essential in understanding humanity.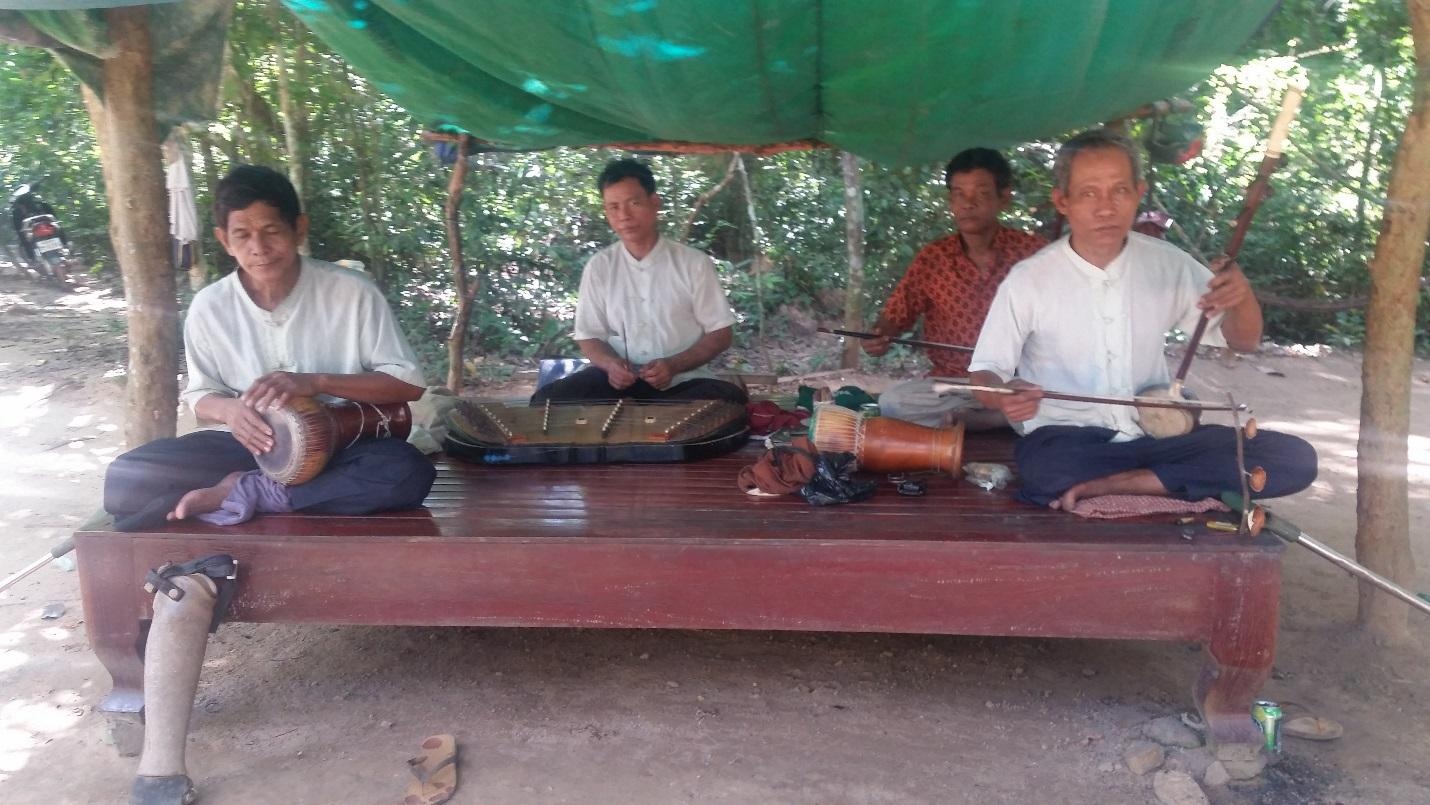 "We do not want to beg, but we work so we can live with dignity." — Victims of the landmine explosions in Cambodia | Image credit: Mary Lyn Tenorio, 2016 Siem Reap, Cambodia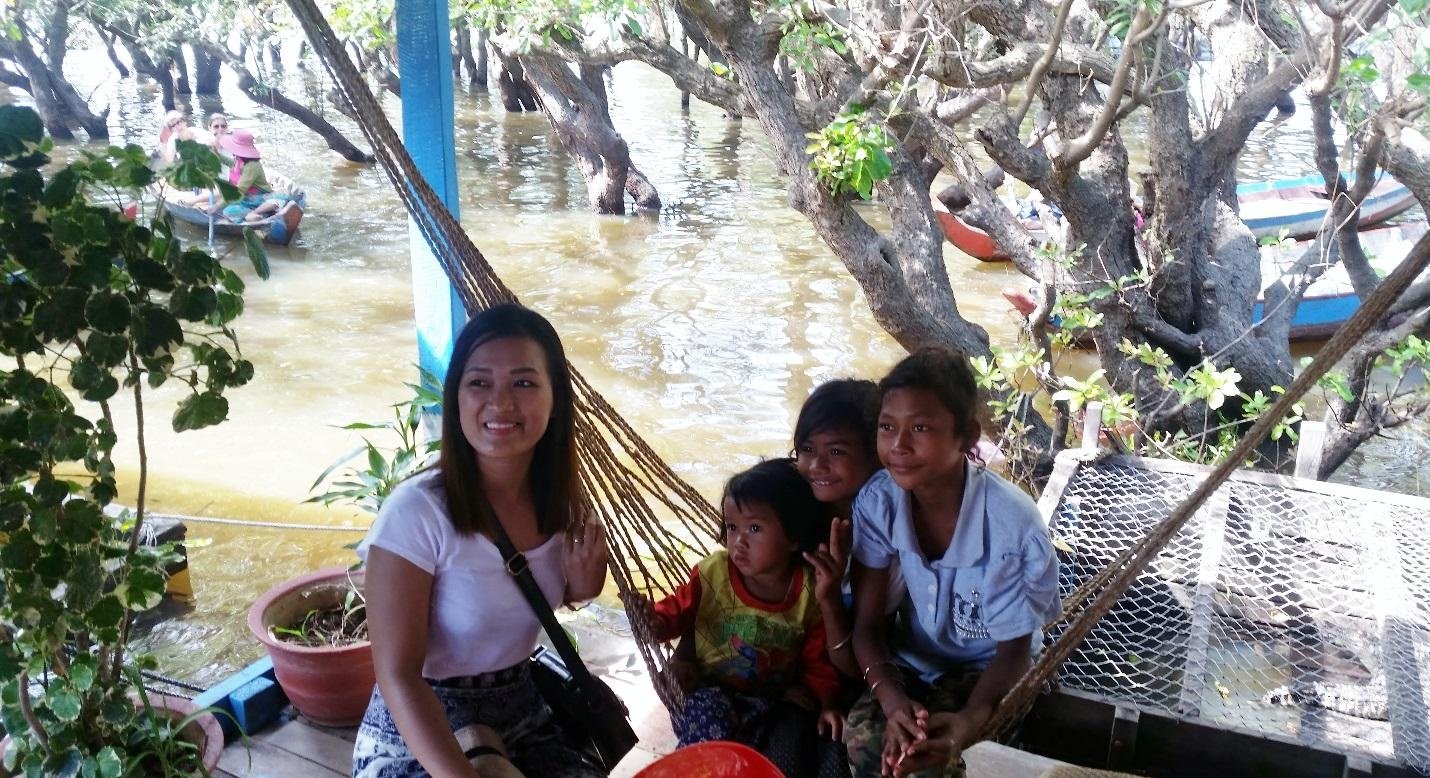 Brown, red, yellow, black, and white, we are precious in His sight. | Image credit: Mary Lyn Tenorio, 2016 Siem Reap, Cambodia
I am learning to get rid of clutter and focus on what really matters
Have you tried fitting the entire wardrobe into your luggage? Women can surely relate to this. The first time I travelled, I tried to do that as if I needed everything that was in it. I ended up dragging a heavy load and coming home with a lot of unused clothes. But along the way, I was learning to figure out how to travel light. I bring just what I need.
Also read: Keep Calm, It's Never Too Late to Travel
Today, I can fit everything I need for five days in a 50-liter backpack and there's still enough space for souvenirs when I get back. It made an impact on my perspective. In life, it is a drudgery to go around with emotions that slow us down like anger, bitterness, unforgiveness, you name it. And just what do we really need to carry around? All we need is love.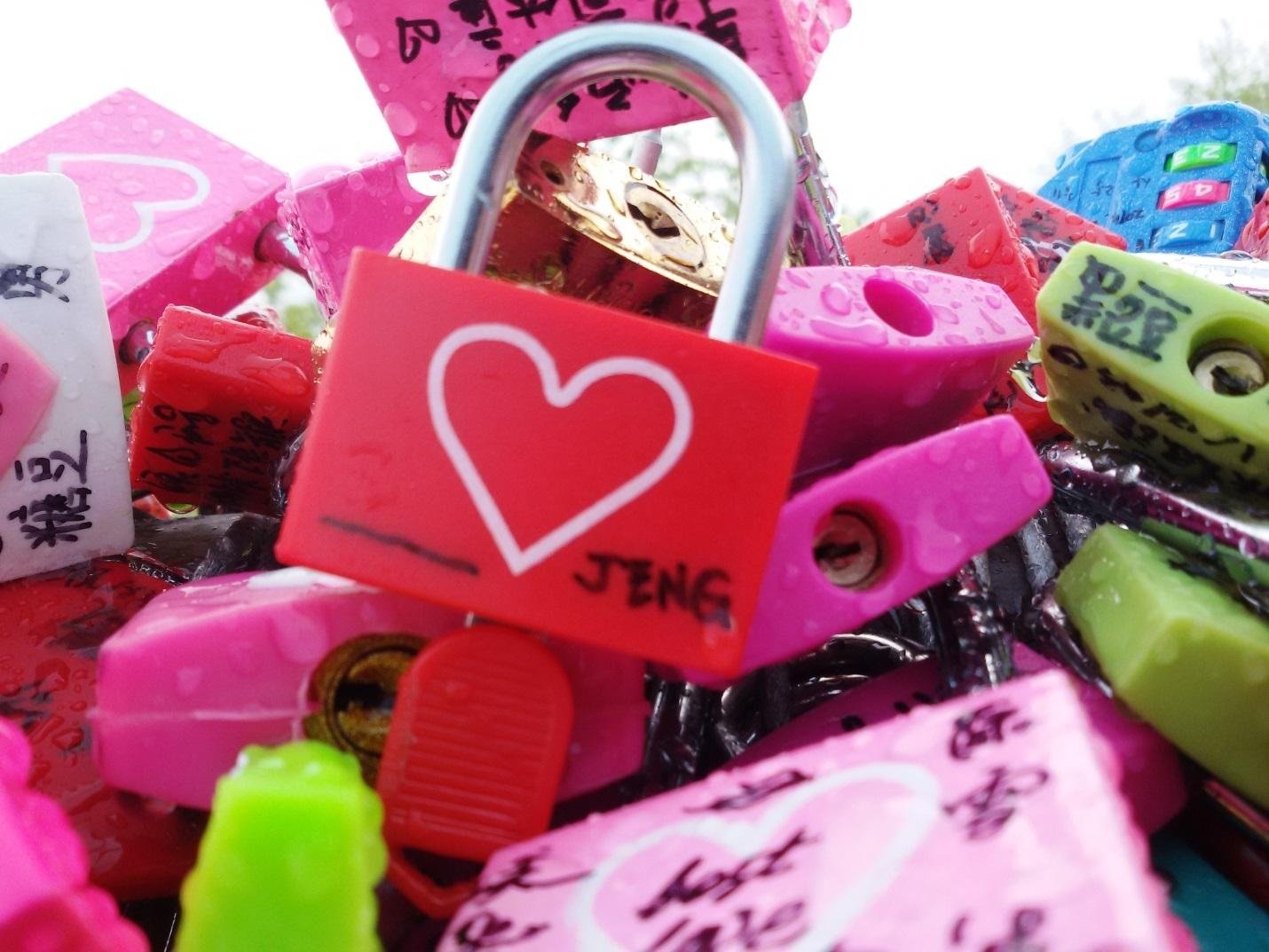 All we need is love. (Namsan Park, Seoul, South Korea) | Image credit: Wanders of Eve, 2015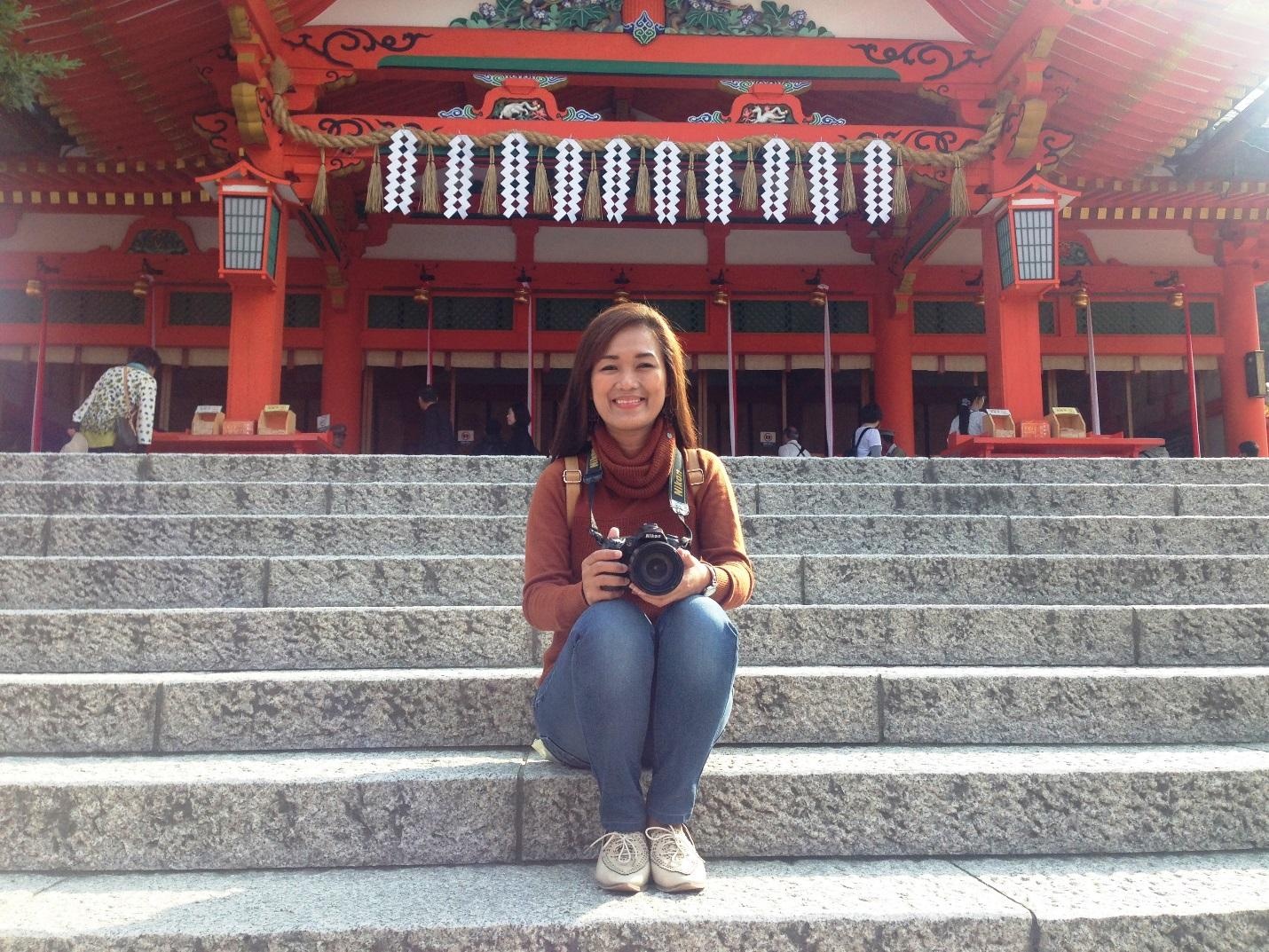 Nobody else can discover the world for you but yourself. Go see. Then tell your own stories. –Wanders of Eve (At Fushimi Inari-taisha, Kyoto, Japan) | Image credit: Wanders of Eve, 2015
I am a traveller who is a work in progress as I embark on more adventures ahead. And in every road I have yet to take, I hope to learn a lot of valuable things so that I am a better version of myself every time I come back home. And someday, I hope to have a lot of good stories to tell to my children.
How is travel changing you?