1. Take the right amount of photos and videos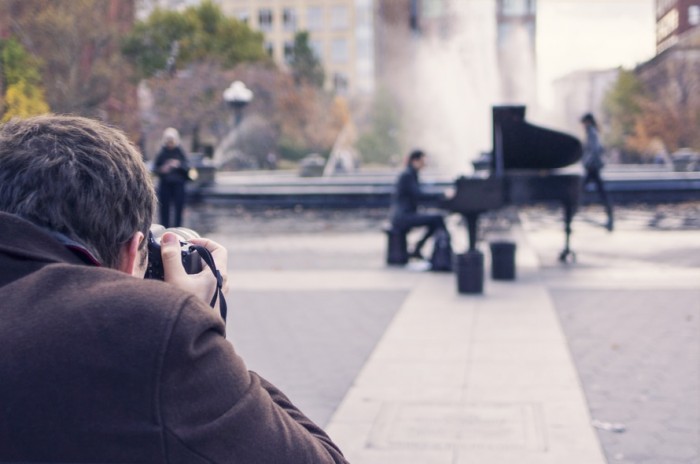 Yes, I feel that there should be a right amount of photos and videos taken while a person is travelling. This is my preference, and I feel that you can get so much more in a moment or travel experience than by devoting most of your time to capturing photos and videos.
When I travel solo, I sometimes observe people. When I was at the St Paul's Ruins in Macau, people would just come and go so fast. One woman arrived, asked her friend to take a picture, then left. She didn't even appreciate and explore the great structure that was in her midst. Most people would kill for a chance to marvel at something so significant.
In another instance, I was watching one of the most amazing shows I have seen in my entire life, The House of Dancing Water. It was a show that left me in awe in so many ways. But glancing around a few times, some people were taking videos and watching this wonderful show through that video. In Hanoi, while watching the famous water puppet theatre, Americans in front of me recorded the WHOLE show and watched it through the camera. It made me feel really sad that people couldn't appreciate the moment they were in. They were there LIVE, seeing something magnificent in front of their eyes and they chose to record it on their devices and watch it through them.
Also read: How I Travelled 2 Days in Hanoi for PHP 12,000 (All-In)
Taking pictures and videos is part of travelling. We want something to hold on to for us to remember the best memories we have experienced. But it shouldn't be the sole reason why you are travelling. Your itinerary should not be composed of 95% taking photos and videos and 5% living in the moment. Take the right amount of pictures and videos. Focus more on your travel experiences. Appreciate the moment and live in it.
2. Experience the culture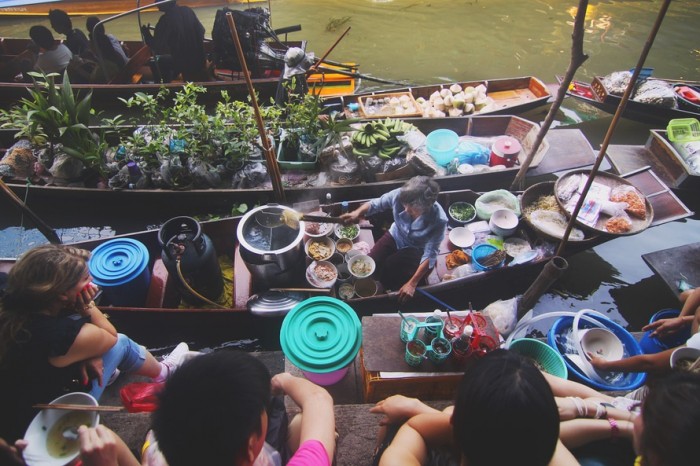 You're far away from home and most of the time when travelling, you will see different ways of doing things. There are different traditions and social norms. Infuse yourselves in them. Be a part of the culture and experience it through sights, people, and activities. Talk to locals and learn to ask questions. Volunteer and make a difference. Help in any way you can.
Also read: Travel to Help the World: Voluntour in Southeast Asia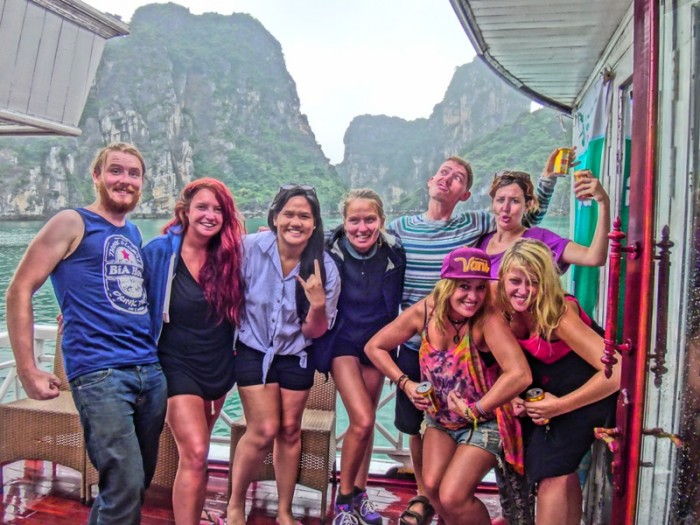 Image credit: Inspiring Grateful Travels
Keep conversations going and make new friends whether with locals or other tourists. Build connections and inspire meaningful exchanges. Interact with your tour guides, with people you meet, accommodation staff, and many more.
Join traditional festivals, rituals, and activities. Learn local ways and languages. Be a significant part of the country you're in even for a short period of time. Experiencing the culture is not always going to the most popular destination, you can also try going off the normal route and venture into the unknown path.
3. Turn off social media
Image credit: magicatwork
There is no doubt that social media has become a big part of travelling. After taking a picture or video at a popular tourist site, one must post it with a witty caption. After posting your creative creation, one waits on how many likes or comments that creation will get.
While travelling, try to turn off social media. Switch it on before and after your travel itineraries. Bring your gadgets just to take photos and videos. When I travel with my family, I sometimes get annoyed when my sisters after taking a photo look for wi-fi because they want to post their picture. Do we really have to post a picture after it has been taken? Do we really have to do a live social media feed every time? What's the difference of posting a photo in real time and posting it at the end of the day?
You have unlimited time to use social media when you're home. When you're travelling, you only have limited time to be in that place. Maximise your travels by fully experiencing the place without the need to scroll through your timeline waiting for notifications and likes. Social media will always be there but your time with a new travel destination will always be limited so make the most out of it.
4. Be grateful
Gratitude is really a powerful act. Based on the book by Rhonda Byrne, Gratitude is The Secret. It's the secret for you to achieve great happiness and success. It changes lives. Being thankful for every experience makes the most out of every moment.
When you're travelling, be grateful for everything. Be grateful for the chance to step onto a new destination. Be grateful for the places that you will explore. Be grateful for the food that you will eat. Being positive about everything makes every part of travelling worth so much more than what it is. Always feel it in your heart how grateful you are because you will see that the simplest of acts and sights in travelling will always be seen as something more.
5. Share your travel story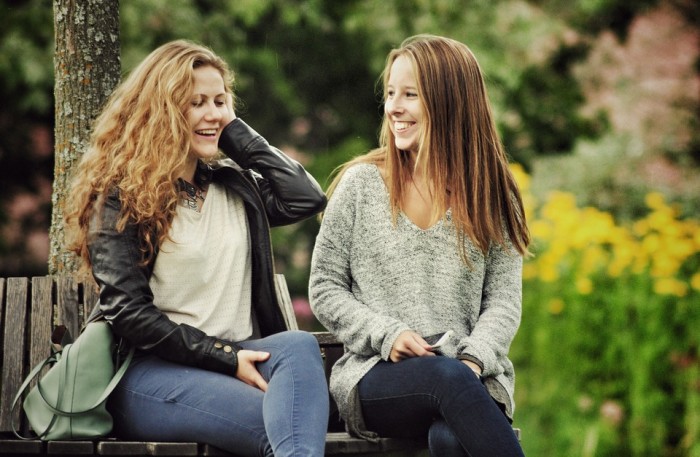 Making the most out of your travels doesn't have to end once you arrive home. Tell your grateful travel stories to your family and friends. Post your adventures on social media through photos and write ups. Share your itineraries through social media travel groups. There is no limit on where to share your stories – share it through the internet, share it to your trainer while you're doing a sparring session, share your story with your sister while you're shopping, share your adventures during your next drinking session with friends, and so many more avenues to SHARE YOUR GRATEFUL TRAVEL STORY.
Also read: 5 Ways to Be a Better Traveller
If you travel often, create your own travel blog. Write about your experiences and inspire others to travel. If you lack the time to manage your own blog, try contributing your story to different media platforms like TripZilla. Maximise your travels by keeping YOUR story alive. Your story can be the factor that motivates a person to explore the beauty of this world and inspire others to do the same. Take that chance to make your experiences progress and live in the hearts and minds of this generation and many more generations to come.