With its high-tech cities, stunning natural scenery and tantalising street eats, it's no surprise that Korea attracts upwards of 14 million visitors each year. Most travellers entering the country are visa-exempt for up to 30 days (90 days for select nationalities), while those looking to lay down roots in Korea can choose from a slew of visa options. Korean immigration currently has 10 categories on record, ranging from business visas to spousal visas.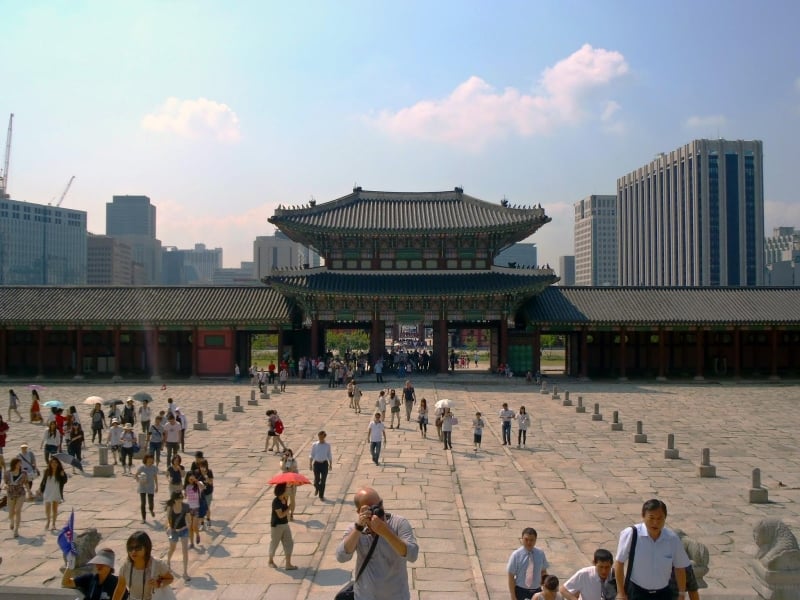 One of the best ways for travel-hungry twenty-somethings to explore The Land of the Morning Calm is on an H-1 visa. This entry visa, also known as the Working Holiday Visa, allows anyone from this list of 25 countries between the ages of 18 and 30 to spend a year in South Korea working, studying and travelling. The countries eligible for this visa all have memorandums of understanding (MOUs) with South Korea, which give their young citizens an opportunity to live and work there for up to one year. The idea behind the H-1 visa is simple: As a young traveller in South Korea, you are eligible to fund your studies and travels by engaging in part-time work, not more than 6 months with the same employer and for not more than 1300 hours in total.
While this article will discuss a broad list of prerequisites for the H-1 visa, it is always best to check on the exact requirements with the Korean embassy in your home country.
Here is the list of documents and requirements that you'll need to compile for application in your home country:
Be between the ages of 18 and 30 (25 for some nationalities)

Hold a valid passport

Not have already been granted a Working Holiday Visa for South Korea

Have sufficient funds to cover expenses at the beginning of the stay and the cost of a return ticket

Not be travelling with dependents

Hold a clean police record

Hold a suitable WHV insurance policy
You will need to prove that you've got enough cash to support yourself during your stay, so be prepared to provide three months' worth of bank statements when you send in your application. You will also be required to provide a medical (this varies from country to country), so be prepared to visit your doctor for a check-up.
The immigration office will want to see a detailed itinerary of your stay, accompanied by your motivation for seeing the places you list. Once again, this will vary by embassy, but as a general guide you can follow this template to get you started. Part of getting your H-1 visa is also proving that you're not above the law. A criminal record check can be obtained from your local police station and needs to be submitted as part of your application.
Insurance is the next step of your H-1 application. Cover for risks such as disability, repatriation, disease, and hospitalisation should all be covered by your Working Holiday Insurance policy. You can find a policy best suited to your needs with a Google search, but keep in mind that amount of cover should start from 40,000,000 won.
What kind of work can you do?
Now, this isn't to say that the H-1 visa is a free-for-all. There are a few jobs that H-1 visa entrants are precluded from doing, such as receptionist, dancer, singer, musician, acrobat, or ahem, an adult entertainer. Jobs that require professional degrees are also counted out, so if you're a doctor, lawyer, professor, pilot, or foreign language instructor then this visa isn't for you. Click here for a full list of prohibited jobs on an H-1 visa.
You'll more likely get into part-time jobs in fields like hospitality. Learning a little bit of Korean certainly wouldn't hurt your chances of getting a gig, so brush up on that Hangul before you make the move over.
What happens once I've got my H-1 visa?
From the moment you get your H-1 visa, you've got one month to make your way to South Korea. Once you're off the plane and settled into your city, you'll want to get to the nearest immigration office within 90 days of arriving. Here, you'll apply for your Alien Registration Card, perhaps the single most important form of identification during your time in the country. It lists the visa that you hold, as well as your address during your sojourn and allows you to enter and exit the country. Going about this might seem intimidating, but the process is actually quite simple: Be sure to book an appointment at your relevant immigration office at least a month ahead of time, check the list of ARC requirements and bring 30,000 won in cash. One major requirement for your ARC is a proof of address.
With South Korea fast becoming one of the most sought-after Asian destinations, the H-1 visa is a fantastic way to work your way through this stunning country. If this sounds like it's for you, then get your documents together and get clued up on all that Korea has to offer!