Despite being quarantined at home, these 10 travellers took a different kind of trip — down memory lane. Many of you might be craving for some travel inspiration while dreaming of your next big adventure. So to keep your travel fantasies running wild, here are 10 happiest travel memories from travellers who dared to go far and wide across the globe.
1. Witnessing the Great Migration in Serengeti
"It was my last vacation before my internship year in medical school and it coincided with the perfect time to witness a natural phenomenon: The Great Migration.
Since my first safari, wild animals have been my favourite subject. You could imagine how excited I was at the opportunity to photograph hordes of animals in action. We came upon a dazzle of zebras during one of our safari drives. They were stationary at first but when they spotted a lioness approaching, all the zebras galloped away. That was when I took this shot and just stared at the incredible sight of zebras running in one direction.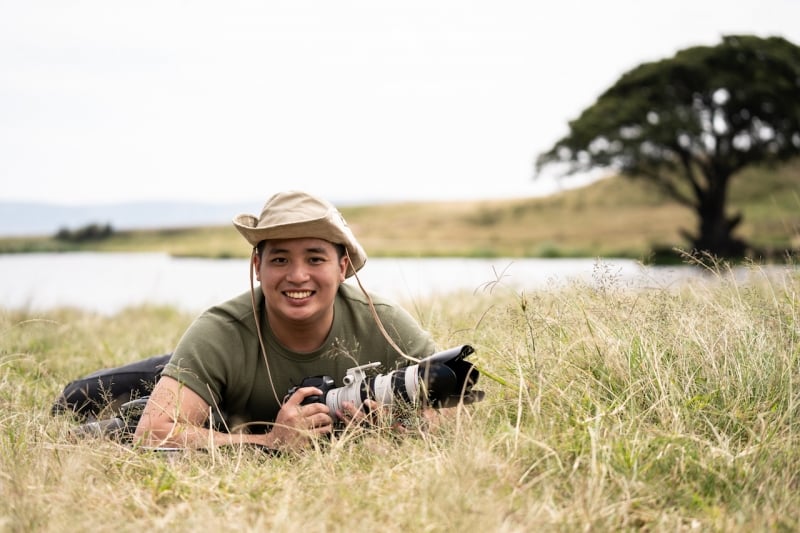 Witnessing The Great Migration in Serengeti was a truly humbling and unforgettable experience. I hope that my photographs will give justice to how marvellous these animals are, and will inspire people to help protect them." – Jevin Sarmiento 
Also read: 10 Memorable Things to Do In Tanzania, "The Soul of Africa"!
2. Getting lost and using physical maps instead of Google Maps!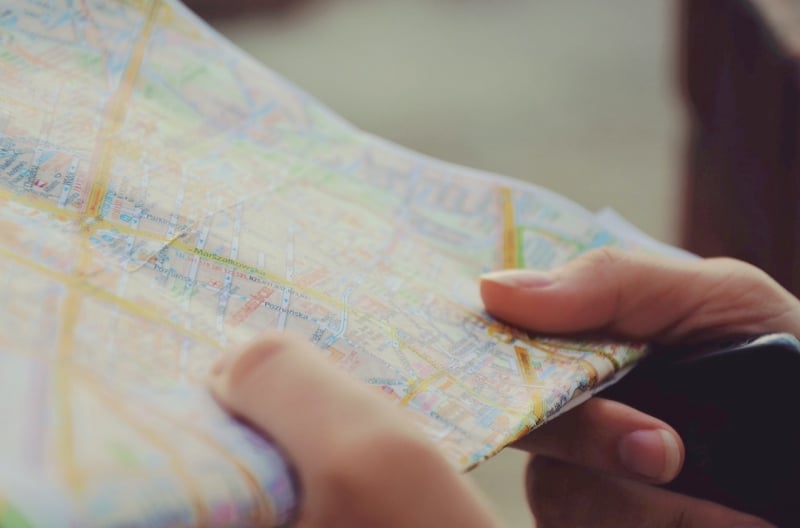 "Around six to seven years ago, my mom was able to bring our family to different places in Europe. Back then, we didn't use any mobile data units when we travelled, so when we would be going around these countries, we would only use physical maps of the cities.
Sometimes we would get lost, making mistakes navigating the maps. Those times formed vivid memories of Europe for me since it sometimes led us to discover new sights, interesting small shops, beautiful art (I once found a Felice Varini) or simply a Chinese restaurant where we could finally eat rice in Paris. Having travelled with mobile data units these past few years, I sometimes miss the feeling of adventure and charm that using a physical map brought me." –Tomas Cueva
3.
Going on a celebratory grad trip to the north of the Philippines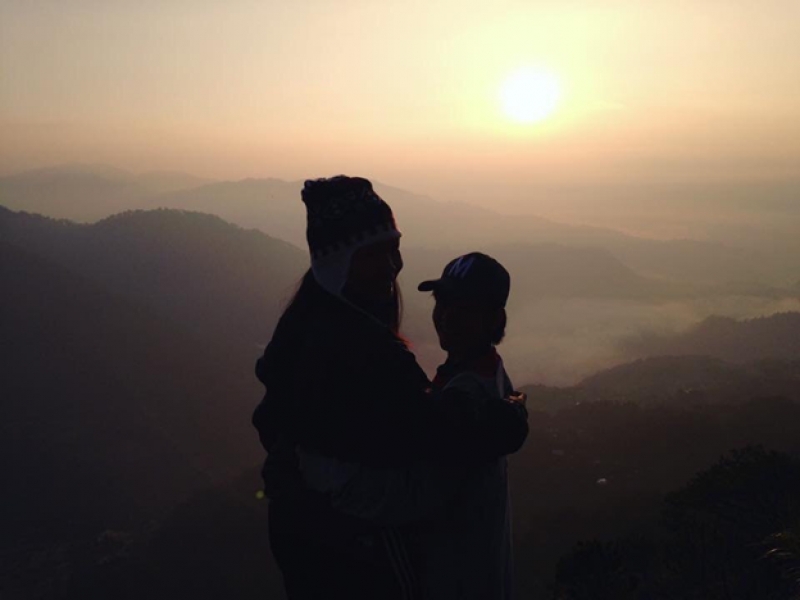 "One of my happiest travel memories was the trip I took with my best friend up north of the Philippines (Banaue-Sagada-Baguio). It was a graduation gift to myself — I used some of the money I saved while studying to fund the trip. It was a week-long vacation and our longest one to date. The trip became an opportunity for both of us to know more about each other and discover new things along the way.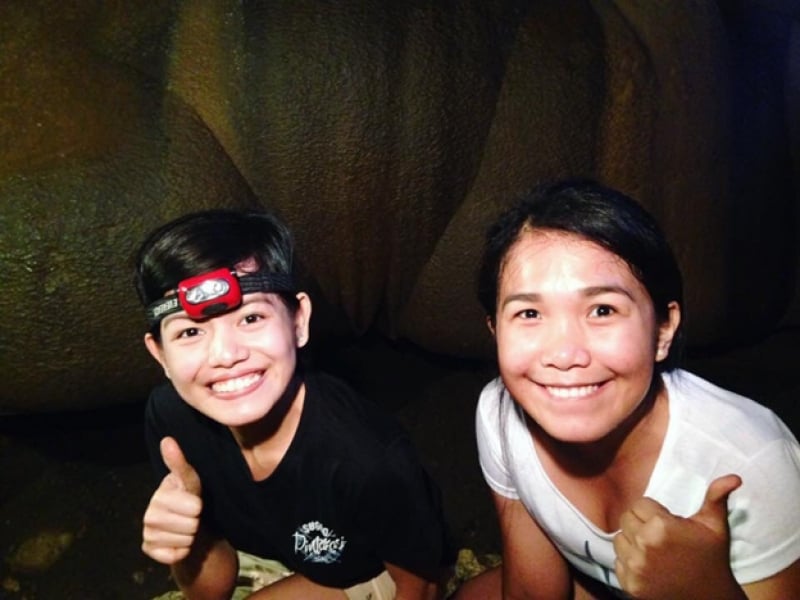 I was really happy I was able to spend time with my best friend while doing something we both love. It also became an opportunity for us go on adventures together for the first time and take advantage of my best friend's awesome photography skills!
Another part of the trip that made it memorable was when I got an impromptu phone call — a job interview for one of the companies I applied for right after we finished spelunking in Sumaguing Cave in Sagada!"- Caissa Manamtam
4. 
Bathing in a sweet oasis in Ubud, Bali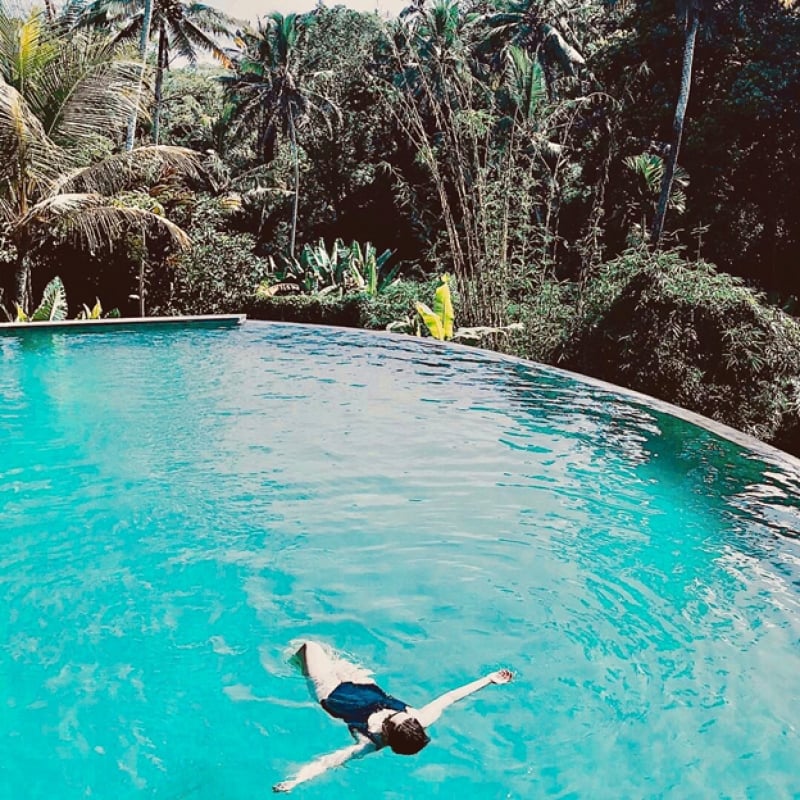 "It was my 23rd birthday and as a treat to myself, my best friend and I dropped our obligations and flew to Bali, Indonesia. I vividly remember being so at peace during the trip and unplugged from the chaos of the world, the surmounting pile of work, and the anxiety that filled my head. I remember going out for a dip in the pool of our resort while being surrounded by the luscious forest of Ubud. I took time, then, to promise myself to see more of the world and to love myself no matter the circumstance. It was a pact made with a grateful heart that I am alive — rough around the edges, but alive." – Abee Magallona 
5. Hiking up the magnificent Roy's Peak in Wanaka, New Zealand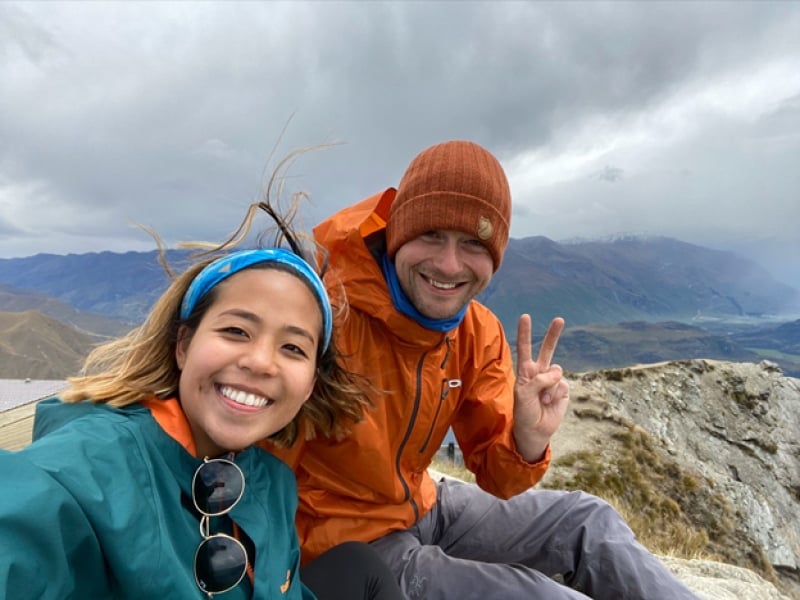 "Roy's Peak in Wanaka, New Zealand is known to be one of the most beautiful hiking trails in the world. The plan was that the whole family, including my little sisters, were going to hike it, too. It was a 16km hike — a bit long and steep. By the first kilometre, my family decided they weren't pushing through and decided to come down.
I braced myself for my first solo hike — I had about six hours to go. The scenery was breathtaking, literally and figuratively, and the nature buff in me was so giddy that I didn't mind doing it solo. About midway to the peak, a fellow solo hiker introduced himself — he was a scientist from the UK and we instantly clicked as we were both outdoor enthusiasts.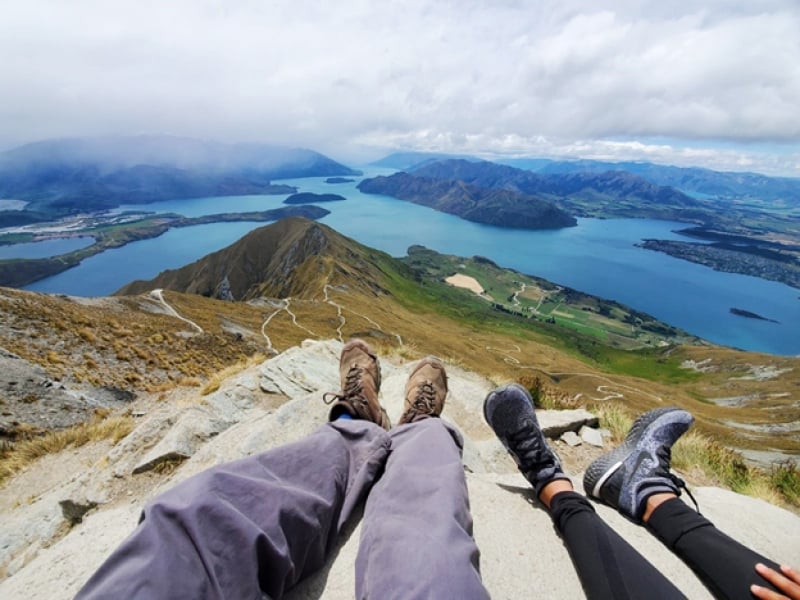 We literally talked about everything under the sun. I did the most beautiful hike I've ever done, and I unexpectedly made a new friend, who later on introduced me to his other mates, and we even ended up hiking some more in the next days!" – Pat Aspiras
6. Hauling cheese in Les Halles, France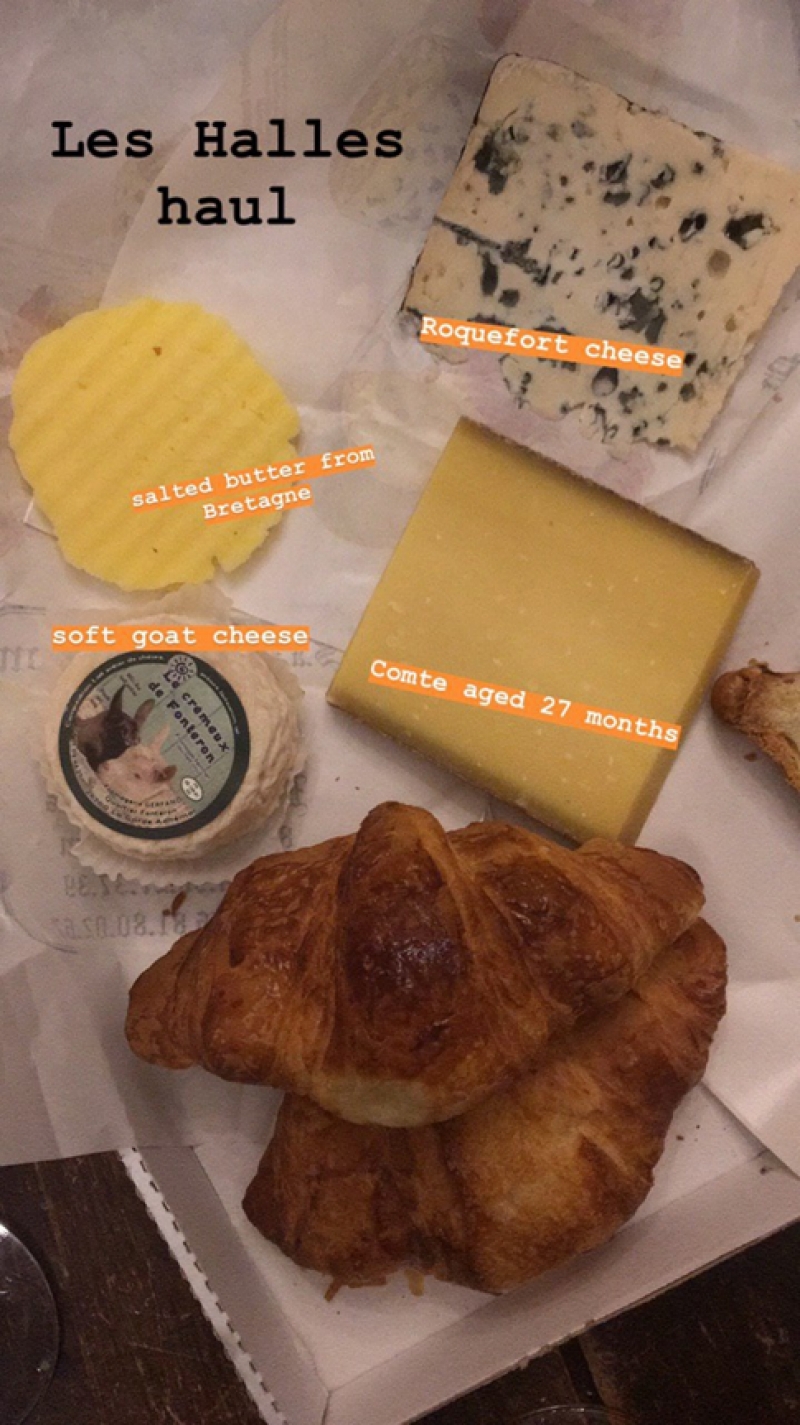 "No trip abroad is complete, at least for me, without a visit to the local farmers market. Not only is it a spot for cheap souvenirs, but I usually scavenge for ingredients and spices to bring back home. And during my last trip to Avignon, France, I made sure to hit Les Halles — the town's main wet market. My eyes glazed over everything in sight — cured meats, cheese, fresh produce, six kinds of potatoes (who knew there were that many?), everything I could hope to eat in one visit.
And I won't ever forget that 15-minute conversation I had with the shopkeeper selling the cheeses. Did I want goat's or cow's milk, mild or soft, aged 12 months or more? I stood there nodding up and down, pretending to keep cool but deep inside I wanted to tear up. I was eating the freshest cheeses, made less than 50 miles from where I stood.
People feel that way about sights and sceneries, but food does that to me. Whether it's a new country or new food, it's appreciating them the same way, savouring the feeling, enriching your senses, the joys that accompany being able to travel." – Kathy Goquingco
7. Embarking on a journey to get a traditional tattoo by Apo Whang-Od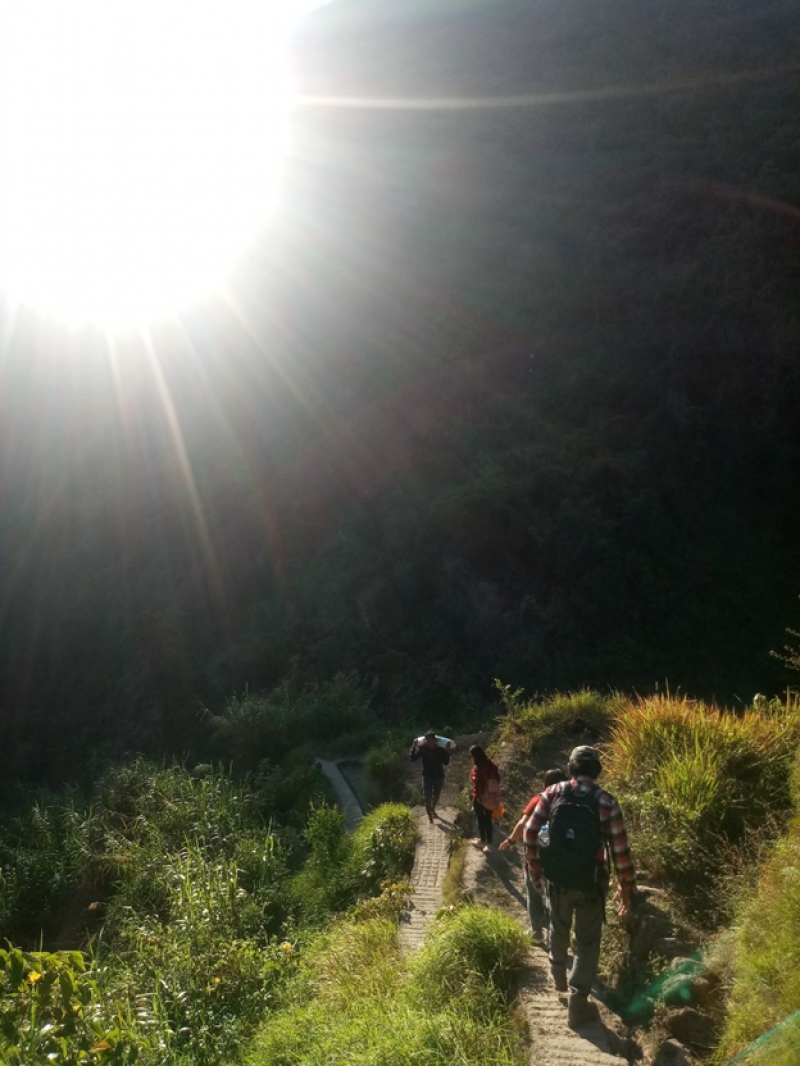 "It was early in 2019 when everything just aligned perfectly for an epic, memorable adventure to the Buscalan Village in the mountainous Kalinga province of the Philippines. I was to celebrate a big milestone — being one of the top notchers in my country's Architecture Board Exam alongside two of my closest friends!
We packed our bags and left Metro Manila around midnight via bus for a multi-legged journey. We had to arrange things and meet up with a local guide to bring us through winding mountain roads until we got to a point where we had to hike a trail the rest of the way to the far-flung village of Buscalan — famed for being home to Apo Whang-Od.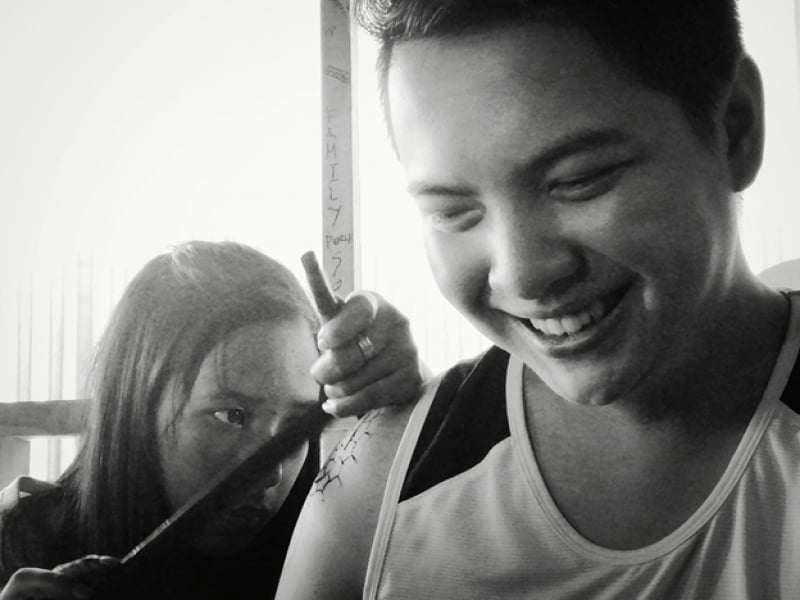 The hundred-year-old legendary tattoo artist is responsible for the cultural revival of traditional ethnic hand-tapped tattoos in the country — from a dying art to one that is highly sought-after by many adventurous travellers from the world over. We had our tattoos done by her apprentices, as she usually gives only her signature three-dots these days, with few exceptions.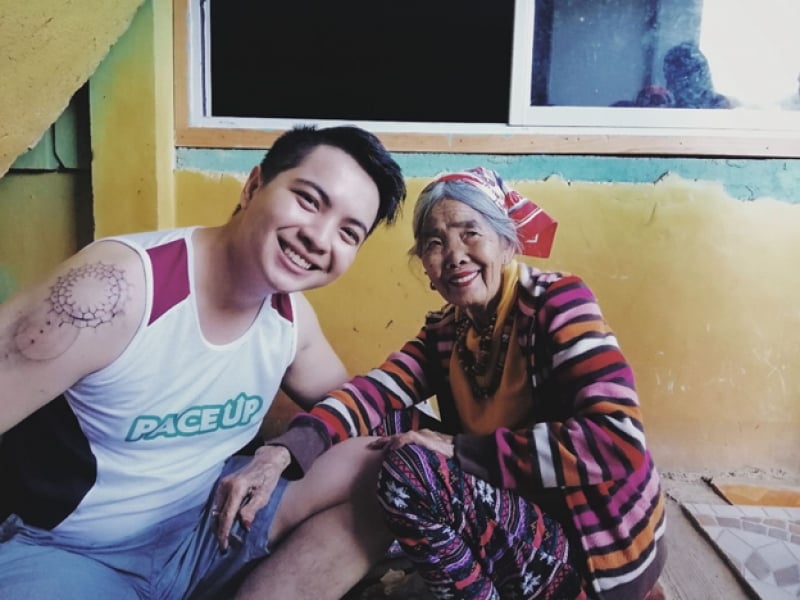 The experience was definitely painful, but bearable — with each tap, the pomelo thorn soaked in soot-ink would embed the tattoo pattern under the skin. Slowly, the tattoo I had chosen took shape, a Sun, with the finishing touches and signature added by Apo Whang-Od herself — a striking individual even in her old age. We slept in the home of one of the guides, as there are no hotels or hostels in the remote mountain village.
Come sunrise we woke to the sound of indigenous roosters, a beautiful sunrise, and a warm cup of strong Kalinga coffee in the cold mountain air. We departed soon after a quick breakfast, taking the arduous hike-mountain-bus trip in reverse — with priceless works of art etched on our skin and good memories of our shared adventure." – Carlo Llanto
8.
Falling in love with the picturesque scenery of Lucerne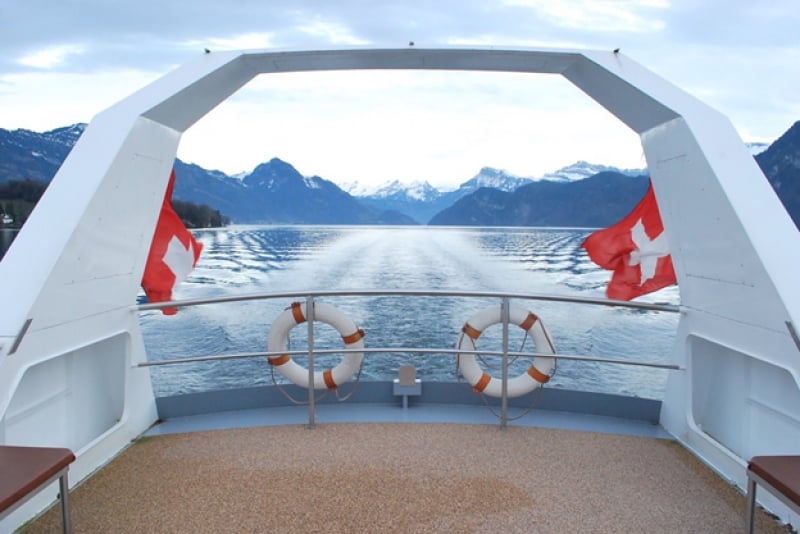 "While watching 'Crash Landing on You' in the safety of my home, I caught glimpses of the lush greenery and great alps as Captain Ri and Yoon Se-ri basked in their K-drama love, only to be reminded of my own love for Switzerland. A few years ago, we too experienced the country's opulence.
I admired the elegance of Lucerne — from the quaint villages down to each individual brick that made up the houses. I looked at the lake as the water glistened in the sunshine and the people went delightfully about their day. Truly, there was something liberating about wandering in a place trapped in quiet peace; yet, there too was something magical about binge-watching "Crash Landing on You"  with family and friends. We are reminded that after all the chaos, hope will bring back order and goodness will prevail in the end." – Nina Bolong

Also read: Watch Hyun Bin All Day: Here's A List Of All His Netflix Shows!
 9.
Playing video games in Japan with people from all across the world
"Those who know me well agree that I'm never one to strike a conversation with a stranger. We were in Osaka, Japan roaming around the streets of the America-mura district for a spot to grab a few drinks. A tiny sign no taller than four feet covered in video game artwork drew our attention; it was called Space Station, a video game-themed bar filled wall-to-wall with video games. 
What we expected to be a local hangout turned out to be a crowd of the liveliest mix of tourists. We were all foreigners, foreign to the country, foreign to each other; but that night all that mattered was our love for video games, our need for beers, and all the commonalities we were discovering. That's when I realised travelling is so much more than just the sights — it's about seeing in one way or another that we're all the same." – Luigi Morales
 10.
Celebrating everything gone wrong on a trip to Vietnam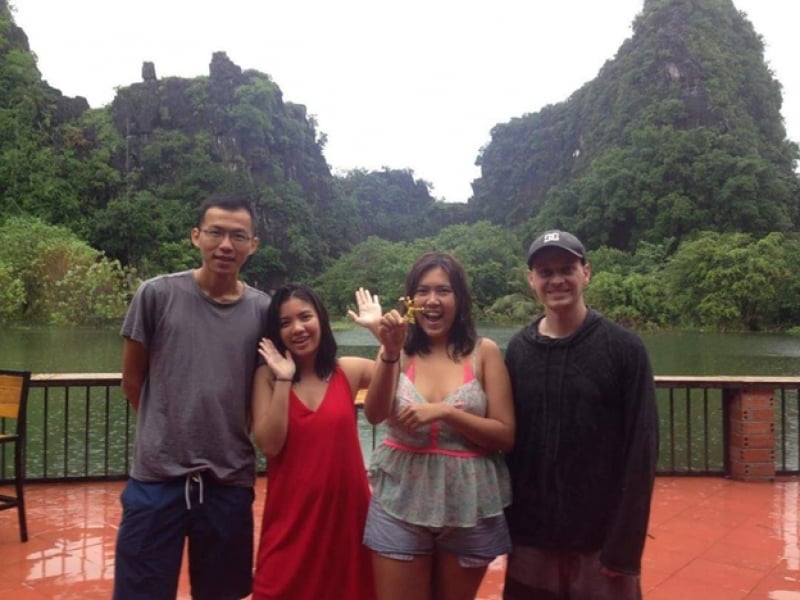 "On my 23rd birthday, my cousin and I got stuck in a flood with our hostel mates in Ninh Binh, Vietnam. After a cancelled tour, we waded through butt-high river floods back to our hostel and ran for the last bus back to Hanoi.
Almost everything that could've gone wrong, did — we got scammed, crept on, rained on, stranded. Our hostel mate and new friend even lost his passport at one point. But through everything, we all just had to laugh. We laughed at the absurdity of it all, we laughed in appreciation for a company who knew to laugh with us, we laughed in relief of escape, and we laughed in gratitude for the unexpected serving of pho, limestone cliffs, and a river adventure." – Chili Ramon
Travel brings about incredible experiences, ones that will create lasting memories. Although we're called to stay indoors nowadays to ensure everyone's safety, there's no harm reliving our happiest travel memories. So sit back, relax, and enjoy all the travel throwbacks!