By now, you're probably aware that Asia has a new internet boyfriend. Move over Timothée Chalamet, because Hyun Bin is our "ultimate favourite" (UF) — as Korean dramas (K-dramas) would like to call it! Hyun Bin was already an established and successful actor in South Korea long before he skyrocketed to fame in other Asian countries (and beyond) thanks to Netflix. He became popular, not only because of his immaculate looks but also because of his impressive acting skills. From romantic hero to menacing villain, Hyun Bin can do it all!
And now, this handsome fellow's defined cheekbones are all over our Facebook feeds simply because we can't get enough. If you've become a certified Hyun Bin fan like us, catch him on all his Netflix shows!
1. Crash Landing On You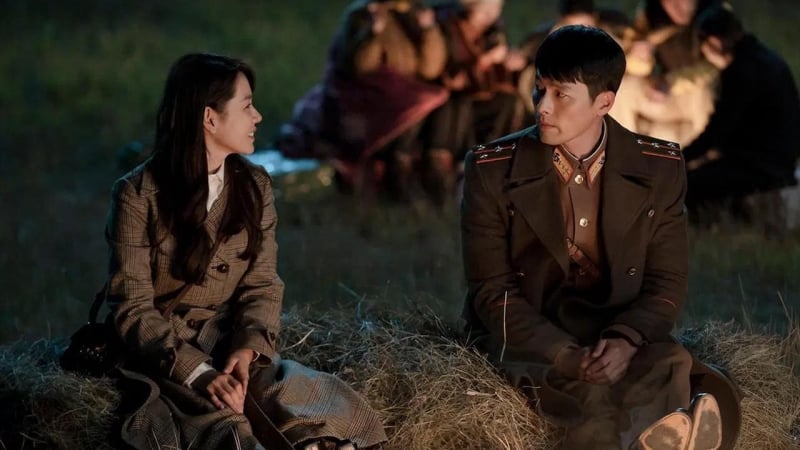 If you haven't heard of Crash Landing On You (CLOY), then you've been living under a rock. Starring Hyun Bin and Son Ye-jin, this Netflix show is a romantic comedy tinged with a little more drama than usual. It tells us a story about a South Korean heiress named Yoon Se-ri who runs her own beauty and fashion empire, and a North Korean soldier named Ri Jeong Hyuk, who's a respected captain and son of a high-ranking official. 
One day, Yoon Se-ri decides to go paragliding to test one of her new clothing lines. She, unfortunately, gets swept away by a tornado and "crash lands" right in North Korea territory. That's when Captain Ri finds her and all the electric chemistry begins.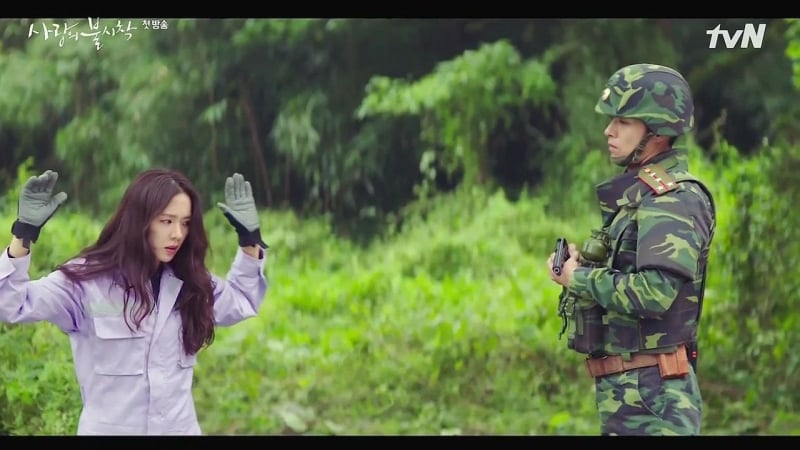 I've seen my fair share of romantic pairings that are ship-worthy in real life. But I have to say, I haven't seen chemistry quite like Hyun Bin and Son Ye-jin's. According to both actors, their team-up was actually pretty special for them too; they're the same age and started in the entertainment industry at the same time. 
But this was the first time they had actually worked closely together. They did film a movie called The Negotiation right before filming CLOY, but they were hardly ever in the same set. You only need to watch CLOY's behind-the-scenes footage to see just how energetic and comfortable these two were to be working side by side!
I can't tell you just how many scenes in each episode made me laugh and cry. All the while, evoking other emotions that endeared this Netflix show to my heart. With a stellar supporting cast to match the iconic pairing of Hyun Bin and Son Ye-jin, it was no surprise when CLOY's last episode surpassed Goblin as the highest-rated K-drama on tvN of all time! So please — do yourself a favour — WATCH. CLOY. 
Also read: WATCH: Crash Landing On You Lead Actors Share Why Travel Is Important!
2. Memories of the Alhambra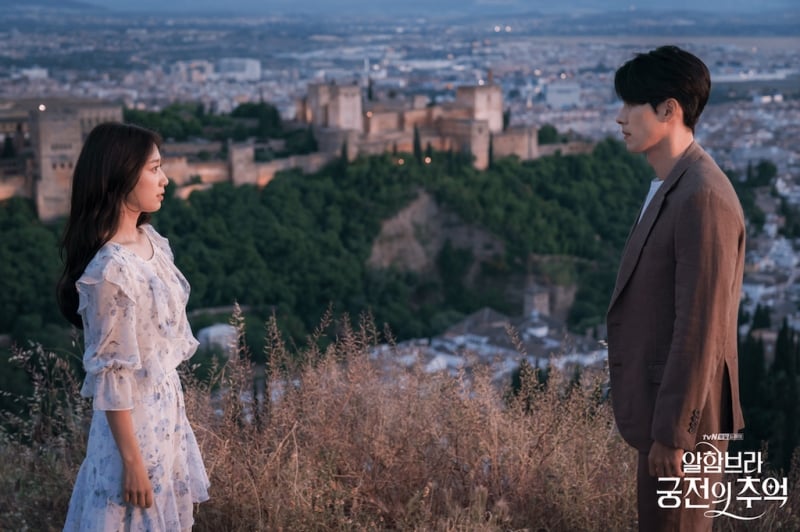 Do you prefer your Hyun Bin sprinkled with a little bit of sci-fi? Memories of the Alhambra will take you on an action-packed adventure with an intriguing romantic side story. This Netflix show starring Hyun Bin and Park Shin-hye begins in the beautiful Spanish city of Granada where the castle complex of Alhambra is found. 
Hyun Bin's character, Yoo Jin-woo, is a CEO who has received a call from a game-developer named Se-joo living in Alhambra. Se-joo is selling a groundbreaking augmented reality (AR) game centred on medieval battles, but he mysteriously disappears when Yoo Jin-woo flies to Spain to strike a deal with him.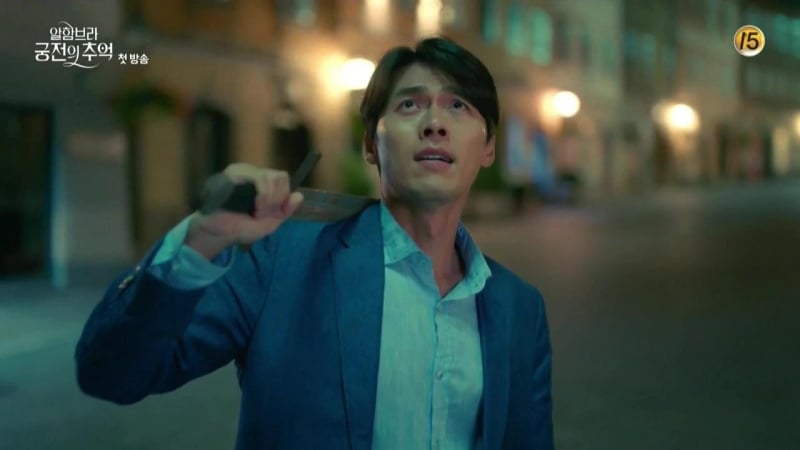 Instead, the CEO finds himself staying at a hostel which is coincidentally run by Se-joo's sister, Jung Hee-joo, played by Park Shin-hye and is Hyun Bin's love interest in this K-drama. The longer Yoo Jin-woo stays in Alhambra to try and find Jung Hee-joo's brother, the more the divide between the AR game and the real world slowly blurs. 
This Netflix show is perfect for girls who want to convert their RPG-loving boyfriends into K-drama believers. Or if you have an affinity for video games yourself, then Memories of the Alhambra will be an exciting watch for you while you swoon over Hyun Bin's flawless beauty. Even when he looks like the most haggard CEO trying to solve the mysteries surrounding the AR game! 
3. Hyde, Jekyll, Me
If the two previously mentioned Netflix shows weren't enough to prove Hyun Bin's versatility as an actor to you, then maybe Hyde, Jekyll, Me will! A romantic comedic twist on the novel Dr. Jekyll Is Mr. Hyde, this K-drama stars Hyun Bin who plays a rich man with two personalities: Gu Seo-jin and Robin. Gu Seo-jin is a next-in-line CEO who runs a theme park called Wonder Land. 
Seo-jin is seen as a cold and ruthless individual. But whenever his heart rate exceeds 150, he turns into Robin who is the complete opposite of Seo-jin. Where Seo-jin is cynical, Robin is kind and exhibits a saviour-complex.  
Hyun Bin's romantic interest in this Netflix show is named Jang Ha-na, played by Han Ji-min. Ha-na dreams of restoring Wonder Land back to its former glory as the next-in-line circus master. But her plans are hampered by Seo-jin who wants to sell the circus due to low ticket sales. The two often go head-to-head. However, to Seo-jin's dismay, his heart rate spikes every time he encounters Ha-na; thereby, bringing out Robin who Ha-na slowly falls for. 
If you want to see Hyun Bin caught up in a whirlwind romance that has loads of hysterically silly scenes, making your stomach hurt from guffaws, then look no further. Hyde, Jekyll, Me is the funniest feel-good romance Hyun Bin has ever filmed!
4. Secret Garden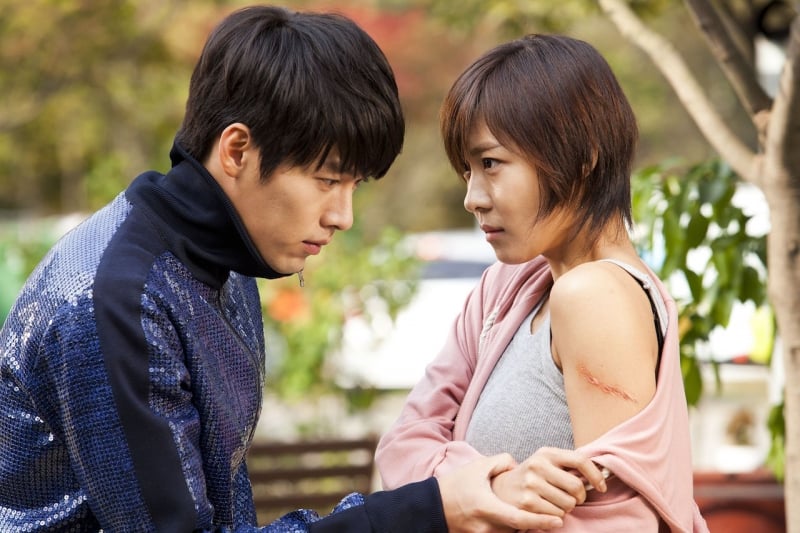 Want to see Hyun Bin chase after a girl who doesn't reciprocate his feelings for once? Though the thought of a lady shunning the dashing Hyun Bin is unheard of, it was definitely possible in the fantasy romantic K-drama that is Secret Garden. In this Netflix show, Hyun Bin plays a high-end department store CEO named Kim Joo-woon who pursues a stunt woman named Gil Ra-im, played by Ha Ji-won. 
Ra-im dislikes depending on people and works hard for herself; hence, the arrogant but good-looking Joo-woon immediately turns her off the first time they meet. But Joo-woon finds that he can't stop thinking about the cold Ra-im. And the plot only thickens when both of them magically switch bodies!
Supporting characters Yoon Sang-hyun and Kim Sa-rang also embark on their own love story while all the comedic drama unfolds. Believe me, you'll be really thankful for watching this K-drama in your free time because, with such an entertaining cast and narrative, Secret Garden won a number of awards including a Top Excellence Award for lead actor Hyun Bin!
Secret Garden even raked in an estimate of ₩20 billion worth of advertisements, including revenue from the OST and live concert! I don't know about you, but if a Netflix series has a memorable OST, then it's a sure sign that we ought to be tuning in. 
5. Confidential Assignment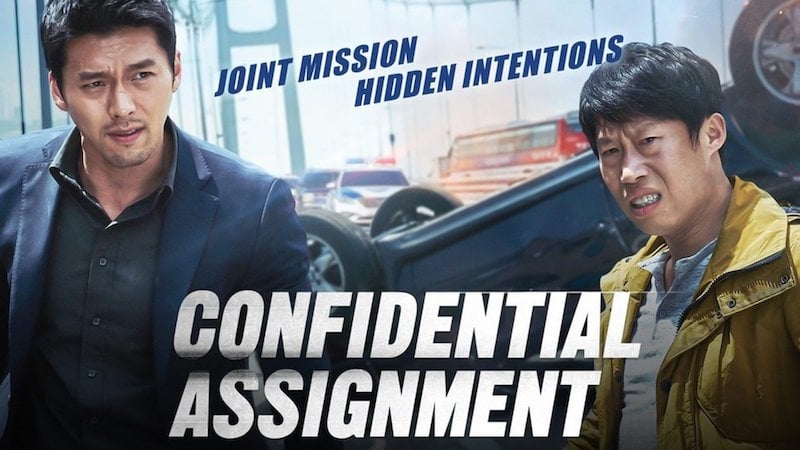 Old but gold, Confidential Assignment was filmed in 2016 with Hyun Bin as the lead. The movie was added to his Netflix roster in 2021; now, stans have a Hyun Bin action film to gawk over! The story revolves around a North Korean officer named Im Cheol-ryung (Hyun Bin). Our action man is sent on a mission to catch the master plate thief Cha Ki-seong in South Korea. Cheol-ryung has little choice but to join forces with South Korean detective Kang Jin-tae, who isn't too keen on trusting Cheol-ryung just yet.
Did you think that Captain Ri was Hyun Bin's first stint as a North Korean? Well, you thought wrong, because Confidential Assignment was his entry point to the North Korean facade he does so well. If you don't have the time to watch (or rewatch) all the Hyun Bin Netflix series listed above, this action-packed movie will more than suffice!
Also read: The Perfect Home Workout Playlist: 18 K-Pop Songs That Will Get You Pumped!
And there you go, all the Netflix shows that star the ever so charming Hyun Bin. Enjoy gazing into his tantalising eyes, adorable dimples, and high cheekbones; all the while crying and laughing as you watch these iconic K-drama series. If they say anything about Hyun Bin, it's that he's an incredibly hard-working actor with an excellent taste in storytelling! 
---
Featured image credit: tVN and Wallpaper Access | Official Website.