So you want to get yourself from the sunny shores in Singapore to the capital of Malaysia. But how does one get to Kuala Lumpur exactly? Instead of driving 4 to 5 hours up yourself and getting annoyed by traffic, here are other ways to take a back seat (literally) and travel to KL in comfort. See for yourself which options – bus, a train or a plane – suits you best!
Fly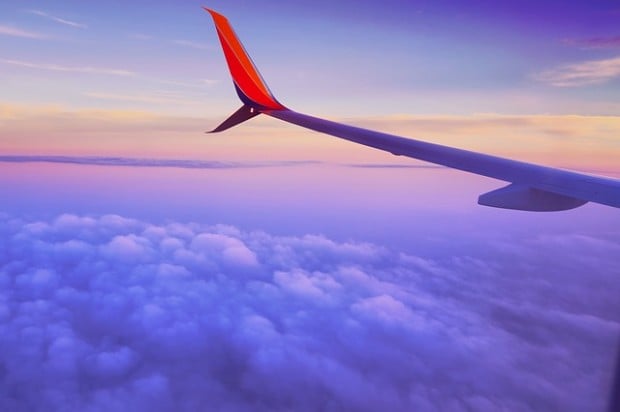 The quickest way to get to KL  [fzPrice]KUL[/fzPrice] is definitely by plane. The average flight duration is an hour. While this option may seem time-efficient, you should also factor in things like checking in early at the airport and the time spent waiting for your baggage.
Look for budget carriers like Tigerair, Jetstar and Scoot! To get cheap tickets, book your tickets when these airlines have their promos. Look out for Scoot's Tuesday Morning Glory, Tigerair's Thursday Tiger Flash or Jetstar's Friday Fare Frenzy. You can also join their newsletters to get updates on sales sent directly to your email!
Getting to the City
If you take a low-cost carrier flight, you will most probably land at the Kuala Lumpur International Airport 2 (KLIA2) which is the low-cost carrier terminal. Getting to the city is pretty easy. You can either choose to take a taxi or a bus. Head directly to Level 1 where you will find bus counters and the taxi area.
If you'd like to take a bus, hop on an Aerobus which will bring you to KL Sentral. A ticket will cost you about RM10 and the bus ride takes about an hour.  For more information, head to any of the information counters.
Train
KTMB Train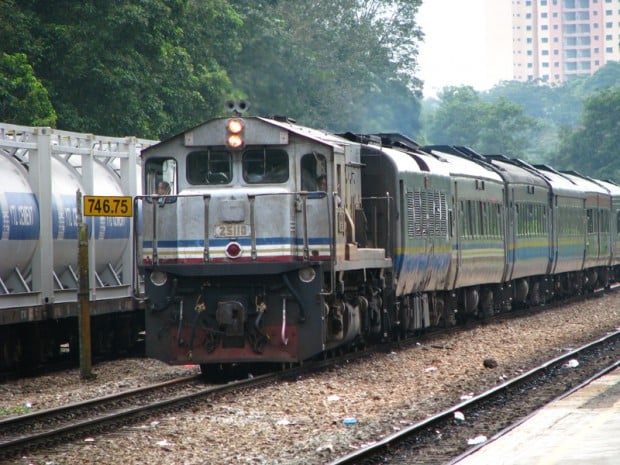 Image credit: Interception 7
The KTMB Intercity train is definitely one the most picturesque way to journey from Singapore to KL. Although the train no longer operates directly from Singapore, you can still take this train from Johor Bahru (JB) Sentral.
To get to JB Sentral, hop on the KTM's Shuttle Tebrau from Woodlands Train Checkpoint. Setting you back $5 per ride, this shuttle train will get you from Singapore to JB in just 5 minutes! The shuttle trains will run 7 times, starting from 5.30pm to 11pm daily. You can plan your trip according to their train schedule.
Once at JB Sentral, make your way to the KTM Intercity train station. The trains to KL have three classes of seating and runs 3 times a day.
ASC: Air-conditioned Second Class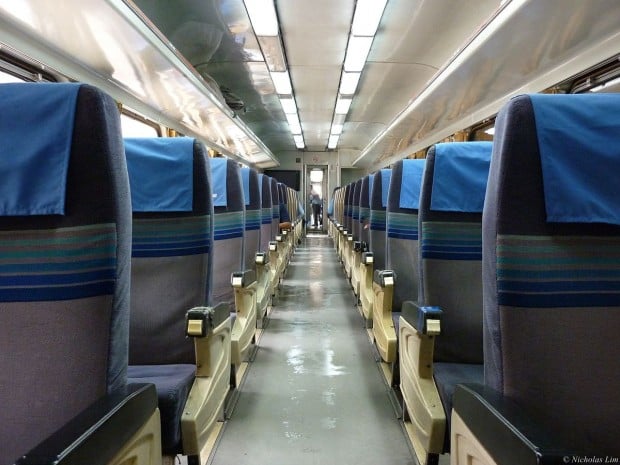 Image credit: NicholasLimMJ
ADNS: Second Class Sleeper
Image credit: NicholasLimMJ
The KTM Intercity trains depart from JB Sentral to KL at 8.40am, 5pm and 10.30pm daily. Do note that sleeper trains depart at the 5pm and 10.30pm slots only. You'll only be able to book  first and second class seats for the 8.40am slot. The entire train ride will take you about 7 to 8 hours.
First Class seats costs RM64, Second Class seats costs RM33 and Second Class Sleepers costs RM45.
Taking the overnight trains are a great way to save money on a night's accommodation and you'll be spending the time effectively because while you're resting, you're in transit towards your destination. The only downside of taking the overnight train is that you might not enjoy a clear view of the picturesque surroundings you would be passing by on your way to KL.
Also, do note that meals are not provided on board all trains. So either fill your stomach before you embark on the train journey or bring some light snacks for you to munch on enroute to KL!
To get tickets, simply head on over to their website and get yourself a KTMB e-Ticket. It's cheaper if you book them online as you'll be charged in MYR as compared to buying them directly at Woodlands and paying more in Singapore dollars. The procedure is pretty straightforward. You'll need to get an account first before you're able to book the tickets!
Of course, there is also the option of buying your tickets directly at JB Sentral's ticketing counter but buying the e-ticket online definitely saves you all the hassle.
Coach
Last but not least, If you prefer a much more straightforward way of getting to KL without getting on an aircraft, a coach is probably your best bet. And taking the coach would probably be faster than taking the train (5 to 7 hours depending on the traffic). Coaches are a great way to travel because they have convenient drop-off points, most of them are in the city centre!
When it comes to coaches, there are two types that you can choose from.
Normal Coaches
The thing you might want to take note about these normal coaches are that there are quite a few stops in between. Fares can range from anywhere between SGD25 – SGD35 and is considered to be the most cost-effective out of all the options.
Some of the coach providers are:
Eltabina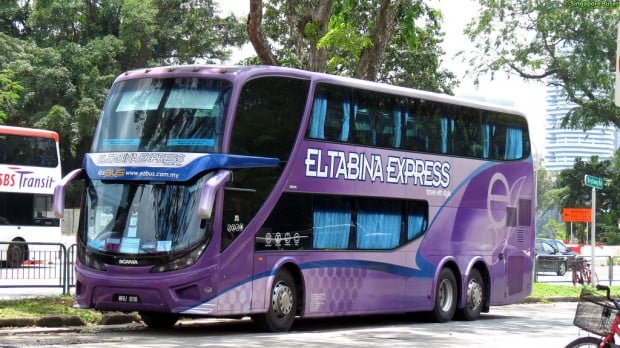 Image credit: Singapore Buses
Price: SGD30
Departure time: 8.30am, 4pm, 7pm, 10pm
Departure point: 200 Jalan Sultan, Textile Centre
Online booking: Yes
First Coach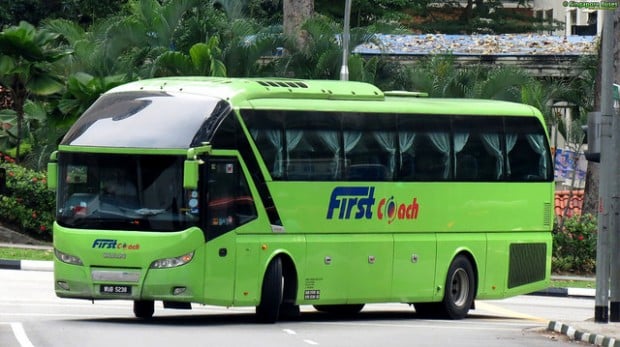 Image credit: Singapore Buses
Price: SGD36
Departure time: 8.30am, 3.30pm
Departure point: Novena Square
Online booking: Yes
Luxury Buses
Luxury buses do not make any stops in between and is probably for those who don't mind spending a bit more money to get really comfortable. And we're talking reclining seats, in-vehicle entertainment and wifi. Some of these luxury buses also do provide meals on-board as well. Be sure to check when you book with them!
Some of the luxury bus providers are:
Odyssey Prestige Express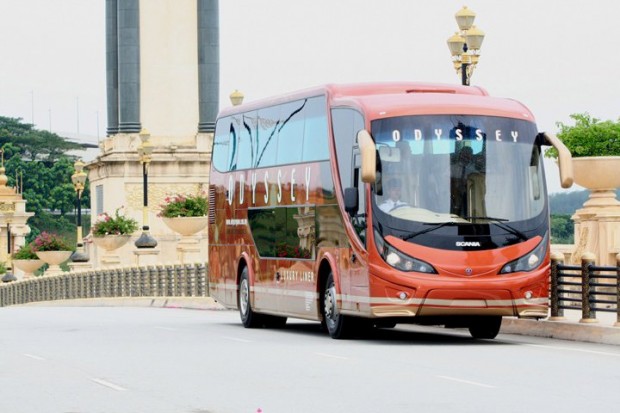 Image credit: Odyssey Prestige Express
Price: SGD45
Departure time: 8am, 11am, 7pm
Departure point: Balestier Plaza
Online booking: Yes
Transtar Travel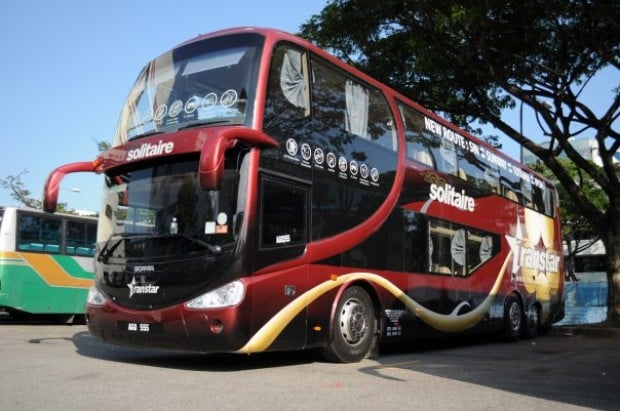 Image credit: Transtar Travel
Price: SGD58
Departure time: 7.30am, 8.30am, 9.30am, 10.30am, 2.30pm, 7pm
Departure point: Golden Mile Complex
Online booking: Yes
Aeroline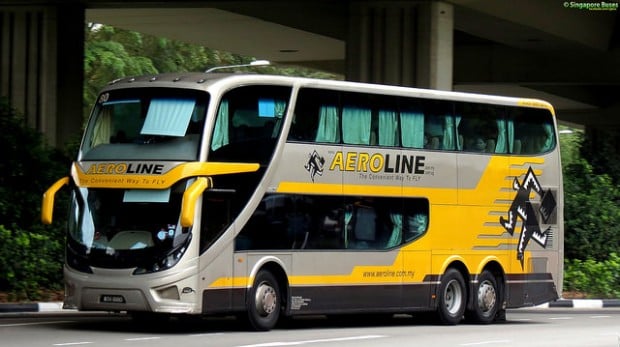 Image credit: Singapore Buses
Price: SGD49
Departure time: 9am, 11:30am, 1:30pm, 3:30pm, 8pm, 6pm (Sat-Sun), 6:45pm (Mon-Fri)
Departure point: HarbourFront Centre
Online booking: Yes
Also, you should book your tickets in advance as tickets sell out pretty fast on weekends. Plus, many bus companies offer you the option of buying tickets online which makes it all easier!
Just remember, don't forget to print out all your e-tickets and check the schedule to avoid wasting precious time!
Now, go on and be on your way to your next holiday in KL!