Looking to indulge in some brunch dishes in Tokyo? Here are some great recommendations to satisfy your late-morning hunger pangs and mimosa cravings!
1. Blu Jam Cafe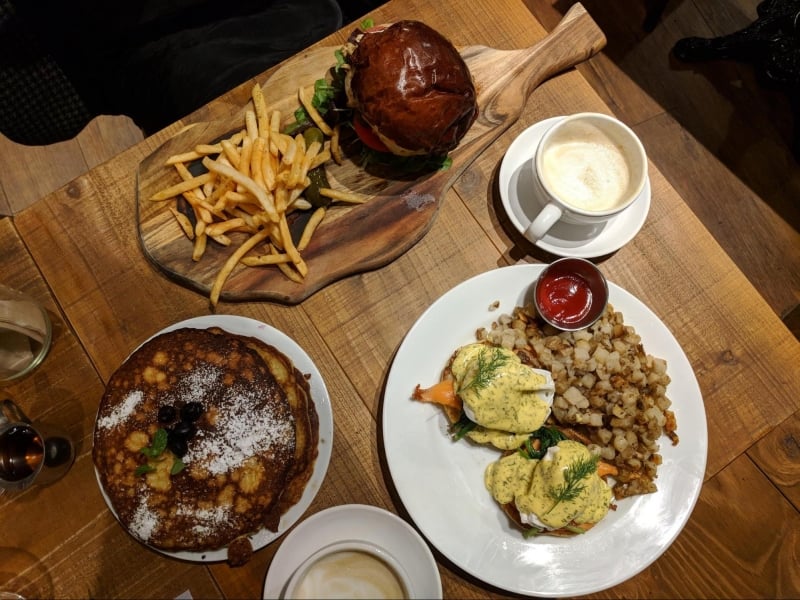 Blu Jam Cafe is a fantastic brunch restaurant that started off with one location in Daikanyama, but because of its popularity, a new store recently opened in Azabu Juban. They serve amazing brunch all day and have a variety of classic dishes such as steak and eggs, eggs benedict and french toast. This is a great restaurant for those with dietary restrictions as well as there are gluten-free, vegan and vegetarian options.
2. Tractor Morning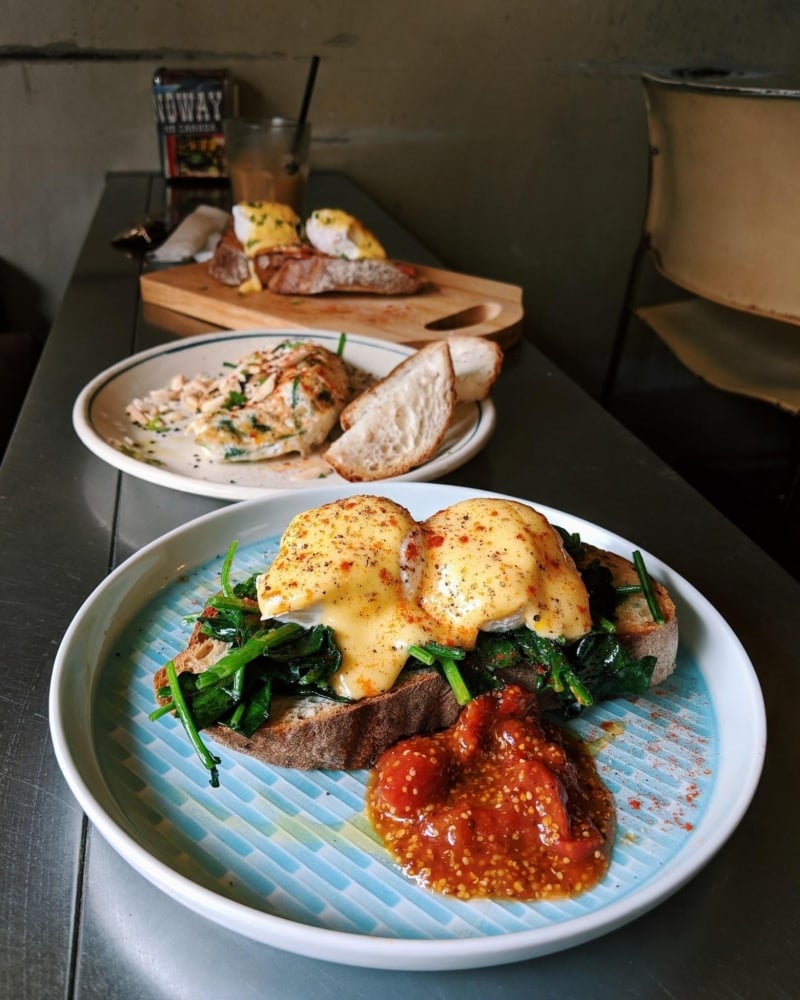 Tractor Morning is a hidden brunch escape in Nakameguro. If you want to guarantee a meal here, make sure you call ahead and make a reservation as it is a small restaurant that can serve only a few people at a time. The homey feel and the delicious eggs benedict will definitely make you want to come back for more!
3. Le Pain Quotidien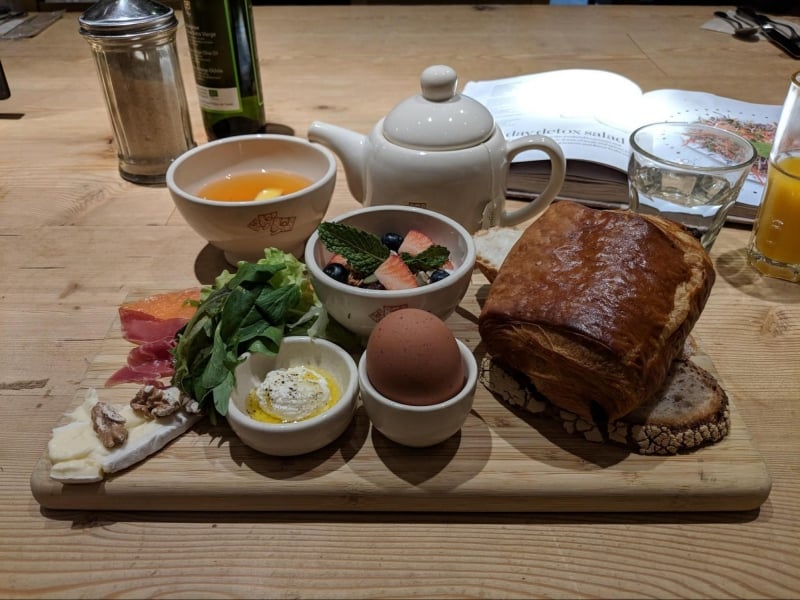 Le Pain Quotidien is a restaurant founded in Brussels that serves great food. In the Tokyo locations, they have a full breakfast menu as well as the Butcher's Brunch and Surf & Turf Brunch. These brunch sets come with a variety of bakery items, a jam bar, mini yoghurt parfait, soft boiled egg, and drinks. You should also check out their tartines, salads and hot dishes as well, which are also great options for a late brunch! There are four locations in Tokyo to choose from: Tokyo Midtown, Shibakoen, Shibuya and Tokyo Opera City.
4. Mercer Brunch
Mercer Brunch is a New York style brunch spot that serves freshly made french toast and other breakfast items. The serving portions of this restaurant will definitely give you a food coma after your meal. Enjoy the atmosphere of Mercer Brunch that is designed to give an urban resort feel with terrace seats and great sunlight. Order a champagne and have a relaxing time with your friends at either of their outlets in Roppongi or Ginza.
5. Flipper's
Flipper's is a pancake specialty restaurant that serves the best pancake breakfast plate you will ever have. They use simple yet special ingredients to create the fluffiest souffle pancake. You can have a taste of this wiggly pancake at Jiyugaoka, Shimokitazawa, Kichijoji, Daikanyama or Shinjuku.
6. Sawamura Bakery
Sawamura Bakery is a bakery based restaurant that has a delicious breakfast menu available from 7am to 10am. If you are an early riser on weekends, you have to try either the Sawamura special morning plate, avocado egg salad plate, french toast plate or the bacon egg plate. Have a taste of their outstanding breakfast menu in Hiroo, Marunouchi, and Shinjuku.
7. bills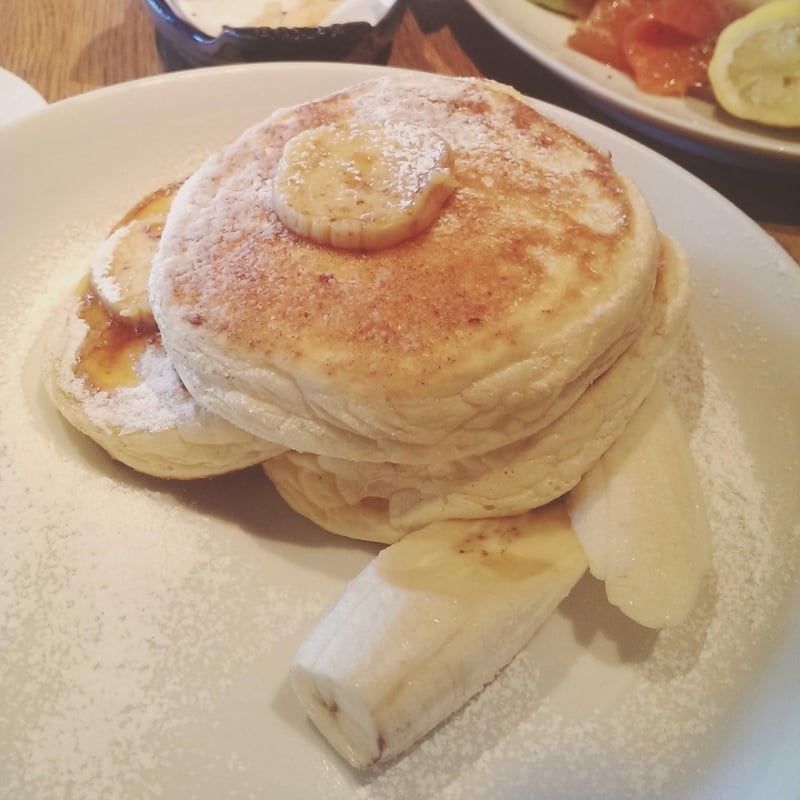 bills is a breakfast restaurant that opened first in Australia by chef Bill Granger in 1993. After its success in the land down under, it has opened several outlets worldwide including Japan with locations in Futakotamagawa, Ginza, Odaiba, and Omotesando. Their breakfast is available until 11am so try one of the bills classics dishes: the ricotta hotcakes, sourdough, and avocado, scrambled eggs, poached eggs, corn fritters or the full Aussie breakfast. The almond milk chia seed pot is definitely a classic as well!
8. World Breakfast Allday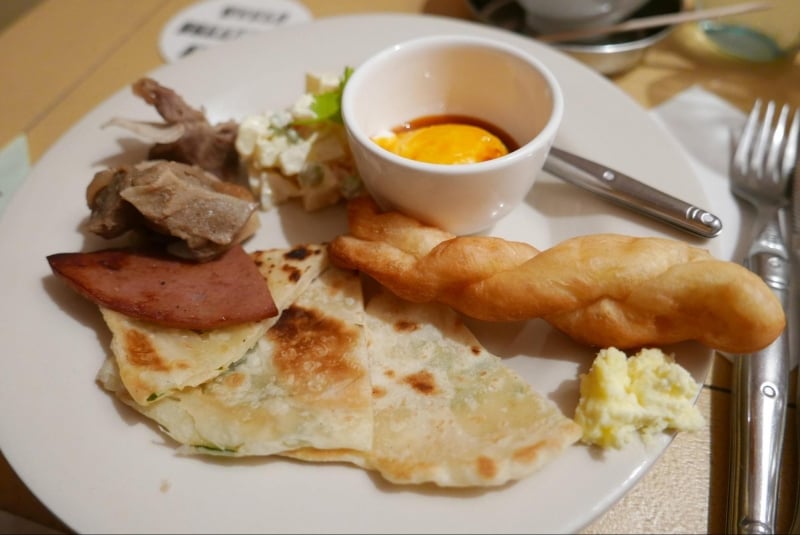 World Breakfast Allday is a restaurant that serves breakfast dishes from around the globe. You can learn about the culture, history, and taste of each of the special breakfast dishes served here. Depending on the month, the breakfast dish will be different. For the month of May, Malaysian breakfast will be served. There are two locations in Tokyo, Gaienmae, and Harajuku, and they are open from 7.30am to 8pm.
9. eggcellent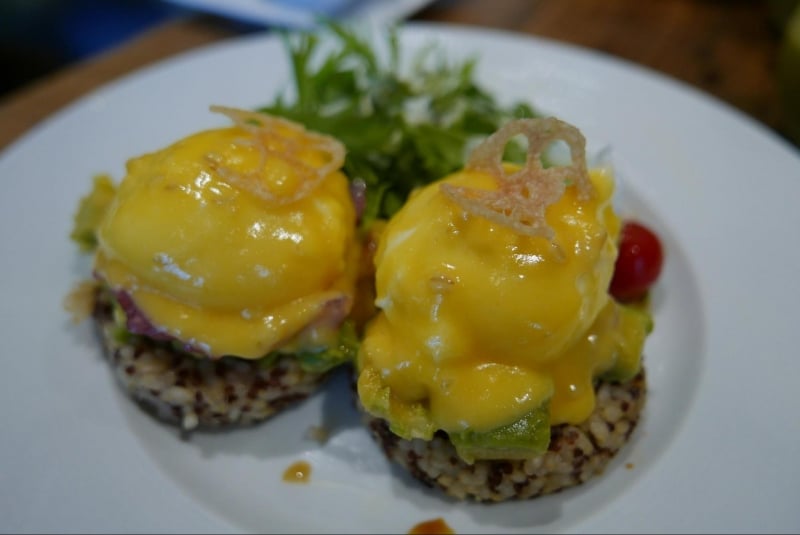 eggcellent opened in Japan to create a new breakfast experience for Japanese customers, one that involves more relaxed mornings. Their store has many cute egg-themed decorations, such as egg-shaped chairs and egg-like salt and pepper shakers. The quinoa eggs benedict is a one of a kind dish that you have to try! Go ahead and browse through their excellent menu at Roppongi Hills, Haneda Airport, Omotesando and Shirokane.
10. Captain Cook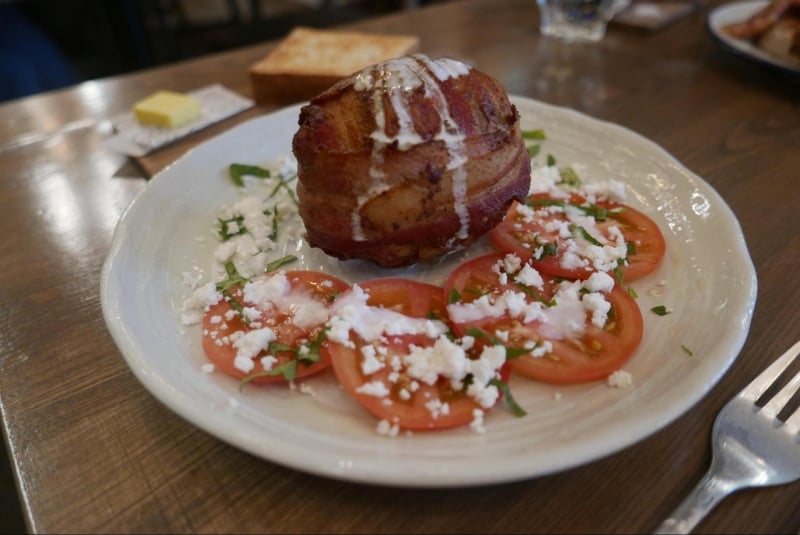 Captain Cook is a British-style restaurant located in Minami Azabu that serves unique breakfast dishes. The restaurant was established in 2015 with the goal to spread the image of British food to the Japanese. Their vast breakfast menu is available on weekdays from 8am to 2.30pm and on weekends from 8.30am to 3.30pm. Try the Shakespeare's Globe, which is an avocado stuffed with a poached egg wrapped with bacon! There are also gluten-free options.
11. The Original Pancake House
The Original Pancake House is a pancake specialty restaurant that started in the U.S. in 1953 and has grown to over 140 stores internationally. They have quite unique pancakes such as the apple pancake and macadamia nut pancake, as well as waffles and french toast. You can enjoy their breakfast anytime between the hours of 11am to 10.30pm. The Original Pancake House is located in Kichijoji, Shinjuku, and Kitasenju.
12. Lounge 1908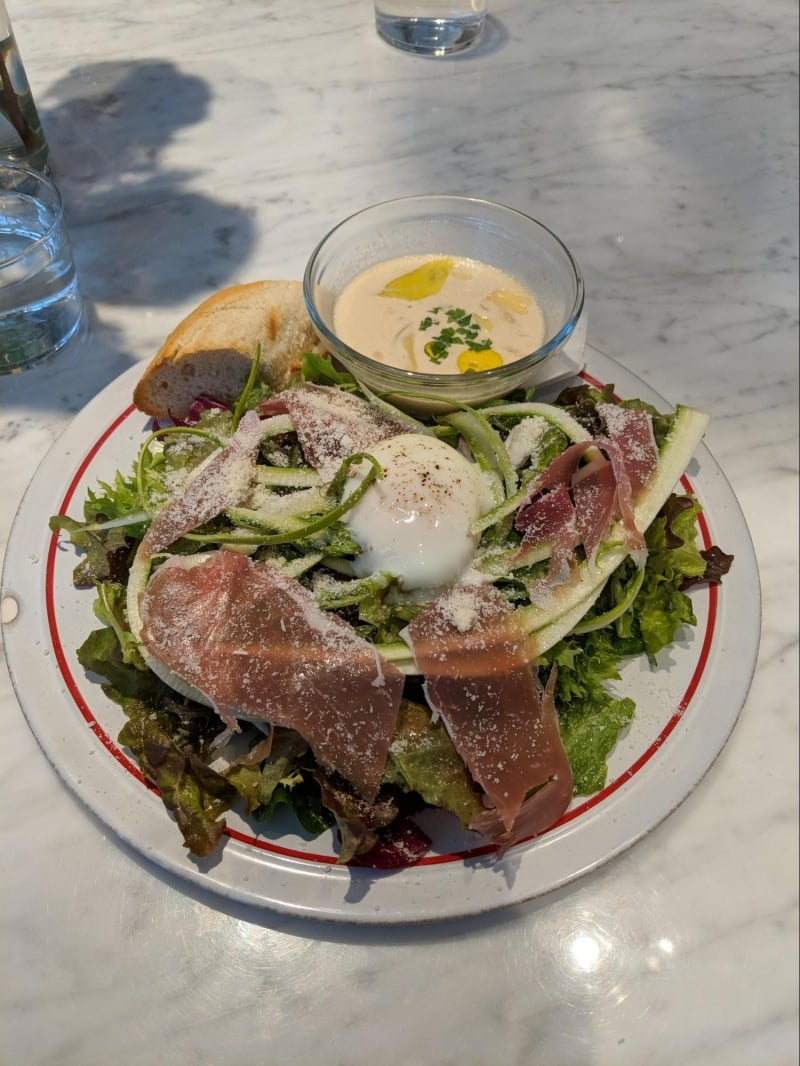 If you are looking for more of a healthy breakfast option, try Lounge 1908 in Aoyama. Between the hours of 11am to 3pm, you can order wonderful dishes such as avocado toast, salad lunch, deli plate lunch, vegetable curry and vegetable taco rice. Order a drink set and have a sip of their herb tea or champagne by the glass, and have a classy brunch in the Omotesando area.
13. Jade5
Jade5 is a charming, small restaurant in Hiroo that serves traditional breakfast dishes such as eggs benedict, omelettes, pancakes, french toast, and breakfast burritos. This American-style restaurant is open from 7.30am to 6pm and also has other menu items such as hamburgers and sandwiches that you can try during the day.
14. Sarabeth's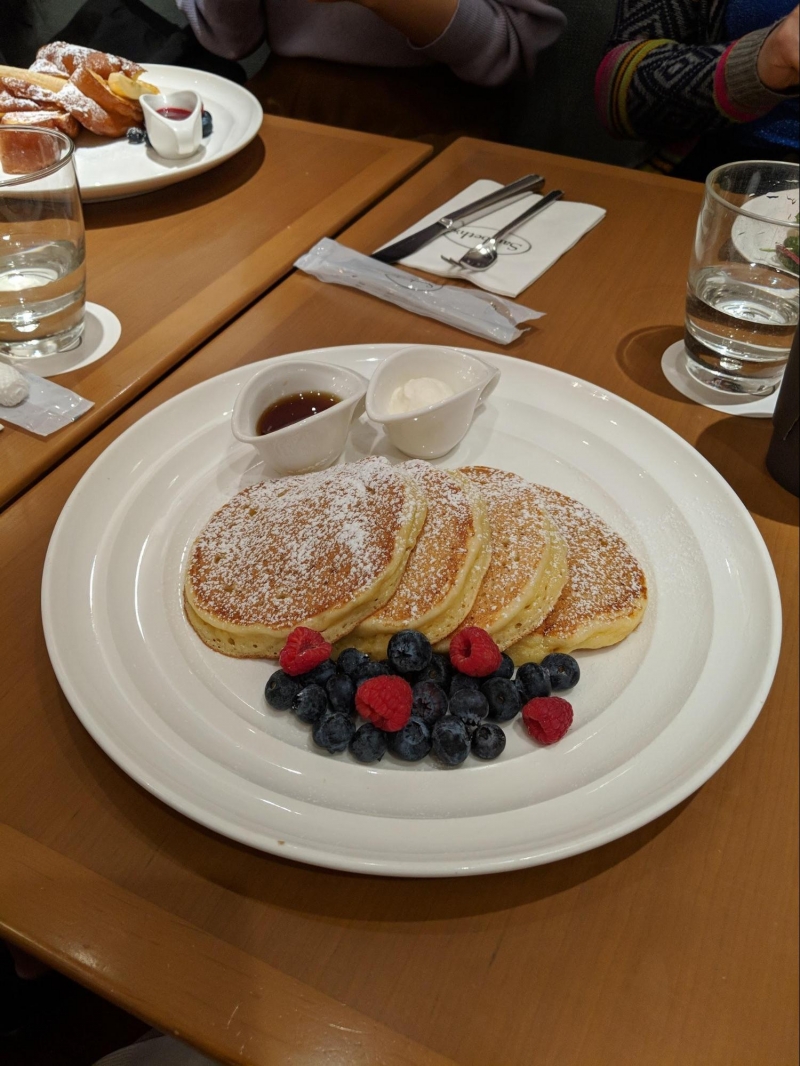 Sarabeth's is a breakfast restaurant from New York that has been called the "Breakfast Queen of New York". The amazing flavours of Sarabeth's are loved by many Americans and have picked up popularity among the Japanese too. Order their fat and fluffy french toast, lemon and ricotta pancakes or classic eggs benedict. You can try out their wonderful breakfast menu in Marunouchi, Shinjuku or Shinagawa.
15. Lesson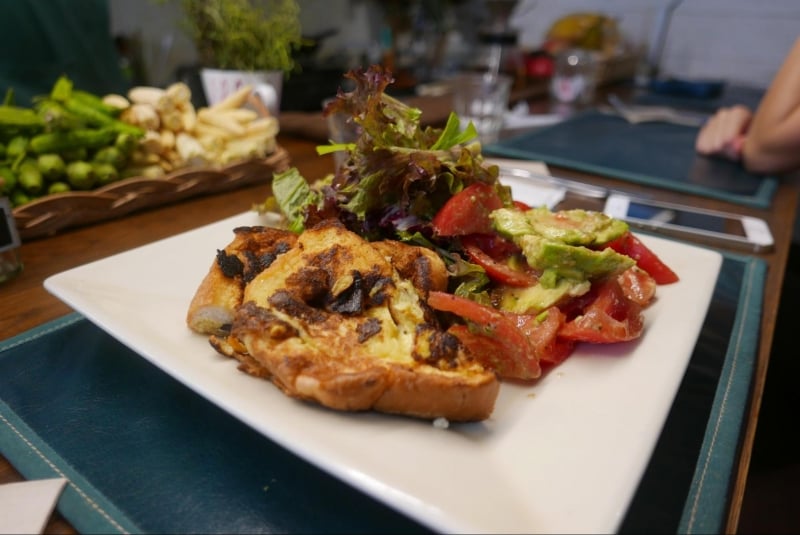 Lesson is a homey cafe and bar in Gakugei Daigaku that serves delicious breakfast food with fresh, local vegetables. This hole in the wall spot is not known to many and is a great place to share a wonderful time with friends. Try their toast and scrambled eggs, french toast or pancakes!
With this list of brunch spots, you will have new restaurants to try out on each trip to Tokyo! So go ahead and tuck into a hearty brunch before embarking on your explorations of the city.