There's something calming about making yourself look presentable through morning rituals. Skincare and makeup go hand in hand; the more thorough you take care of your skin, the better makeup will set on your face. 
From my experience then and now, Japanese beauty brands consistently stand out with skincare products that deliver very positive and even quick results. Their makeup products, on the other hand, are always spot on in identifying what the average makeup lover is always in search of. If you want to know more about these holy grail Japanese beauty brands, check out this list I've rounded up for you!
Japanese skincare brands
1. Olay Regenerist Cellscience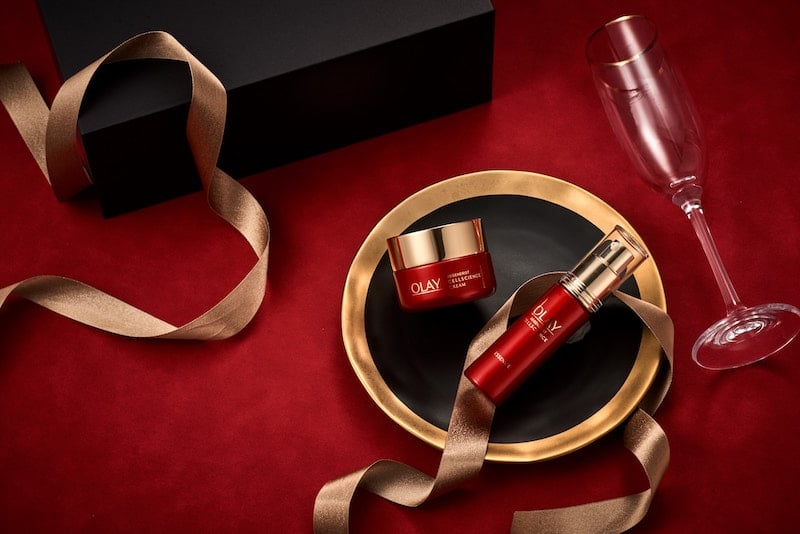 Although Olay is not a traditional Japanese skincare brand, it's officially introducing the Olay Regenerist Cellscience, the only Olay range to be made in Japan where beauty traditions go back since time immemorial. This new Olay prestige skincare line is infused with breakthrough Super Peptide Complex, and of course, Olay's signature ingredient Niacinamide (Vitamin B3); the same components that are highly sought after because they have proven to make the skin tighter, lifted, and more sculpted!
It wouldn't be a Japanese skincare product if there were no studies behind it. For over 10 years, Olay conducted a multi-ethnicity study that showed less than 1% of skin cells are Origin Cells. If you're not familiar with that, Origin Cells are basically responsible for generating new cells, but they become sluggish over time. That means, the older we get, the more we lose elasticity and our cheeks start to sag because our skin's Origin Cells and bioenergy decrease. Specifically, women of Asian descent from 20 to 40 years of age, experience the steepest decline in elasticity.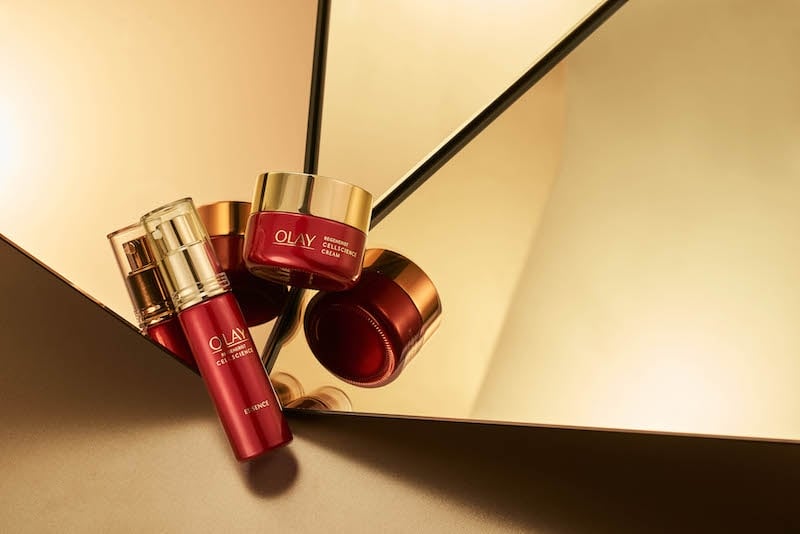 To offer a solution, the Olay Regenerist Cellscience was created to activate the skin's energy switch and boost its bioenergy. Aside from its main benefits such as tightening and sculpting, it also reduces crow's feet with its carob fruit extract, absorbs anti-ageing ingredients better with OliveM™, and protects against free radicals with Vitamin E. Results reportedly include an increase in cheek plumpness by 40% and jawline firmness by 50%.
What's more, this new skincare line comes with a blend of luxurious fragrances like juicy apple, refreshing bergamot, blooming freesia, and warm sandalwood for your rejuvenating indulgence! You can order your Olay Regenerist Cellscience products exclusively at Shopee with a price range of S$79.90 to S$89.90.
*Brought to you by Olay.
2. Tatcha
Tatcha has become a cult favourite among Japanese skincare brands; not only does it cater to the needs of modern women but also honours the time-tested beauty traditions and ingredients found in Japan. Tatcha's star ingredient is called Hadasei-3™, which is composed of anti-ageing superfoods rooting in geisha beauty rituals. They have products to answer all of your skincare dilemmas: texture, skin tone, acne scars, and oiliness, to name a few. 
Its bestsellers include the Water Cream, which promotes hydration and a poreless appearance; the Deep Cleanse is also worth your buck with its natural fruit exfoliant that unclogs pores, and the Silken Pore Perfecting Sunscreen is something women reach for as it provides SPF 35 with a matte and poreless finish. The best thing about this Japanese skincare brand? You can buy your favourites in sets!
3. Bioré
Bioré is a go-to Japanese skincare brand that's composed of a passionate tribe of "pore-obsessed risk-takers"! If you have oily skin and a problematic nose area, then I'm 90% sure that you've already bought and tried Bioré' pore strips from your local drugstore. This product deeply cleanses the skin to unclog pores and ultimately sucks out blackheads, bringing out visible results in a matter of minutes!
Another effective Bioré product I've tried is their Cleansing Oil Makeup Remover. This budget-friendly bottle removes strong waterproof makeup and doesn't give a greasy feel to the skin at all. Just remember to double cleanse; use a facial wash afterwards. 
If your oily skin needs special care, try their best-selling Deep Pore Charcoal Cleanser. It's infused with Japanese Skin Purifying technology, which will help you keep the blackheads and acne at bay, by drawing out any pore-clogging material such as bacteria and oil!
Also read: Japanese Vs Korean Skincare — Which One Should You Try?
4. Natural Aqua Gel Cure
This Japanese skincare brand saw a swift rise to fame. Cure was founded in 2003 with a star product that focused on extreme gentle exfoliation. You have to remember that the Japanese live by the skincare motto of mochi-hada, which means ultra-soft rice-cake skin. 
Therefore, their skincare routine often veers way from exfoliators with microbeads that might irritate the skin. Instead, the Japanese create exfoliators with water-like consistency, just like Cure's best-selling product, Cure Natural Aqua Gel. Exfoliation with Cure doesn't have to feel grainy or painful at all!
The brand also lives by three Rs: Remove, replenish, and retain. "Remove" seeks to eliminate dry skin with the Natural Aqua Gel so that you can moisturise better; "replenish" combats oxidation using natural rock salt with the Cure Bathtime Pack, which you can likewise use as a body wash; and "retain" seals moisture while combining the properties of toner and lotion through the use of the Cure Water Treatment!
5. DHC
DHC embraces the Japanese concept of wabi-sabi. According to this philosophy, all of us are perfectly imperfect. Despite our imperfections, we should all have the privilege to feel comfortable in our own skin. And this Japanese beauty brand strives to achieve just that. How? Well, for over 40 years, DHC has been revolutionising skincare by fusing the latest science with traditional botanicals that provide superior nourishment!
DHC products, such as their best-selling Deep Cleansing Oil and Olive Virgin Oil, are mainly formulated with olive oil which carries antioxidants such as vitamin E and polyphenols. These dissolve every type of face dirt under the sun like sunscreen, sebum, and waterproof makeup. With one of the most nourishing oils in the world, DHC's products hydrate your skin without clogging your pores. And to make things fancier, this Japanese beauty brand sources its olive oils from the organic olive groves of Baena, Spain, which are then purified in state-of-the-art factories in Japan!
Want to achieve the best results? Follow DHC's four-step regimen by double cleansing and double moisturising. Start with the face oil, then use the foaming cleanser, and end with applying DHC's liquid lotion followed by the moisturiser!
6. Hada Labo
Hada Labo is the Japanese term for "Skin Lab" and it suits the brand perfectly. A product of over 100 years of research development, Hada Labo's best-selling face lotion is unsurprisingly the #1 face lotion in Japan. Would you believe that this Japanese beauty brand sells one bottle of face lotion every two seconds?!
The brand's star ingredient is Super Hyaluronic Acid which evenly hydrates the skin to promote a youthful and supple look. Even better, the brand categorises its products into three categories: Moisturising, Brightening, and Anti-ageing. You'll find an equal range of products under each category, from face wash and clear lotion to milk, and from serum to mist and gel! Hada Labo's best-sellers often include the Goku-jyun Clear Lotion, the Goku-jyun Face Wash, and Goku-jyun Mask. 
7. Sekkisei
Although a Japanese skincare brand, Sekkisei actually got its name from the Chinese character for "snow", which the Japanese believe represents purity, brightness, and beauty. With that in mind, you ought to turn to Sekkisei if you're looking for time-trusted products that will hydrate, replenish, and illuminate your skin like it's never been before. All these benefits have been Sekkisei's trademark since 1985!
Not to be left behind by modern science, Sekkisei combines research with traditional Japanese and Chinese herbs to create the perfect products that will give you translucent and acne-free skin. 
If you're looking for a product that will improve your face's texture and reduce pigmentation, try the Sekkisei Lotion; match this with the hydrating and lightweight Sekkisei Emulsion to protect your skin from UV rays while keeping it hydrated even when you're in humid or dry weather. Have a problem with blackheads? Get rid of them and refine your pores with the Clear Brightening Mask. Your skin will never have dull days again!
8. SHISEIDO
I believe SHISEIDO needs no introduction. If you visit Japan, you won't just find SHISEIDO products in stores or malls, you might even find them in your hotel rooms as the haircare amenities! But since we're focusing on Japanese skincare here, let's shine a spotlight on SHISEIDO's speciality — sun protection.
SHISEIDO, hands down, produces the best sunscreens in the world with SPF ratings that go above 50 yet still feel utterly lightweight on your face. Their ingredients highlight WetForce Technology that makes the sunscreen more effective as you sweat and get wet, without any white cast. Their best-selling sunscreen today is the Sun Protector Lotion, which is also ocean-friendly (that's a huge plus in my book)!
Other skincare products that SHISEIDO is known for are their face creams and serums. Their current best-sellers for these are Benefiance Wrinkle Smoothening Eye Cream and the Ultimune Power Infusing Concentrate. Both of these are sure to make your skin feel firmer and hydrated!
9. Senka (Shiseido)
Speaking of SHISEIDO, did you know that it's only one of many Japanese beauty brands under its namesake company? Among them is another popular brand called Senka, most known for its facial washes that bring out the freshest and cleanest feeling after a good rinse.
I personally love Senka's Perfect Whip foam facial cleanser, and I couldn't quite believe the unique sensation it left on my skin after my first time to try it. My skin immediately felt super clean and hydrated minus the greasy and squeaky feelings that usually come with such results. This blessing from above has nourishing ingredients such as hyaluronic acid for hydration, and the natural silk essence and rich white cocoon which create the dense foam that allows your skin to feel extra pampered and refreshed!
Another cult favourite from Senka is Perfect White Clay, a deep pore facial cleanser that's equipped with an Aqua-In-Pool ingredient. You can count on this to strengthen your skin and reinforce barrier functions. And like the Perfect Whip, this product contains the silk cocoon essence which will leave your skin feeling oh so fresh without the tight squeaky discomfort!
10. SK-II
Last but not least on this list of Japanese skincare brands is the queen of all essences SK-II! Each SK-II product is formulated with the brand's signature ingredient called Pitera™. This promotes natural rejuvenation, maintains elasticity, minimises the appearance of pores, evens out skin tone, and brightens your skin. In short, this magical ingredient is the whole package!
To experience the holiest of grails, test out the SK-II Facial Treatment Essence that so many beauty aficionados swear by. This legendary product has transformative powers and promises to bring out your best skin. Over one million women across the globe use it; one bottle is sold every two seconds!
What's more, you can get the best results by pampering your skin with other therapeutic and best-selling products such as the SK-II Facial Treatment Mask and the R.N.A. Power Radical New Age Cream. Not gonna lie, these products will cost you, but your skin will surely reap the benefits tenfold! 
Japanese makeup brands
11. Cezanne
Let's start this list of Japanese makeup brands with Cezanne, popular for being affordable while offering high-quality products. You'll find this brand prolific in Japanese drugstores like Matsumoto Kiyoshi, Daikoku Drug, Tomod's, and even Watsons. If ever you're travelling to Japan on a budget but want to pamper yourself a little bit, buy yourselves the following Cezanne products:
The UV Ultra Fit Base N is among the best primers when it comes to Japanese makeup brands. It's water and sweatproof, which means it's ideal for an oily skin type or best to use in the summer and destinations with humid climates. Meanwhile, the UV Clear Face Powder can guarantee sun protection with SPF 28 PA+++ and prevents sweat and sebum from taking off your makeup. Another waterproof product they have is the Cezanne Gel Eyeliner, which is a 2-in-1 liner that can draw or smudge your eyeliners. With great performance and affordability, Cezanne is perfect to buy as souvenirs for you and your friends.
12. CanMake
When I first saw CanMake products, it really reminded me of Sailor Moon's aesthetic; but of course, CanMake stands out in its own way. By providing makeup products with ingredients that cater to sensitive skin matched with doll-like packaging, CanMake epitomises beauty and sparkle!
There's no need to be intimidated by this Japanese makeup brand's elaborate motif. CanMake's philosophy is all about enhancing natural beauty by offering high-quality ingredients while flaunting a flexible shade range for their growing Asian market. And I was pleasantly surprised that most of their complexion products have SPF, from their concealers and BB cream to foundations and finishing powders!
CanMake's best-sellers include Marshmallow Finish Powder, CanMake Cream Cheek, and the Eyebrow Liquid. But don't stop there, this Japanese meakeup brand expands to nail care products and makeup tools too. Enjoy the wide selection of beauty items festooned with the rosiest and sparkliest embellishments you could ever add in your makeup arsenal!
13. Dolly Wink
If you're a sucker for eye makeup, there's no way you haven't heard of Dolly Wink. This Japanese makeup brand specialises in — you've guessed it — eye makeup! Dolly Wink wants its consumers to enjoy putting on natural eye makeup while still looking fabulous and ready to take the world on. 
With that mission in mind, Dolly Wink came out with several collections, from its series of false lashes to eyeliners and eyebrow pencils. But out of all of them, the false lash series reigns supreme as Dolly Wink's holy grail. Just ask your favourite Asian beauty gurus, they're sure to have bought false lashes from Dolly Wink before. And if they can't convince you, just think: Dolly Wink has sold more than 10 million pieces from their false eyelash series worldwide. Don't you feel #FOMO already?
14. Heroine Make
With great eyelashes come great mascaras, and you can definitely buy world-class mascaras from Heroine Make. You can't miss this Japanese beauty brand when in Tokyo because it has such scene-stealing 90s anime packaging. Some may consider this a cheap marketing move. But if you think about it, where have you seen the most banging eyelashes if not on anime characters? Having grown up with anime, I completely appreciate why Heroine Make chose anime to illustrate just how powerful their mascaras are!
They have several selections of mascara for different needs. If you're looking for volume, opt for the Volume and Curl Mascara Advanced Film. To add the illusion of length to your eyelashes, try their Long & Curl Mascara Super WP. Yes, they are all extremely waterproof, and of course they will hold the eyelash curl even on Asians. The best part? They sell a Speedy Mascara Remover too, for stress-free makeup removal!
15. Kate Tokyo
Among these Japanese beauty brands, Kate Tokyo is the most current, producing cosmetics that reflect the vibrant, on-trend energy of Japan. This brand's products are greatly influenced by the sharp, sophisticated, and fashion-conscious Japanese urbanites. But Kate Tokyo also makes sure that their products reach out to people from different walks of life with its affordable prices!
You might find it hard to narrow down on a few items; this Japanese makeup brand specialises on all bases, from complexion products down to its vibrant lippies. For starters, you should check out their pretty and shimmery eye shadow palettes. Each palette is travel-friendly as they come in small compartments. Loaded with shades that are easy to blend and match, Kate Tokyo's eyeshadows are perfect for beginners. 
Another travel-friendly product they have are their lip palettes. Their Nude Rouge collection is just what red lip lovers need: one vivid red base, and a nude shade to layer over the red hue. This creates the perfect red! And the best thing about the collection is, the palettes come in different shade matches of reds and nudes to adapt to any skin tone!
16. Koh Gen Do
Obsessed with foundation yet acne-prone? Koh Gen Do is the answer to your prayers. This Japanese beauty brand produces both skincare products and a cosmetic line. All their complexion makeup products are equipped with cutting edge skincare technology made up of plant-based ingredients with healing properties. So while you may not notice it, Koh Gen Do's unique formulation actually repairs your skin while you're wearing their products throughout the day.
This brand's most coveted product is undoubtedly the Maifanshi Aqua Foundation. Professional makeup artists swear by this and even use it on blockbuster projects due to its pore-minimising effect and ability to resist sweat and oil. On top of that, it keeps your skin hydrated and healthy thanks to its skin-conditioning emollients. If you're looking for all these benefits but with extra coverage, opt for the Moisture Foundation instead. 
Too lazy to remove makeup in a step-by-step regimen? Try Koh Gen Do's pack of Cleansing Water Cloth. These ultra mild cleansing wipes are soaked in mineral-rich thermal water and conditioning botanical extracts to soothe your skin as it wipes away even the most stubborn waterproof makeup. While other makeup wipes may irritate your skin, this one hydrates it. Goodbye, flakey skin!
17. K-Palette
If eyes are the windows to your soul, then eyebrows are…also the windows to your soul!!! Well, at least that's true for girls who can't leave the house without their eyebrows. And to ensure that their eyebrows are kept in place, they turn to the holiest of holy eyebrow grails, the K-Palette 1Day Tattoo Real Lasting Eyebrow Liner. 
This baby does not budge until you want it to budge and that's not even an exaggeration. It isn't just smudge-proof and water-resistant; it's also light and packed with essences that promote brow hair care as you wear it. I know so many makeup addicts who have refused to change allegiance once they discovered this game-changing eyebrow product, and I get them. It's expensive to experiment with different brands, but K-Palette's price range is affordable to boot! 
K-Palette also offers some cute and cheeky products (pun intended), such as the 1Day Magic 3D Palette, which has two powder blush shades, a highlighter, and contour. For a pop of colour on your lips, the Semi-matte Lip Tint Stick will glide like a dream. A hydrating formula basically oozes in it and it dries to a comfortable semi-matte finish. Perfect for a natural makeup look!
18. Majolica Majorca (Shiseido)
Think Shiseido for teenagers or those who are young at heart. Majolica Majorca speaks to our youthful spirit; that's quite evident from their packaging that rivals that of CanMake (oooh, drama!). But in all seriousness, this Japanese beauty brand's packaging takes candy and vintage designs to a whole new level. More importantly, the products contain skin-loving ingredients to help ward off acne and sebum. Its complexion products are, of course, moisturising. You'd expect no less from a Shiseido brand!
Its best-sellers include the Poreless Freezer, which keeps your skin grease-free and smooth beneath all the makeup. The Lash Gorgeous Neo Mascara is also a go-to when you want those doll-like lashes meticulously separated and not clumped together. Meanwhile, the Wonder Fixer Ex will keep your makeup in place while fighting away the sebum and stickiness due to humid weather. 
What's even better is that Majolica Majorca products are super affordable. You can even buy some of the products in Japan's Don Quijote stores!
19. Shu Uemura
Shu Uemura is a household name. We all know it to be the Japanese makeup brand that melds luxury and fun; as well as mixing tradition with modernity. They're not afraid to come out with unconventional colours and shimmers, bringing out the edgy-chic personality in everyone. But amidst their quest to revolutionise the beauty scene in Asia, they hold firm to their philosophy, "Beautiful makeup starts with beautiful skin."
Needless to say, when you wear Shu Uemura, your skin gets the love it deserves. If you want to get the holy grail from their skincare line, reach for their cleansing oils. But as far as their makeup products are concerned, the best-selling one would be the iconic Shu Uemura eyelash curler — this will curl each lash so high that the makeup deities will be able to see them!
Don't let your eyelashes overshadow your lips though. Pick up that Shu Uemura Lacquer Shine Glossy Lipstick to make your pout look extra kissable. And of course, you can't go out without your brows; let Shu Uemura's brow sword give you an easy time filling out the windows to your soul (see #14), as it's equipped with a brow pencil on one end and a spoolie brush on the other!
Admittedly, Shu Uemura lies on the more adventurous and pricey end of the spectrum. But I'm sure you'll find at least a product or two that will resonate with you and turn you into a believer. 
Also read: 13 Must-Try Korean Beauty Brands & Their Best-Selling Products
Japanese beauty brands are definitely tough to beat. Once you've learned about the sea of holy grails, it's only a matter of time before you burn a hole through your pocket and lose yourself on a shopping spree. But having so many beauty options is a happy problem for a skincare and makeup connoisseur if you ask me!