I went to Tasmania and it left me absolutely awestruck. I would say that Tasmania is akin to New Zealand — the perfect mix of a nature lover's paradise and a photographer's wet dream.
Let me bring you on a visual journey across seven locations that showcase the beauty of Tasmania.
1. Mount Wellington
You can't visit Hobart and not visit Mount Wellington. It is an easy half an hour drive from Hobart City.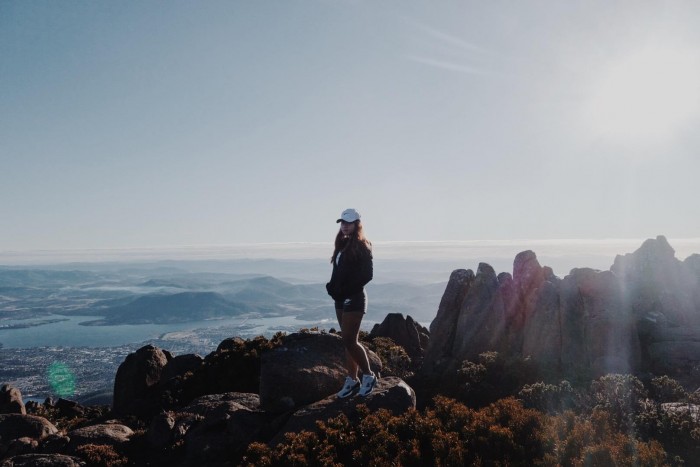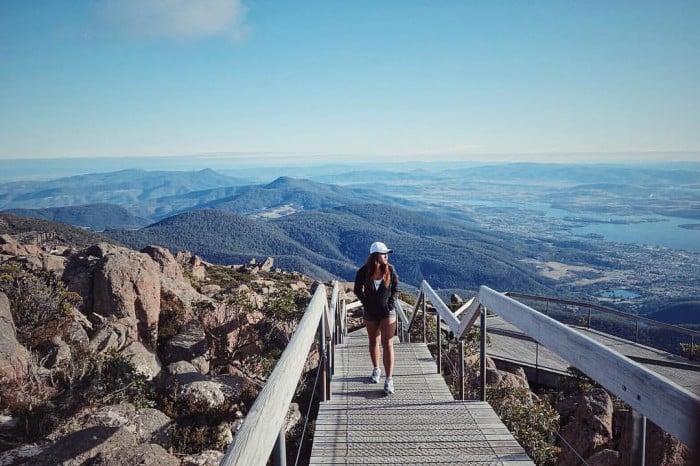 The summit of Mount Wellington overlooks the beauty of the city.
Tips:
(i) It's freezing cold and windy at the top (the temperature can fluctuate tremendously) so be sure to put on a coat or thick jacket.
(ii) It is a narrow and windy road to the top, so drive with extra care.
(ii) The road to the summit may occasionally close due to snow and ice.
2. Mount Field National Park
Mount Field National Park is the oldest national park in Tasmania. There are a variety of walks in the park.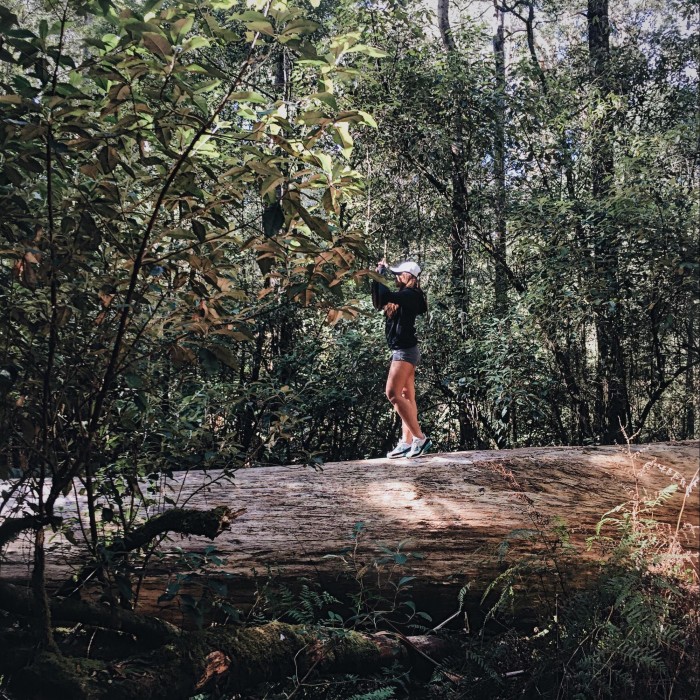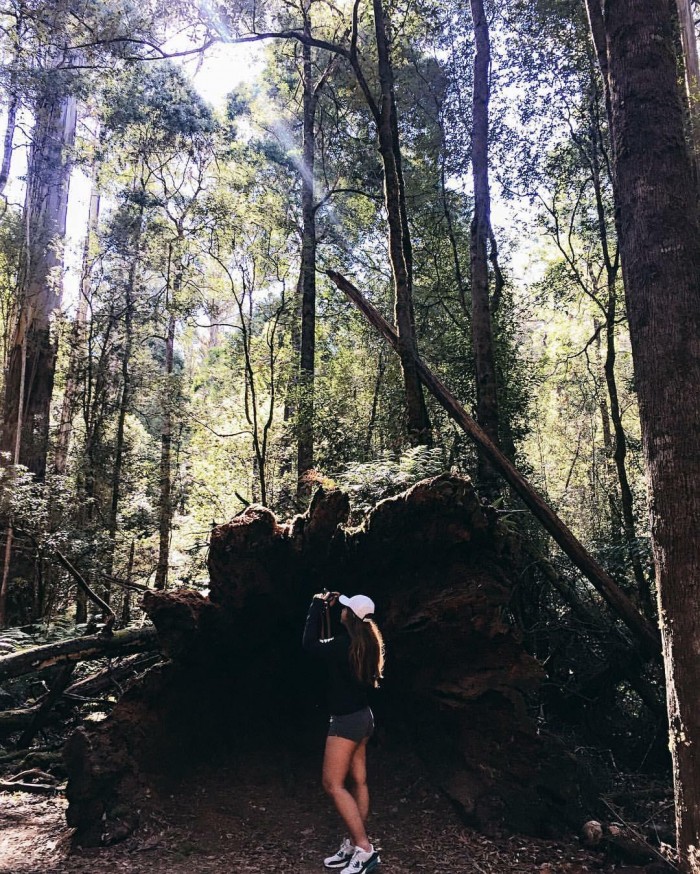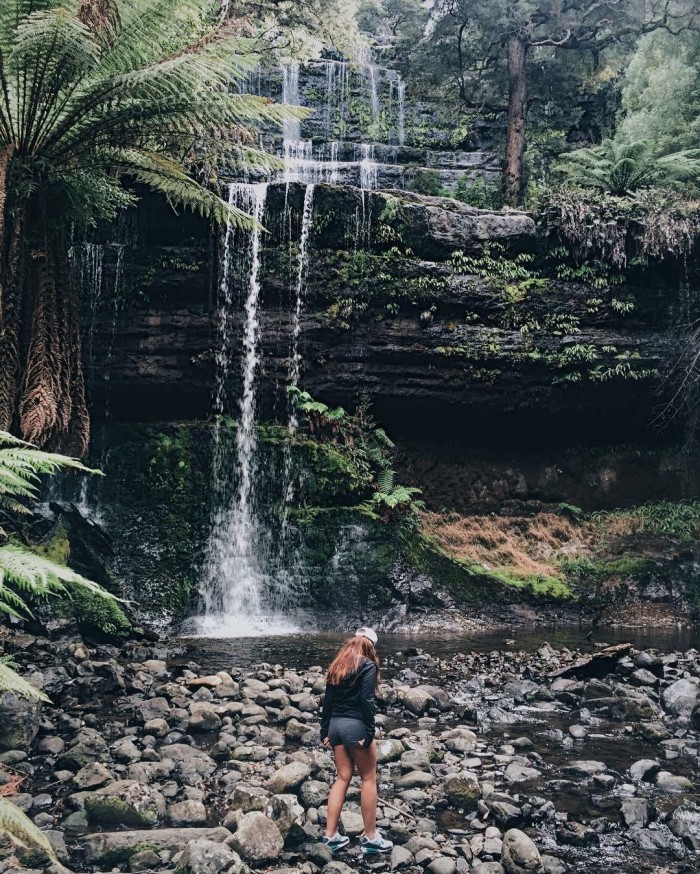 The iconic and majestic Russell Falls can't be missed! It is an easy 20-minute return walk from the Mt Field Visitor centre through the rainforest.
Bonus: This walk is wheelchair-friendly.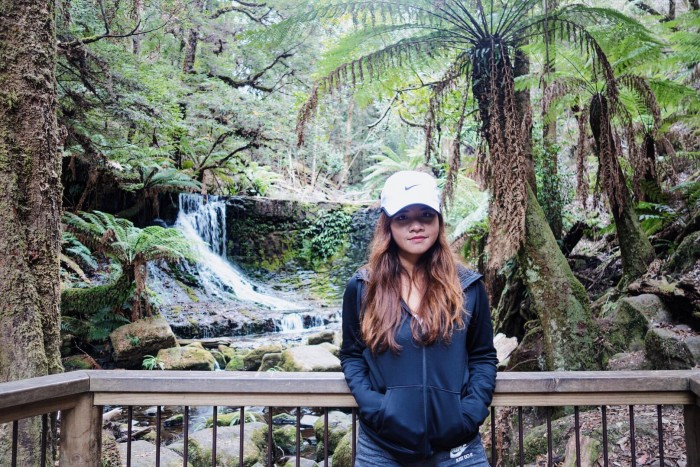 A short walk further uphill takes you to the next falls: Horseshoe Falls.
Tips:
(i) Entry fees apply for Tasmania's National Parks. You can pay for your admission at the visitor centres or the online parks pass portal.
(ii) If time permits, you can challenge yourself to the two-hour Lady Barron Falls circuit. Visit all three falls: Russell Falls, Horseshoe Falls and Lady Barron Falls.
3. Bay of Fires
With pristine clear water, fine white sand and beautifully coloured rocks (the rocks are encrusted with orange lichen), Bay of Fires is one of Tasmania's best-kept secrets and a photographer's heaven.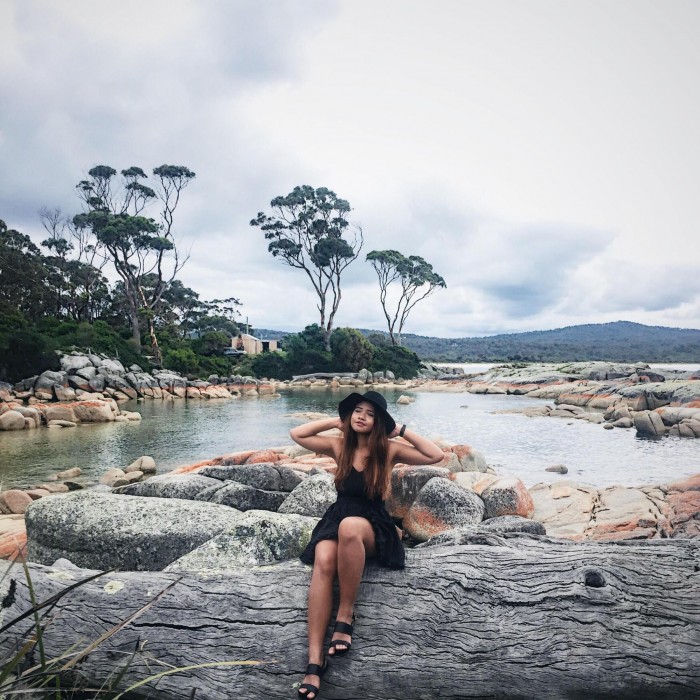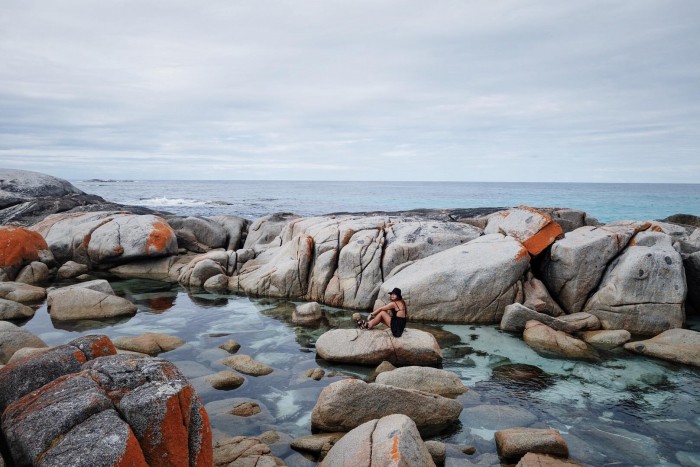 Not only does it offer you plenty of photo opportunities, it is also heavy with the atmosphere of uninterrupted peace – you wouldn't mind staying forever just gazing at its beauty.
4. Bicheno Blowhole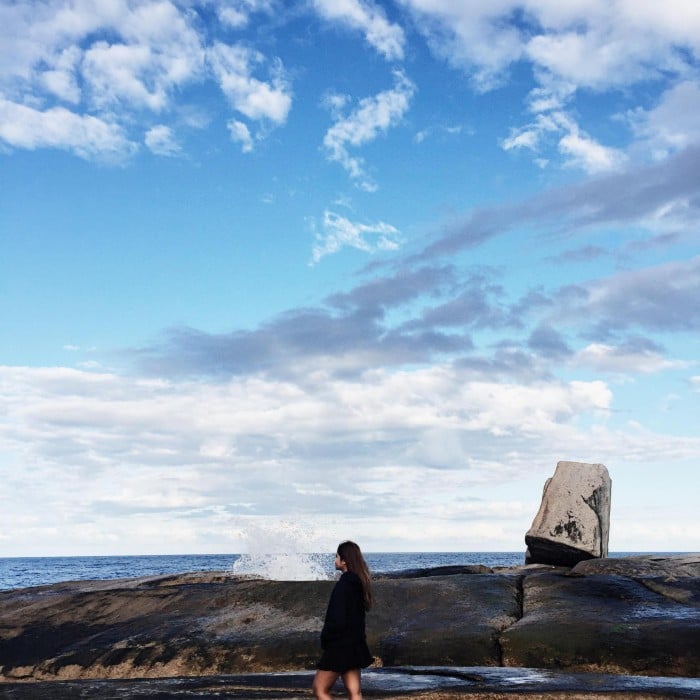 5. Freycinet National Park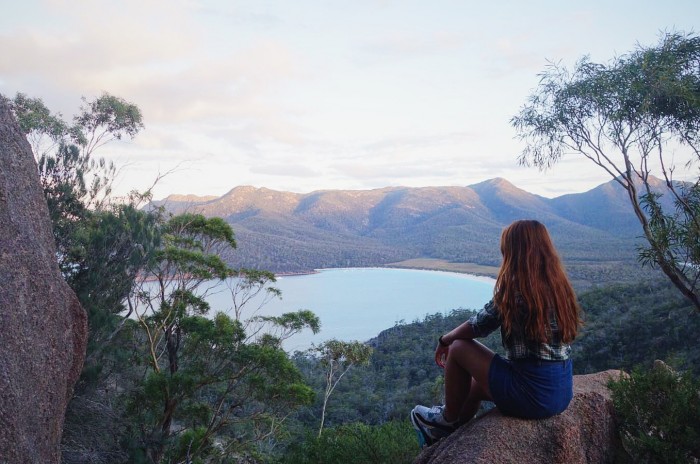 It is approximately half an hour uphill walk from the carpark to the Wineglass Bay Lookout.
Tips:
(i) Entry fees apply for Tasmania's National Parks. You can pay for your admission at the visitor centres or the online parks pass portal.
(ii) This walk is suitable for people with a good base fitness level; it is not suitable for the unfit.
6. Bruny Island
Bruny Island comprises two islands – North Bruny and South Bruny – joined by a narrow sandy isthmus called The Neck.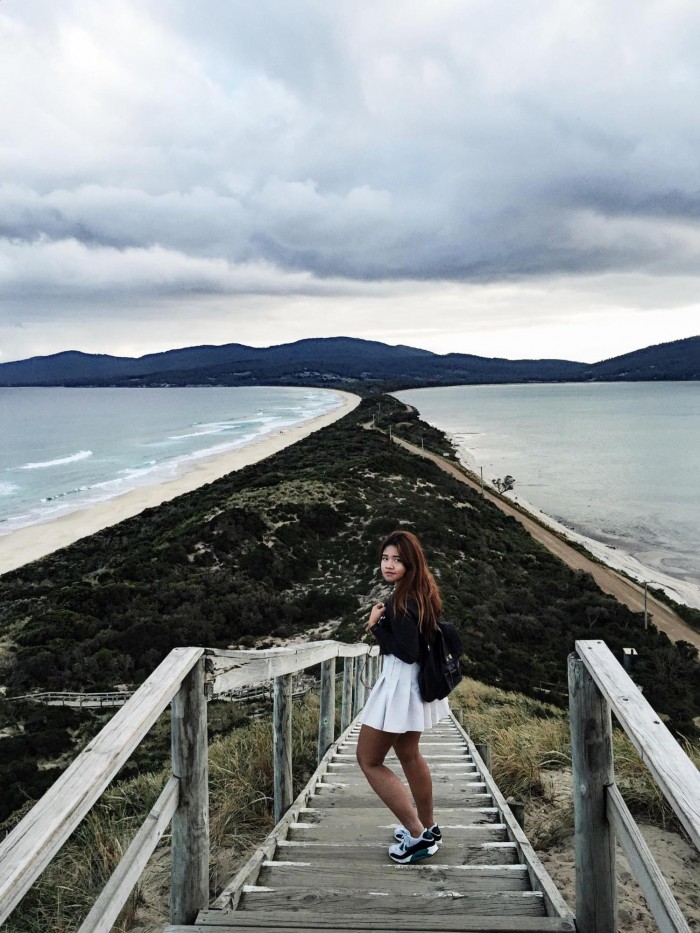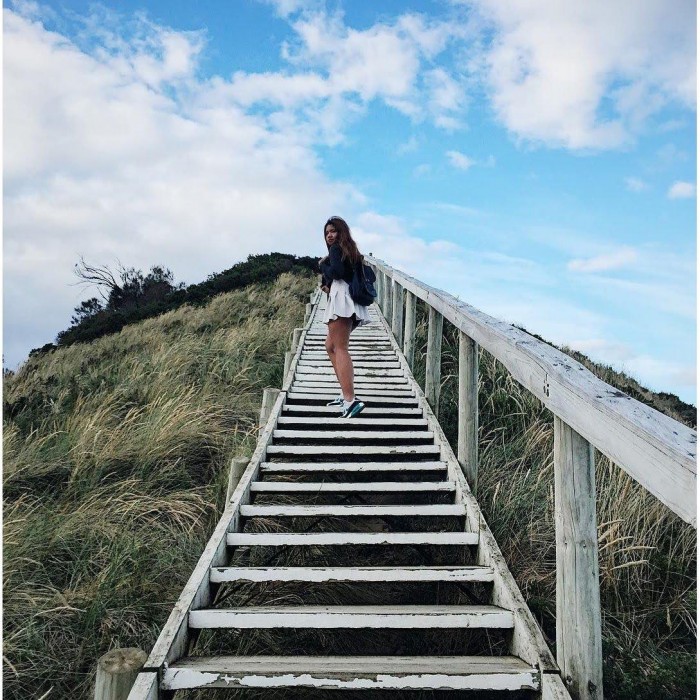 Climb 278 steps to the Truganini Lookout on the Bruny Island Neck, which offers a magnificent 360-degree view.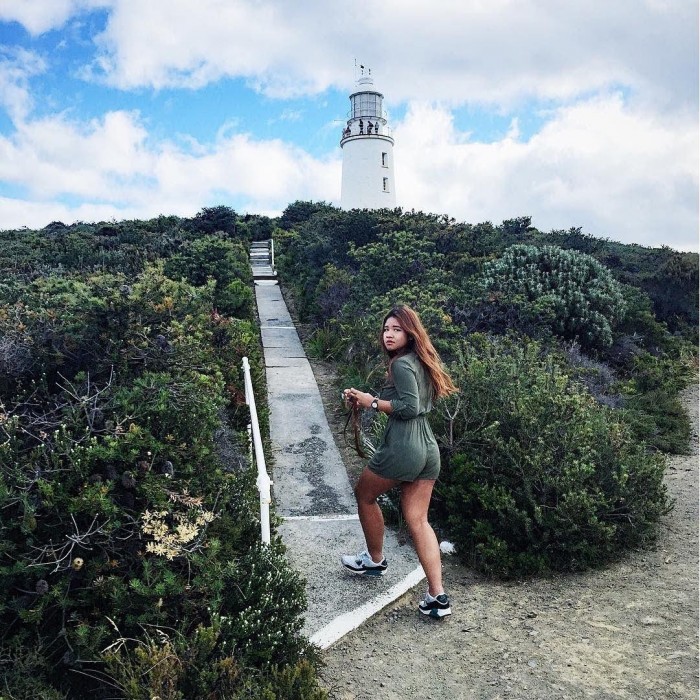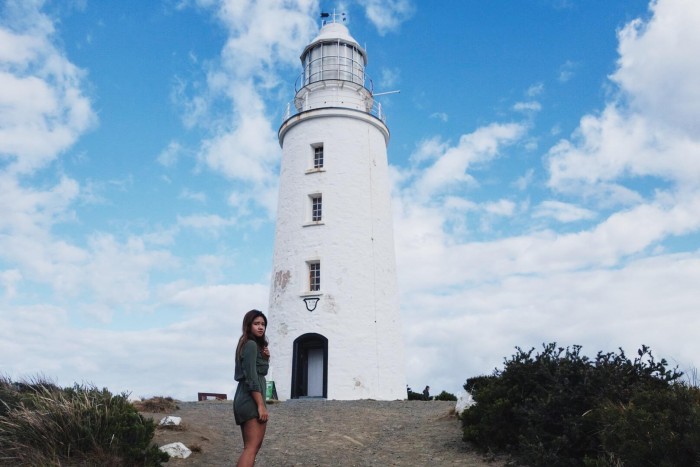 Another 45-minute drive on gravel road leads you to the southern end of South Bruny Island. Cape Bruny Lighthouse is a must-see.
From the lighthouse, you have the most amazing views of the ocean to the Hartz Mountain Range.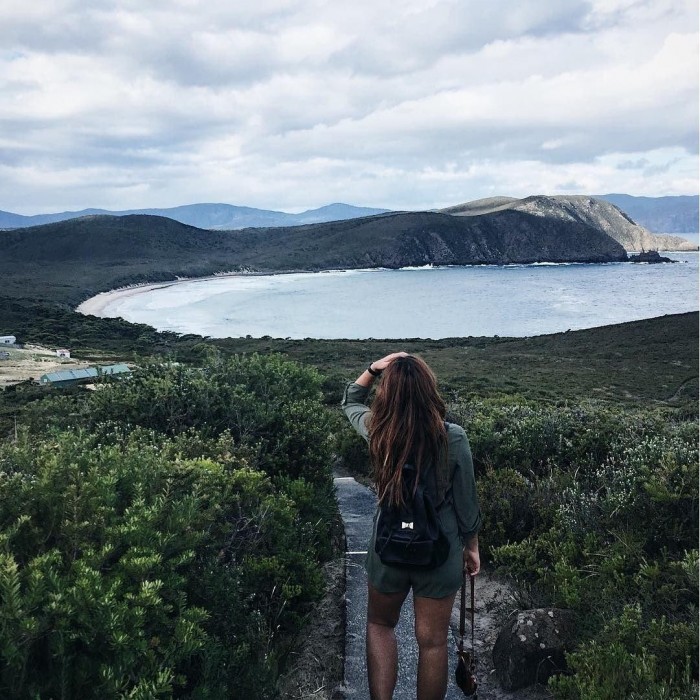 Tips:
(i)  Don't forget to check the Bruny Island Ferry Timetable before you depart.
(ii) The Neck is also a great spot to watch the penguins return to shore at dusk, especially during the warmer months of October to February.
(iii) You can read more about the history of the Cape Bruny Lighthouse at the Cape Bruny Lightstation Museum, near the parking area.
7. Aurora Australis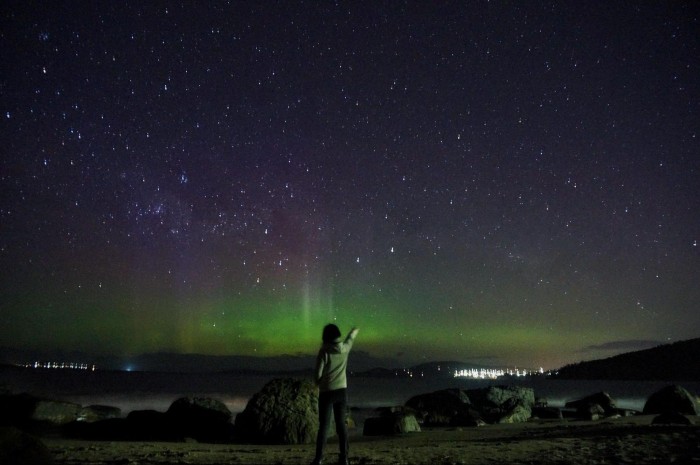 The possibility of seeing the Aurora Australis depends on the solar flare activity. Visit Aurora Australis Forecast for an hourly aurora forecast or follow Aurora Australis Tasmania FB Group to help aid your aurora viewing.
Tips:
(i) The further south, the higher your chances. You can also check here for suggested aurora-viewing locations.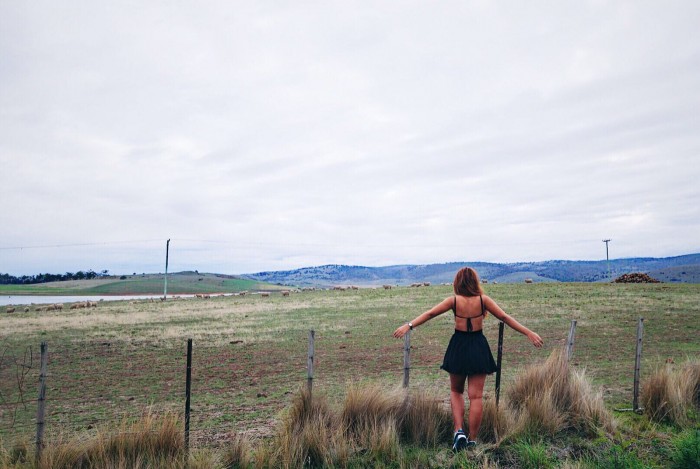 I bet that you are checking out flight tickets and planning for a wonderful trip to Tasmania after viewing these amazing photos. That says you will be travelling to Tasmania very soon. I'm so jealous! I'm absolutely in love with Tasmania and can't wait to return to the island again!
Here are some essential travel tips before you go:
(i) Plan out your road trips
There are two airports in Tasmania: Hobart International Airport and Launceston Airport. Car rental services are available at both airports. Alternatively, you can take a ferry to Tasmania from Melbourne. Be smart, get your road trips planned properly and make sure it's worth every dollar spent.
(ii) Download offline maps with GPS navigation on your smartphone
There is limited phone reception in most areas and sometimes there is completely no phone service at all. You definitely wouldn't want to get hopelessly lost, so be sure to download your route with offline maps before embarking on the journey.
(iii) Pack for warm and wet weather
The weather is unpredictable so be sure to pack a warm jacket and rain suits. Don't forget your comfortable footwear, i.e. hiking boots or running shoes.
(iv) Pack food-to-go and bottled water
(v) Embrace the petrol station
As you may be travelling through the middle of nowhere pretty regularly, fill up the tank at the gas station whenever you can.
(vi) Drive with caution
Set a travel time limit for yourself and stick to it, and take turns to drive as long drives can cause eye fatigue. Also, watch out for the wildlife, especially at night, as you don't want to run over them.