Gilgit Baltistan is an incredibly popular tourist destination for locals of Pakistan and travellers from all across the world. And for good reason. Its amazing landscape, hospitable people, and unique culture attract visitors at all times of the year. But there is no better reason to go to Gilgit Baltistan than the food. Gilgit Baltistan's range of local dishes are tasty and refreshing, and they're sure to make your trip an incredibly memorable one.
Also read: Things to See & Do in The Gilgit-Baltistan Region of Pakistan
We've put together a number of must-try dishes for your next visit to Gilgit Baltistan. Read about them below!
1. Chapshoro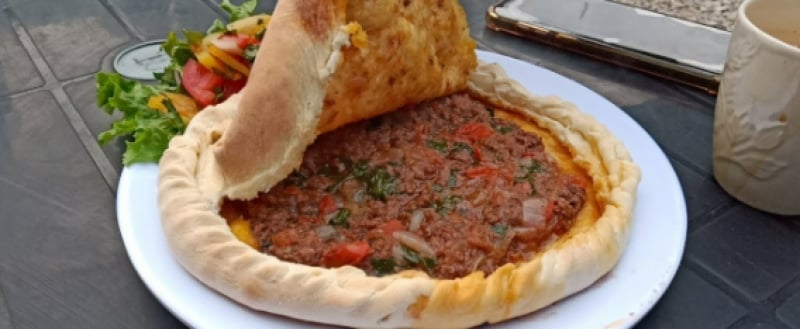 Chapshoro is a delicious savoury meal that all meat lovers can enjoy. Naan bread is stuffed with meat, seasoned vegetables, and oil. Then, the bread is sealed and baked in an oven. The result is a gorgeous, round meat dish, like a pie.
The best part is you can request the kind of meat you want in the dish. Chapshoro can be made with chicken, beef, mutton, and yak (think of a really fluffy cow). The fresh, earthy ingredients will have you salivating before you even have your first bite.
2. Dao Dao Soup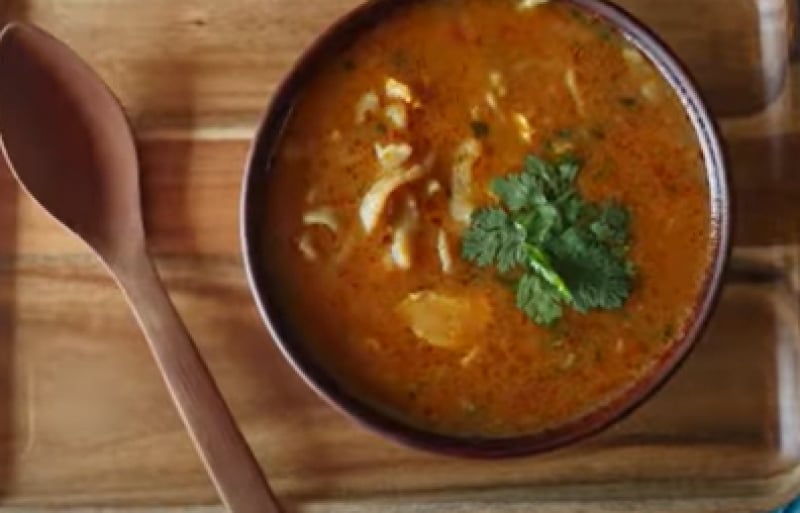 This incredible dish is perfect for when you're trying to stay warm during the chilly Gilgit Baltistan winters. Dao Dao Soup is a hot, broth-based soup that is as spicy as it is delicious. The soup is made from a mix of vegetables like tomatoes and onions, a blend of local spices, noodles, and chicken. Perfect as a light meal in the afternoon.
3. Mamtu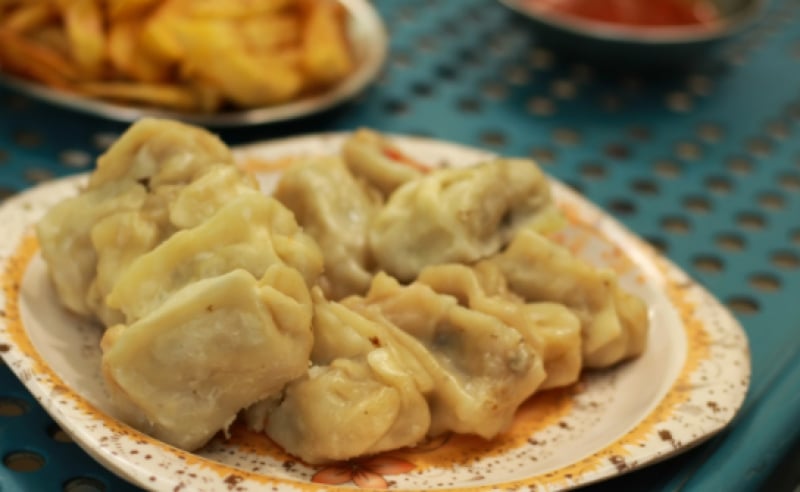 Mamtu is also known as the dumpling of the North. The locals make it by adding meat to a concoction of onions, chilli, and garlic. The dumplings are then steamed to perfection. They smell and taste exquisite, and are a must-try on your next visit to Gilgit Baltistan.
4. Hoilo Garma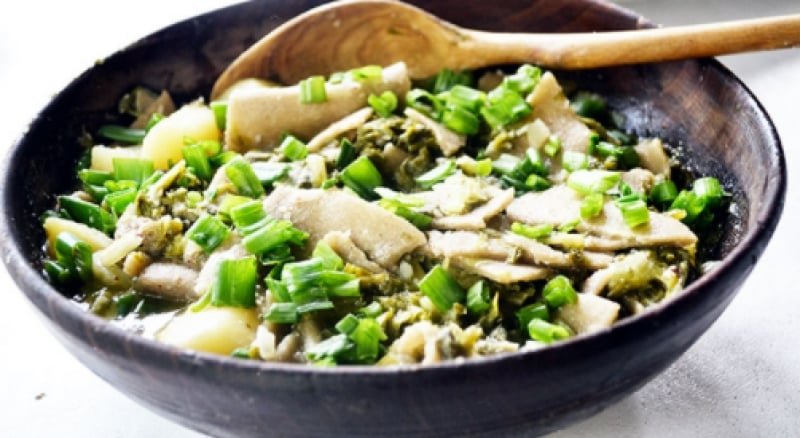 Hoilo Garma is street food served in many parts of Gilgit Baltistan. This is a delicious blend of spices, vegetables, and chapati ribbons, that is cooked on a low to medium flame. Once you start eating this, you literally can't stop until you've emptied the entire pot.
5. Tumoro Tea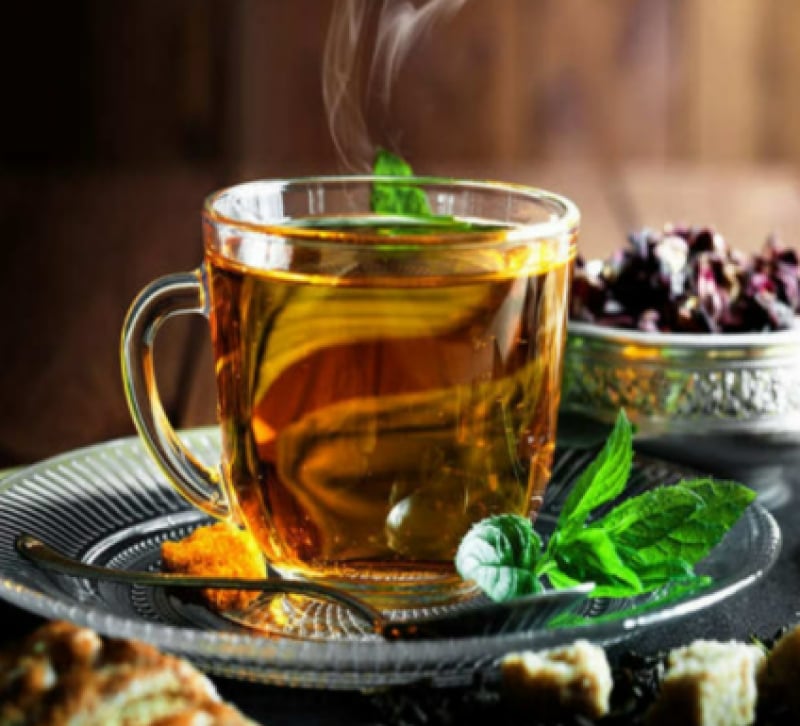 This calming, refreshing drink is a staple in every household in Gilgit Baltistan. The tumoro tea plant grows near Nagar valley. Locals use the plant to make a delicious herbal tea that makes for a great addition to any meal.
Tumoro Tea is known to have many medicinal properties. Locals use it to treat the common cold and to cure headaches. It is also said that the tea is very good for controlling nerves and relieving anxiety.
6. Go-lee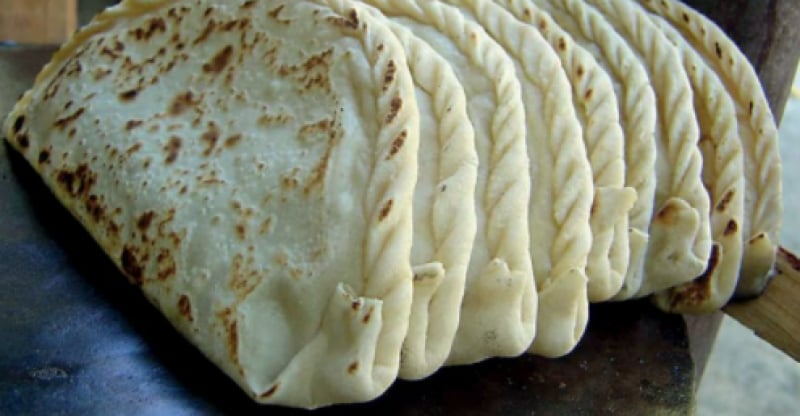 You've never had bread like this before. Go-lee is a beautifully crafted flatbread that is often served with meat dishes. It is made with eggs, salt, water, and cooking oil. Locals have it with their breakfast so it's usually paired with some meat or eggs.
Many people recommend dipping the bread in tea and enjoying a nice, energy-rich breakfast before going out to work or play.
Get the word out about your trip!
If you want other people to join you on your trip, or if you want to organise a special trip to introduce people to the beauty, food, and culture of Gilgit Baltistan, the best approach would be to advertise it online and in your city.
You can use any of these travel poster templates to create a gorgeous poster for your social media pages or your neighbourhood. Simply pick a template you like, and customise it according to your preference. It's quick, easy, and convenient.
Also read: 15 Utterly Instagram-Worthy Destinations in Pakistan
Gilgit Baltistan is a beautiful province that deserves to be seen and explored. So gather your friends, and for your next adventure, take a trip to Gilgit Baltistan and try all their amazing dishes!