Lying south of Hong Kong Disneyland Resort is the beautiful island of Peng Chau, a small and secluded island whose area covers less than 1km²! Also known as 'flat island', Peng Chau boasts easy hiking trails and a taste of real village life without the bustle of Mongkok in central Hong Kong. You'll be happy to know that it takes less than an hour's ferry ride from the central business district on Hong Kong Island to reach this beautiful paradise! 
With that, here are six attractions to look forward to on the beautiful island of Peng Chau.
1. Ngan Chau Tsai Pavilion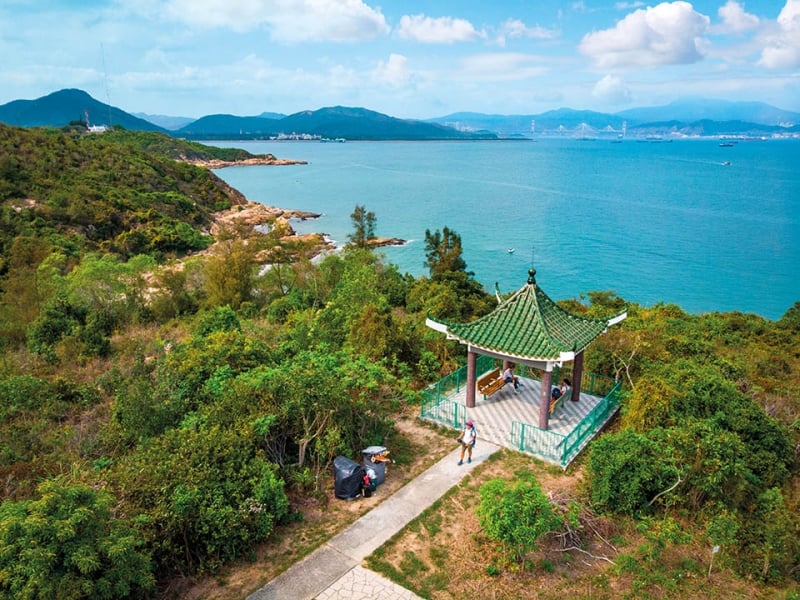 Do you feel like going for a hike, but don't want it to be a tiring one either? Then Ngan Chau Tsai Pavilion is the place to be! Lying 96m above sea level on Finger Hill, you'll be happy to know that the pavilion is just a leisurely climb away.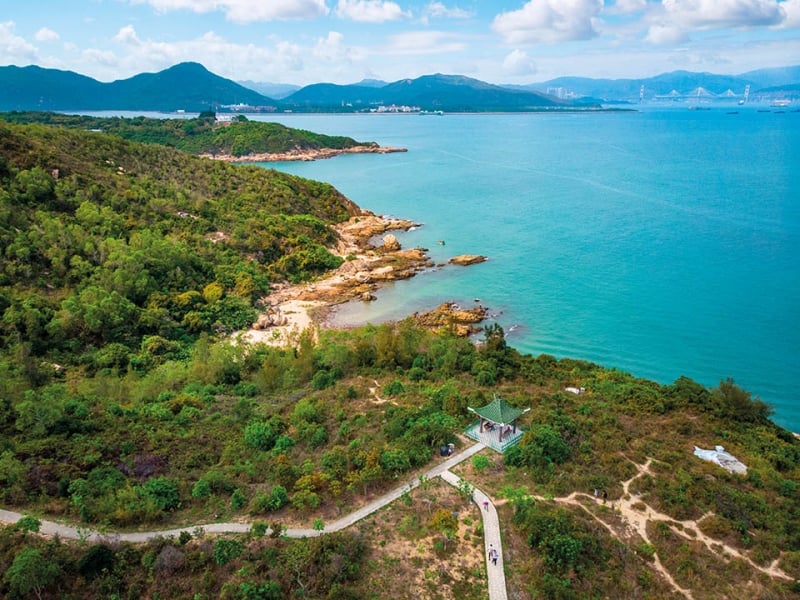 Known locally as the 'edge of the sky and corner of the sea,' the views from the pavilion offer you some panoramic and breathtaking views of some of Hong Kong's iconic landmarks! For instance, see if you can spot Hong Kong Disneyland, Tsing Ma Bridge, or Lamma Island. 
Also read: Hiking in Hong Kong: 8 Trails with The Most Picturesque Views
2. Lung Mo Temple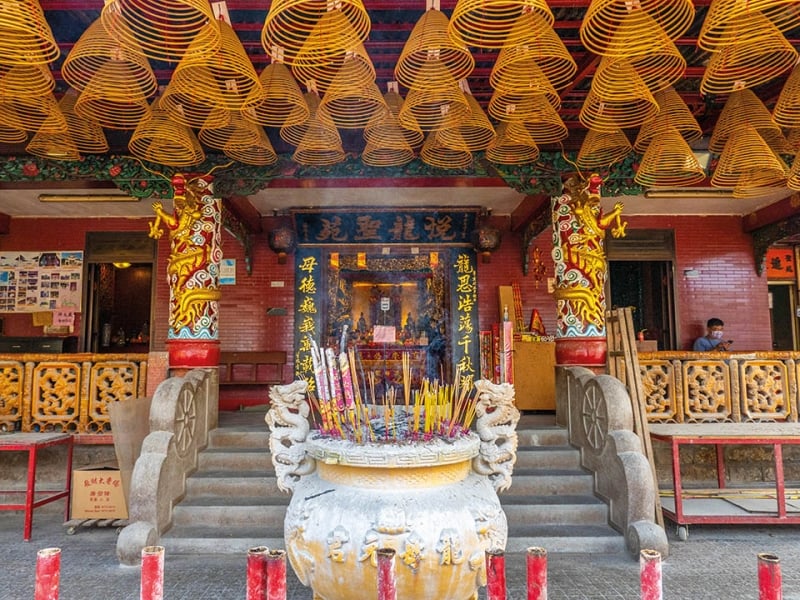 First opened in 1971, Lung Mo Temple is the largest on the island and is located next to Tung Wan Beach. Interestingly, there's a highly probable reason for it being close to the water; local villagers who frequent the sea traditionally worship Lung Mo,  a Chinese goddess of water.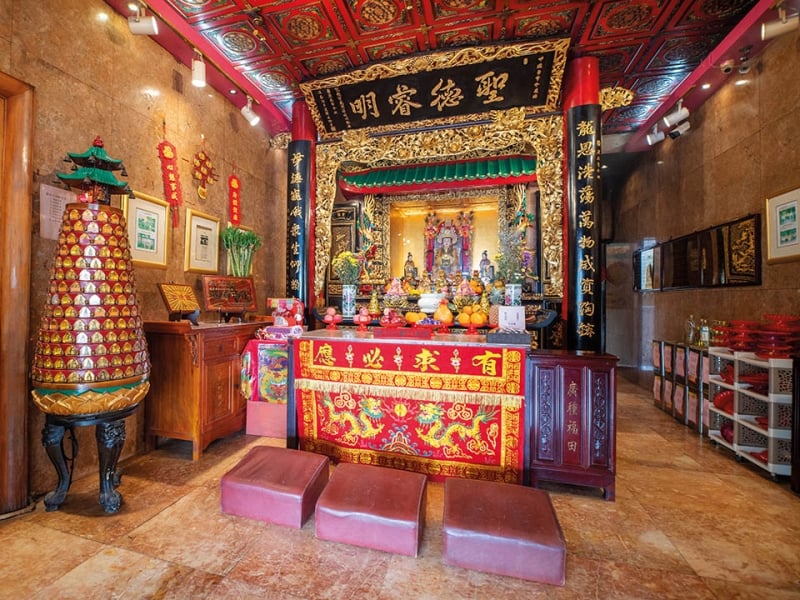 You'll get to notice the temple by its exterior. Besides bright red and gold decor, there are intricate dragon pillars and numerous hanging incense too. Head inside and you'll find shrines with dragon beams and deity figures. 
If you've got a few minutes to spare, this place of worship is worth a visit if you want a sneak peek into the culture and traditions of locals. 
3. Tin Hau Temple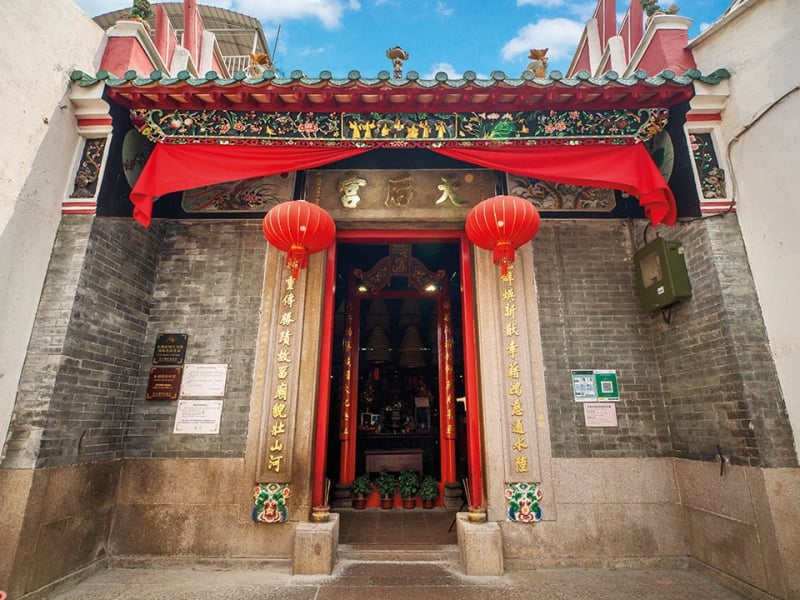 There are many temples dedicated to Tin Hau, the Goddess of the Sea, which are scattered throughout Hong Kong. One of these temples was built all the way back in 1792, and calls Peng Chau island its home! Known as Tin Hau Temple, this place of worship is recognised as a Grade II historic building in Hong Kong. 
This temple is a hard one to miss too, thanks to its grey brick exterior and roof decorations above its entrance. It's also sandwiched between two modern white buildings. You'll find a stone tablet at its entrance, erected by local fishermen in the late Qing dynasty!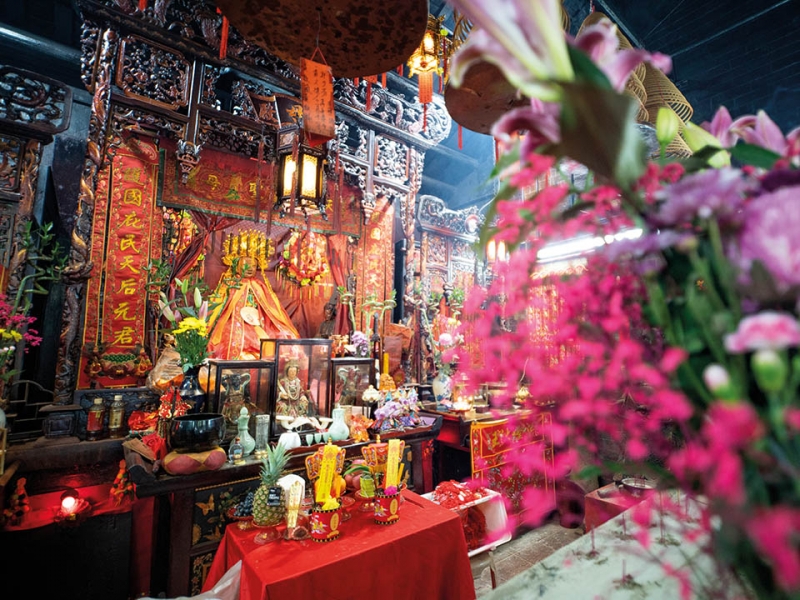 Within the temple, you'll find a shrine with deity figures of Tin Hau, and a wooden junk boat (a type of Chinese sailing ship with fully battened sails) on display. However, the relic that's easiest to spot is a bronze bell that dates from the 1700s! 
4. Leather Factory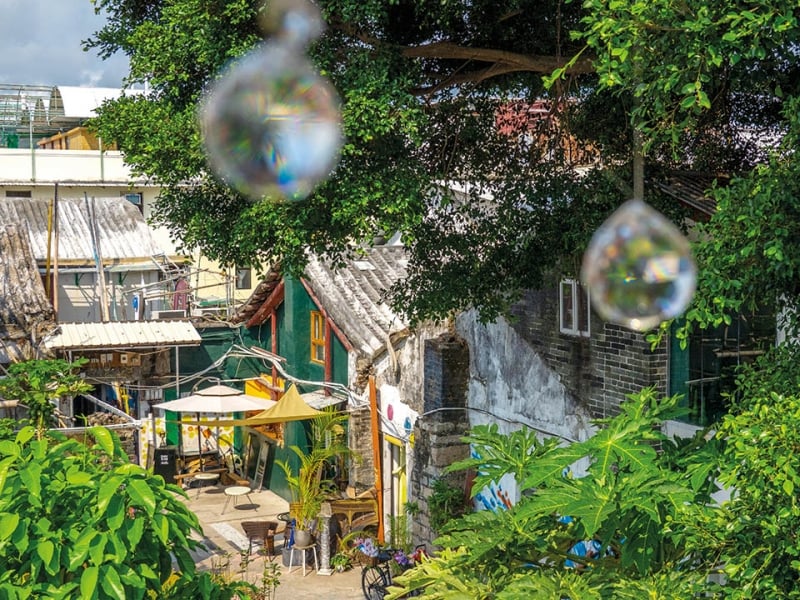 On the other hand, if temples aren't on your itinerary, why not head on over to the beautiful ruins of Fook Yuen Leather Factory instead? Hidden on the main street of Peng Chau island, this former factory is easily one of the island's most popular tourist destinations. 
Historically, this old leather factory was in full boom in the 1930s, contributing to local economic prosperity. However, with declining demand for leather, this factory eventually closed down in 1975. Thankfully, in 2010, the factory was designated as a Grade III protected historical building in Hong Kong.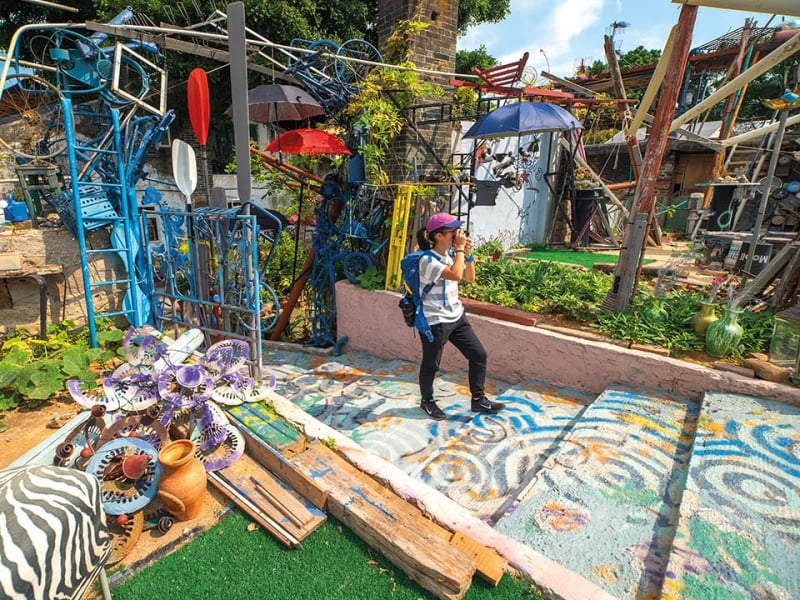 Therefore, as part of preservation efforts, the old leather factory grounds have been transformed into a colourful open garden. Look forward to eclectic sculptures and installations made from junk furniture and recycled materials like bottles and tyres!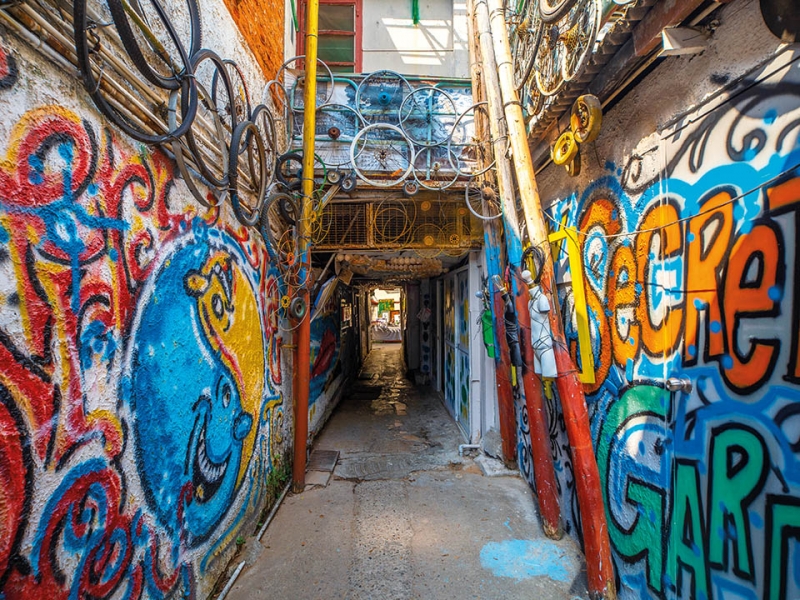 Furthermore, as you continue to explore, you'll come across some ruinous walls, which have become a canvas for artistic graffiti. Not to mention, this area makes the perfect Instagrammable spot for some amazing photo opportunities! 
5. Wing On Street & Wing Hing Street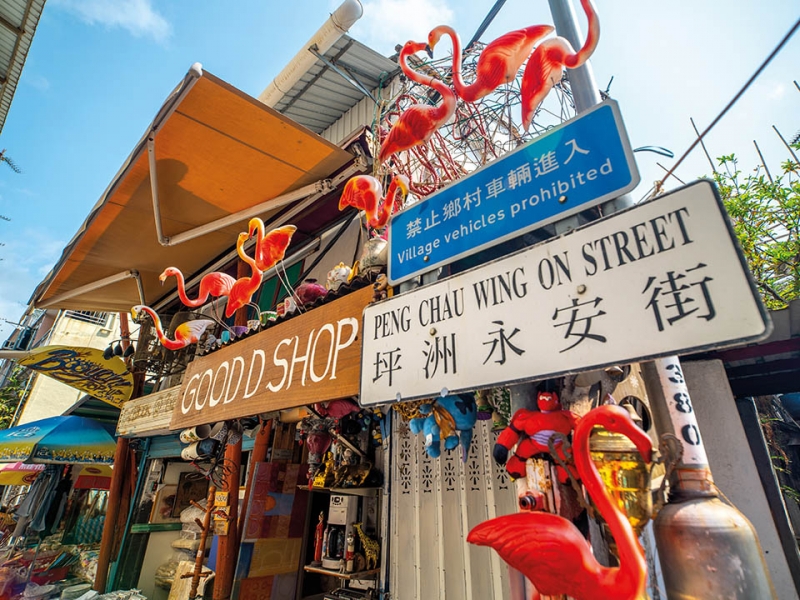 As with any island, any visit to Peng Chau is not complete without trying some fresh seafood. A number of cha chaan tengs (traditional Hong Kong cafes) and small restaurants are available along Wing On Street — just a short walk from the ferry pier. These streets are hard to miss, thanks to the bright pink flamingos that greet its visitors!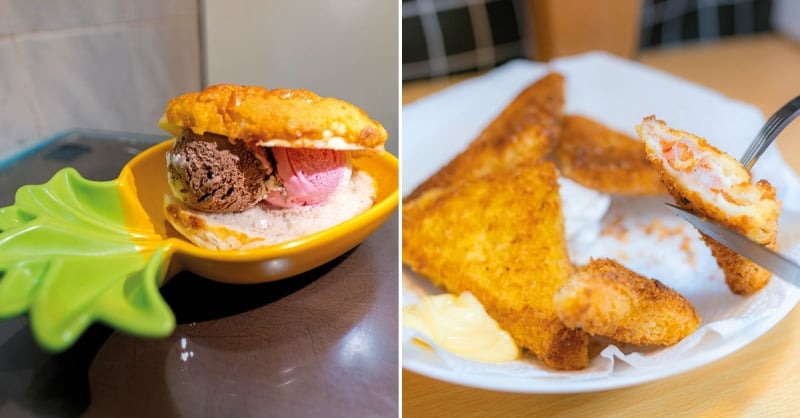 Be sure to try some local specialties, such as deep-fried shrimp toast, ice cream pineapple bun, and steamed shrimp with glutinous rice.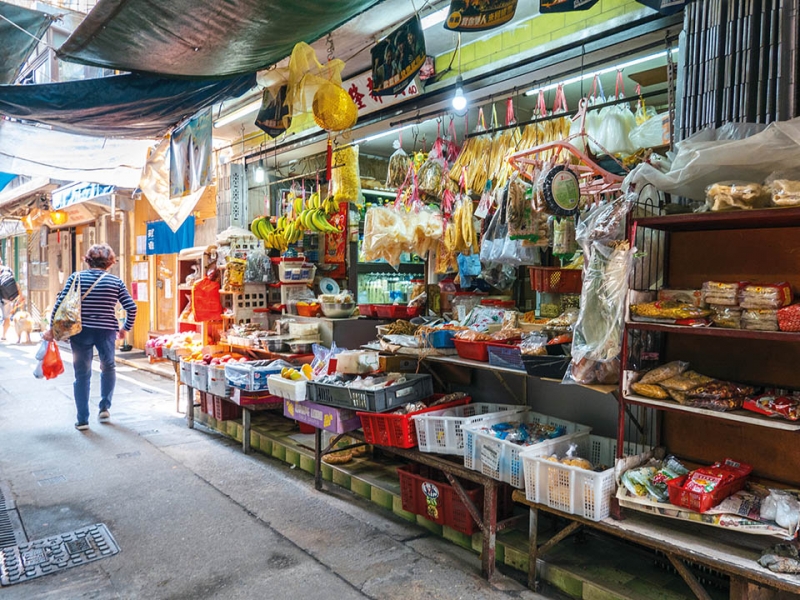 However, if you prefer a more local dining experience, you can explore the supermarket on Po Peng Street. Also, many local grocers on Wing On and Wing Hing streets sell juicy fruits, snacks, and other refreshments! 
6. Tai Lei Island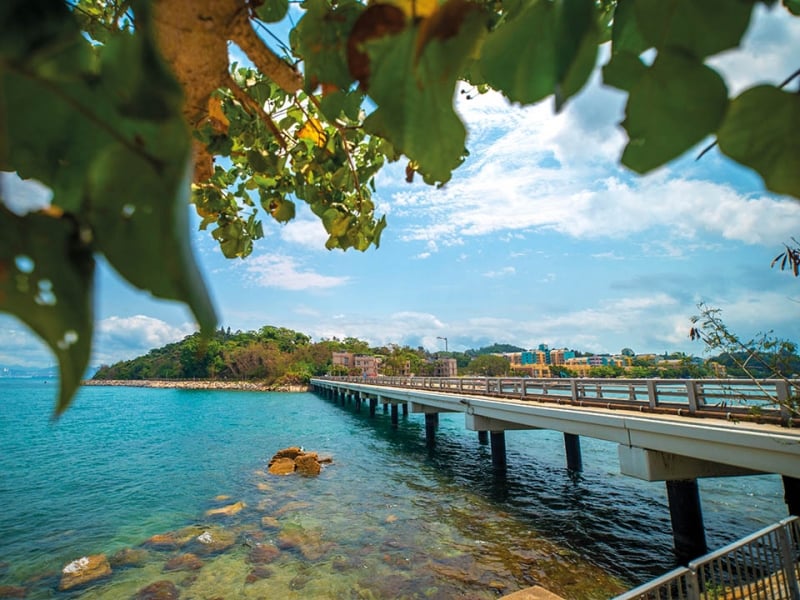 And of course, what better way to end your day trip to Peng Chau island than by catching some killer views of the sunset? Luckily, just across a short bridge, you'll end up at the beautiful Tai Lei Island.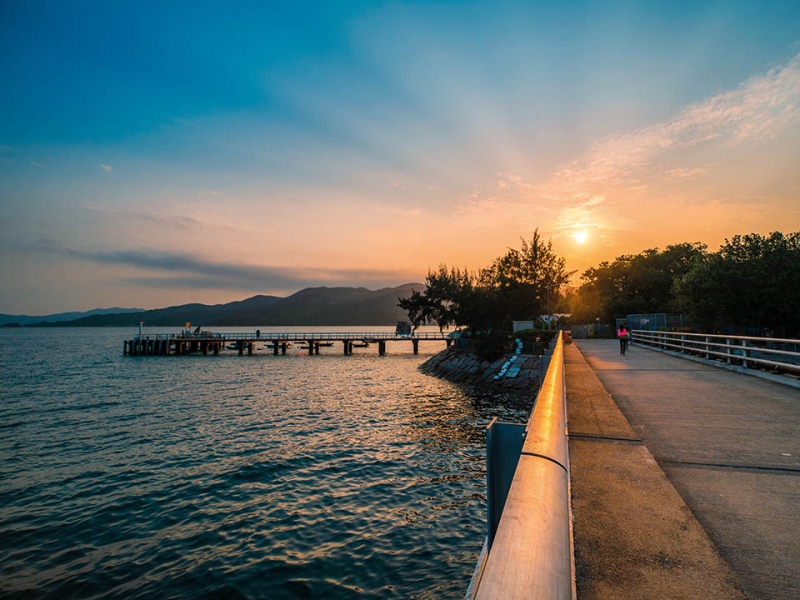 Bask in the picturesque, warm hues of the sunset and snap some Instagram-worthy photos while you're at it. Spend a few hours here unwinding on the islet's small beach. If you enjoy fishing, you'll be happy to know that Tai Lei Island is also a popular fishing spot.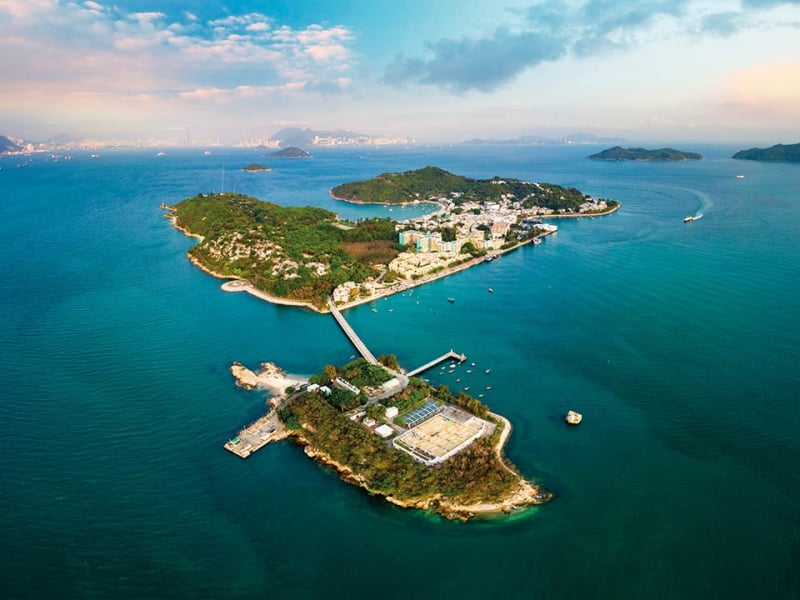 With plenty of Instagram-worthy spots dotting this charming island despite its small size, there's so much excitement packed into the bite-sized spectacle that is Peng Chau. Thus, it definitely makes for a must-add entry to your itinerary the next time you're in Hong Kong!
Also read: 24 Best Things to Do and Places to Visit On Your Next Visit to Hong Kong
How to get to Peng Chau: Take a ferry from Central Pier No. 6, which is accessible from MTR Hong Kong Station. The trip takes about 25–40 minutes.
Leaving Peng Chau: After your visit, you can take a ferry back to Central. Alternatively, you may continue the journey by boarding a ferry to nearby Mui Wo or Cheung Chau, or Chi Ma Wan on Lantau Island. 
---
Special thanks to Hong Kong Tourism Board for inviting TripZilla to the Peng Chau Island Virtual Tour. All images credited to Hong Kong Tourism Board.