Looking to rekindle the flame with a romantic escape or somewhere magical to tie the knot? You'll find it in Fiji. Of Fiji's 333 beautiful islands, only one third are inhabited. Tiny Tavarua is even shaped like a heart. From the turquoise waters to lush landscapes and the incredible warmth of the locals – there's something in the Fijian air that will make you fall in love again.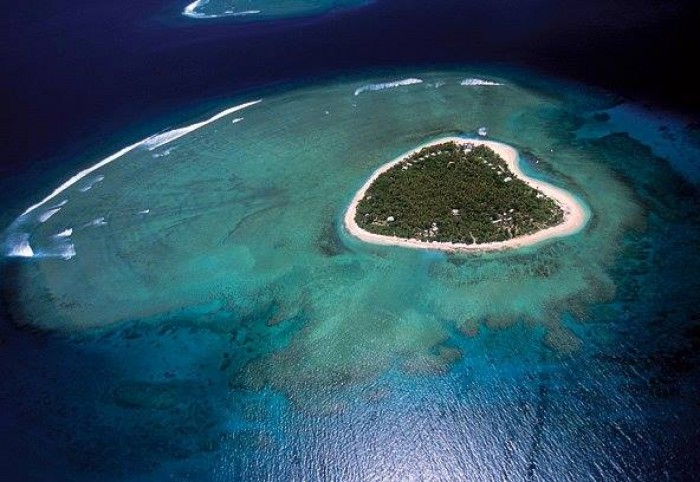 With Fiji Airways, now offering twice-weekly direct flights from Singapore to Fiji, this unearthly paradise is now only a few comfortable hours away.
Whether for your honeymoon, anniversary or wedding, here are our top picks of the most private and pristine islands in Fiji that promise paradise on earth for you and your significant other. And if you ever get tired of lounging by the beach or in your luxurious villa by the water, there's a ton of activity to get the blood rushing before retreating to romantic sunset cocktails.
1. Malolo
Just 10 minutes by seaplane west of mainland Viti Levu, the island of Malolo offers couples a picturesque, peaceful getaway just remote enough but sufficiently near to the airport at Nadi for a short vacation.
Over 2,000 acres and ensuring couples plenty of privacy, Malolo is the largest of the Mamanuca (pronounced mama-nootha) archipelago – a chain of 20 islands which are some of Fiji's most photographed and filmed locations including for Castaway and Survivor. Known as the 'island where the sun comes to rest', Malolo inspires couples to enjoy blissful beaches steps away from the Pacific Ocean, worries and cameras forgotten. It's no wonder Malolo is a favourite for sunset weddings.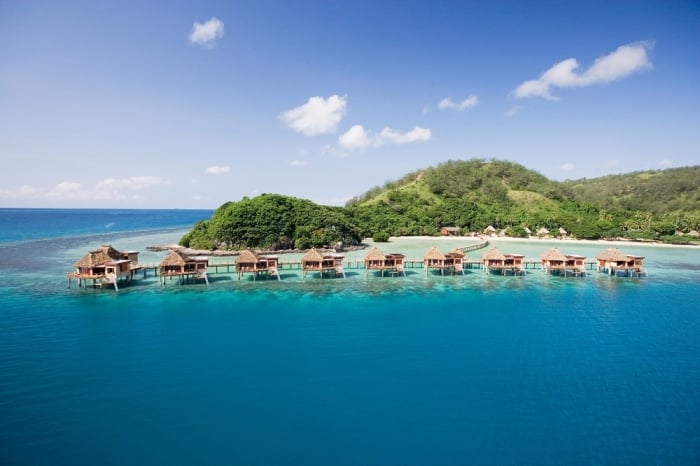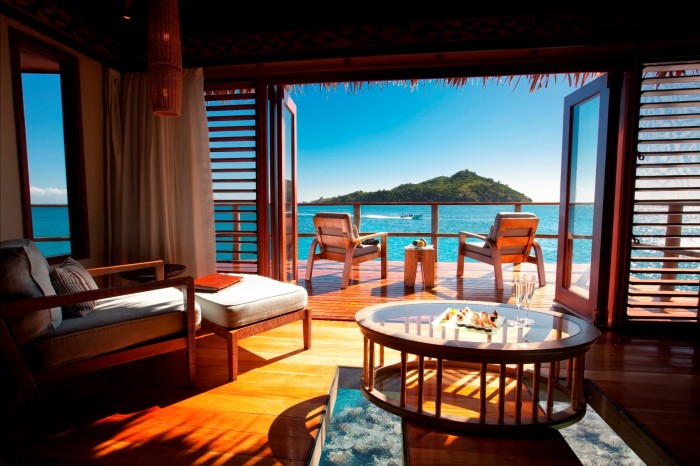 On Malolo Island, you will also find Likuliku Lagoon Resort, the only resort in Fiji with over-water bure villas. Likuliku means 'calm waters' in the Malolo dialect, and its location in a lagoon rich with marine and land biodiversity provides a refuge away from the world, an ultimate romantic escape. The group of singing Fijian musicians greeting each guest as they arrive on the island is a warm welcome best shared with someone you love.
2. Yasawa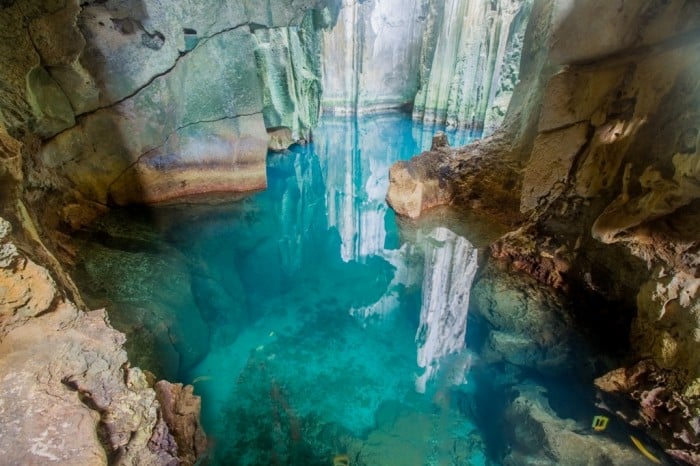 Yasawa means 'heaven' in Fijian and it's easy to see why the rugged, looming chain of 20 islands making up Fiji's western border was named so. The stunning, statuesque islands form a dramatic landscape and were once off-limits to tourists. With no shops or banks, Yasawa is a perfect place to detox during a break from civilisation.
A popular day trip is Drawaqa Island, or Barefoot Manta Island, which is one of the best manta ray safaris. The island is close to a manta ray feeding channel, offering couples the unique experience of swimming or diving with manta rays. The peace and serenity of swimming alongside friendly manta rays in a deep blue ocean will be a memory you cherish together for life. Another must-do is a jaunt out to the mysterious Sawa-i-Lau caves, which ancient limestone formations carved by waves promise a remarkable honeymoon experience.
An array of accommodation options await couples of diverse preferences. Flashpacker resorts are perfect for those who are looking for paradise at an affordable price, while luxurious 5-star resorts offer ultimate indulgence. For those looking to wed or renew their vows, Yasawa Island Resort and Spa could even help you to throw a traditional affair, with a guard of Fijian warriors and the choir from a nearby village.
3. Taveuni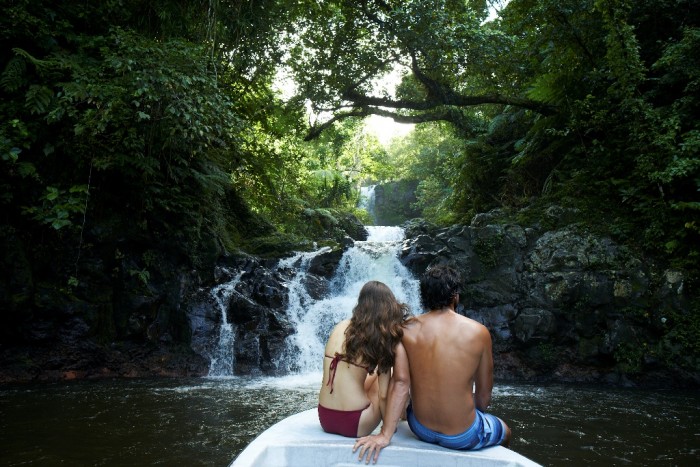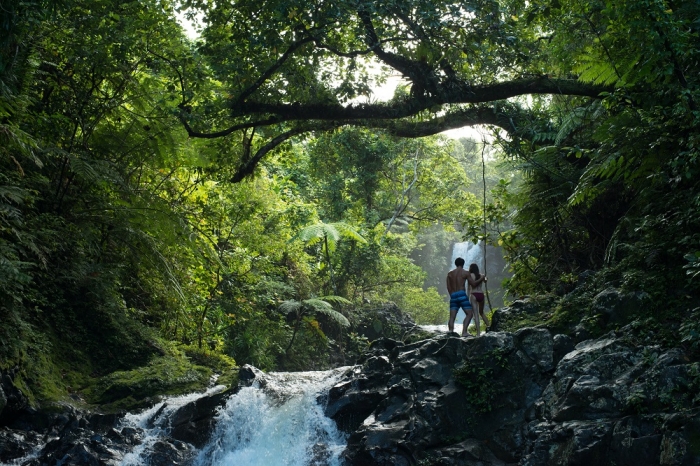 Get back to nature in style with your partner on the island of Taveuni, the garden island of Fiji boasting some of its most exotic flora and fauna. A short domestic flight on Fiji Link will take travellers from Nadi to the northern island, which is also home to Waitabu Marine Park, Bouma National Heritage Park, Lavena Coastal Walk and Tavoro Falls.
Hidden within the island is the national Tagimoucia flower, which is found nowhere else on earth. Legend has it that a princess forced to marry a man she did not love fled into the mountains and her tears turned into the beautiful red flowers. Not only can couples reconnect on this veritable Eden with lush hiking trails and waterfall spots to cool off, you can be the first in the world to see the sunrise as the International Date Line runs through Taveuni.
Nothing quite beats greeting the day together especially in spectacular Taveuni Island Resort and Spa, which has luxury private villas over 100 square metres in size that overlook the ocean with floor to ceiling windows on all sides. You can spend an entire day lounging in solitude with a loved one in this perfect island hideaway.
4. Dolphin Island
If you're after rustic luxury and ultra exclusive romance, you can't go past Dolphin Island. Down the Suncoast side of the main island, this all-inclusive escape literally becomes your home away from home, because bookings here are on an exclusive-use basis, which means you're the only guests.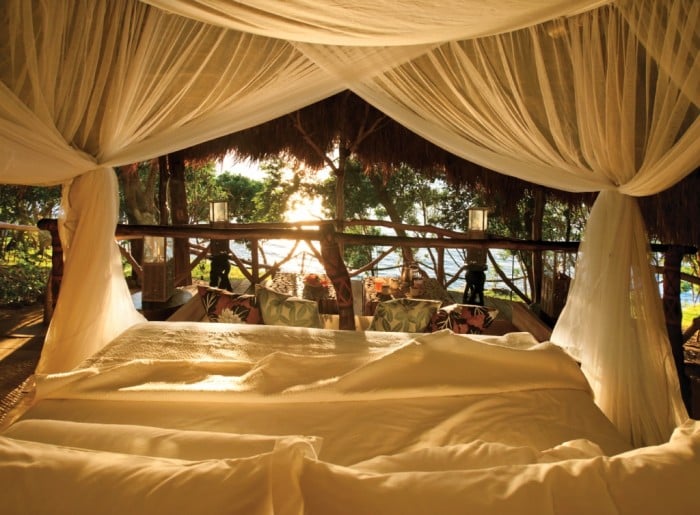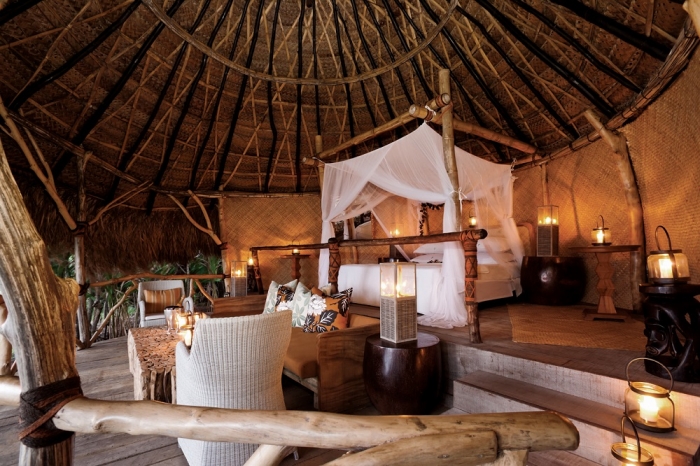 Whether it's a romantic rendezvous for two, or a vacation for the whole family, the island and its grounds and activities are all yours. This is Swiss family Robinson on a 5-star resort scale. Apart from the beachfront villas, you can also choose to spend the night and welcome the dawn in the Hilltop Sleep-out Bure. Leave the kids with the island nanny and rekindle the romance in this utterly divine, thatched, open-air bedroom lit by candlelight.
During the daytime, take a leisurely hike through the local forest, go kayaking, learn to fish or dive; there's also a suite of relaxing spa treatments. Enjoy your meals in your room, in the main bure, al fresco by the pool or on the beach under the stars.
5. Matangi Island

For the ultimate secret love nest, Fiji has several magnificent private islands which cater exclusively to couples seeking privacy. One of these is Matangi – a horseshoe-shaped island with untouched tropical rainforests and white sand beaches. One of three tiny volcanic islands east of the Taveuni island, Matangi was off-limits until recently when private owners transformed it into a secret paradise.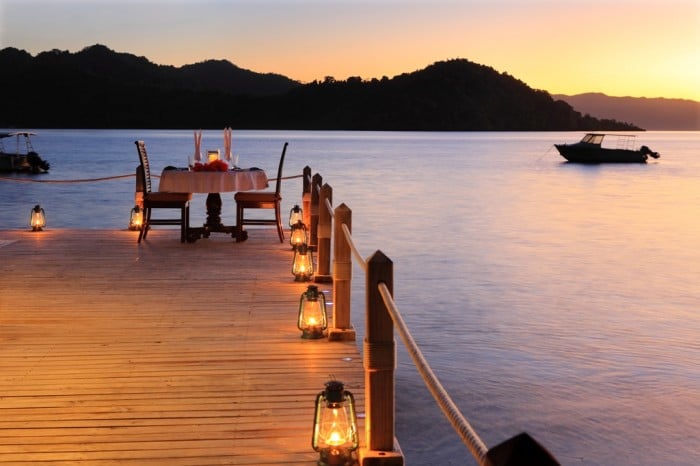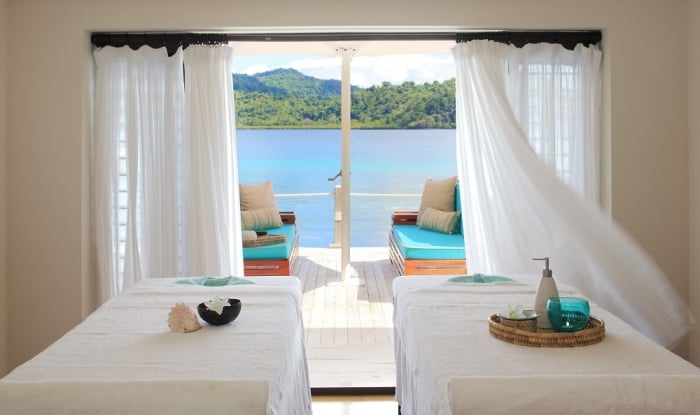 The Matangi Private Island Resort offers packages tailored for couples including the Island Wedding Package, Renewal of Vows Package, Romance Package, and Spa Package. Its signature villas include three secluded treehouses. Surrounded by lush tropical foliage only steps away from the beach, these treehouses have a private sun deck, outdoor lava rock shower, outdoor Jacuzzi, private king day bed, and great views of the sunset.
The horseshoe-shaped beach is so stunning that it has been named among the world's must-sees in the book 1,000 Places to See Before You Die. But perhaps more spectacular than the natural beauty is the warmth of the Matangi family who have put their personal touch in every part of the resort that it's impossible not to feel at home.