Fiji has been an undiscovered gem so far, especially for Singaporeans like myself. When I was there during my holiday in October, I didn't spot many tourists, least to mention Asians and Singaporeans in particular. If you have been wanting to find a beach getaway destination for your next holiday, perhaps you can consider Fiji!

Here are some of the fun things to do in the Fiji islands. 
1. Get your adrenaline rush by zipping across tree canopies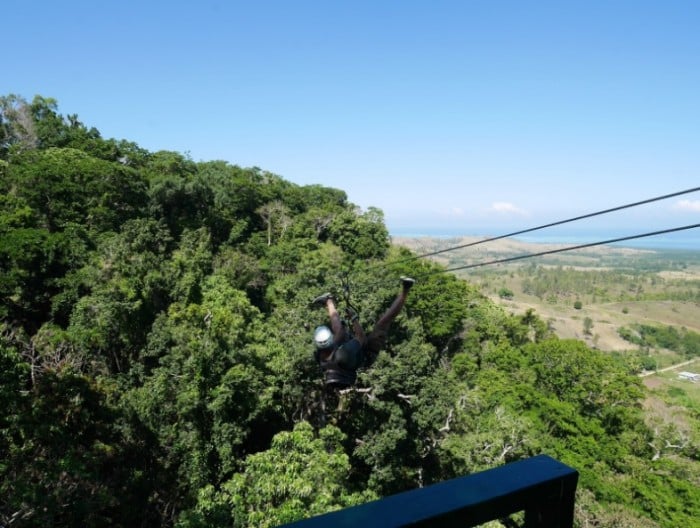 Would you dare to take the leap of faith, literally? That's what I did when I first leapt off the platform and before I knew, I had zipped in between trees at a super high speed. The adrenaline rush was nothing short of amazing! It was my first time ziplining and it's definitely not the last.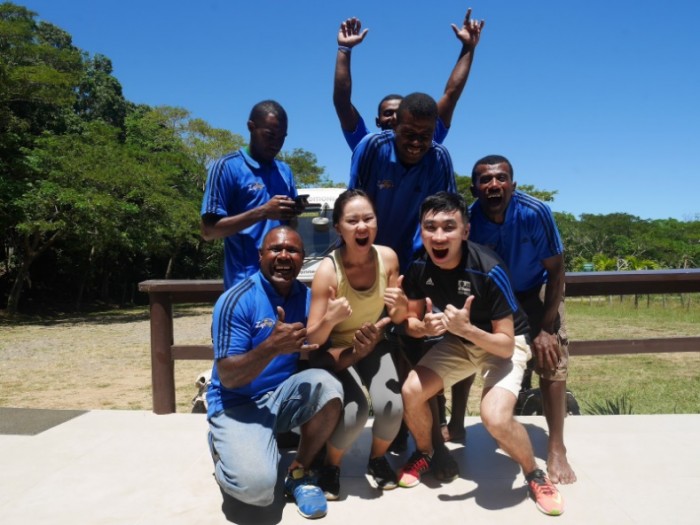 The guides from Zip Fiji are really fun to hang out with as well. After a few ziplines, they started to show us the stunts they can do mid-air. I was also told that the entire zipline facilities, include a long man-made stairs, was built in half a year!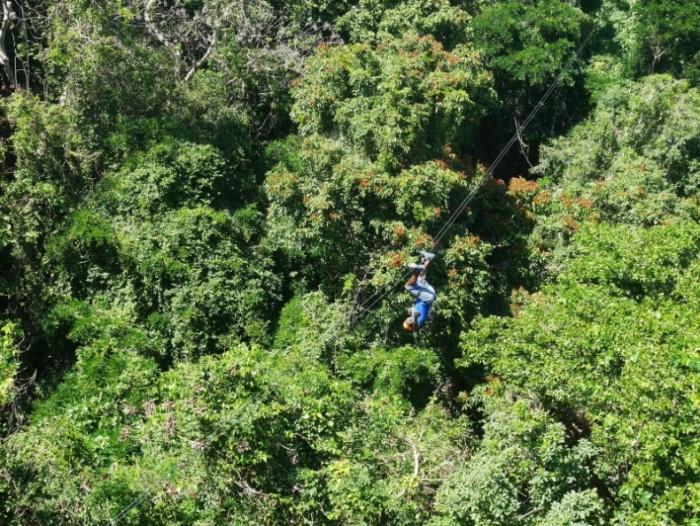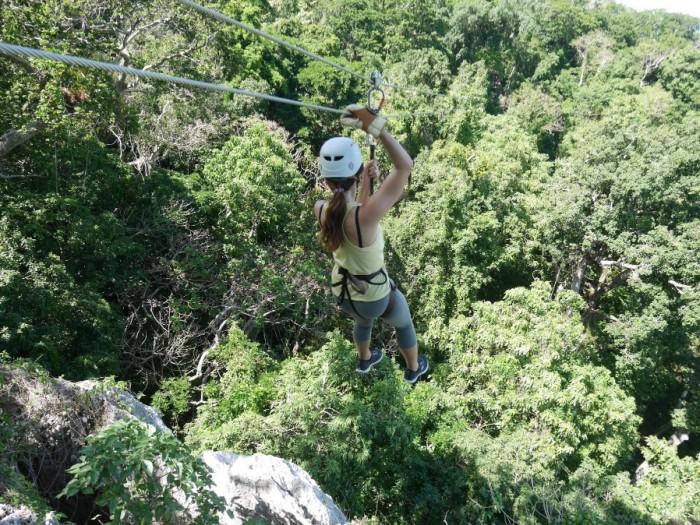 Zip Fiji offers a total of 16 ziplines cross the length of 3 kilometres, along some of which you can catch a glimpse of the ocean and canyons. It's only about 35 minutes away from Nadi, the city I stayed when I was in Fiji.
2. Go on a cruise and land your feet on white sandy beaches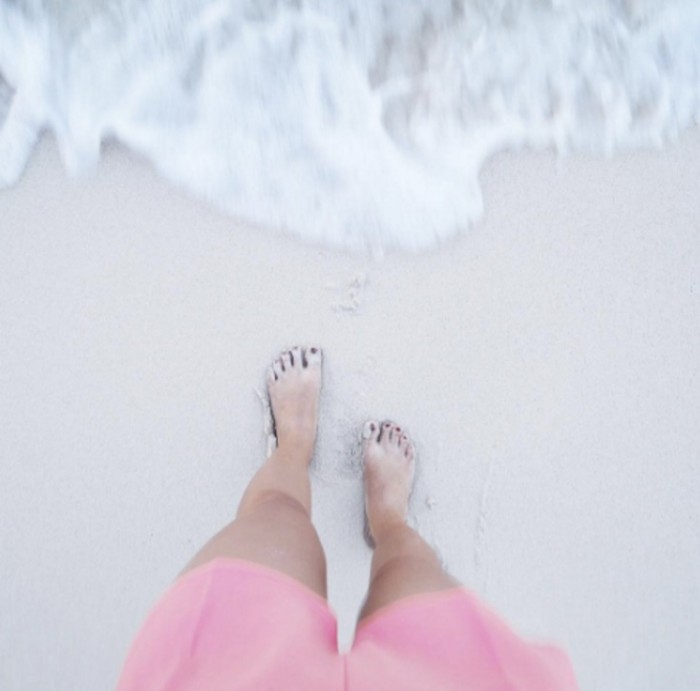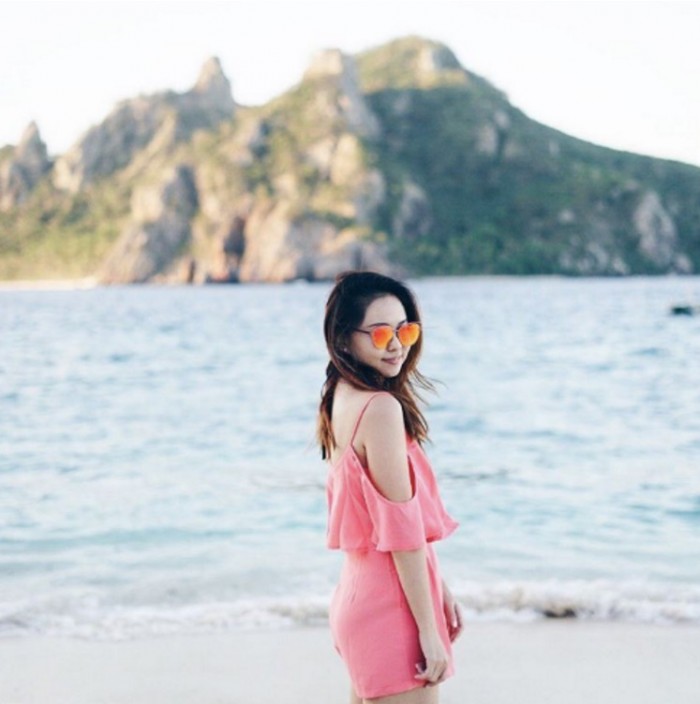 Part of my 7D6N Fiji holiday was spent in the ocean on Blue Lagoon Cruises –Fiji Princess Cruise. It's a cruise that sets off from the harbour for 7 nights. It is broken down into 3-night and 4-night itineraries, so you can decide to take either part of it. I was on their 3-night itinerary, but I heard that the 4-night itinerary (which is the second part of the entire cruise) will be more fun and the beaches you visit will be nicer, so do check out Blue Lagoon Cruises website and plan accordingly!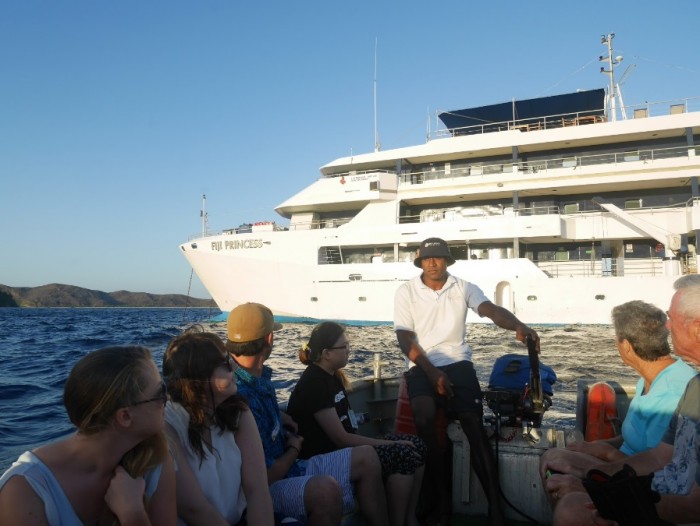 If you are looking at a whole new travelling experience that brings you to different islands and allows you to enjoy water activities like snorkelling, kayaking and picnic on a beach without having to worry about transport and other arrangements, this is the easiest option. 
3. Hop on an exciting speedboat ride on the iconic Sigatoka River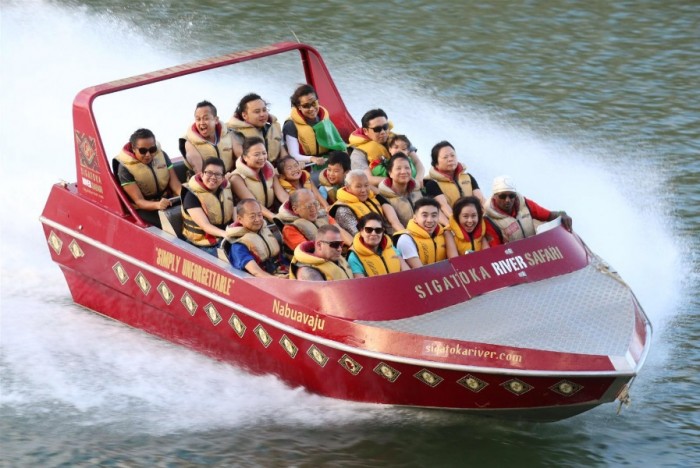 Don't you love the thrill onboard a speedboat? This is an activity not to be missed by tourists when they visit Fiji islands. Touring the iconic Sigatoka River on a speedboat was so much fun!
First, the service staff were extremely fun and polite. The tour guide got us laughing all the way from our departure point in the city to the main assembly point. After which, we were then welcomed by our humorous speed boat driver (a.k.a another guide) who brought us on an exciting river tour.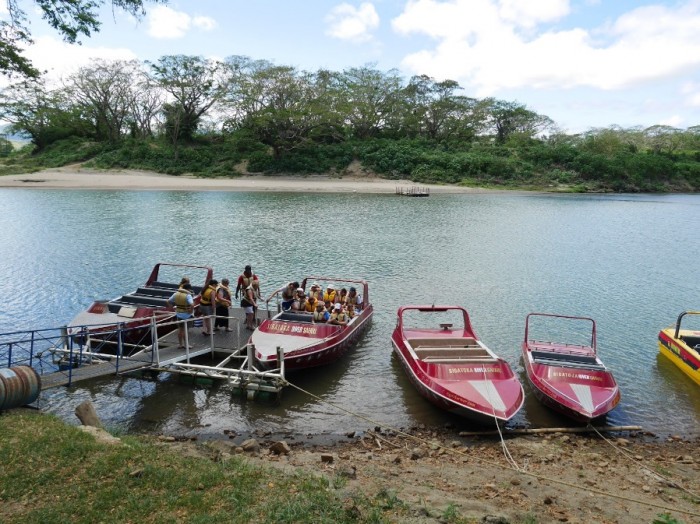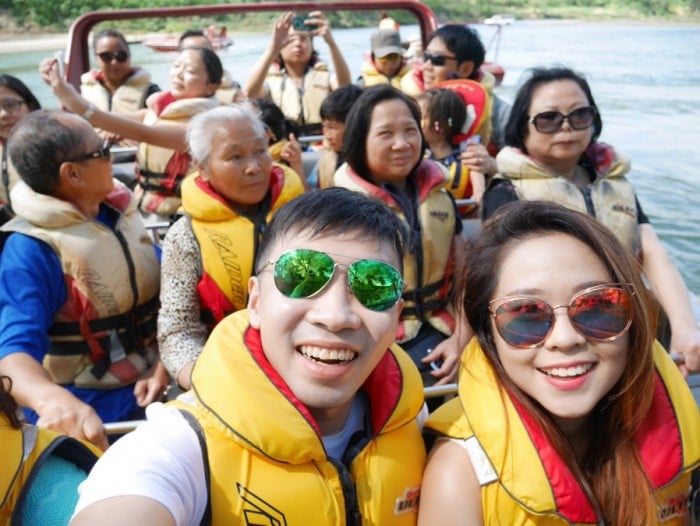 The guide will feed you bits of interesting information along the ride, and we learnt loads about the Fiji culture and Fijians' way of life. 
4. Swim with baby sharks and other sea creatures
How often do you get to swim with baby sharks? And at a distance of barely one metre between you and the friendly creatures, no less! I was both excited and scared at the same time and I let out a scream in the water each time a baby shark approaches. 
I also heard that some lucky chaps spotted sea turtles and huge fish that are the size of your pillow!
If we're talking about snorkelling, I would suggest cruising all the way to the open ocean so that you get to see uncommon sea creatures. I did it thanks to my cruise trip on Blue Lagoon Cruises.
5. Enjoy drinks and the sea breeze while floating on Cloud 9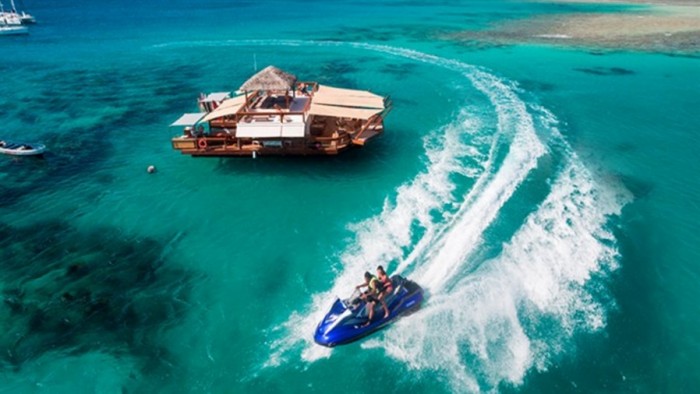 Image credit: Fiji Finds 
Although I did not have the chance to visit Cloud 9 floating platform, which is an iconic tourist attraction, I saw lots of beautiful pictures of it. If you are there, please visit this place for me!
I heard that you can enjoy music from their surround sound system and lie on the sun decks or hanging chairs while sipping on refreshing cocktails. Doesn't this sound like a paradise on earth to you?
6. Rest and rejuvenate at Fiji Rejuvenation Centre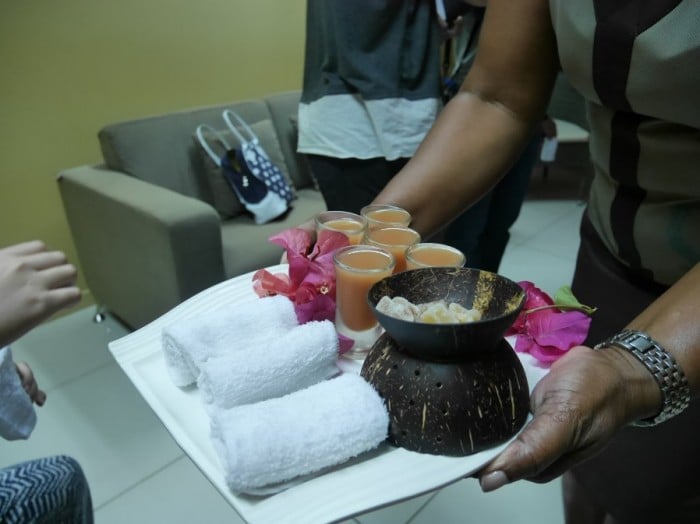 Welcome drinks the moment we reach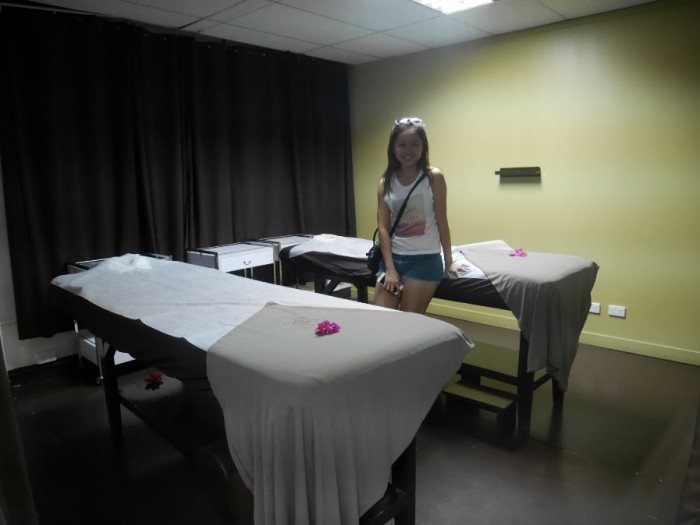 Ever been stranded at a cafe or have nowhere to go before checking in or after checking out of your hotel? This happened to me a lot of times. If this happens to you in Fiji, the Fiji Rejuvenation Centre is the perfect answer. It has private day rooms, resting areas, massage rooms and an open-air rooftop lounge with captivating views of the Sabeto Mountains. What an incredible way to spend your time, instead of simply killing time! 
We did an oil massage before our midnight flight and I thought it's a good way to unwind before a long flight. There's even shower facilities for you to wash up right after the oil massage.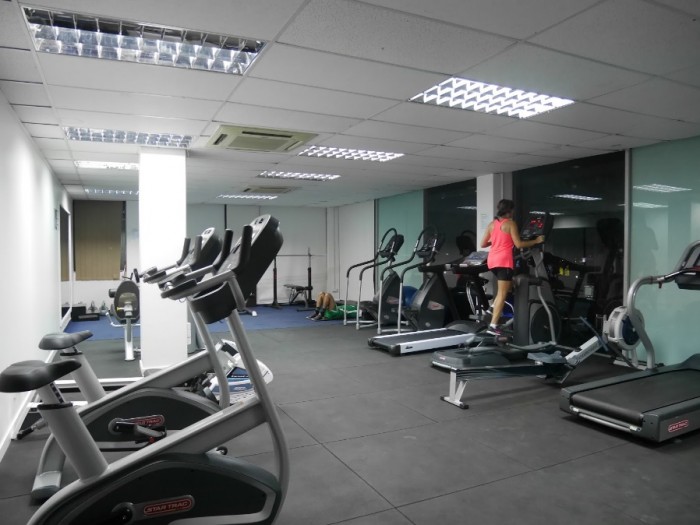 Gym facilities are available too
7. Join in the Fijians' traditional village rituals and drink their kava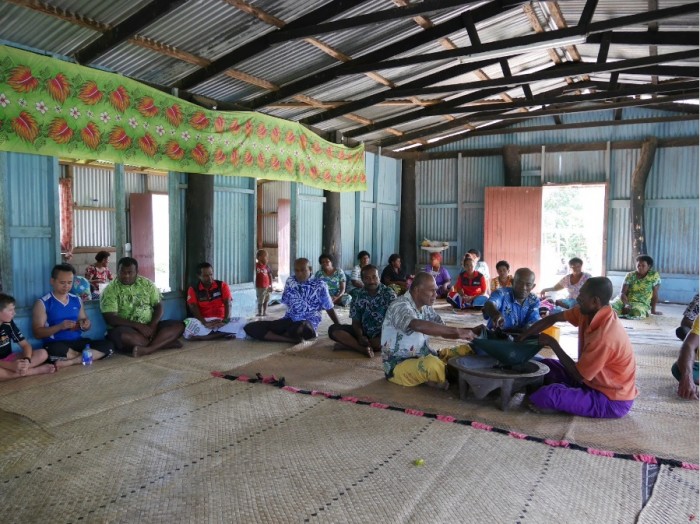 It is a tradition in Fiji to have a welcome ceremony whenever someone visits their village. I felt very welcome and blessed that these villagers spent their time with us. It was also nice to get an insight into their culture and traditions.
Also read: 20 Fun Things to Do in Fiji on Your First Visit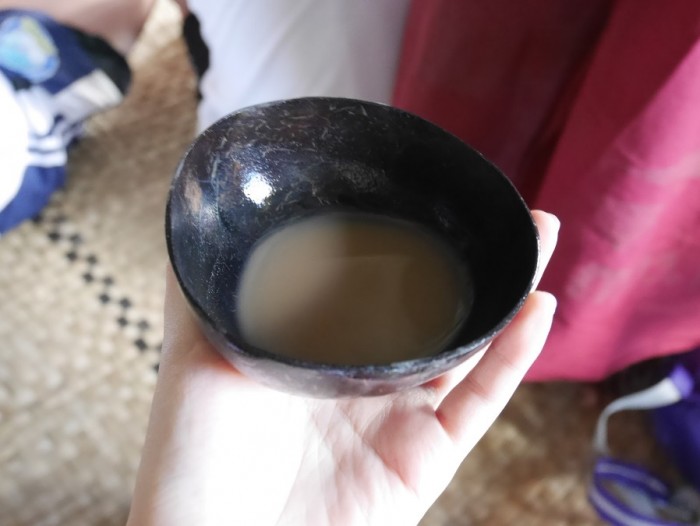 One among many Fijian traditions includes drinking this kava juice. The juice is actually grounded from the kava root and it is a gift to be brought to the Village Chief by the visitors. I must say, it's definitely an acquired taste that is well liked by the Fijians… but maybe not me. Nonetheless, it's a once in a lifetime experience!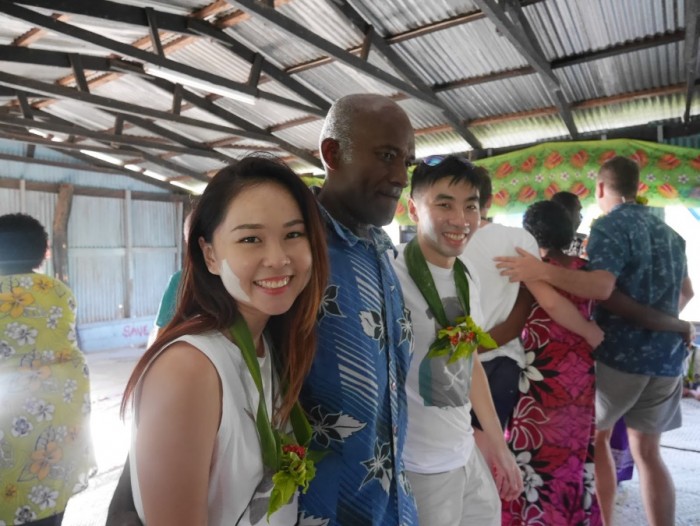 Definitely enjoying ourselves dancing away with the Fijians
---
Many thanks to Fiji Airways for taking me to Fiji!