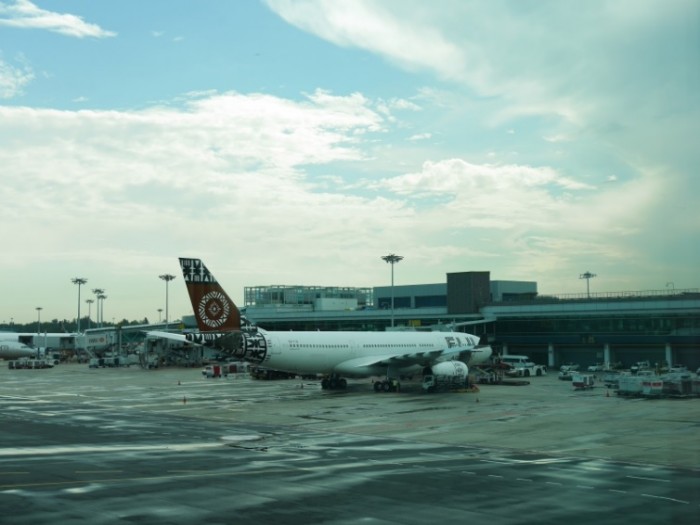 I just got back from my Fiji vacation and I would like to share with you about my flight to Fiji. Being on a 10-hour flight to Fiji – was it a comfortable journey? And how exactly did I fly to Fiji?
In the past, travellers had to transit in countries like Hong Kong or Australia in order to reach Fiji. No doubt, it was a very long journey! Travel got sweeter when Fiji Airways launched the Fiji-Singapore direct flights, No more transits! 
Since the flight is 10 hours, it's very crucial that the flying experience is pleasant. Small things like the crew service, plane seat and even meals determine the start of my vacation. Therefore, I find it important to pick an airline that provides an overall satisfying service.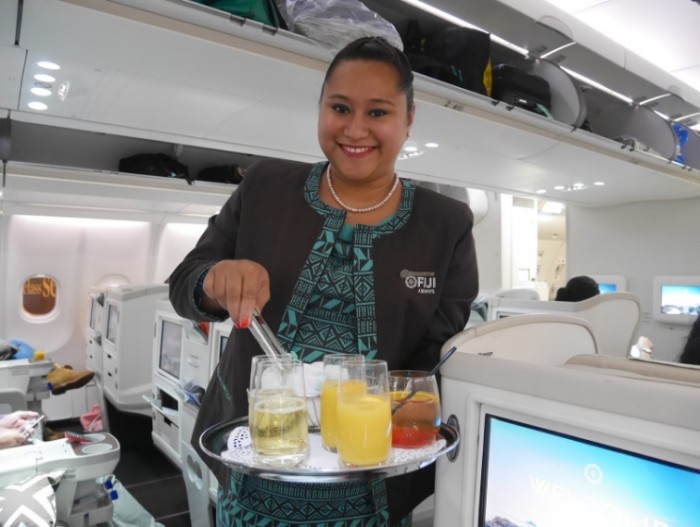 If I am not mistaken, most of the air stewardesses on Fiji Airways are Fijians. My experience with Fijians had been quite positive; most of them are polite and friendly. I'm glad to say that the air stewardesses carry the same positive demeanour while serving us on the plane. Like most Fijians, they are so bubbly and affectionate, it brings a smile to my face whenever they greet me.
Fiji Airways Business Class
For those who have never flown on Business Class before, this is how it'll be like. (It's ok, it's my first time too!)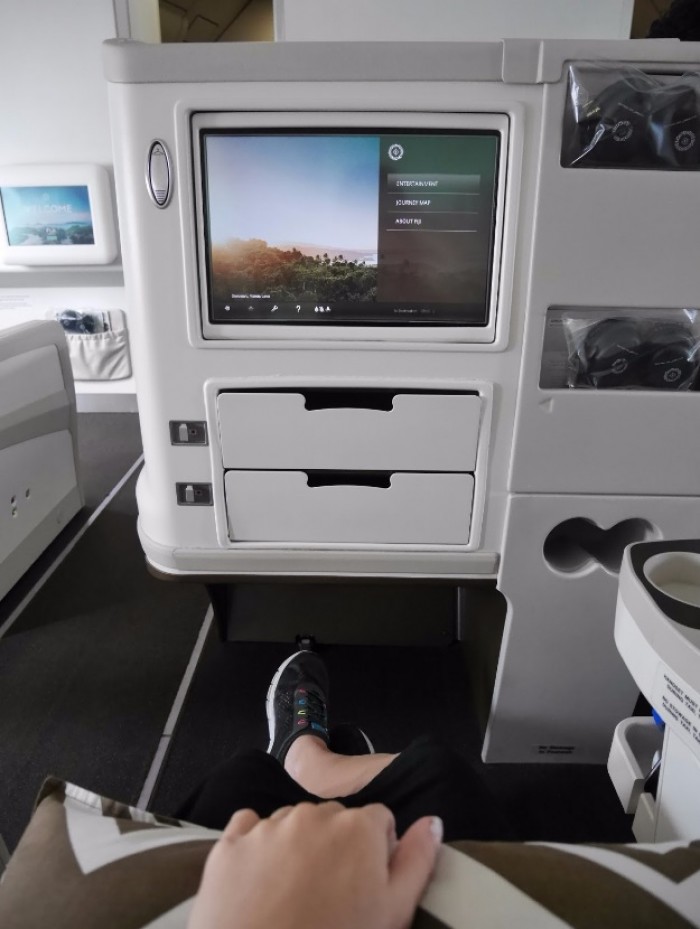 You get a spacious seat that reclines at an angle of 24 degrees, making it almost like a flat and comfortable bed. For a 10-hour flight, this is more than what an exhausted traveller could ask for. Let's not forget the large legroom and ample space too!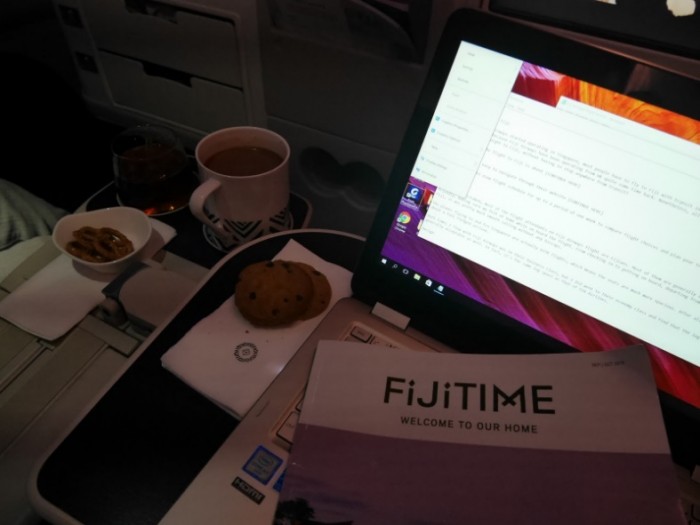 Ample space even for work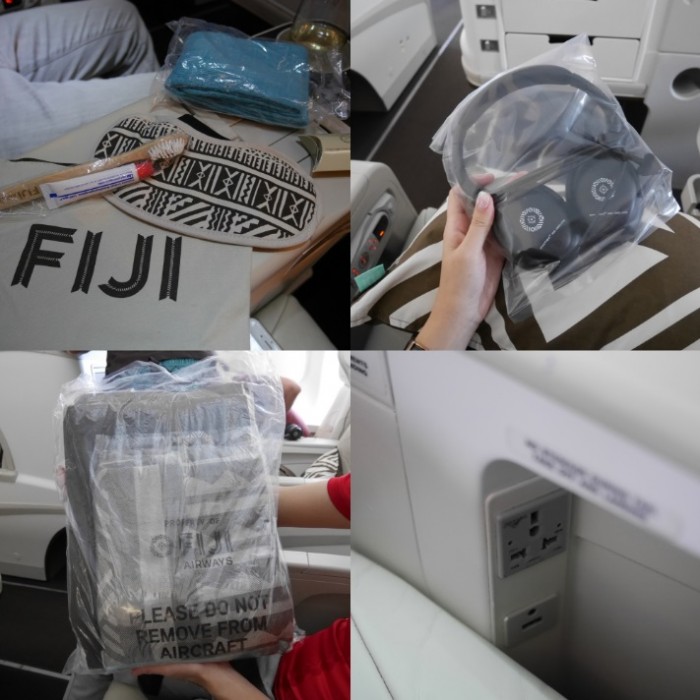 With comfortable pillow, blankets (thick and thin), basic toiletries and charging ports (1 additional USB port as well)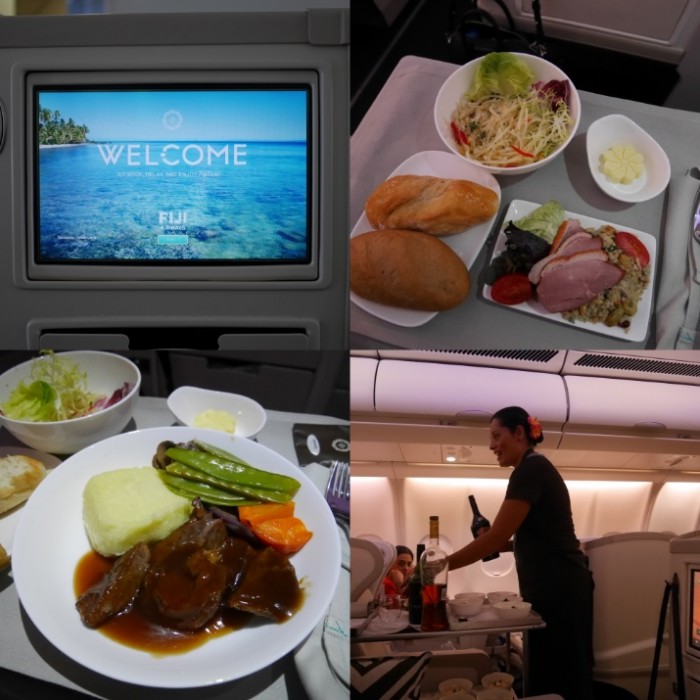 In-flight entertainment and an amazing three-course meal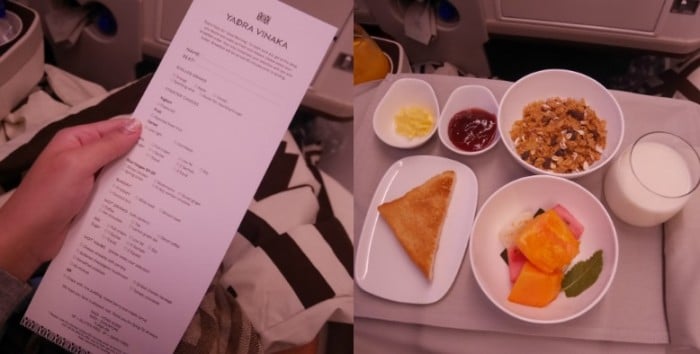 Fiji Airways breakfast – an array of food selections for you to customise your morning treats
Fiji Airways Economy Class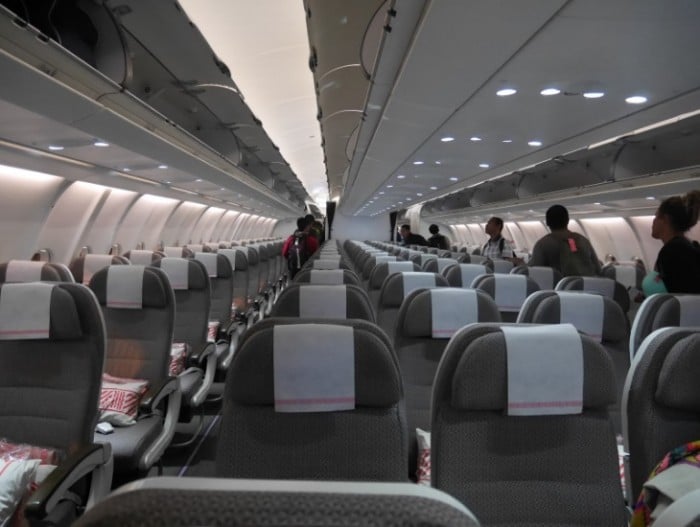 The legroom is roughly 32 inches, and the cabin is very clean. Pillow and blankets are also provided.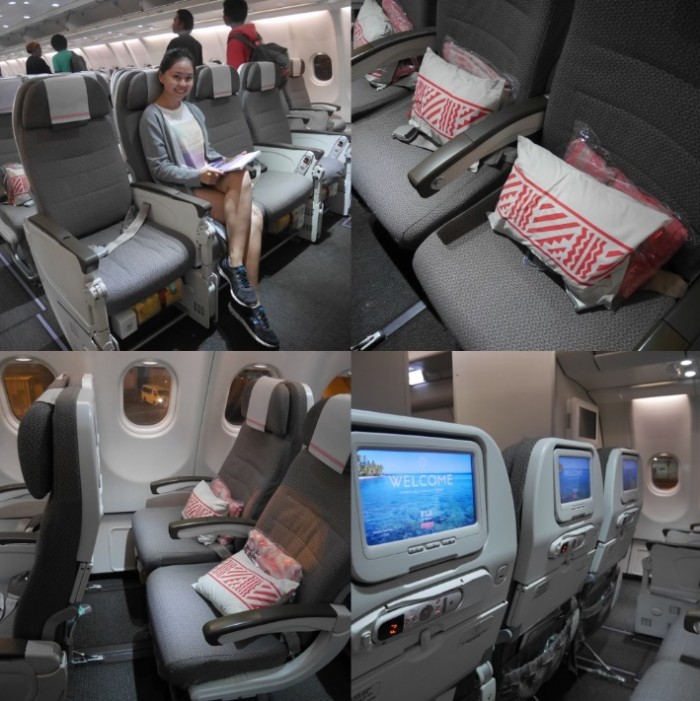 You can now forget about transiting if you are planning your next holiday trip to beach paradise like Fiji. To book your flight to Fiji, visit Fiji Airways! 
---
Many thanks to Fiji Airways for taking me to Fiji!